Katakolon, Greece is a hole-in-the-wall port that is surprisingly charming. The port of Katakolon or Katakolo is a popular stop for cruise ships, offering an opportunity for passengers to visit the site of Olympia. We opted not to go to UNESCO World Heritage Site of Ancient Olympia, the site where the Olympics were originally staged, because Gordon had been there before, in a previous pre-Paula life. I wanted to see why this little town was overlooked by many visitors. Also, let's face it, there is not a lot written about Katakolon, so it is an opportunity to share what we discovered.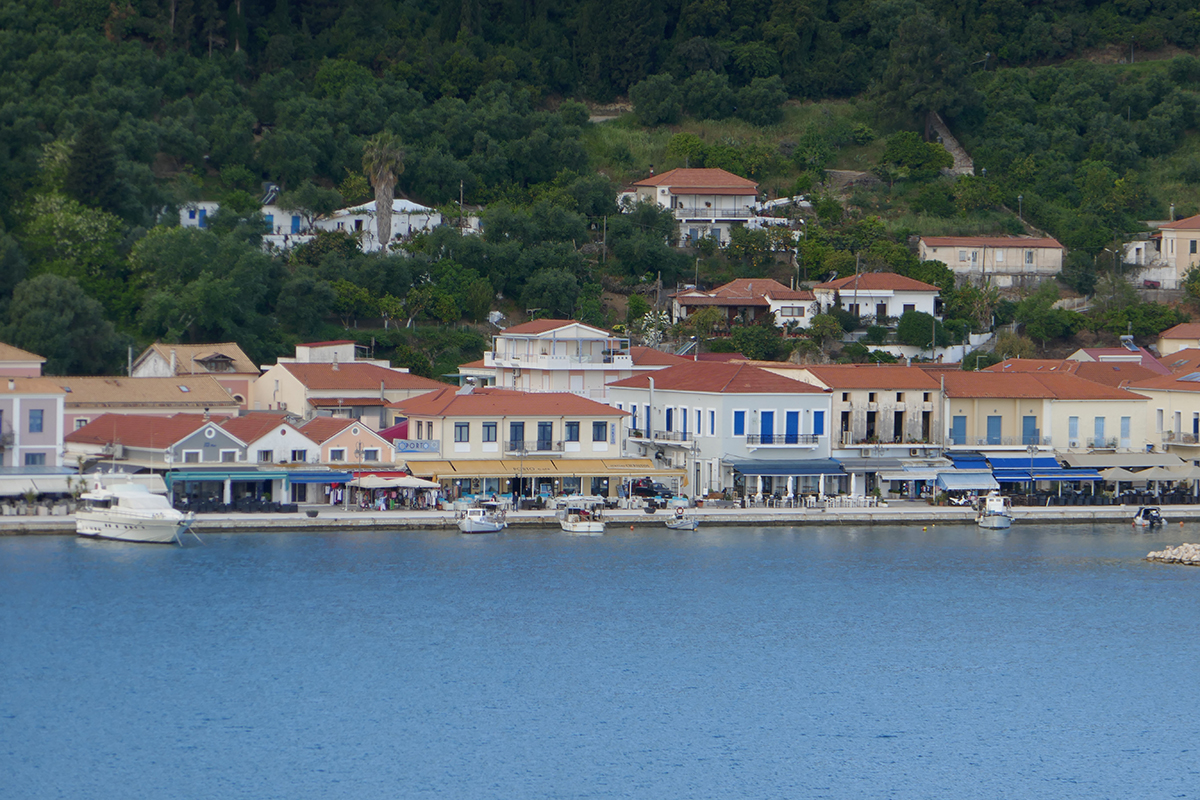 Why Visit Katakolon, Greece?
Katakolon, Greece is a fishing village in Elis. It is situated on a headland overlooking the Ionian Sea and separating the Gulf of Kyparissia from the rest of Ionia. It is 11 km west of the major town of Pyrgos.
Katakolon, Greece became a port of choice to big shipping companies because of Yiannis Latsis a Greek shipping multi-billionaire tycoon, who was born in the little village of Katakolon. He saw the opportunity for people to be able to visit Olympia by encouraging cruise lines to stop at the port village.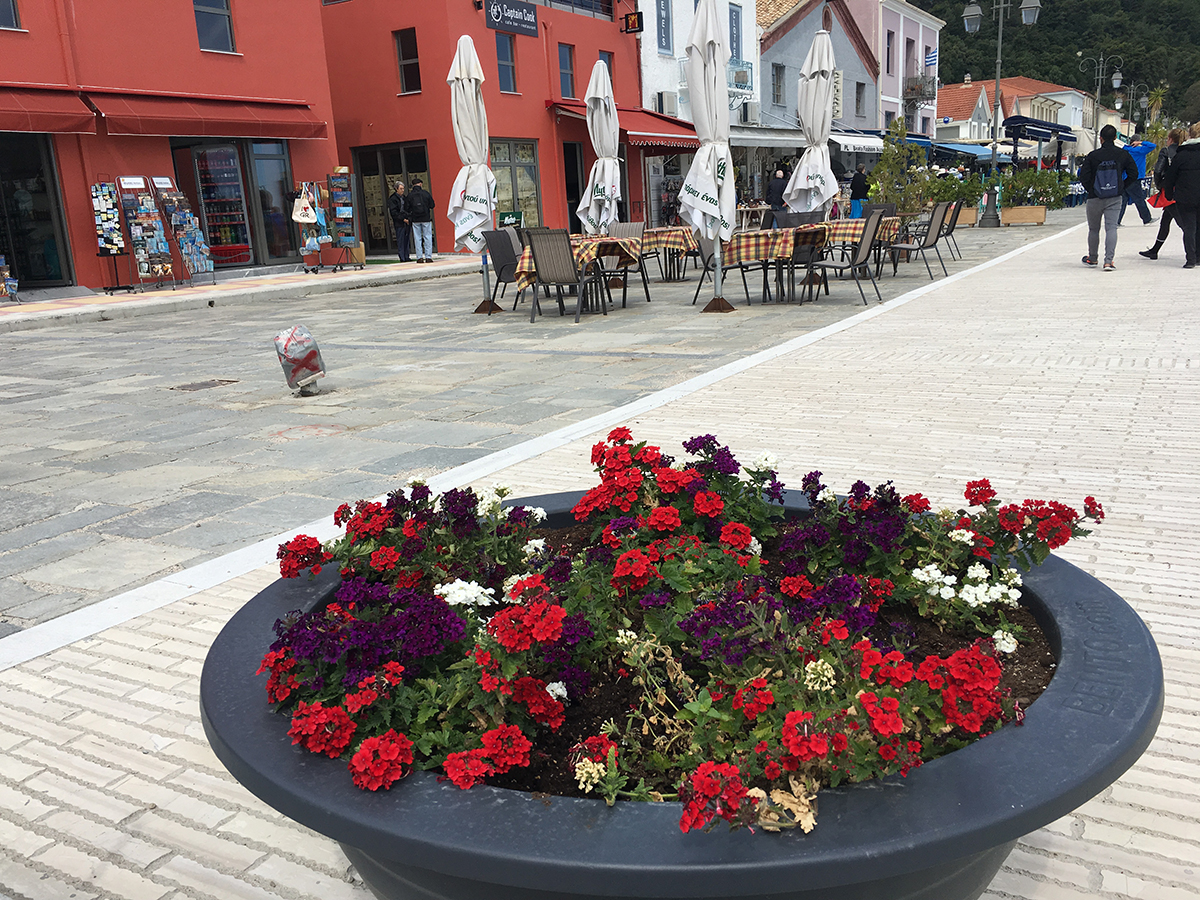 About Katakolon, Greece
Katakolon, Greece is a small seaside town that looks exactly what a Greek Island village should look like. Bright blue tables and chairs, bright blue awnings on the many tavernas which face out to the bright blue Ionian Sea.
There are only a handful of streets, and many are your ubiquitous souvenir shops. Delve a little deeper though, and you can find the heart of the 600 people who live here, and whose livelihood very much depends on the passing cruise ships. If you want to visit independently here are some suggestions of where to stay. Check the latest prices here.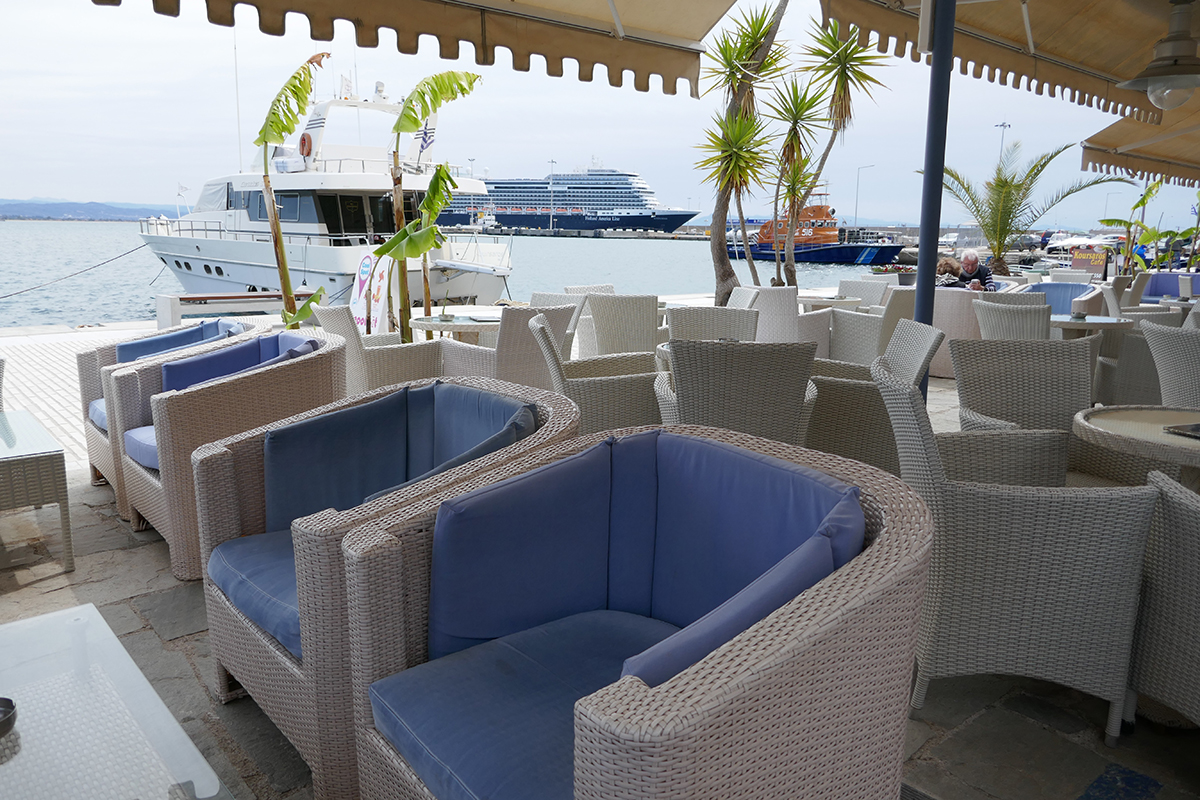 We spoke to the man who runs the Beer Bike, which is a mobile pedal-powered machine where you drink beer as you pedal around the village. He told us that due to the high winds, a cruise ship that was due to dock the previous day was unable to, because of the weather. That is a significant loss of income for the people of Katakolon, Greece. I would have expected a hard sell approach from him to ride the beer bike, but instead, he was happy just to talk. If the weather had not been so cold, we would have pedaled and drunk beer around the village, and ended it with a Greek dance on the beach. It was not to be, however, despite the fact that the sun did come out as we sat and watched the little village from a taverna.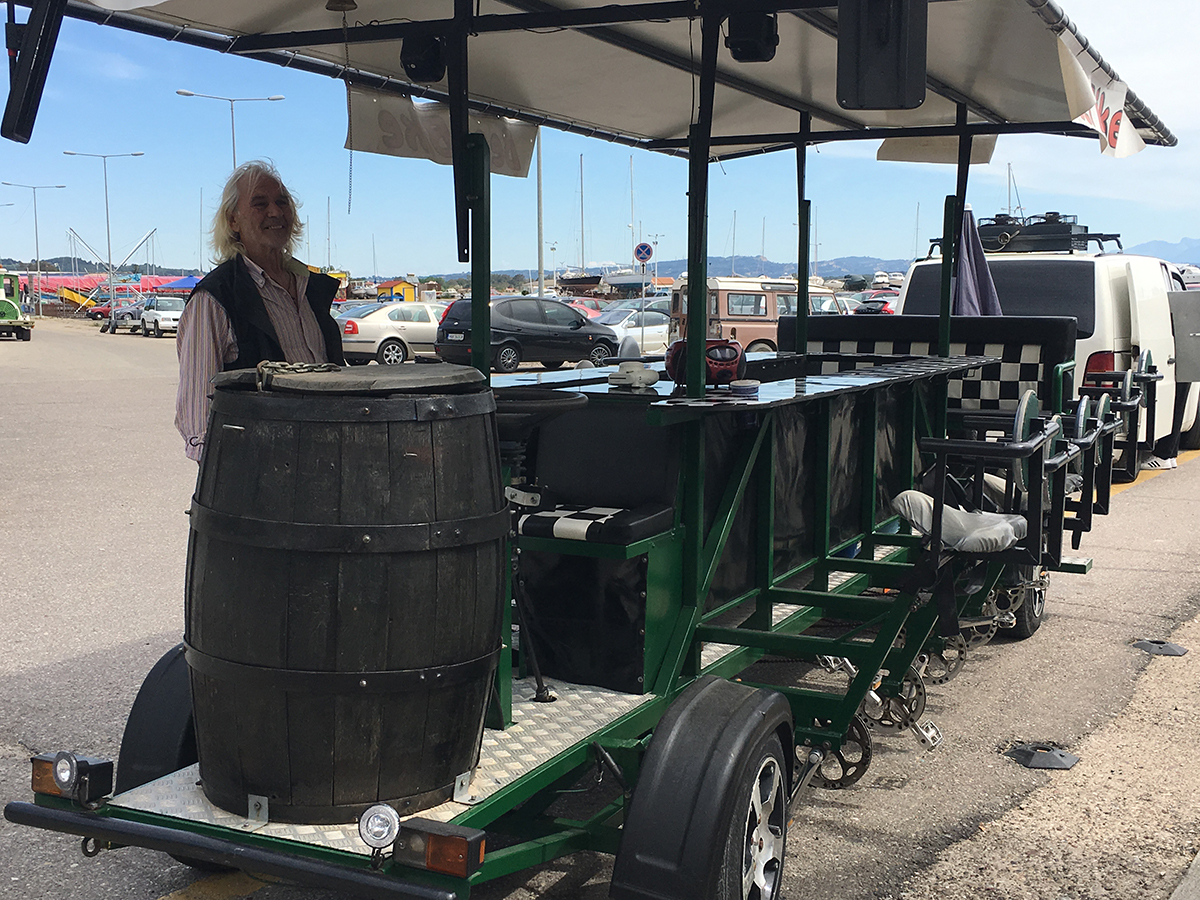 There were quite a few other ways to see the village other than walking. You could choose a horse-drawn carriage or a cute little tourist train like they have in the Plaka in Athens. However, it was pleasant to stroll the village and to sit at a taverna for much of the day.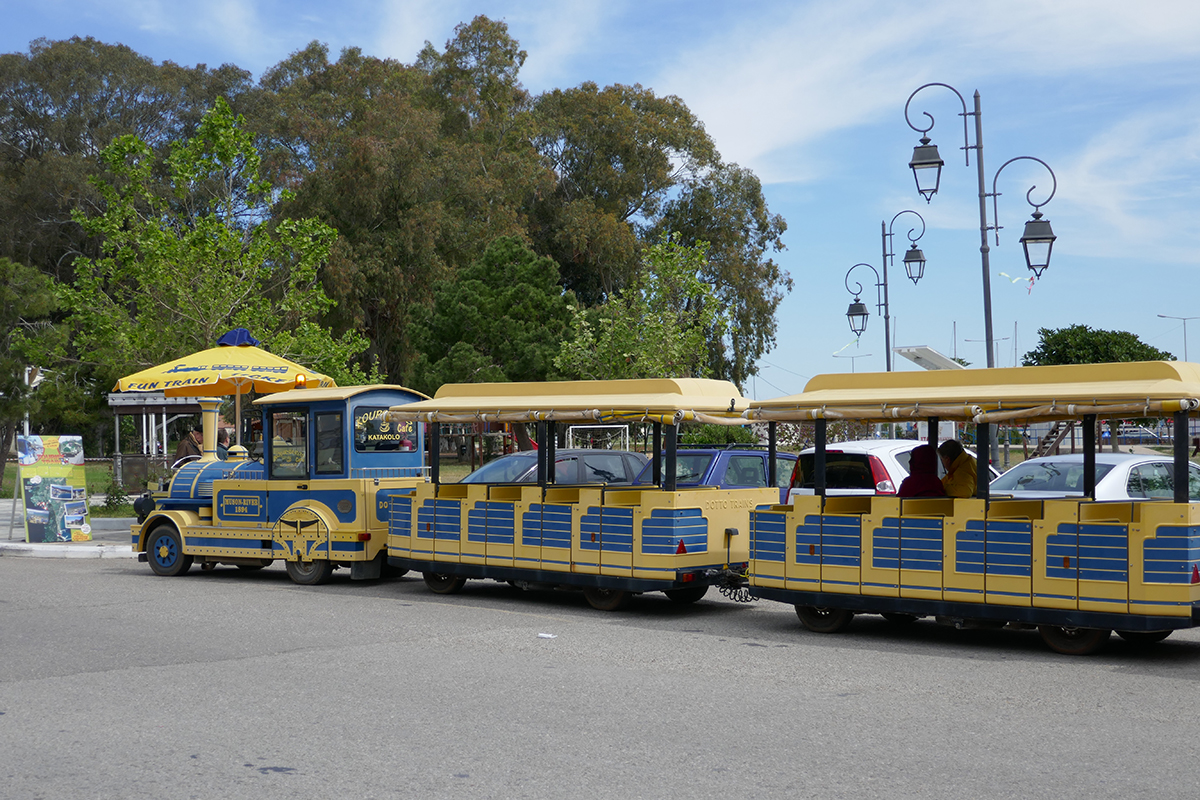 What did we do in Katakolon, Greece?
We wandered the streets talking to people and looking at how very Greek it looked. We stopped into a whitewashed Orthodox church, because it is Greece, and you probably should.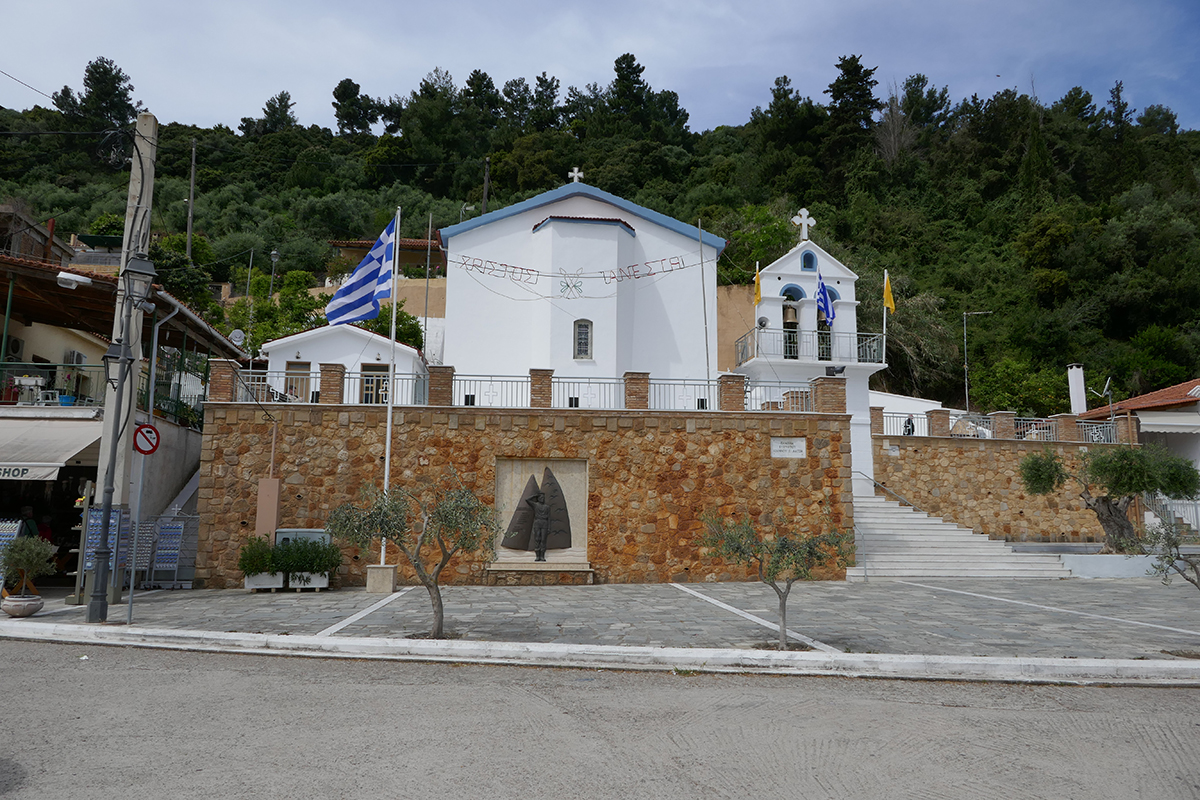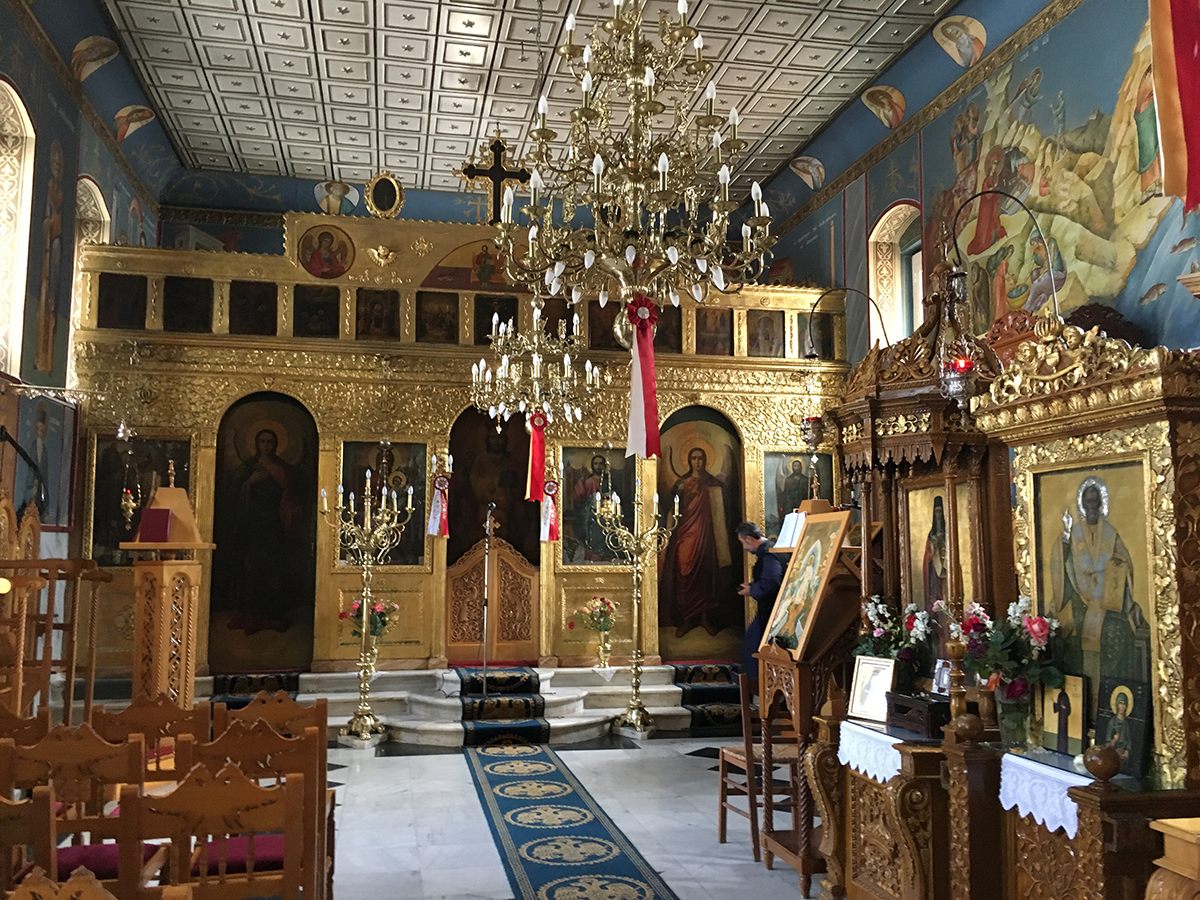 Jimmy's Taverna in Katakolon, Greece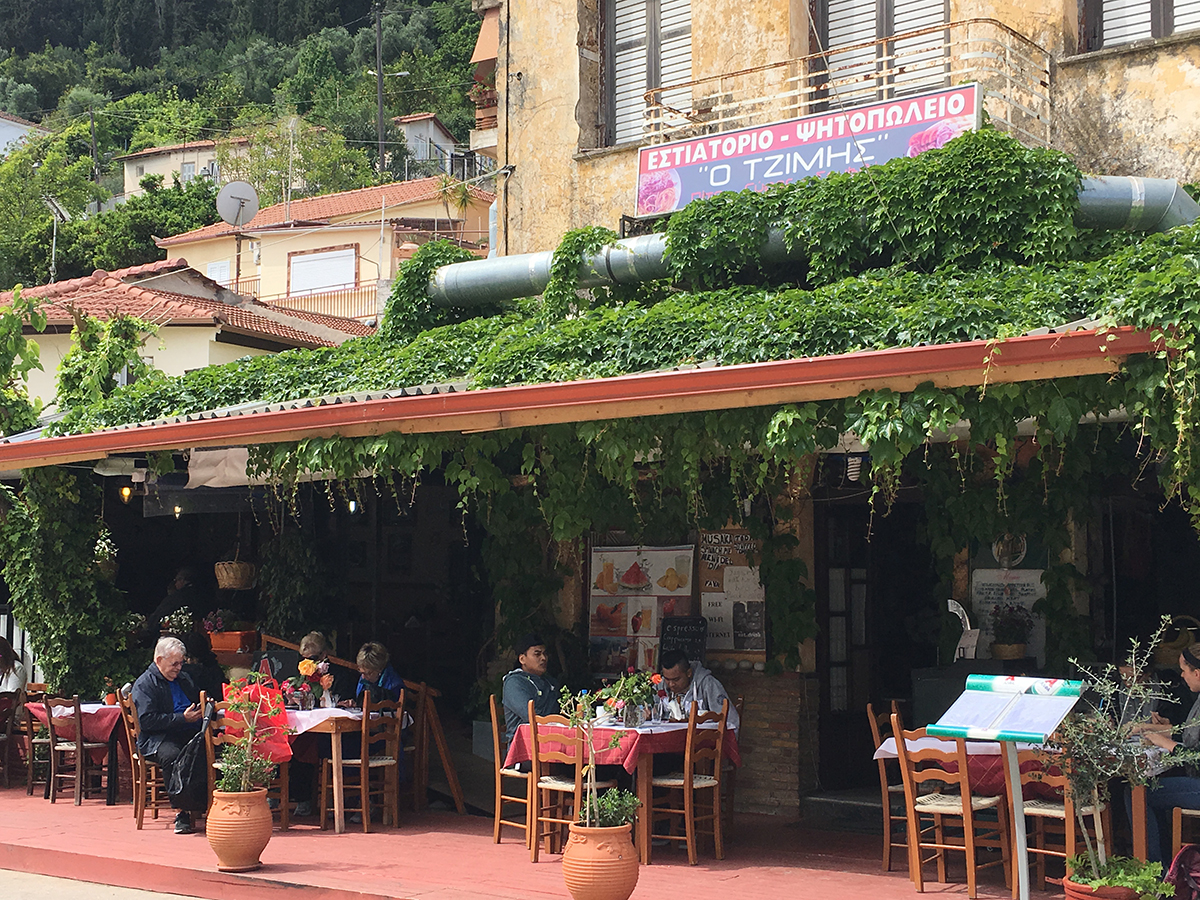 We found Jimmy's Taverna, and it looked so beautiful with cascading grapes vines covering the café and fresh flowers on the table that we stopped. The food looked good, so we settled in for an archetypal Greek meal of feta, oil, olives, bread and Greek Mythos beer.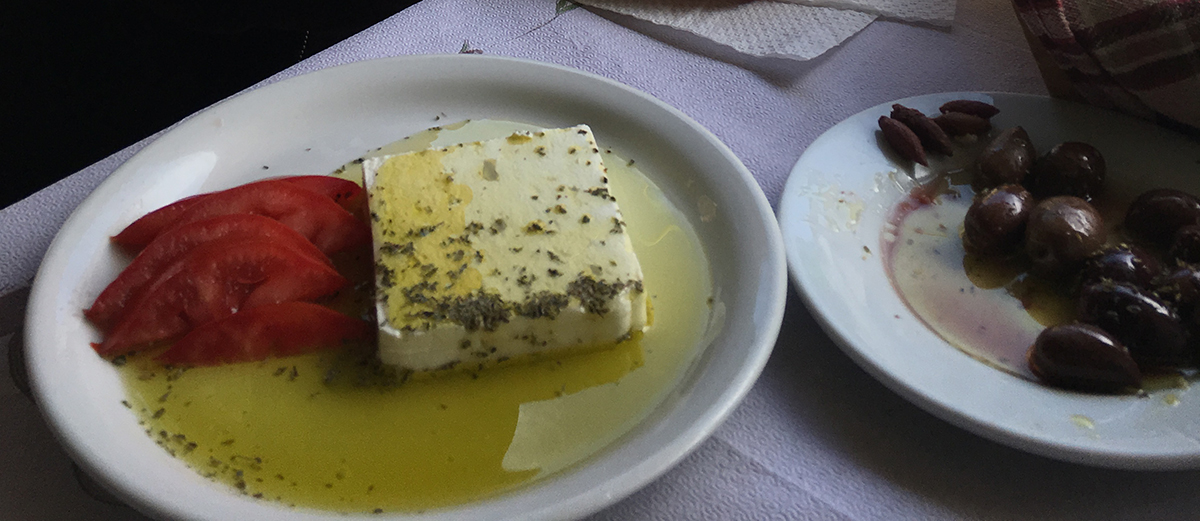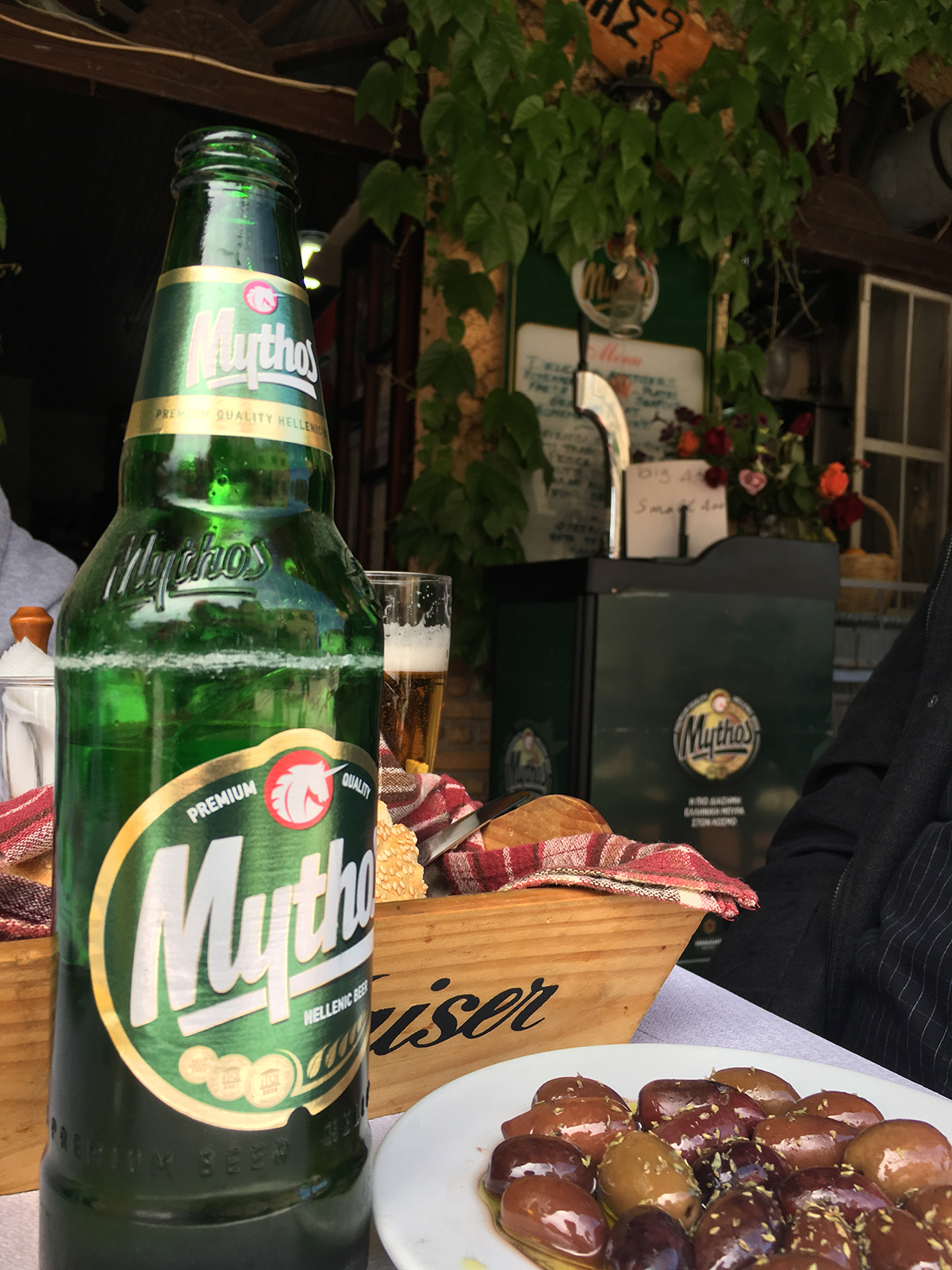 The owners were delightful. Jimmy's Taverna is a favorite amongst crew from the ships, which is also a good indicator of what is good and what is not…not to mention that they have free internet We highly recommend wiling away some hours here, and very much like the Greek people, enjoy watching the world go by. Because food and travel are one and the same, we reluctantly left and then headed to a gelato shop.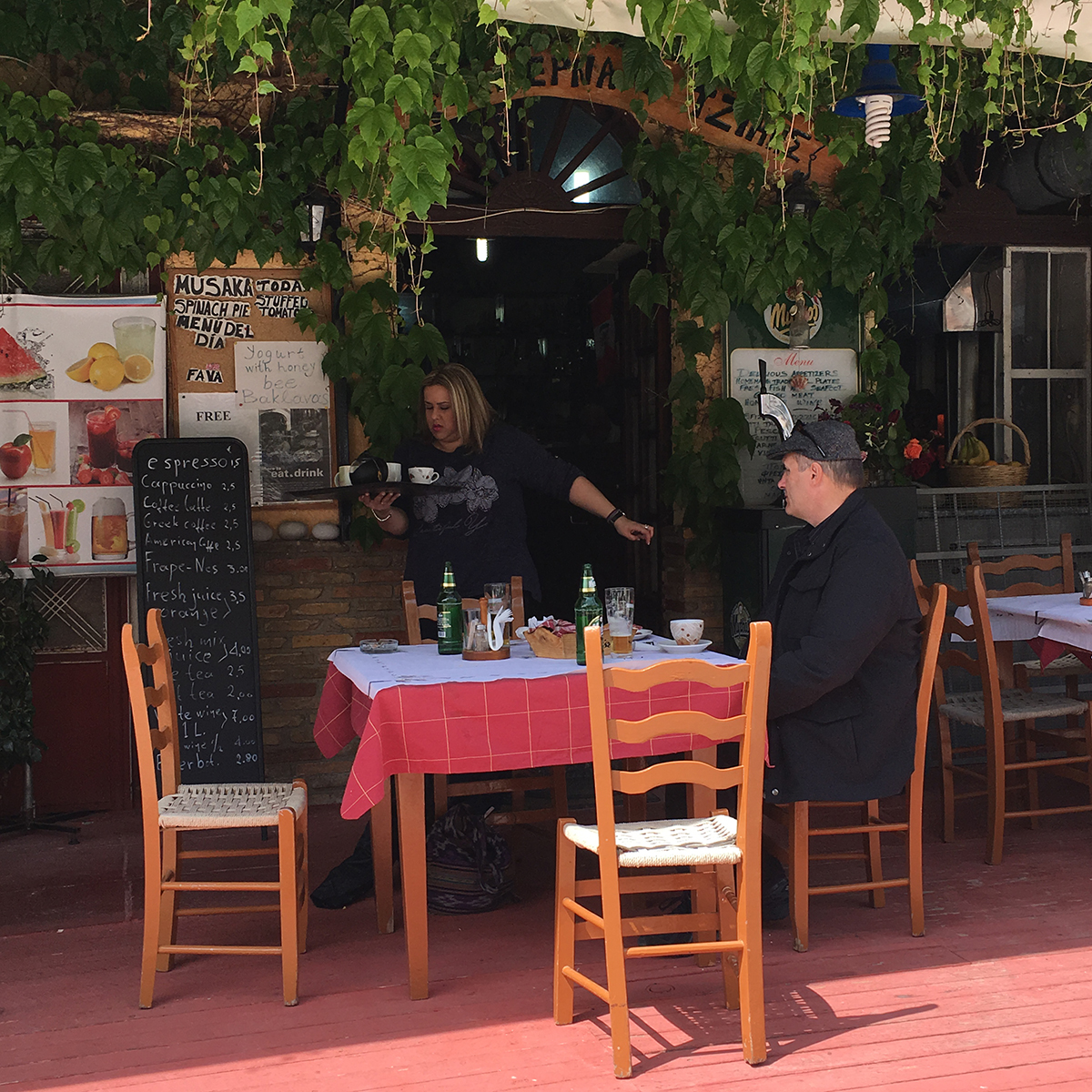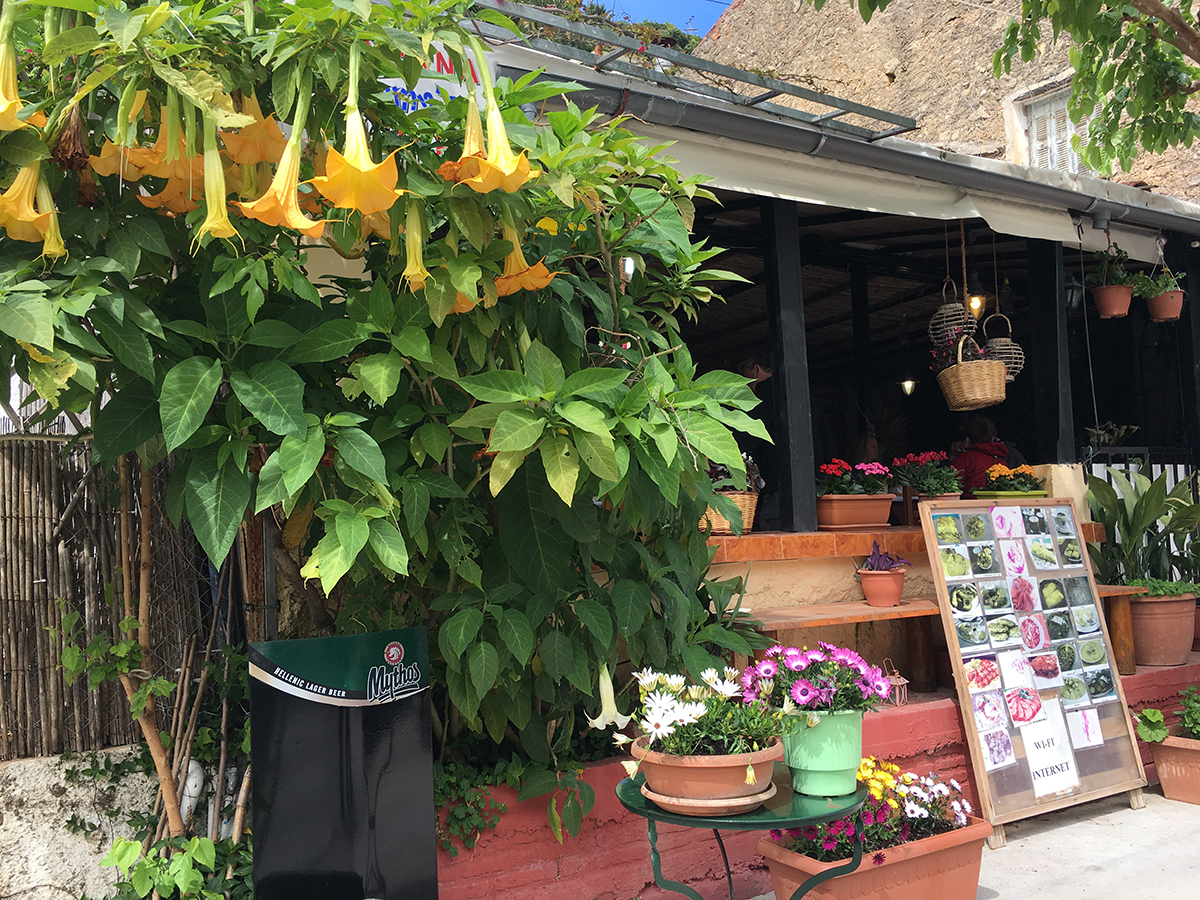 We ranked this as one of the most pleasant and authentic days we had in Greece, and that is a high accolade as Greece is a wonderful country.