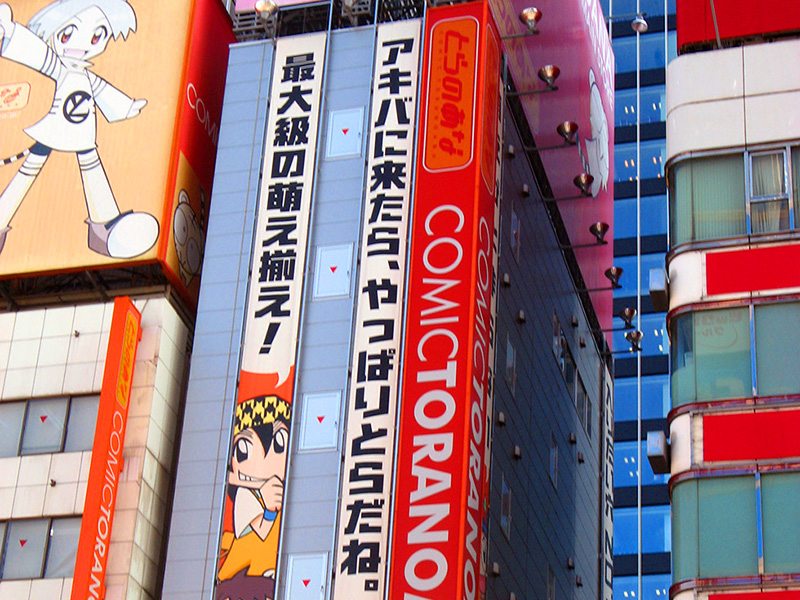 Isn't Tokyo Expensive?
These are what fellow travel writers believe are 13 unique things to do in Tokyo.

Tsukiji Fish Market
Tsukiji Fish Market  is where to find the freshest sushi in Tokyo. This is the infamous fish market where whale meat is sold. Explore the inner market after 
9 am
 and see seafood flown in from all over the world and huge tunas being sliced by samurai swords. It's dark, damp, and wet. You will love every second of it. Don't wear your favorite pair of shoes.
Where? Address: 

5 Chome-2-1 Tsukiji, Chuo, Tokyo 104-0045, Japan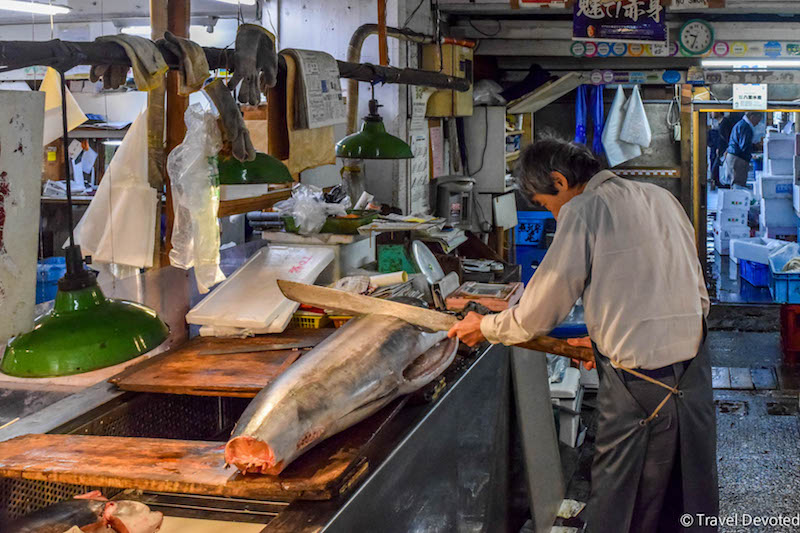 Tokyo's Kappabashi Street 
A large, mustached chef atop a corner building welcomes visitors to Tokyo's Kappabashi Street – an extraordinary shopping mecca where tourists, home cooks and chefs shop for all kinds of pottery, kitchen tools and gadgets. You name it and it's here from cutlery to chopsticks to skewers to Japanese specialty cookware. The choices abound with a myriad of colors, shapes and unique Japanese flair. Also, the shops selling fake food displays are not to be missed.
Where? Kappabashi Street is located in Taito City between Ueno and Asakusa.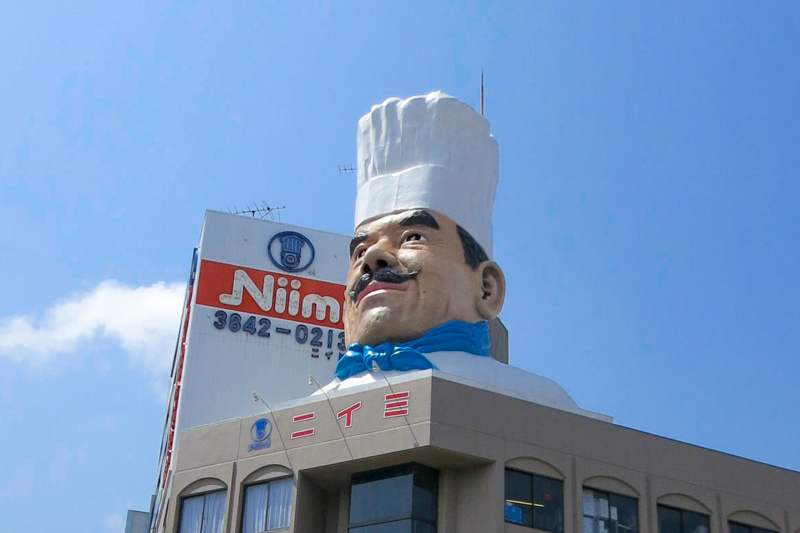 Eating  Fu-unji
By Pack Me To
The bowl of tsukemen (dipping noodles) I had at Fu-unji was one of the best bowls of noodles I had while in Japan (and I had a lot!). Tsukemen is different in that the noodles and broth are served separately and you dip the noodles into the thick broth. It is an umami bomb of savoury flavour. The restaurant is hidden under a building in Shibuya which can be difficult to find. To order, you use a vending machine before handing over the ticket to someone behind the bar. Be warned, with only a handful of seats at the counter, the lines get long quickly after opening so get there early or be prepared to wait.
Where? 風雲児 (Fu-unji) – 代々木2-14-3 (北斗第一ビル 1F), Shibuya, Tōkyō, 151-0053, Japan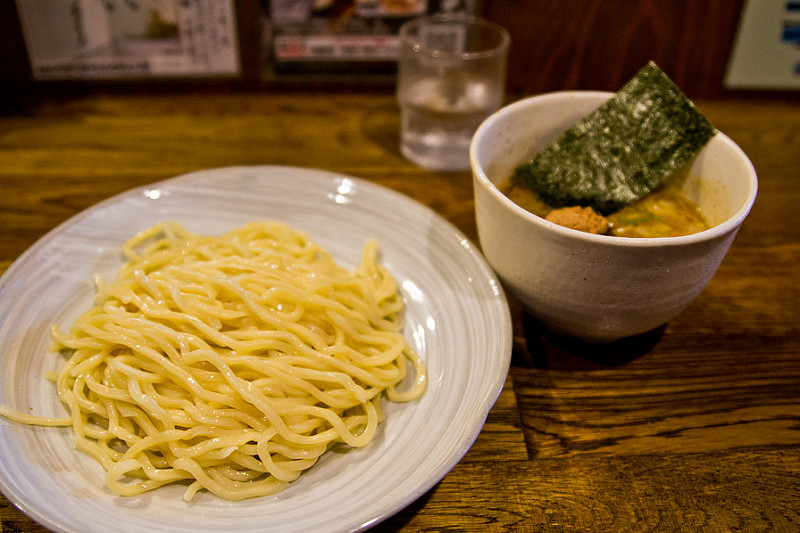 Gay Bars of Shinjuku
by Nomadic Boys
One of the best things to do in Tokyo is to discover the gay bars of Shinjuku. Gay Tokyo is mainly congregated in Shinjuku's Ni-chōme (Area 2) and is famous for having the world's highest concentration of gay bars with over 300 crammed together.
Most are tiny, squeezed into unremarkable blocks, but they have a warm, friendly atmosphere, centred around the bar man, who is usually the owner (or mama-san in Japanese gay slang). Usually everyone knows everyone, and sometimes they bring home cooked food to share around.
Where: Shinjuku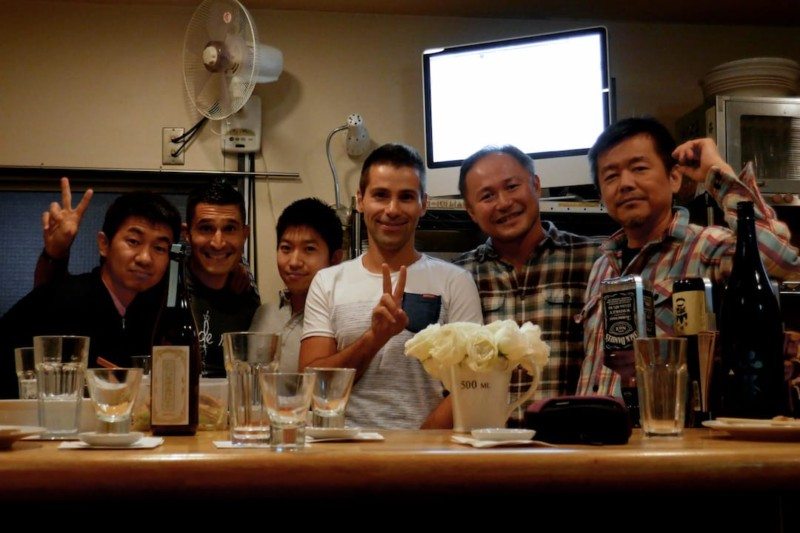 Hachiko the famous Akita dog in Tokyo and Japan
Hachiko was a famous Akita dog in Japan. During the 1920's he may have been the most loyal dog in the world! Every day he would wait for his owner to get home from work at the Shibuya station. One day his owner died and never returned, for nine years Hachiko waited by the train stop every day for his owner. Now he is held with high respect in Japanese culture. There is a famous statue of him right outside the entrance of Shibuya station now. If you want to know about this amazing animal then Hollywood has taken to making a few films about him!
Where:  entrance of Shibuya station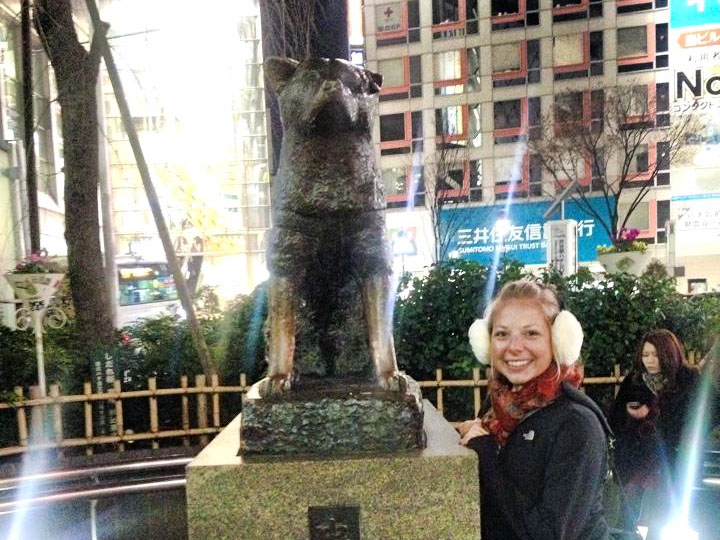 Dressing as a Geisha
You can find the origins of Geisha culture at the end of the 8th century, when the Japanese capital moved to Kyoto and an obsession with beauty started to emerge. Originally, a geisha was an entertainer and artist.
Curiously, the typical image we have of a geisha with the white face paint is actually that of an apprentice geisha or maiko.
Although meeting a geisha today is difficult with less than 1,000 still in practise, you can become your own at one of Tokyo's geisha studios. The entire process takes 3-4 hours and includes full face and neck make up, your choice of kimono and all the under-layers of a geisha outfit. Fully dressed, the studio will set up a photo session so you can immortalise the moment.
Men can dress up as samurai, or also as geisha and couples can pose together."
Check out Mar's experience on video right here.
Where? This is the Website where you can dress as a geisha: http://www.geishacafe.jp/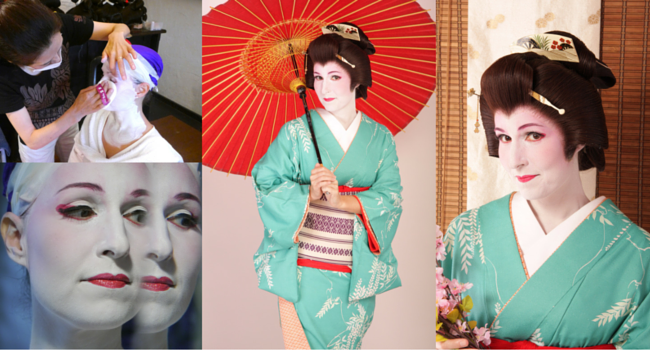 Visit Meiji Shrine
While in Tokyo we highly recommend a visit to Meiji Shrine. It's easy to find right behind Harajuku station in Shibuya. Turn down the wide path when you see the cosplayers on the overpass outside Yoyogi Park then follow it under the vast tori gates toward the shrine.
When you think of Tokyo you might think of the buzz of the crowds, fabulous shopping or incredible food. Rarely is your overwhelming impression of serenity and nature but Meiji Shrine is an unexpected 174 acre oasis in the middle of the city. The huge shrine hosts many festivals during the year and most weekends you'll see a glamourous traditional wedding ceremony in progress. Whether you visit for the history, the gardens and architecture, or the chance to soak up this cultural aspect of everyday Japanese life, it's worth taking a while here to re-energize before returning to the frantic pace of the city.
Meiji is an impressive example of a Shinto shrine so if you will only get to visit one while in Tokyo make it this one.
Where? Address: 1-1 Yoyogikamizonocho, Shibuya, Tokyo 151-8557, Japan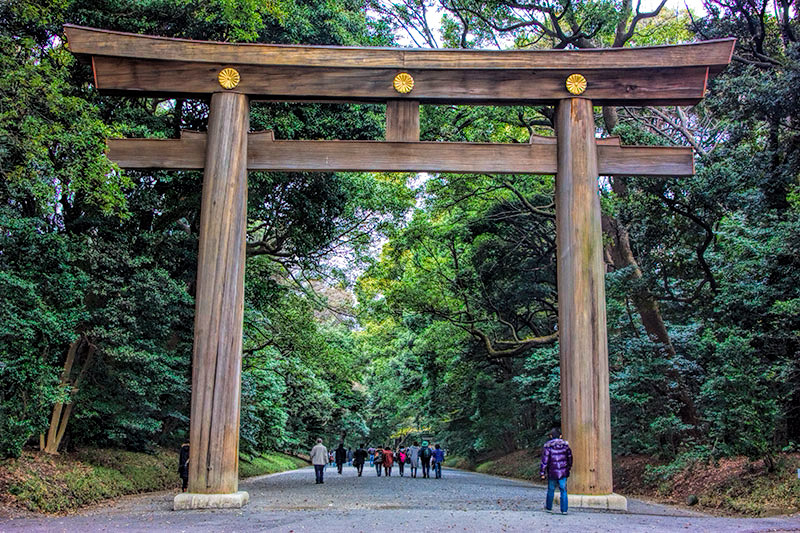 Buying Tickets to the Sumo Wrestling in Tokyo
You should pre-purchase your tickets to the Sumo Wrestling in Tokyo to be guaranteed of getting good seats for this amazing cultural experience. You need to remember that the Japanese LOVE their Sumo Wrestlingn and getting seats can be difficult if you don't plan aheas.
This is how to order tickets if you live outside of Japan. You will need to pre-order for the January tournament in Tokyo, from January 11th-25th. Tickets go on sale on December 6th. This link is where we purchased our tickets, and everything went smoothly. To learn more about the Sumo Wrestling and the Sumo Experience, read our personal account of when we went.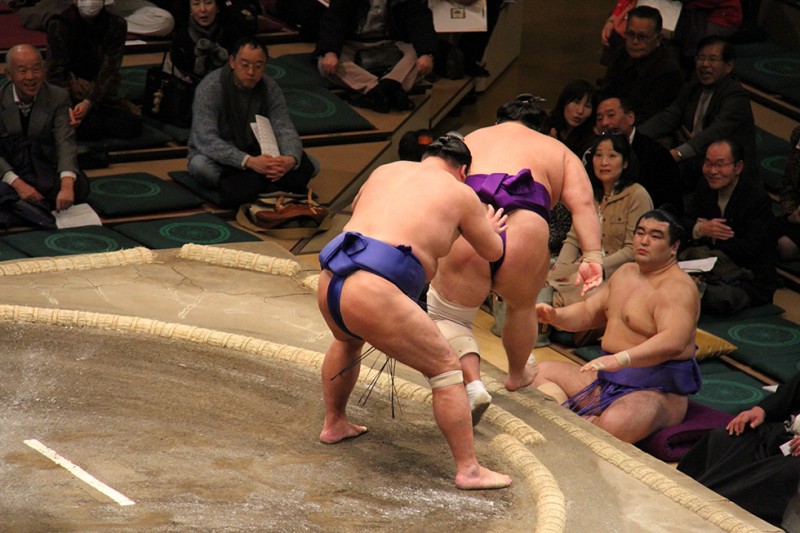 Ms. Bunny Cafe
Tokyo has no shortage of quirky cafes and we highly recommend a stop if you have the opportunity. Our absolute favorite is a bunny cafe called Ms. Bunny where visitors can cuddle, play with and feed real live bunnies. It is a delightful experience for anyone who can't resist bunny cuddles!
Where? Ms. Bunny is conveniently located near the Roppongi metro station at Roppongi 6-7-2, Iwahori Building 3F.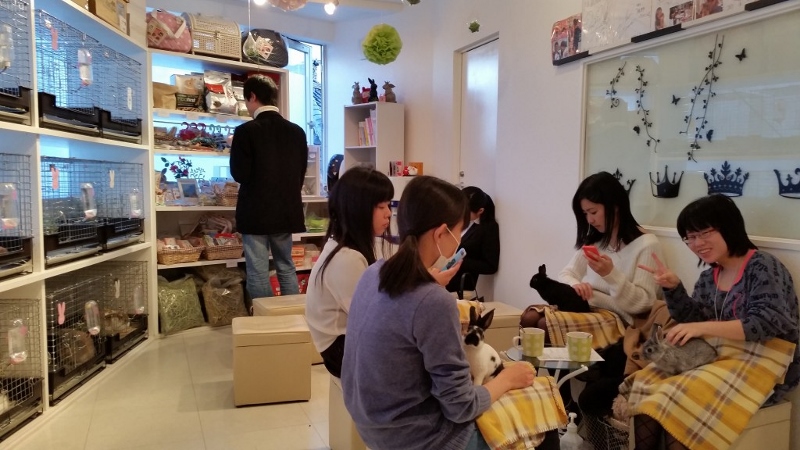 Itoya stationery store in Ginza.
by Pretraveller
As a confirmed stationery aficionado one of the essential stops on our Tokyo visit was the Itoya stationery store in Ginza. The store is located in two side by side buildings, G. Itoya and K. Itoya, which between them provide twenty floors of absolutely amazing stationery concepts to enjoy.
We really enjoyed browsing through the immense range of paper choices which included both traditional and modern artwork, some great cards and stickers and many other stationery objects. Itoya has a huge range of ready-to-purchase items as well as the opportunity to work with the paper concierges to create your own paper creations such as customised notebooks, cards and letters.
Where? Address: Itoya, 2-7-15,Ginza Chuo-ku,Tokyo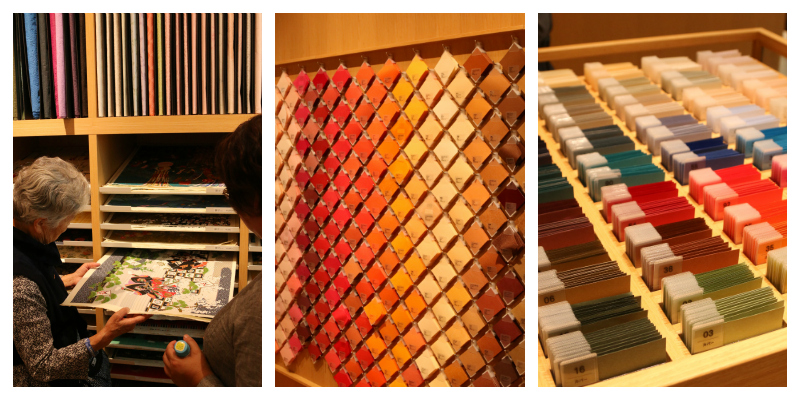 Asakusa Shrine
Tucked in Tokyo's historical Asakusa neighborhood, the Senso-Ji Temple is a quiet and peaceful refuge in the world's largest city. Senso-Ji is the oldest temple in Tokyo and one of the city's most significant. 
Dominating the entrance to the temple grounds, is the Kaminarimon Gate. The gate connects Nakamise Street to the temple's main shrine and five story pagoda. 
Lit up at night, the red and white Senso-Ji Temple is simply magical.
Where? Address: 〒111-0032, 2 Chome-3-1 Asakusa, Taito, Tokyo 111-0032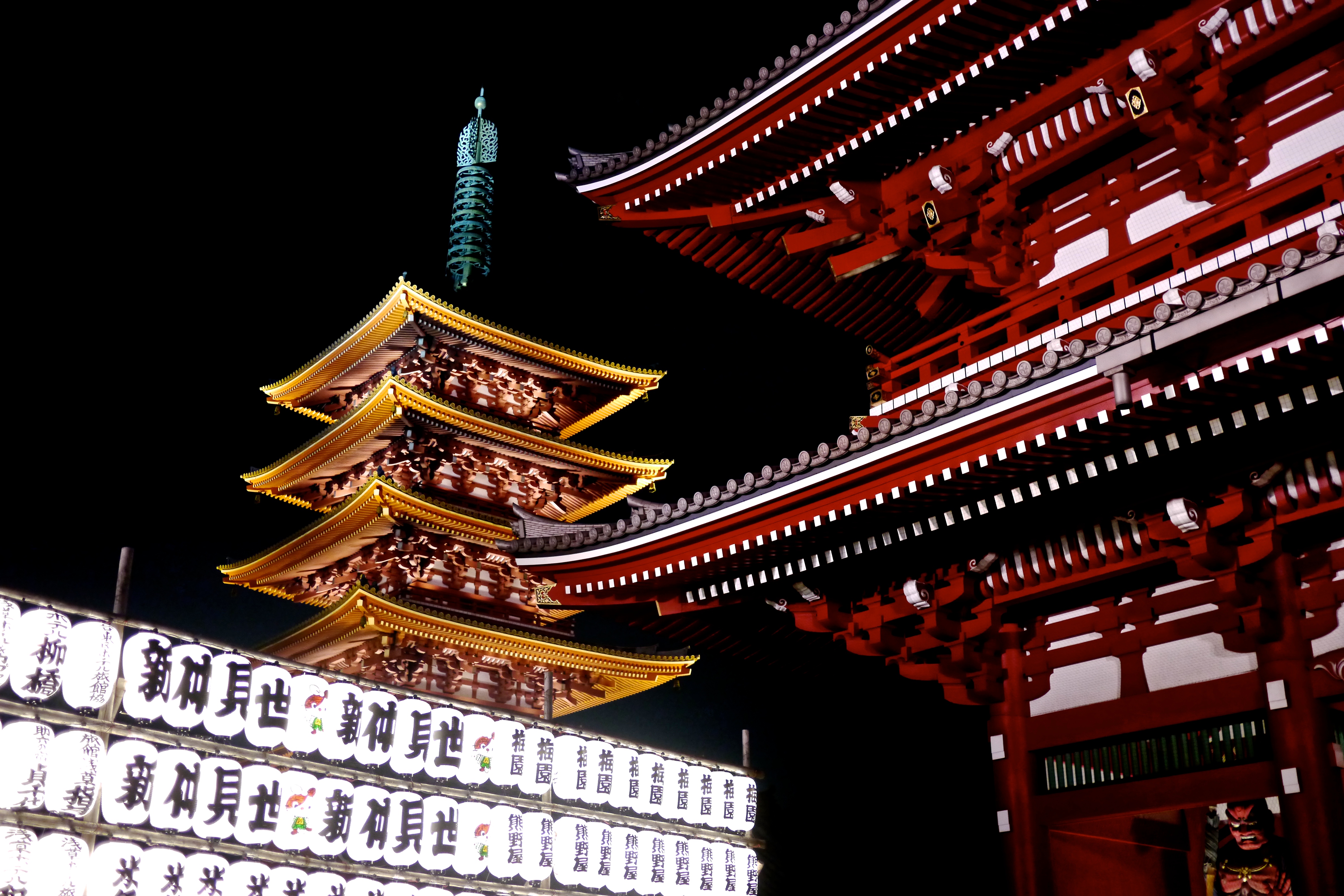 Japan Open-Air Folk House Museum – Nihon Minkaen
I highly recommend visiting
Japan Open-Air Folk House Museum
– Nihon Minkaen. It's located in Kawasaki City, about 20 minutes train ride (Odakyu Line) from Shinjuku. There are 25 buildings from Edo Period, including a shrine and a very impressive Kabuki stage, which were relocated from all over Japan. There's also a good place for lunch inside one of the houses – soba restaurant Shirakawago.
Where? Address: 214-0032, 7-1-1 Masugata, Tama Ward, Kawasaki City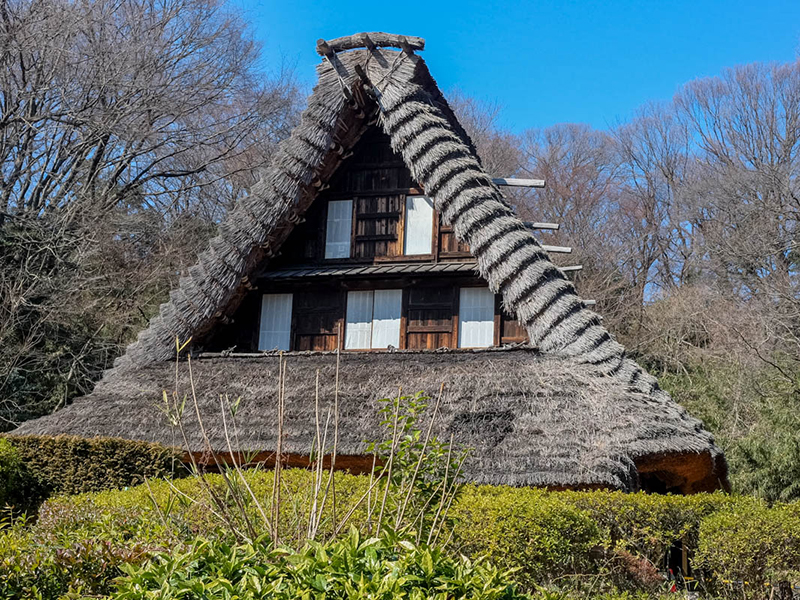 Stay in a Capsule Hotel
While capsule hotels appear to be some strange hybrid of a 1950's fallout shelter and a laundromat, they're actually a popular type of basic accommodation in Tokyo. Much like a hostel, you will share a single large space, but rather than bunks, it is equipped with 50+ sleeping blocks. With the average cost of private accommodation in Tokyo sitting right around $200, we'd say that capsule hotels aren't only totally weird and worthwhile, but a great way to keep travel in Tokyo cheap!
Where? Shinjuku Kuyakusho-mae Capsule Hotel is located at 1Chome-2-5 Kabukichō

Play Pachinko when in Tokyo
When you go to Tokyo you will see Pachinko parlours literally everywhere. Pachinko is a gambling game. This involves ball bearings, bright lights, music and over the top Japanese kitsch. Everyone plays this. It is fun to walk in, because it is a sensory overload, but as Tokyo is.  However Pachinko is illegal to gamble in Japan so you just trade your winnings for a voucher to get food or drinks. The payers jus walk to a booth down the street and get real money. The amount spent in Pachinko parlours is said to be bigger than many world casinos ..combined, such is the Japanese dedication to anything that they put their mind to.
Where? Everywhere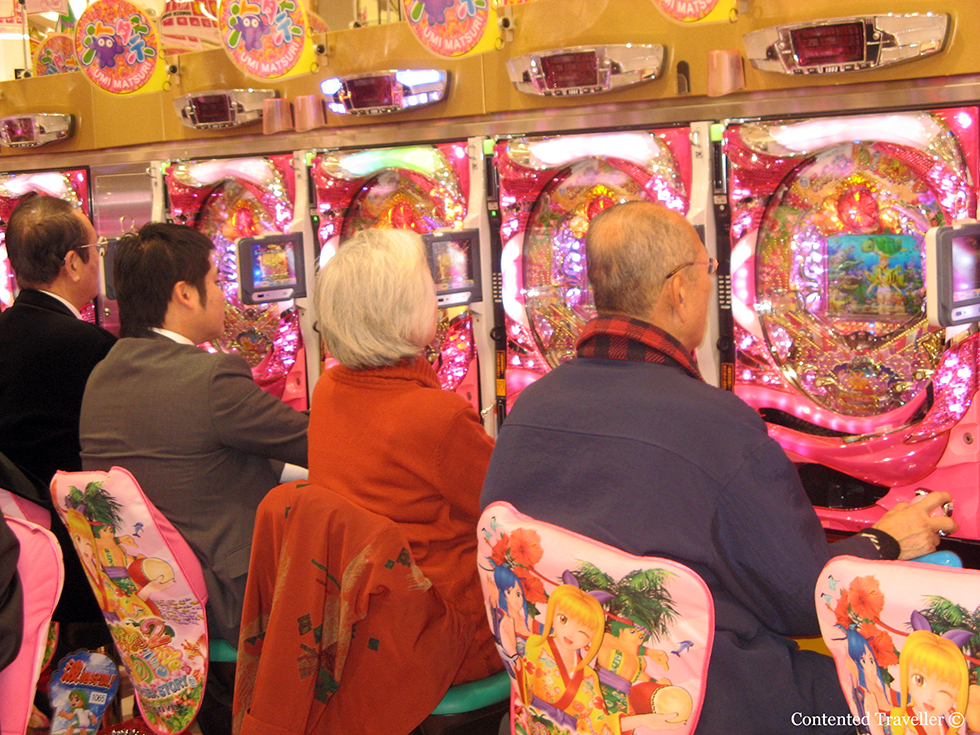 How to get to Tokyo
There are a number of options depending on where you are staying in this vast metropolis. Read this article, and it will get you from Narita Airport to anywhere in the city.