Learning to cook Indonesian and Balinese food was on my agenda as soon as we decided to do a series on Bali. It was at Conrad Bali that I had my first lesson under the tutelage of Sous Chef, Taufik Hidayat. He was a runner up in Master Chef Indonesia, has worked in Europe, Abu Dhabi and Dubai. He has come home after realizing that he wanted to further hone his Indonesian cooking skills and then help to take these flavors to the world.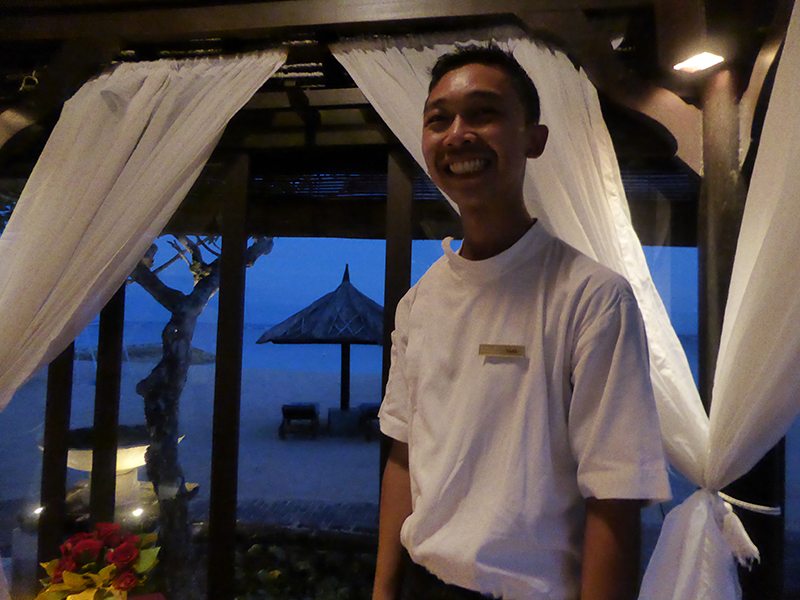 The secret seems to be to love what you do and to use the best ingredients you can, and to improvise where necessary. It also seems prudent to listen to what your grandmother tells you.
These 3 Indonesian Recipes are actually very easy to make and yes they tasted amazing. Tuna Sambal Matah, Indonesian Opor Ayam – the national dish of Indonesia, and Dadar Gulung because every meal needs to end with dessert.
Some helpful hints
Don't use a food processor, use a mortar and pestle ..'it is the Balinese way, says Taufik'. He also tells us that at times his grandmother would threaten to hit him over the head with the pestle. I doubt it; he is a very nice man.