We are not travel agents, nor are we affiliated with any, nor any travel organisations. We are just 2 people who love to travel, OUR WAY.
This is how we did 3 weeks in Italy for 4105 Euro.
In 2005, we spent 3 weeks in Italy, and all up, the cost was $5000 (AUD) all together for the two of us, including airfares. Our basic requirements for accommodation were centrality so that we could walk to all of the sights, simpatico with the area and not expensive, nor a hotel. Another decision that we made was not to do everything we possibly could in the time. We are past the 35 countries in 3 days type trip where you can sleep through a few countries each night! We opted instead for 1 week in Florence, 3 days in Venice, 1 week in Rome and 4 days in Sorrento. The beauty of this approach is that the locals get to know you, just a little – particularly if you keep going back to the same wine store to restock.
What does it cost now to do the same trip?
We decided to see what it would cost us this time in 2013 to do the same trip, minus the airfares as you could be coming from anywhere in the world, which would be undoubtedly cheaper than what we pay 'down under' . We have picked the exact same places that we stayed before and have checked them out on the internet. Yes, they still exist and these are the prices as of today, 18th June, 2013.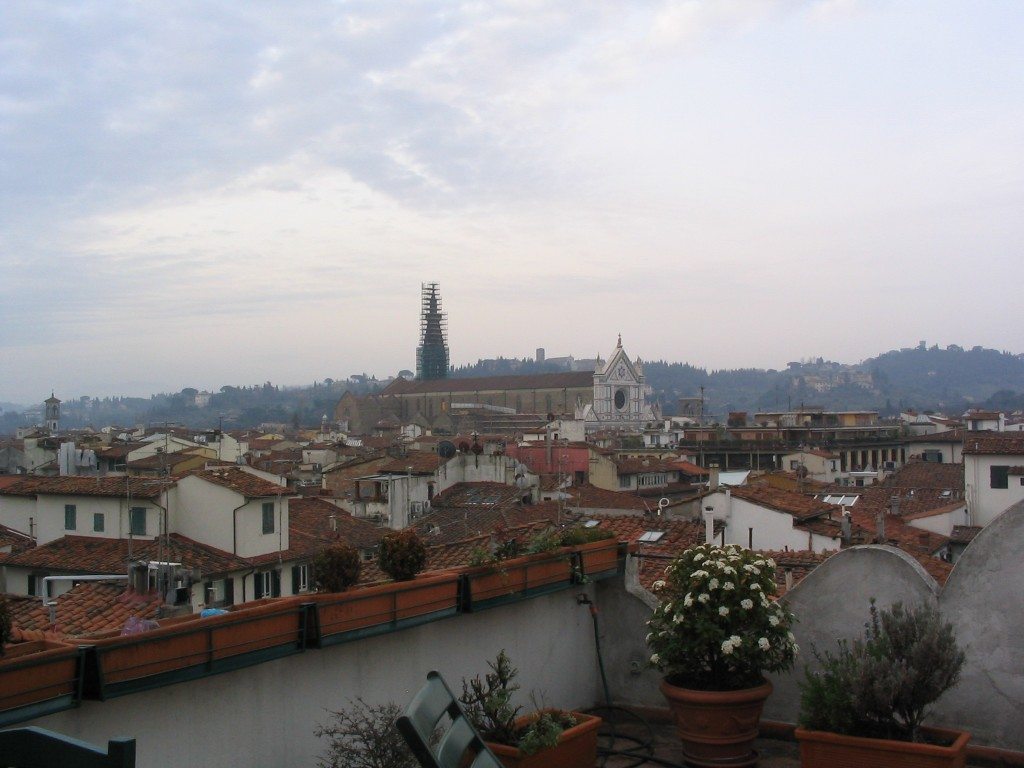 Florence
We chose an old patrician mansion that was literally at eye level with Duomo and Santa Croce. From here, we could walk wherever we wanted, as we did when jet lag kicked in at 4.40am. Here were able to walk around Florence as it woke up and grab a coffee and some hot bread as the patisseries were opening. Just an aside, if you order latte then that is what you get – hot milk! Don't forget the café in café latte.
The apartment is on the top of this old building and had an enormous balcony where you can look over the sights of Florence and our own little piazza at the bottom. Here there were fruit and vegetable stores, an Irish pub (go figure!) as well as many bars and cafes.
We did self cater once or twice in the little kitchen just to pretend we were Italians and had got our supplies and wines and sat put and enjoyed this. There is one bedroom and a large lounge room, which can sleep two more, on arrangements with the owner Suzanna, who by the way met us at the grand doors at midnight when we arrived. She is a lovely and very helpful lady.
There is a bipolar electrical system and bathroom, but you get used to relighting the burner and re-starting the lights. That is serendipity!
Cost for Florence: 1000 Euro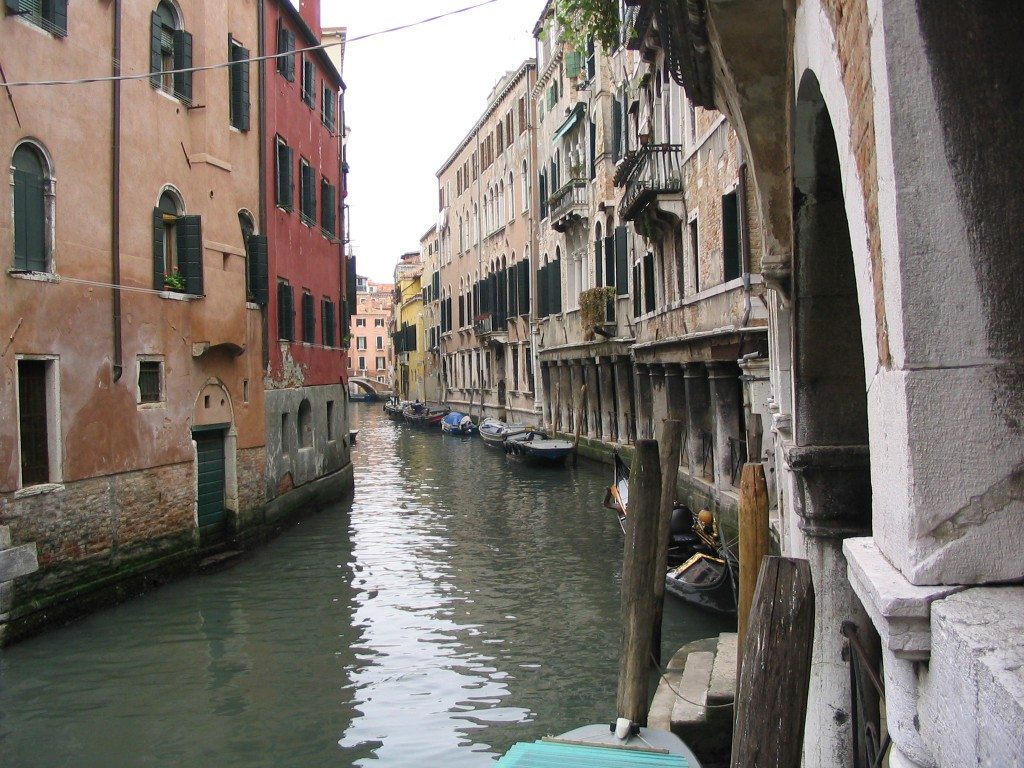 Venice
Now it is not nearly as expensive as you think it might be to stay here, if you do your homework. We had an old Grand Canal house converted into apartments, which oozed history and charm. We again had the one bedroom, parlour room, and quirky little bathroom. The best places to eat in Venice are way up the back lanes, where the locals go. This is true of all of Italy and heaps better to eat with the locals.
Cost for Venice: 600 Euro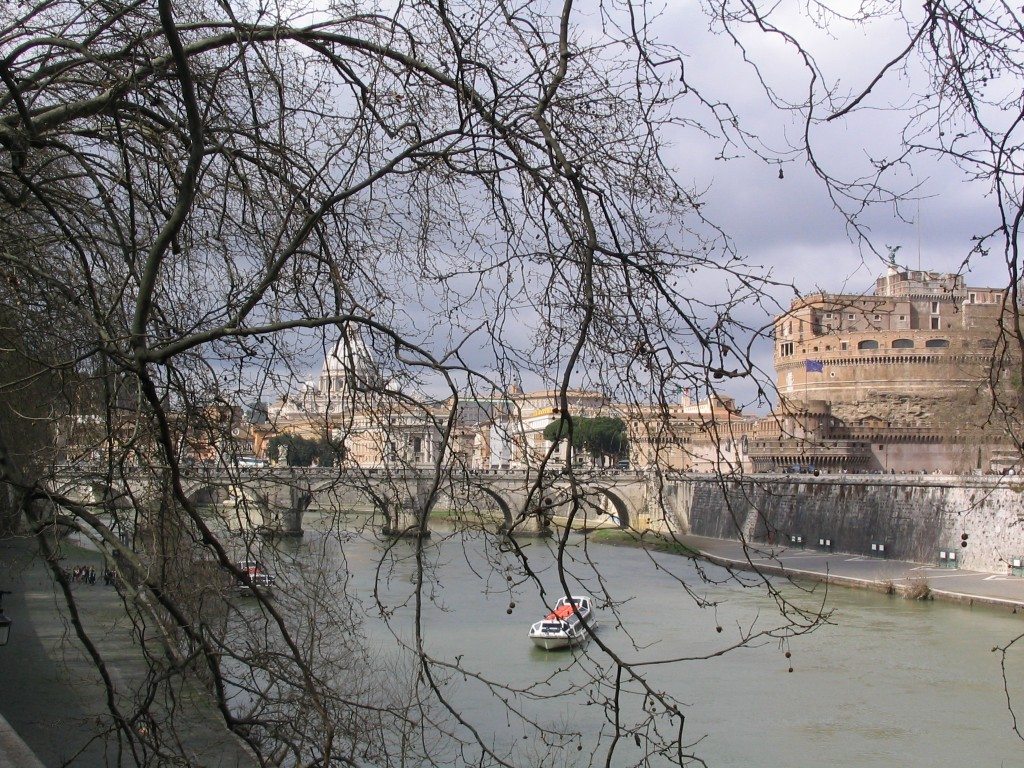 Rome
We found this in an Italian online newspaper in 2005, but remembered the owner's name who now has this place and another in Trastervere (near the Vatican and an awesome spot) on the internet.
The location of this was more than we had ever wished for. It was right in the heart of the historical district of Rome and right near the Spanish steps, up the road from the Trevi fountain and within walking distance of nearly ever attraction. Otherwise, there is a terrific little bus down the road that does the city loop for next to nothing. Worth buying a weekly pass and not worry about carrying loose change.
The apartment had a large bedroom, huge lounge/dining room, kitchen and fantastic little court yard where I might have spent a few afternoons drinking with the Italian neighbours. I sort of don't remember!
Cost for Rome: 1102 Euro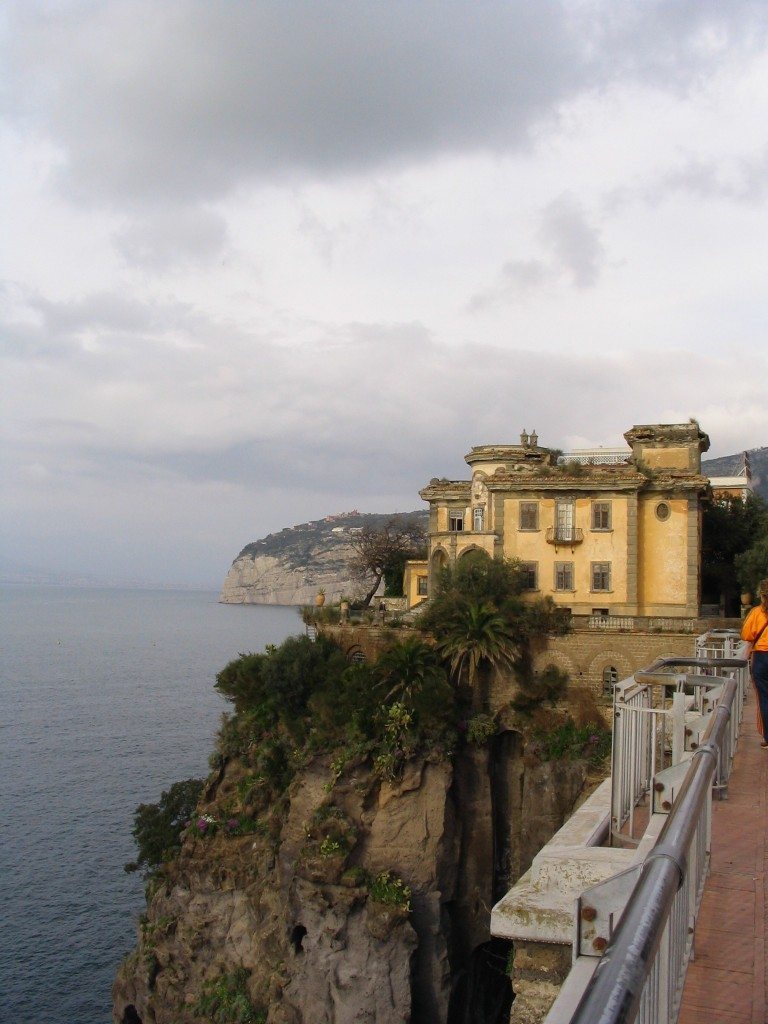 Sorrento
This was because my husband had been before and wanted me to taste the limoncello. I obliged. In fact, you cannot help but try the limoncello for free as each of the stall owners have their own unique take on it, based on Nona's recipe and they want you to sample it – despite the fact that it might only be 10am in the morning. It is a competition so as you leave one place the next call you in to prove that theirs is better. Just to let you know, the cobblestones in the streets move in Sorrento!
I had always wanted to go to a cooking school in Italy and we found one in Sorrento where they provided accommodation, the classes and both breakfast and dinner each day. This was seriously awesome, and ridiculously cheap. We highly recommend Mami Camilla for the authentic Italian experience
Cost for Sorrento: 640 Euro
Even if you don't cook it is worth having the dinner that others have prepared during the day. These are excellent.  I know since I cooked them when I was there!
There are a number of courses you can choose from, and these are all authentic and rustic cooking classes. I chose the one day to illustrate the ability to 'have it all'. There are also other accommodation options which start at $40 a night with breakfast pp.
Transport
All transport was by Trentitalia, which is super efficient and reliable. This can be organised over the internet or any other mobile device. The beauty of this is that your confirmation is either emailed to you or texted and then you just show the conductor. The train costs are not exorbitant and you will only need to catch it 5 times (a great way to see the countryside).
Rome  to Florence (assuming you land at Rome)
Florence to Venice
 Venice to Rome
 Rome to Naples (Sorrento) – we stopped off on the way to Sorrento at Pompeii for the day.
and then back to Rome. That is, 5 trips in total
Cost for Transport:  506 euro
Other costs like food and entry fees are up to you – but there is much to see that is free.
So let's add it up for 2 people :
Florence  -1000 Euro
Venice – 600 Euro
Rome – 1102 Euro
Sorrento – 897 Euro (which included cooking class)
Trenitalia (train) – 506 (5 days of train travel within a month)
GRAND TOTAL:  4105 Euro
Now that's how what we at Contented Traveller do 3 weeks in Italy for 4105 Europe are talking about. You can do it, and we can help you.