It is entirely possible to see many of the major sights if you have just 48 hours in Amsterdam. If you don't know that I am a fan of this wonderful city, then you need to read about my love affair with Amsterdam. While Amsterdam is the capital and largest city – over one million inhabitants – of the Netherlands, it is not that big of a city compared to other capitals in the world. The city is located in the northwest of the country, in the province of Noord-Holland.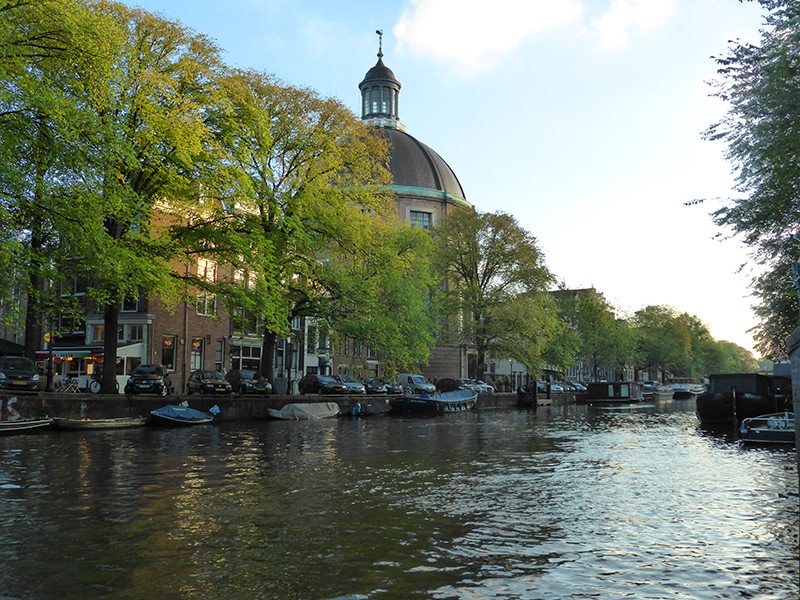 It all started when a small fishing settlement was established in the 12th century. It had expanded exponentially and before long Amsterdam was one of the world's most important ports, in particular during the Dutch Golden Age.
The world-famous canals were dug out in the 17th century. No less than 1,500 bridges cross those canals.
Nowadays Amsterdam is the Dutch center of culture, arts, and finance. It also regularly appears in lists of the most livable cities in the world.
There are many amazing places to stay in Amsterdam, and many areas to choose from that best suit your needs.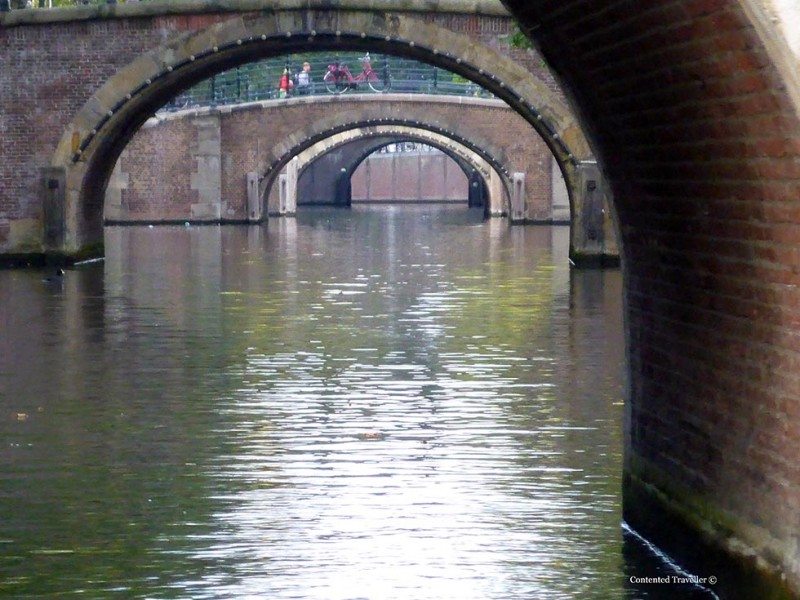 Day 1 in Amsterdam
In the Morning
The first thing you should do on your first day in Amsterdam is just start walking around. You will find an architectural highlight, picturesque canals or a great museum around pretty much every corner. To get a real feeling for this amazing city, a canal cruise is the way to go. There are canals everywhere, and it is a great way to see the whole city and decide where to go and what to do next.
 Eat Lunch
For lunch head to either Dam Square, the Jordaan or the Leidseplein where you will find plenty of cozy cafés and small restaurants.
Recommended

Café Thijssen – Brouwersgracht 107, 1015 GD Amsterdam, The Netherlands .
 Afternoon in Amsterdam
In the afternoon, you should explore the city in the Dutch' favorite way: by bicycle. There are several bike rental shops throughout Amsterdam. If you have 48 hours in Amsterdam, you may consider renting a bicycle for two days. It is the absolute perfect way to see the city. Make sure to pick up a decent map. At Dam Square, you can see and visit to Royal Palace, but it is also highly recommended to cycle out of the city centre. The Jordaan neighbourhood is typical Amsterdam; there are numerous cafés, a Saturday market and a shopping area.
In Amsterdam when the clock strikes 4pm it is bitterballen time. Bitterballen is a tapas type specialty of Amsterdam and one that will have you addicted to clock watching.
Recommended

Boca's,

Westerstraat 30, 1015 MK Amsterdam, Netherlands .
On your first day in the Dutch capital, you have to visit the Anne Frank Huis as well. Many people say the queues are long, but they are not that bad. You queue longer for places like to Louvre or the Catacombes in Paris, and besides, it is on the Prisengracht canal and that is worth looking at life on this super highway.
In the Evening
Before or after dinner go for a walk around De Wallen, the world-famous red-light district, which nowadays is a popular tourist attraction and completely safe. Don't take photos, because you are not allowed to and it is respectful to their requests. In saying that you should have fun and take it for what it is. Make your way to one of the 'gezellige' or cozy restaurants or a brown café for a typically Dutch dinner.
Recommended

Paso Doble,

Westerstraat 86, 1015 MN Amsterdam, Netherlands for the best tapas ever .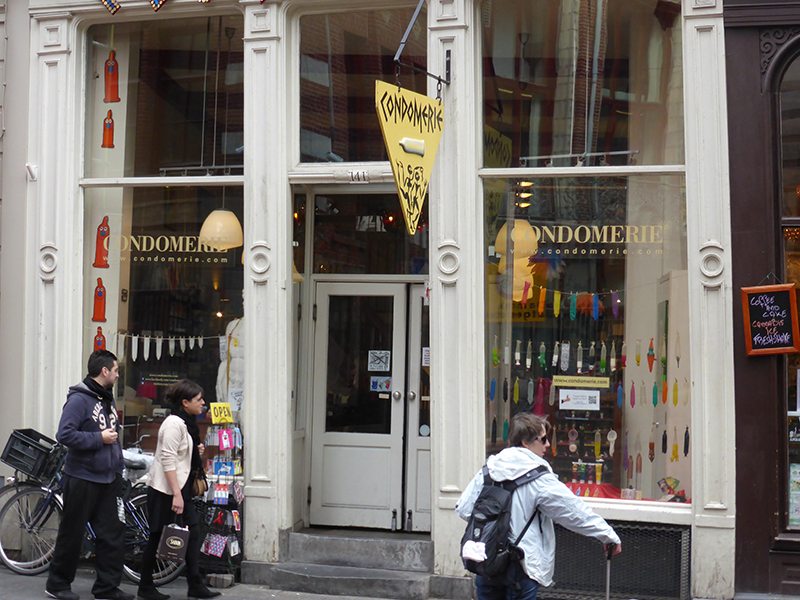 Day 2
In the Morning
Museum visits
Start off the second day of your 48 hours in Amsterdam with a few museum visits. The museums in Amsterdam are world-class, and there are many to choose from, depending on your taste.
The Museum Quarter is located in the south of the city, as is the fantastic Vondelpark. Make sure to visit the Rijksmuseum for a fine collection of paintings by the Dutch and Flemish masters.
Van Gogh has his own museum, the aptly named Van Gogh Museum with around 200 paintings. The Rembrandthuis and Hermitage Amsterdam are two other museums you may want to visit. But remember, be selective – you can't see everything.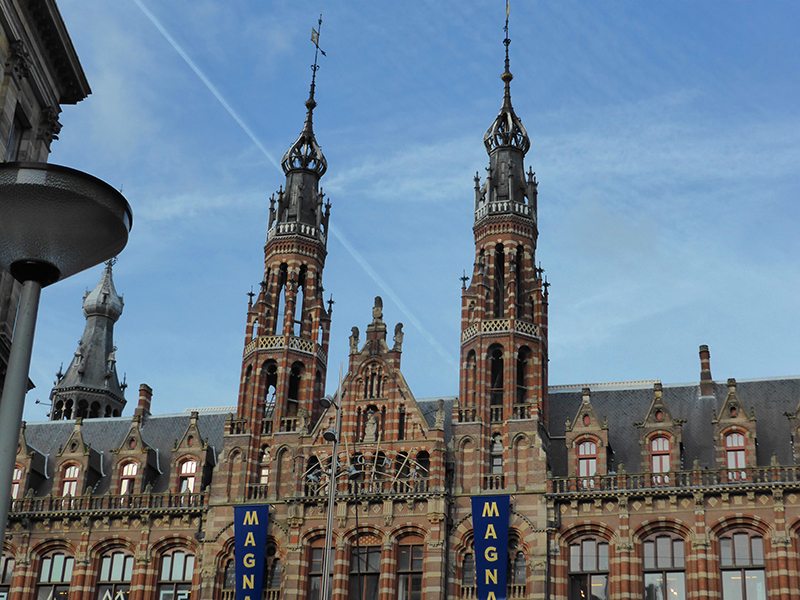 Eat Lunch
 Vondlelpark
Grab a quick lunch at a typically Dutch food stall or pack a picnic and head to the Vondelpark in the afternoon. Enjoy some of the outdoor and indoor activities in the park and, if you still have your bike, go for a ride around.
Recommended

Grab some goodies from the bakeries and kick back and watch the action. Probably should throw in a bottle of wine for ambience .
In the Evening
In the evening, go for a drink or a night out in one of Amsterdam's many bars and night clubs.
Recommended

Have a Belgian beer. I am aware of this irony at Cafe-Belgique

Open Sun-Thurs 2pm-1am, Fri, Sat 2pm-3am,

Then eat some great cheese fondue at De Prins, Prinsengracht 124, 1015 EA .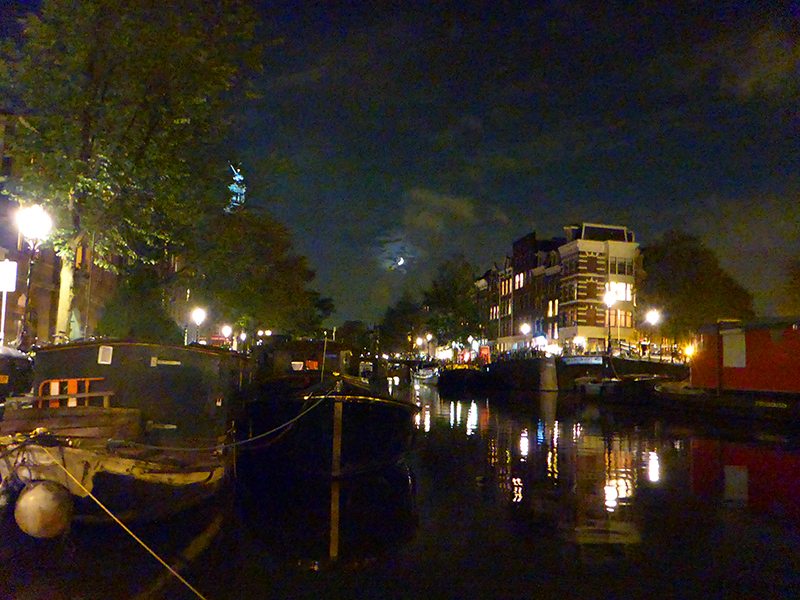 The above is just a mere sample of things to do during 48 hours in Amsterdam. This is a city that will never bore you.
Amsterdam is modern, sophisticated, dirty and everything in between.