OMG – you didn't see the Mona Lisa, what were you thinking? Don't try and see everything when you travel. You will not ever get a full appreciation of a place if you are running around and ticking everything from a list that you have made from many good sources just to say that you have done everything, or to impress other people
Why Do You Want To See Everything?
There can be a number of reasons why people seem to want to see absolutely everything. Might your friends say, 'What did you think of the Mona Lisa in the Louvre?' and you hang your head and say that you actually didn't see it or more than likely, you scramble for an excuse like 'the Louvre was closed that day/week'. There is no need to please anyone other than you, or in our case us. Don't compromise for the sake of others opinions.
Have a Game Plan
The reality is there is so much to see and to do in so many places that you need to have a game plan.
– I must see this or I will need therapy forever
– I would like to see this if we get a chance
– Look, let's be honest military exhibitions had never done it for me, so really I am not in the slightest interested.
A point to make here though, that as part of a travel couple there needs to be both compromise AND the ability to part ways and to pursue an interest and then to later share the experiences.
I am of the opinion that I would rather get a feel of a place with seeing some must see things and actually I really enjoy just walking around and randomly meeting people and seeing things not listed in the guide books.
Allow serendipity to kick in and be flexible.
Yes, we/I have my must sees.
I had to see Rembrandt's Night Watch in the Rijksmuseum in Amsterdam, and I did. It was a miserable wet day so of course everyone was getting out of the rain and wanting to see my painting. By the time I had seen a few other paintings that I like, the room where Night Watch is, was crowded. I could not get a glimpse until I wriggled between all of the people and was standing square in front. The painting overwhelmed me, so this was a thrill.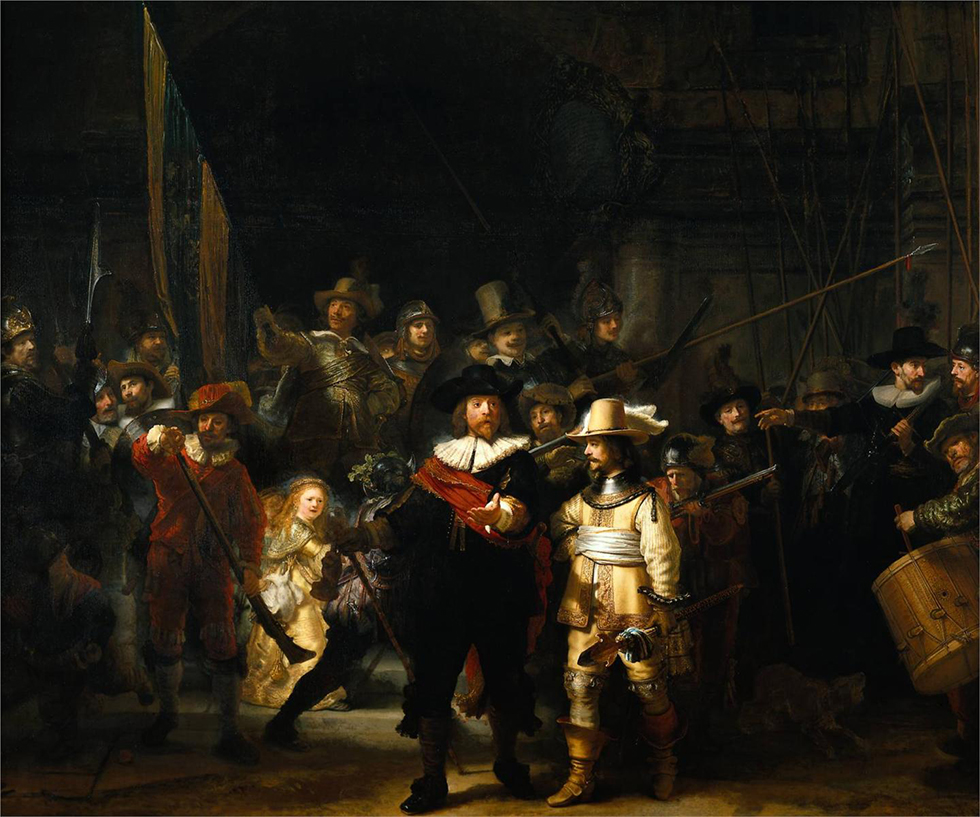 Some Things are Not High on the List
Did I go the Van Gogh Museum? No. Howl me down, but I am not a fan and had other priorities. I know, I know .. my niece is barely speaking to me over this atrocity. Yet, I saw so many other  interesting things in Amsterdam… some things my mother would still not approve of, but then I am used to that ..and so is she.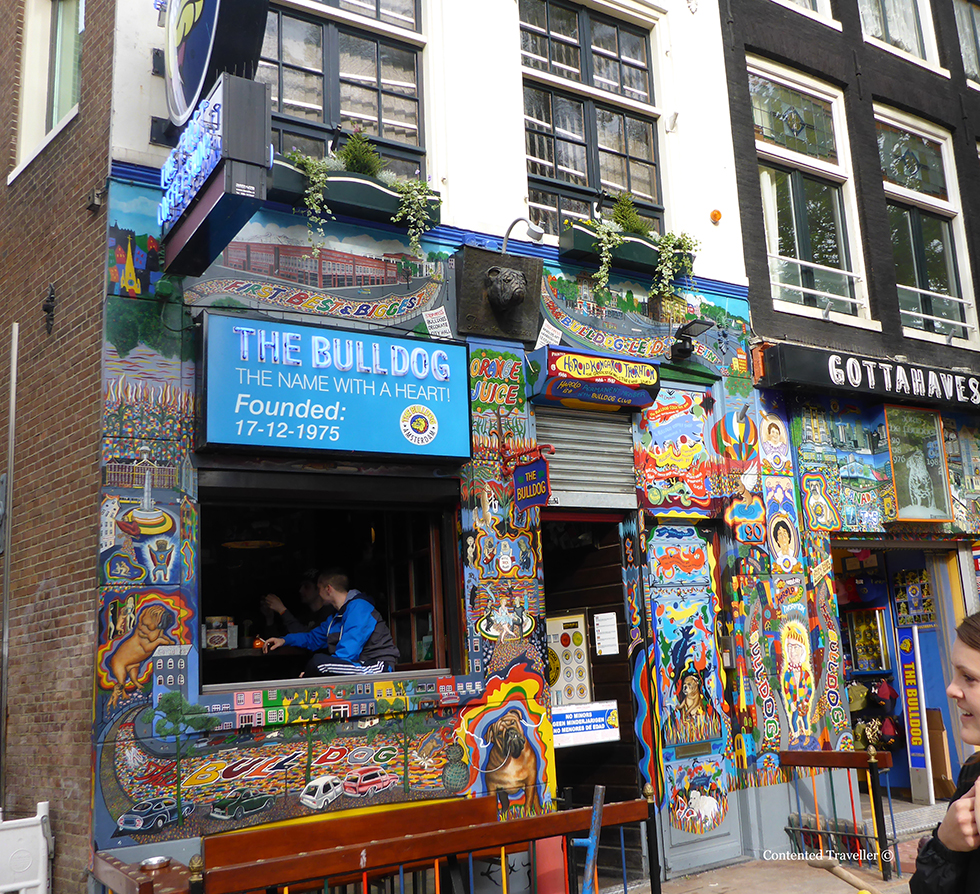 Making Choices
In Rome, we wanted to see the Colisseum, to toss coins into the Trevi Fountain, and to explore the Pantheon, which was open that day. In fact there was a lot of walking that just kept revealing more and more of this beautiful city. Catacombs along back streets, piazzas filled with flowers, people coming and going with dogs in baskets. We went to the Forum, to the Spanish Steps and to Trastevere, where there may or may not have been a fair bit of limoncello involved with some local cafe owners. We did line up for ever to see the Sistine Chapel, so we did see a lot.
In Florence we again made a very conscious decision of what we could feasibly see and do. David with his enormous feet, and the Uffizi were firmly on the agenda, as was the Duomo but then we omitted others for the sake of having the freedom to just wander around pretty much aimlessly discovering the delights of the city.
Actually during a jetlagged early morning walk in Munich we saw more art, daily life and things than could ever have been planned, like a fans memorial to Michael Jackson and also where Kurt Eisner was murdered.  That people, is serendipity.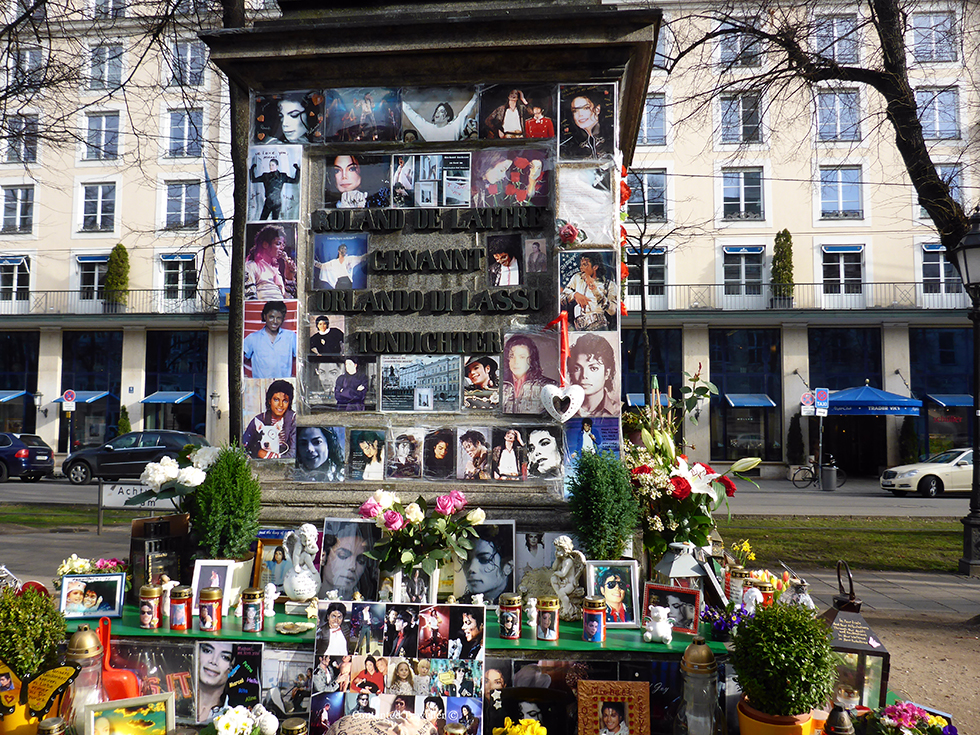 In Tokyo on our first visit, Gordon wanted to go to Akihabara for the electronics so he went and I wanted to see the Harajuka district in Shibuya and see all the cos play fashions so I went, and we both wanted to see the Imperial Palace and the fish markets, so we both went. Ditto the Sumo wrestling. We discovered by accident the awesome district of Ueno, so this was a bonus.
We Haven't Seen or Done Everything
We cannot ever say that we have seen everything that is on traditional lists, but in many respects by virtue of not trying to, we have seen a lot more. We do like iconic things, city tour buses but we don't try and see everything.
Do people put us on the spot by saying did we see this or that?
Yes, they do and of course we 'could' say, but did you see the old lady city on the windowsill in Antalya, Turkey, but we don't do one upmanship.
OMG – you didn't see the Mona Lisa, what were you thinking?
We feel secure enough in our travels to know that we cannot ever see everything. FYI, I haven't been to Paris yet but we will be there in September. Is Mona high on my list? No actually, and I will incur the ridicule of not seeing something that I should have. But who knows, maybe when I am feeling very Parisienne I may change my mind. That is where exercise my own choice.
Post Script – OMG, I did see the Mona Lisa
Since I wrote this article, we have been to Paris and yes, I ran straight to the Mona Lisa. The bitch photo bombed me…and astounded me, there is a reason why people queue to see her. So OMG, I did see the Mona Lisa, and did what every other tourist did and got a selfie. Tacky but you know what, it was fun.