It would be remiss not to make it to this regency in the mountains and to spend at least 48 Hours in Ubud, Bali. Ubud is considered to be the arts, culture, food and spiritual capital of the tropical island of Bali.  And if you are wondering what to do on a rainy day in Bali, read this because you will get rain on this beautiful tropical island.
Ubud is set in the mountains and is located amongst some of the lushest vegetation and is surrounded by verdant rice fields, hanging banyan trees and yellow striped bamboo. It is also quite touristy, but when you visit, you will understand why.
 How to spend your 48 hours in Ubud.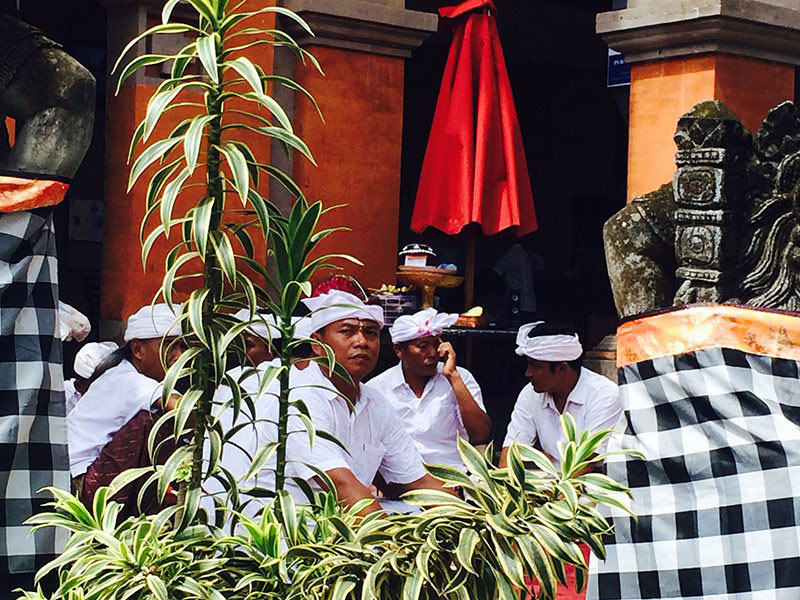 Where to stay in Ubud
Depending on your budget, Ubud will meet all of your requirements. Ubud is home to some of the most luxurious resorts, many along the stunning Ayung River, and also home to many backpacking hostels and everything in between. Homestays are also becoming increasingly popular in this vibrant town. Check some of the resort and hotel prices here.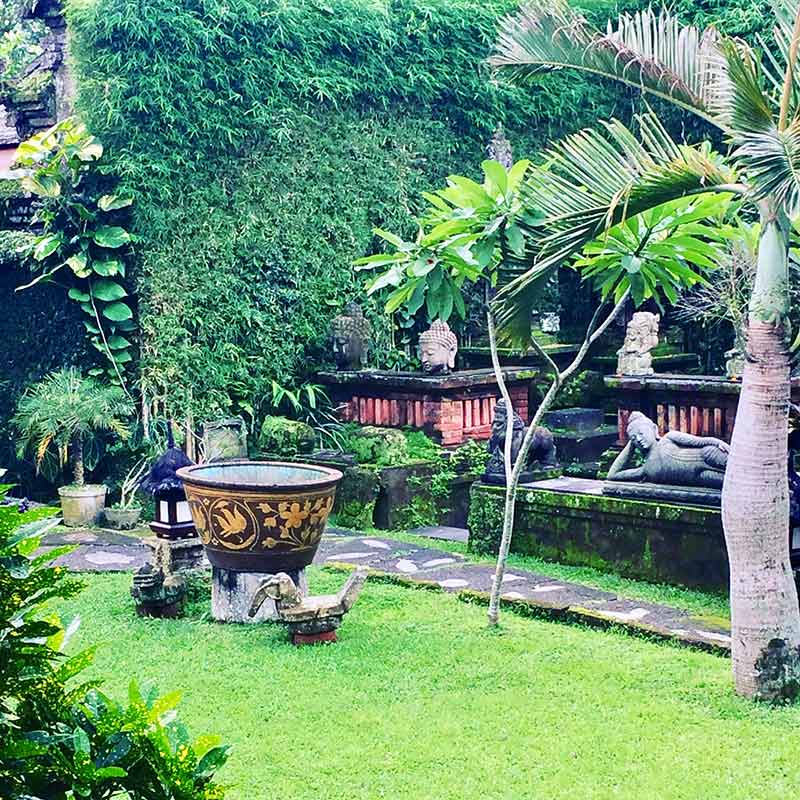 Where to eat in Ubud, Bali?
You will be spoiled for choice when spending 48 hours in Ubud, as they are into food. Avoid anywhere where you see any tour buses. Many ex-pats have set up shop alongside local people who have been there for years. And it works. From the local warungs to high-end restaurants, you will never go hungry. Ubud is quite alternative, so it caters to all palates and dietary choices. For the meat eaters, it is hard to go past the Babi guling – or Balinese sucking pig –a Balinese specialty. Abu Oka is the place to go for this. On the other end of the scale, Alchemy will give you the raw food that many people crave, and is especially popular with vegans.
Another pleasant place is Bollero Resto – Bar, with some interesting historical photos and decor. Address: Jl. Dewisita, Ubud,
Try some street food, which is a lot of pointing and wondering. You will see the local people walking around with various plastic bags, with food in them. This is when you point to something that smells really good, and then you take pot luck with what it is. Many have the little BBQ's on the front of the bikes and are cooking sates sticks. One of the best is the sate lilit, which is a minced meat, lemon juice, shallots, and chili, with coconut too, I think. The fruit is also amazing.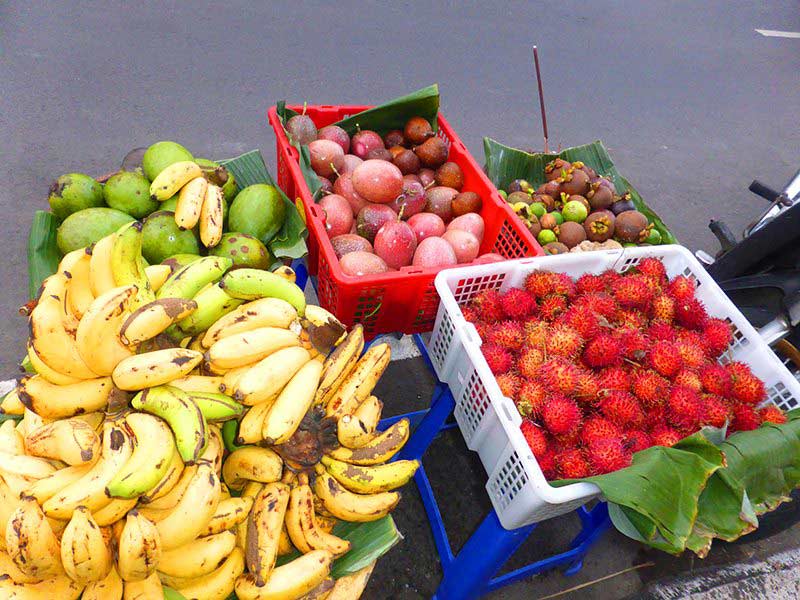 Ibu Oka, Address : Jl. Dewisita, Ubud, Gianyar, Kabupaten Gianyar, Bali 80571
Need a coffee hit?
Despite the humid climate, everyone needs good coffee and Ubud, due to its diversity of the population, will not disappoint. Some favorites are Seniman Coffee Studio, Casa Luna, Art Kafe. You could also try the Luwak coffee, or cat poo coffee, being aware that there is controversy about the caging of the civets.
You need to go to the Ubud Monkey Forest in Bali
The Ubud Monkey Forest in Bali is also known as the Sacred Monkey Forest of Padangtegal and is the sanctuary of the Grey Macaques In Ubud. Because it is a sacred site, you need to be respectful when visiting the Monkey Forest, as there are many temples in this stunning forest.
The Ubud Monkey Forest in Bali is a major tourist attraction, and while it does attract a lot of people, it never feels busy as you wander through the stunning jungle. It will feel most hectic with the monkeys cavorting around and trying to borrow anything of yours that is not secured. This means hats, sunglasses and whatever they can borrow from you. The forest is well preserved and iconic to the community.
There are three temples in the Sacred Monkey Forest. Pura Dalem Agung, Pura Beji and Prajapati Temple, which is dedicated to village funerals.
Opening Hours: Mon – Sun 08:00 – 18:00
Location: Jalan Monkey Forest, Padangtegal, Ubud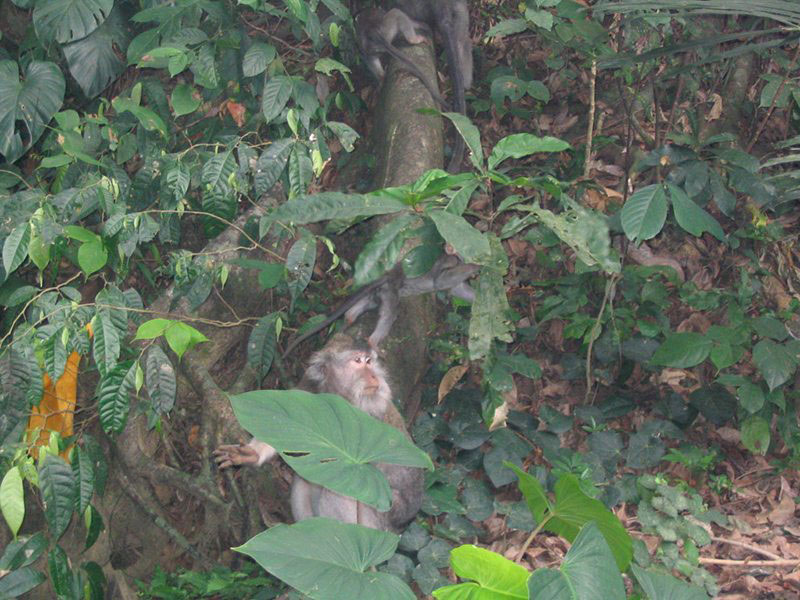 Ubud Royal Palace
It is hard to miss this palace as it is on the main street. Ubud Palace is the home of the local royal family. The Puri Saren Palace at Ubud has excellent Balinese architecture and beautiful lush gardens. Many people go to the Palace of an evening to watch the enchanting Balinese dance performances.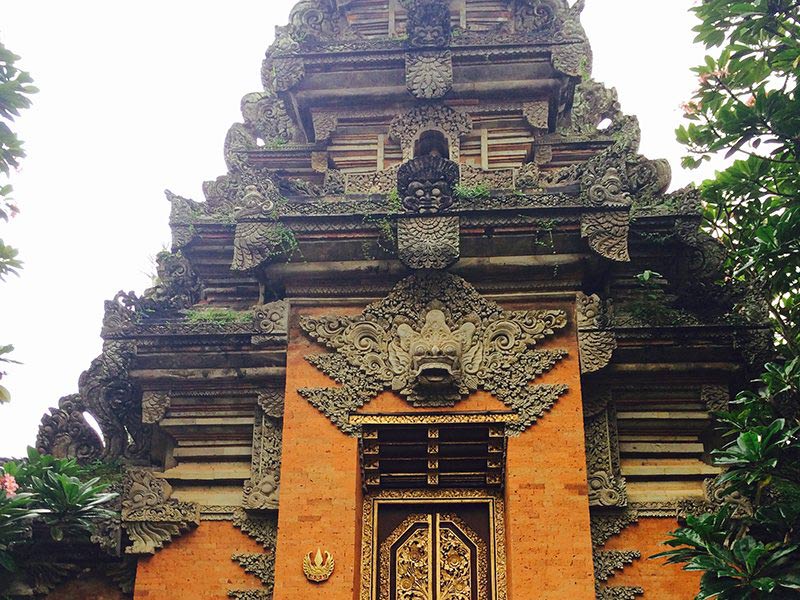 Ubud Morning Markets
If you get up early, before sunrise and you will see the local women at the markets. They arrive there to buy their food supplies for their entire compound for the day. As multi-generational families live in the compound, the women cook all meals at the start of the day. This is a locals market as opposed to the tourist markets. Thie locals morning market is open from before sunrise until 9 a.m. it then becomes a market for tourists.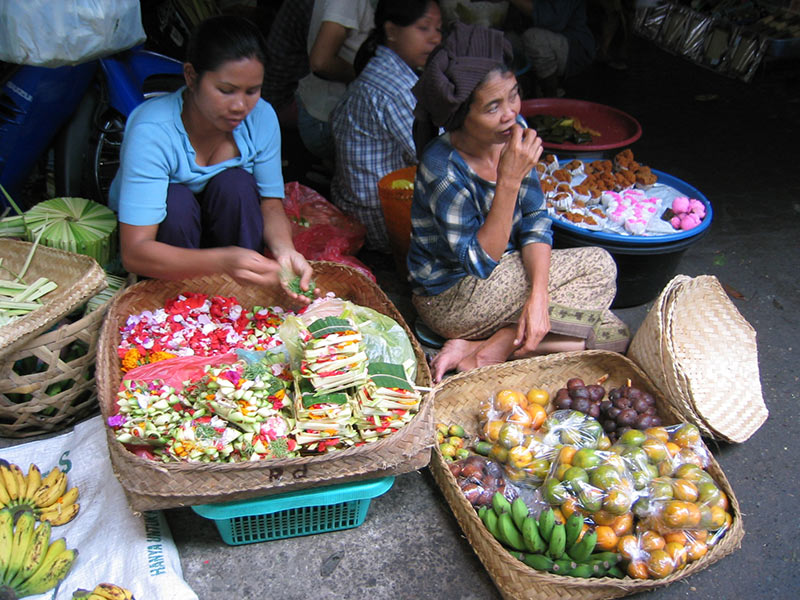 Shopping in Ubud
From markets to high-end stores, from galleries to street peddlers, you will be hard pressed not to walk away with something from your 48 hours in Ubud.
Balinese Dance
The Legong Dance & Ramayana are the famous Balinese dance performances in Ubud. It can be seen in the Puri Saren Palace or at Pura Saraswati Temple, where you can dine at Lotus first. Everyone will try and sell you tickets to one of the performances, and it is worth seeing how very involved these performances are. The brochures will explain the story line, and this helps in understanding how good triumphs over evil.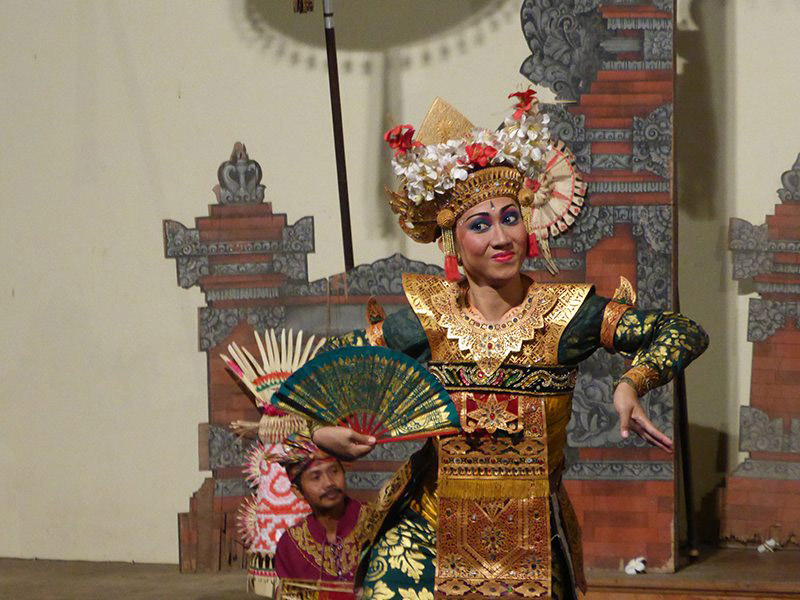 Find your inner peace
Ubud is a spiritual place and mystical place. Ubud attracts visitors seeking anything and everything spiritually. It is the epicenter for yoga and balancing your chakras, tarot and whatever else you can think of.
Wellness
Ubud has many spa and wellness facilities. It seems made for this, as Ubud itself is a healing town.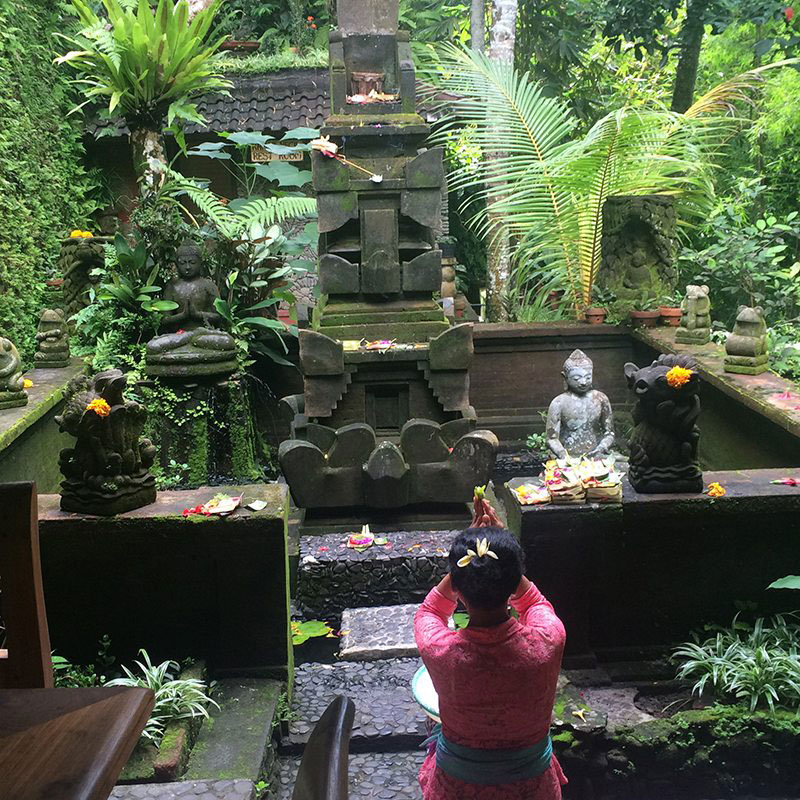 Temples
North of Ubud, and down a significant amount of steps is the temple of Gunung Kawi. It is one of Bali's oldest and largest ancient monuments. Pura Tirta Empul, also known as the holy water temple, is located just one kilometer away from Gunung Kawi.
Goa Gajah or the Elephant cave is from the 11th century and is believed to have been the sanctuary of a Hindu priest. You go in through what looks like the mouth of a demon.Inside is the statue of the elephant-headed Ganesha.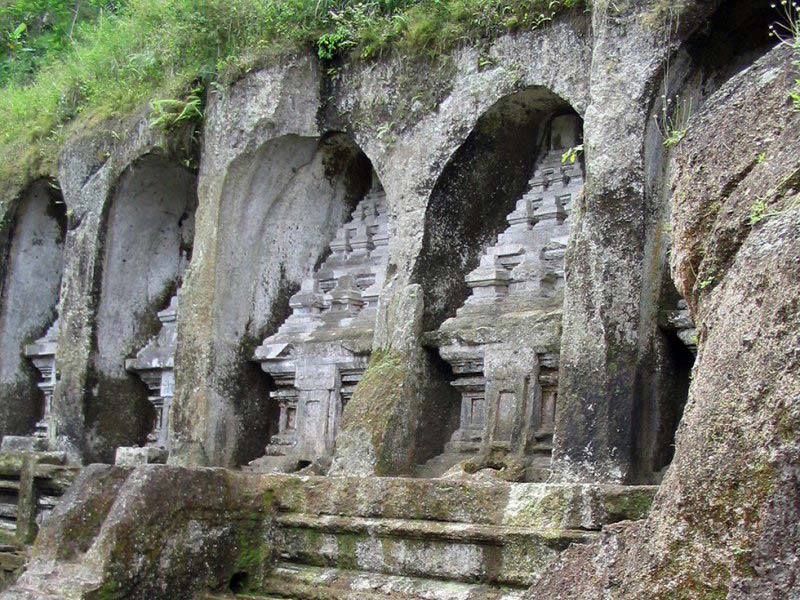 Museums
Ther are many interesting museums in Ubud. Museum Puri Lukisan shows the history of art in this ver arty Regency, as does Museum Rudana. The Agung Rai Museum of Art (The ARMA) is based on the personal collection of the Balinese entrepreneur, Agung Rai. It is an interactive and working museum and home to many classes and events.
Museum Puri Lukisan. Address: Jl. Raya Ubud, Ubud
Agung Rai Museum of Art (The ARMA): Address: Jl. Raya Pengosekan Ubud,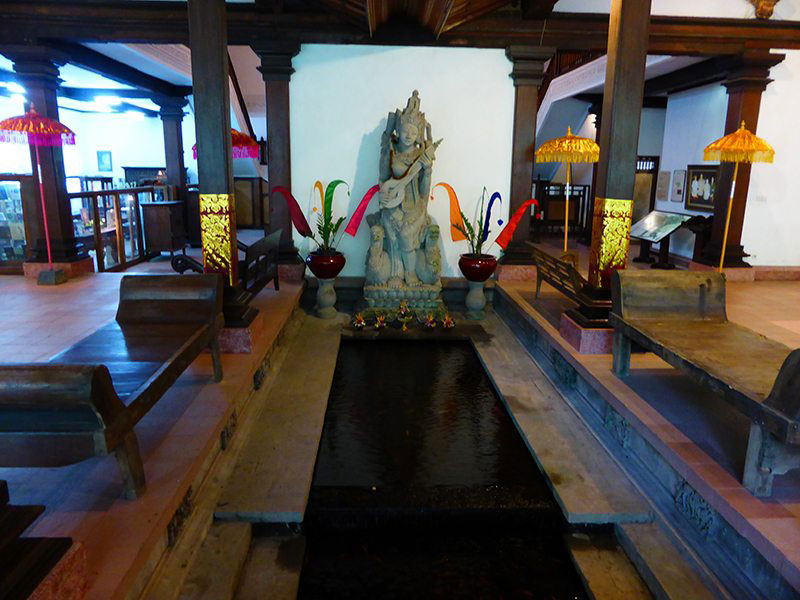 Ubud For Outdoor Enthusiasts
Ubud is a mecca for Outdoor Enthusiasts. Most people hire a bicycle to explore this beautiful area. It is a perfect place also to walk and get lost in the surrounding jungles, emerging into interesting villages, and some you may not want to see like the cockfighting village. The Campuhan Ridge Walk is very popular. The Agung River is also a very popular place for whitewater rafting and kayaking.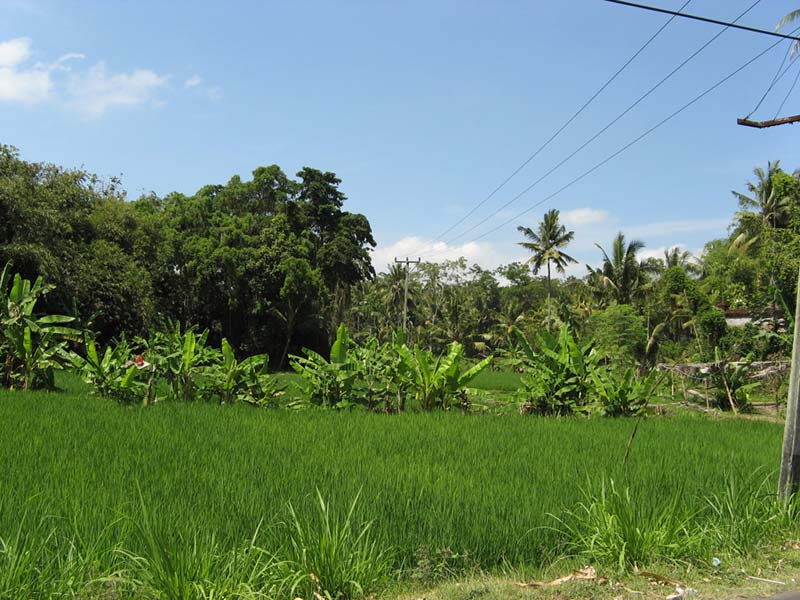 Classes in Ubud
It would be hard to come to Ubud, even if only for 48 hours and not do a class of some description. Many people will do a yoga class, a writing or an art class, and many more will do a cooking class. One of the most popular is the Casa Luna Cooking School. The famous Casa Luna has cooking classes every day of the week, except Saturday. The theme and menu depend on the weekday. And you can generally stop at any warung and they will happily teach you how to cook local dishes, and other Balinese skills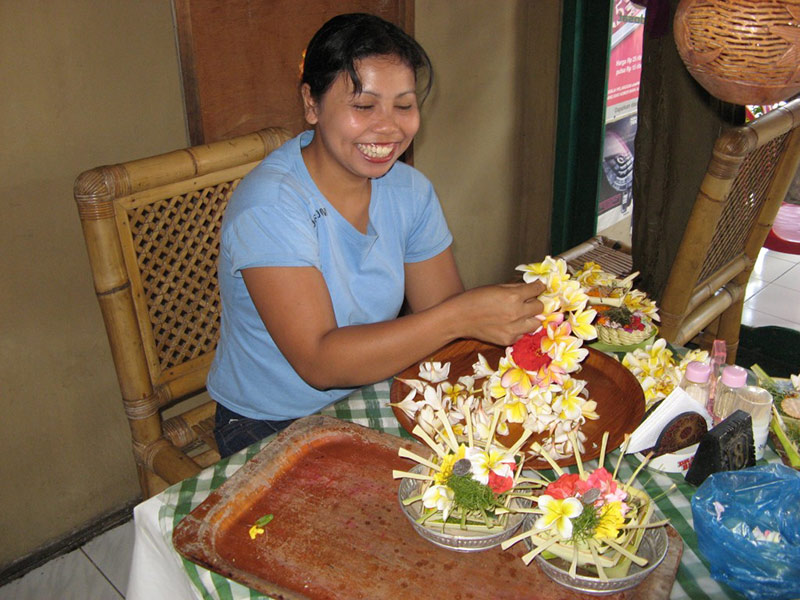 Processions
One of the best things in Ubud, as that you highly likely to see a religious procession. Many are celebratory, many are for appeasing the gods for things like rain for the crops, and others are funeral processions, which are a celebration to the Balinese people, that the next life is waiting for them.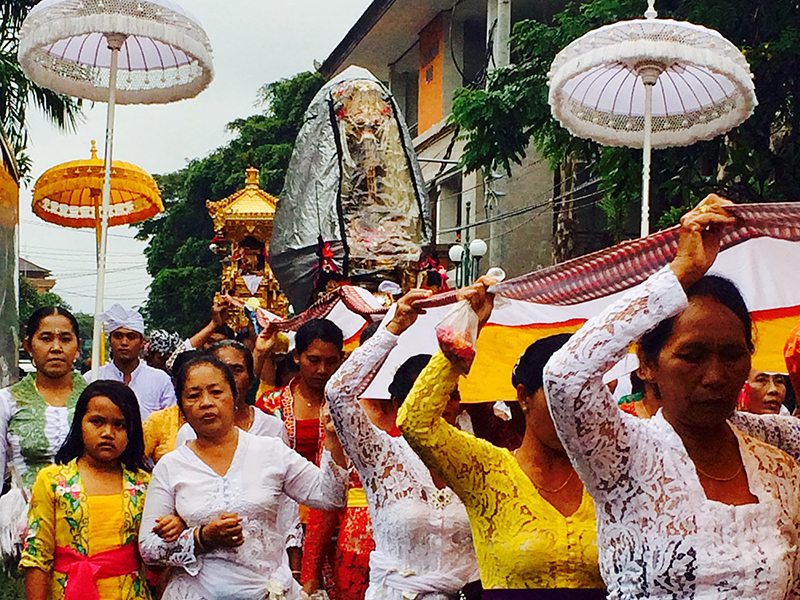 48 hours in Ubud will be a taster to this very appealing area of Bali.