It is not difficult to have a romantic weekend in Colmar France, as this is a village that fairytales are made of. Colmar is located in the Alsace Region of France, a hot spot tourist destination,  and lies close to the stunning French city of Strasbourg. It is 44 minutes from Basel, Switzerland and about the same distance to the German border. This position no doubt benefits Colmar and can be seen in many of the buildings and the culture of its people. Colmar was an important marketplace and a center of learning in the 13th century.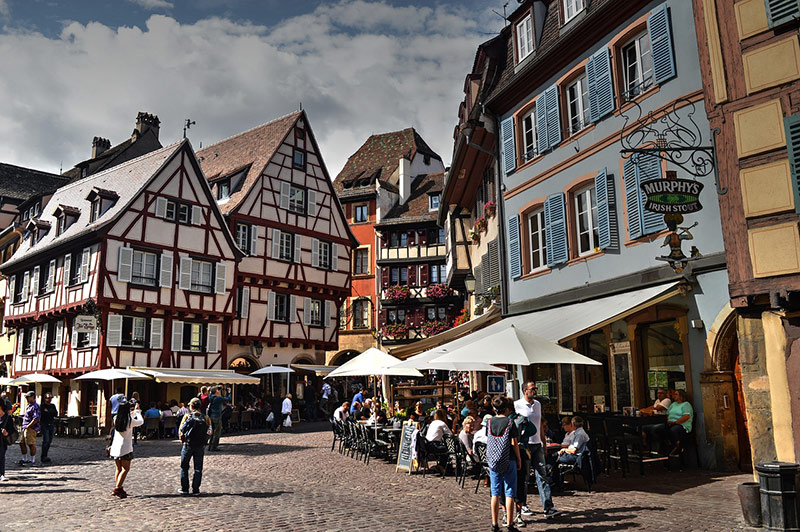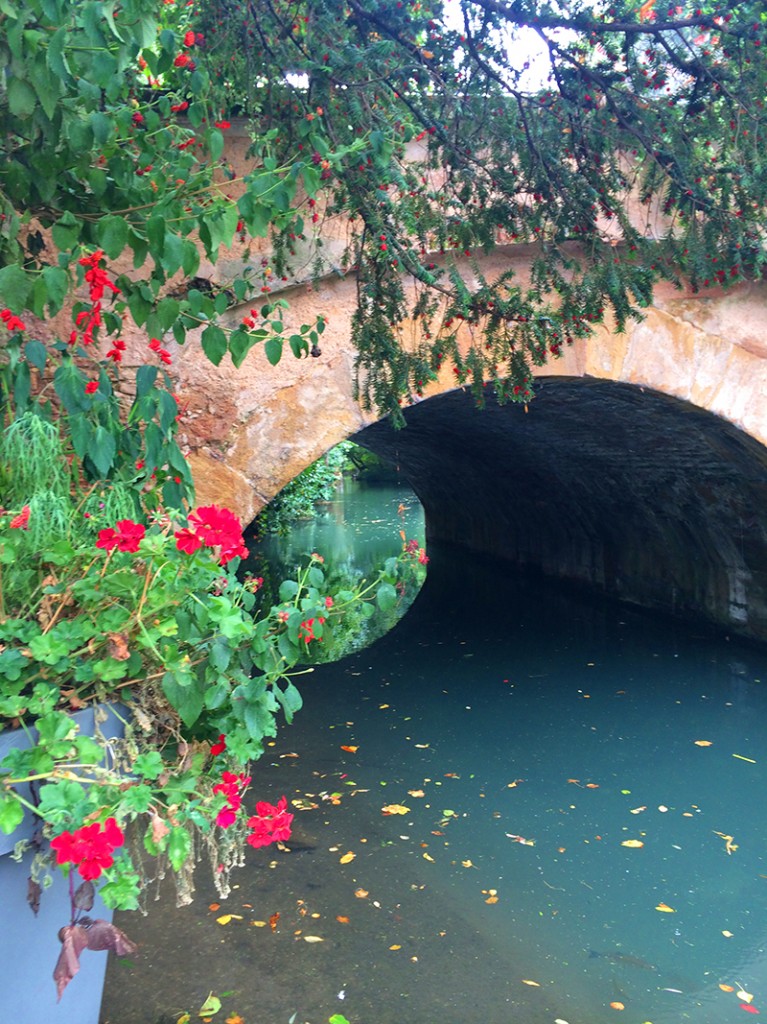 If you enjoy cobblestone streets, canal-side traditional houses decorated with flowers, many of them geraniums, half-timbered coloured buildings, excellent food and wine, then Colmar is beckoning you.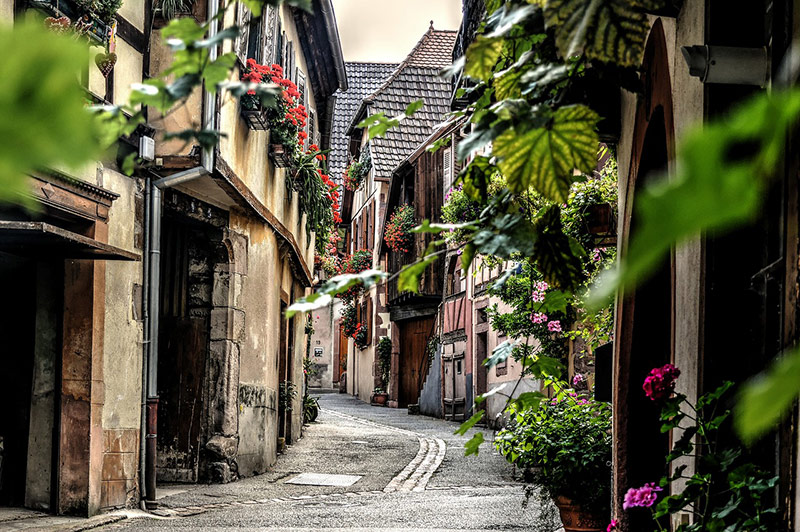 There are many places to explore including the Quai de la Poissonnerie and the old burghers' houses of the 16th and 17th centuries. Colmar's well preserved old town and the diversity of architectural styles make the city one of the most popular destinations in France for day trips, and is ideal for a weekend. Colmar Tourist Information will tell you about the allure of Colmar.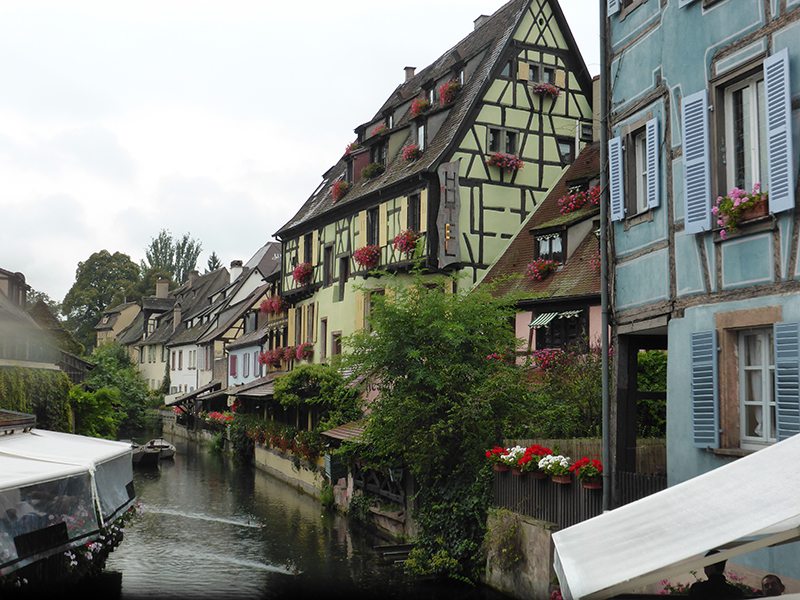 "Colmar…A village? No! It's a capital. The Capital of Alsatian wine."
Therein lies more of the appeal of this beautiful little village. Not only is is aesthetically adorable, but yes, wine is a very big draw card. Colmar also is a foodies dream destination, having 7 Michelin-starred restaurants and only a population of 65,000 people.
It is all of these elements and that drive visitors to have a romantic weekend in Colmar France.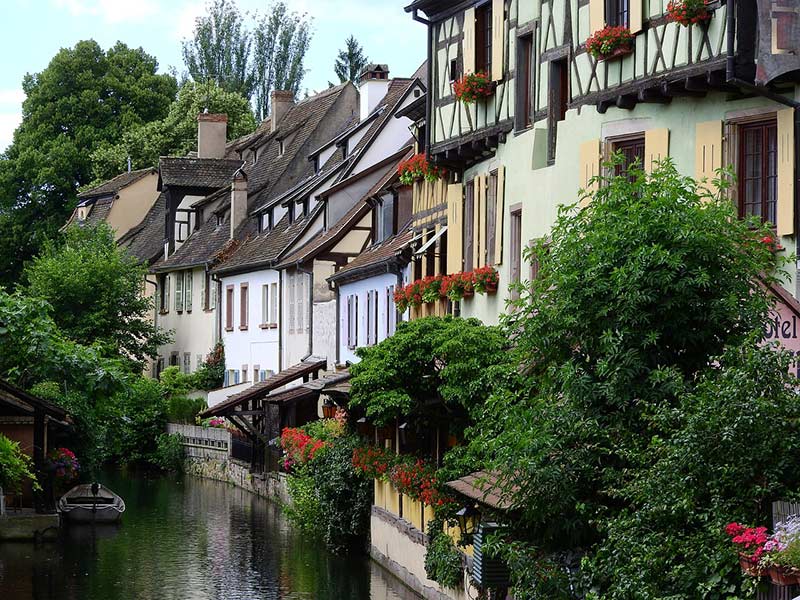 Colmar does not require a regulated itinerary. It is easily explored at your own pace, stopping for coffee, gelato, wine and food at will. You will see everything over a weekend, and this will give you some ideas of what to see, where to stay and of course where to eat and drink. Take it easy, chat with the local people and embrace the total charm that is Colmar, France.
Check the latest prices on where to stay in the beautiful Colmar.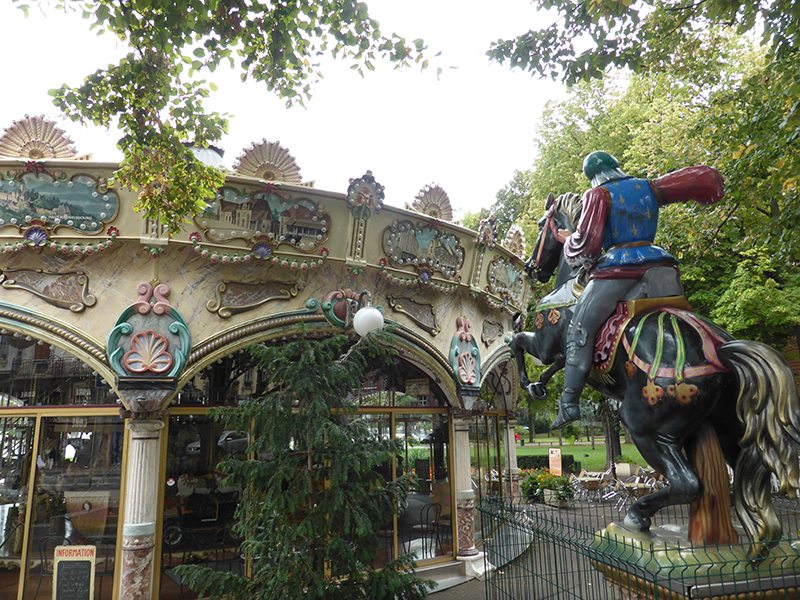 SEE COLMAR:
Get a Guide
Get a local to show you the beautiful city, where you will learn from proud people who live there. Guided Tours are available through Colmar Tourisme, just click here.
Find out about the political and historical background of the city, from "guides adore their town and know the region very well because they live here."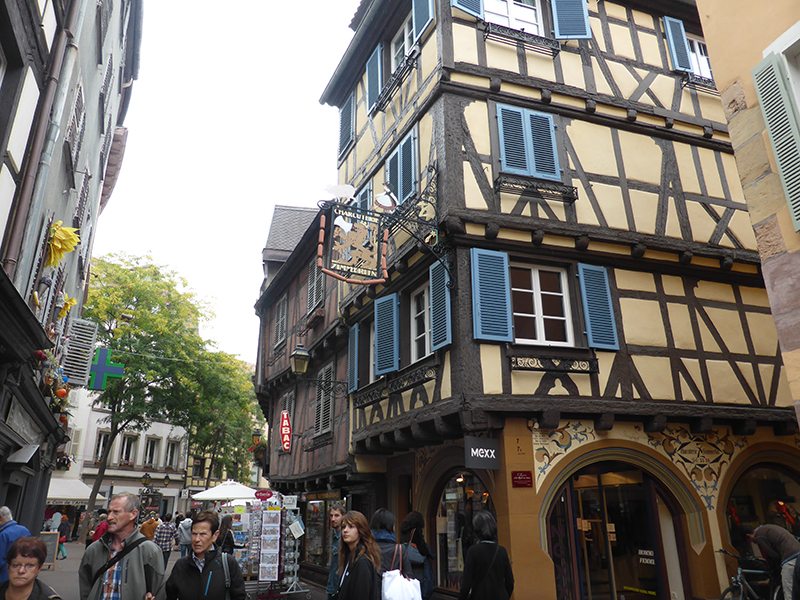 Self Guided
If you choose to do it yourself, here are things that you should explore over your romantic weekend getaway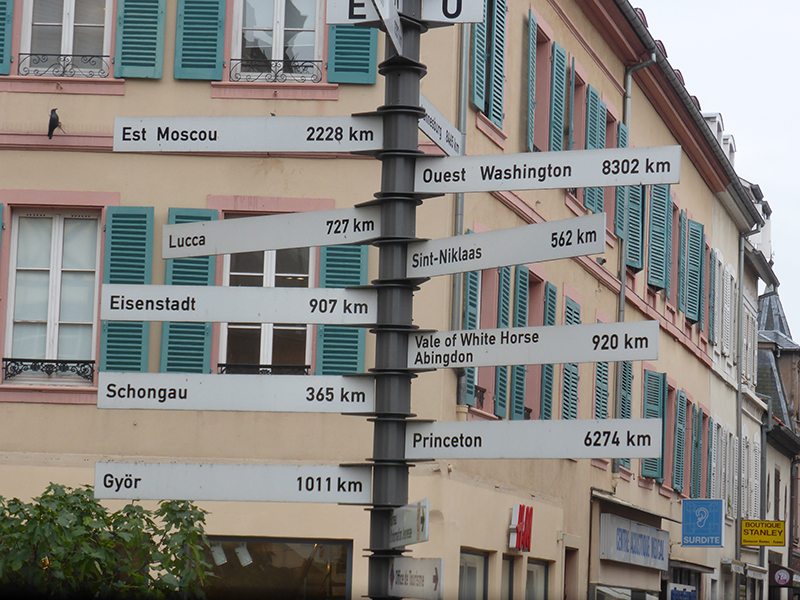 Quartier de la Krutenau or Little Venice
Expect and you will see colorful half-timbered houses, the canal flowing through with its restaurants, beautiful pedestrian bridges, and willow trees lining the river. This quarter is known as "Little Venice" because the houses are built right on the edge of the Lauch canal. This is where you can enjoy a gondolier type experience by taking a boat tour around the Little Venice district from underneath the Saint-Pierre Bridge. The boat tour is a Venice type experience and a beautiful view of the restored houses dating from 1350 to 1609.
The stunning view of the district from the Saint-Pierre Bridge, to the far south of Little Venice, is one of the most photographed views of Colmar.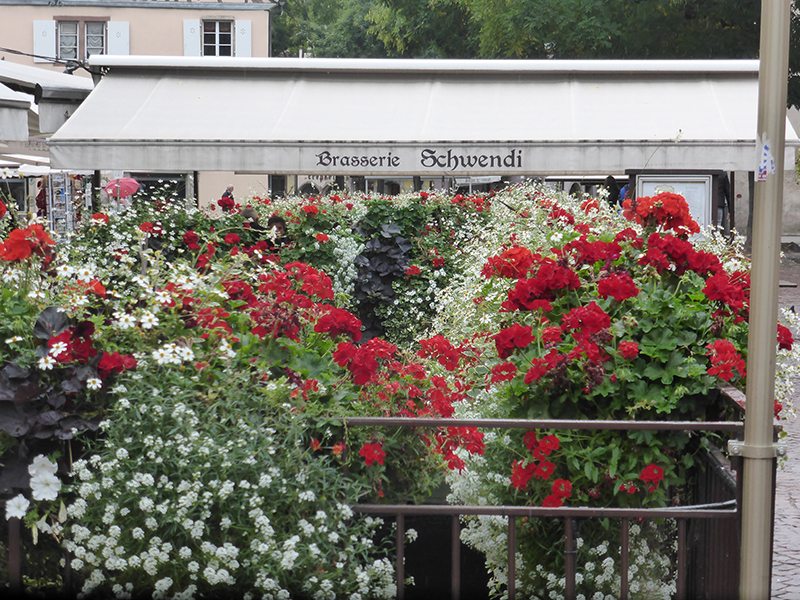 Visit the Old Town & Place de la Cathédrale
The Old Town is a beautiful historic area and lies between the Rue des Têtes, the Rue des Clefs, and the Rue des Marchands near the Place de la Cathédrale. Admire the rebuilt Gothic church of Collégiale Saint-Martin. See the Ancien Corps de Garde which has been everything from a marketplace to a justice hall and them military housing. See one of the oldest buildings in Colmar, The Maison Adolph, which was built in 1350 for the Adolph family,
See the Eglise Saint-Matthieu, a 13th-century Protestant Church and Maison Pfister, one of the finest old houses in Colmar.
You will also see the Bartholdi Museum that has examples of the famous sculptor Auguste Bartholdi's works who was born In Colmar.
The Rue des Boulanger's or Bakers' street and the Rue des Serruriers or Locksmiths' Street are examples of some of Colmar's most picturesque buildings.
Maison des Têtes is called the House of Heads because the façade is covered with small busts and the faces of different people. It is now a luxury hotel and restaurant.
Musée Unterlinden
Musée Unterlinden is a must see museum dating back to the 13th century and located in a former Dominican convent. The first floor is all about Alsace and the arts and crafts of the region.
The major draw card of the Musee Unterlinden is the Isenheim Chapel, featuring Matthias Grünewald's Isenheim Altar.
You will also see works by Picasso, Léger, Rouault, and Mathieu.
Address: 1 Rue d'Unterlinden, Colmar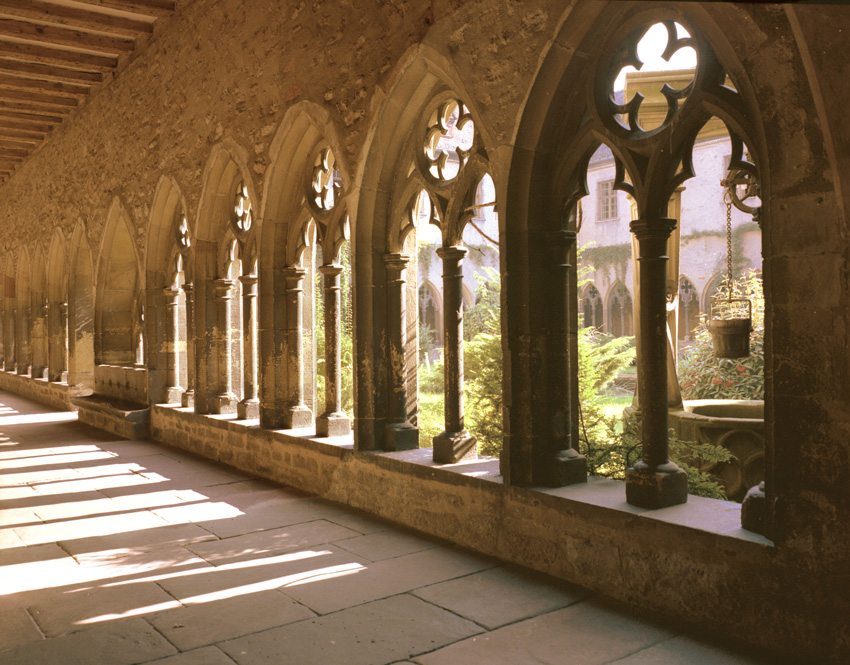 Koïfhus, Ancienne Douane or Old Custom House
This 15th-century building was the most important building in Colmar. The ground floor was used as a warehouse for goods and where taxes were collected on imports and exports. It was also where many political decisions were made.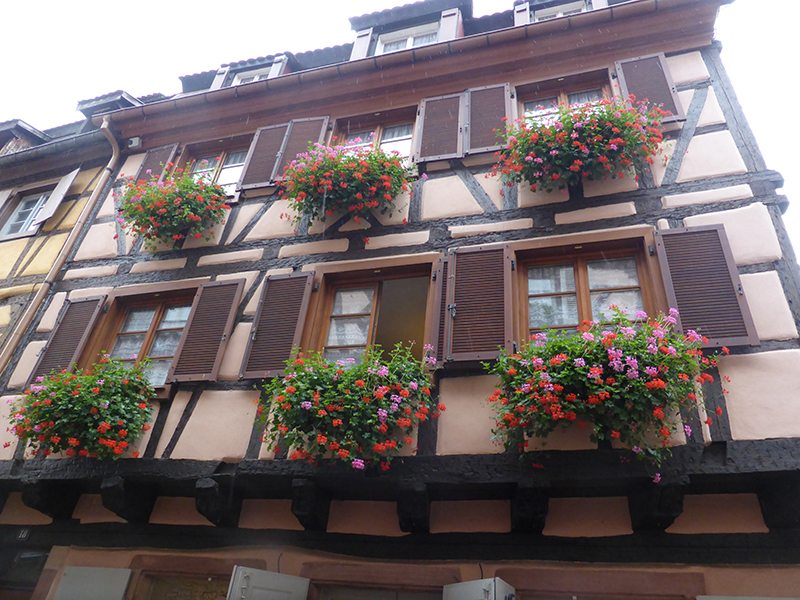 Eglise des Dominicains
This church gives an excellent insight into the lives of the Dominican preachers and also has a a masterpiece painted by Martin Schongauer in 1473 – the Virgin of the Rose Garden. Now it houses the antique manuscripts and is the Municipal Library of Colmar.
The Tanners Quarter & Quai de la Poissonnerie
Too cute and was where the tanners used to work and to dry out the leather. You can see the Market Hall and the 18th-century Law Courts. The Hôtel des Chevaliers de St-Jean is built in the style of a Venetian palace and is a stunning place to see. The Quai de la Poissonnerie was the old fishmonger's district where fishermen once lived centuries ago.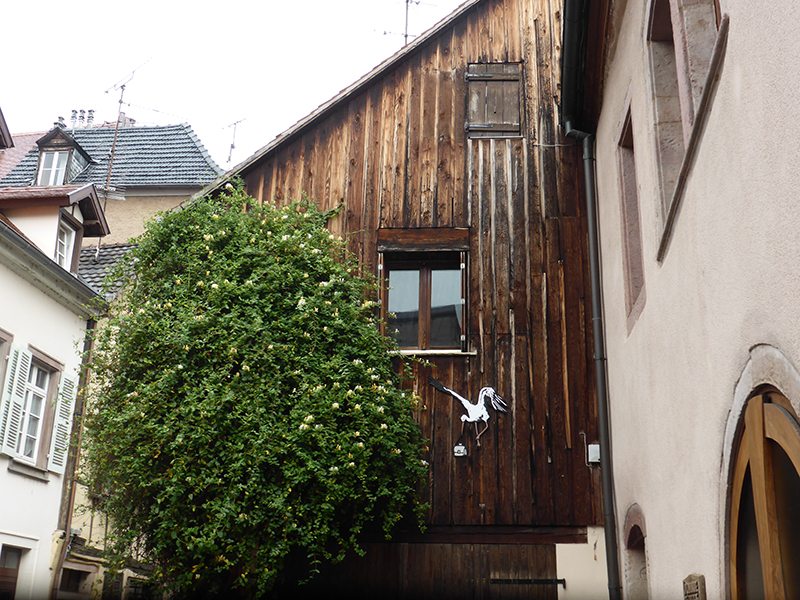 STAY COLMAR:
There are many accommodation options in this fairytale village, and these are some suggestions to have an amazing weekend that is big on pampering and big on luxury.
Hotel Le Colombier
This is a traditional house dating back to the 1500s. The hotel is close to Le Musée d'Histoire Naturelle et d'Ethnographie. Latest Reviews and prices from TripAdvisor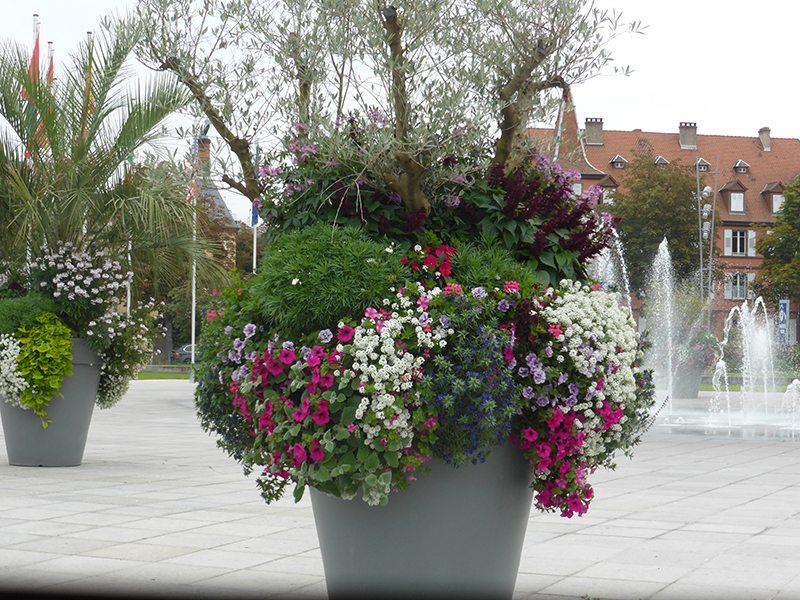 Hotel Quatorze
This hotel is in a 19th-century building that once housed a pharmacy. Latest Trip Advisor reviews and prices.
Château d'Isenbourg
This stunning hotel overlooks the medieval city of Rouffach and the Black Forest. Château d'Isenbourg is a stunning chateau hotel and renowned gastronomic stop over on the Alsace wine route. Latest prices and TripAdvisor Reviews here.
EAT COLMAR: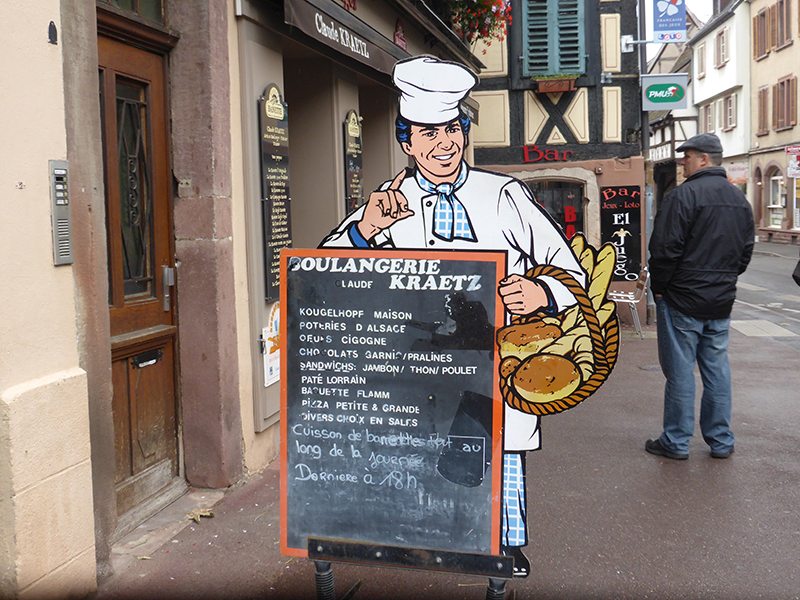 It is a romantic weekend so it is time to spoil yourself at any one of the restaurants or cafes, that abound in Colmar, and having a wine would seem appropriate as you are in the Alsace Region of France. There is a list of all of the Colmar restaurants in Michelin guide later in this article, but as it is a romantic weekend in one of the most beautiful villages in the world, why not spoilt yourself.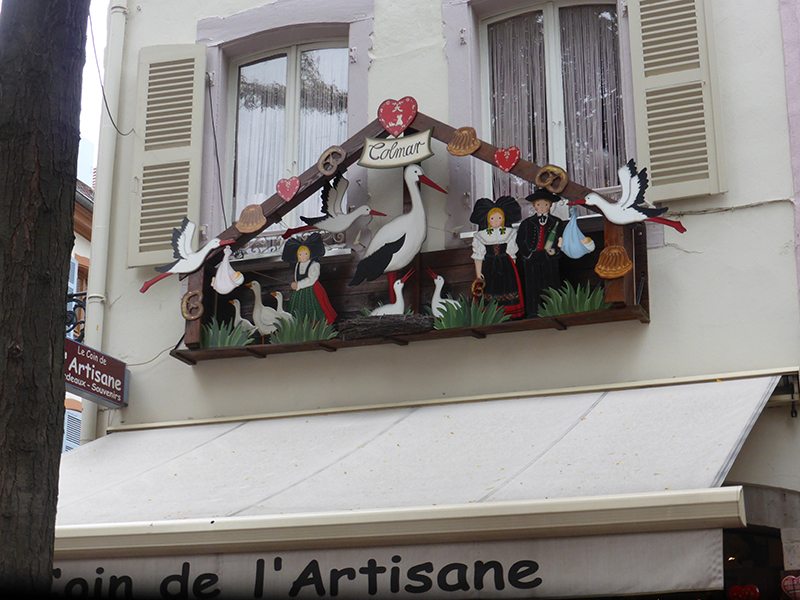 These are the Michelin Listed Restaurants in Colmar, France.
Auberge de L'Ill,
Nouvelle Auberge,
La Table du Gourmet,
L'Atelier du Peintre,
JY's,
Rendez-Vous de Chasse,
Maximilien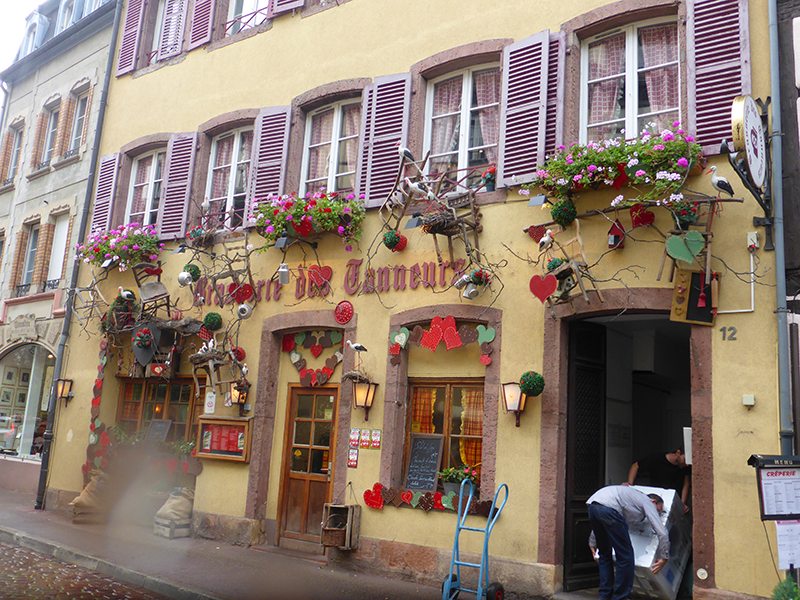 Suggested
Le Frichti's
Address: 21 Quai de la Poissonnerie, 68000 Colmar,
La Table du Brocanteur
Restaurant · 23 Rue
Alspach Restaurant ·
Rue des Marchands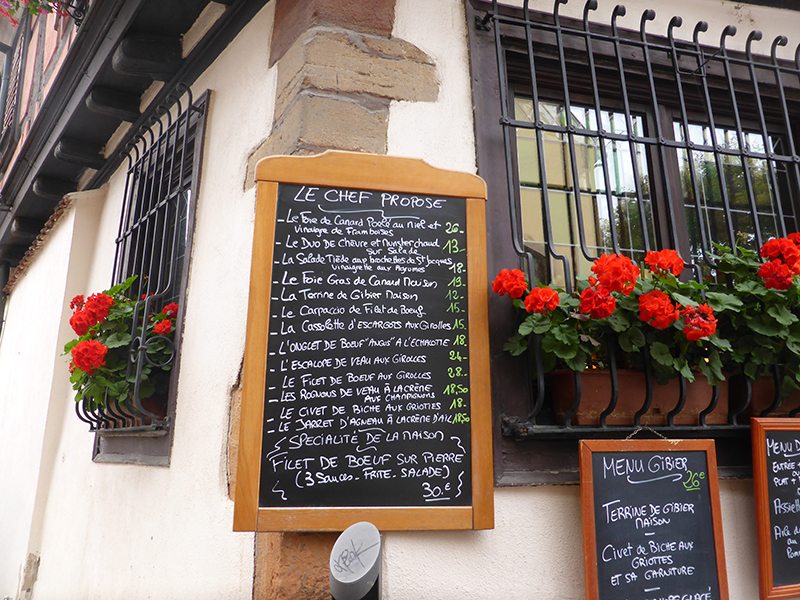 Côté Cour
1 r. St-Martin 68000 Colmar
La Maison des Têtes
19 r. des Têtes 68000 Colmar
Le Théâtre
1 r. des Bains 68000 Colmar
Bartholdi
2 r. des Boulanger's 68000 Colmar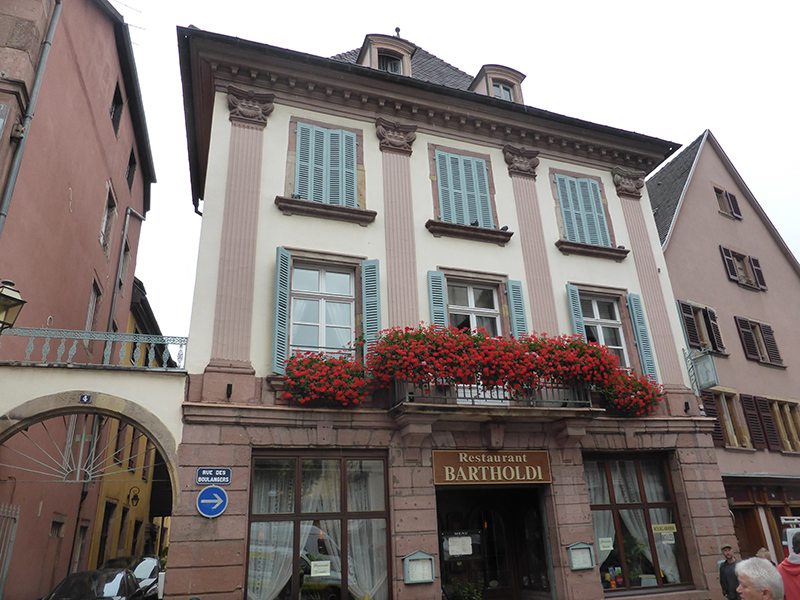 L'Atelier du Peintre
1 r. Schongauer 68000 Colmar
Chez Hansi
23 r. des Marchands 68000 Colmar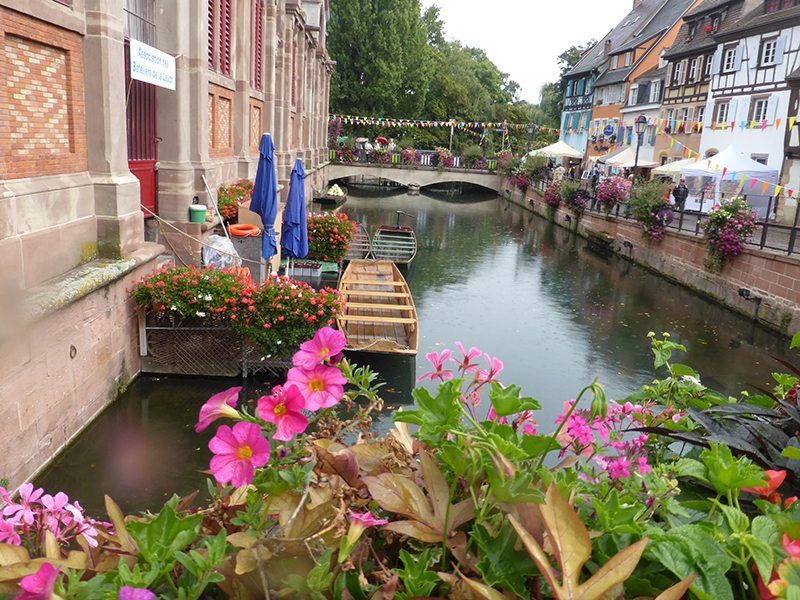 DRINK COLMAR:
Colmar is the capital of the Alsace wine region, just ask the tourism board who are justifiably proud of this fairytale village. From Rieslings to Pinot Gris, the Route des Vins d'Alsace or the Alsace Wine Route is where the wine becomes a journey. This makes Colmar the ideal base to sample what the very produce that has mad this region so renowned.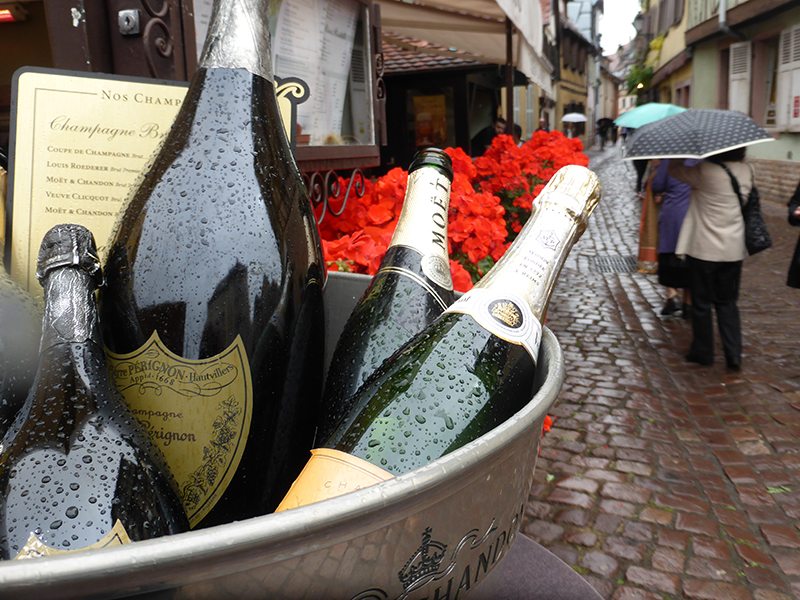 SHOP COLMAR:
The large market hall in Little Venice is worth stopping in and sampling many of the local goods on offer, particularly the nougat. Visit the craft market set up in the Koifhus, Old Custom House to see some of the local products. As to be expected there are numerous wine shops, cheese shops and patisseries as well as a shopping strip.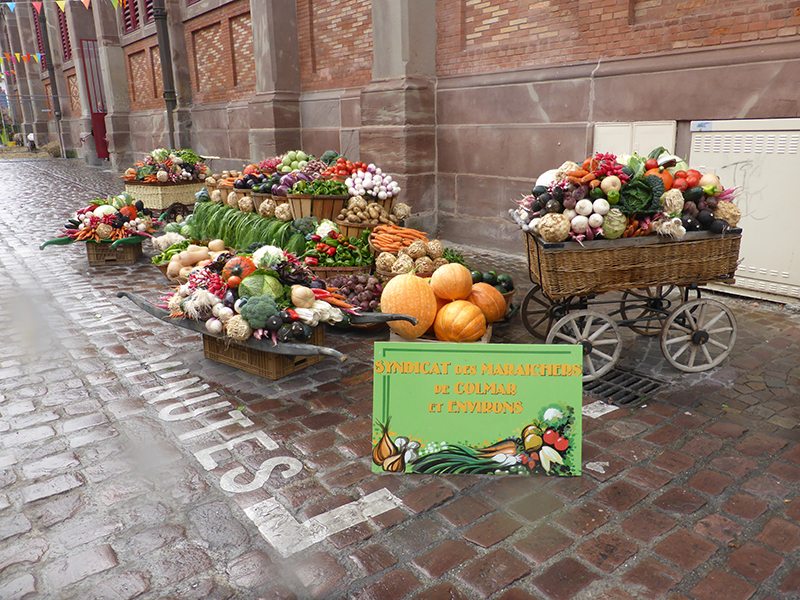 Colmar really is the fairytale. Spending a romantic weekend in Colmar France will never ever disappoint.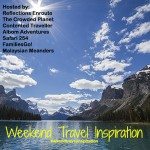 Link Up #wkendtravelinspiration #WeekendWanderlust #TheWeeklyPostcard.
1. Link one of your inspirational travel photos or stories to this post by adding your info.
2. Copy and paste our badge and a link to this page.
3. Visit some of the other wonderful travel bloggers, read their posts, and leave a comment. It would be great if you could comment on 2-3 posts.