We asked some Travel Writers Share Their Experiences with Airbnb, to ascertain what is working, and what is not. We are not writing for Airbnb, but we do use their services and will continue to do so. If you want a free coupon to stay at an Airbnb property, click the link. Lucking we have had amazing experiences, but a lot of that has come down to really connecting http://nosubhealth.com/ with the host before renting a property and making sure that we were getting what is advertised. Unfortunately, that has not always been the case. [clickToTweet tweet="When using Airbnb, keep in mind 'Caveat emptor', let the buyer beware. #Travel #Airbnb #NgTradar" quote="When using Airbnb, keep in mind 'Caveat emptor', let the buyer beware." theme="style3″]
What is Airbnb?
Airbnb is a website for people to list, find, and rent accommodation. It was founded in August 2008 and is a privately owned and operated by Airbnb, Inc. Airbnb is, in essence, a vacation rental business. The basic tenet of the business is that people called hosts, can rent a space to travelers called guests, and offer some alternative accommodation at varying rates.
What is a Host?
A person who has accommodation to rent is called a host. It's free to create a listing, and hosts decide how much to charge per night, week or month. The host creates a description of the property, photographs and all relevant information, like amenities. There is also a means to contact the host. A host advertises a property and provides the details of the property.
The basic tenet is that hosts, an that can be anyone, can list their properties, which can be single rooms, a suite of rooms, apartments, moored yachts, houseboats, entire houses or even a castle – on the Airbnb website. It's free to list a property, and the hosts decide how much to charge per night, per week or per month, according to popualrity of the area etc. Each listing allows hosts to promote properties through titles, descriptions, photographs with captions and a user profile where potential guests can get to know a bit about the hosts.
What is a traveler or a guest?
A person who rents a property is a traveler or a guest. The traveler or guest can access the database, according to many filters like Location, area, facilities, price. In practice the guest should contact the host to make sure of all details of the property and to establish a relationship with the host. There is an on top guest service fee of 6-12% on top of the reservation to cover services such as customer support and the Host Guarantee.
Payment is by Airbnb supports several payment methods, including major credit cards, PayPal.
Why do we hear about Airbnb?
Airbnb, without a doubt, is a very successful company, yet it had its fair share of negative publicity. There have been contraventions of the city ordinances, most recently in San Francisco with non-compliance of Office of Short-Term Rental Enforcement. In other words, the people do not have a permit to rent. This means that hosts and, in fact, Airbnb should have specified how many places are listed. There are also no real compliance issues with renting a property. Is it safe? Is it fit for service.  Airbnb does offer some amazing properties and travelers, like ourselves use Airbnb.
Innovative Rentals on Airbnb
You can in effect book any type of property on Airbnb. Froma castle to a houseboat in Amsterdam, as we did. It has also had its fair share of innovative people seeking to make a buck on Airbnb. Recently some entrepreneurial students tried to rent an igloo in New York City during the snow storms at $200 a night. There are even tents for rent on the iconic Sydney beaches, starting at $26 a night.
[clickToTweet tweet="We asked other travel writers to share their experiences with Airbnb, as both hosts and as guests," quote="We asked other travel writers to share their experiences with Airbnb, as both hosts and as guests," theme="style3″] to show what works, and what you can do to ensure you have a very good experience.
Don't use the instant booking feature for a property, instead, make contact with the host. AirBnB is not like a hotel; there is no desk clerk. The host will meet you to check you in and out. So make contact and ask a question. Confirm how check-in will work, or distance from an attraction, the airport, whatever you want. If it takes days, no one answers, or you can't understand the answer (i.e. language issues), perhaps this isn't the rental for you. If the host is not responsive before you book, in my experience they aren't going to be after you book it either.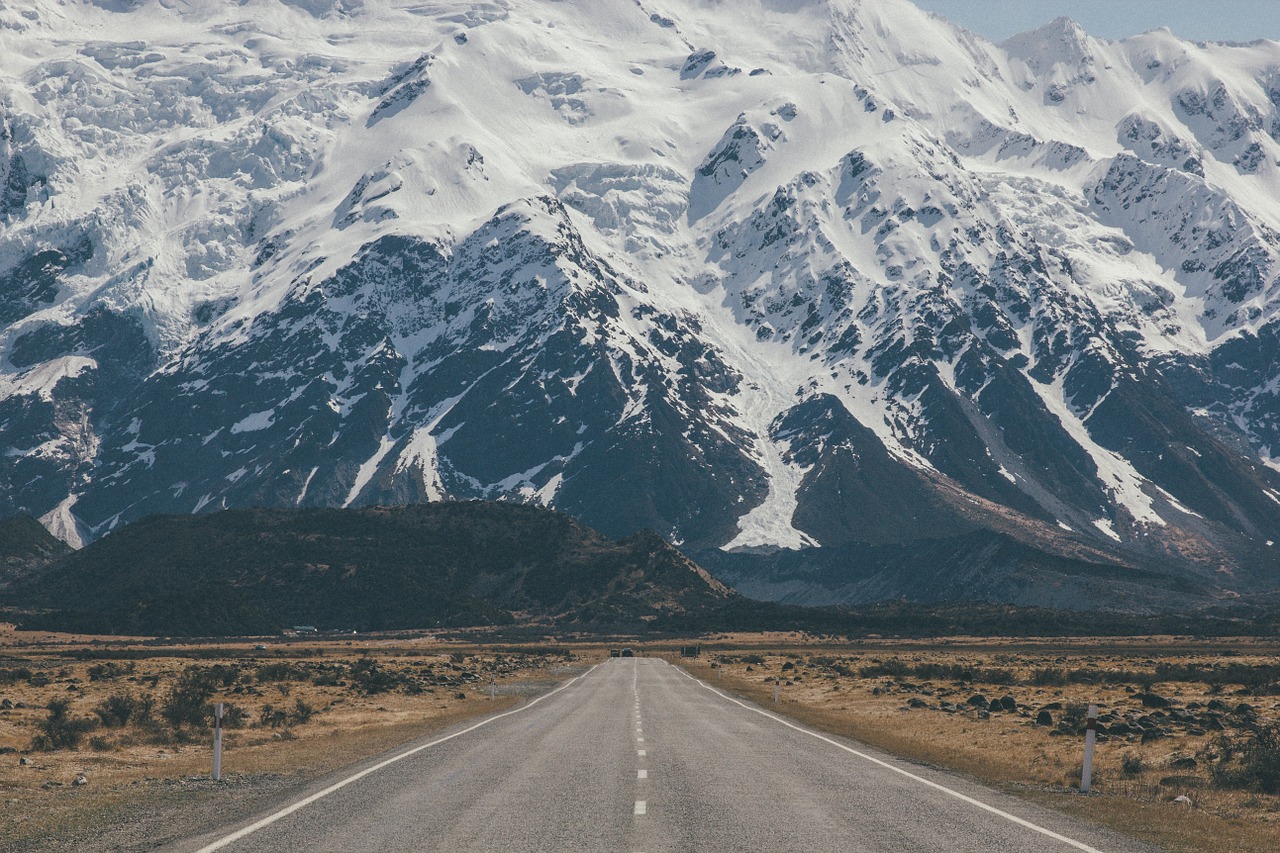 I first learned about Airbnb while traveling in South Africa through a woman we were couch surfing with. My husband and I had just bought a new house which has a separate entrance studio apartment attached that we didn't know what to do with. We live in a small tourist town in the Rocky Mountains on a private wooded lot. I needed to earn money to fund my own travels, so I decided to try listing on Airbnb. This was in 2011. I was the only Airbnb rental in my town.
Visitors trickled in, then gradually more and more until I was making travel money and even mortgage payments on the house. Plus I met some interesting travelers as my guests. Suddenly in late 2014 into 2015, my town exploded with Airbnb rentals, as they are now nationally advertised on TV, and the company is falling over itself to make every household in the world an Airbnb rental.
My business income was cut in half with the flood of new rentals in my small town. It's difficult for me to be gracious about it after working diligently to make a business for myself as a 5-star host, and within the span of one year have those efforts demolished. But I can't begrudge people becoming hosts because obviously I did it myself, and once upon a time, I encouraged others to host before I realized how out of hand it would get. I'm sure our town's two hotels are now struggling in the glut, too. I still feel it's good karma to support Airbnb hosts when I travel, and so I do when it's convenient.
The most succinct advice I can give new guests from the perspective of a host is just to center your expectations around the fact you are often staying in a private residence, that your host did not build and staff a hotel just for you, they actually live there. The vast majority of my guests are lovely, kind, gracious and respectful, but you get the occasional person who just doesn't have a clue!
As an Airbnb host who also lives in the housing offered for rent, I think travelers who want to have a hosted experience are the often the best kind of travelers, independent and a bit adventurous. My decision to become an Airbnb host a couple of years ago was influenced by my love of travel. I thought it would be fun to host and meet other travelers when I was unable to travel myself. I truly enjoy showing people my city and the places that they might not discover on their own. I also thought it was a great way to earn some good travel karma.
Here are a few tips for making the most of your stay when you are sharing common areas with your host, or even if you're not.
1. Be communicative! This helps me help you have a positive experience. Things to include when we chat: allergies, general outline of your plans, arrival time and schedule while you are staying with me are much appreciated.
2. Please have a photo ID on your profile. Please have your profile as complete as possible, and have your offline ID verified – this is for both of our safety.
3. If you have a question that you can't find answered on my profile and listing, please ask.
4. Hosts love tidy guests. You don't need to make your bed every day but do keep the common areas tidy: hang up your towel, wash your dishes and put them up to dry or in the dishwasher.
I've hosted guests for 2 days, to 2 months. Some chose Airbnb because they are looking for a less expensive alternative to hotels or because they are tired of staying in hotels. My first guest could have stayed anywhere he wanted, but he wanted to connect with another human being, not hang out alone in a hotel room. Whatever your reasons for choosing Airbnb, keep an open mind, be respectful, and have fun!
On my trip to Western Australia, I spent 5 days in Perth with an American lady who has been living in Australia for over 40 years. From morning to evening I was literally spoilt as if I were a member of the family. A long-term friend visiting from overseas received the best attention ever! From home made bread and muffins, freshly brewed Mocca coffee, to colorful roses to a casual dinner together, these were just a few of the treats. Not only we had a fantastic time together talking to each other, sharing our life experiences, we also attended a local art exhibition and a party together. In a few days, I was able to enjoy my stay as s true local, I used my host's bike and snorkeling gear to explore the area and got to know her friends. Also all this positive energy created lots connections with new people and more locals. What could I want more as a solo traveller? To me staying with Airbnb means meeting kind and generous strangers who are happy to share not only their knowledge of the place and their welcoming home, but also adding extra bits, like showing one or two secret places and maybe their social connections too! It's all about building a bridge with the local community, that finally makes me feel at home." 🙂
When three of my girlfriends and I decided to travel to Istanbul in 2015, we considered staying in a hotel. After checking room rates, I began looking into Airbnb. We had some "musts haves." The list included air conditioning, multiple bathrooms and enough beds for everyone. Of all the non-negotiables, air conditioning ranked highest and was the most difficult to find. A/C really is an American thing.
After some research, I found a place fitting our requirements. In the pictures, it looked cute and newly rehabbed with Ikea-like furnishings. The price was right. We paid under $50 per person, each.
When the limo pulled up in front of the flat, I got worried. The neighborhood appeared rundown. This is something you can't know until you arrive. When looking, we knew we wanted a place near Istiklal Street. This place was just a short walk.
When the cobwebs cleared, and I acclimated my impressions changed. It was a family neighborhood with a small park. There were many buildings being torn down; some were being remodeled into upscale apartments. This was not a bad neighborhood, but instead, it was an up and coming area.
However, my first impressions could have been right. When using Airbnb or any rental service, it is wise to ask about the area.
Instead of paying exorbitantly for a hotel room in Havana, Cuba, we decided to go with an Airbnb entire apartment rental. It was only our second time using AirBNB, and we weren't sure what to expect using it in another country, but it turned out to be the best decision we could have made. It wasn't as inexpensive as a Casa Particular (a private household renting a room in their house), but it was a beautiful apartment with a large balcony and a stellar view. The host was really gracious and offered us planning assistance before our trip.
The only issue we had was that the owner and housekeeper came to the house very early (7 am) and entered the apartment, which we felt encroached upon our privacy a bit. It's a good idea to be very clear what to expect and whether the owner will be accessing the apartment during your stay. In every other aspect, it was a great choice and a very good experience.
I have used Airbnb in 4 different continents and have had good and bad experiences. I have learned from my mistakes, here are a few tips for a successful booking with Airbnb. Ask questions, lots of questions. Verify your listing has everything that is important to you. We made the mistake of booking a studio apartment in Thailand, the listing said 1 bedroom but later I realized many countries consider studio apartments 1 bedroom. This could have all been resolved if I would have asked more questions, and verified the number of rooms not just bedrooms. If you have an issue with a booking call Airbnb, they will make the situation right!
I stayed at around 20 Airbnb properties and usually had a great experience. The few tiny negative moments are not even worth mentioning, like when our host was late.. not so bad in retrospective 🙂
But when it comes to the kindness of the hosts, I often experienced hosts taking the extra mile. Our host lady in Volosko, Croatia, surprised me with a piece of a delicious home-made plum pie when she saw me spending a beautiful day sitting on the porch and working. We go there now almost every year, and I always bring something little from my home country, as a gift. And then I receive a little homemade gift from her.. so we're just giving little gifts to each other like old friends.
In an apartment in Paris, freshly cut flowers were waiting for us upon arrival. I felt so cared for! And then, I happened to break a wine glass in this particular apartment. The host was very easygoing about it and we sorted it out without any problem. We can even stay in France for the next example – in Nice; we forgot a plastic box (a rather unimportant one), and the host kept it for us till our second visit! Oh yes, that studio was incredible, and we fell in love..!
Most recently, only last October, our host in Bangkok took us in his car to an incredible night market where only the locals go and hung out with us till after dinner, even though he had to go to work the next day! We really appreciated it, as he was fun to spend time with.
So, if you're ever hesitating when it comes to Airbnb apartments, I have one piece of advice for you – DON'T! Of course only after checking all the reviews and making sure everything seems fine 🙂
Airbnb
When we went to Amsterdam, and we wanted the quintessential experience of staying on a houseboat on the Prinsengracht canal. With 165 canals and 1,281 bridges, it stands to reason that people should stay on or next to a canal. Amsterdam has 2500 houseboats most privately owned. We went with Airbnb because they had the choices to make this a reality. There were so many to choose from, but we chose one because it was perfectly located in the Joordan, had a poster of The Who, and the host was easy to communicate with. It sometimes comes down to a poster to make the call.
We booked an apartment in the 2nd arrondissement of Paris, as it was very close to the Metro. It was nothing fancy but met all of our needs. It was right near the fabulous Rue Montorgueil where there is a lot going on. We got it though Airbnb and the host had left a guide with information to everything. He even added different sites where you could get discounts at very popular restaurants if you booked online.He included chemists, doctors, Laundromats; which Metro lines took you to where. He even left us a Sim card and told us to use the landline phone to ring anywhere, even overseas. We didn't but how very kind of him to offer all of this. The apartment had a bedroom come lounge room, kitchen, bathroom and a balcony, excellent Wi-Fi and was very cheap. We had been expecting something where you could not swing a cat, so we were very happy. We had communicated with him a lot before hand and that helped.
We did stay at a wonderful apartment in Valencia, which we booked through another company, but it is also listed on Airbnb. We got to know the host well. He gave us some interesting perspectives from a hosts viewpoint. He was often worried about who had booked his apartment. Once he was contacted by a couple, and the communication went well. What turned up were 12 people, not the couple that he had spoken to. Another time, someone rented it and then sub-rented it to someone else at double the price.
The bottom line with Airbnb is it is here to stay, and it offers alternatives that we travellers want. The old saying stays true however, Caveat emptor – Let the Buyer Beware.