Many people ask Is Paris Worth all of the Hype? I did not hold out hopes that I would find Paris as fabulous or as wonderful as nearly everyone that I know and everything that I have read have stated. I was sure that I would find that it fell short.
Editor note: updated April 2018 as we have been back many times
What did I make of Paris, this City of Light, this City of Love?
Let's analyze this.
I had not been to Paris before although Gordon had, so everything was new for me. I wanted to see and do everything that I had heard about forever especially having studied French and French culture many years ago at school.
This viewpoint looks at Paris and not the rest of France as time and again we were told that while Paris is part of France, Paris is actually Paris and different from the rest of France. Again, like Strasbourg that is Alsatian and not French, I see that this city state notion is happening again. We saw it in Ghent, in Amsterdam and in fact nearly all over Europe.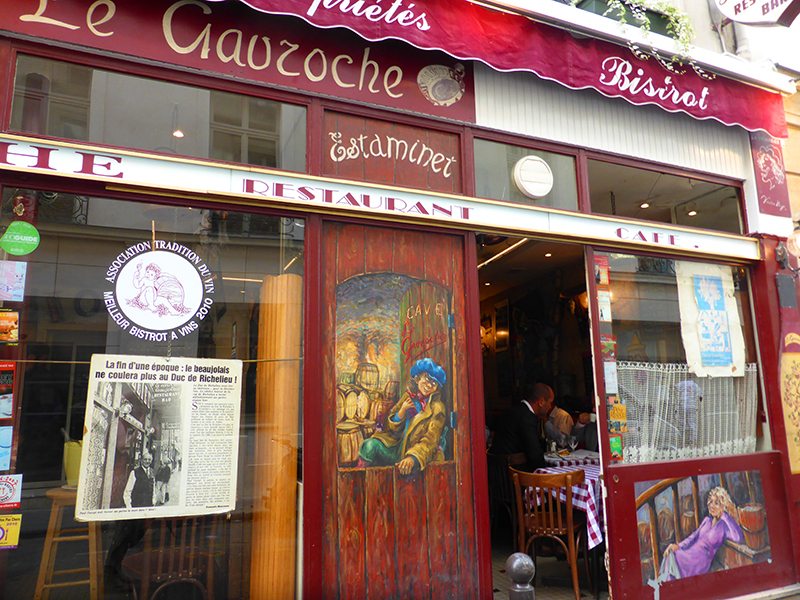 Mona Lisa
Despite me stating that you do not need to see everything in a city, which I still maintain, in an article OMG – you didn't see the Mona Lisa, what were you thinking? , one of the 1st things that we did after booking into our Paris apartment in the 2nd arrondissement, was to go for a walk.
We were not far from the Louvre, we had a museum pass, the line was short – actually we didn't have to queue with the pass, and so we went in. Yes, I headed straight for the Mona Lisa – it seemed ironic and humorous to show how hypocritical I could be.
I was expecting, as I had been told, a very small and relatively insignificant painting. No – I was wrong. Mona Lisa is actually worth the hype. This is a beautiful painting and I was quite in awe of this.
And then – she photo bombed me! So, Mona is worth all of the hype.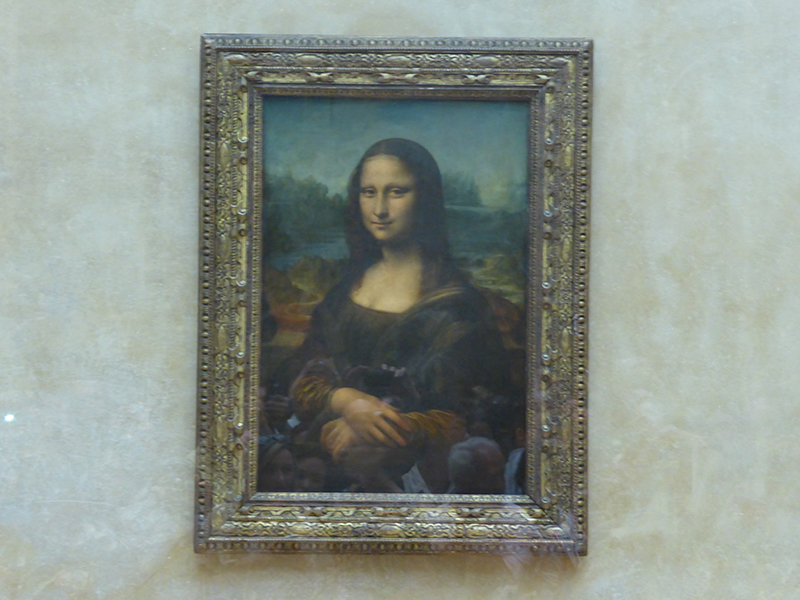 Louvre and The Musee d'Orsay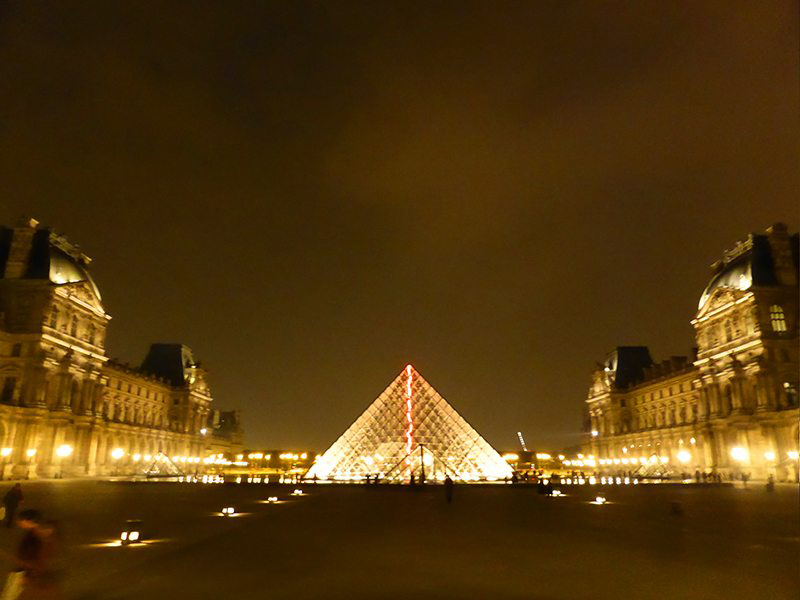 While Mona is in the Louvre, I have put her in a separate section. We wandered and wandered around the Musee du Louvre, as Gordon was intent on seeing the Mesopotamian section. After a few hours I had had enough so left to wait outside. But I got lost. Lost in the Louvre. The bloody building is so big I was starting to freak out. There are so many sculptures and so many sections, and so many SORTIE signs which mean exit, yet it was a maze.
Is the Louvre worth the hype? Sorry people, with the exception of a few iconic pieces – for me = no. The Musee d'Orsay on the other hand is definitely worth the hype.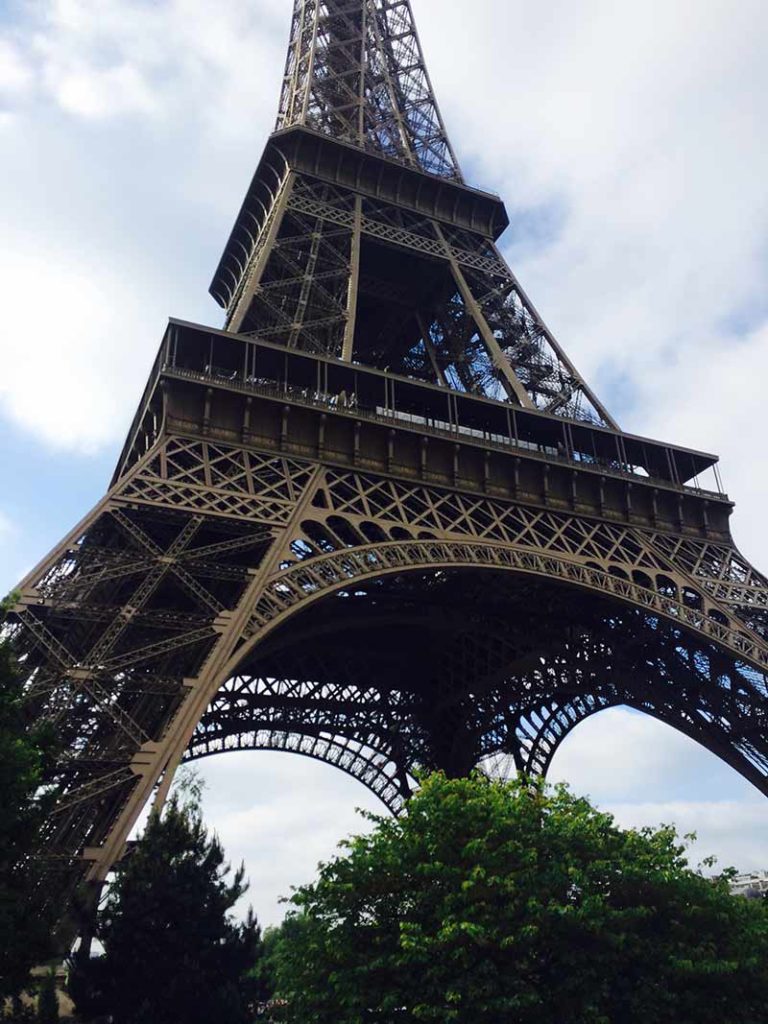 Now the Eiffel Tower is a structure that everyone knows. It is one of the most recognizable structures in the world – yet to see it in person is 100% better than any tea towel or any postcard. The City of Love also proved true when Gordon took me on a mystery trip one night to Trocadero, where we saw the Eiffel Tower glittering away as the sun set and the fountains put on a show. Worth the hype? Is Paris a city worth visiting? Yes, yes and yes.
Transport – The Paris Metro
First of all you may want to know How to get from Charles de Gaulle Airport to Paris City Centre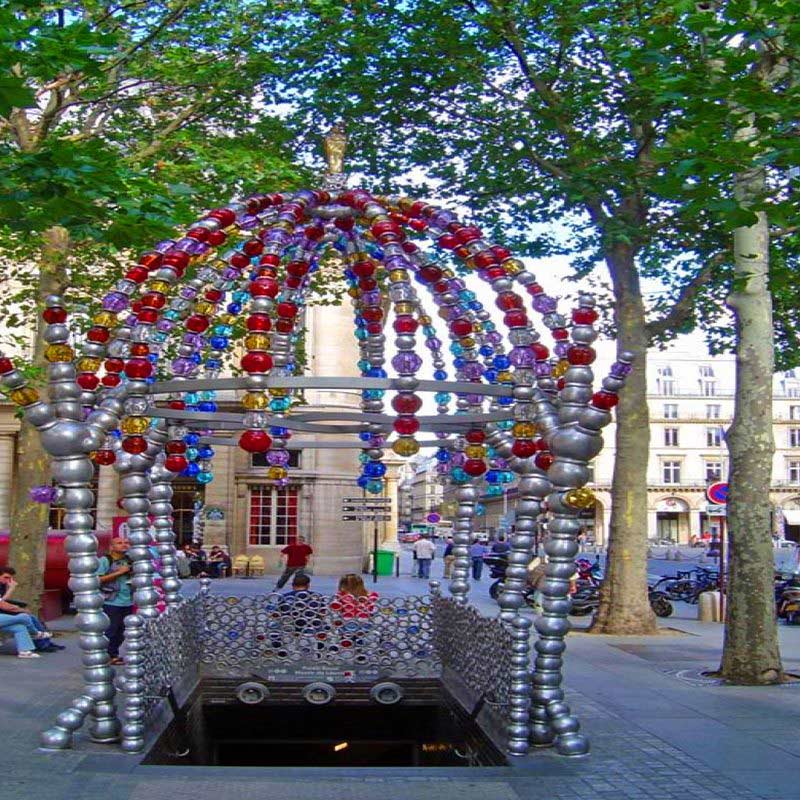 The Paris Metro is efficient and fantastic. It is an OMG moment every time you walk out of a station and there is something so iconically Parisian that it takes your breath away. The train stations are art pieces in themselves. You could easily spend many days exploring all of these. They really are tourist destinations in themselves.
Food in Paris
We ate a lot in the 2nd arrondissement which is very local and where we tend to stay. I cook and pride myself on knowing food from all over the world. However, I sometimes had no idea what I was eating. This never really bothers me, as I am a relatively adventurous eater. But … one day I ordered Boudin Noir Tatin because I couldn't be bothered thinking too much. Ok, it tasted nice but then I got my translator out and found out that it was blood pudding pie. I couldn't do it. I freely admit I am a hypocrite. In saying that though, I thoroughly enjoyed the patisserie offerings, the baguettes and cheese.
I did find that the Parisians do like to eat a lot of offal and I don't. Note I made the distinction about Paris because other parts might be different.   Is Parisian food overrated? Yes, for me I think it was. Now I realize that living in Australia we are totally spoiled with a very diverse selection of food. Much of what we do eat is very fresh and light and I found the food to be a little too heavy.
Howl me down now.
We do recommend the duck confit at L'Ecluse Restaurant and Wine Bar, Madeleine in Paris,  and Le Sabot Rouge Montmartre Paris, and also Cafe du Centre Paris all great for people watching too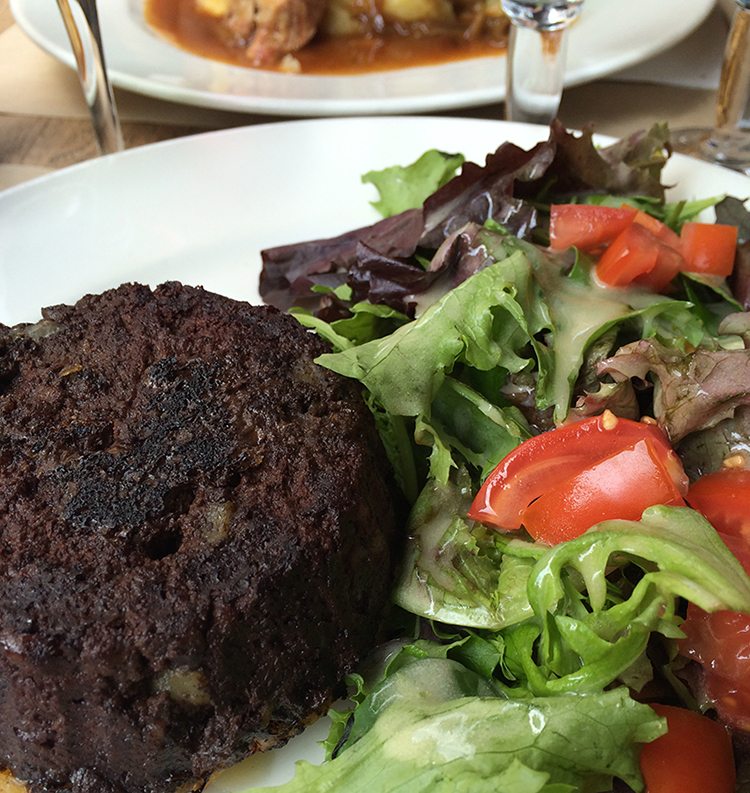 Lifestyle in Paris
The Parisians have an enviable lifestyle in my opinion. They believe in lingering over lunch, aperitifs, dinner and coffee. Breakfast doesn't count; it is a waste of time so some and not all, will have a quick shot of coffee and maybe a croissant.
Lunch is to be lingered over but not for too long, by Parisian standards, as they do seem to fit work somewhere in there. I have no real idea where.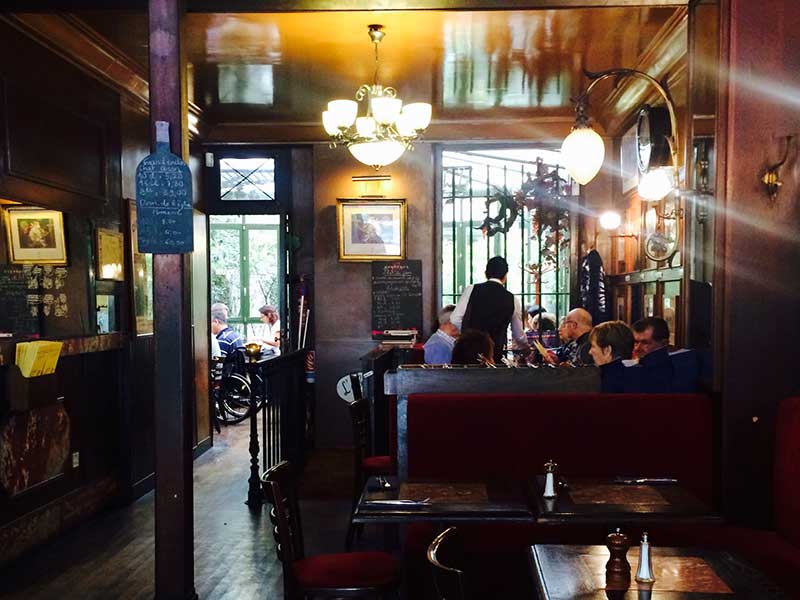 After work the Parisians don't tend to go straight home, instead gathering for an aperitif before heading out for a long dinner. The French government banned smoking indoors, so restaurants and cafes added more tables outside or people just gather in the doorways, socializing in a cloud of smoke. I remember asking one French man we met whether the French had a reputation for working hard.
His reply was that it was all about a life-work balance. I can only guess what that means.
Is the Parisian lifestyle worth the hype? I think so, but then hedonism comes naturally to me.
Accommodation in Paris
We tend to always stay in the 2nd arrondissement as it is very close to the Metro, and everything is central. One fabulous hotel is Hotel Westminster Paris. Paris is a city for romantics and I for one, am a romantic. Many people have a feeling of what Paris should look and feel like. The Breakfast at Tiffany's moment, and we had one of those moments, staying at Hotel Westminster Paris. And yes, Tiffany's is across the road from our stunning suite of rooms. We are staying at this elegant and charming hotel on the famed Rue de la Paix. Get the latest prices and reviews from Trip Advisor right here
In saying that Hotel Napoleon in the 8th arrondissement looks directly at the Arc de Triomphe from one set of windows, and the Eiffel Tower from others. It is also a love story.
A wealthy Russian businessman named Alexander Pavlovich Kliaguine met a young Parisian student at a Literary fair in Paris. They fell head over heels in love with with one another. They wed in the1920's and as a wedding gift, he gave her the Hotel Napoleon Paris in one of the cities most prestigious neighbourhoods, the 8th arrondissement. This was so that his sweetheart could entertain high society in a luxurious environment.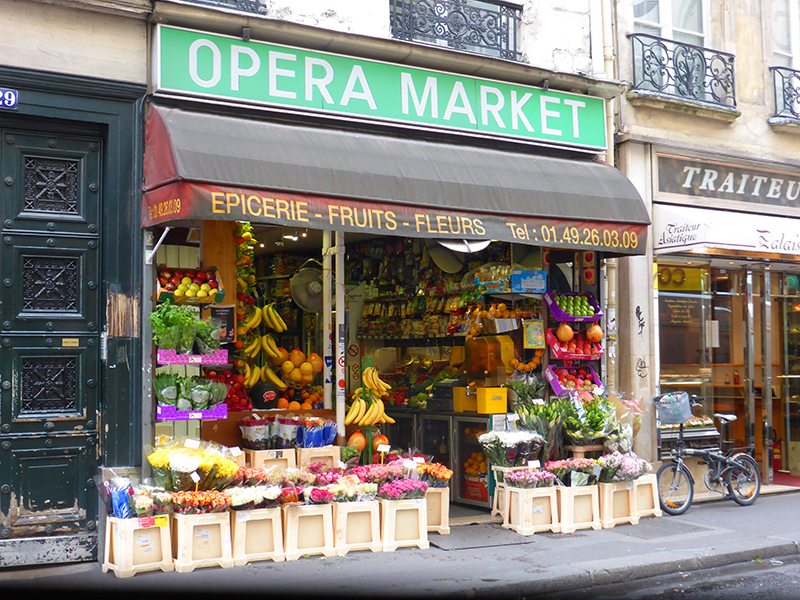 Tours
We did a lot of the walking tours with local Parisians, some free and some cost, and we found them to be lovely and very forthcoming on information about their lifestyles in Paris. Worth the hype of hanging with locals who know everything? Yes and yes.
Fashion
I will admit I was a little worried. I tend to dress in black a lot and have a few scarves, so really I did blend in well.
The exception was the 8th Arrondissement, where I felt like a country cousin as the women and men are so tres chic.
It was worth going however to see how effortless style can be. It seems to be all in the cut and the fabric. Another thing that I did notice was on one of the coolish days that we did have (we were lucky), that the trench coat came out. Beige for goodness sake, so my black trench coat would have been out of place.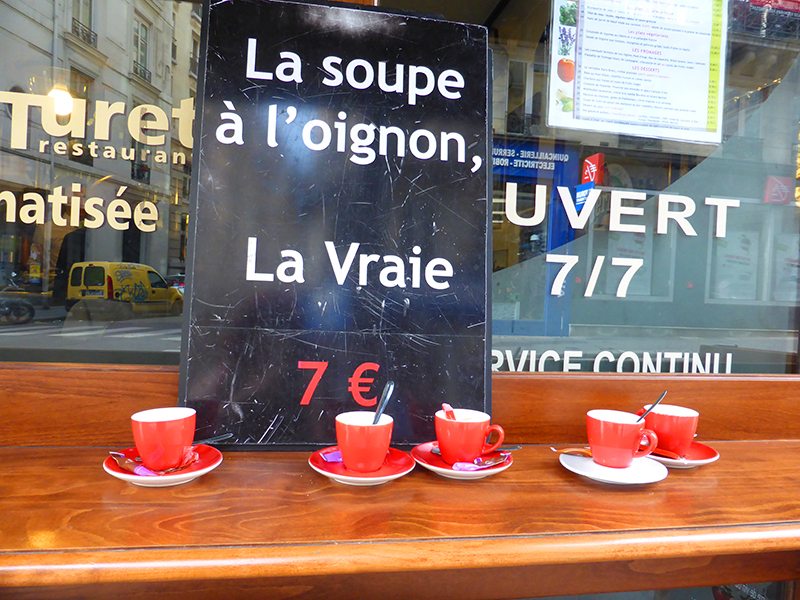 Language
Interesting. Most people spoke French and many seemed not to understand English, particularly where we stayed. People have said that they do, but choose not to use it. I don't know. I fully intended to learn a lot more French but .. our lovely local guides tell us that the French that we learn is rarely used, except in business. The French that the locals speak is actually full of internal dialects and different ways of expressing things that appears not to be able to be learnt. I did ask how we would ever be able to communicate if this was the case, and the suggestion was to watch contemporary French TV and movies, and to listen to a lot of music. Interesting.
The people
You might like to read the14 Do's and Don'ts in Paris
Yes, we have all heard that they are arrogant. We have heard that they do not like 'visitors' who do not try to speak French. We tried, pretty poorly, but we had a go. The locals that we met were fantastic.
The Parisians are fiercely proud of their city and totally believe that they are the epicenter of the universe.
They love their arts, music, literature, food and lifestyle. They are self-assured because they know that they have the correct work-lifestyle balance. We can only judge by the interactions that we had. They were helpful, friendly, honest and welcoming. They should believe that their city is special, because it is.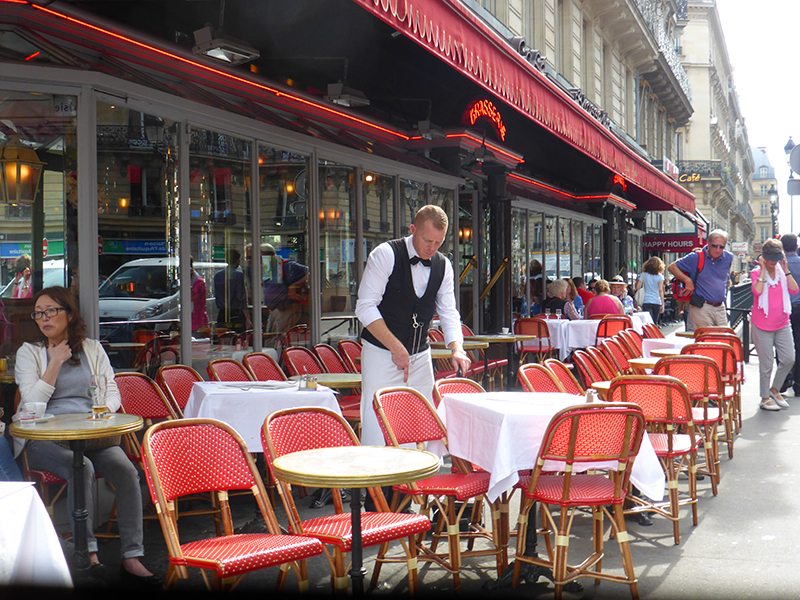 I fell for Paris totally- quirks and all. There were just so many OMG moments that I was like a child in a candy shop. The city lured me in big time. It is a return visit city definitely, which is our gauge for how much we have enjoyed the city. It now joins the ranks of Amsterdam, Strasbourg and Sydney as my favorite cities in the world. I think Paris suits my personality. I think Paris suits my tastes and interests.
Is Paris worth all of the hype? Abso-bloody-lutely.
DISCLOSURE Some of the links in articles may be affiliate links where we may receive a small commission at no additional cost to you. We only link to products and services we recommend.