Let me ask you something about a comedy cruise. Can YOU Survive a 3 day Comedy Cruise? Do you have it in you to accept the muscular spasms from laughter? Will you perhaps lose your virginity to cruising? Can you pay more for your bar tab than the cruise itself? Can you eat your weight in food in just 3 days? Can you challenge your adrenaline glands over the high seas? Can you meet, and like, new people? Have you got what it takes to OutLAUGH, OutPLAY, and OutPARTY on this cruise? Well, we did. Did we survive the tribal council of people who loved the 3 day Comedy Cruise? Well yes, we did. And, we are recommending that you join the Pacific Explorer four-night Big Laugh Comedy Festival from Sydney on June 20, 2018.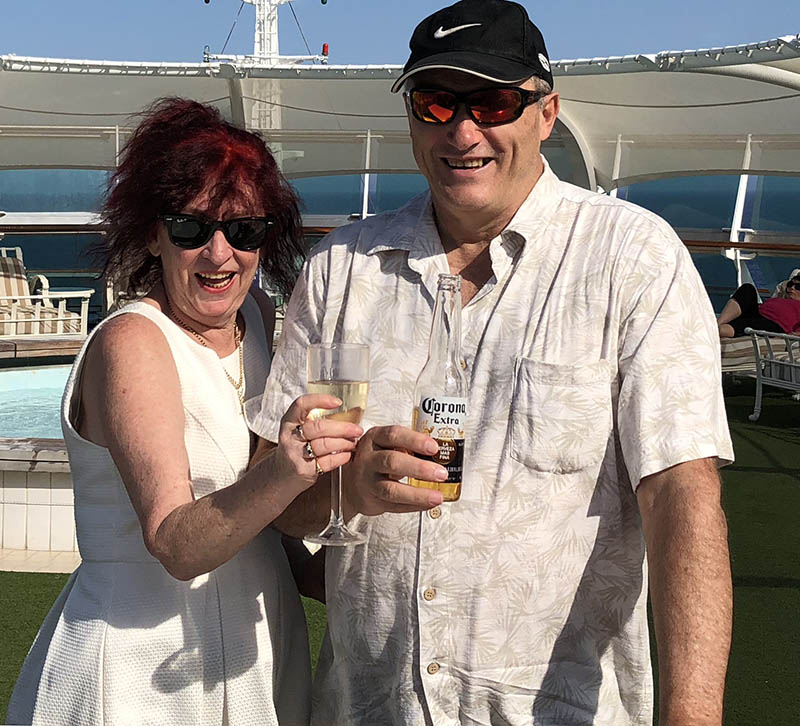 We were on the P&O Cruise ship, the Pacific Explorer ship, and yes, we survived the Comedy Cruise from Sydney. As their tagline says, the cruise was "LIKE NO PLACE ON EARTH." It was a trip to nowhere. The ship did do donuts (went around in circles) outside of Newcastle, north of Sydney, Australia. We were 16 nautical miles from land so that the casino's, and duty-free shops could legally open in international waters. The short cruises from Sydney are immensely popular.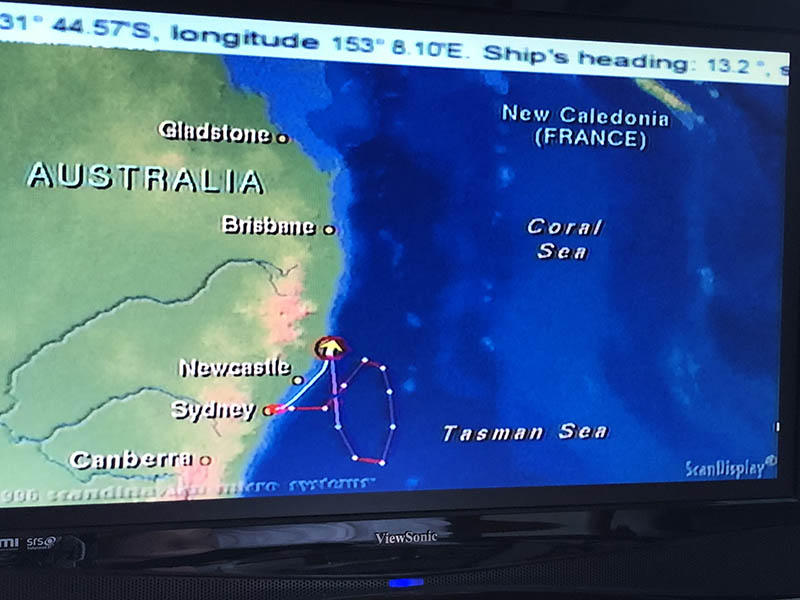 Ok, we are a little shattered at the time of writing, but that is with very good reason because we survived the 3 day cruise from Sydney.
The Comedian Challenge – The Game is afoot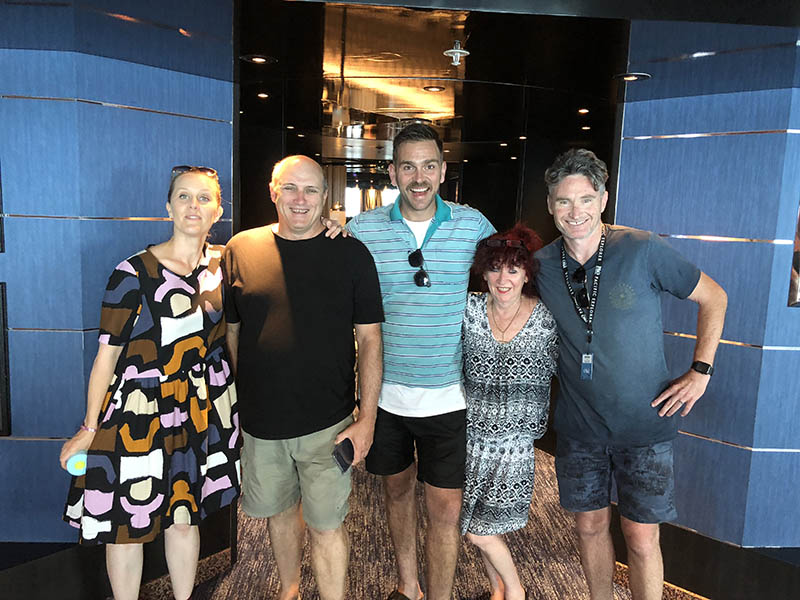 If you are Australian, or you desperately want to be, and you should, you will be more than familiar with some of our most iconic Australian comedians/comediennes (seriously, don't give me shit in this one). Hughesy, aka Dave Hughes, is smart, witty, introspective and the face of P&O's Comedy Cruises. Kat Davidson (meouw, and female), was smart, witty, and taught us a lot in the workshop about comedy. Comedians, bloggers, writers, artists, and people are all storytellers trying to engage and gauge their audiences. We had just been to the `, and this resonated with us a lot.
Please see the free plug to all our Irish posts. Ok, so Cobh, which is near Cork hate my guts, just read the comments, but WTF, the rest of Ireland LOVE us. You learn a lot on the 3 day Comedy Cruise.
We also were introduced to some new comedians. OK, we don't live in Melbourne so don't judge us, but Cam Knight, and Harley Breen, I have my eye on you both, and not in that freaky type of way. I think your comedic ability is impressive, and so did the audience.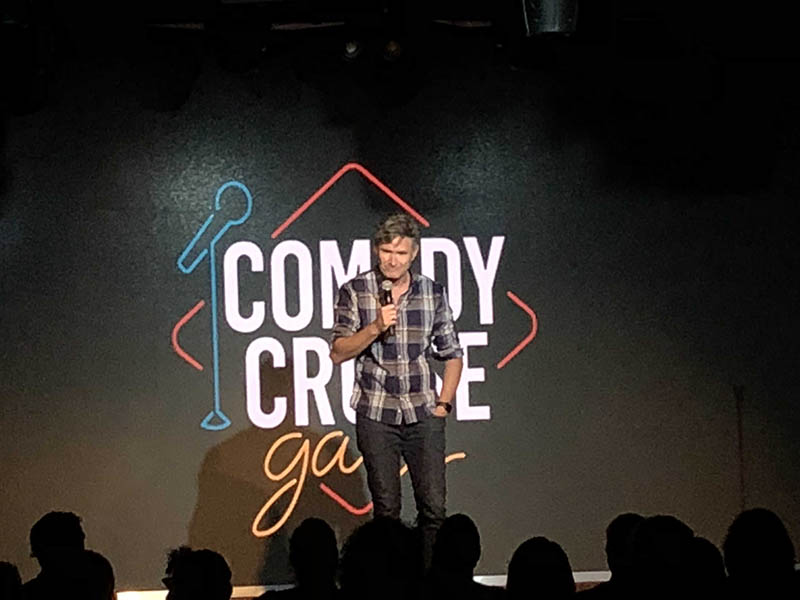 Seriously no-one disappointed us. I will never need a facelift after this 3 day Comedy Cruise. My face is still aching from laughing so much. Mick Meredith. I probably enjoyed your PG show more than your adults only show. That's the beauty of this P&O cruise, where they have shows that are suitable for all ages. To digress, we went to both Mick Meredith's PG and Adult's Only show. The PG was so good, as we watched him contain his adult humor with a bunch of little kids in the front row. Kudos you. I will show my age here, but my kids watched Playschool with John Hamblin who was the master of the double entendre, keeping we parents amused also.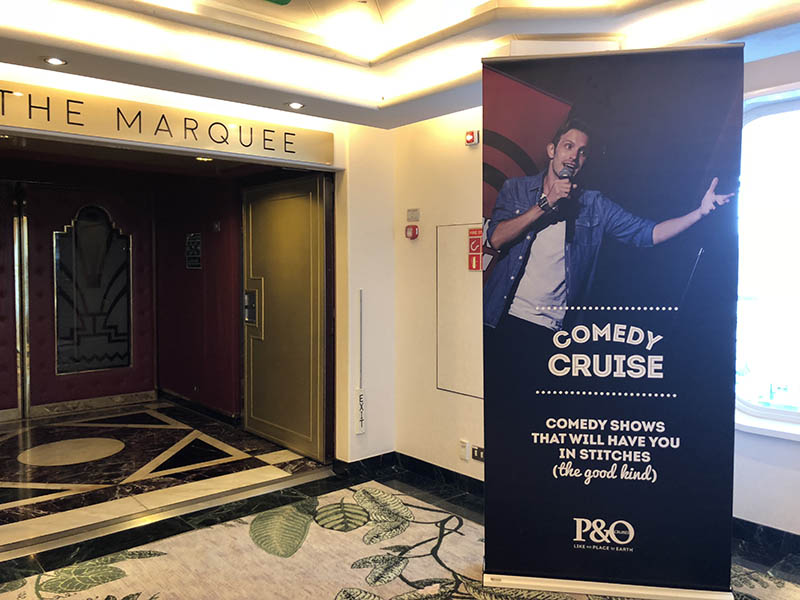 We survived The Comedian Challenge, on the 3 day Comedy Cruise, because I am sure, that we did OutLAUGH, OutPLAY, and OutPARTY. We saw 10 comedy shows in 3 days, 3 Shows, 6 lunches, and dinners, waterslides, lawn bowls, 2 themed parties, 1 Spa treatment and some drinking master classes.
The First Time Cruiser Virginity Challenge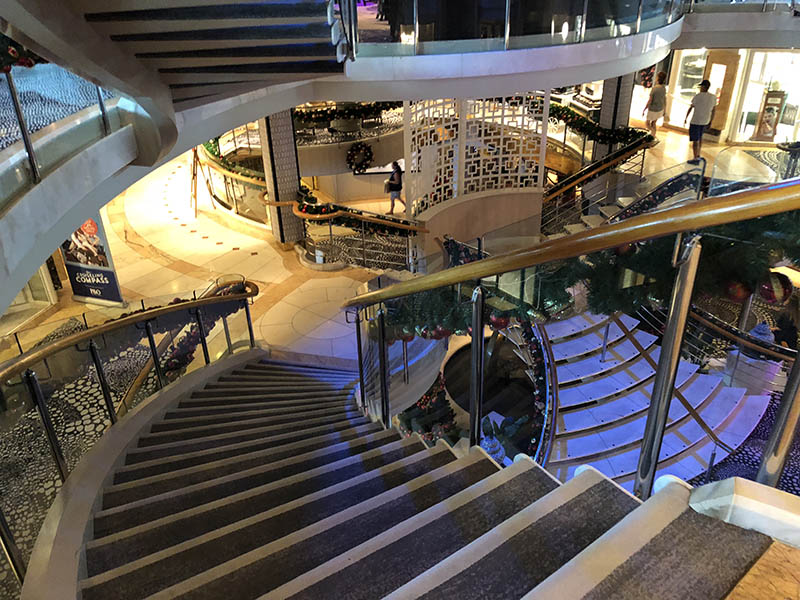 The Pacific Explorer ship looks and feels good. It is uniquely designed by Tillberg Design, in collaboration with P&O President Sture Myrmell, and uber talented in-house designer Petra Ryberg. The Pacific Explorer is aimed, and success, as being "a ship that offers something for everyone."
There were many cruise virgins who chose the 3 day comedy cruise to see if they liked cruising. We were these cruises virgins when we did our first cruise recently. Unlike these clever players who chose what is often called the 'office break cruise' or 'taster cruise' or 'sampler cruises from Sydney', we went on a 29-day cruise and then decided to stay on making it a 50-day cruise. I know, we really are survivors, and we loved it, which is why we jumped at the chance to do the 3 day P&O comedy cruise. To learn all about our epic cruise, click here to find out what we learned about cruising for first-timers.
The Eating Challenge on Pacific Explorer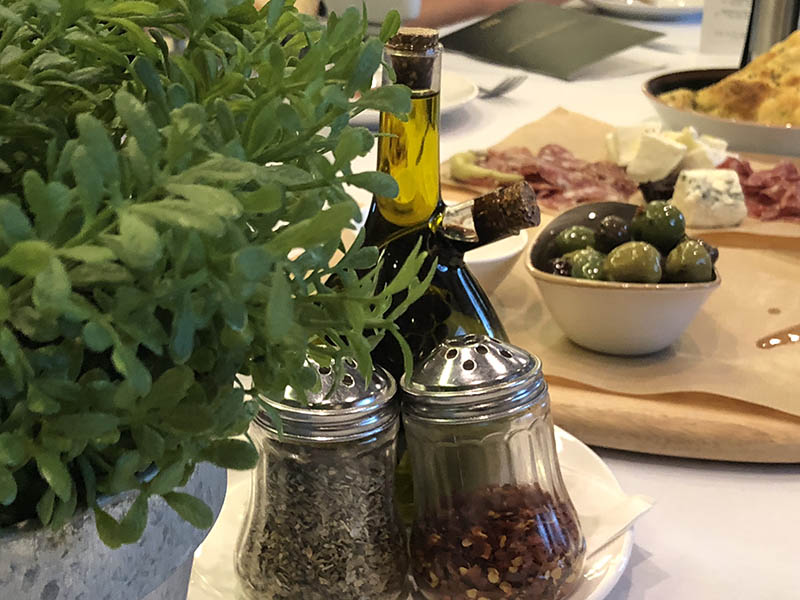 Are you up to eating pizza at renowned 400 Gradi, overseen by award-wining Melbourne pizza chef Johnny Di Francesco who won the Best Pizza in the World award in 2014? Can you take on a burger at Luke Mangan's, burger cafe …go for the barramundi burger with Asian slaw and aioli, you heard it here first.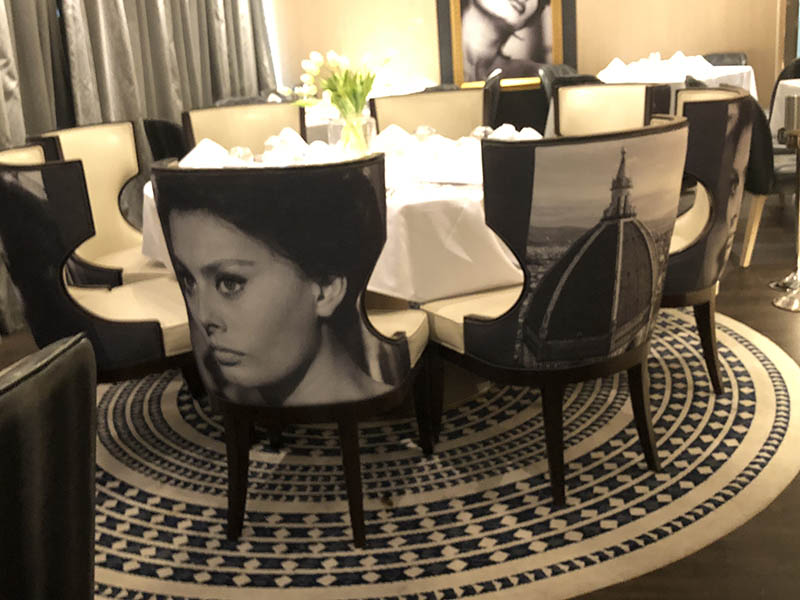 What about Italian at Angelo's Italian Restaurant, or perhaps the Asian Fusion menu at Dragon Lady will tempt you. The Waterfront has 40 à la carte menu items for breakfast, lunch, and dinner, and Shell & Bones is a Seafood & Steak Restaurant. For some pastries and coffee, try Kettle & Bun or Sugar Bar. To Survive a 3 day Comedy Cruise you need to know how to eat .. a lot. Don't worry, the lifts on Pacific Explorer are painful, so you will spend a lot of time walking up and down the stairs. We averaged 10kms a day, and we survived this eating challenge.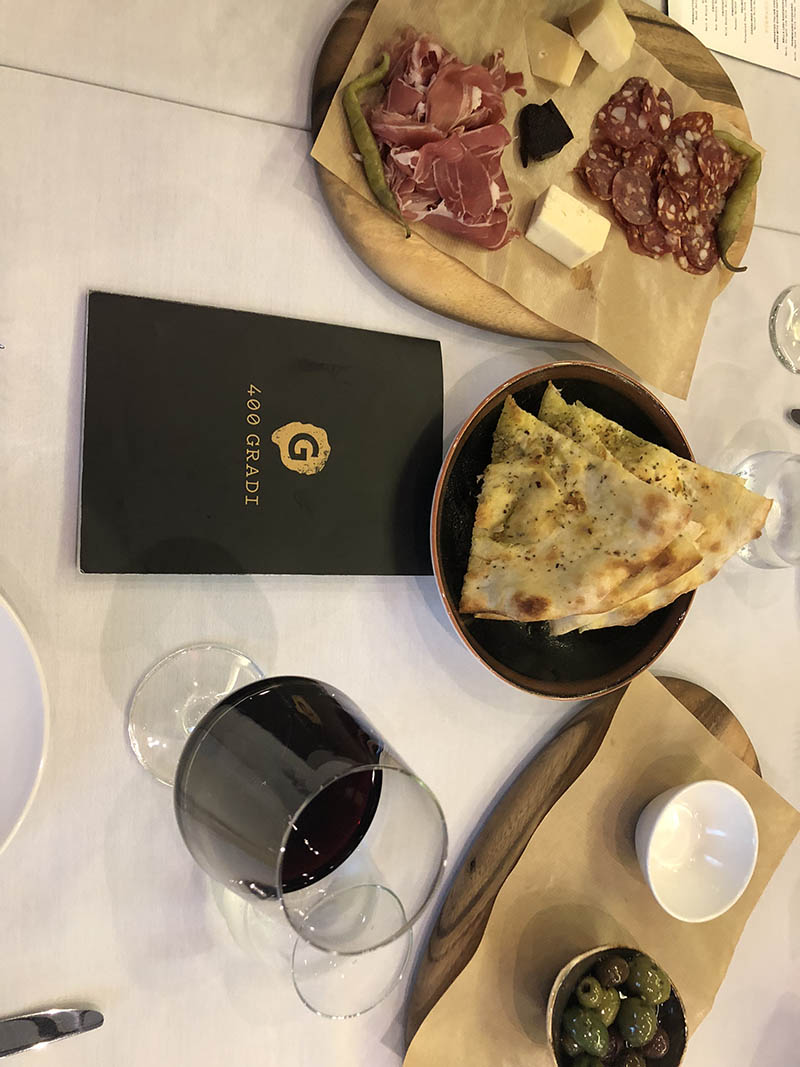 Can you survive the adrenaline challenges on the cruise to nowhere?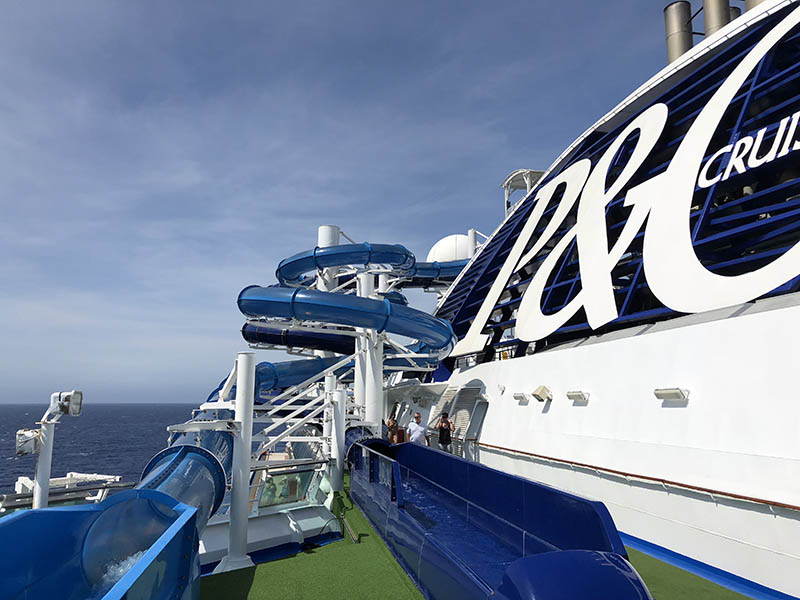 Are you ready and willing to walk the plank, over the high seas? Can you zipline across the ship? Are you ready to enjoy the four pools, with adjoining hot tubs? Perhaps you need to take on the water slides – Disco Diver has multi-colored lights and music, while the Super Slider is transparent. Can you take on laser tagging, bungy trampolining or complete a Segway course, or better still challenge and survive the mechanical bull. Perhaps, like me, lawn bowls and barefoot bowls and dance classes are more your thing, or you could enter or just play the ping pong tables or beer quoits. As we have warned, there is a lot to surviving a 3 day comedy cruise.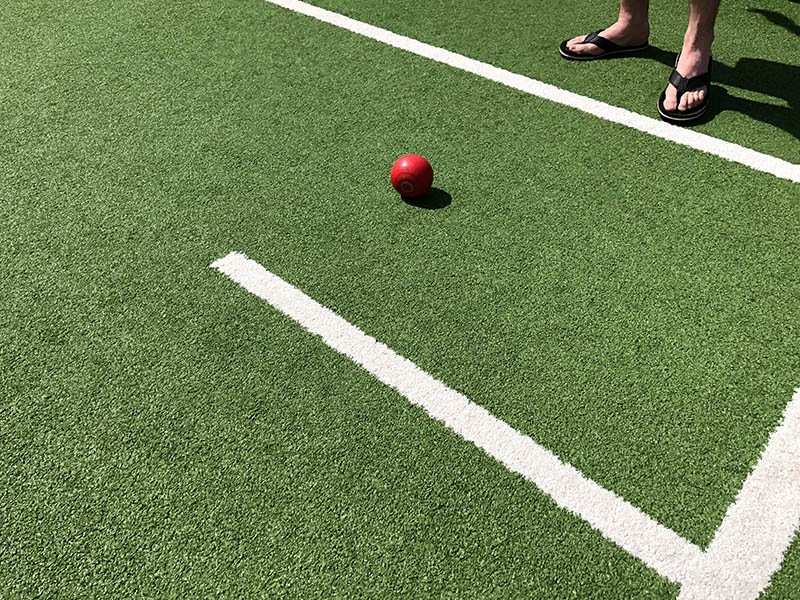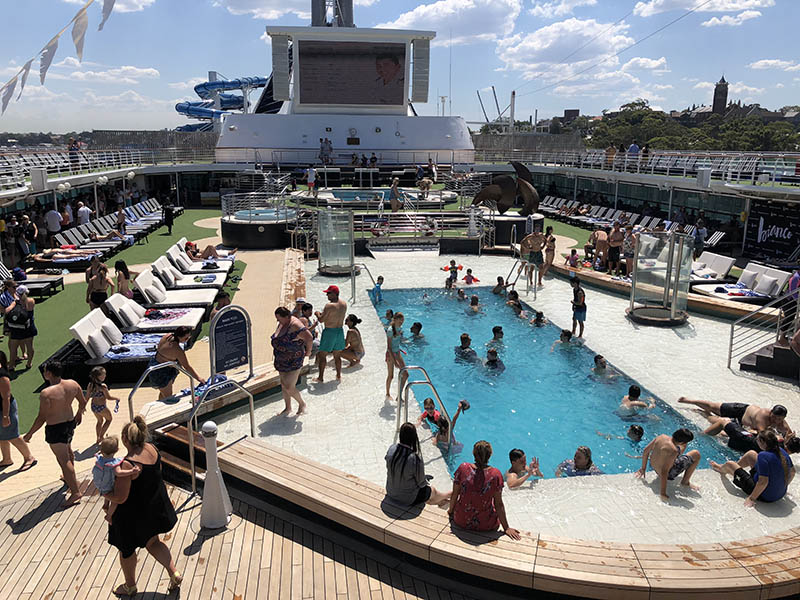 Can you survive 3 days of hedonism on a cruise ship?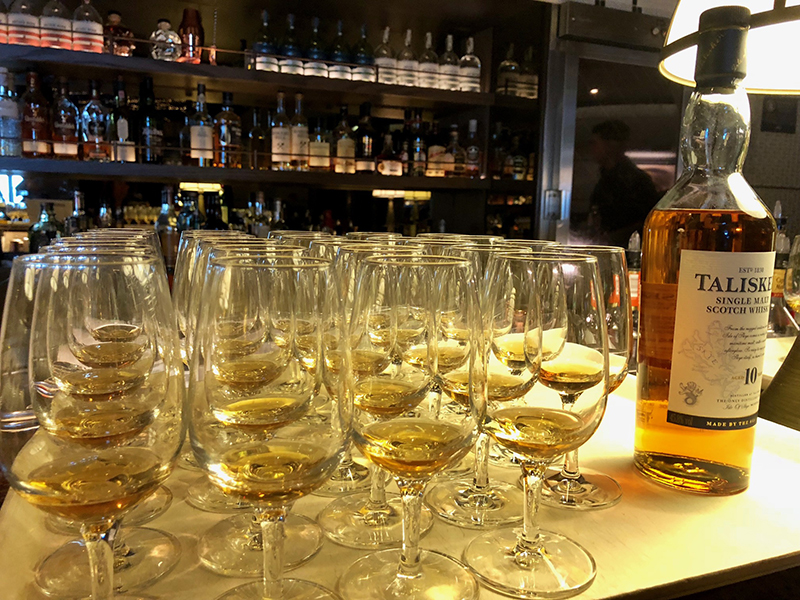 Alcohol is served everywhere on the ship except to kids, and they are strict on this as they take their RSA (responsible service of alcohol) very seriously. So if you – as an adult are not surviving this challenge, you will be eliminated from the game. There are a lot of bars on the Pacific Explorer. Despite me not even liking whiskey, I accompanied Gordon to the whiskey tasting course at The Bonded Store, a speakeasy type of bar, accessed via a secret door, with a knowledgeable barman where I learned a lot. It is also known for the up and coming sensation, gin which we first tried in Dingle in Ireland. Here at The Bonded Store, they know their gin, which is from Sydney's Archie Rose Distillery. You would be remiss not to try the Negroni which is served in a smoky mist.
The Blue Room is blue and a popular place to go late at night. To help keep the alcohol costs down their are many beverage packages to select, and this is not a bad idea to consider on your cruise. We consider that they are very reasonably priced.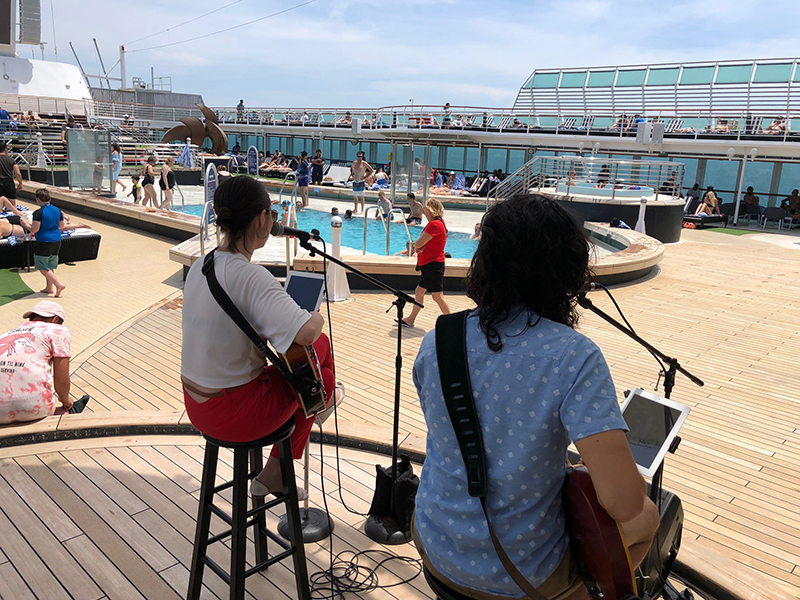 Can you survive with Kids on a cruise?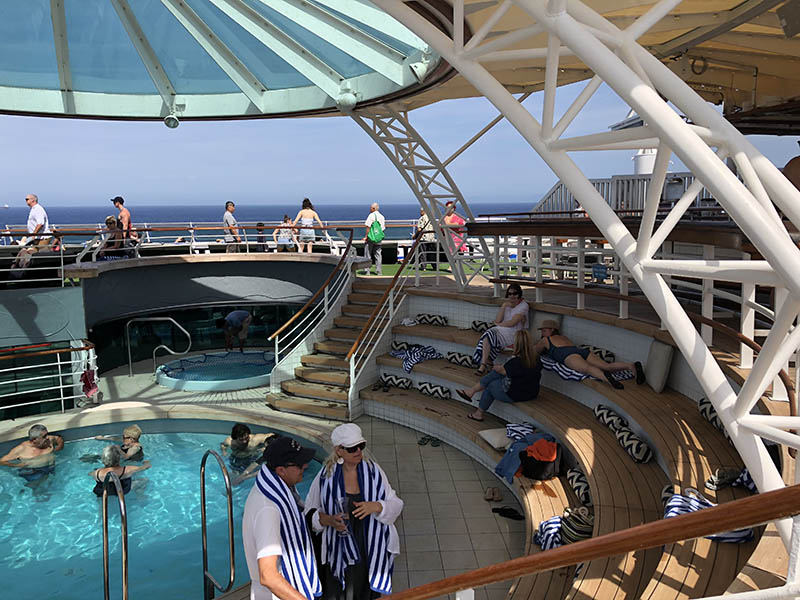 Your own, or other peoples children? We had not sailed with children before, so this was to be our challenge, except it wasn't. All passengers from children to adults co-existed beautifully, and the Kids Club on the P&O, were incredibly popular. Ask comedian Dave Hughes who was with his family, and his kids loved the Kids Clubs. They have clubs for younger children, pre-pubescent teens, and older teens. If you really want to get away from the kids, then there are adult only zones, like the Oasis Bar, with its own small pool and hot tub, and is the perfect place to watch the sunsets while enjoying a cocktail.
Can you survive the cabin challenge?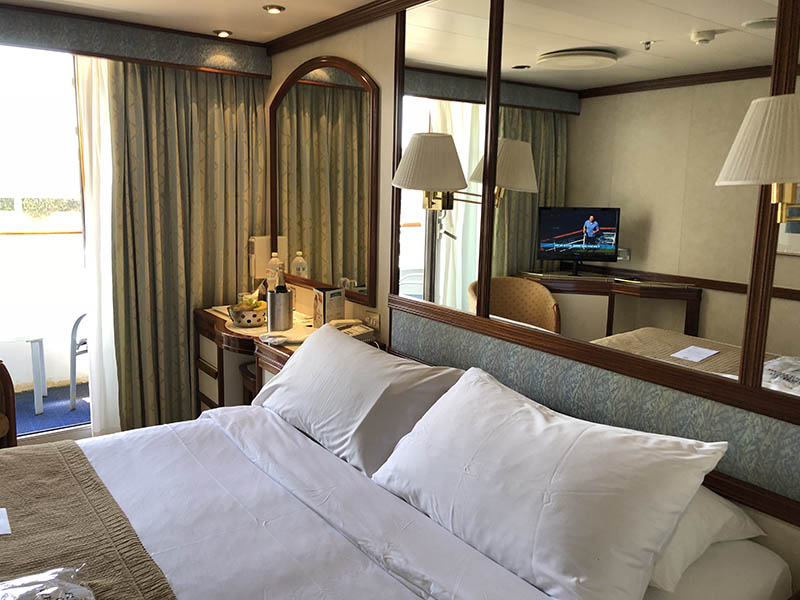 Look the cabins are quite adequate, meaning they are a little on the small side. However, considering this is an entry-level cruise, which means that the cruise is not expensive, and considering you only go to your cabin to sleep at night and shower, they work perfectly. Actually in hindsight, for Gordon and I, these were perfect.
The entertainment challenge on a comedy cruise?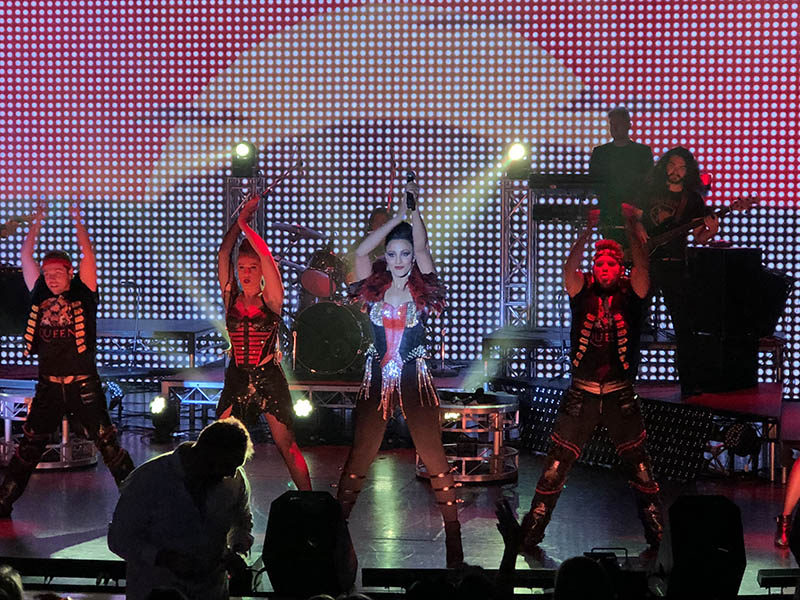 Not only are there comedy shows but there are other shows also, like the Rock Show and Let's Misbehave at The Marquee, the main theatre which seats 550 people, and was at capacity for every show. Part of your challenge on a 3 day comedy cruise is all about timing. Making sure you get between your activities in time. Black Circus is a theatre, themed as a supper club, where the adults-only Love Riot show was held. This is where burlesque meets circus meets Cirque de Soleil and has some nudity. The show starts at The Waterfront, and then the burlesque actors from the show come to get you, and there is a riotous parade to the Black Circus.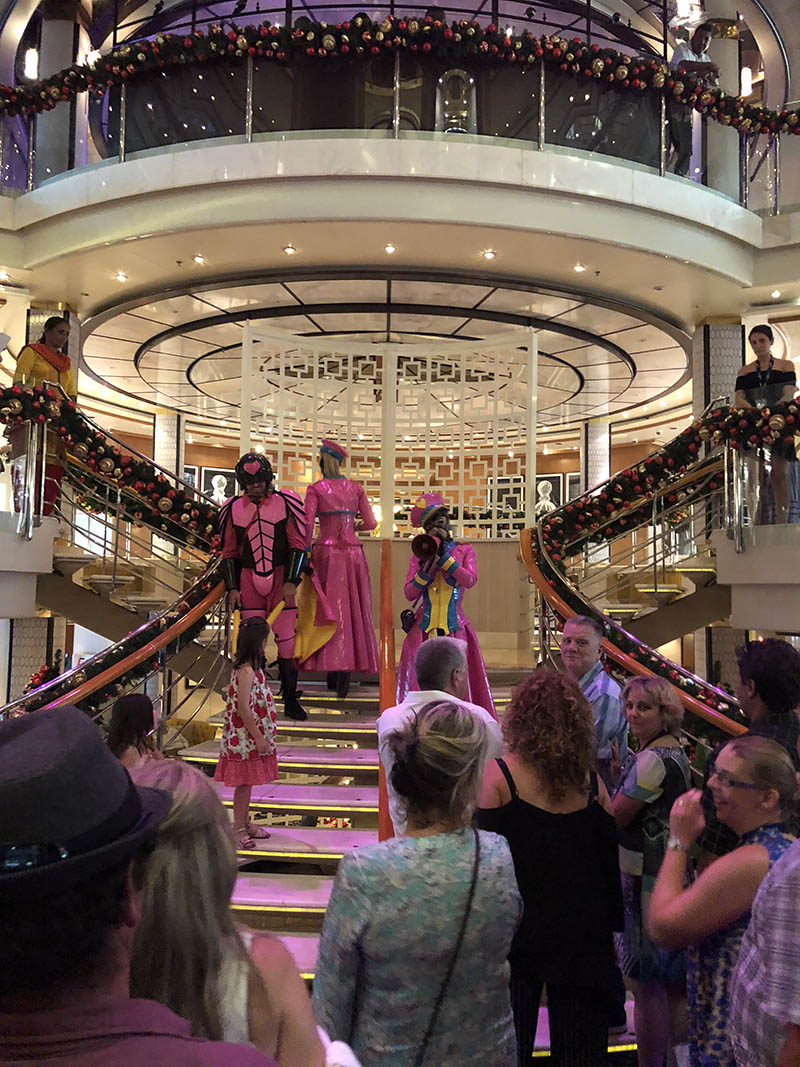 Can you dress to impress?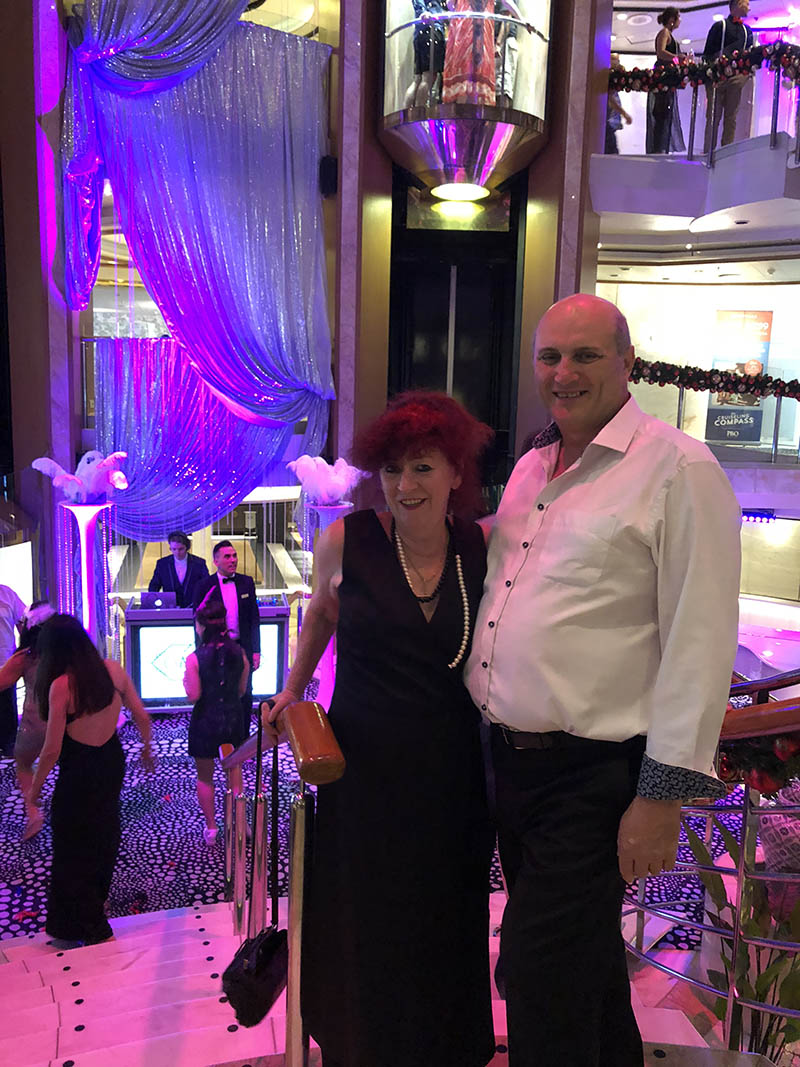 I told you that a 3-day cruise was full on, and these include the sail away party which is insane because it sails under the magnificent Sydney Harbour Bridge, literally with a few inches to spare. The Bianco Party is where you all wear white, and admire how insanely stunning Sydney Harbour really is. The second theme night was the Gatsby night, where we dressed in our 1920's gear to wander between the many shows on that night.
How are you all holding up on this Can YOU Survive a Comedy Cruise challenge? Can you Laugh, eat, drink, and be merry? Well then why not join the  Pacific Explorer four-night Big Laugh Comedy Festival from Sydney on June 20, 2018.  Fares start from $561.46* per person quad share.*subject to availability, conditions apply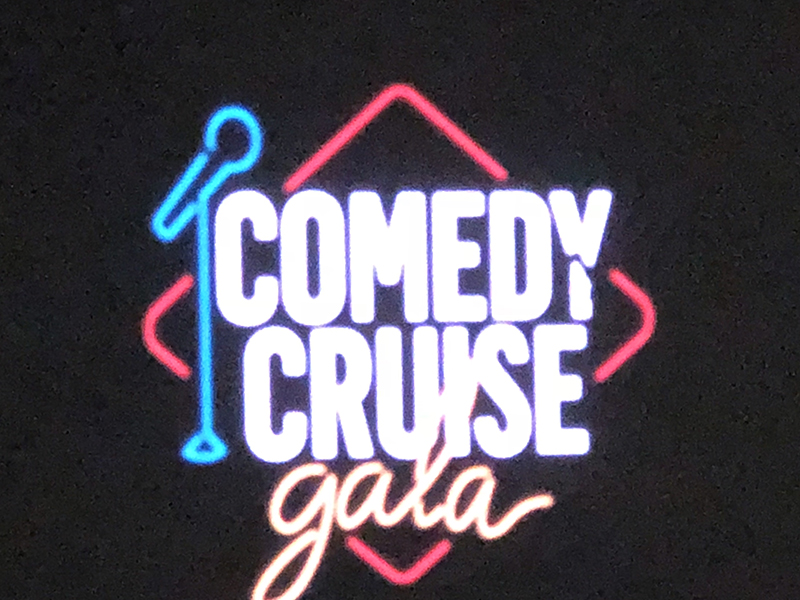 We were shattered at the end, in the very best way at the end of the comedy cruise. Yes, we survived and made it through tribal council. In fact, we were so good at it; we are already planning to go again on the Big Laugh Comedy Festival in 2018. Our family and friends will be coming with us, because we think they have what it takes to OutLAUGH, OutPLAY, and OutPARTY on the cruise to nowhere.
YOU could and should take on the challenge of a Comedy Cruise, but better still take on the Big Laugh Comedy Festival.
We were the guests of P&O, and we thank them for their hospitality, and to our wonderful PR Zoe, who made this one amazing Media FAM trip, and if you are not sure what that is, have a read about it at this link.