I am going to share with you why we were Fit and Fabulous at The Westin Kuala Lumpur. The Westin Kuala Lumpur is a 5-star hotel, which exudes luxury and is ideally located in Jalan Bukit Bintang, the heart of the Golden Triangle in Kuala Lumpur. With Petronas Twin Towers, Kuala Lumpur Tower and Pavilion KL shopping mall just minutes away, you could not ask for a better location.
This hotel is just a little different in the way that it can organize your staycation, and that is why we firmly believe that we were Fit and Fabulous at The Westin Kuala Lumpur.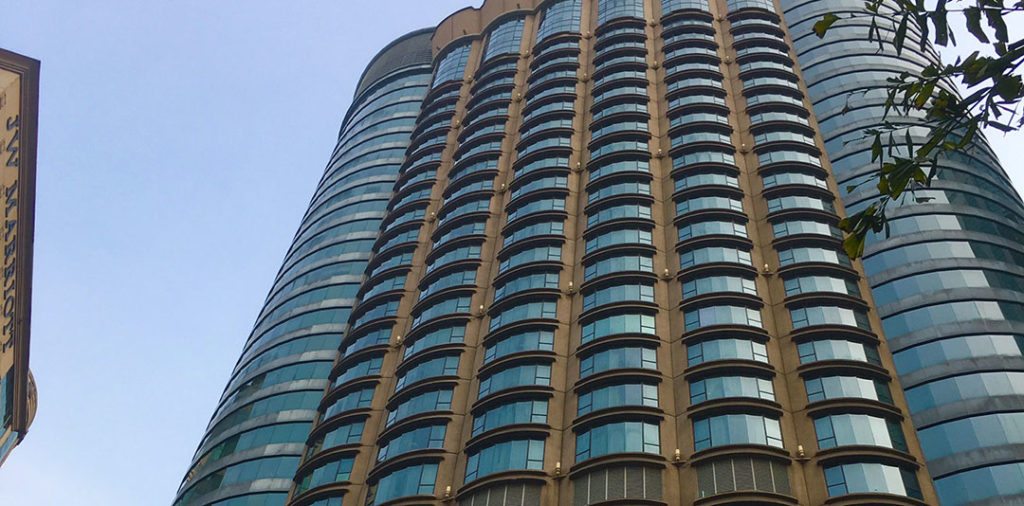 What did we do at The Westin Kuala Lumpur?
We spent two days at The Westin Kuala Lumpur, and pretty much followed the curated itinerary that they suggested for us …even though it did include a 5-mile run, and let's face it, while I walk, my running skills leave a lot to be desired, but more of that later.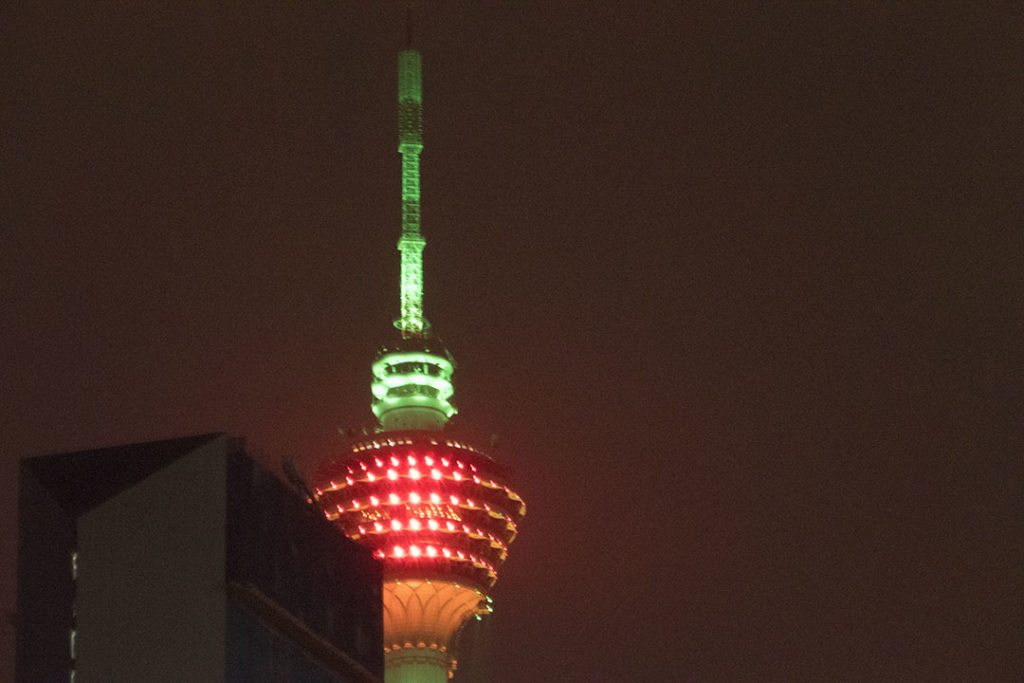 Why Let The Westin Kuala Lumpur organize your Staycation?
As an innovative leader in the hospitality industry, the Westin understands that the modern traveler wants to maintain their health while traveling, that they want to see and experience a place, and then they want to eat, drink and be merry after this. This is the balance that The Westin Kuala Lumpur achieved on our curated itinerary where we Eat Well, Sleep Well & Move, a signature of the entire Westin chain and not just in Kuala Lumpur.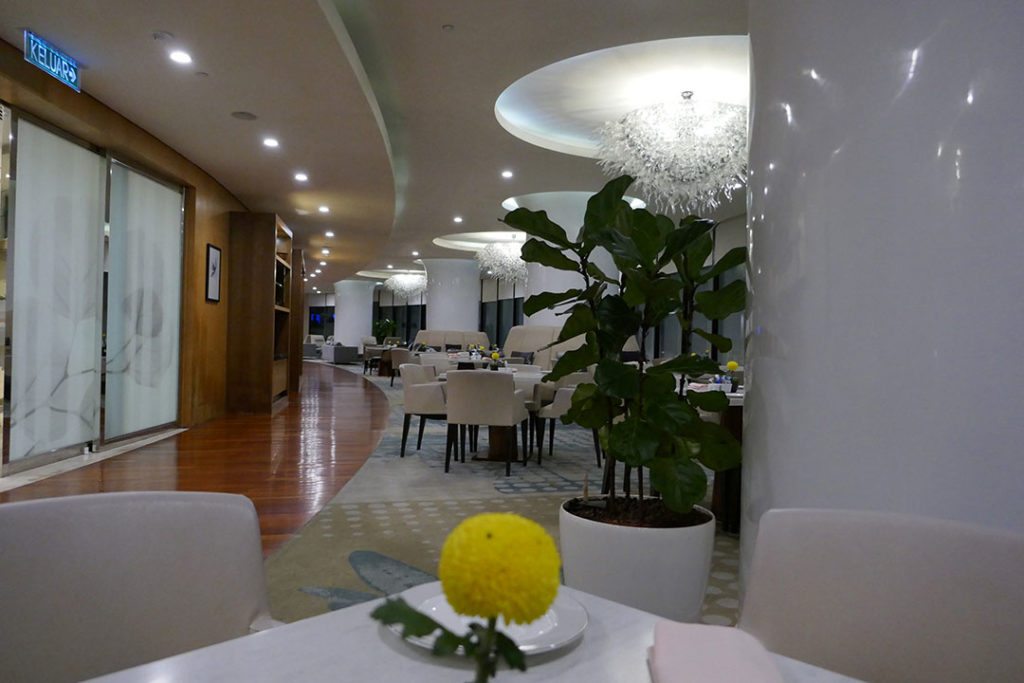 What are curated weekend itineraries?
Wherever you go in the world and stay at a Westin property, there are curated weekend itineraries to make your life that much easier, and these focus on the core tenets of Eat Well, Sleep Well & Move. They are curated to your needs.
This is what we did at The Westin Kuala Lumpur over two days.
DAY 1 at The Westin Kuala Lumpur
We arrived at Kuala Lumpur International Airport (KLIA), where The Westin KL arranged our airport transfer to the hotel. This was when the service started with a very personable driver who took us the from the airport to the hotel in the heart of the city of Kuala Lumpur. The city itself is located about 45 minutes from the airport, so it was perfect to have someone waiting for us after our 9-hour seamless flight on AirAsia from Sydney. I like an airline that leaves on time, arrives on time, has super pleasant staff and leaves me money to spend on the important things.
We arrived at The Westin Kuala Lumpur to start our well-being experience. Our check in was seamless, professional and again personable, which seems to be a definite signature of this hotel – really lovely staff.
Our Rooms
We were taken to our amazing suite of rooms, in the Starwood Preferred Guest wing. I saw our running shoes already waiting for us, as The Westin Kuala Lumpur, and other Westin hotels save you the hassle of packing your gym gear by providing state of the art fitness gear for you.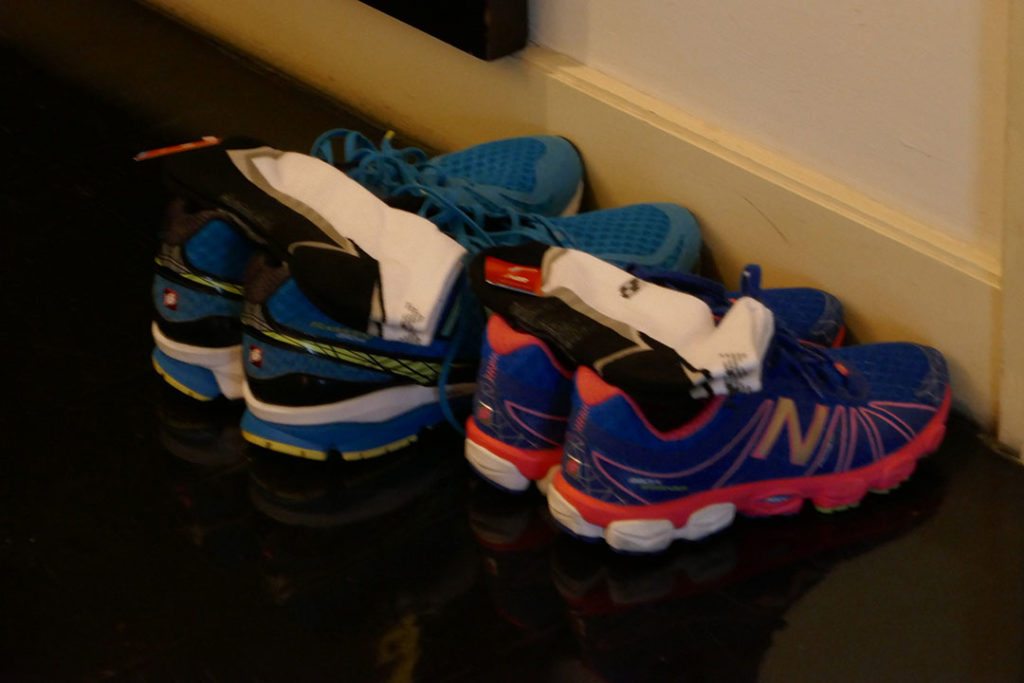 My heart skipped a beat because I had committed to do this 'run.' I turned around and felt a lot-lot better as there was a welcoming cake for us in the shape of a stiletto shoe and a guitar, which is much more my style. I figure like the Westin does that if I do the run, then I can have my cake and eat it too.

About Starwood Hotels
Starwood Hotels are now owned by Marriott International who acquired Starwood Hotels & Resorts Worldwide, bringing together its Marriott, Courtyard, and Ritz-Carlton brands with Starwood's Sheraton, Westin, W, and St. Regis properties. This makes it one dynamic group. Having worked with many of these brands before, we like them a lot because they are innovative leaders in the travel industry, as our curated itinerary will show.
Drinking well at The Westin Kuala Lumpur
After admiring the spectacular views over the city of Kuala Lumpur from our rooms, we headed to the Club Lounge for a quick drink, and a chance to sit and watch an epic thunderstorm roll over the city.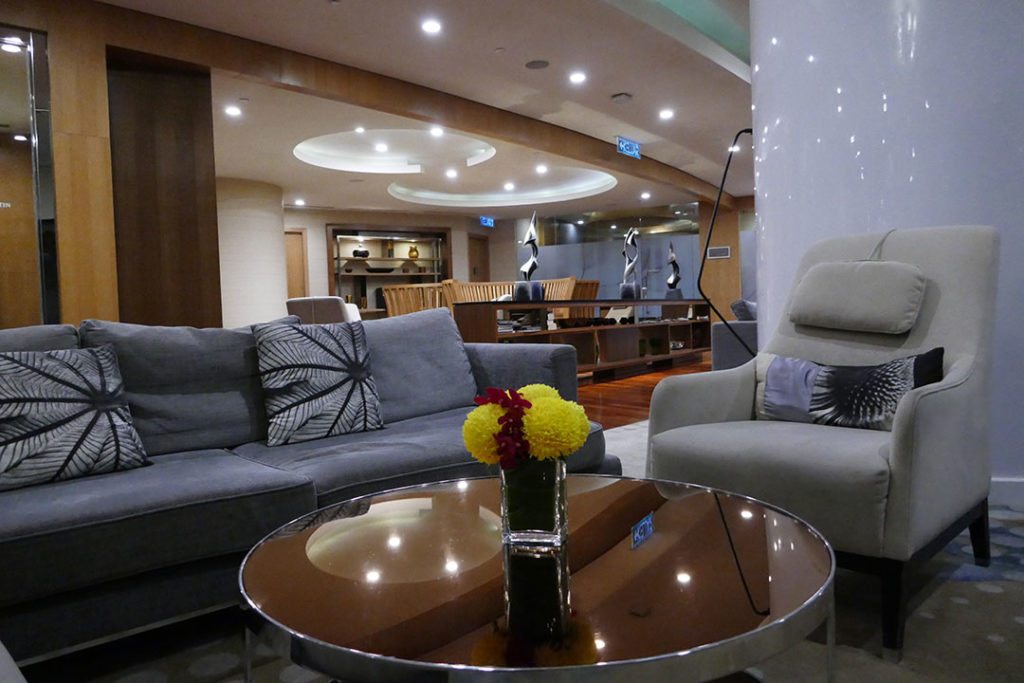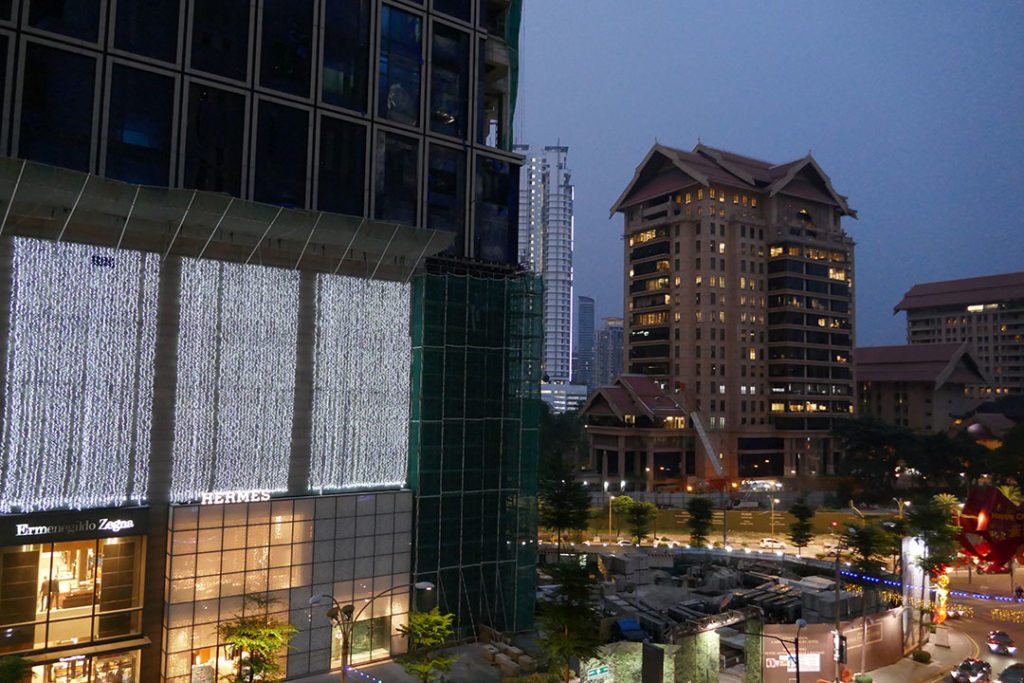 Eating Very Well at The Westin Kuala Lumpur
With a quick change of clothes, and because The Westin Kuala Lumpur wants us to Eat Well and Drink Well, we headed to one of their restaurants, Five Sen5es. This is authentic Cantonese cuisine that goes from the simple, tasty dim sum to cutting edge cuisine. Because we were overwhelmed with the choices, we had the chef select our meals for us.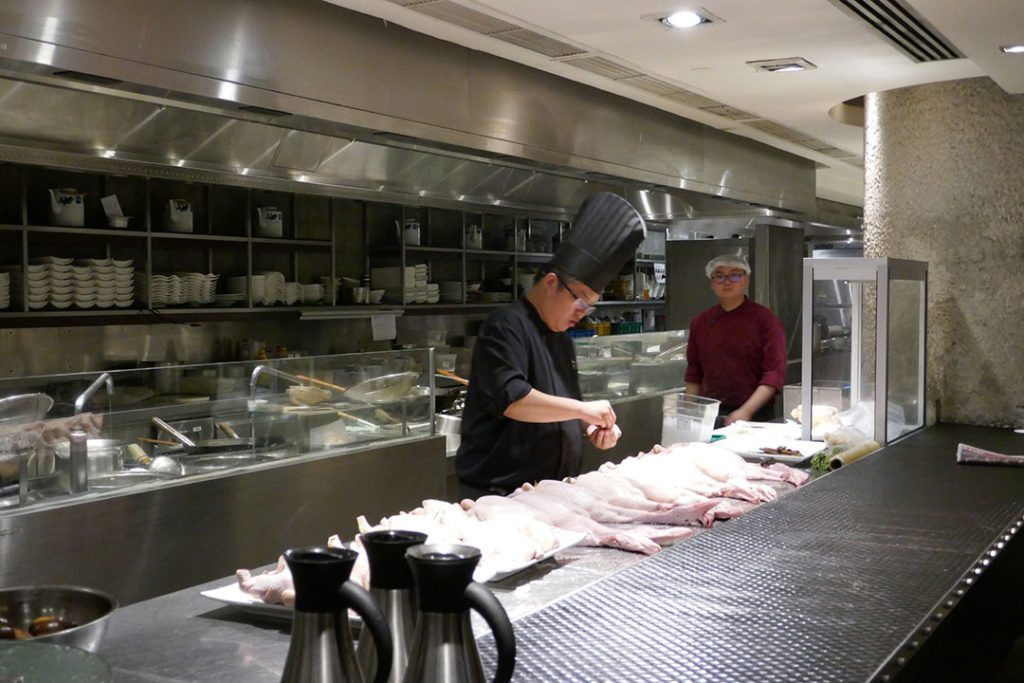 The a la carte menu showcased an extensive selection of authentic local Cantonese dishes with a Szechuan influence, including five signature dishes from the best-known cuisines in China that represent the Five Sen5es of smell, sound, sight, taste, and feel.
Some of the amazing dishes that the chef served us were Signature "Four Bullet" Hong Kong Dim Sum, Imperial Sun Dried Bamboo Broth, Mushrooms and Jumbo Crab, Honey Glazed Baked Black Cod, and Sichuan Ma Po Tofu (Sautéed Tofu in Hot and Spicy Sauce) amongst much more. The chef was generous to us, and a nice man to talk to also.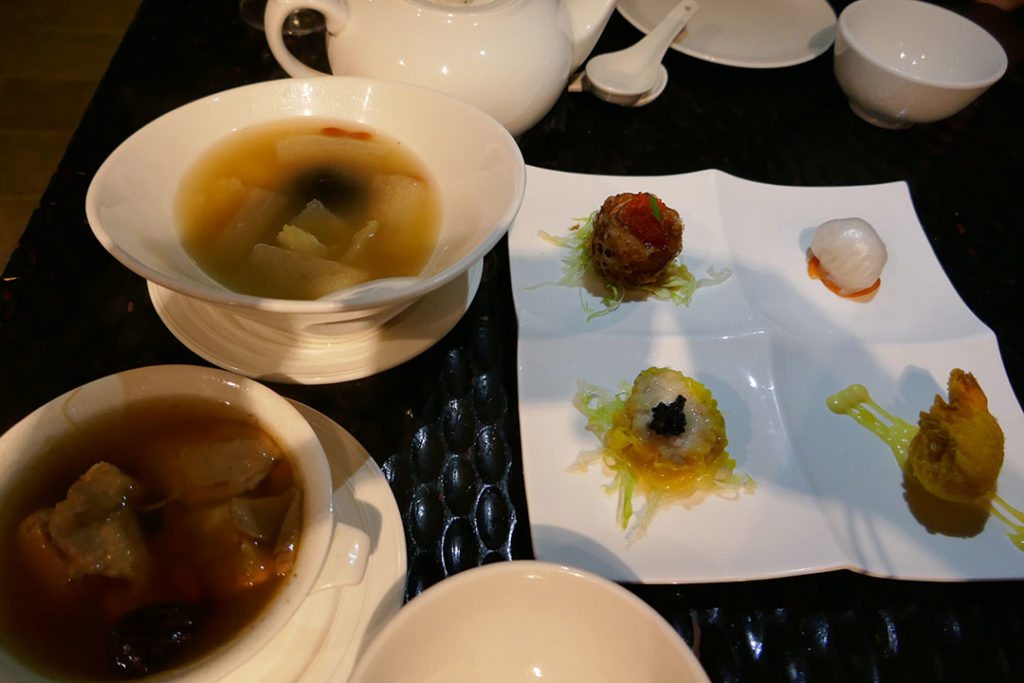 As part of our curated itinerary it was suggested that after dinner, we immerse ourselves by visiting the Kuala Lumpur's nightlife hotspots such as Suria KLCC and Avenue K. or go to a rooftop bar, which are mega popular in Kuala Lumpur. We opted out of this activity because we were sated from our amazing Cantonese meal and because we had to be ready to go for a 5mile run at 6.30am
Sleeping well at The Westin Kuala Lumpur
One of the innovations at all Westin hotels is the importance of sleep, and coincidentally one of the days we were there was International Sleep Day, where people across the globe realize that their bodies need to sleep. And sleep well we did on the Westin Heavenly® Bed, aimed to restore our minds and bodies with a restful sleep. It worked.
Day 2 of being fit and fabulous
Moving Well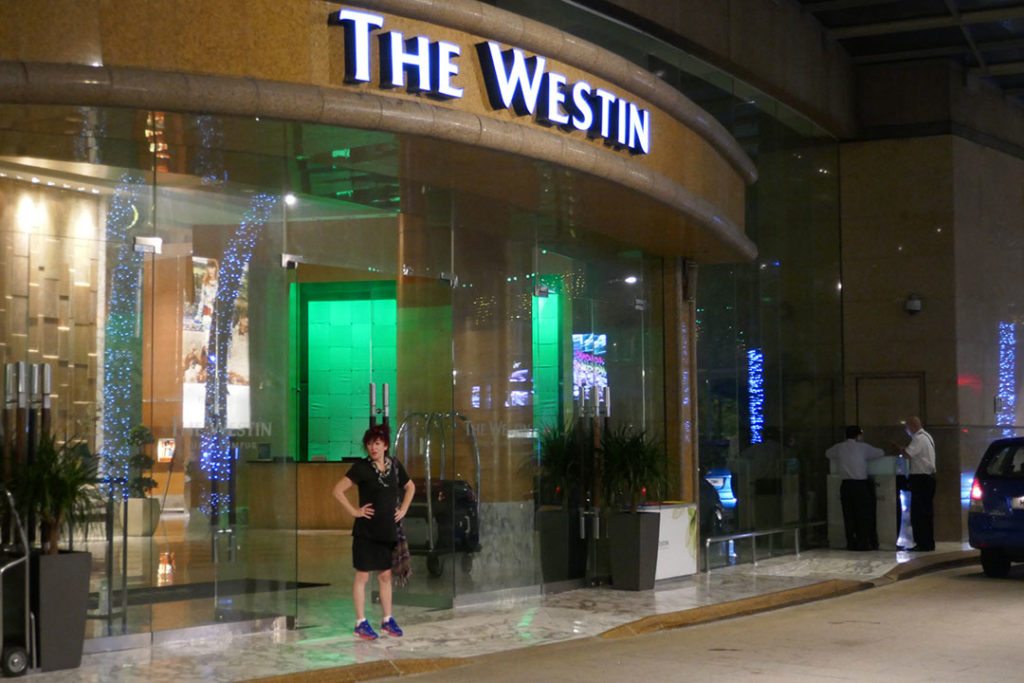 We were up bright and early for our run. The reason it is so early is that Kuala Lumpur has a very high humidity rate, and also a lot of business travelers want to exercise before their days start. We put on our provided new 'New Balance' joggers/trainers. You know how some people take shampoos from their hotel rooms, well I wanted to take the shoes .. but I didn't.
We were to meet our fitness concierge – a term I have never heard before – in the lobby, and there she was. We were joined by a British businessman who was in Kuala Lumpur for a conference and wanted to run before his high pressured actuary meetings. This is where The Westin is smart. It makes it easy when someone can take you to the best running tracks.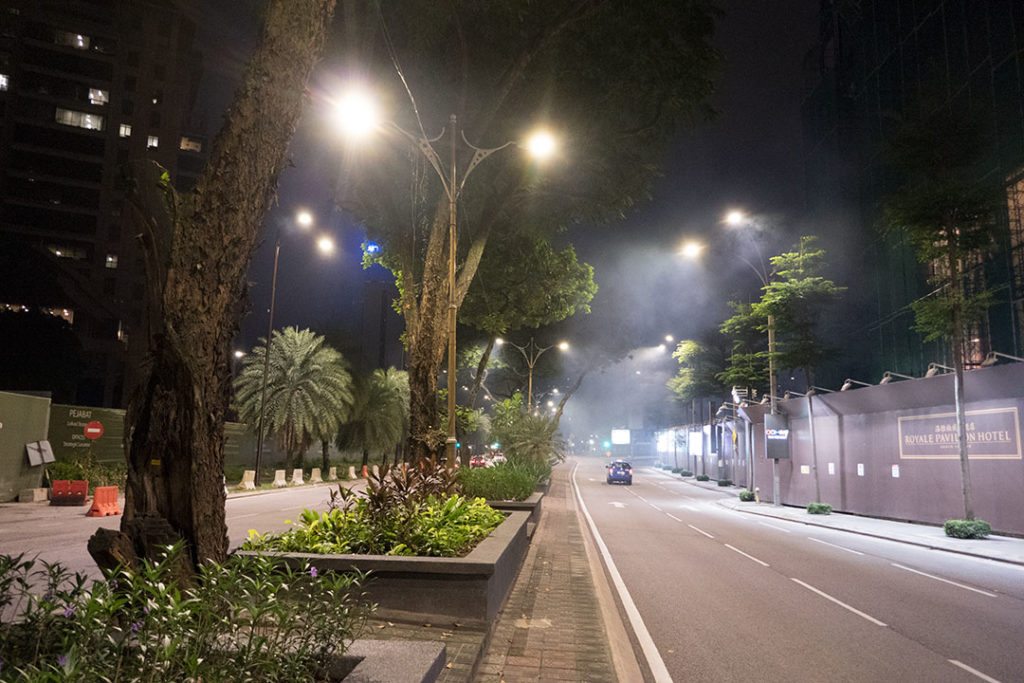 As it was still dark, we followed our concierge through the city to KLCC Park, which is what Central Park is to New York. Here our actuarial friend started to run, but we briskly walked around the park, stopping to chat with lots of different people, and stopping to admire the stunning Petronas Towers looking over us.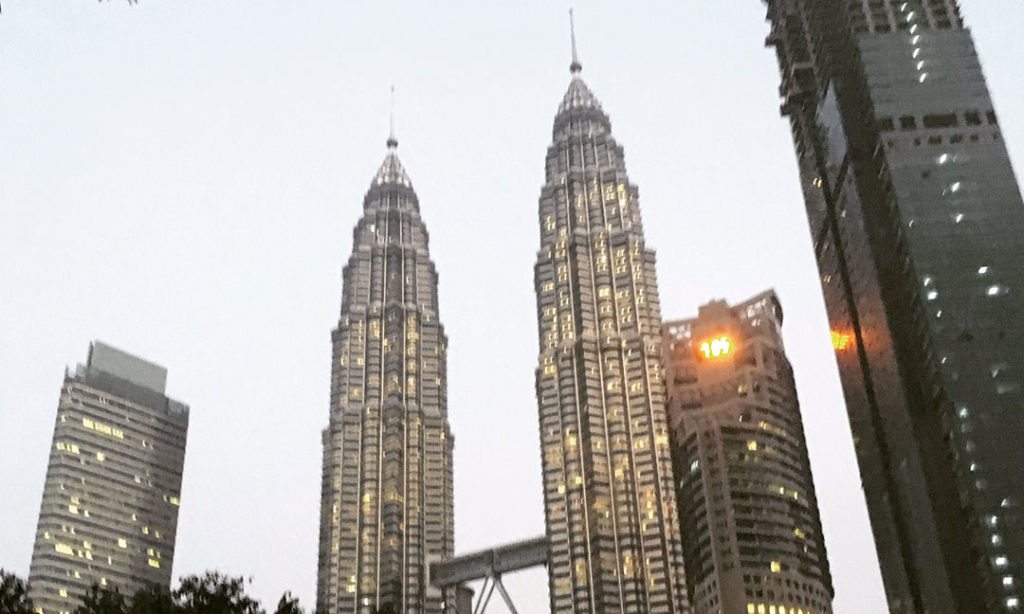 As daylight eventually came, we were able to see what a stunning city Kuala Lumpur is. We met some more businessmen from Jakarta out for their morning constitutional, and we got photos of us all in from of the towers. OK, I know we should have been running but we had the most fantastic walk, the best talks with our lovely concierge who hails from Sarawak, got to meet nice people and see my favorite architectural structure in the world. Should you not want to run, or walk fast as we did, you can go to the hotel's state of the art gym, again where you can use the hotel gym gear, that is freshly laundered and the best for your fitness needs.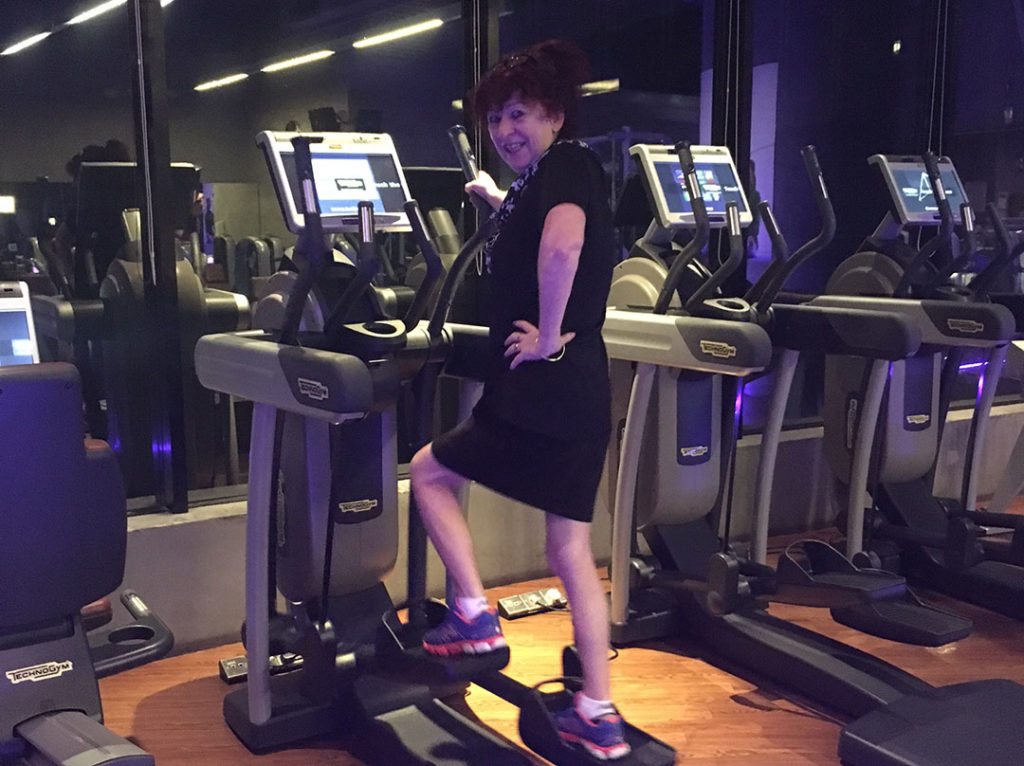 We then headed back to the hotel through a maze of interconnecting walkways through buildings, which I guess is to save people having to hit the humidity.
Eating Well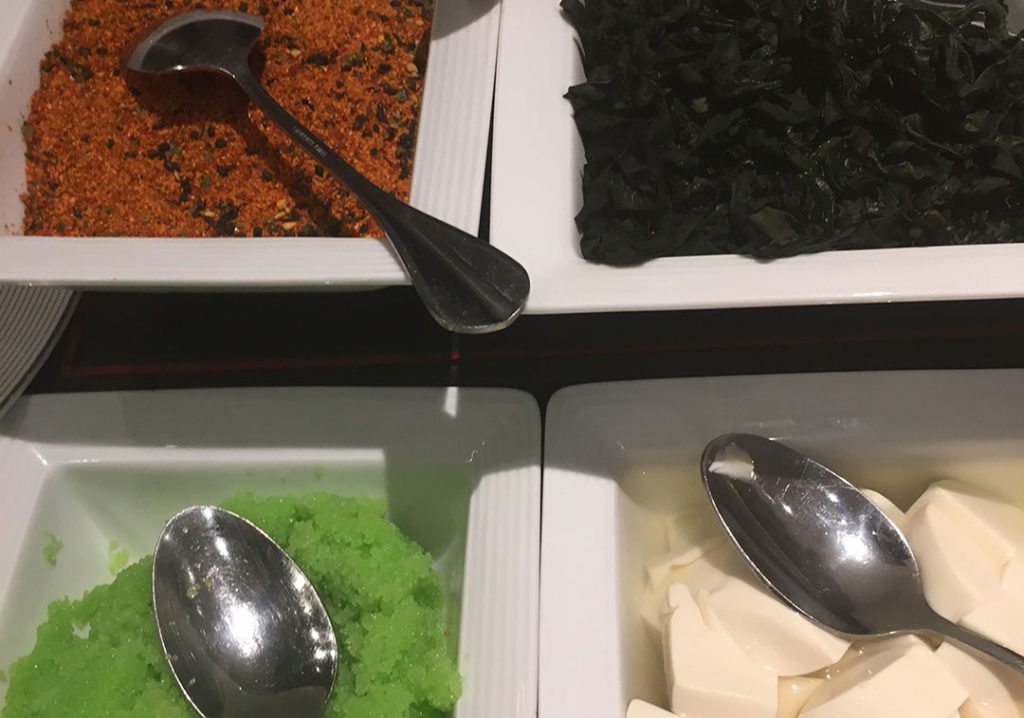 We then returned to the Westin Executive Club and enjoyed a wide array of local and international options with an emphasis on SuperFoodsRx –known for being health-enhancing and rich in antioxidants and phytonutrients. Because I like to buck the trend, I finished my breakfast with some pastries.
Exploring Kuala Lumpur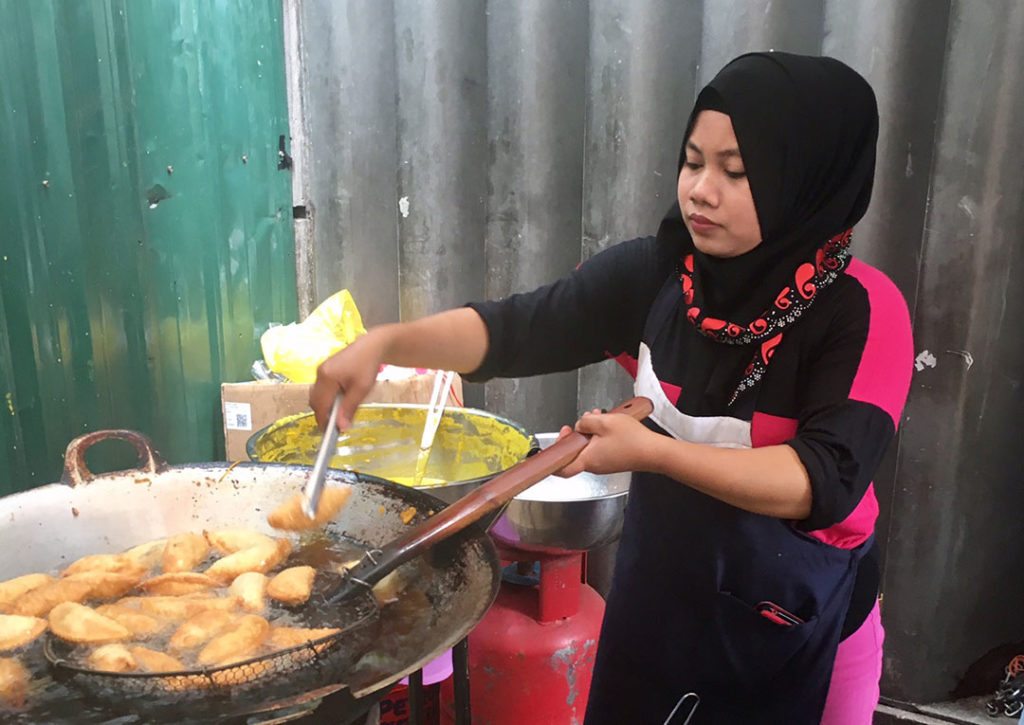 After breakfast, we hit the streets to look at the city, which we have visited before. You can read about what first-time visitors to Kuala Lumpur should see here. This time, we marveled at some of the mega shopping malls and did a bit of back street wandering, out favorite pastime.
Moving Well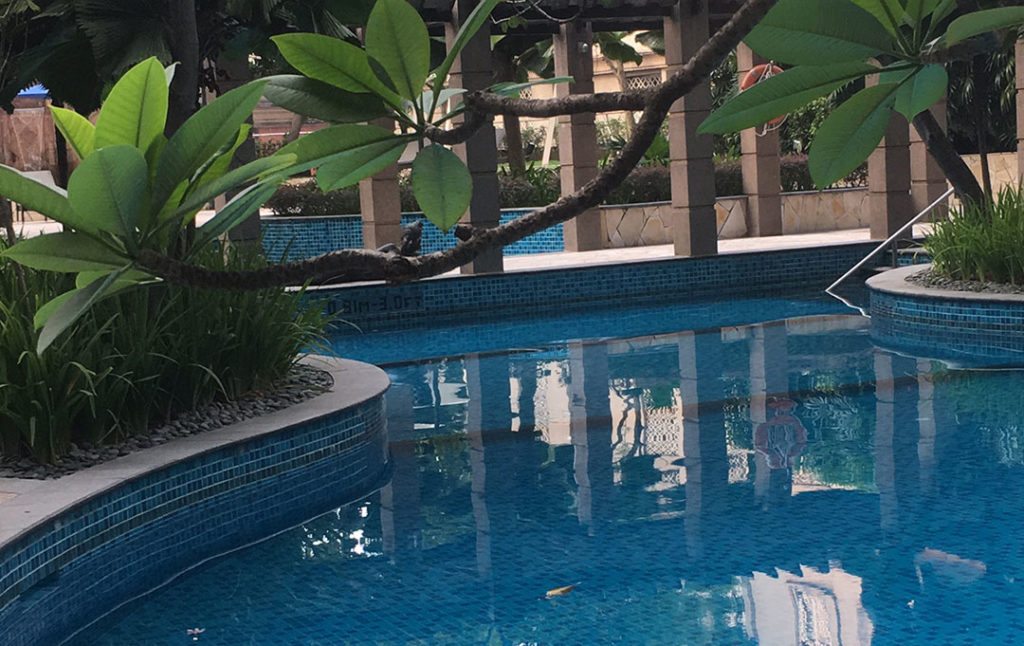 We came back for a quick swim at the hotel's delightful swimming pool, because we are fit and fabulous after all.
Eating Well …again ..at The Westin Kuala Lumpur
We had a late lunch at The Living Room in The Westin Kuala Lumpur because I was craving a curry. Kuala Lumpur is a mix of Chinese, Malay and Indian and this is reflected in the food. The Living Room gave us exactly what we wanted, and it was delicious.
Feeling very very good at The Westin Kuala Lumpur
Because The Westin Kuala Lumpur also wants us to feel well, we then had a 60-min In-Room Signature Spa Treatment to help our body and mind rejuvenation. Again this worked.
Drinking well at The Westin Kuala Lumpur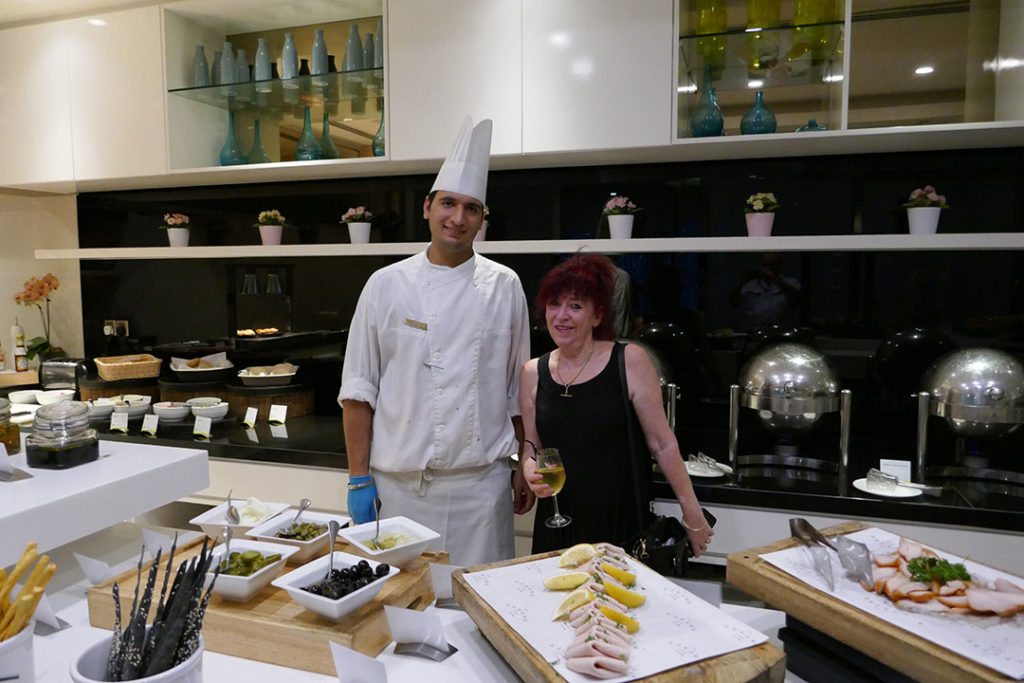 Because this was a balanced curated itinerary we then headed to Westin Executive Club for cocktails and some divine snacks, and to enjoy the live cooking station.
Eating Well Yet Again at The Westin Kuala Lumpur
So stay with me here – we ran, we ate, we walked, we swam, we ate, we got pampered, we ate, and then we had Dinner at Prego, a rustic home-style Italian restaurant. This was such a charming place, and the staff was fantastic. We started with a caesar salad, went onto a pasta carbonara served within the cheese wheel, and then the signature truffle roasted chicken served with jumbo asparagus, roasted seasonal vegetables, and mash potato. To conclude we were treated to some theater with a tiramisu traditional bombe Alaska – to die for.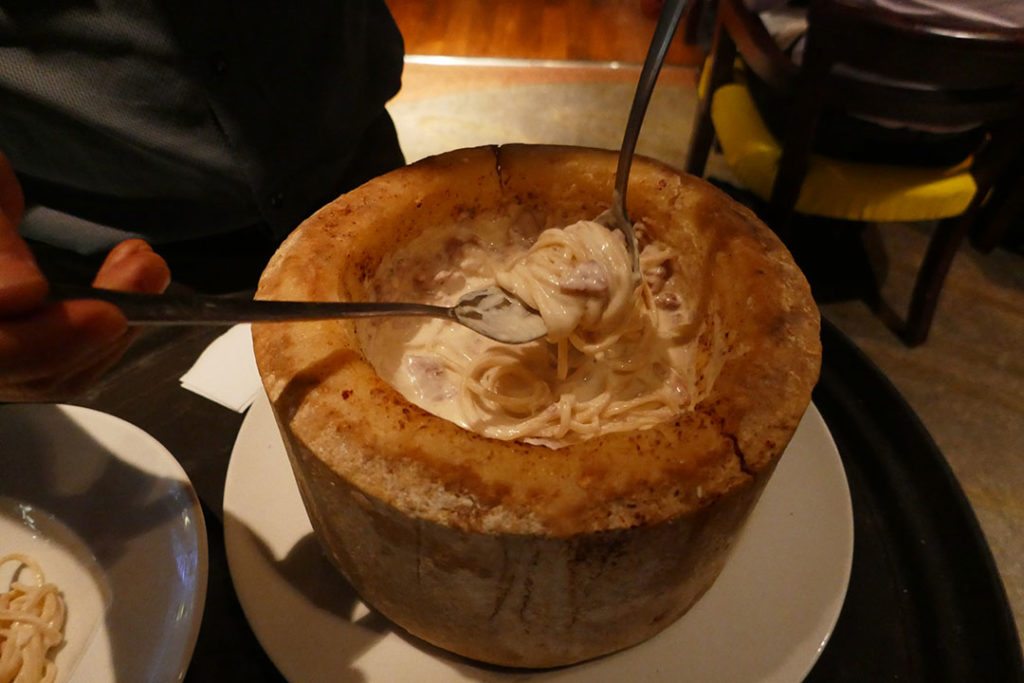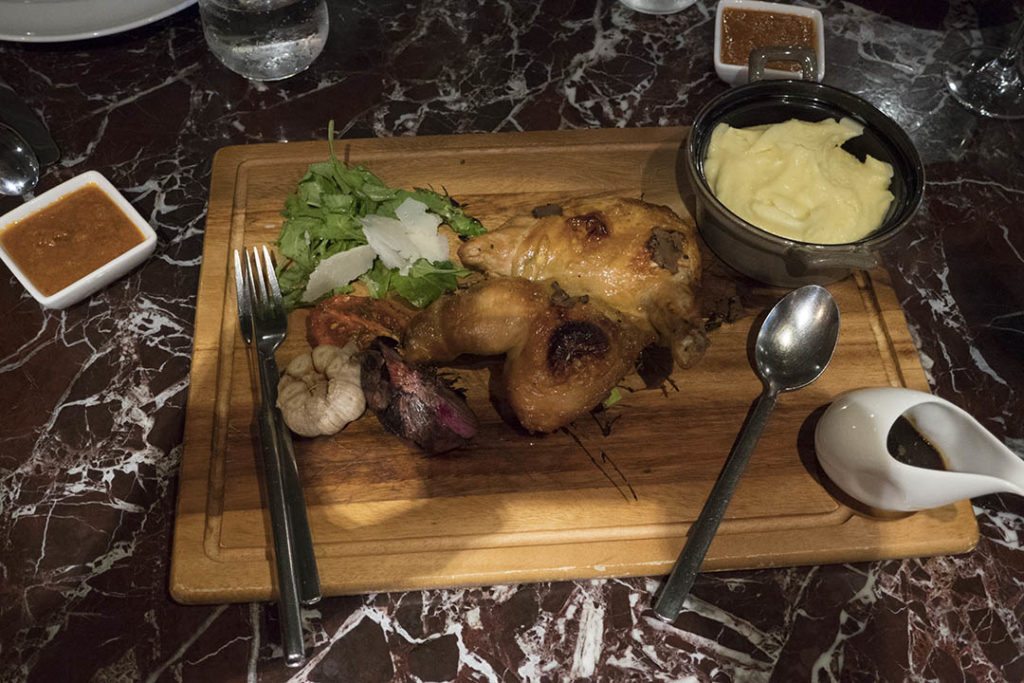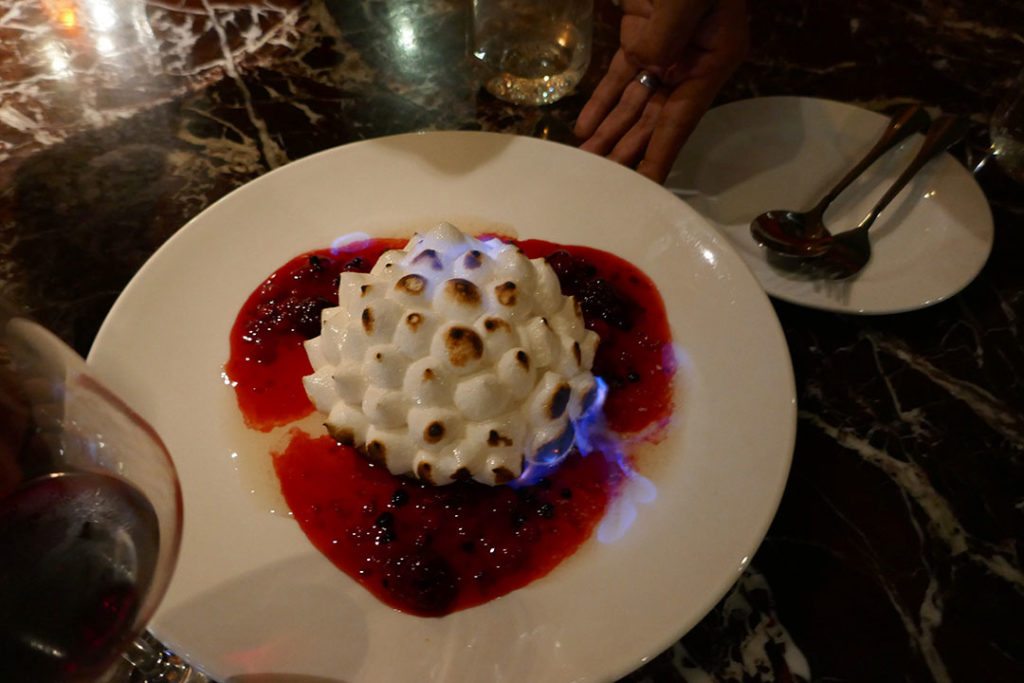 Sleeping Really Well at The Westin Kuala Lumpur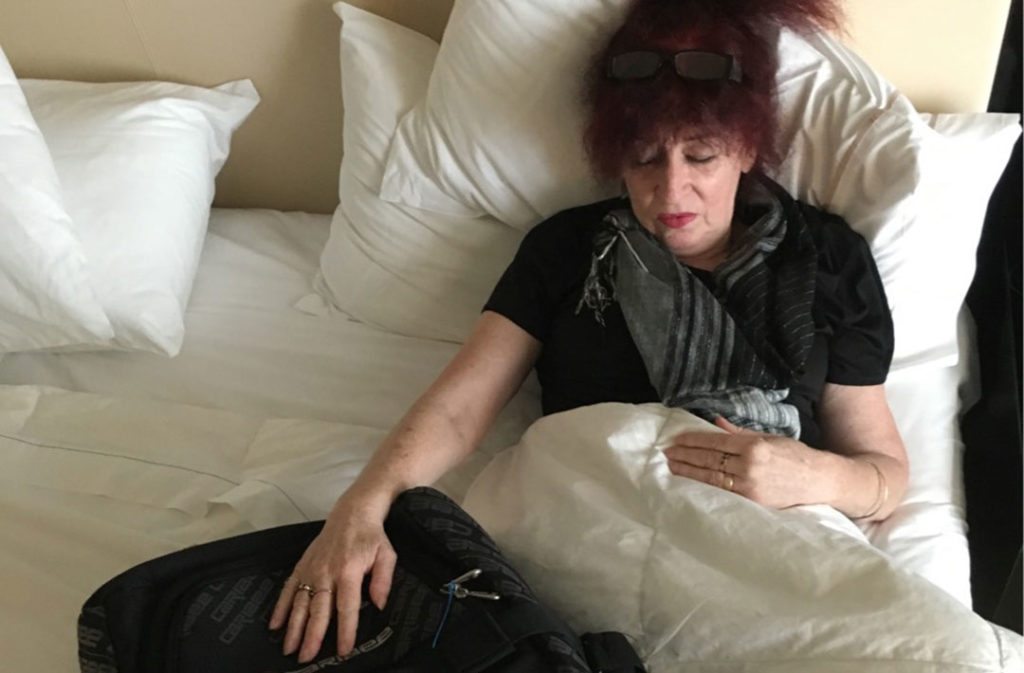 Needless to say after our balanced day, we slept very very well, and ironically woke to the International Day of Sleep, recognising that people need to appreciate the restorative powers of sleep. Another tick.
DAY 3 at The Westin Kuala Lumpur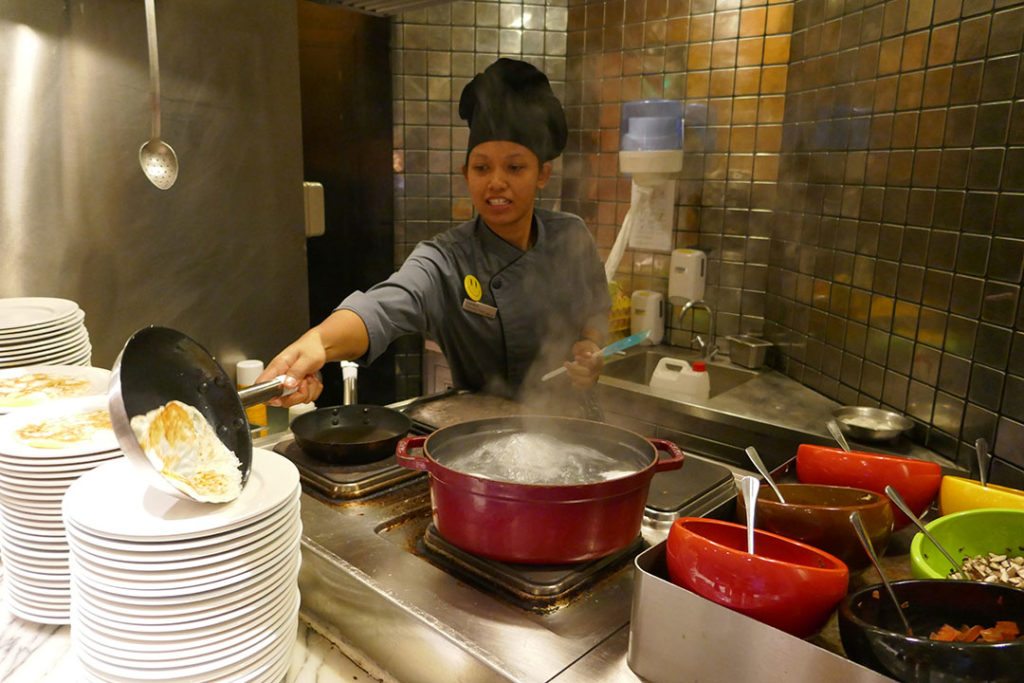 On our final day, we didn't hit the gym nor go for a walk. Instead, we went for breakfast at The Living Room, before we sadly had to depart for the airport, where the TheWestin KL arranged our airport transfer
How easy is this? Let The Westin Kuala Lumpur organize your Staycation, and take the stress out of making decisions. You will get that balanced staycation that you deserve. Maybe you too will be Fit and Fabulous also.
Getting to Kuala Lumpur
AirAsia is the World's Best Low-Cost Airline, aimed at making flying affordable for everyone. The airline has the broadest coverage to destinations in Asia. You can fly to Kuala Lumpur for a staycation, or utilize the Fly-Thru service to a number of destinations where you can connect with a single booking, have luggage transfers included and not have to clear immigration. Some of the most popular destinations areThailand, Malaysia, Vietnam, China, Japan, South Korea, India and Indonesia.
The Westin Kuala Lumpur
Location: 199, Jalan Bukit Bintang, Kuala Lumpur, Malaysia
For latest prices on staying at The Westin Kuala Lumpur, check here
I can walk 500 miles .. it says so right here…