Having 48 hours in Kuala Lumpur, Malaysia is always a good thing, and you will find this is an easy city to explore. Kuala Lumpur is the the capital city of Malaysia, will give you a good taste of this amazing Asian metropolis.
It is a city with a rich history, and has a colonial heritage that has left its mark on this city. It is also home to some massive skyscrapers and vibrant night markets. Kuala Lumpur is also a very green city with some stunning gardens. You often notice a haze over the city. This is not smog as we know it, but rather the burning off being done by the neighbouring Indonesians. It is fair to say that Kuala Lumpur is a city of contrasts and one of the nicest cities that we have been to.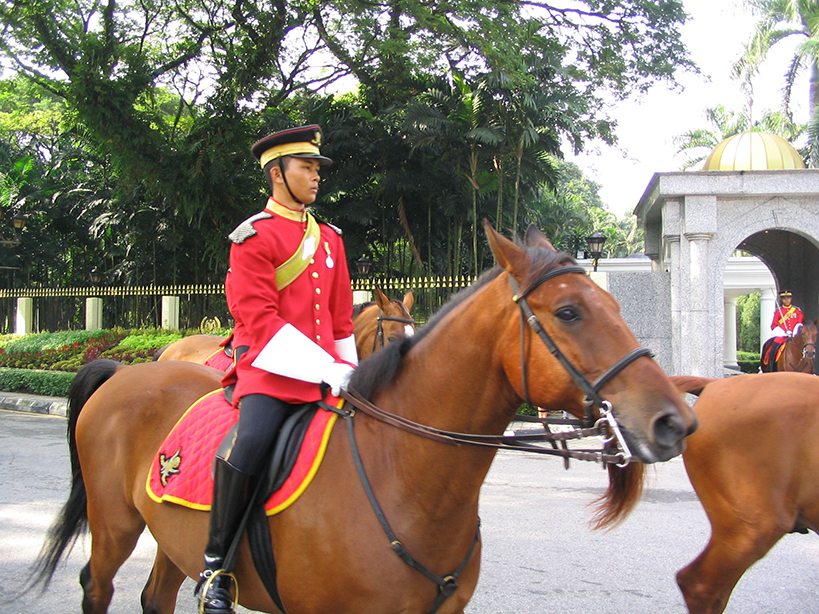 The city is a melting pot of cultures and this gives it the great character that it has.
Malay, Chinese, Indian and Westerners all combine to make Kuala Lumpur one vibrant city. Although the city is being developed at an incredibly fast rate, there still are a lot of green places, tree-lined streets and quiet corners. Visitors can see monkeys running around and even run into the occasional snake, though I choose not to.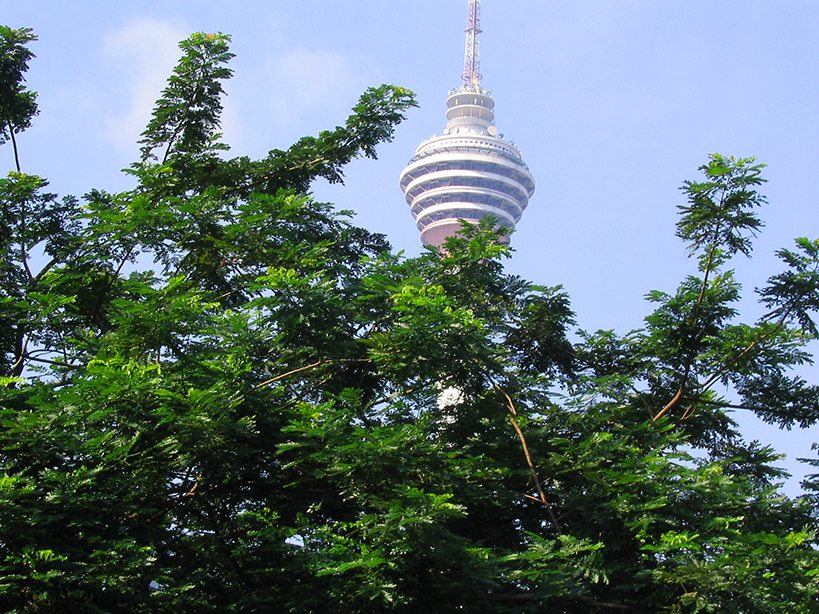 Day 1 in Kuala Lumpur
I will make no bones about the fact that this is one of my favourite architectural buildings in the world, so take a cab and head to the city's main attraction – the Petronas Twin Towers. Rising 451.9 meters into the sky, the towers were the tallest building in the world until 2004. Now they still are the highest twin buildings. There is an observation deck – a sky bridge connecting the two buildings – halfway up and at ground level you can explore the Kuala Lumpur City Centre Park.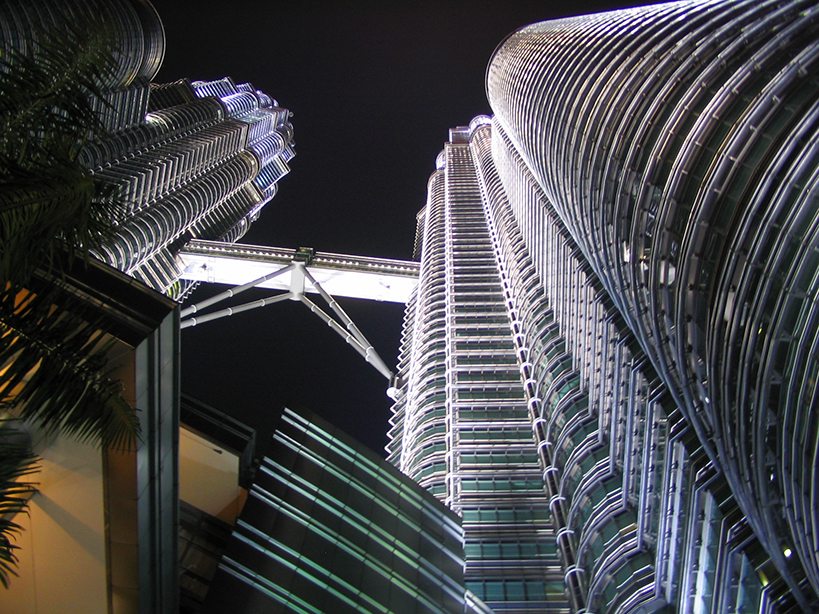 Next, travel to the Thean Hou Temple at Robson Hills. This six tier Chinese temple is one of the city's major landmarks. It is a very pleasant place to wander around.
In the afternoon, make your way to the popular Batu Caves. This limestone hillside has a series of cave temples. The entrance is marked by an enormous statue of the Hindu god Murugan. You will need several hours to explore the caves. Visiting during the Thaipusam festival, a local festival celebrated by the Indian community in Kuala Lumpur is a highlight.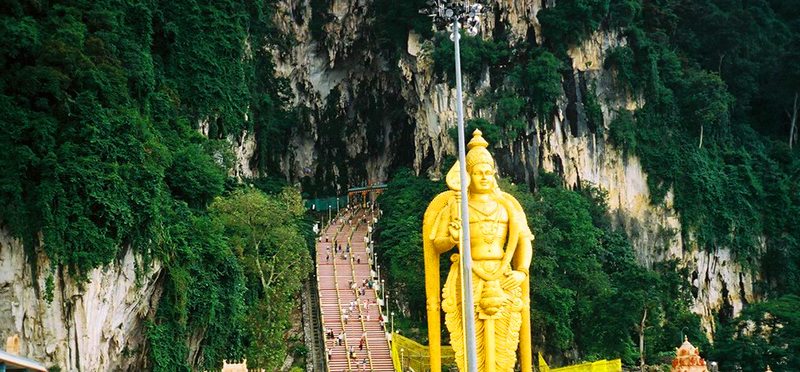 The people of Kuala Lumpur love to eat. You will never have a problem finding food. For dinner, either head to Chinatown for some delicious street food or to Jalan Alor, Kuala Lumpur's food kitchen. Here at Jalan Alor you will see people sitting around on their plastic chairs, and you will get to taste some foods synonymous with KL like salted egg squid.
Spend the evening strolling through the bustling night markets.
Day 2 in Kuala Lumpur
Begin the second part of your 48 hours in Kuala Lumpur with a visit to the excellent but often-skipped Islamic Arts Museum Malaysia. There you will see more than 7,000 artefacts, including fancy jewelry, armor, ceramics and large models of mosques. It is definitely worth spending some time there.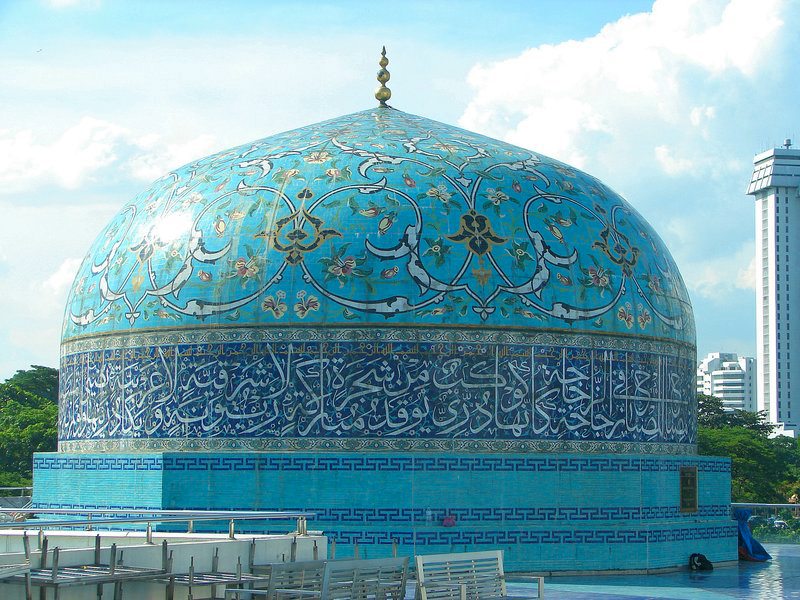 Early in the afternoon head to Merdeka Square. This is a quiet place of great historical importance. It was here that the British flag was lowered, and the Malaysian flag first raised in 1957. Merdeka means independence and by walking around you will get a feel of the colonial past of the country.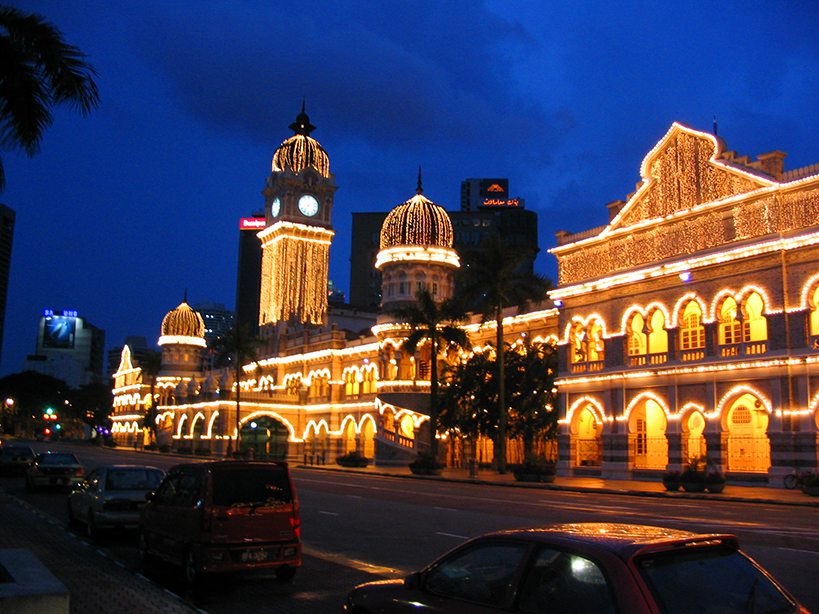 Next, take a cab again and go to the Berjaya Times Square Mall. Kuala Lumpur is famous for its megamalls, and this is one of them. This multi-storey building has hundreds of retail stores, and it is something that you really have to see when visiting Kuala Lumpur.
Malaysia has plenty of fine restaurants serving food from all over the world. The mix of Chinese, Malay and Indian influence has created a fabulous food scene. If you feel like exploring Kuala Lumpur nightlife – to finish off your 48 hours in Kuala Lumpur with a party at a roof top bar, where you will have plenty of places to choose from.
Where to Stay in your 48 hours in Kuala Lumpur
The Westin Kuala Lumpur is a 5-star hotel, which exudes luxury and is ideally located in Jalan Bukit Bintang, the heart of the Golden Triangle in Kuala Lumpur. With Petronas Twin Towers, Kuala Lumpur Tower and Pavilion KL shopping mall just minutes away, you could not ask for a better location. Read about our experiences here
Basic Facts
Population (metro): 7.2 million
Urban Population: 1,887,674
Total municipal area: 243,65 square kilometres
Where: Latitude:, 3° 08′, North. Longitude:, 101° 42′, East
Phone Area Code: 03 (Country code: 60)
Airport: Kuala Lumpur International Airport (KLIA)
Main Train Stations: KL Sentral
Tourist season: March to September
Climate: Tropical, The daily temperature varies from 21-32°C. Periods of rain.