Mt Washington, NH is one of the most popular Christmas destinations in the US, and we share our experiences on our 3 Days Touring Mt Washington Valley, NH.  I suspected that Mt Washington Valley was one of New Hampshire's best kept secrets. But apparently not. It is home to ski resorts and outdoor enthusiasts love it, and people looking for that warmth of Christmas head here.
Editor Note: Updated, November 2018 ….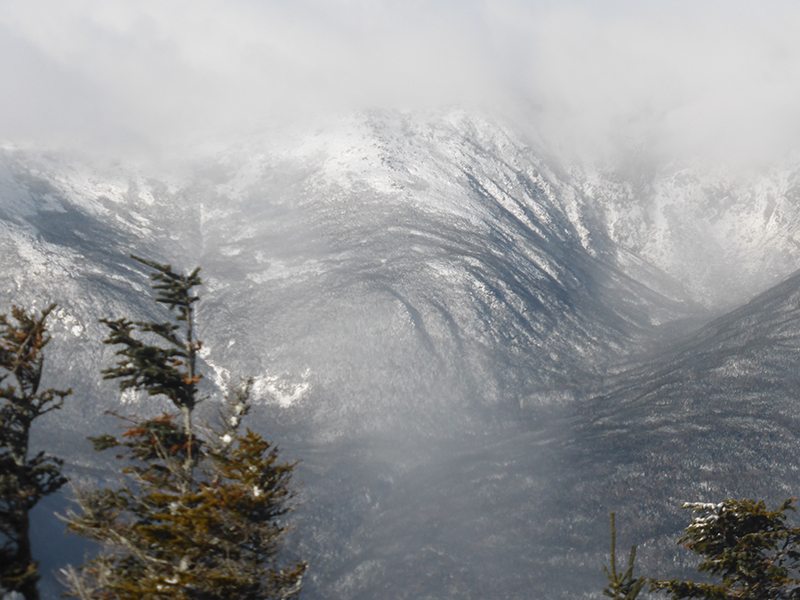 [clickToTweet tweet="Mt Washington Valley is named after the highest peak in New England, USA. #travel #NgTradar" quote="The Mt Washington Valley is named after the towering mountain, Mt Washington, the highest peak in New England, USA." theme="style3″] It is home to some of the most beautiful villages, including a favourite, Jackson.
These villages or towns are located in the White Mountains, where there are some of the best ski slopes, with the largest slopes at Wildcat, Attitash, Cranmore and Bretton Woods and where Mt Washington dominates the vista.
This area is equally as popular in summer, and if you want to try something completely new, why not join a downhill tricycle race. This entire area is also well known for its food and the local craft beers that seem to be the popular topic of conversation, next to the weather. It is also a thriving arts scene, with White Mountain Art being a body of work created during the 19th century by over four hundred artists who painted landscape scenes of the White Mountains of New Hampshire.
We were not particularly sure of what to expect as we drove through towering mountains, pristine forests, past lakes that looked as if they were made of glass toward the town of Jackson, New Hampshire. But it was certainly a wonderful introduction to this area of the state.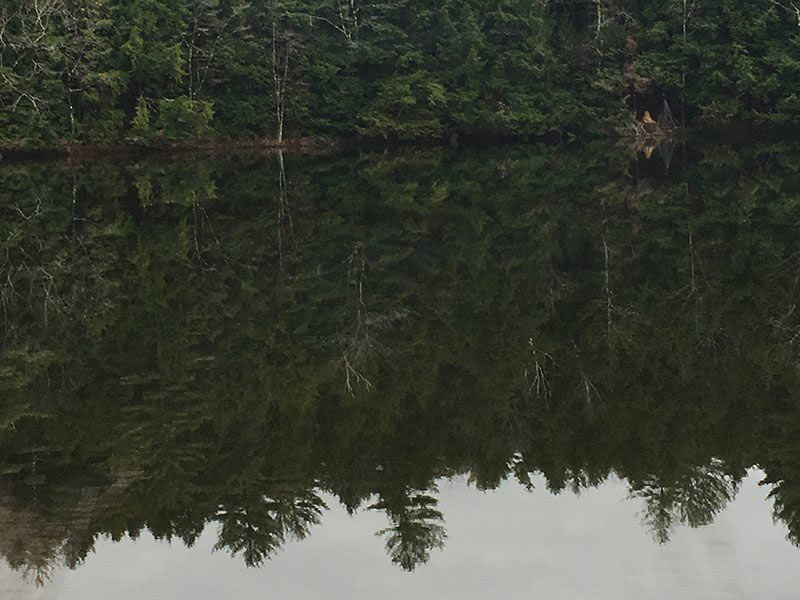 The Towns of Mt Washington Valley:
We explored these towns when we Spent 3 Days Touring Mt Washington Valley
Bartlett and Intervale Village
North Conway
Jackson
But there are more, including
Day I Touring Mt Washington Valley
Explore North Conway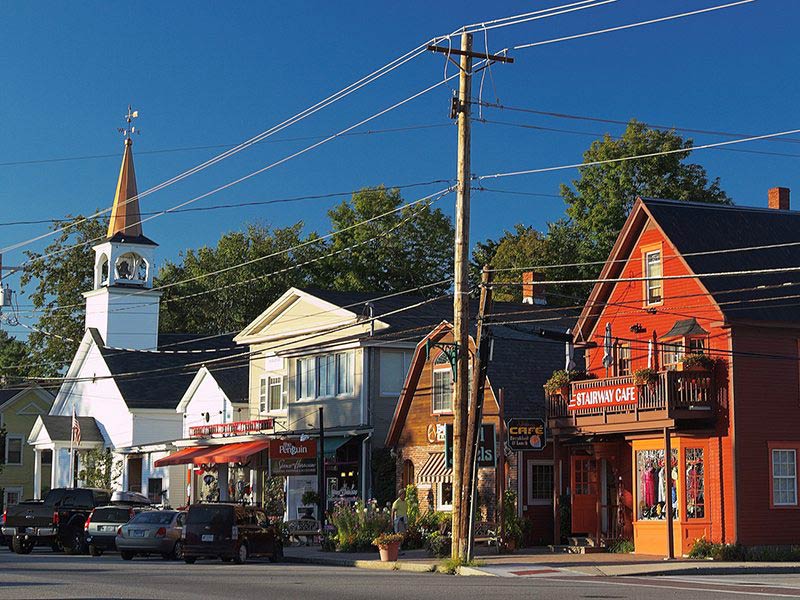 North Conway is a premier mountain town in New England. North Conway was named by National Geographic as being one of the World's 25 Best Ski Towns, with seven different downhill areas and rich heritage with skiing. It encompasses Cranmore, Attitash, Bretton Woods and expert-friendly Wildcat in Jackson and  has to be included when touring Mt Washington Valley
Discover Mount Washington Observatory Weather Discovery Center.
There are many things to see and do, and a very popular choice is the visit the Mount Washington Observatory Weather Discovery Center. This is an interactive science museum and everything to do with weather, meteorology and the peak's record-setting wind speeds. The drive up the hill on a clear day will give you incredible views.
Address: 2779 White Mountain Hwy, North Conway, NH 03860
Visit an Iconic General Store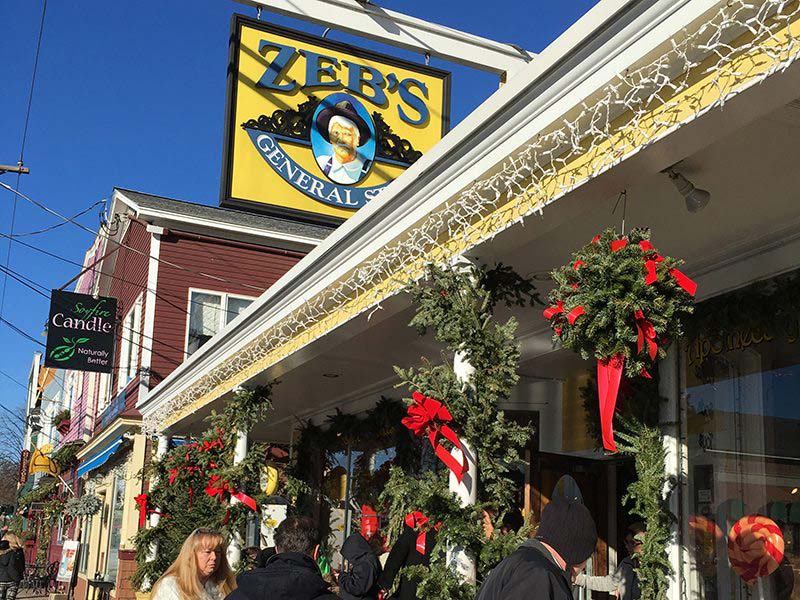 Zeb's General Store has the largest collection of New England-made specialty foods in the country. Stock up on some of the local specialties like maple syrup, honey, and handmade soaps.
2675 White Mountain Hwy, North Conway, NH 03860
Ride on a Vintage Train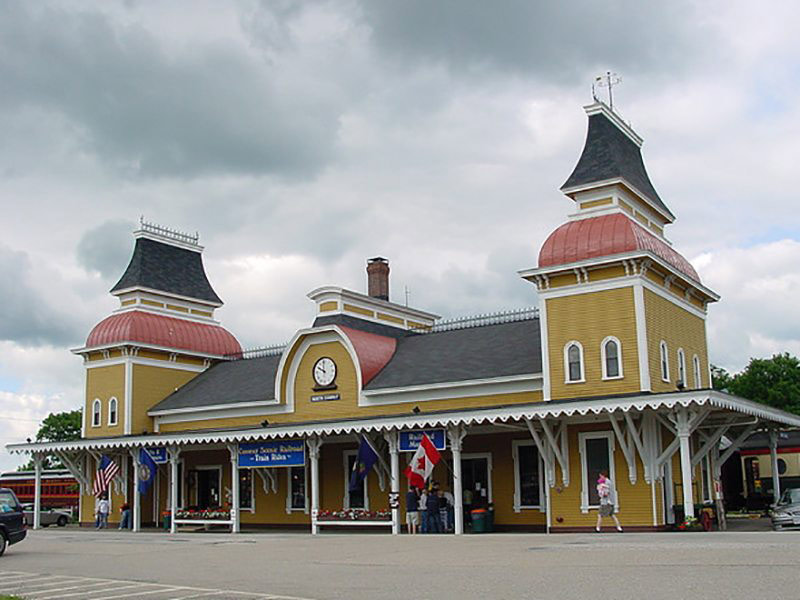 The restored 1874 Boston & Maine railroad station, Conway Scenic Railway's vintage trains show you what travel was like in the past. The 11 mile Conway trip and return takes about 55 minutes, but if you want to take the longer trip that goes to Bartlett where you can see the old train turn around, allocate nearly 2 hours.
Book into Accommodation in Jackson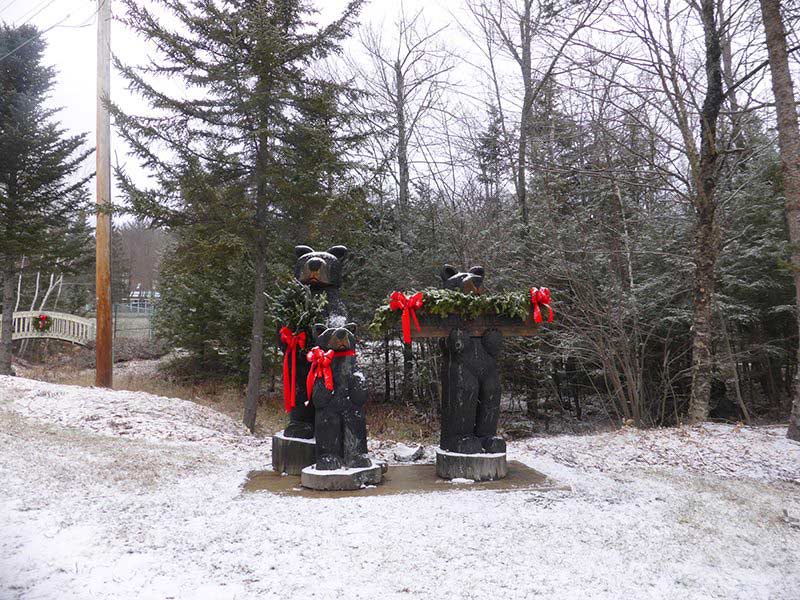 The Nordic Village Resort are condo accommodations that cascade down the mountainside and look directly at the mountains. It is excellent to have a well located base when you have 3 Days Touring Mt Washington Valley. Read about our experiences at Nordic Village Resort here. Nordic Village Resort, Jackson, NH
Address: 
1 Nordic Ln, Bartlett, NH 03812
Eat in Jackson, NH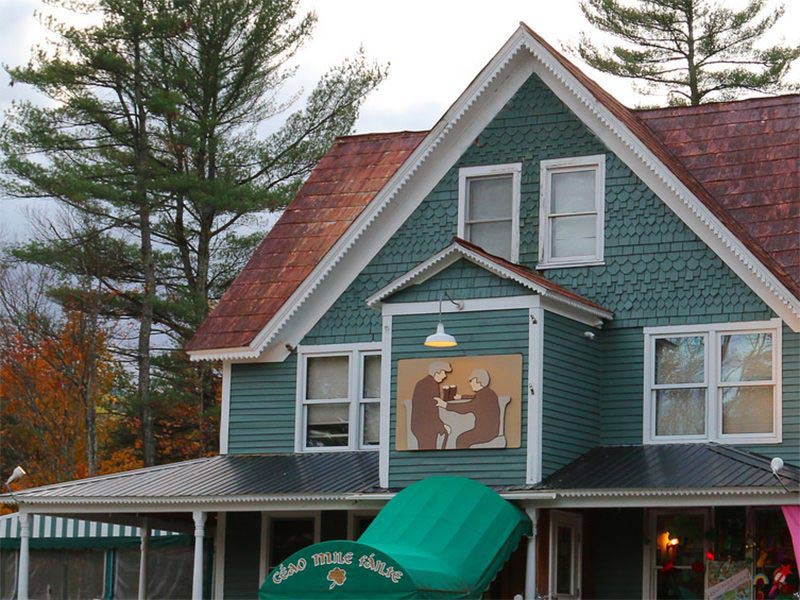 Go through the covered bridge, because it is New England and see this little hamlet looking like it came out of a Christmas story.[clickToTweet tweet="Find the Irish pub , because every single city in the world has an Irish pub #travel #MtWashington" quote=" Find the Irish pub , because every single city in the world has an Irish pub." theme="style3″]
However, the Shannon Door Pub, was Voted as one of the top 10 New England Irish pubs by Boston.com, and they have crazy good pizza, washed down with Mount Washington Organic Amber Ale, and you will know that you are in New England.
Address: 
19 Spencill Hill Rd, Jackson, NH 03846
Day 2 Touring Mt Washington Valley
Take on the Wildcat Ski Runs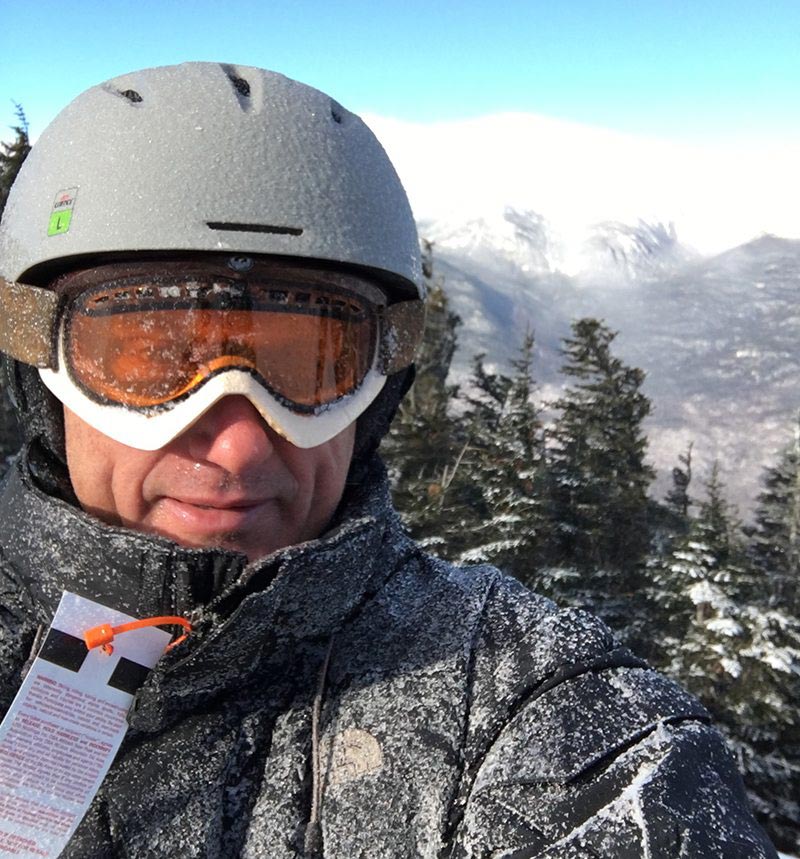 Strap on the skis and drive the short distance to Wildcat Ski Resort, the hidden gem that Jackson is and take on some of the runs. Put on a lot of clothes because this is a cold mountain. Considering that the state motto of New Hampshire is Live Free or Die, then you may get some idea that they breed them tough in these parts, and this mountain has some of the steepest runs. The Lynx Trail at Wildcat runs top to bottom and snakes its way across with amazing views of Tuckerman Ravine and Mount Washington.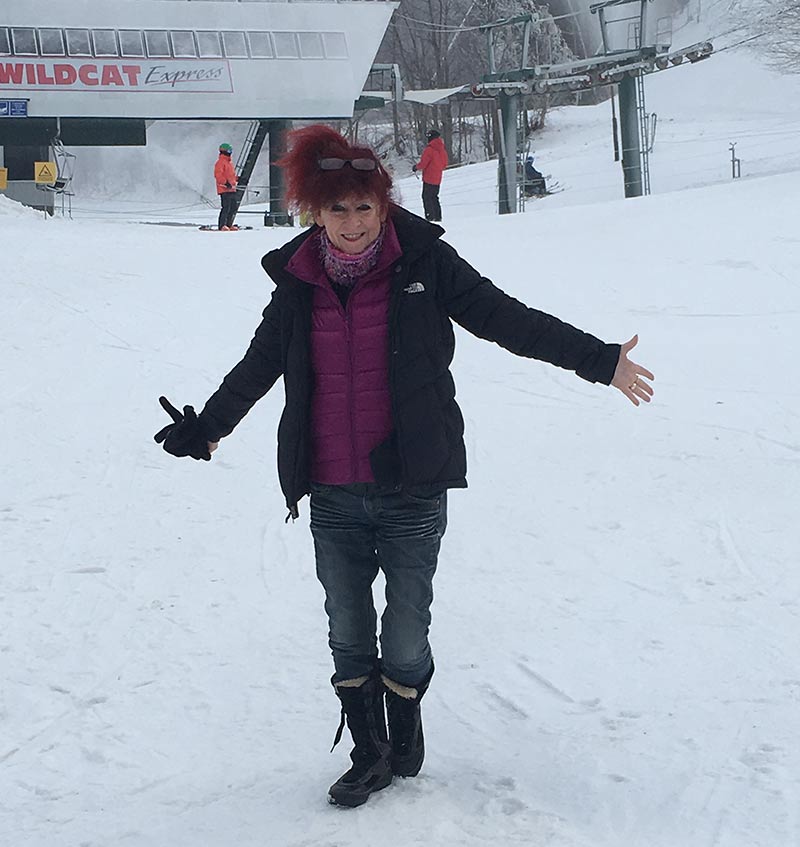 However, for those of you who don't want those white knuckle adrenalin runs, there is a long green run for beginners. Now for a beginner, it is a long run, and perhaps may even be considered an intermediate run, but we are in a tough state. Wildcat Resort says that anyone who can complete a basic turn can ski the Polecat. There is some very challenging black diamond runs too. It is #purrfection.
Address: 
542 Route 16, Pinkham Notch, Gorham, NH 03581
Get Pampered In Jackson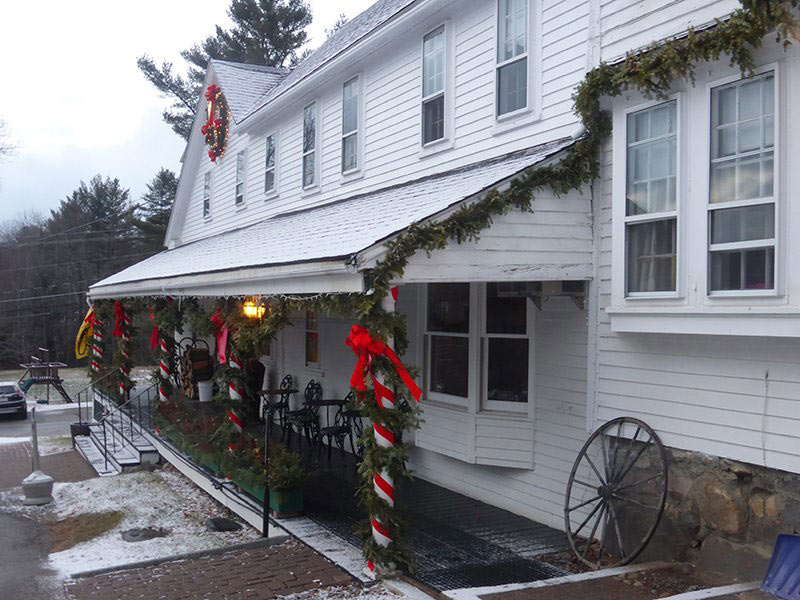 Book in for a massage at the Christmas Farm Inn & Spa, Jackson.Take time to look around this historic and beautiful inn. The inn dates from 1778 and is on 15 acres of land. The Christmas Farm Inn & Spa is a family owned and managed lifestyle leisure and event resort dedicated to providing a quintessential New England experience. The spa delivers on every level and is recommended to remove any remaining stress you may have or as a post ski treat.
Address: 3 Blitzen Way, Jackson NH
[clickToTweet tweet="Go Belly up at the Red Parka Pub, Glen, NH #travel #Ngtradar #ttot" quote="Go Belly up at the Red Parka Pub, Glen, NH" theme="style3″]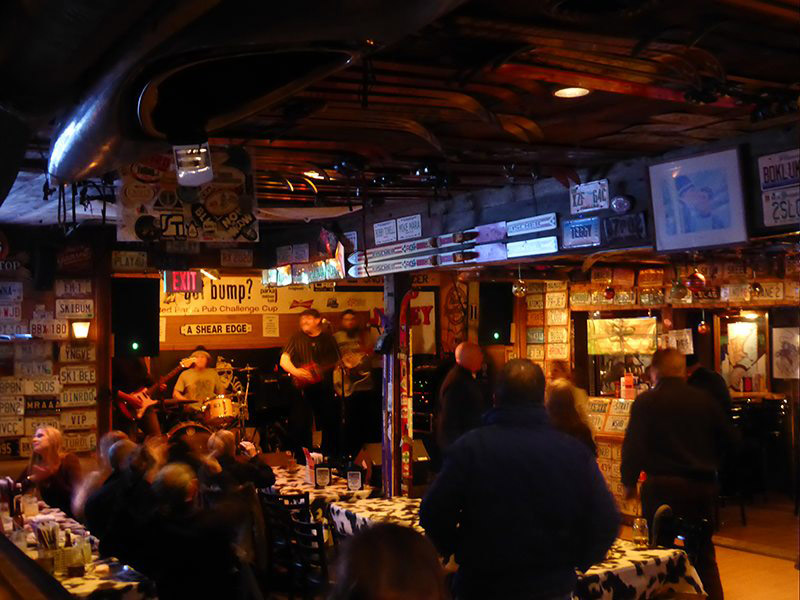 The Red Parka Steakhouse & Pub is a very popular gastro pub, in fact, it is an institution with skiers. It is eclectic and totally devoted to skiing paraphernalia and pretty much anything else that anyone put in there. It is a very popular pub with locals and visitors alike, with many coming for their steaks and their new Shareable Pub Tasting Menu, with some very …
They even have some of the original Wildcat Ski Resort's chairlifts as seats. There is a train that used to move the snow off the tracks that have now been refurbished as another dining area of the main restaurant. The name Red Parka comes from the color of the parkas that the ski patrol used to wear.
Address: 
3 Station St, Glen, NH 03838
Day 3, Touring Mt Washington Valley
Explore Jackson, New Hampshire.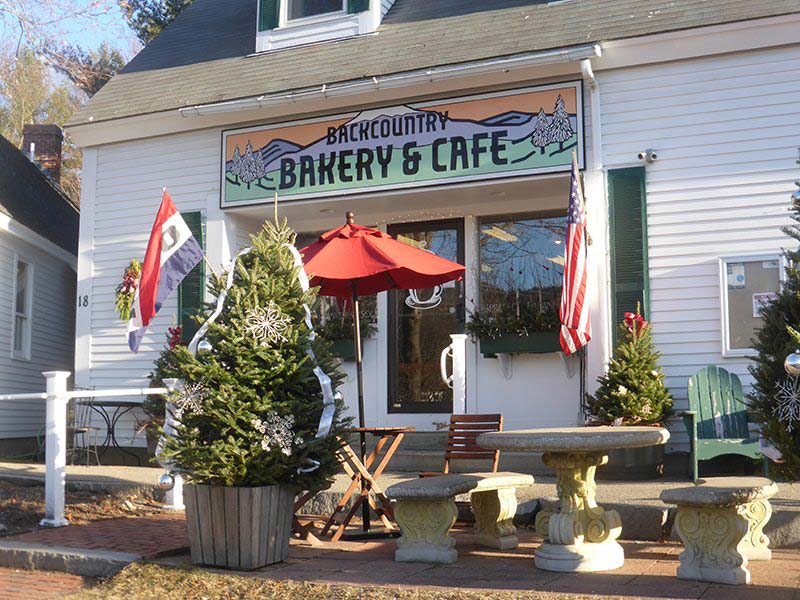 Start the day with breakfast at The Back Country Bakery and Café, and start your day with the locals coming and going and staying and discussing the weather, because it is the lifeblood of these communities.
Address: 
18 Black Mountain Rd, Jackson, NH 03846
Kiss under a Covered Bridge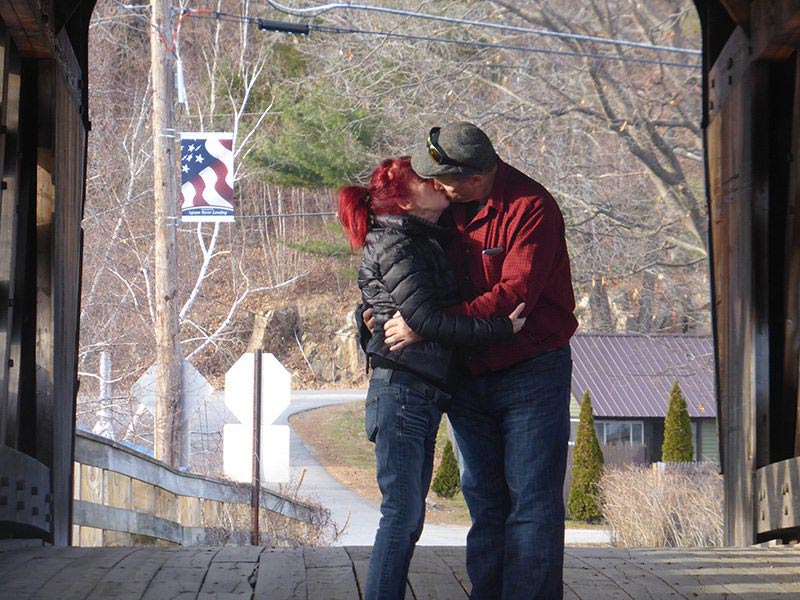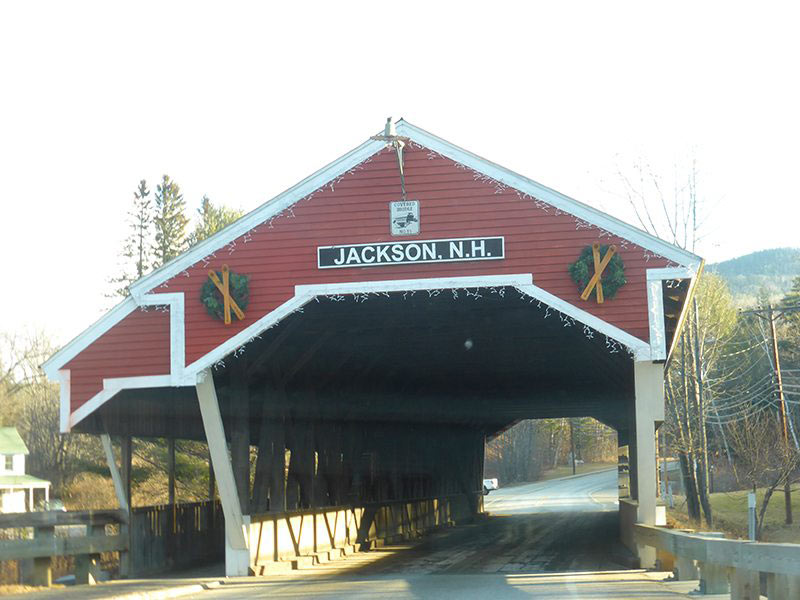 Go for a kiss under the 1876 Honeymoon Covered Bridge. If you want to know the etiquette for kissing around the world, click the link. Covered bridges are known as kissing bridges as courting couples were prone to stop and steal a kiss before leaving the bridge. Many couples still do.That would be us.
Wander through some local Jackson shops.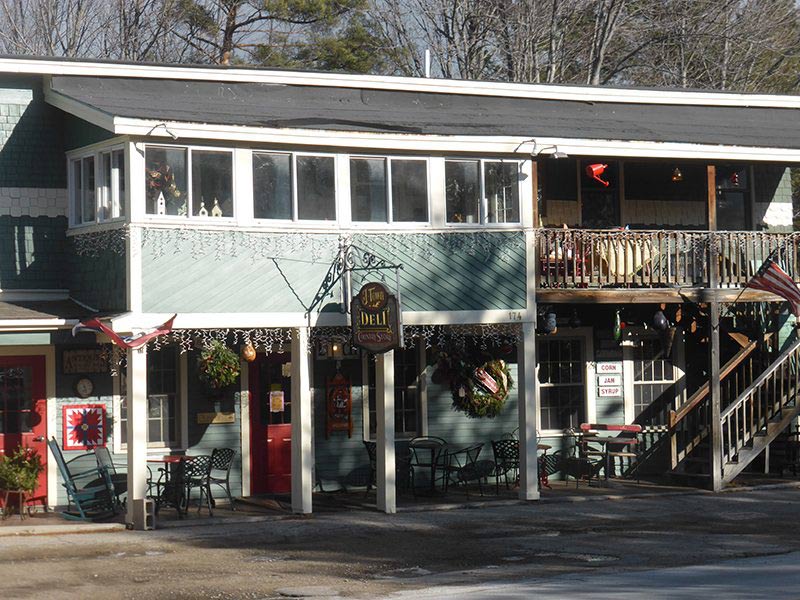 Visit Flossie's General Store & Gift Emporium, J-Town Deli and General Store, the quirky general store with a sense of humor.
"As Big as Your Head Size" Buttermilk Pancakes
One Plain: $3.59 Two: $5.99 Three: Really? $7.99
Explore and play at Cranmore Adventure Park when Touring Mt Washington Valley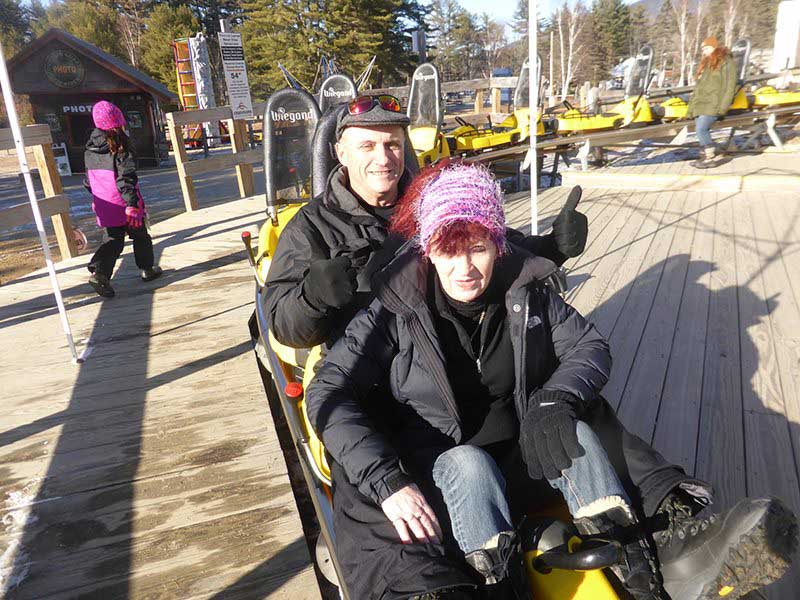 If you love the outdoors and adventure, then you are in the right place. Cranmore Mountain Resort is well known for fabulous ski and snowboarding activities in the wintertime, and it is also an adventure park with a variety of fun rides and daring activities for kids and adults of all ages.
Rides include the Mountain Coaster, Soaring Eagle Zipline, Summer Tubing, Giant Swing, Aerial Adventure Park, Bungy Trampoline, Spider Mountain, Scenic Chairlift Ride and Segway Tours.
Address: 1 Skimobile Rd, North Conway, NH 03860
Relax at Omni Mount Washington Resort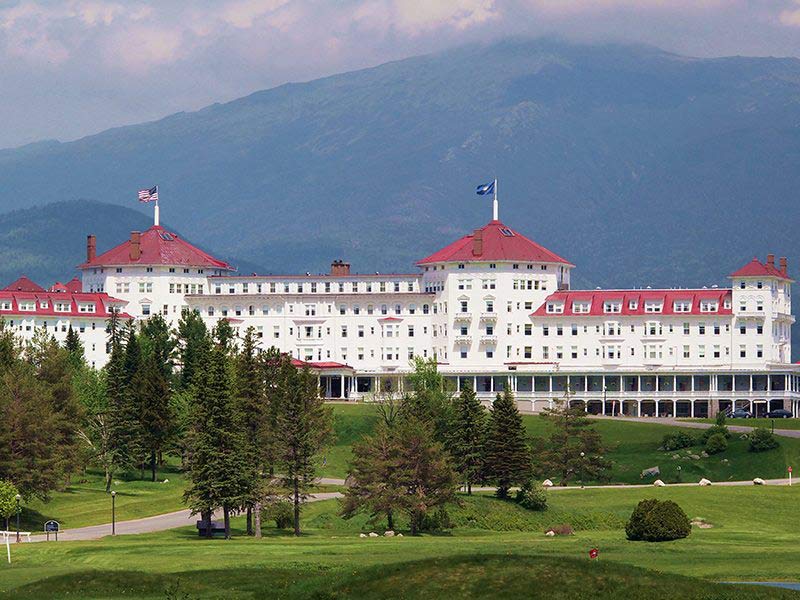 Do a small road trip out to Omni Mount Washington Resort, about 40 minutes from Jackson and be gob smacked at how magnificent this place is. You will see the beauty that is New England, and understand why so many notable people traced a path to the doors here. It is situated right at New Hampshire's largest ski area, Bretton Woods. Have wine on the terrace and admire your surroundings.
Address: 
310 Mount Washington Hotel Rd, Bretton Woods, NH 03575
Have a 5-course Dinner (and stay) at Notchland Inn, Hart's Location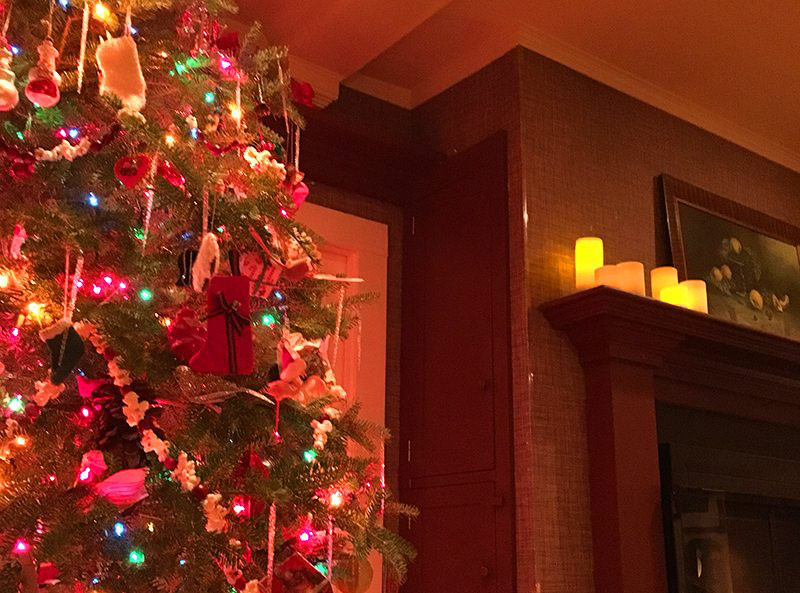 About 17 miles from North Conway you will find the Notchland Inn in Hart's Location. With a population of just 47, this the town has been one of the first places to declare its results for the New Hampshire Presidential primary and U.S. Presidential elections. This is irrelevant but interesting.
Many people come to Notchland Inn to stay in this 1860's granite mansion located on 100 acres surrounded by the more than 780,000 White Mountain National Forest. Others come to enjoy a home cooked 5-course dinner served in a single seating at 7 pm. Dinner is served in a romantic dining room with a crackling fire keeping you warm.
The courses consist of a choice of soups, appetizers, entrees, a salad and desserts. The service by the inn owners is excellent and understated in a good way. The inn is reputed to be haunted by a ghost.
2 Morey Road, Bartlett, NH 03812
Got more time? Here are other things to do:
Visit Cathedral Ledge, a short drive from North Conway up a steep hill for a killer of a view over the Mt Washington Valley on a good day.
Do a tasting test at White Mountain Winery and savor the cold climate wines. It is all about beer also in the White Mountains, and a good place to start is Tuckerman Brewing Company, beer made with 'authentic, mountain brewed good taste'
Stock up on your winter woolies at L.L. Bean Factory Store. As a New England store, they know their cold weather gear, and they do know quality.
Go for a Sleigh Ride on a lavishly upholstered Austrian Sleigh, pulled by the beautiful horses through Nestlenook Estate and Resort, Jackson, NH
This is an area of New England where you will never be short of things to see and to do. In fact, three days will only scratch the surface of the quintessential New England area, but it will give you that impetus to return. These are just some suggestions on How to Spend 3 Days Touring Jackson, NH and the surrounds. Another post entirely will be how and where to ski in Jackson and the surrounds.
Getting To Mt Washington Valley
In 4 hours you can drive to: 
Montreal Quebec, Canada
Hartford, CT
Bar Harbor, ME
Albany, NY
There are 3 major airports that service the Mt Washington Valley, NH area:
Boston/Manchester Airport, Manchester, NH – 2 hours
Logan Airport, Boston, MA – 3 hours
Portland International Jetport, Portland, ME – 2 hours
Portsmouth, NH is just 1 1/2 hours to the south, from there you can connect to:
Amtrak
Concord Trailways