We follow the very clear directions to Mt Hay Luxury Retreat in Berry, NSW. We cross a bridge, three cattle culverts, up a winding moss covered road, negotiate a hairpin bend, and stop. We repeatedly stop as we negotiate this stunning stretch of road. We stop during the day and the night, to look over the views, and to the village of Berry. We chat to the cows on the way each day. We see along the lovely and unspoilt stretch of the Shoalhaven, one of the perennially popular destinations on the South Coast of New South Wales (NSW) Australia.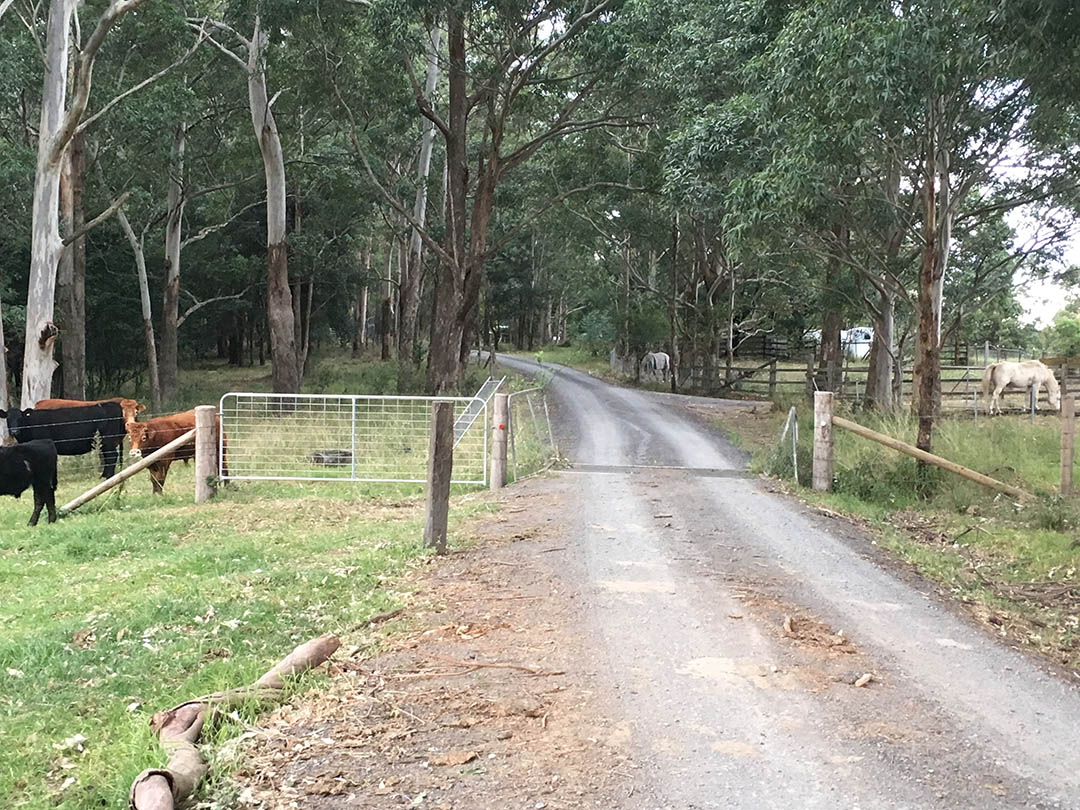 We love the escarpment, which creates the spine of this bucolic scene. We love the blue of the ocean in the distance, and the green just envelopes us. If you think I am waxing lyrical here, you would be correct. This is just as pretty as a postcard type scenery, and it just gets better as we arrive at Mt Hay – Luxury Retreat in Berry, South Coast NSW for two nights.
Why are we in Berry?
We are here to explore the food scene of Berry and the surrounding areas of the Shoalhaven region. This is a region we have visited regularly; always on a quest to try the new and different foods and wineries that the region is renowned for. The Shoalhaven has always been a mecca for the summer visitors with its endless beaches. [clickToTweet tweet="Berry, NSW has also always been a mecca for gastronomes, and with good reason #travel #unspoiltshoalhaven" quote="Berry, NSW has also always been a mecca for gastronomes, and with good reason" theme="style3″]. Berry is one of those escape from the city destinations. At just 2 hrs south of Sydney, and 2 and a half hours from Canberra it is ideally placed for this.
You can read about it here
The Food and Wine Scene in Berry, NSW and  Bite Around Berry – a Walking Food Trail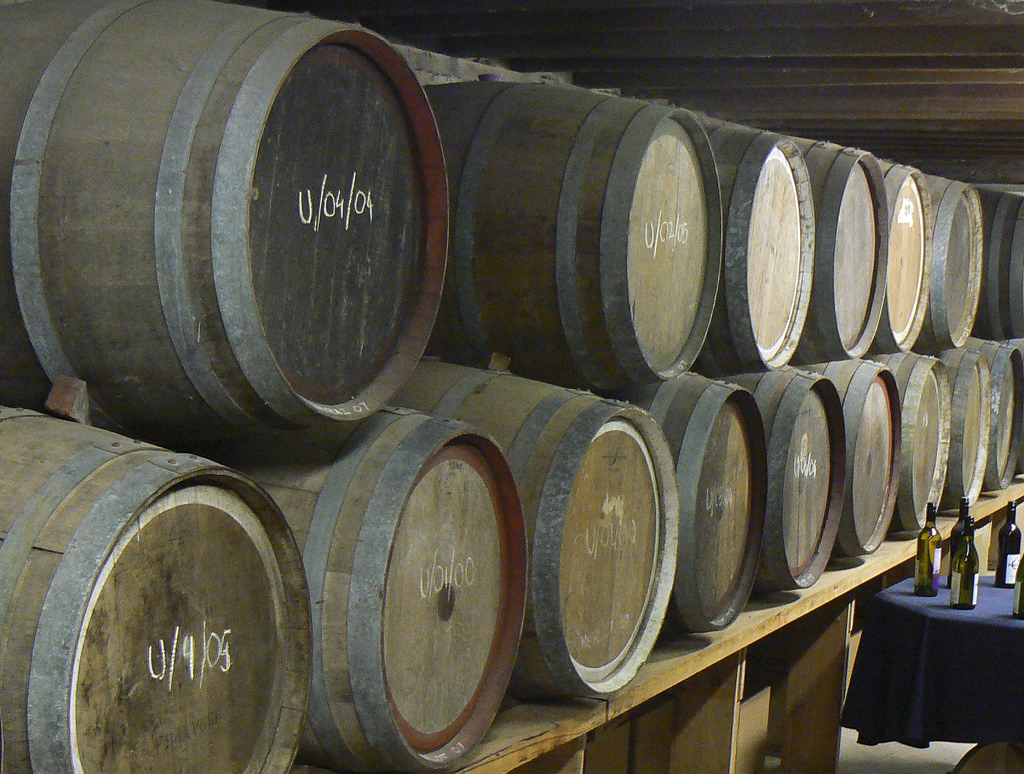 About Berry, NSW
Berry is one of those cuter than cute villages, with its popular food and craft markets that draw the crowds. It is, however, the gastronomic scene, and the luxury retreats like Mt Hay that appeal to people wanting something both unique, quirky, luxurious and special for a weekend or mid-week getaway.
Exploring Mt Hay Luxury Retreat
We do eventually arrive at Mt Hay Luxury Retreat. It sits atop the hill as you would have gathered from our directions. It is on 360 acres, against the backdrop of Broughton Head, with sweeping views of the mountain. What we do see when we arrive, are lovingly tendered gardens, ripe and laden fruits trees, and colour. Lots of Colour. There is a riot of colour in some of the very interesting buildings that we know will be the five suites available for guests. This is a boutique resort, so when you want to come, book early.
As we get out of the car, we are greeted by Teal, the gentle family dog, closely followed by the Mt Hay owners, the delightful Anthony and Louise.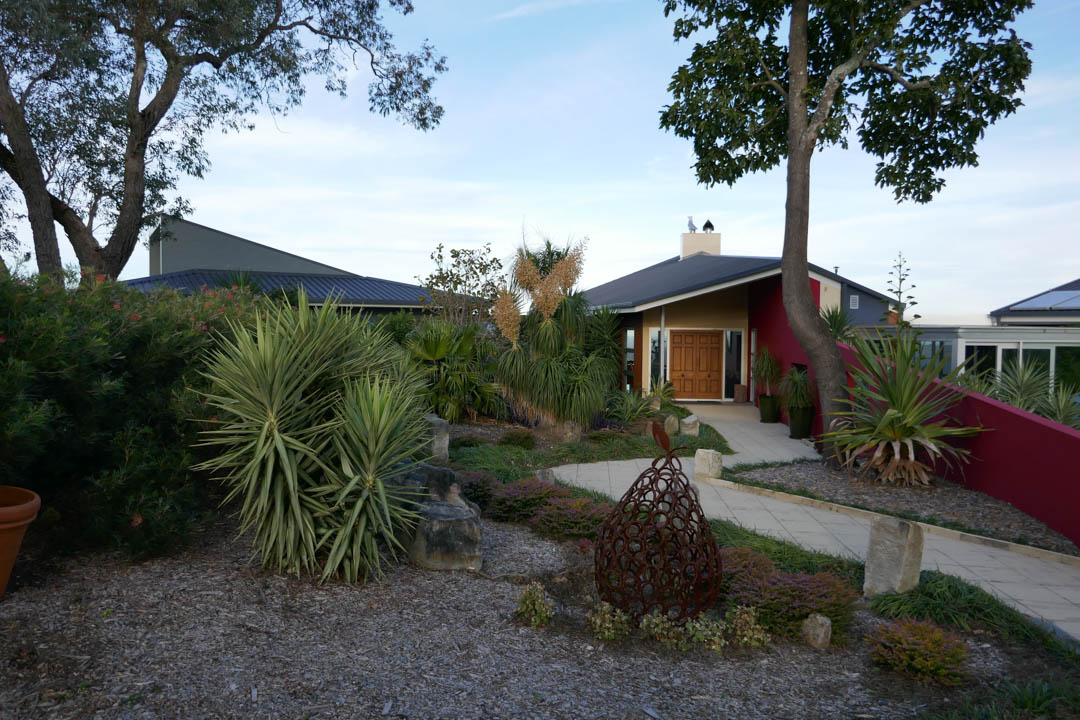 Mt Hay Luxury Retreat Exudes Sophistication
As we enter our suite, we are stopped in our tracks by the expansive windows that front the views that we kept stopping for on our way up to Mt Hay Luxury Retreat. This is an open planned suite, split over two levels, with a vibrant green lounge, making it the perfect place to admire the view. Let me mention the view to you again, and again. It is priceless.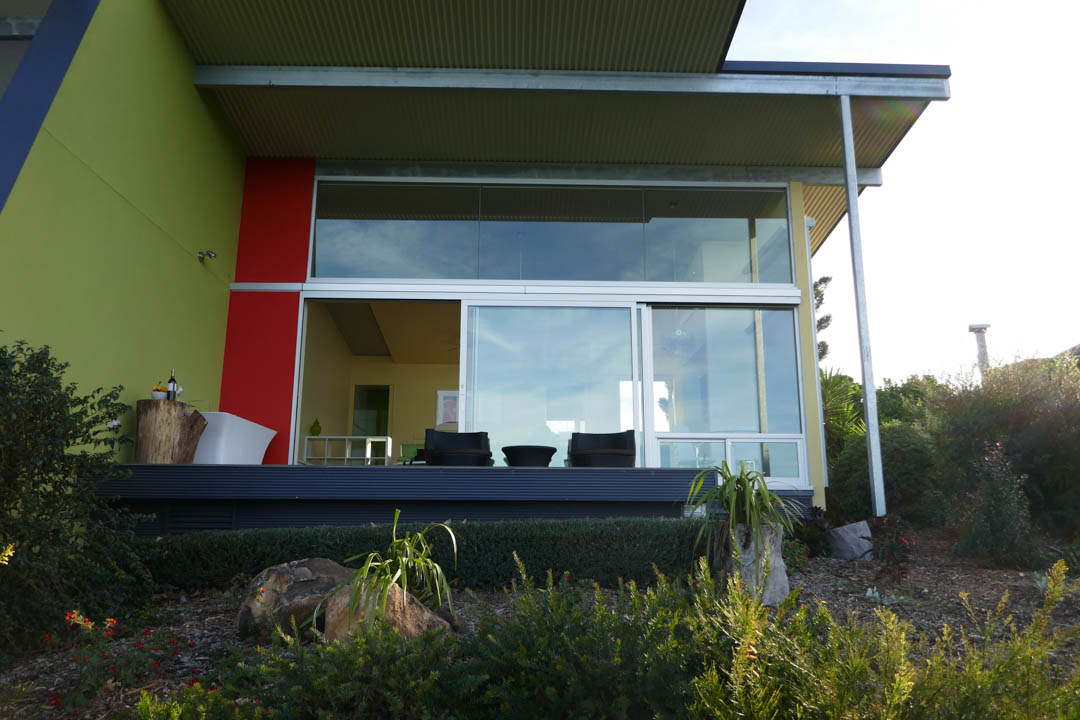 On the split buy cialis cheap uk upper level is the king sized bed where you can lie and admire the ..wait for it ..the views. But there is more. As you go out onto the deck to overlook the gardens, both native, floral and herbal to admire said views, you see the piece de resistance – an outside bath on the deck to admire …the view.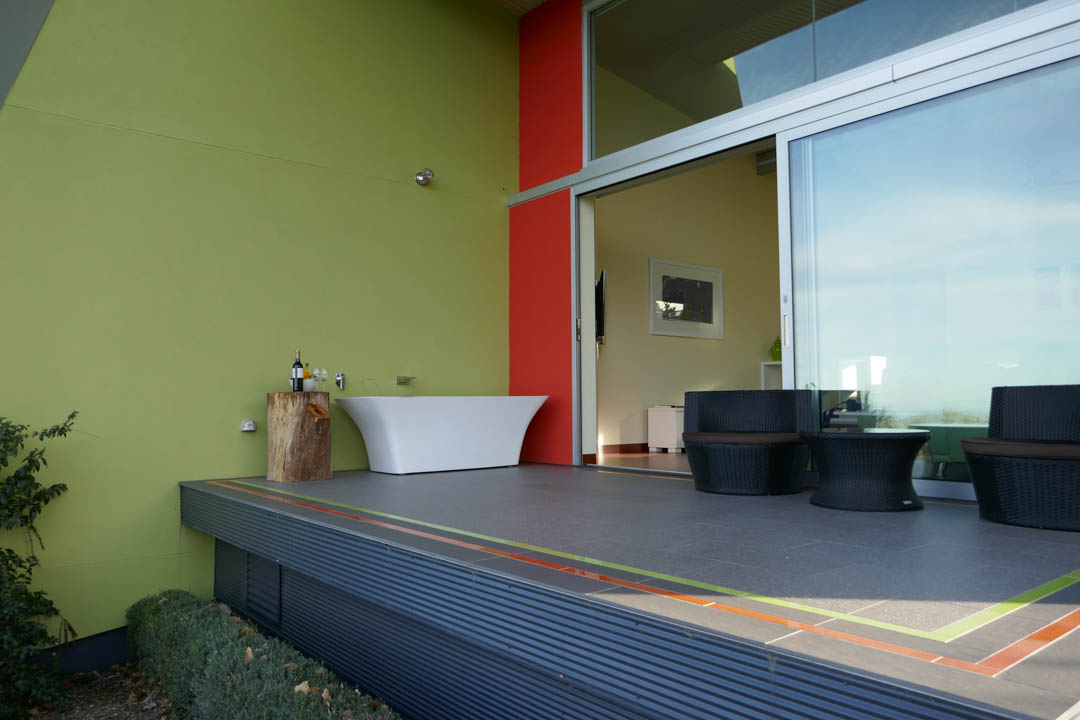 Our suite is a considered mix of lime greens, orange, and white and it all works in this tapestry. There is seamless indoor/outdoor living at Mt Hay Luxury Retreat. The bathroom is also large and open planned with an outdoor garden within a gazebo, making showering under the rain head enjoyable.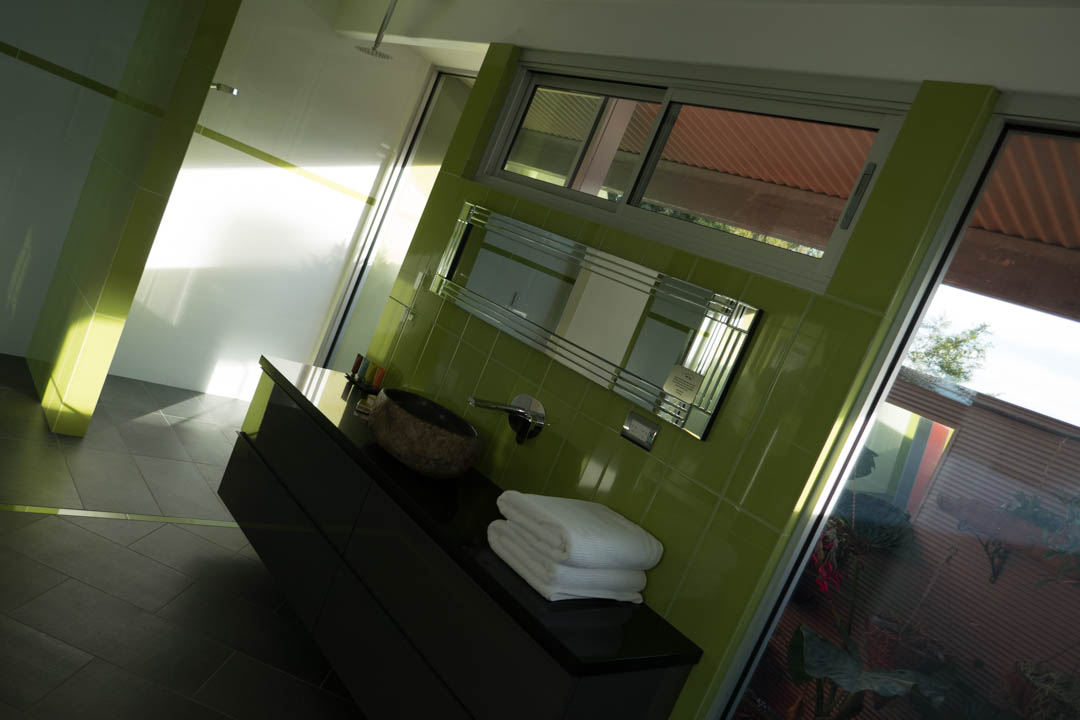 There is a kitchenette with capsule coffee maker, kettle, toaster, microwave, bar refrigerator, crockery and cutlery. But truth be told, we were here to eat at the many restaurants and visit many wineries, so other than a late night coffee, we didn't use it.
There is Complimentary Wi-Fi internet access ( so happy), a large HD LCD TV and reverse cycle air conditioning. However, the large and luxurious doona was enough for us, to snuggle and watch the view.
Read about our Food Experience in Berry here.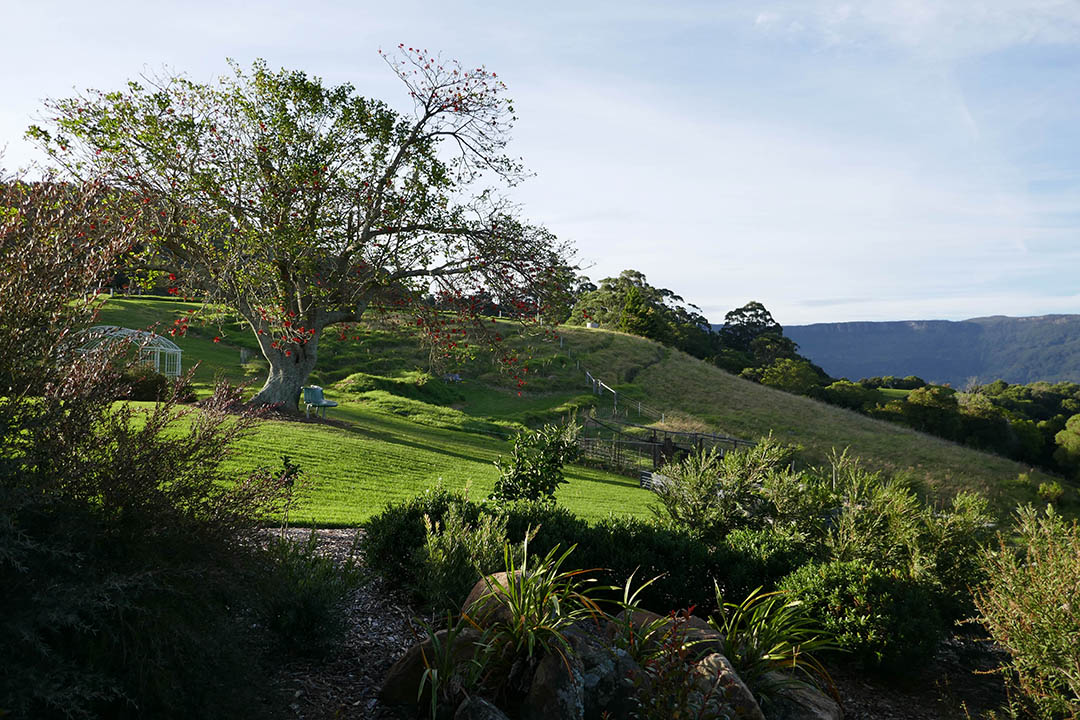 Other Amenities at Mt Hay Luxury Retreat
There is a 33-metre indoor heated pool and spa, a jetty over a pond with koi carp that like you to feed them, and even for some reason, an elephant in the garden. There is a giant, playable chess board. Someone had a sense of humour the days we were there, with an interesting positioning of the pieces. There is a large swing up in the paddock that affords magnificent views. Did I mention sunrises and sunsets, that you can watch unfold from your bed? Epic.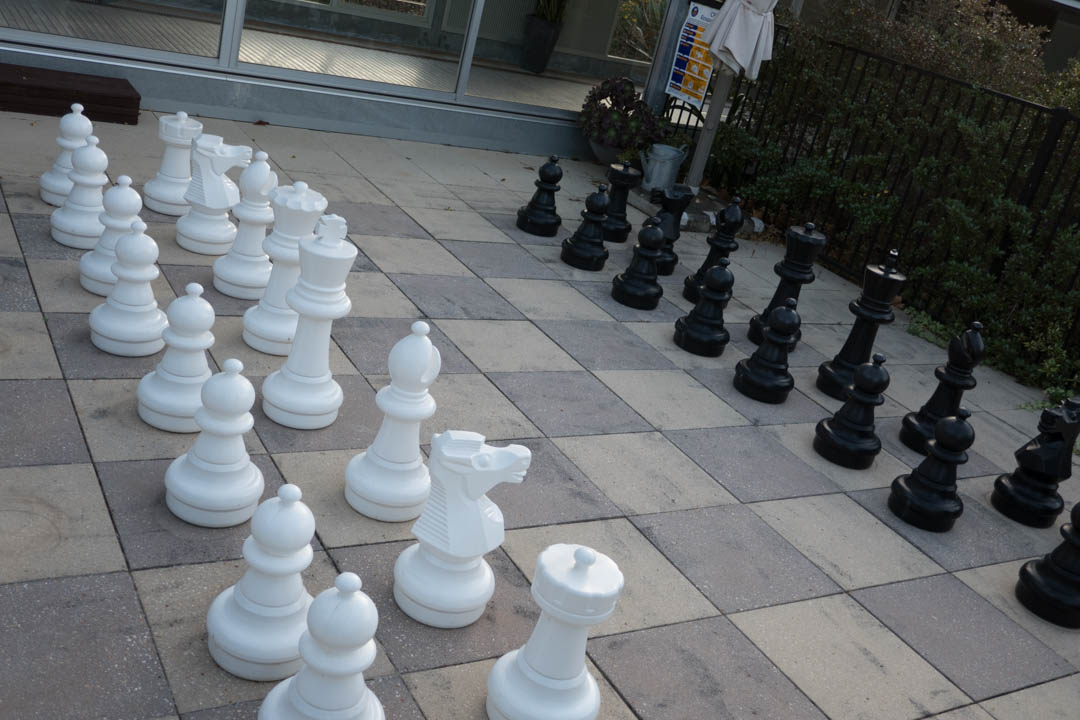 However, the Mt Hay Luxury Retreat in Berry, NSW is even more than the views. The property is immaculate, everywhere. There are lovely touches in the room, like chocolate covered strawberries and wine, waiting for your arrival. This is one of the most carefully considered properties, and not a penny has been spared from making it the perfect weekend or mid-week getaway.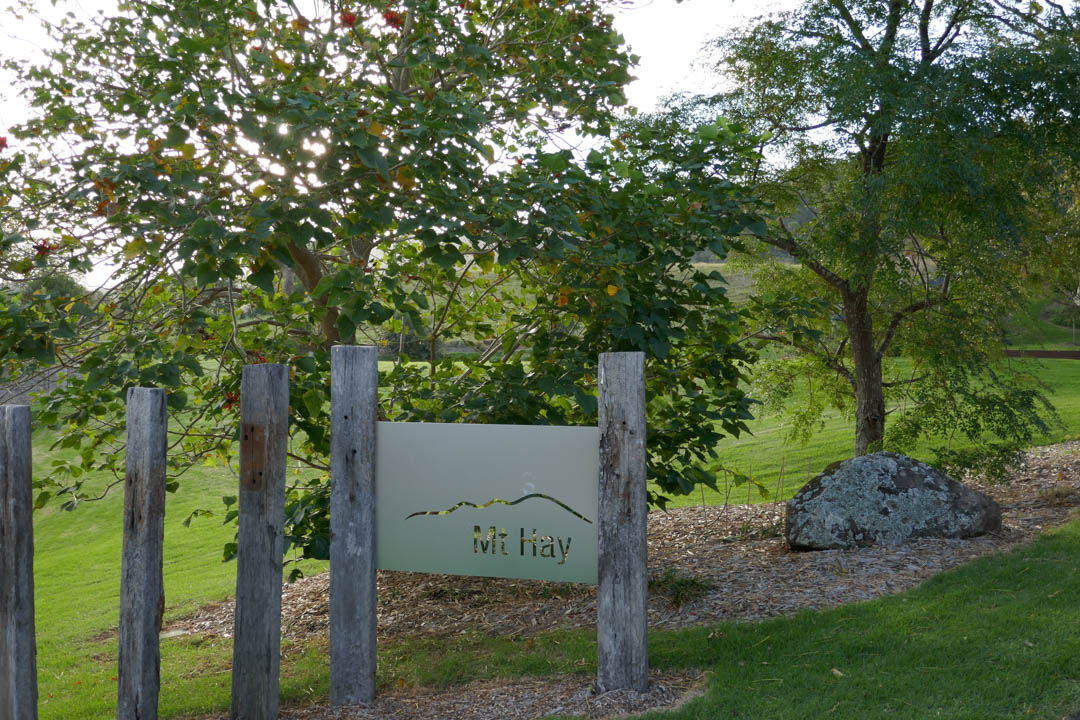 From our suite, we can see Native Australian wildlife outside our window. A Kookaburra spoke to us one morning. Birds are everywhere. There are Brush Tailed Rock Wallabies, Echidnas, Lyrebirds, Kookaburras, Wedge Tailed Eagles, and Black Cockatoos to be found there also.
Mt Hay Retreat, Berry is a sophisticated and stunning property that we would be happy to return to when we do come back to Berry, and we will. It is a working farm, and the owners understand the impact of humans on the environment and are committed to sustainable and responsible habits in their stunning retreat.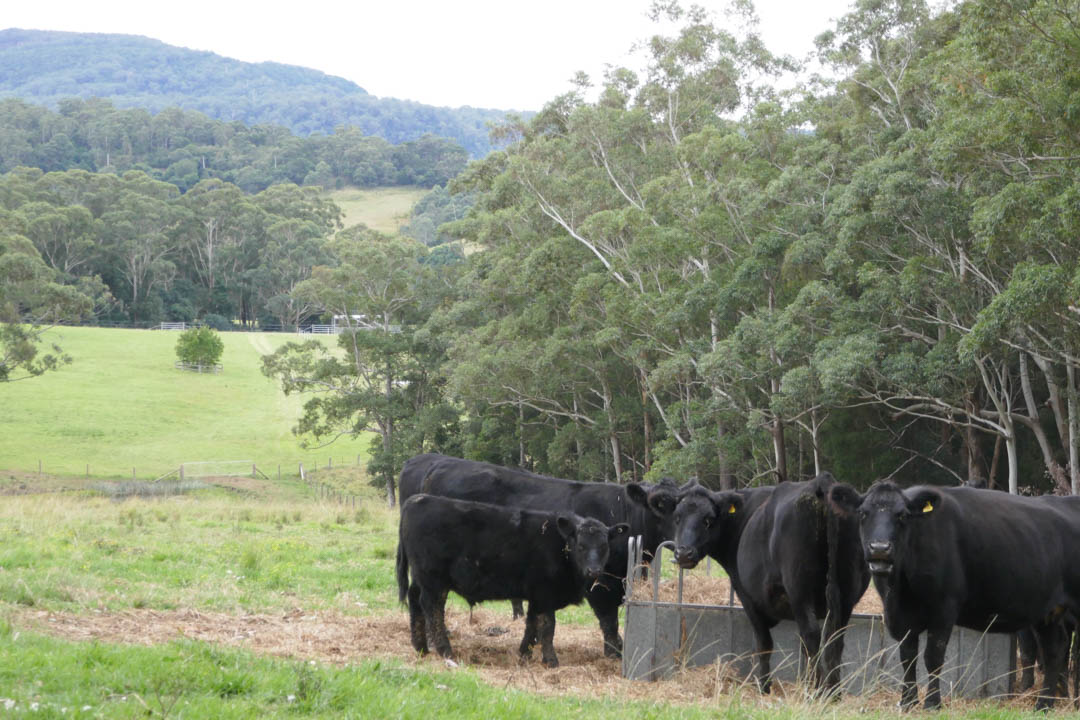 Mt Hay Retreat is a lifestyle destination just above the lovely town of Berry. It is an easy 5-10 minute drive into the town – just count, a bridge, three cattle culverts, and a hairpin bend. The trouble is if you stop to photograph the cows, or the horses, or the view from every angle it just might take you a little longer. That is not a bad thing. You are in the country after all.
Mt Hay Retreat
Address: 
260 Mt Hay Road, Berry NSW 2535
The writers were the guests of
LBPR
; all opinions are there own.