The Food and Wine Scene in Berry the pretty little heritage town in NSW is thriving. The entire unspoilt Shoalhaven area is a food and wine lovers dream, and one could say it is Berry-licious. Don't groan at that one.
Many city dwellers choose to escape to the country, by visiting Berry NSW. The rolling green hills, heritage buildings, uber chic and alternative shops, are big attractors to visitors. Berry is on the South Coast of NSW, which has always been the go-to place for beach getaways, and for the food and wine scene that just keeps getting better. Berry is just about two hour's drive from Sydney, and 2 and a half hours from Canberra, making it a very accessible place to visit.
Food and Wine in Berry, NSW, Australia
It is the food and wine scene that has people talking. We spent three days and nights sampling the many restaurants, cafes and wineries that the Shoalhaven has become renowned for. Staying at the stunning Mt Hay Resort overlooking this quaint yet sophisticated village was the icing on the cake.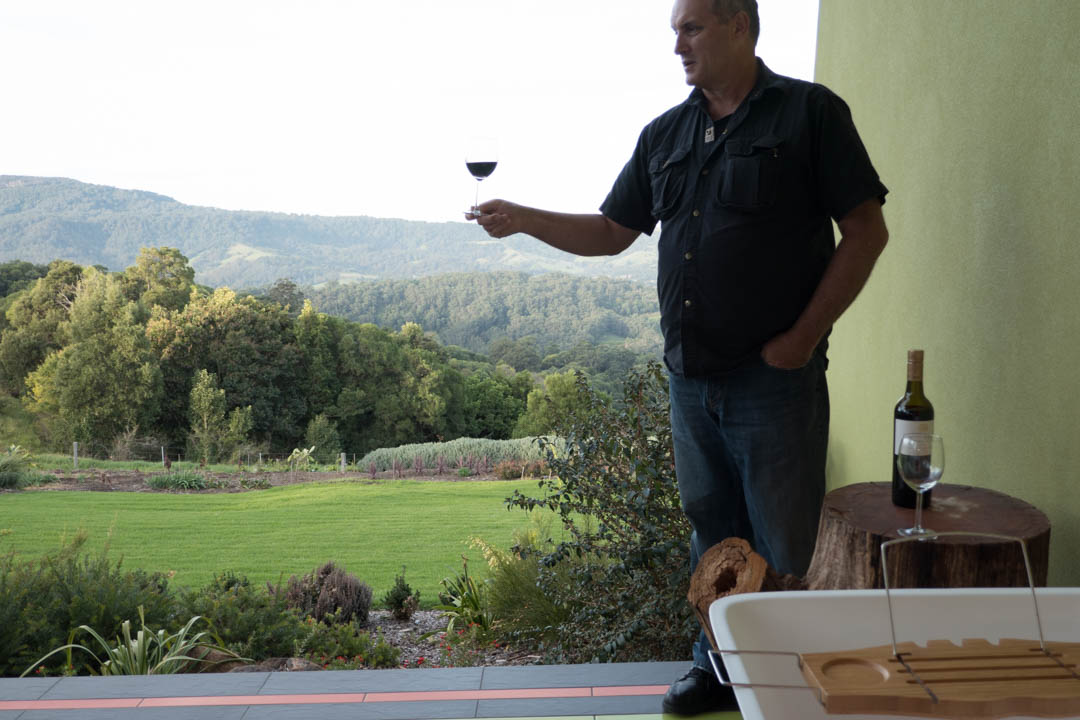 Last year we also spent three days exploring further south in the Shoalhaven region. There is no denying that this is foodie heaven.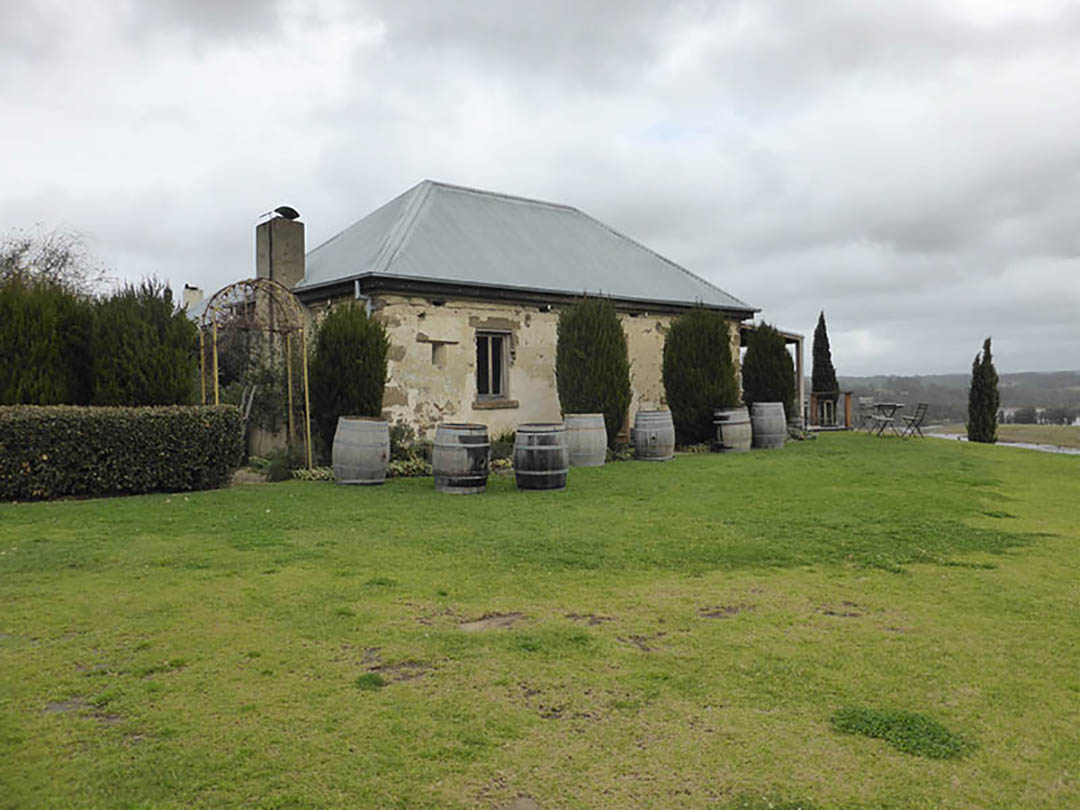 You can read about our experiences at:
A Family Affair at Cupitt's Winery and Restaurant
When you Don't Want to Leave: Tallwood, Mollymook
St. Isidore Restaurant- Food & Wine, Shoalhaven, NSW
Silos Winery and Restaurant, Berry
Stalking Rick Stein to Rick Stein at Bannisters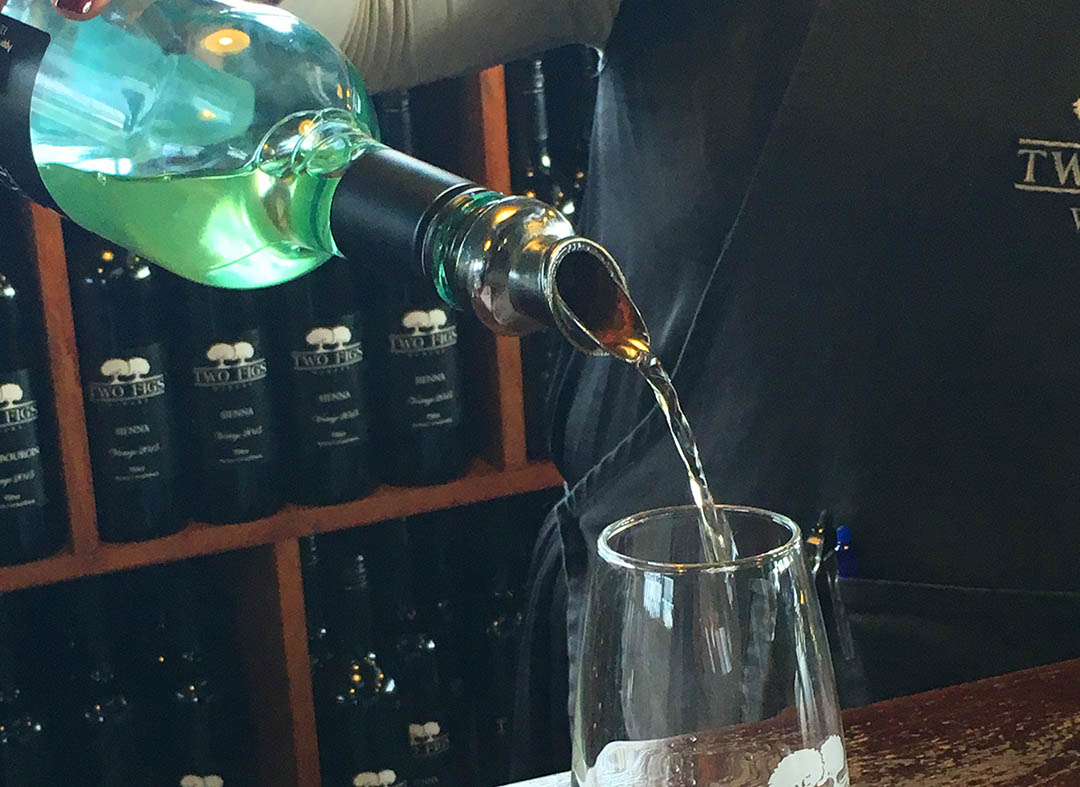 About the Food Scene in the Shoalhaven
There has always been a thriving and innovative food scene here on the South Coast of NSW, Australia. What undoubtedly brought the region to international attention was when renowned chef Rick Stein set up his restaurant, Rick Stein at Bannisters in Mollymook. This helped to put the area on the map, and that also meant visitors soon discovered many of the other Shoalhaven restaurants, cafes and wineries.
The numbers from the Shoalhaven Tourism Board indicate that the foodies are coming in droves, and the tremendous growth in the number of people attending the annual Shoalhaven Coast Winter Wine Festival is a testament to the fact that this region of NSW, is well and truly on the culinary map.
Winter Warmth in Berry
A crackling wood fire? A glass of red? A gourmet meal? Beautiful accommodation?
Many people are coming to experience the Winter Warmth of Berry; this quaint yet sophisticated village with the city attitude in the Shoalhaven. Add to that some experiences like a winery tour, a festival or two, and a walking food tour, some amazing markets and Berry is one impressive winter weekend getaway.
A Community of Artisans
What impressed us last time, and again during this visit, is that each winery and each restaurant and café are helping one another. They are all focusing on using local produce in support of the Shoalhaven region, and all are making sure that the growth of the culinary world is a collective responsibility.
Ben Wallis of Coolangatta Estate says, " Why fight over a piece of pie when you can all work together and make an even bigger pie".
3 Days and Nights of Food and Wine in Berry
These are the places that we visited during our 3 day Foodie tour of the Unspoilt Shoalhaven
The Sourdough Bakery, Berry
Address: 23 Prince Alfred St, Berry NSW 2535
http://berrysourdoughcafe.com.au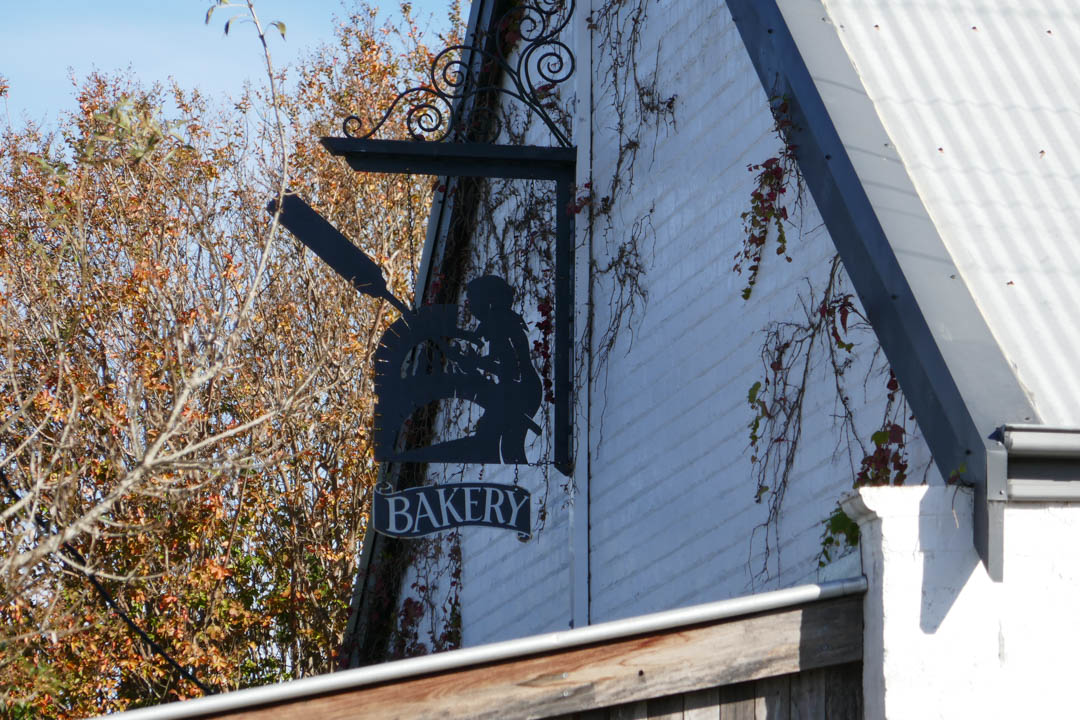 Just to let you know how old I am; the Sourdough Bakery was once called The Baker & The Bunyip Restaurant, and it was one of the best restaurants in NSW. It was run by a French couple, and bookings needed to be made months in advance. My first visit was when I was waitressing at a French Resturant in Wollongong, to pay my way through university.
We, as the staff, were brought to this restaurant, and it remains etched in my brain as an amazing experience. The second and subsequent visits were always to road-test new beaus, an old-fashioned term for boyfriends, or potential ones.
It was a unique restaurant and certainly set the scene for the wine and food scene in Berry and the surrounding Shoalhaven region. Before it was The Baker & The Bunyip Restaurant, it was the Berry Estate Bakery, so it would be fair to say that this lovely little building has seen its fair share of food, and customers…and probably remembers me.
It was a nostalgic visit for me when we had lunch at what is now The Sourdough Bakery. This has become an institution for both locals and visitors to Berry. Beating the aromas of coffee and bread is hard. These are comfort smells, and indeed more intensified in the cooler winter months when a dose of winter warmth in Berry is appreciated.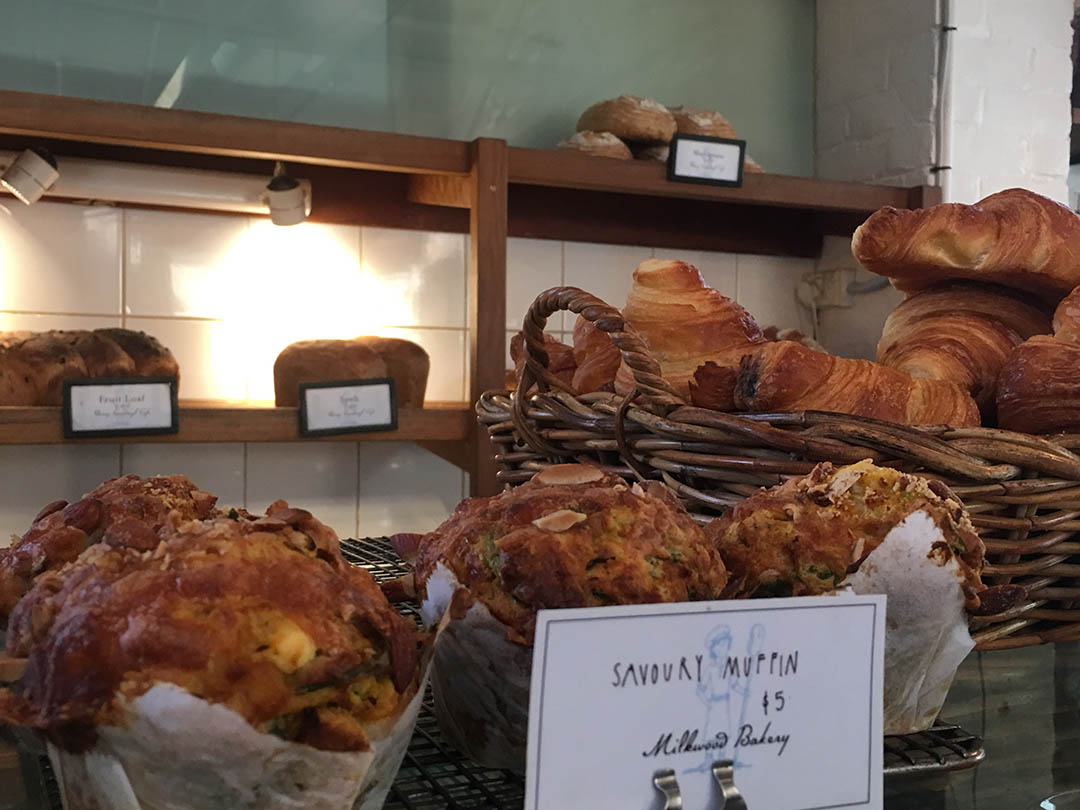 The sister property is Milkwood Bakery on the main street of Berry.
SOUTH on Albany
Address: 3/65 Queen St, Berry NSW 2535
http://southonalbany.com.au
I suddenly understood why people on many cooking shows rave about seasoning. The chef at SOUTH on Albany's knows how to season. My crispy skinned fish, which was local Mulloway was seasoned to perfection. The entire meal was. The chef, John Evans just knows how to season. The restaurant uses local and seasonal ingredients and does so with panache. This is a European inspired restaurant run by husband and wife team John Evans and Sonia Greig.
I like to own my hypocrisy and having spent the previous week exploring Raja Ampat in West Papua, had declared that I would not eat fish and rice for a month, and that offal was off the table after an immense Padang meal, consisting of everything that was inside any animal. It was all very good, but I probably overdosed on these Indonesian dishes.
So what did I order? Chicken Liver Pate, with pear chutney on grilled sourdough, and locally sourced Mulloway also known as jewfish. I told you I would own my hypocrisy, and a good thing I did, as these were both beautiful dishes. Gordon went with the homemade pumpkin and parmesan soup with pepitas, followed by the pink roasted sirloin with celeriac puree, baby carrots, green beans, lentils and Madeira jus. Again, he also noted the finesse that the chef has with seasoning. While we swore we wouldn't eat dessert on this epic food tour of Berry, we again own our hypocrisy. We had the flourless chocolate pudding with popcorn ice-cream and the tiramisu. Both were nice, but maybe not in the same league as the main meals.
The Burrows in Berry
Address: 71 Queen St, Berry NSW 2535
http://rabbitandcocaterers.com.au/the-burrows-cafe-berry/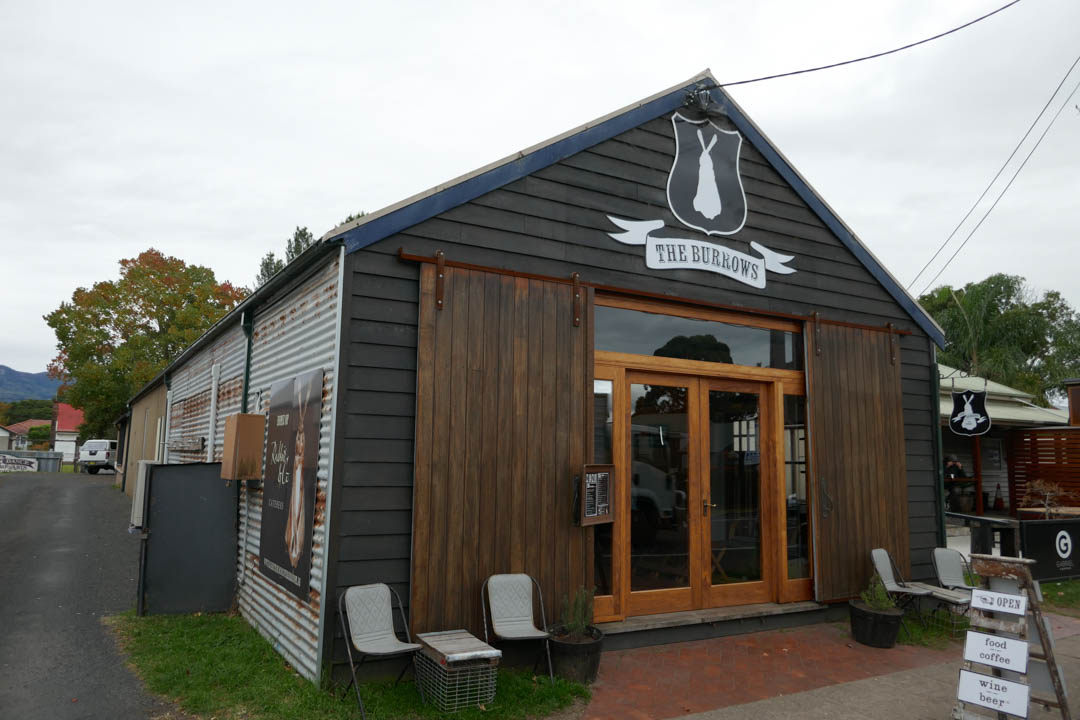 Was it worth the long wait for our breakfast? Well, yes, it was. As we waited, we enjoyed excellent coffee, but then we would expect nothing less in Australia. My breakfast was particularly good, and one I would like to have again. Sauteed Proscuitto wrapped asparagus, on whipped feta, and the star of the show were the dukkah crusted boiled runny eggs. This was served with sourdough because Berry and sourdough seem to be interchangeable terms.
Coolangatta Estate Winery and Fire Grill Restaurant
Address: 1335 Bolong Rd, Coolangatta NSW 2535
http://coolangattaestate.com.au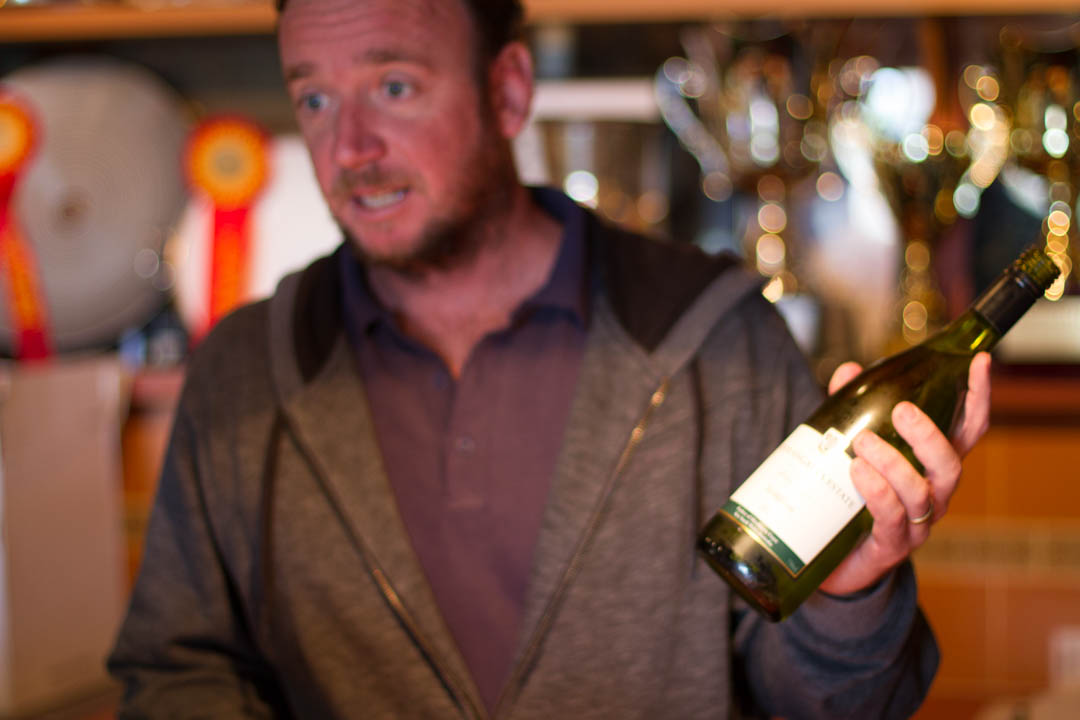 I will admit we spent a long time chatting to Ben Wallis, of Coolangatta Estate Winery. He had just returned from surfing a remote hot spot in Indonesia, named Krui Left in Sumatra. As we had just visited Sulawesi, Ambon and Saparua in the Spice Islands, as well as Raja Ampat, in West Papua we had a good old chat about Indonesia and how much it had to offer.
And then we got into sampling the wines from Coolangatta Estate Winery. This winery has a long and proud history in the Shoalhaven Region. It has been around for 44 years, and yes I had visited it sometime in the distant past, but in effect, it is older than me having been around for 194 years since white settlement of the region.
The wines here at Coolangatta are 'terroir' – a tricky concept in the world of wine, which sort of means 'a sense of place'. In layman's terms, the wines here, are a taste of the Shoalhaven – its climate, its soil, and maybe even its history. Who knows? We tasted some wines, with the Savagnin being my favourite and described by the winery as wine with "..a peach and citrus characters on the nose. The palate has texture and body with ripe apricot and lime showing through finishing with crisp citrus acid."
Gordon enjoyed the Tannat, described as a "Deep and dark in colour with a blackberry flavours on the nose, this brooding brambly wine has a firm tannic structural background, with savoury characteristics and a long persistent finish. An ideal food wine that will reward careful cellaring."
Seriously, some wineries have awesome writers to describe their wines.
Fire Grill Restaurant
This was a lovely experience of the on trend, parrilla style method of cooking on an open fire. In essence, this is an Argentinian method, which is growing in popularity.
I started with half a dozen fresh oysters and followed this with the 300g Aged Sirloin Steak with Camp Oven Beans and Chimichurri Sauce. Gordon had the Pea & Ham Soup with Rustic Sourdough Crouton, followed by ½ Rack of Pork Ribs with Chimichurri made with finely chopped Parsley, Garlic, Olive Oil, Oregano, Chilli, Pepper & White Vinegar, and a half capsicum filled with eggplant, and other vegetables. This was paired with the Savagnin wine.
Two Figs Winery
Address: 905, Bolong Rd, Berry NSW 2535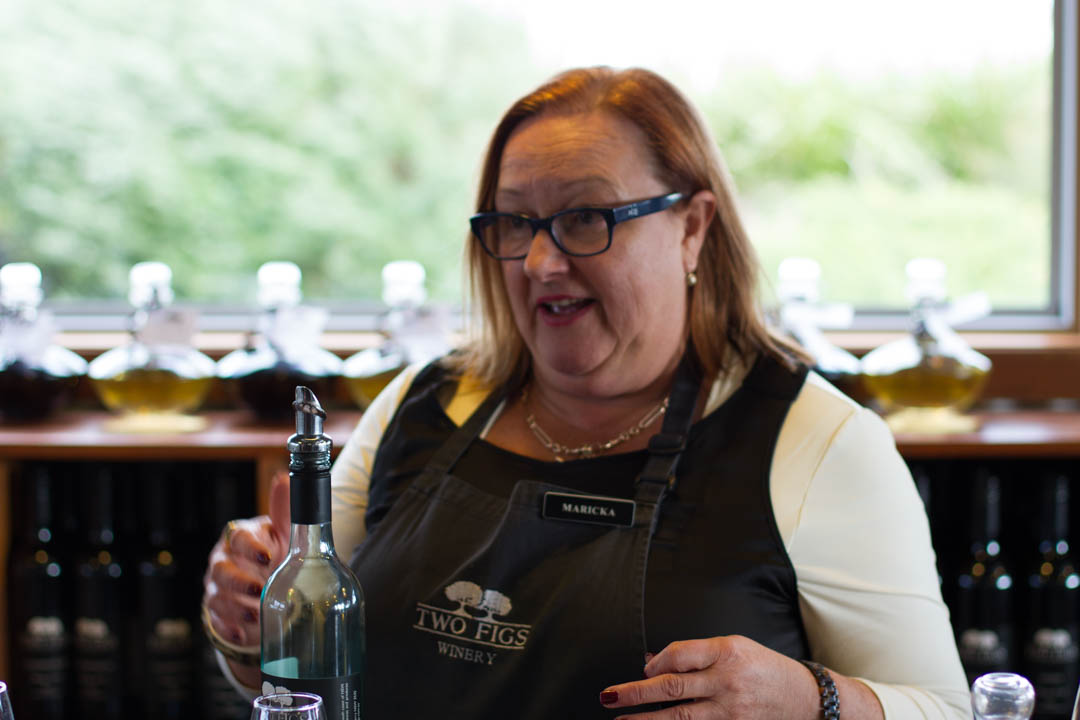 You appreciate how very lovely this area of the Shoalhaven is, and how very unspoilt it is, when you are up a little higher with views over the wide Shoalhaven River, and the greener than green pastures, with black dotted cows, grazing. Just 12km from Berry, at the foothills of Mt Coolangatta, we get to sample some of the wines of Shayne Bricker. The Cellar Door is manned by Maryka, and as we sip our way through the selection of local wines, we also graze on a platter of cheese, pickles, olives and the most delectable small marinated figs. The soil is clay loam on shale. This means the grapes grow with a natural acidity so that no acid or sugar are needed. The chardonnay section is usually the first lot picked every season.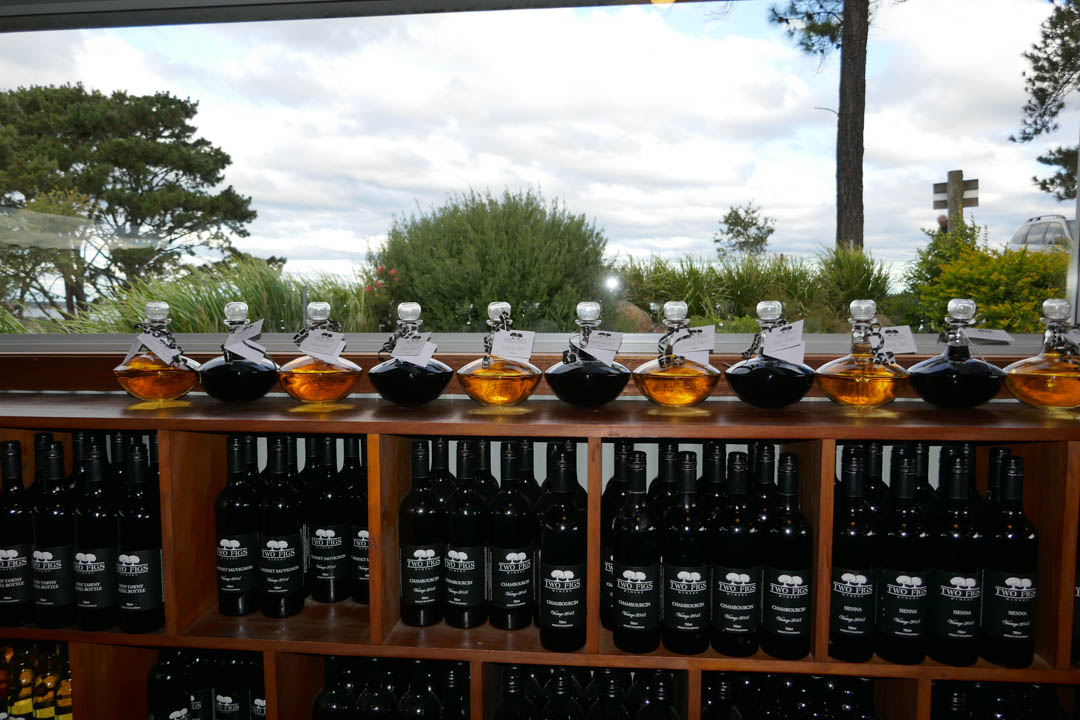 Hungry Duck in Berry
Address: 85 Queen St, Berry NSW 2535
http://hungryduck.com.au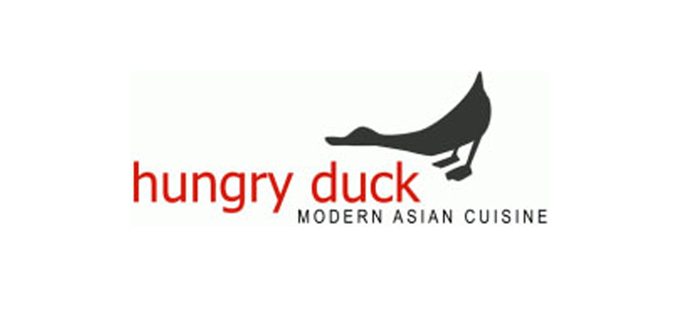 We know our limitations – to a degree – after dining out at both breakfast and lunch, and on a platter in the afternoon. We opted for the 5-course chef's choice banquet menu, rather than the 9 course.
The Hungry Duck is an Asian inspired city restaurant located in a cute village in the countryside. Regardless of having eaten a lot that day, I would suggest that anything more than the 5 courses for a couple would be excessive as the portion sizes are generous. I had read many positive reviews on Hungry Duck, so was pleased that we were able to see what the fuss was all about. I saw it immediately when our first course of sashimi arrived. Fresh off the boat with a citrus dressing and olive tapenade, I was in heaven. 10/10. No questions asked it was that good.
This was followed by another star, Tempura Zucchini Flowers, with aged soy and citrus. We then went to another total winner, the Steamed blue eyed trevalla with vinagered chilli broth and lemon myrtle. And it kept coming with the Red Curry of Duck, stir fried green beans, cashews and garlic chives.
The dessert, however, was not nearly as spectacular as the main meals. It was a kaffir and Tahitian lime tart with a quenelle of local cream. It was good, but not in the league of the first four courses, with a slightly over baked pastry case. Did that matter? Not at all. With exceptional service, I would say that Hungry Duck is one of the best restaurants we have been to in a while and trust me, we eat out a lot. Bravo to chef David Campbell, who studied under Tetsuya, Kylie Kwong and Neil Perry, and escaped Sydney for Berry.
[clickToTweet tweet="In reality, Berry, NSW is the country version of inner city Paddington IMHO. #unspoiltshoalhaven #travel" quote="In reality, Berry, NSW is the country version of inner city Paddington IMHO."]
Bite Around Berry – a Walking Food Trail
You can read about our very enjoyable Walking Food Tour of Berry, and meet the many artisans who loyally support local produce, and one another in the Shoalhaven area of NSW, Australia. It was one of the best, most informative and enjoyable experiences as we got to know many of the Berry's artisan foodies.
The town or village of Berry, in the Shoalhaven, is definitely Berry-licious.