Travel and food, food and travel – this is our weekend travel inspiration.
Food is the way we meet people whether it be at the markets, at a café or ordering from a street stall as we did in Singapore. Food is also something that we just enjoy for the tastes and the sociable nature of the eating process.
Singapore is a bustling city where food reigns supreme. The cultural fusion of Chinese, Malay, Indian and indeed British influence, makes this city highly appealing to visit and to devour the many dishes on offer. Singapore is known as the "City of the Lion" which indicates its strength and courage in facing many challenges.
Food is not one of these challenges as the city is a feast waiting to happen.
For a real taste of Singapore, try this signature seafood dish – Singaporean Chili Crab.
These hard shelled crabs are cooked in a sweet, salty, chili-hot tomato sauce. Potentially the most popular of all crab dishes, Singapore chilli crab is totally decadent.
Singapore is hot and humid city, and this dish will only make you feel the heat more .. in a very good way.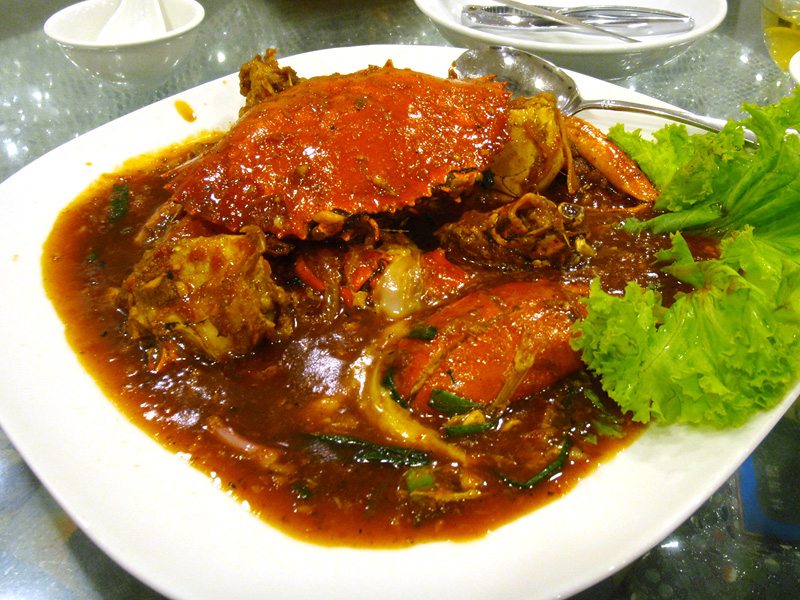 Most recipes call for mud crab, because of the amount of meat found inside. Singaporean Chili Crab is totally delicious and it is a messy dish to eat, but well worth the effort.
Singaporean Chili Crab Ingredients
4 uncooked blue swimmer crabs
1 tablespoon peanut oil
2 long fresh red chillies, seeded, finely chopped
2 garlic cloves, crushed
1 tablespoon finely grated fresh galangal
1 stalk lemongrass, white part only, finely chopped
1/4 cup (60ml) tomato sauce
1/4 cup (60ml) sweet chilli sauce
2 tablespoons shaoxing wine or sherry
2 tablespoons kecap manis (a sweet and sour sauce)
1 tablespoon lime juice
1 tablespoon finely grated palm sugar
1 bunch green onions, trimmed, thinly sliced
1 bunch coriander, leaves picked
Steamed Rice
Method to cook Singaporean Chili Crab
1.         To segment the crab, lift the triangular tail flap on the underside of the body and hold. With the other hand, pull off the top part of the shell. Discard the top shell. Remove and discard the spongy, finger-like gills. Cut the body into quarters. Use a nutcracker or the blunt edge of a large knife to crack the large claws.
2.         
Heat the oil in a wok over high heat until just smoking. Add the crab and stir-fry for 10 minutes or until the shell changes colour and meat turns white.
3.         Add the chilli, garlic, galangal and lemongrass and stir-fry for 1 minute or until aromatic. Add the tomato sauce, sweet chilli sauce, wine, kecap manis, lime juice and sugar and stir-fry for 2-3 minutes or until sauce boils and thickens slightly. Remove from heat and add half the green onions and coriander and toss until just combined.
4.         Spoon the crab and sauce among serving bowls. Sprinkle with remaining green onion and coriander. Serve immediately with steamed rice, if desired.
It is not a difficult dish to make and you will feel that you are in the heart of the Singapore , when you try this deliciously hot Singaporean Chili Crab.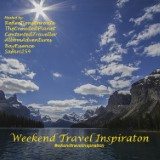 Linky Party – Link Your Stories and Photos Here
1. Link one of your inspirational travel photos or stories to this post by adding your info.
2. Copy and paste our badge and a link to this page.
3.  Visit some of the other wonderful travel bloggers, read their posts, and leave a comment.  It would be great if you could comment on 2-3 posts.
4.  Tweet it and include this hashtag. #wkendtravelinspiration .
5. Follow all the hosts of Weekend Travel Inspiration who are working hard to spread the word on what wonderful work travel bloggers are doing.
[inlinkz_linkup id=498651 mode=1]