The Gentrification of Canberra
If I look one way and see a Paleo café, and look the other and see an organic vegan cafe, then it makes me think. If I see people sitting in the chilly air or inside, sipping on chai lattes, tapping on their phones, while some are actually talking, then my curiosity is piqued even further. This is what I see in areas of Canberra that have changed over the 30 something years that I have been coming here.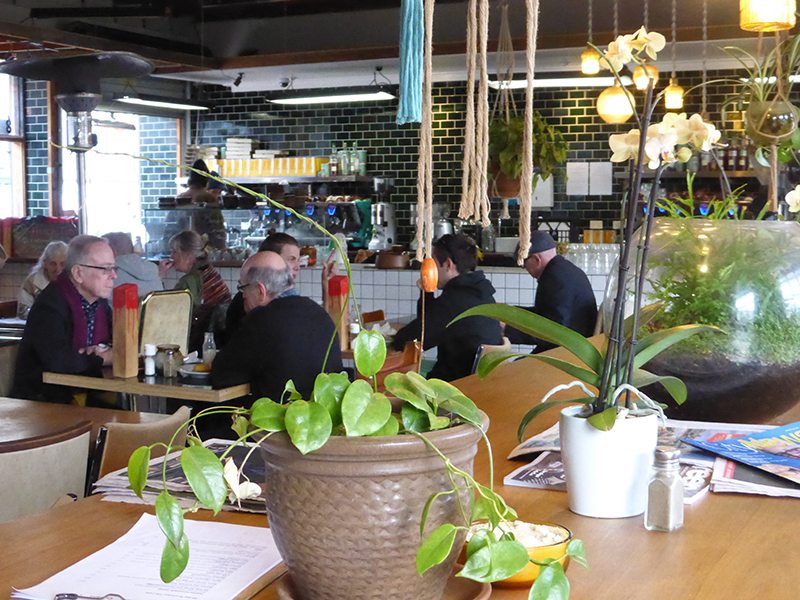 Many years ago I read a book by Ruth Park, The Harp in the South
 which illustrated a working-class suburb of Sydney where life was a struggle on a day to day basis. It was considered a poor working class inner city suburb, a mix of post-war Irish, Chinese and other immigrants working together to get by. Nothing more, to just get by. This was Surry Hills, Sydney.
Today Surry Hills is uber chic, liberal, rich and enticing with its boho chic yuppies and liberals loving this gentrified suburb. It happened in Shoreditch, London, where people, who were prepared to take a chance moved into this area that was considered to be undesirable. It was the creative types, developers, and hipsters, as they are branded, that showed this bravado to breathe life into an area.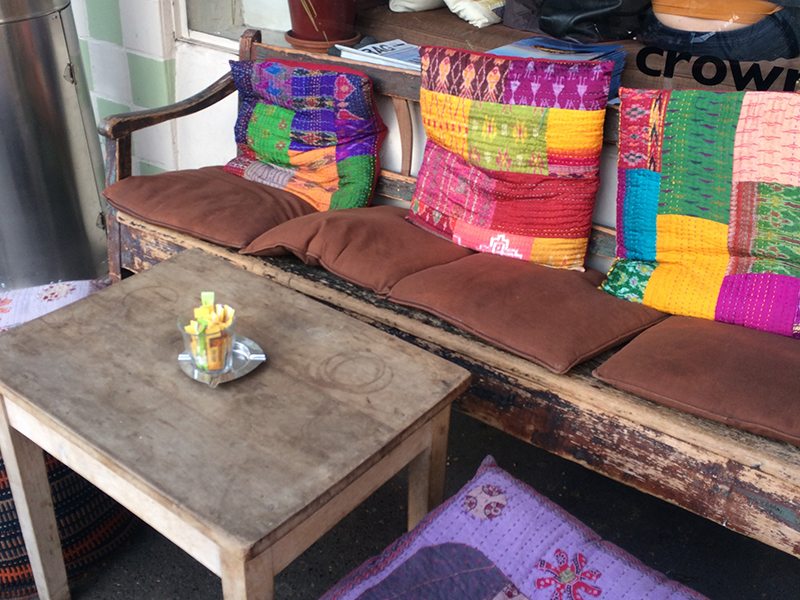 Canberra is a very young capital city
As Australia's national capital city, Canberra is a very young capital city. When you look at capital cities around the world, it is one of the youngest. The city of Canberra was built for the purpose of it becoming the national capital of Australia. The area was once a farming region, and land for the Australian Capital Territory was purchased from New South Wales for the purpose of building Australia's new Federal capital. From 1901 to 1927, the Australian Parliament met in Parliament House, Melbourne, which it borrowed from the parliament of the state of Victoria, which in turn sat in the Exhibition Building. However, Melbourne was never the capital city of Australia.
On 9 May 1927, Parliament moved to the new national capital at Canberra, where it met in what is now called Old Parliament House.
As a purpose-built city for politicians and the associated public service that comes with governing a country, it took a little while for Canberra to gain its own identity. It was never going to be Sydney or Melbourne, and it struggled with this for a while.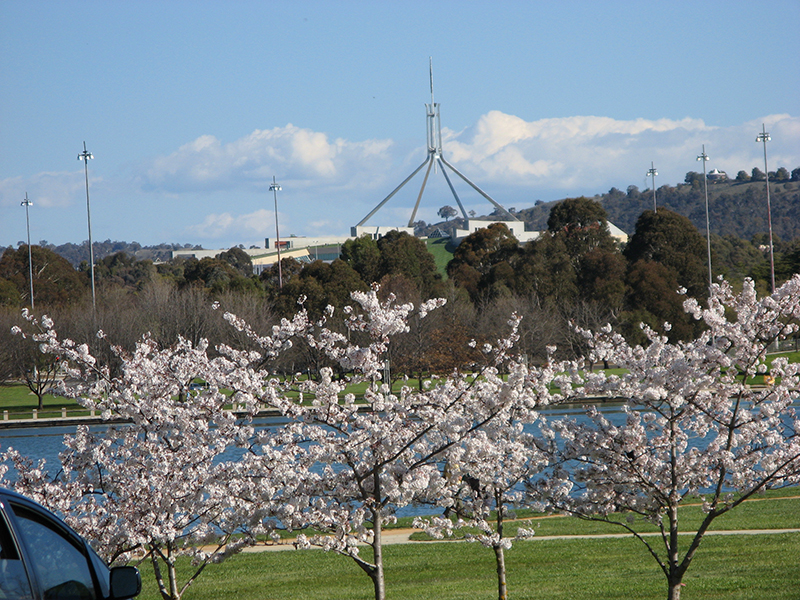 Embracing change
Canberra is now embracing the creativity and diversity that naturally is a resource in such a city. Where it comes from is another discussion.
Now we see areas of Canberra embrace the mind set that we saw change both Surry Hills and Shoreditch. New Acton and Braddon are prime examples of this. Villages, with that village feel, in the heart of Australia's national capital city.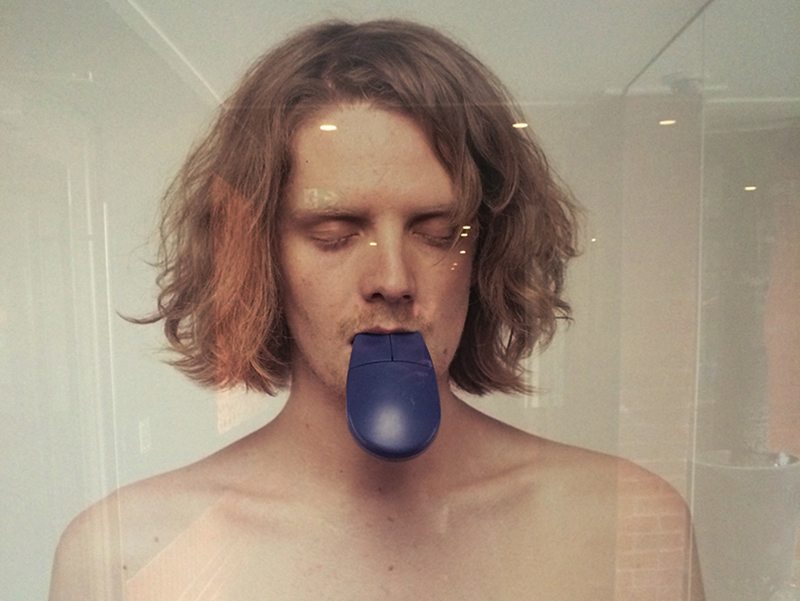 The Gentrification of New Acton and Braddon, Canberra.
The regeneration of the suburbs of New Acton and Braddon, Canberra reminds me very much of the regeneration of Shoreditch in London and Surry Hills in Sydney. They are Canberra's cheap generic cialis india Shoreditch and Surry Hills. This new look and new lease of life are a breath of fresh air in the city. Much like Shoreditch and Surry Hills, there is undoubtedly a risk of both New Acton and Braddon becoming gentrified if it hasn't already.
Does this matter? Not at all. It has given the people, locals and visitors alike, a very real feel of what Canberra is like and will continue to be like, even if the location and the dress may change. Canberra is on the move and the move up. The hipsters are in town, but they are not the only ones. This is an all inclusive culture and one that has no problems mixing it up from traditional to avant garde.
New Acton Precinct,
The urban village or precinct of New Acton is known for creative dining in a modern setting with artistic flair. At the heart of this is the intriguing Nishi building, home to Hotel Hotel. This was a collaboration of over 50 designers and artists with the inspiration gained from the old Australian shack. Visually it is incredible and it is vibrant and an excellent study in urban design.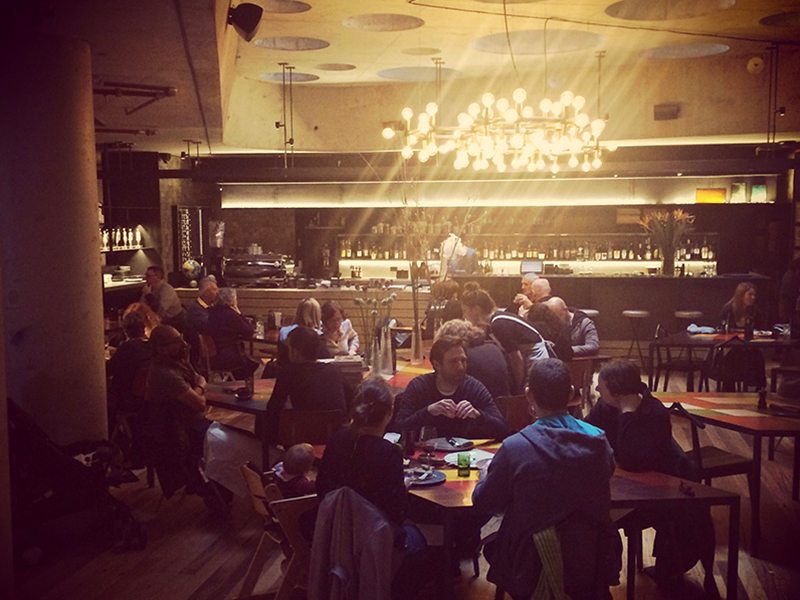 Braddon Precinct
Because let's face it precinct sounds so much hipper than suburb ….
Centred around Lonsdale Street, Eloura and Mort Streets you will find a mix of hipster cafes, casual eateries, funky bars, pubs and award-winning restaurants. You will see Paleo, vegan and artisan ice cream makers.There is an appeal to all people, and this appeal very much lies in the food offerings. From a Paleo Cafe to schmick and very good Coffee Roasting houses, vegan caffs and some amazing pop-ups with cheeky attitudes and damn good food, Braddon is rightfully pulling in the crowds.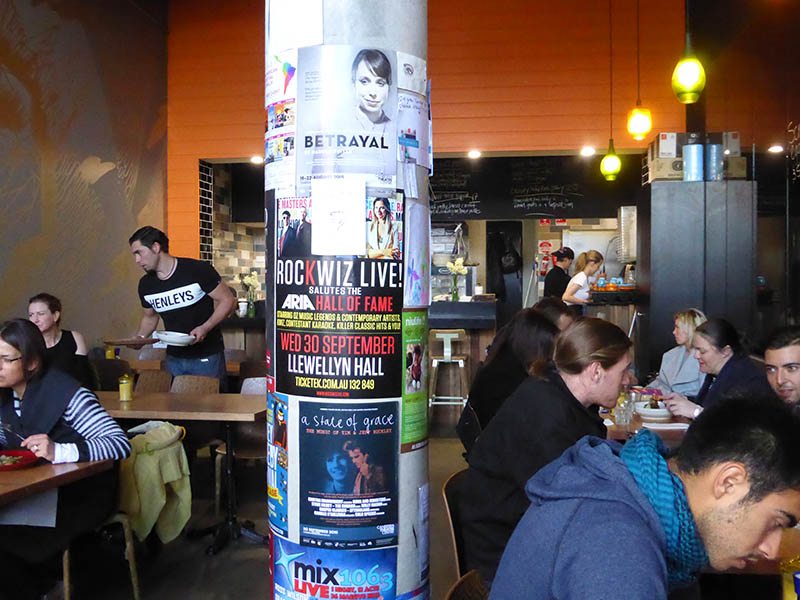 Regardless, Canberra is in the midst of a regeneration, and it is exciting.
Canberra food trucks are located at The Hamlet in the suburb of Braddon. The Hamlet was once a tyre shop and yard. Developer Nik Bulum created a unique retail, cafe and restaurant strip here in Lonsdale Street in Braddon. Bulum, known as the founder of Lonsdale Street Traders, is continuing. In June this year, 2015 he also bought the Canberra City Bowling Club promising to build another "village-within-a-suburb". For foodies, see Food Lovers Guide to Braddon.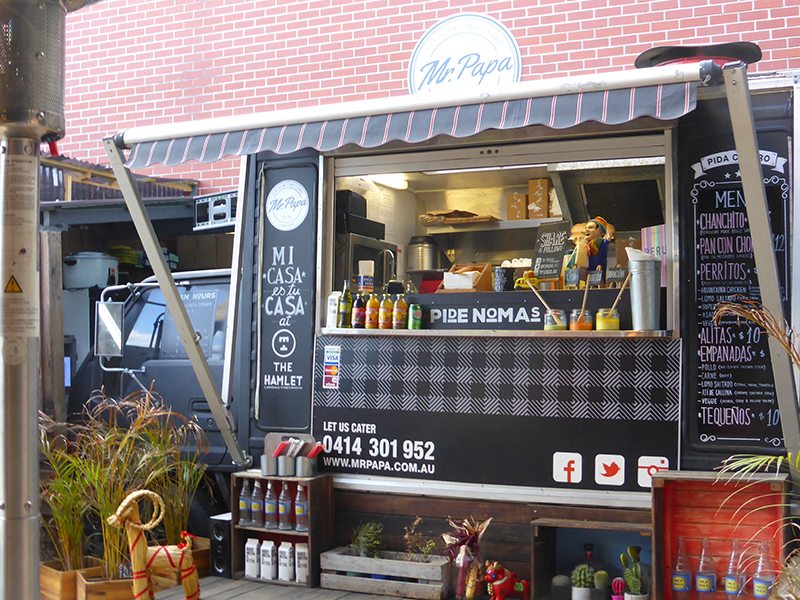 Stay near the action of Braddon
Medina Serviced Apartments Canberra, James Court (formerly Adina James Court) offers fully self-contained spa apartments and a range of leisure facilities, including a pool and a fitness centre. The location is ideal to explore the food and arty shops in Braddon and is very close to Civic, the centre of Canberra's CBD, and offers you the space and convenience that you need. It also very handy to all of the other landmarks of Australia's capital city.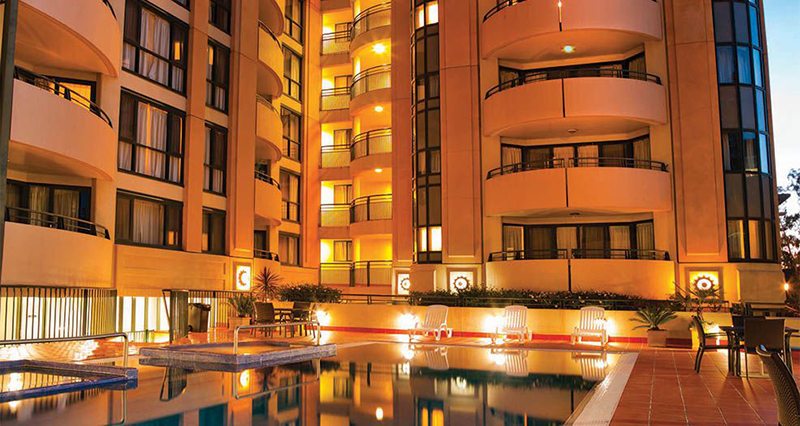 While areas of Canberra like New Acton and Braddon have become gentrified this cannot be a bad thing. These villages provide life, color, sounds, and smells and a relief from the mundanity that comes from being a capital city. The Gentrification of Canberra? Bring it on.