The City of Light attracts visitors from all over the world with good reason, and these are 14 Ways to See Paris.
Walk Around Paris
Paris is an easy city to explore on foot. Yes, you may clock up some kilometers but what you see when you are walking is often not found in guide books. The arrondissements of Paris are shaped like a snail, an escargot so you will find that it is easy to get from one area to another quite quickly. There are also many free or nominal cost walking tours with a local guide to help you understand more of this city. The Flea Markets Walking Tour, The Montmartre Walking Tour and the City of Light Walking Tour are all highly recommended. You could even see a tennis ball hanging from the Eiffel Tower, in celebration for the French Open at Roland Garros.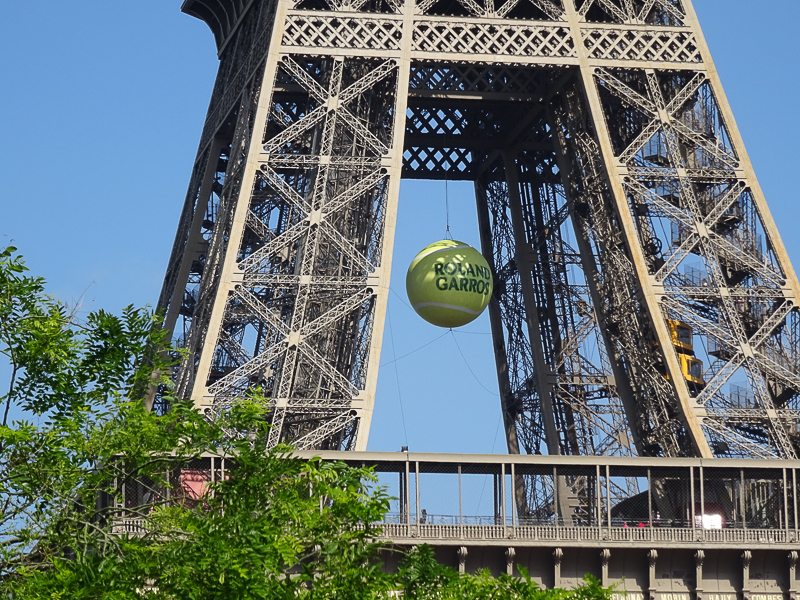 The Paris Metro
The Paris metro is one of the oldest and one of the best systems in the world. This will get you all over the city though it does take some skill to understand which lines interconnect to get you to where you want to go. There are around 300 stations connected by nearly 300 kilometers of track. Don't worry, there are maps everywhere in the Metro stations, and it is quite an achievement when you get it sorted out. They are colour coded, so it makes it easier to find which line connects to another. There are clocks on each platform so that you know when the next 2 trains are due, and we have found that they mostly run to time.
The Paris Metro is a tourist destination in its own right, with some fantastic stations and station entrances.
The best way to make your life easier than purchasing tickets for each journey is to buy a 1-day, 2-day, 3-day, 5-day, Le Paris Viste tickets for tourists. These can be obtained from the Paris Tourist information centers around the city, and can sometimes be found at newsstands or tabacs. You can also buy them at the stations, mostly.
The Paris Metro is not particularly user friendly for people with physical disabilities or people with children in prams. While a few have elevators, the majority do not.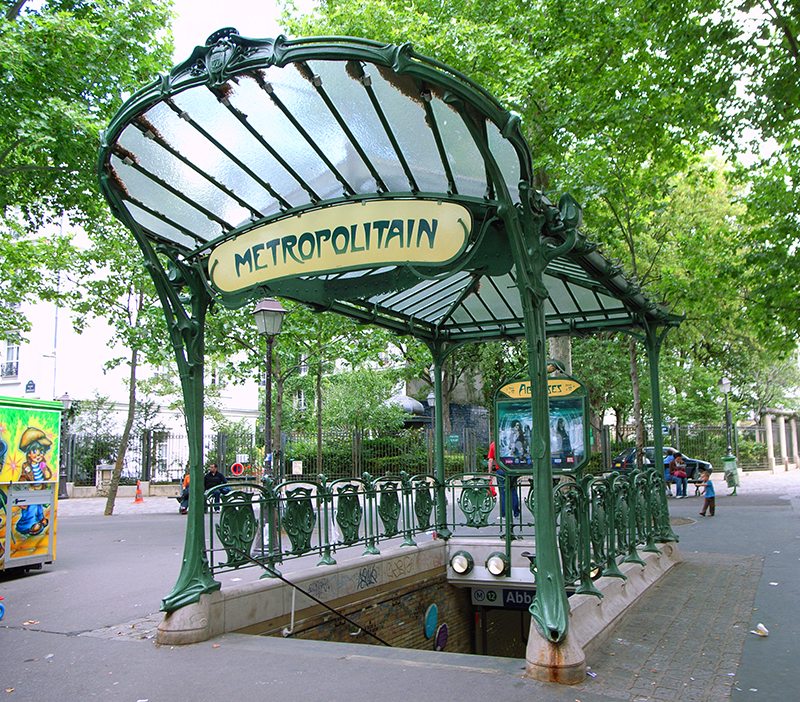 Use buses
Metro tickets can be used on the buses, so that is a plus. It is a lovely way to see Paris though you are sometimes at the whim of the traffic, which can make for a very slow journey. An excellent way to explore the highlights of this stunning city is by the hop on hop off bus. Not only will this take you to the most iconic of Paris' many highlights, but there is the added advantage of a multilingual commentary to tell you more about the history and culture of this city.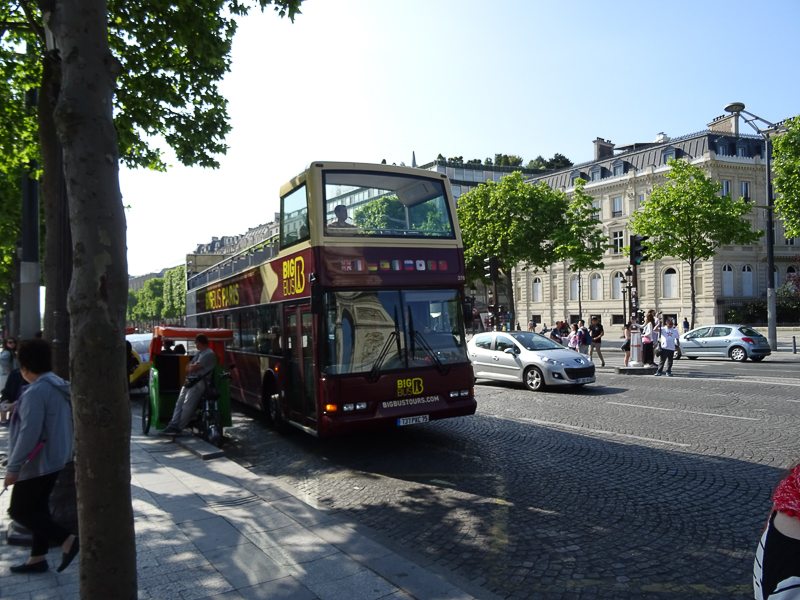 Take a taxi
There are almost 15,000 Taxis in Paris and they are not nearly as expensive as I would have anticipated. However, it really is just a point to point option rather than a way of seeing the city.
Ride a bike
The Velib is a public bike rental system that costs €1.70 per day. The first 30 minutes are free and then it's €1 for the next half hour, and €2 for the next. You will see the bikes lined up at various points around the city, and cycling is a very popular way to explore the city. You can pick up a bike at any Vélib' station and return it at any other.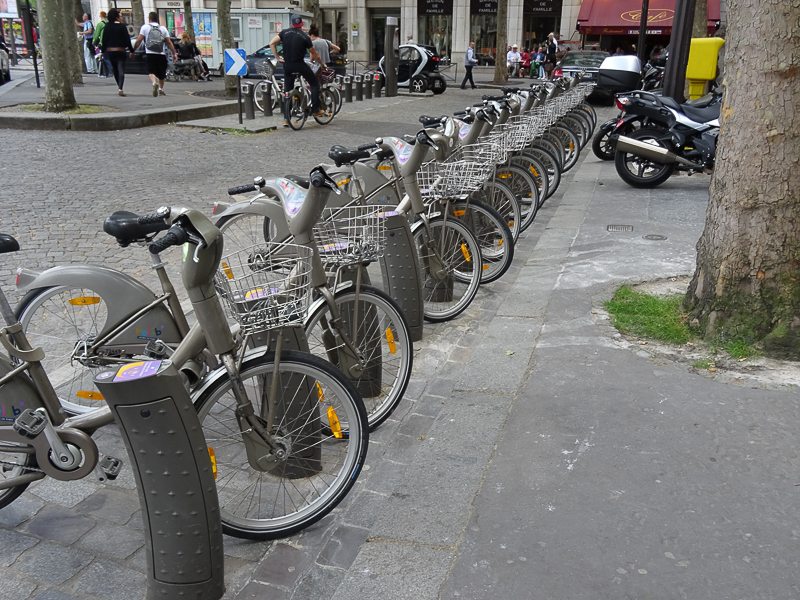 See Paris by Boat
Paris is synonymous with the river Seine, which divides the city into the Left Bank and the Right Bank. From one of the innumerable boat companies that offer cruises down the river, you gain another perspective of the city. The dinner cruises are very popular as you ggain an appreciation of The City of Light. Purchasing a Paris Pass will not only give you skip the line advantages at museums and art galleries but also includes both the hop on hop off bus, and a Seine boat cruise.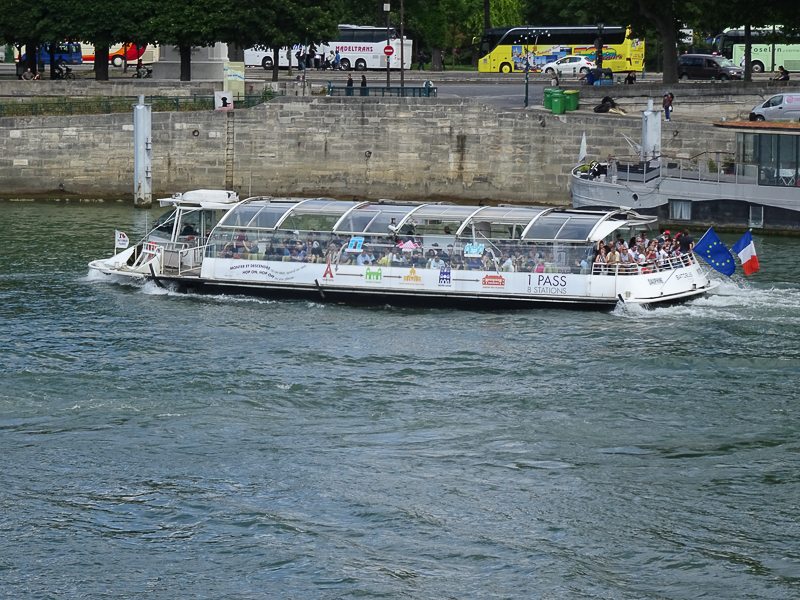 Paris by Tuk Tuk
Yes, we are in Paris and not Bangkok, but tuk tuk's are an unusual way to see the city. There are various itineraries available from the stunning Eiffel Tower to a more cosmopolitan journey to discover the Indian, African, Chinese, Oriental and Jewish neighborhoods of Paris. As in Bangkok, be aware that the prices should be negotiated and fixed before departure.
Driving in Paris
My first thoughts would be to say don't. There is the hassle of driving in a relatively busy city and having to find and pay for parking. A good piece of advice is to leave your car in a secure parking station on the outskirts of Paris and use the Metro or a bus line to get into the city.
However, sometimes you just have to drive around Paris. Do some research before you attempt to drive in the city. Understand what the road signs are telling you that you can and can't do and make sure that you drive on the right hand side of the road.
Another alternative is to hire a smart car. These can be parked on a postage stamp and are a lot less hassle to maneuver around some small streets. Don't forget that just like a regular car, you will be booked for traffic infringements if you do park somewhere that you shouldn't.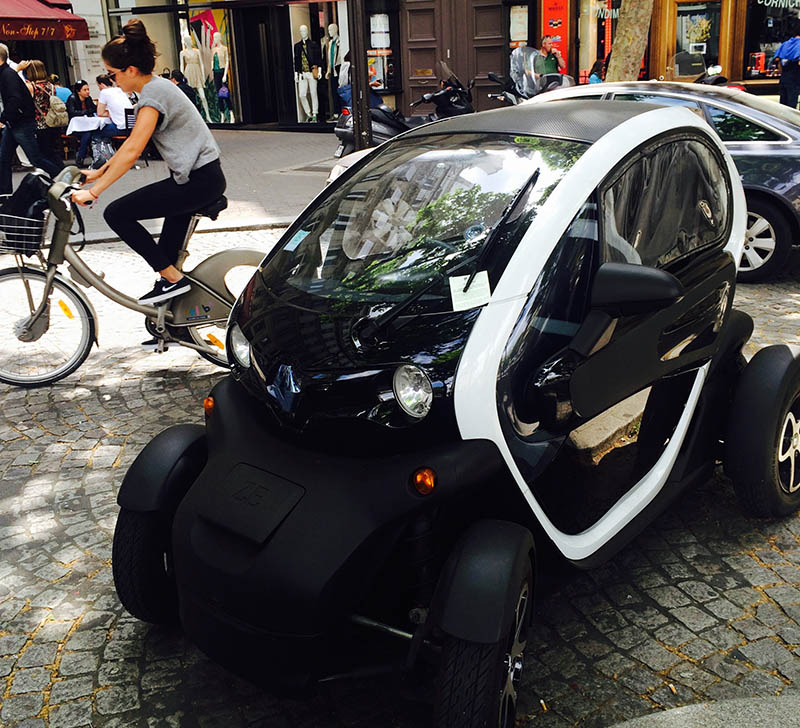 A Horse and Carriage
This is romance personified. A great place to do this is the Champs-Elysees as the night lights twinkle around you. During the typical trip, you will see the Eiffel Tower, Champs de Mars, Pont Alexander III, Grand Palais, Champs-Elysees, Arc de Triomphe, and Trocadero. If it is winter time, you can snuggle in the blankets as you watch this endlessly fascinating city.
Segway Paris
A little trendy and mainly seen around the Palais Royale area, this is a unique way to see a bit of Paris. It takes 10 minutes to learn how to ride a Segway and probably a lot longer to negotiate any uneven roads or cobble-stoned streets.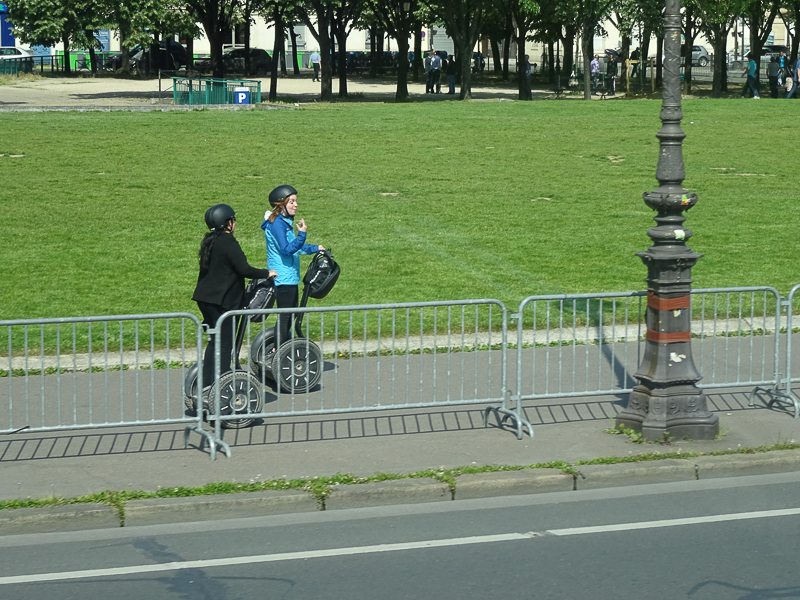 Motorbikes
There are many companies that offer motor bike tours of Paris, but taking an Italian-style ride on a Vespa is a unique way to explore Paris These are whole day tours accompanied by a guide.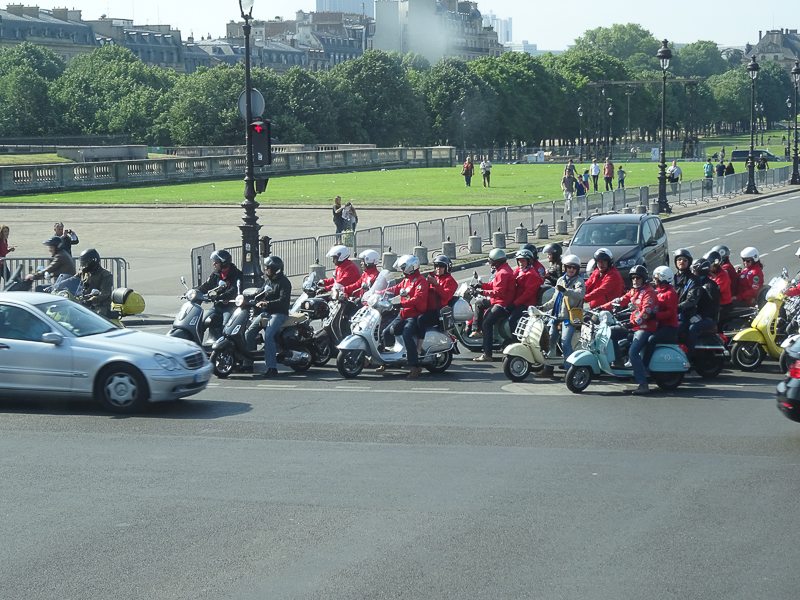 Cyclopolitain
Take a seat in one of the 100% ecological and comfortable electric CycloTaxis where the driver will assist you with any information about Paris. These are fast becoming a popular way to explore the city, and even more attractive at the end of the day, when you are too tired to walk back to your accommodation.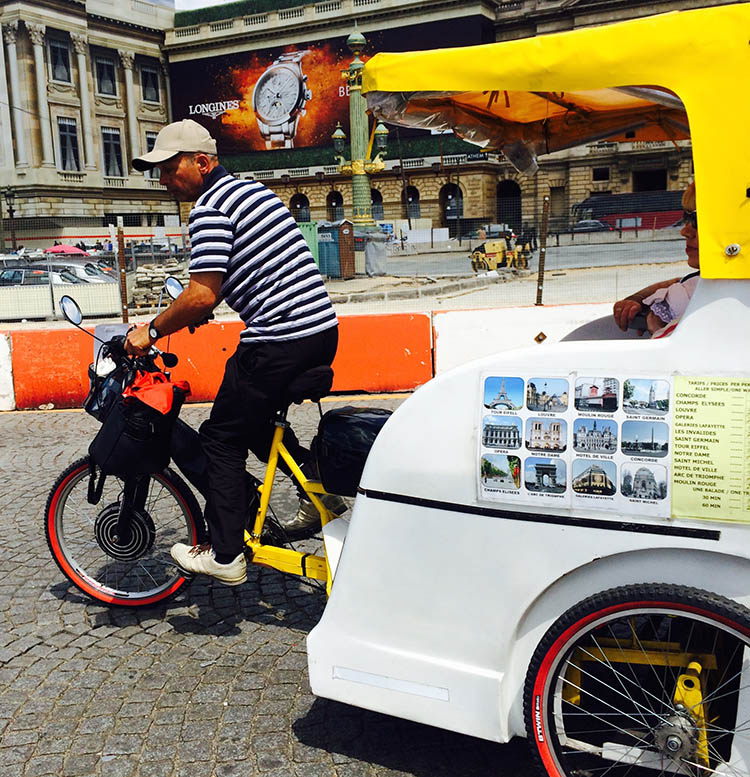 Roller Blades
Roller Blades maintain their popularity in France, and it is not uncommon to see people exploring the city this way.
The Citroen
The Citroen is synonymous with France and with Paris. It is 'the' car to be seen in. For a vintage experience, there are Citroen 2CV tours where each tour is bespoke as the companies know that those who choose the luxury of the Citroen want something unique, and are general fans of both the car and the city.
Paris can be explored by any number of modes of transport. See the Paris Tourism Office for all of the latest information and seek their recommendations on what will suit you best.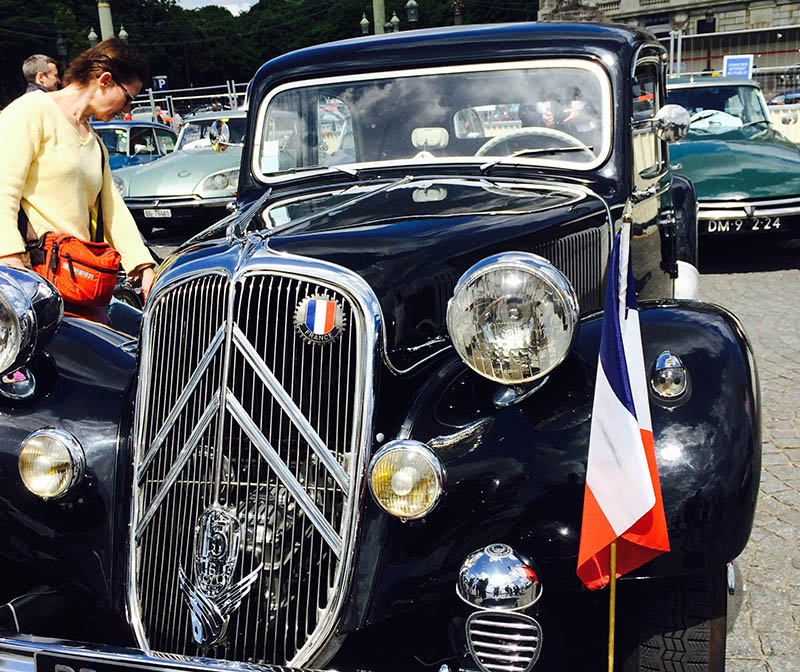 These are just 14 Ways to See Paris, can you think of any more?