I hope you all enjoyed our first newsletter last week, and this week I am refining it by looking at how our week was 'all about Building Relationships'. It was about building relationships with fellow travel bloggers, in real life and on online, and it was about building business relationships at the various business meetings we have had all week. It is about building relationships that often require a leap of faith.
We appreciated the supportive comments and will continue sharing what we have been doing.
Building relationship with fellow bloggers
We had all heard the media hype that the day was going to be a stinker, which is Aussie-speak for a heatwave, and to be quite honest it was bloody hot, but we have seen worse.
I had decided to get up early and to pre-prep the food for a dinner party we were having that night. The reason I wanted to get things done early was that our fellow travel blogger friends Paula and Charles of Sydney Expert were coming to spend the weekend to see some of our city of Wollongong. Paula is a guru on street art and a total Sydney Expert and was keen to see some of the Wollongong Wonderwalls art.
The importance of Building Relationships
If you have read my post where I Interview myself about Virtual Friends you will know that meeting e-friends in real life does not always turn out as expected. Sometimes people's persona's are different to their real life characters.
We first met Paula at an Instagrammers Influencer meet-up in Surry Hills and liked her immediately in real life. We then met again and met Paula's husband Charles at a luncheon I had organized for Sydney bloggers at the wonderful Turkish Anazon restaurant at Barrangaroo – Sydney's newest harbourside precinct. Suffice to say, that the four of us gelled very quickly.
While Gordon managed to slip in a surf in the morning, I did manage to finish a post about How to Watch Sumo Wrestling Tournaments in Japan and caught up on some social media platforms, as well as answering the innumerable emails that you get when you are a travel blogger. I think I sent our Media Rates out to about 30 companies while Gordon caught some waves.
Building relationships
Building relationships can be as simple as sending our your Media Rates. While I do have a proforma for this, I never send this out as is. I adapt it to the request and the needs of the company, even if I know I will probably not accept their offer to work with us. The reason I make these bespoke and personable is, yes I am building relationships by showing that we are professional and that we are listening to the particular person. Sure, sometimes I want to say 'piss off' this is a joke offer, but it is important that we are always the consummate professionals.
Besides, word of mouth is still the most important social media platform, and the 6 degrees of separation theory is accurate.
Paula and Charles arrived with a beautiful chili bush for me, and goodies for Gordon. After a cold drink in the shade and some where to buy cialis in usa damn good conversation, we headed out to the Nan Tien Temple. This is the largest Buddhist Temple in the southern hemisphere and is a very calming place. Celebrations for the Chinese New Year continued, and the Nan Tien Temple was decorated to celebrate the importance of the Year of the Rooster.
Feeling we had a good dose of karma, we then proceeded to Pepe's on the Beach for drinks and snacks. It is such a chilled place there that we could have stayed for a while longer, but I was mindful that I had 11 people for dinner, and that I needed to focus, to be able to feed our friends and family.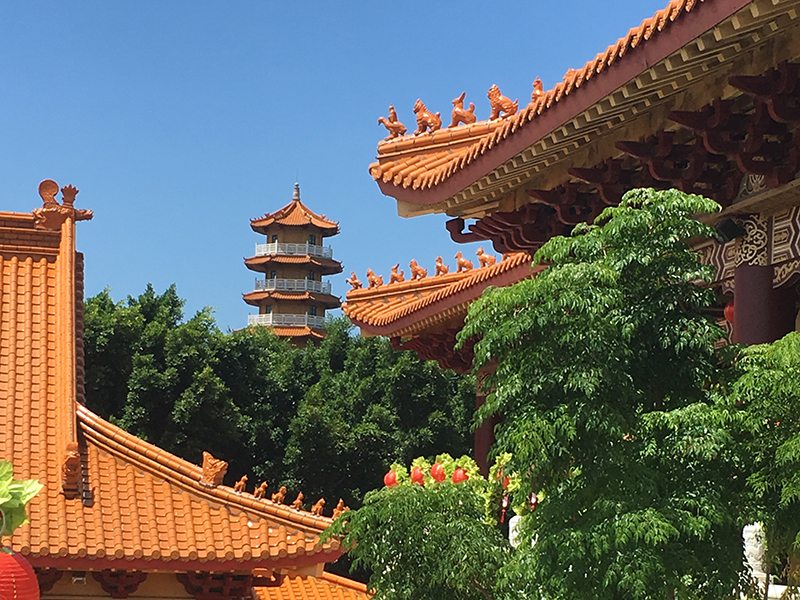 While we had chatted through the days, we, of course, talked about the business of blogging, and the exchange of ideas and information between us all was invaluable. I learned from Paula and Charles, and hopefully, they learned some things from Gordon and I. Despite the fact it was friendship first, there was the considerable professional development that occurred over the weekend, and that is always a very good thing…and that is what building relationships is all about. They will remain our friends for a long time.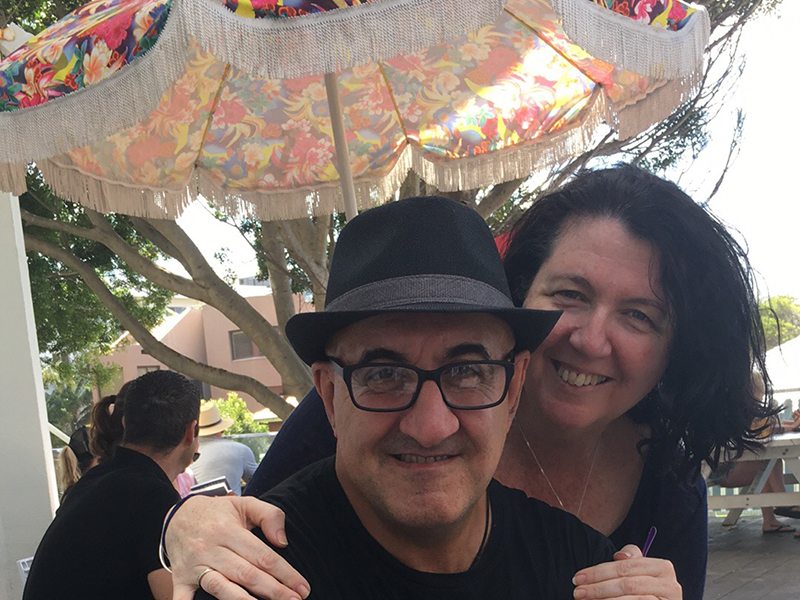 Building our Business Relationships
Our working week, which in fact is seven days a week, was all about building relationships with travel blogging peers, and with different people in the travel industry who are courting us for work opportunities. It was about Gordon building a website for a client, and establishing a relationship with him.
The importance of building relationships with fellow travel bloggers is to help one another. No-one knows everything, but collectively you can sort out problems, say some kind words to encourage someone, and at times kick a butt or two if you see someone getting a little full of themselves. At the end of the day having a positive relationship with your peers is an important way to improve your business skills.
We had a lot of business meetings this week, mostly on Skype, and with phone calls and emails. I am not complaining at all, but putting the business hat on is always tricky. Luckily we were dealing with some very professional and personable people, so I made some new e-colleagues. It is good that people to want to work with Paula and Gordon, and ergo Contented Traveller. The relationships we established this week will hold us in very good stead for a long time ..and let's face facts; we made some very good income this week.
So from an excellent start with Paula and Charles to a wonderful end with three new companies actively wanting to work with us, it was another good week for the growth of our business.
We did manage to fit in 3 yoga sessions, and some surfing too, plus the compulsory coffee outings of course – because sometimes you just need to walk away and think things through.