The first thing I noticed when we arrived for our flight from Sydney to Manila on Cebu Pacific Air, was the uniforms of the flight attendants. I know that most people would probably look at whether the flight was leaving on time – it was – or whether the queues were big – they weren't – but I was quite enchanted by these delightful rays of sunshine that walked through Sydney Airport, and knew it was about Mabuhay! But, more of that later, because it is all part of the very smart branding of this delightful airline carrier.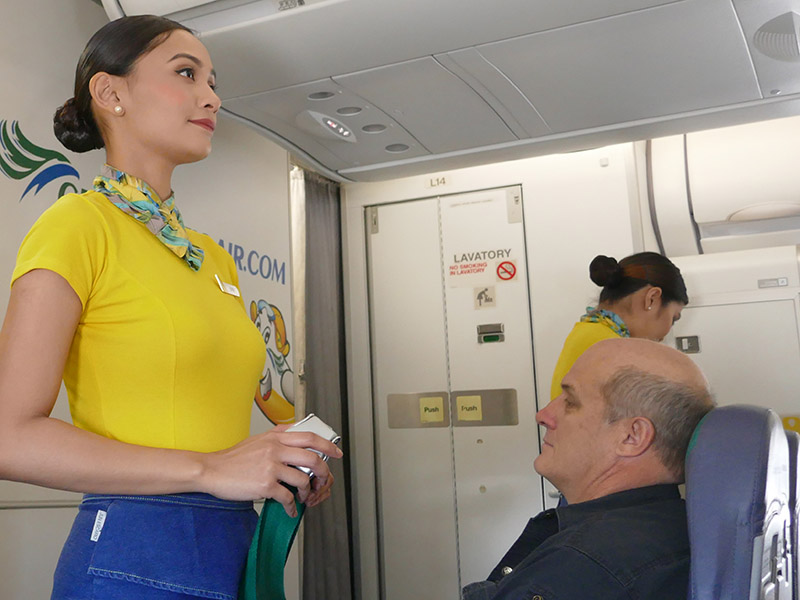 Why were we going to Manila, Philippines?
We were going to Manila to attend TBEX. Travel Bloggers Exchange is the world's largest gathering of Travel Bloggers, Writers, New Media Contented Creators, and Social Media Savvy Travel Industry Professionals. It was our first TBEX convention and not our last.
From our flight with Cebu Pacific Air to our fabulous accommodation at Hotel Jen Manila to the insanely brilliant Tourism Promotions Board, the marketing arm of the Philippine Department of Tourism, we felt the Mabuhay! This is the warm welcome that is innate to the Filipino people.
About Cebu Pacific Air
Cebu Pacific Air is a low-cost carrier based in the Philippines and is the only other major Filipino carrier besides Philippine Airlines. Cebu Pacific Air offers the lowest fares to over 60 destinations in Asia, Australia, and the Middle East. A budget airline means one thing. Cheap fares without all of the frills.
What you save on airfares you spend on yourself at your destination IMHO.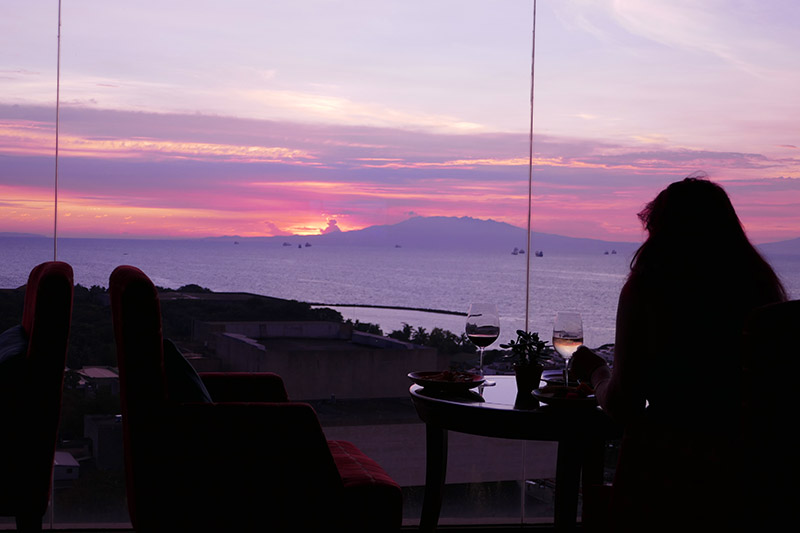 About Value Alliance
Cebu Pacific Air is a part of what is becoming one of the most significant airline alliances in the world. Value Alliance formed in early 2016 and formed the Asia Pacific region's first alliance comprising eight low-fare carriers and consisting of Nok, NokScoot, Scoot, Tigerair Singapore, Tigerair Australia and Vanilla Air. Value Alliance provides access to more than 160 destinations from 17 hubs across Australia, North Asia, and South East Asia, and efficiently covers a third of the world. This makes them a powerful alliance and a strong competitor to One World and Star Alliance.
 
You won't get Champagne and Caviar on Cebu Pacific Air
As I have said previously with Tigerair Australia, Cebu Pacific Air does not pretend to be anything grander than what they are. They are a budget airline that gets you from Point A to Point B. They have strict rules concerning book in times, and strict rules for the carry-on luggage; as well they should.
What was our experience like on Cebu Pacific Air?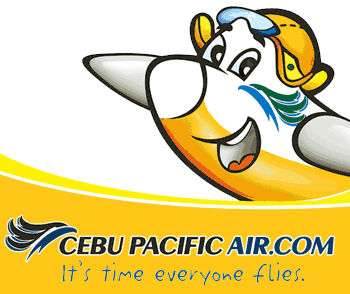 Check in and departure
Our check-in at Sydney Airport was easy.
There is a 7kg carry-on baggage allowance, and one of us, and it was not me, was caught for being 1kg over. I was delighted that they were strict about this, because I, and many others, have a Pet Travel Peeve: Airline Passengers Who Have Too much Carry-On Luggage. Read about it here. Baggage allowance of up to 45kg must be purchased at time of booking to avoid high charges at airport.
We departed on time, which is always a good thing. I hate waiting for people who are late, or who can't be bothered leaving the lounges in time for the flight.
On Board
Leg Room
We traveled on the Airbus A330 from Sydney to Ninoy Aquino International Airport in Manila. Leg room was good for an 8-hour flight, and we were lucky that we got the front row seats on the Sydney to Manila route, with no one in front of us. If you want more leg room, go for an emergency exit row, seats 16 and 36 as we did on our return trip
Food
Pre-purchase or pay on the flight for food, or bring your own, subject to different countries restrictions on food. We had ours preordered, and they were similar to any other airlines we have flown with.
Comforts
There is no in-flight entertainment, but WiFi is available for a fee on the A330 aircraft. You can load up your iPads before your flight, or catch up on sleep. There are no blankets or pillows, so bring a sarong which can double up.
Annoyances
There seemed to be a lot of announcements selling various items on board. Like too many announcements if you were trying to sleep.
Fun
Ok, we fly a lot. But, we have never had a Trivia Quiz on board a flight. We did, with Cebu Pacific Air, and it was hilarious. It was only a couple of questions but had all the passengers wondering what was going on. This is part of their signature to get the holiday started. " What is a type of rice porridge served in Asian countries for breakfast, often with side dishes?". This is known as Fun Flights, and at times the flight attendants dance and sing because that is exactly what Filippino people do. There is also an excellent inflight magazine, called (naturally) Smile.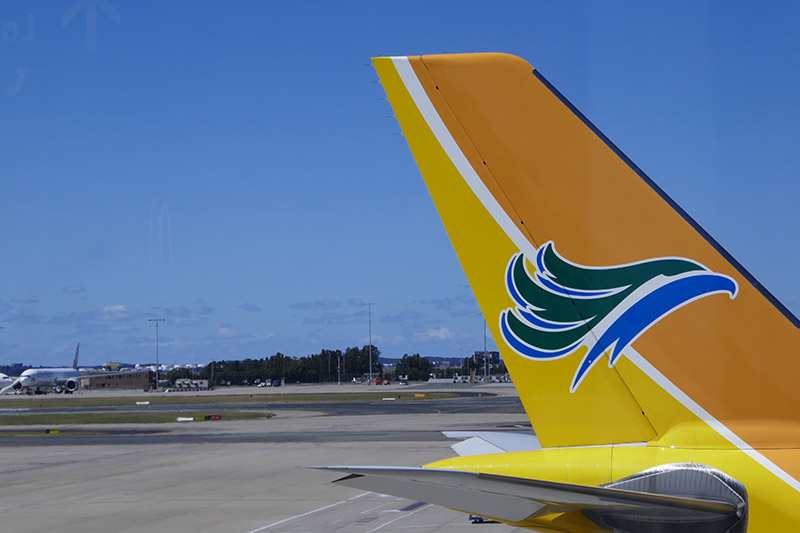 Arriving at Manila Ninoy Aquino International Airport
Our bags came out promptly, and I was happy as I had many outfits for the Travel Bloggers Exchange Convention.
Getting through immigration and security was painless. There is a lot of security in Manila, and that is only a good thing. They are keeping me safe.
Manila traffic is the worst. It and Jakarta are just dreadful. The airport is similarly chaotic so give yourself ample time to get to and from the airport.
There is no train or subway connected to Ninoy Aquino. The worst drive times are from 6 am – 11 am, and from 2 pm – 9 pm. Get a Grab, or a Uber, or a METERED taxi. We used Grab most of the time in Manila and found them to be perfect. We used Uber once, a taxi once, and an unmetered taxi another time, and got scammed. So it was back to Grab.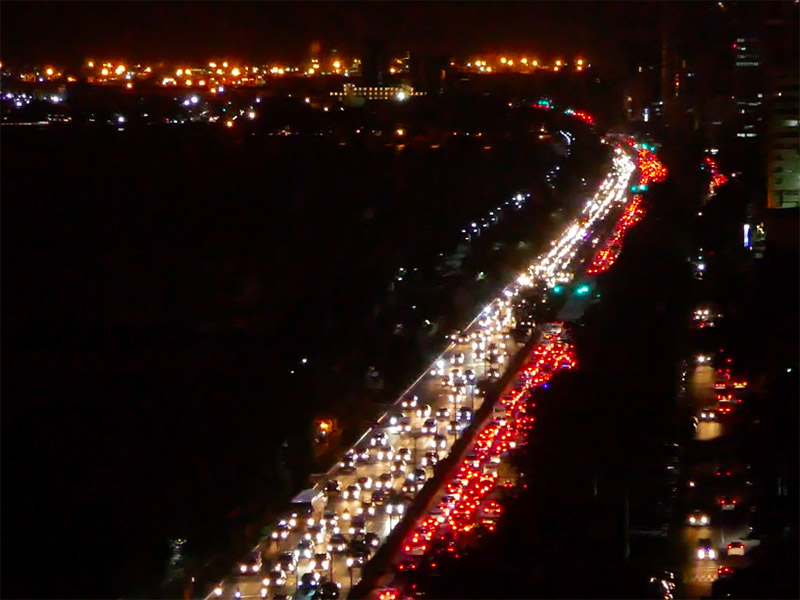 Where to buy a Sim Card at the airport?
As soon as you walk out, there are numerous booths. We selected Globe because someone said it was reliable and it was. We loaded it with 500 pesos. We then selected the Gosurfe300 plan, which gave us seven days with unlimited data and free Facebook. A message is sent when your GoSAKTO subscription plan has expired, and you need to select no prescription needed cialis another plan or all calls, messages and data will be billed at normal rates. Pick the plan closest to your holiday length and save the hassle of recharging the sim card and selecting a new data plan.
Then you are ready to access the internet and take random photos anywhere…like the Grand Canal in MANILA of all places…and the Christmas Decorations go up in September, because the Filipinos LOVE Christmas.
Where to stay in Manila?
Hotel Jen Manila. That is the hotel where we stayed for eight nights. The hotel is hip and fun, having been rebranded by the Shangri-La group. The staff is beyond nice, and the hotel is also beyond nice. You can read more about our experiences of staying with them and why their catch cry is #LeaveBorin Behind…and we did. You can read about our amazing experiences at this hotel here.
Most people will only stay a few days in Manila before heading to one of the tropical islands, yet it is a city worth exploring. We will be writing a lot about the yin and yang of this city that has been molded by its own cultures, plus those of the Chinese, Spanish, and the US, not to mention an unsettling phase of Japanese occupation.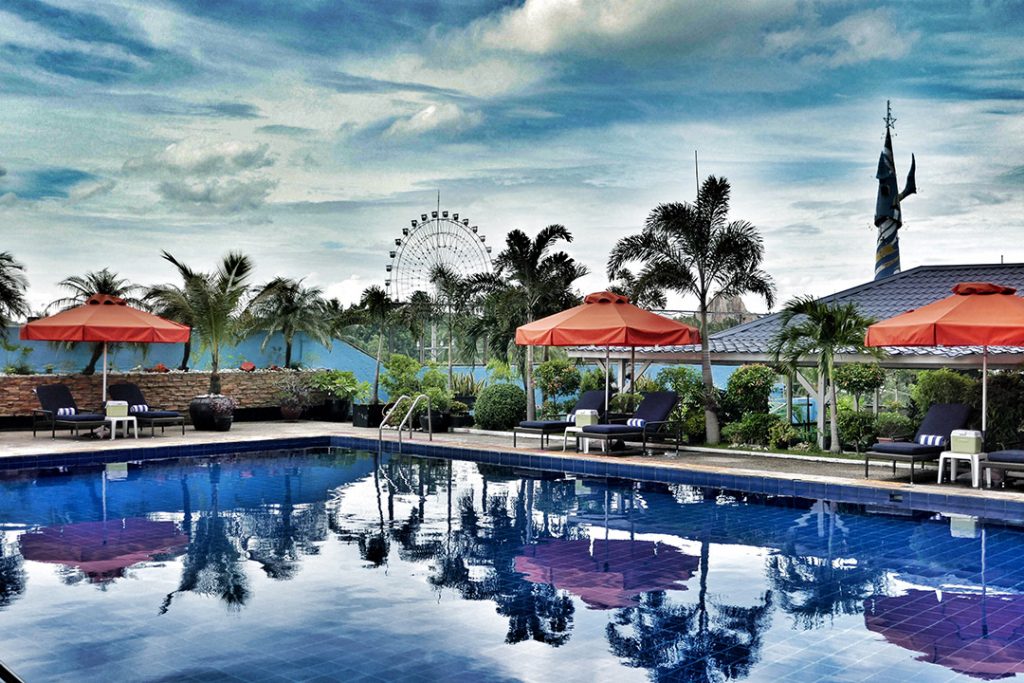 Departing from Manila Ninoy Aquino International Airport
The Checked Baggage Roadshow at Manila
When we arrived the queue at Cebu Pacific Air were long and slow. I believed that I had found a chink in their armor. However what was happening, is that the passengers were all getting pulled up for being way over the 7kg carry on. They were also being pulled up for checked luggage that was way over the weight they had paid for. As this was a flight from Manila to Sydney on a Tuesday night, it looked as if they were taking things to the markets in Sydney.
Everyone got caught, except one husband who had learned his lesson on the way over. It was frustrating to wait for so long, BUT …well done Cebu Pacific Air for NOT allowing people to take on whatever they want. If you are taking a stance, then maybe other airlines will follow suit and enforce their own rules of carriage. Yes, I had to wait, but if it means you can change industry practices, then it was worth it.
Where does Cebu Pacific Air fly to?
Cebu flies to many countries in the Middle East and has an extensive network in Asia. It also connects Manila both with Australia, and with Guam, a US province. The Cebu Pacific Route Map shows you all of the wonderful islands in the Philippines that they service.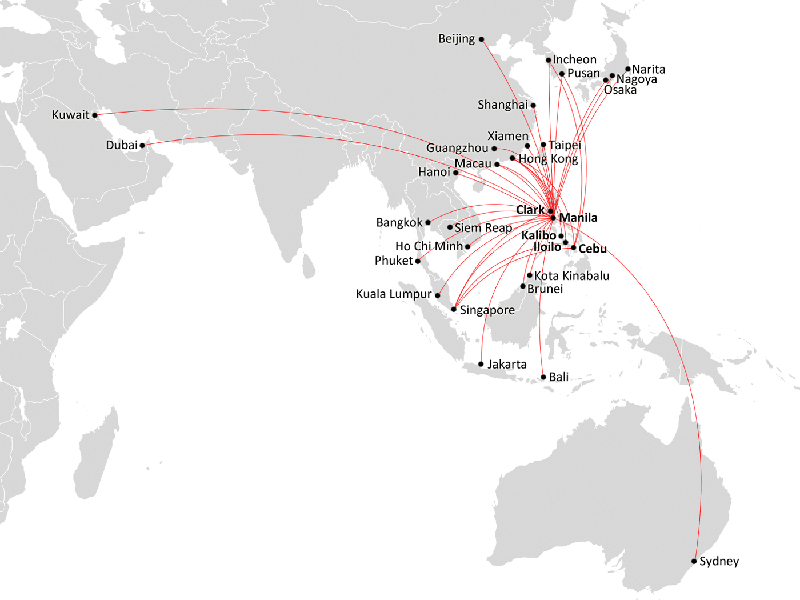 Getting back Home to Wollongong, Australia
Cebu Pacific Air got us home slightly ahead of schedule, which is always good. I will admit I slept most of the way home. We were delighted that Blacklane, your professional driver was waiting for us at the airport to drive us the 80kms from Sydney to Wollongong. Blacklane have complimentary wait time should you get held up at customs or waiting for baggage. It was very easy to book via the website or the app, and to have our driver confirmed. The last thing you want when you are tired is to have to catch public transport. Let someone else drive you, and Gordon went to sleep immediately.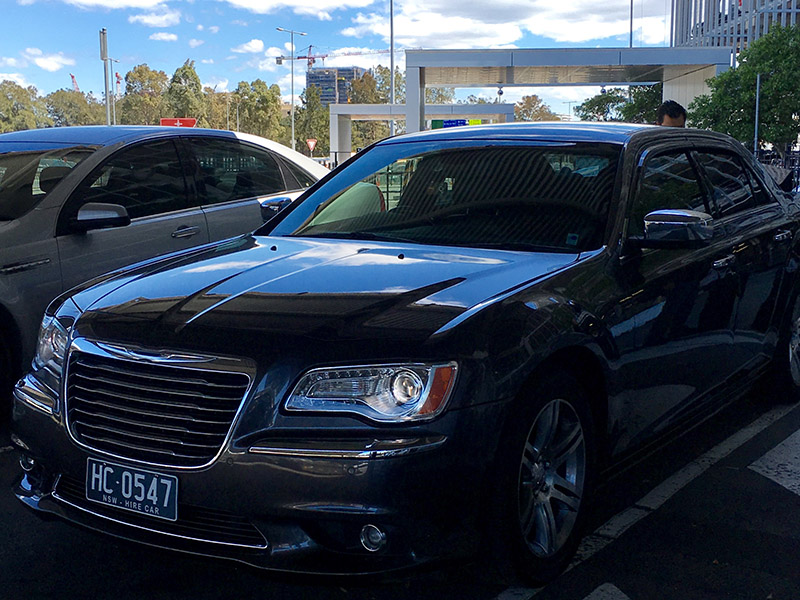 Now About those uniforms
Cebu Pacific Air wants you to know that you are about to go on holidays. Our Sydney to Manila on Cebu Pacific Air proved that. They want you to know that the Filipino people are happy people, and they are. The flight attendants uniforms make you feel that you are off to Boracay, Palawan, Bohol or even to the capital city of Manila. They represent the lovely personalities of the Filipino people, and after spending eight days in Manila, we can tell you this is true.
Jun Escario is Filipino from Cebu and designed these statement pieces. He is a world-class fashion designer renowned for his elegantly made formal wear and gowns. These eye-catching fresh uniforms do exactly what they are meant to do; highlight an airline carrier that is budget-friendly and no frills but also shows that they are warm and accommodating. I loved them.
They are a statement uniform for a statement airline. The Filipino welcome is Mabuhay!, which signifies national pride in the Philippines to its visitors, and Cebu Pacific Air got the party started.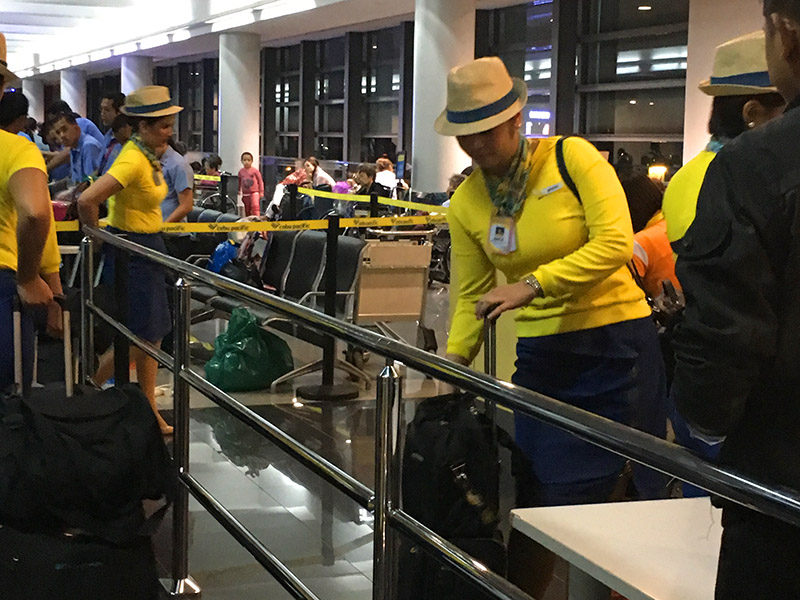 How to Get to the Manila – Cebu Pacific flies five times weekly from Sydney to Manila, with seat sale fares from AUD$99 and lowest year-round fares from AUD$399. Read more about this fun airline right here.
 Staying in Manila – Hotel Jen Manila Address: 3001 Roxas Blvd, Pasay City, Manila, Metro Manila, Philippines
 How to get Around Manila – Traffic is so so bad. If you want to go 10kms away, leave 60 minutes before when the traffic is heavy. Sunday is the best day to be on the roads, because everyone goes to Church and no one drives much that day. Use Grab, and or Uber, and or METERED Taxi. Make sure you get a metered taxi, or get scammed as we did. Public Transport Not really.
 Weather – Humid, expect rain most days. Expect to freeze in the air-conditioned everything. PACK A JUMPER. Costs – Cheap. Religion – Catholic to the core.
 Security – Manila seemed to be safe. There are security guards EVERYWHERE. Expect to go through many many security scanners. Better to be safe than sorry.
Weekend Travel Inspiration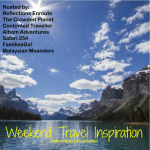 This post is shared for Weekend Travel Inspiration:
1. Link one of your inspirational travel photos or stories to this post by adding your info below.
2. Copy and paste our badge and a link to this page.
3. Please visit some of the other wonderful travel bloggers, read their posts, and leave a comment.
4. Please include the hashtag #wkendtravelinspiration if you share on Twitter.
[inlinkz_linkup id=661726 mode=1]