We were tired when we arrived at Medina Apartments, Canberra.
Why we Needed a Home Away from Home
We had been to Jamala Wildlife Lodge and stayed in a room with a giraffe on Tuesday.
On Wednesday and Thursday, we had stayed at the Hyatt Hilton in Canberra and hit the food outlets of Braddon, the new hip and happening precinct in Australia's capital city.
We also went and viewed the street art in Tocumwal Lane as well as dined at an incredible restaurant, Monster, in New Acton. Here we were able to try the innovative and avant-garde menu of chef Sean McConnell.
We also managed to fit in a very late desert at QT, Canberra and a coffee at Kingston Foreshore as well as at the ultra trendy Mocan & Green Grout café. PS. coffee is good.
And then we went skiing
After that, we headed down to Perisher Valley for 3 days of skiing, where we again revelled in the fact that Skiing in Australia is Different. We skied hard and had the best time of our lives staying on snow, that we had found at Cheapflights on a last minute hotel booking site.
As you can see, we needed a Home Away from Home, which we found at  the Medina Serviced Apartments Canberra, James Court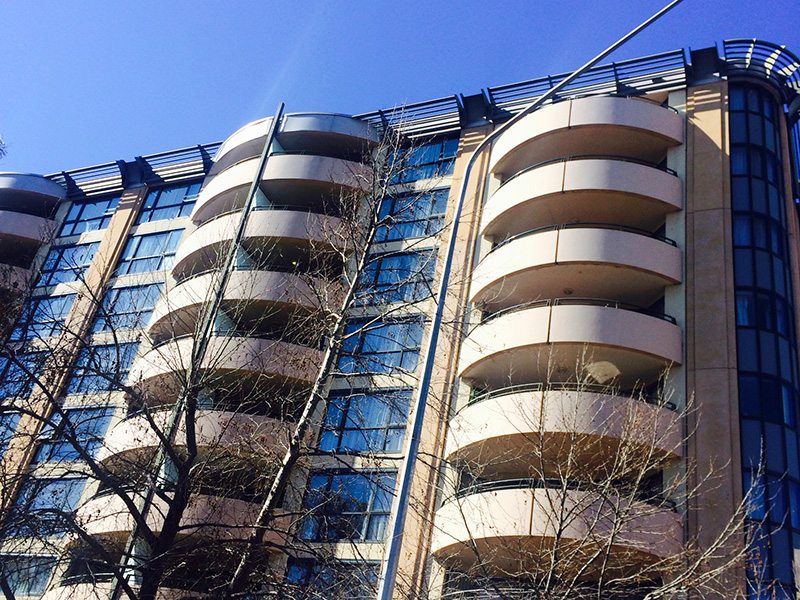 Just Chilling at Medina
We arrived at Medina Apartments, Canberra and the check in was seamless. Here are the keys, here is your dongle for your secure parking and here are your passwords for the internet. I did get a chance to admire TFE Hotels signature foyer. TFE Hotels are not afraid of color and nor are they afraid of art. This is a lovely space with statement pieces. I also noted the coffee bar on the counter for we weary travelers, and in our extensive travels have not seen that before.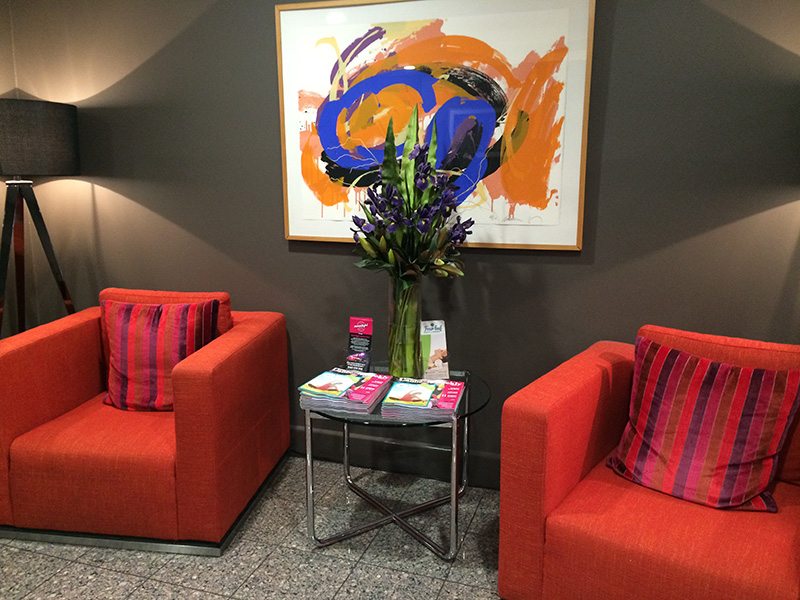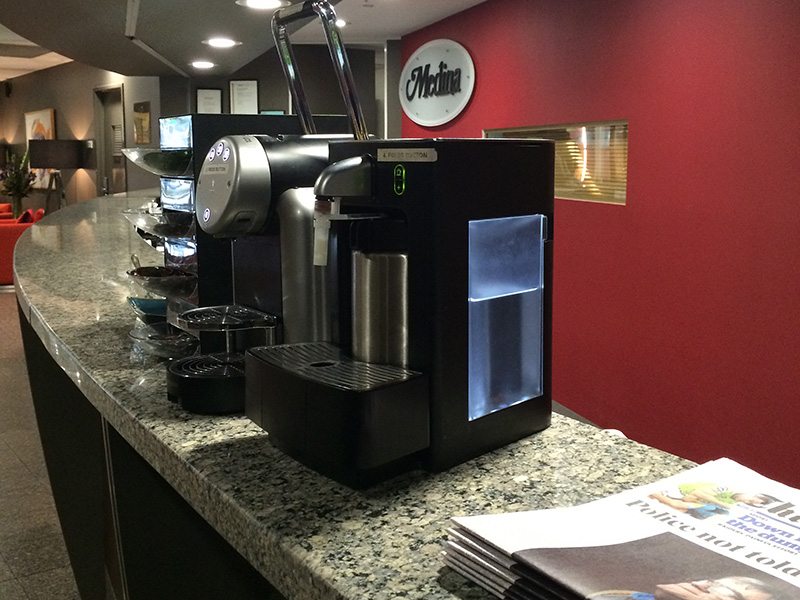 We entered the very large one bedroom apartment and noticed immediately the spa bath that had sore skiers 'come to me', written all over it. So we ran the deepest and hottest bath immediately.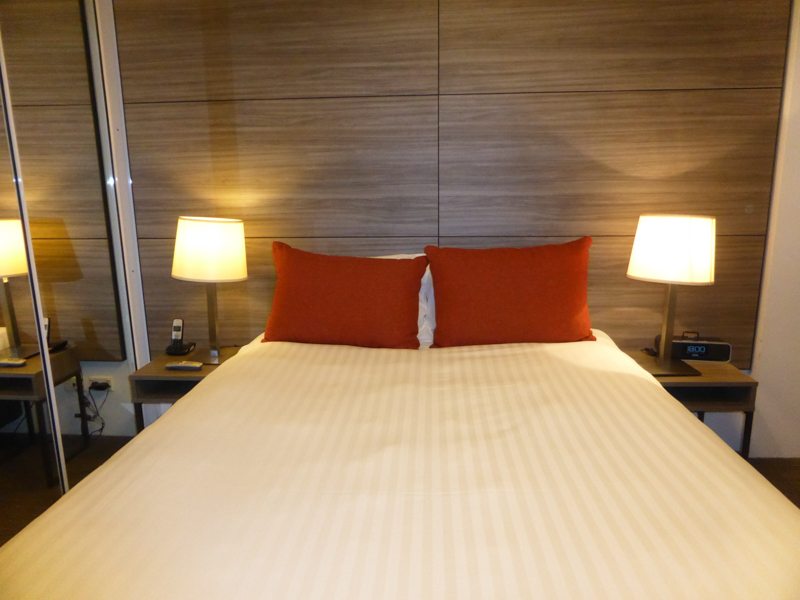 Why an apartment is such an advantage
This is when I saw the washing generic cialis soft tabs machine and the dryer. This was a huge bonus. We had been in zoos, alleys of street art and actually we didn't smell the best after our 3 days of smashing the snow. After I had dragged myself from the bath, I gathered all of our dirty clothes and put a load on, while Gordon put the kettle on for a cup of tea.
He then lay on the lounge, and I could hear the snoring start. Did it matter? No, we were at our home away from home at the Medina Apartments, Canberra. We have been fortunate to have stayed at Adina Apartments in Surry Hills, which is a part of the TFE stables. This is a winning formula. The apartments are large; they have all of the home away from home conveniences. There is a balcony to look down at the big inground pool.
There is an onsite gym, but we were sore from skiing, so we gave that a miss.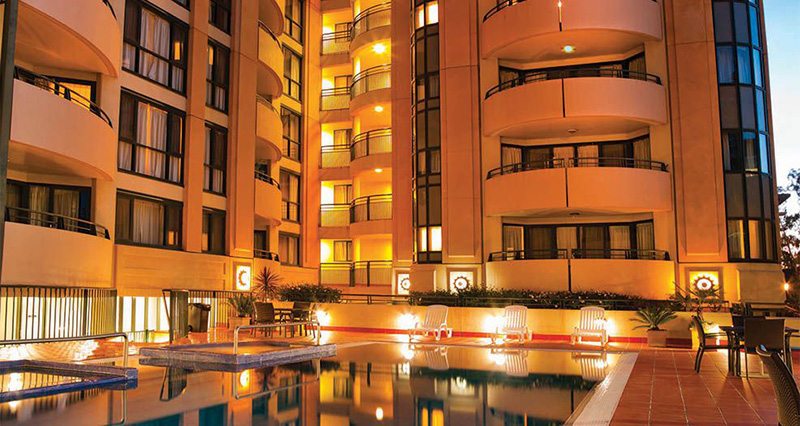 Location and Convenience
The location of Medina Apartments, Canberra is perfect. It is in Braddon; our now favourite part of Canberra and a foodies paradise.
When Gordon emerged from his nap, we strolled the couple of hundred metres to the café strip to have dinner. Should we have decided to stay in, Medina Apartments, Canberra have an arrangement with many of the local restaurants, where they will bring our dinner to us. This is called the Cuisine Courier, and it is an option that should be used where necessary.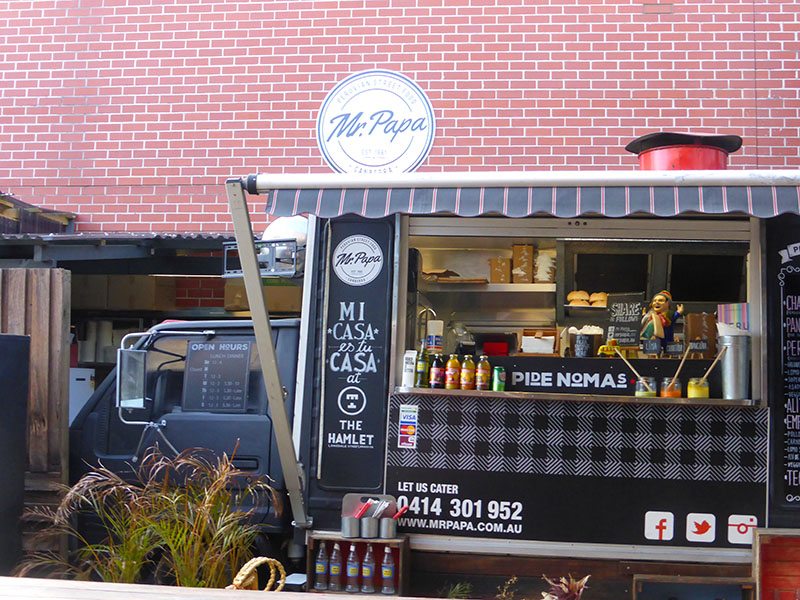 You know, the Medina Apartments, Canberra work. Whether you are coming to Canberra to see Australia's capital city or using it as a pit stop to and from the snow, you will not be disappointed with this apartment living.
This is easy and good living. And you know what? It is a home away from home.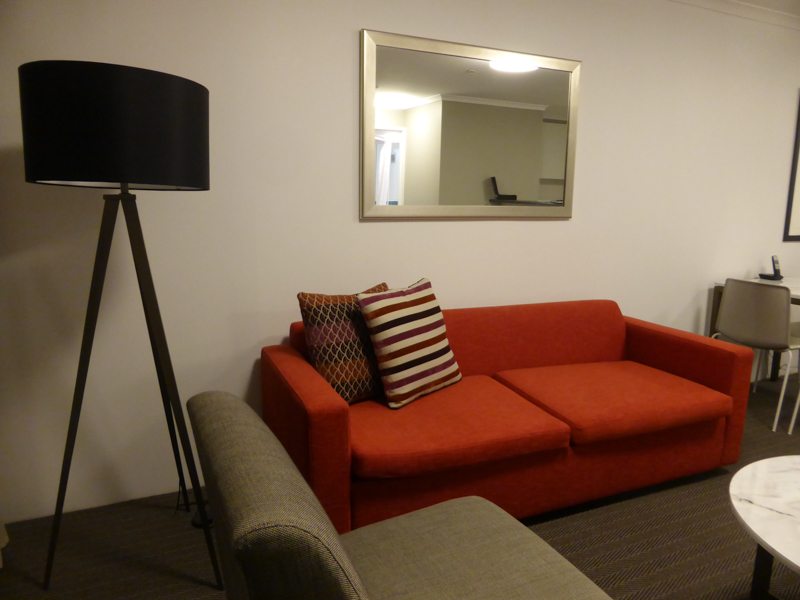 Medina Serviced Apartments Canberra, James Court
74 Northbourne Avenue , Canberra Australian Capital Territory 2601, Australia
Tel: +61 2 6240 1234
Fax: +61 2 6240 1235
jamescourt@medina.com.au