I have very high expectations of 5 star hotels and I have never made any bones about that. If a hotel claims they are 5 star, then I expect everything to be exceptional and for the experience to be a total package. I am much more forgiving of a shabby chic houseboat in Amsterdam or a surrealistic art gallery in Strasbourg, because they do not advertise themselves as being anything more than one they are – though they both could have included 'a totally unique and local experience' to their advertising. So, it was with some trepidation that we arrived at the Hotel de la Paix in Geneva.
First impressions of Hotel de la Paix
Well it does not get much more impressive than being right on the stunning Lake Geneva with Mont Blanc winking at you from across the lake. The fact that the water fountain, Jet d'eau was shooting up an impressive display as boats of every variety crisscrossed the lake, also gave an impressive start to the location of Hotel de la Paix.
We arrived at the door to one of the most sumptuous and beautiful foyer and nearly turned around and walked back out. We had just come from a cheese dairy in Emmental and a piano accordion maker and saddler and been on the train for a couple of hours – so to say we didn't think we looked the part is an understatement. The foyer was stunning and then the staff came straight over with an appreciated cool drink and a very warm welcome. Good start – no, great start.
This was the theme of the stay – sumptuous setting and down to earth professional and pleasant staff who made you feel very welcome.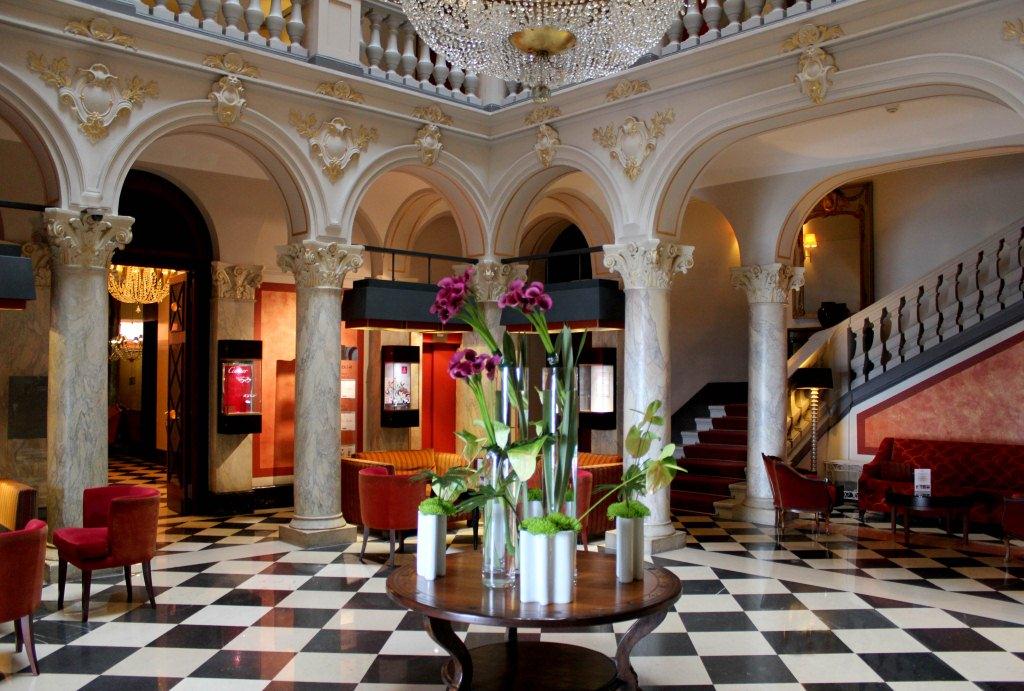 The check in process was seamless and then we were personally taken to our room. This is an excellent touch by Hotel de la Paix that each guest is made to feel special. We were guests on Hotel de la Paix as organized by Geneva Tourism but we noted that all guests received the same personal service.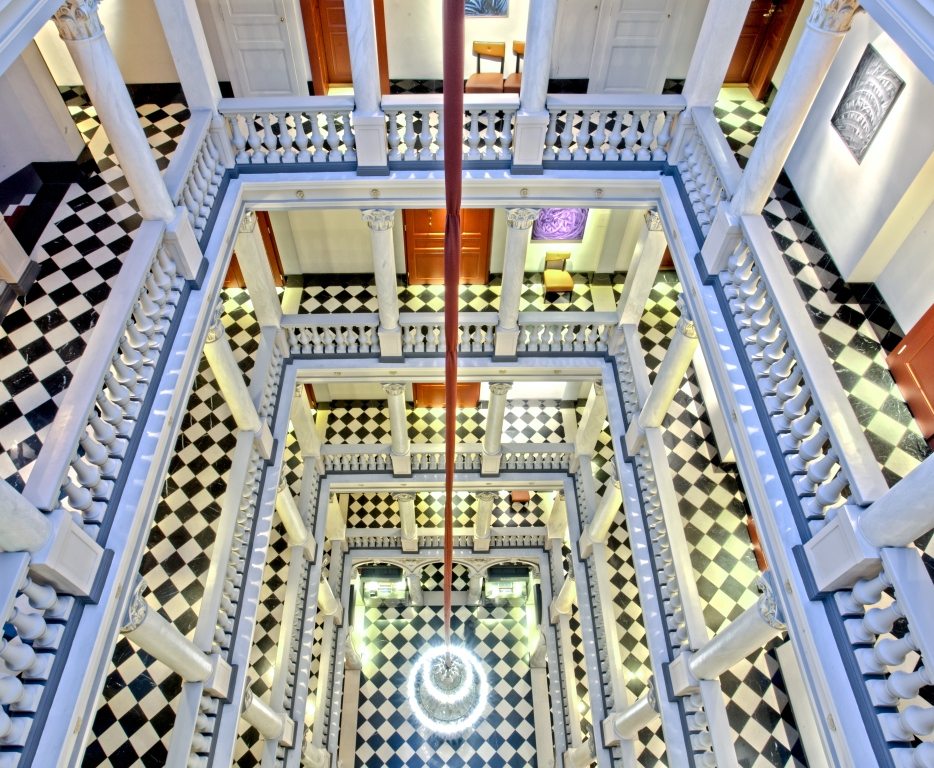 The rooms at Hotel de la Paix
It was a WOW moment as the doors opened and here we were looking straight over the lake and as we went out to revel in the view from the balcony as we surveyed the panorama of Geneva.
We then started to explore our very large and very well appointed room. Let the photos speak for how very beautiful it was. The bed was huge, the desk was excellent for work, and the Internet worked brilliantly, thank goodness, and all in all a beautiful decorated room. As with all visitors to Geneva there was a bag of goodies on our large footrest containing our free Geneva Transport Card, giving us, and everyone who stays in Geneva, free transport for the duration of the stay.
The bathroom was large and with Bvlgari products, it was not long before we decided to enjoy a bath. A pet peeve of mine in 5 star hotels is the bathrobes. These should be sumptuous and they were at Hotel de la Paix.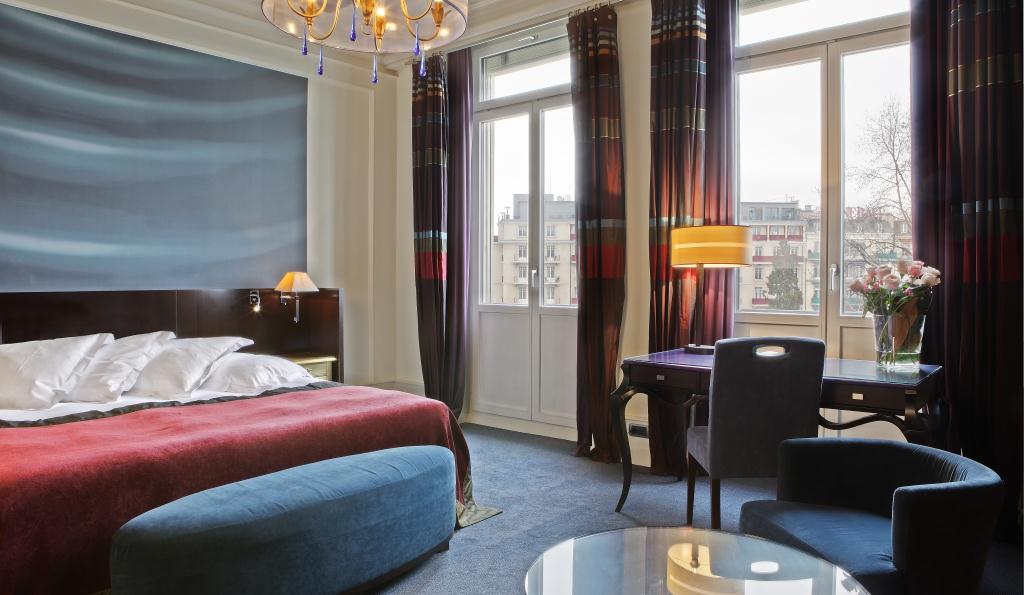 While not all rooms face on the lake, others face on to the lush gardens so either way it is a win-win situation.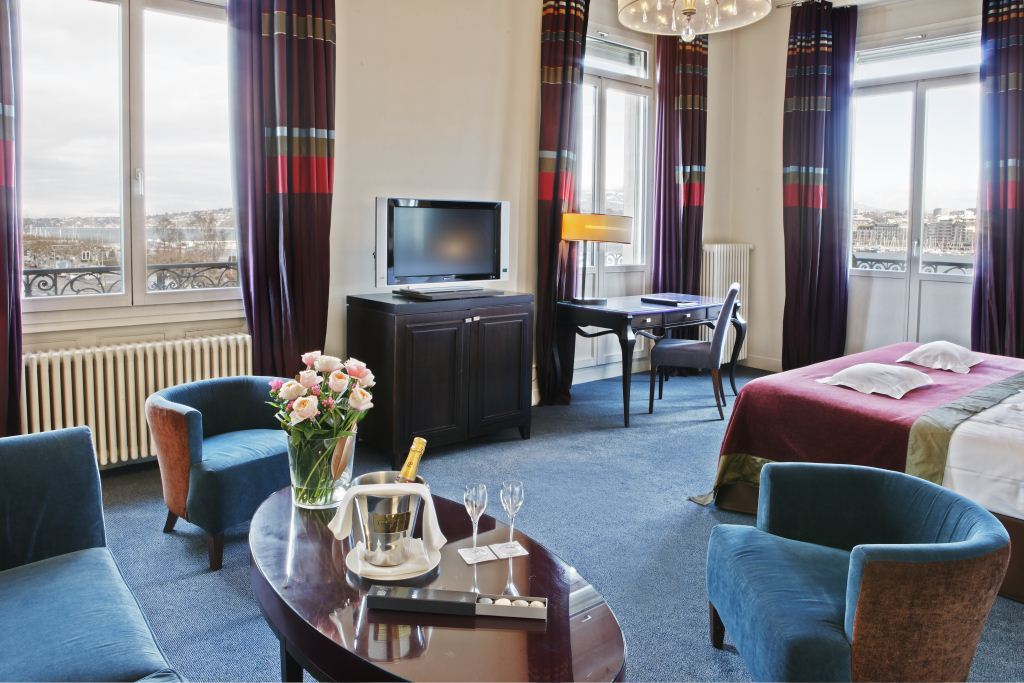 Dining at Hotel de la Paix
Hotel de la Paix decided the first meal of the day, breakfast, should be an outstanding gourmet experience and they deliver with great classics, such as Americans Pancakes, crepes and traditional omelets, Eggs Benedict or French toast with pears.
The Nobel Bar is a luxury bar in Geneva, with mahogany floors, grand fireplace and comfortable seating. Again despite its beautiful appearance we find another example of welcoming staff. The Nobel Bar is fantastic for a light appetizer or drink from the impressive selection of cocktails, champagnes and fine vintage wines.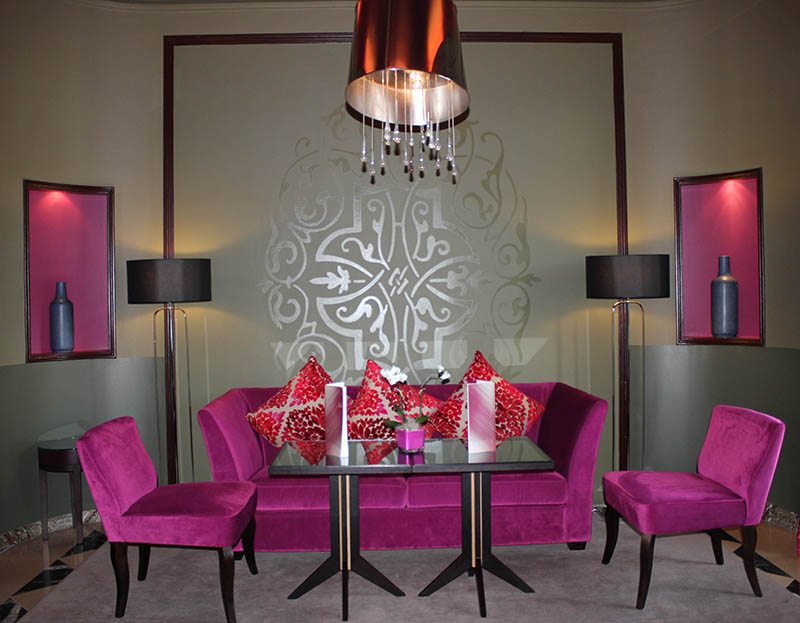 Hotel de la Paix is also where the Vertig'O, as mentioned in the Michelin guide is located and serves fresh and seasonal produce by renowned chef Jérôme Manifacier.
A City Break Experience in Geneva
Geneva is the winner of Europe's Leading  City Break Experience, 2014 and to my mind, if you are going to have a memorable experience – do it in style. We would both return to Hotel de la Paix for a number of reasons. Great location and great facilities, but even more appealing is the staff who make anyone feel welcome ..even if you don't look the part when you arrive.
Helpful Information
More information about the city of Geneva on Nomadic Notes 
Location – Quai du Mont-Blanc 11 1211 Genève Rive Droite