Roberta opens the door to us at the Camden Maine Stay Inn and greets us so warmly in her very Italian voice. I go for the double kiss, which is the Italian way, but stop myself because we are not even over the threshold yet. But, I felt like it, so comforting was her welcome and so cheerfully Italian that it made me want to. This is our 4th Inn in our epic 12 Distinctive Inns of New England journey where we are staying 2 nights at each inn. Yet again, we are finding a totally different and enriching experience in Camden, Maine.
Let us Digress
Camden in the state of Maine has regularly been listed as one of the most beautiful US Towns to visit, and it receives accolades galore at fall time. In fact, all of New England does, but we are here in a different season. While Camden is orange in fall, white in the winter wonderland, and green in the summer with the plethora of hiking and water sports beckoning, for some reason we were here when it is neither here nor there. Last year the town was snowed in, but this year it couldn't decide what it wanted to be.
Did this matter? Not at all. We had a lot of opportunities to explore the area at will and to return to the comfort of our inn. Camden has long been a favorite weekend getaway, and the accommodation of choice for visitors is the intimate B&B  and an exemplary example of what people are seeking is the Camden Maine Stay Inn. Read on and you will see exactly why.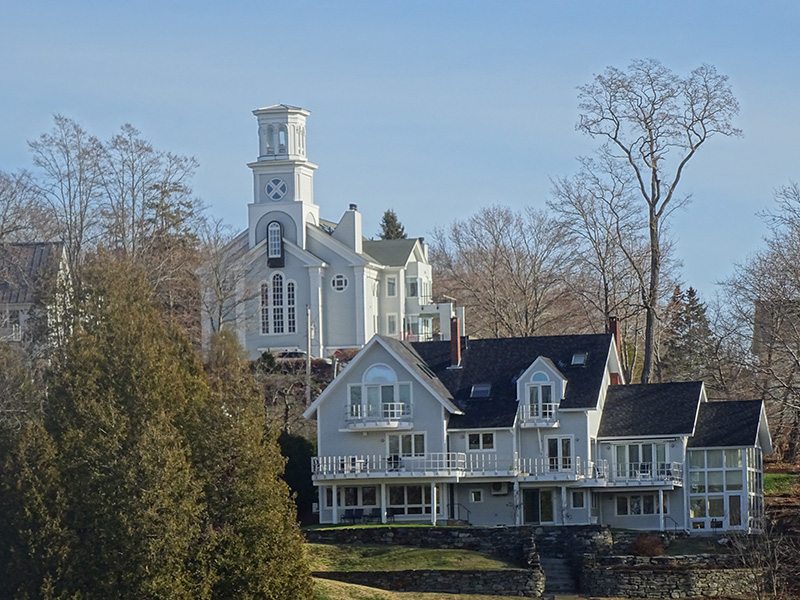 We do go into the Camden Maine Stay Inn
We do cross the threshold of the inn and meet Claudio, Roberta's husband, a fellow Italian. As our best friend and my brother in law are Italian and by default I have grown up with Nonna's, I feel very at ease with our innkeepers. They are our age and are the type of people that you do want to double kiss.
Exploring the Inn
We are shown around the inn, and learn how they have come to be living here in the USA. We learn that their entire life was put into a shipping container and brought here to Maine, and the village of Camden. We see Claudio's fathers furniture that are dear to him. We see different artworks and ceramics that have come with them from Rome. Actually we don't make a lot of progress as we chat away as if we have been friends for years, and that is the beauty if this boutique inn.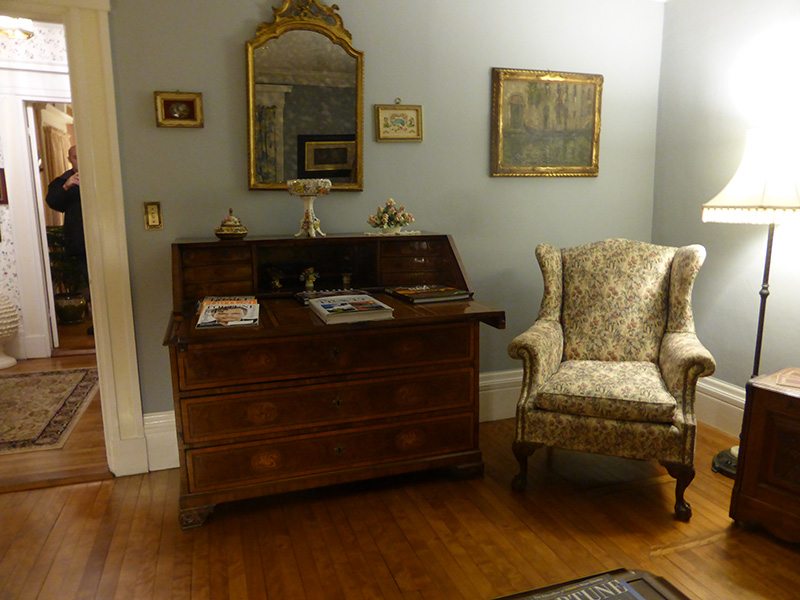 About our Innkeepers
Roberta was from Milan and Claudio was from Puglia but for some reason they ended up in Rome. When the frenetic pace of life became too much, Roberta suggested that they have a change of lifestyle and buy a B&B.
After a long time of searching, they came to Maine to view a property in Camden. It did not suit what they were looking for, so they drove back in to the town and saw a property that grabbed Roberta's attention immediately. The problem was that it was not for sale. Undeterred, Roberta thought of this property as she sat in her office in Rome watching the traffic. She made a decision to contact a property agent who confirmed that the existing B&B was not for sale.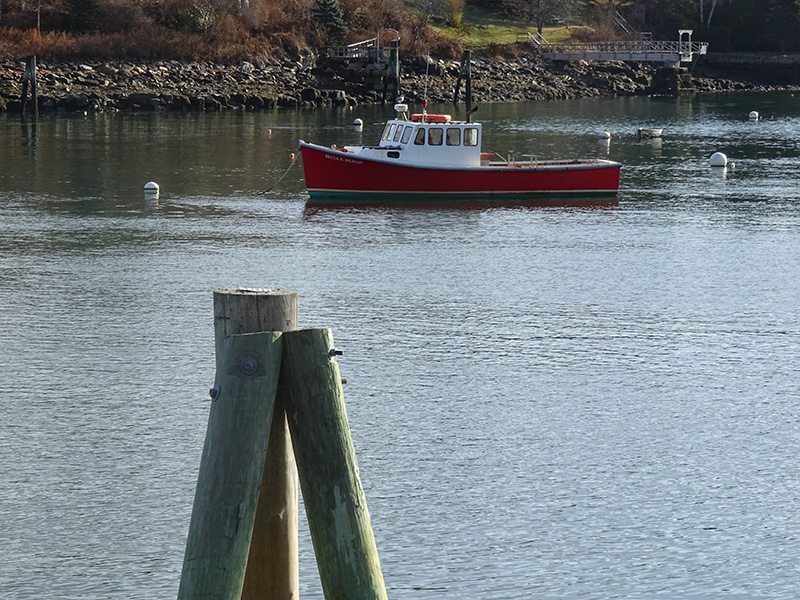 A Dose of Serendipity
As serendipity would have it, a week later the agent rang and said that the owners of the Camden Maine Stay Inn, 'might' be interested in selling. So together, they returned to the States. The inn was full and they could only see the room that they were staying in. Roberta says that she fell immediately in love with the property, mostly sight unseen. The amusing part was that they could not let the other guests know that they were the prospective buyers, so they were asked to pretend that they were travel journalists for the other guests.
The rest is history, as Roberta and Claudio bought and have run the Camden Maine Stay Inn since 2008. They immediately set about putting their stamp on the inn. They put their own furniture into the Inn, and their own art works from their home in Rome. It has that, I have walked into a welcoming home feel, and an Italian home at that. Recently Claudio decided that he would put the Italian flag next to the American flag out the front and it looks good. He says if Roberta lets him, he will also add the flag of his favourite football team, Roma. Perhaps he was joking.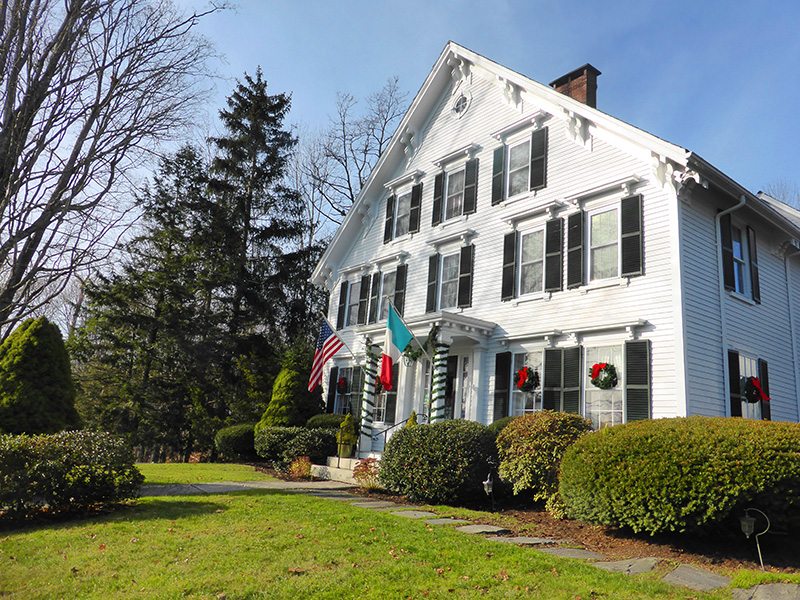 We walk through each of the rooms and each has been done to reflect their heritage and also how they have embraced their new village of Camden. There are nods to both Camden and Italy all over the house that meanders and wanders everywhere.
Coffee is on and there are cakes and biscuits, and little apples from the local area. We chat around the cast iron stove in the kitchen as you would in any Italian household. We forget that we are staying here as we talk about everything really.
A Look at the Inn
There are 3 parlour rooms, a large sunroom breakfast room, a formal dining room, and the rooms, all so comfortable and furnished befittingly in the cottage style that suits surrounding forests.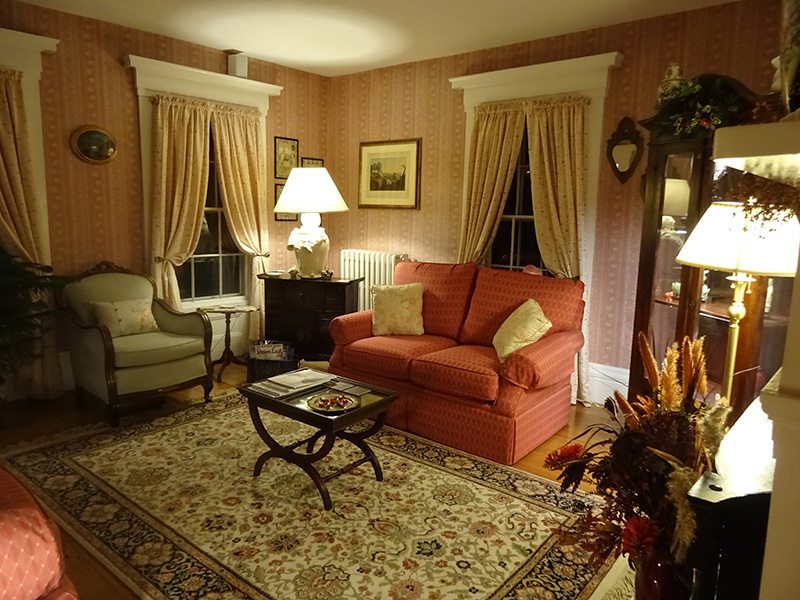 We go to our rooms eventually. with their full length windows looking over the woods that I can only guess would be magnificent with the fall foliage that New England is renowned for. We watch the chipmunks manically jumping from tree to tree. We curl up on the lounge and gorge ourselves with the chocolates that Roberta and Claudio have left for us around the room. We fall asleep in the ultra comfortable bed and gaze at the stars through the oversized sky light window.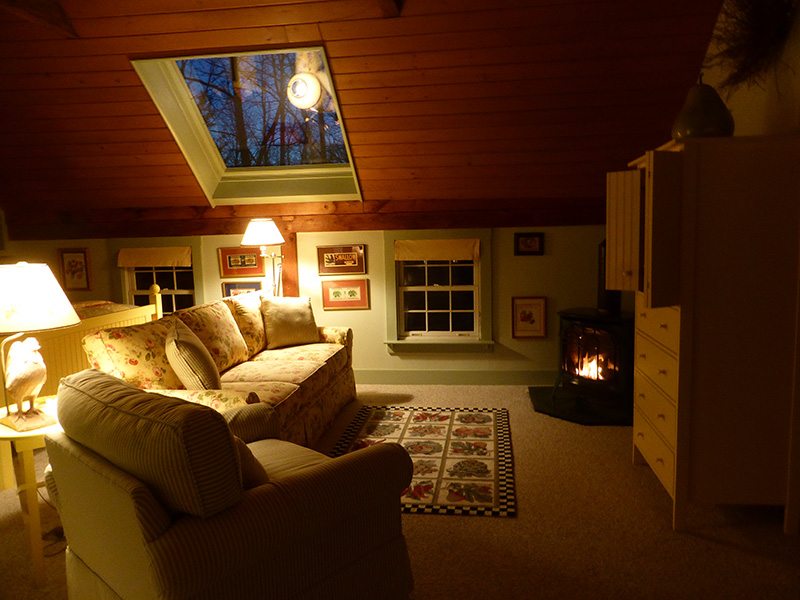 A Quick Trip before Breakfast
The next morning we wake and go to the top of Mt Battie to see the many many islands that are off the coast of Maine. If we had time, we would have trekked this. We return to the inn and to the smell of coffee wafting from the kitchen.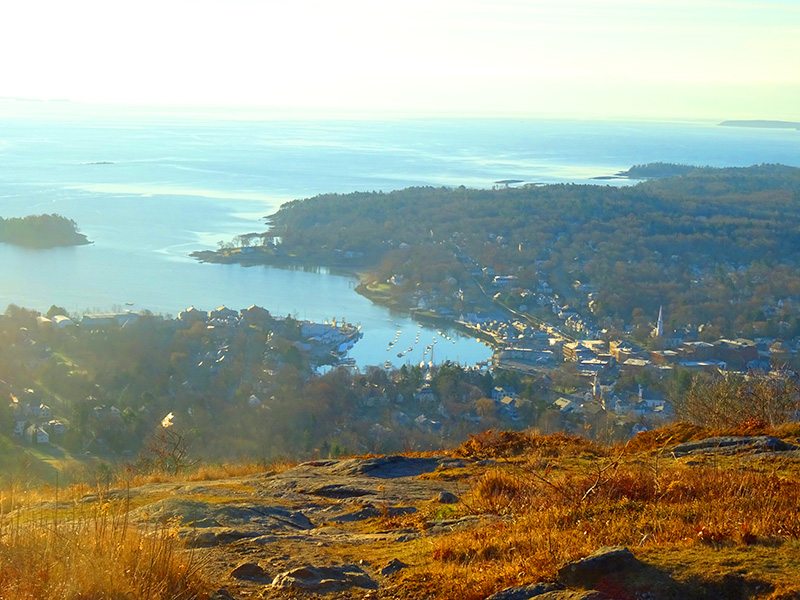 It somehow seems wrong that Roberta and Claudio are serving us, as we feel as if we are in the homes of old time friends. We sit and talk as old friends do as we eat the beautiful pears and berries and my nemesis, the wonderful maple syrup of Camden on berry stuffed French toast.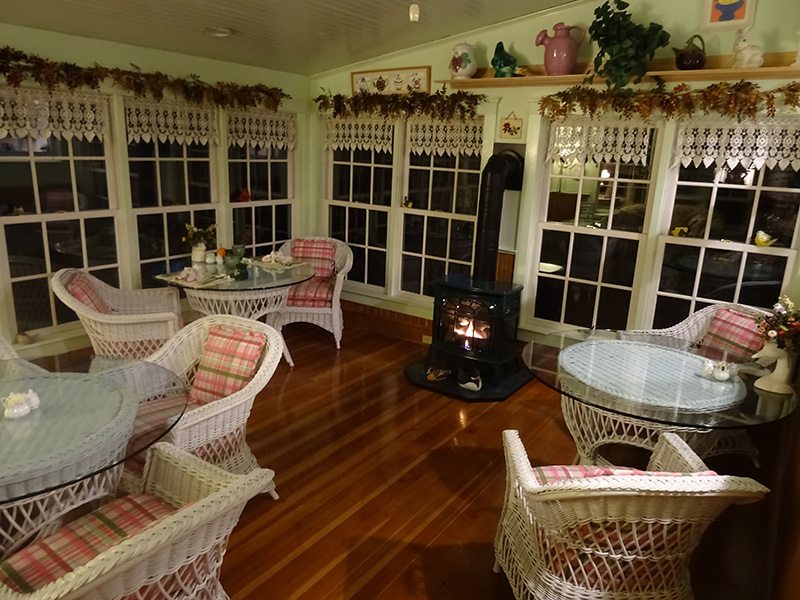 Exploring Camden, Maine
It is with great reluctance that we leave to explore the coast that Camden Maine is famous for, to visit the Farnsworth Art Museum in nearby Rockland, and to see the works of the Andrew Wyett, N.C. Wyeth and Jamie Wyeth.
We also see works by one of the most foremost Pop Artists, Robert Indiana. You all know him from the iconic LOVE sign. His LOVE print, was first created for the Museum of Modern Art's Christmas card in 1965 and was used widely as the 1973 United States Postage "LOVE" stamp and one where we had sat in NYC as tourists and had our photographs taken. Have a read of this article I wrote, LOVE is Actually by Robert Indiana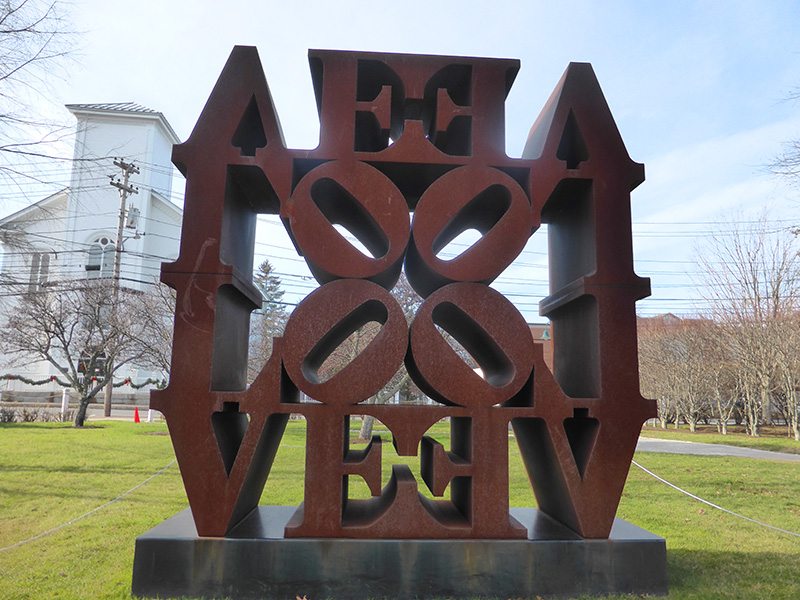 We also visit the Owls Head Transportation Museum. This is one of those Museums that Gordon loved where the first exhibit was a steam engine, and where he ended in an extended discussion in the aviation workshop with a local volunteer.
The museum is expansive and aims to collect, preserve, and exhibit and actually "operate pre-1940 aircraft, ground vehicles, engines and related technologies significant to the evolution of transportation for the purpose of education."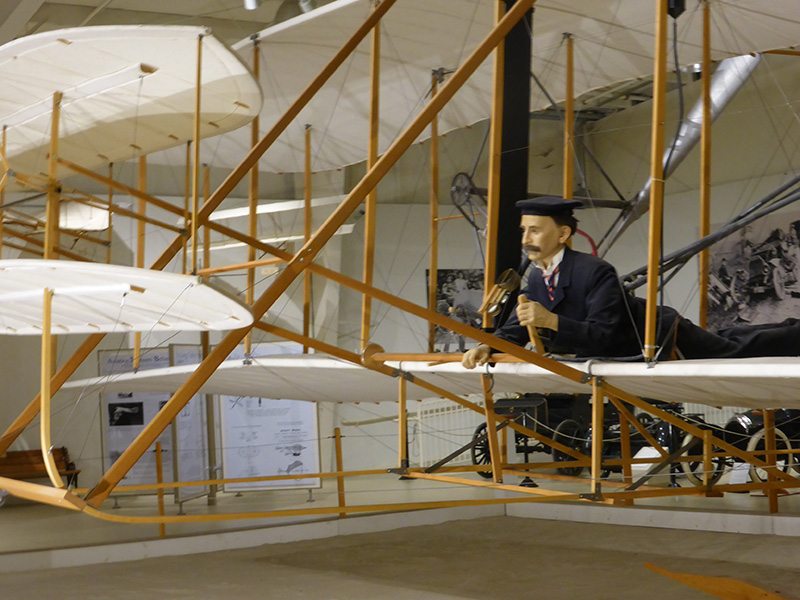 Eating in Camden Maine
Because it is Camden, and because it is Maine, you can not go past the lobster, and so we don't. This is, after all the state that have a lobster on their licence plate. Wherever you look along the coast of Camden, Maine you will see everything that is associated with lobsters, from the buoys, bobbing about in the very cold Atlantic Ocean, to the fishermen about to go out to sea, or hauling the lobster pots in. There are cafes and restaurants serving lobster every which way. Our personal recommendation because the food is fantastic and the lobster is as fresh as you can get, and because it just has that good feel to it, is to go to Fresh, as recommended by our friends Roberta and Claudio.
Address: 1 Bay View St, Camden, ME 04843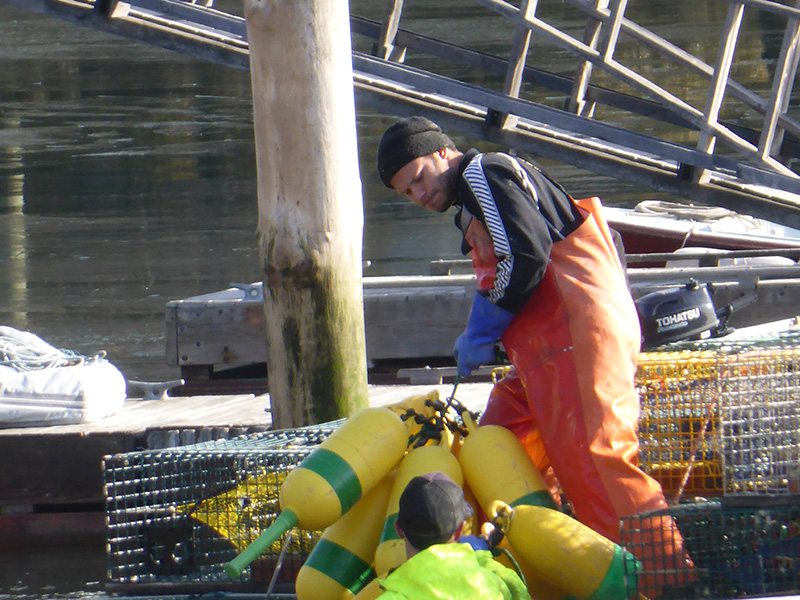 The Lighthouses of the Camden Maine Area
We visit both the Owls Head Lighthouse and drive down the St George Peninsula to the Marshall Point Lighthouse.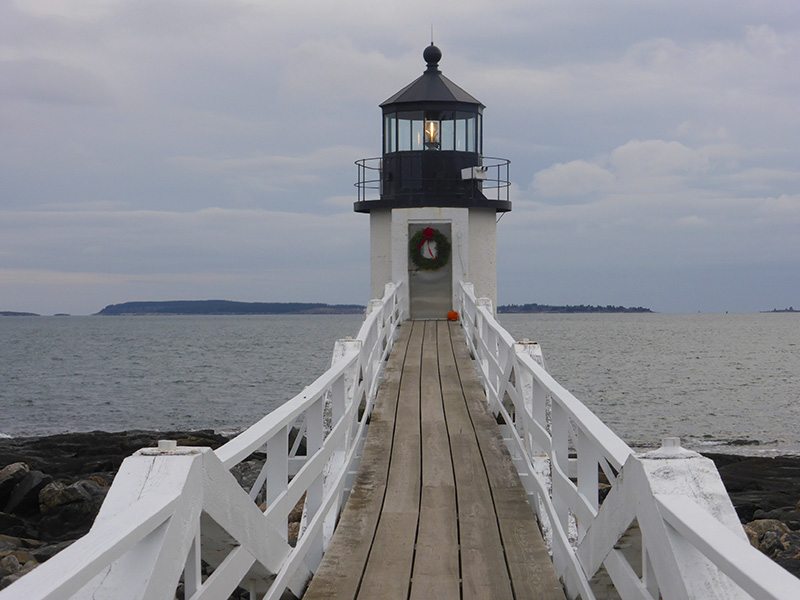 As the sun sets on another wonderful day in New England, we return to the comfort of this beautiful inn, and the inn is beautiful. It sits large and white on stunningly maintained gardens surrounded by the chipmunk forests and babbling brooks.
We return to our new friends and the comfort of their home, the Camden Maine Stay Inn. We double kiss, the Italian way as we arrive home, ready to share our days adventures with our new friends.
With many thanks to Roberta and Claudio and Marti Mayne of Distinctive Inns of New England for having us as your guests.
Camden Maine Stay Inn
Address: 22 High St, Camden, ME 04843
Phone:(207) 236-9636
Read about the other Distinctive Inns of New England that we have also visited.
It is just so pleasant at Harbor Light Inn, Marblehead, MA
So many 1st's at Manor on Golden Pond, Holderness, NH
Memorable at Captain Jefferds Inn, Kennebunkport, ME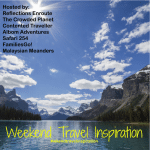 Ready, set, link!
1. Link one of your inspirational travel photos or stories to this post by adding your info.
2. Copy and paste our badge and a link to this page.
3. Visit some of the other wonderful travel bloggers, read their posts, and leave a comment. It would be great if you could comment on 2-3 posts.
4. Tweet it and include this hashtag. #wkendtravelinspiration.
5. Follow all the hosts of Weekend Travel Inspiration who are working hard to spread the word on what wonderful work travel bloggers are doing.
[inlinkz_linkup id=567157 mode=1]