Kuranda The 10 am to 3 pm Village
[clickToTweet tweet="Locals will tell you when you arrive in Kuranda, that it is only open from 10 am to 3 pm. #travel" quote="The locals will tell you when you arrive in Kuranda, that this little village is only open from 10 am to 3 pm." theme="style4″] This pretty little Village in the Rainforest is an alternative enclave just 25km north-west of Cairns in Far North Queensland, Australia, the gateway to the Great Barrier Reef. It is a very popular destination, between 10 am and 3 pm with domestic and international travellers.
It becomes a ghost town after 3 pm when the last train leaves from Kuranda Railway Station and the last cable car leaves from the Skyrail Rainforest Cableway. That is pretty much it. The markets close their doors; the cafes call it quits; except for the pubs, which stay open until 7 pm or until the last patrons leave, or the Cyber Café that does stay open until 9 pm.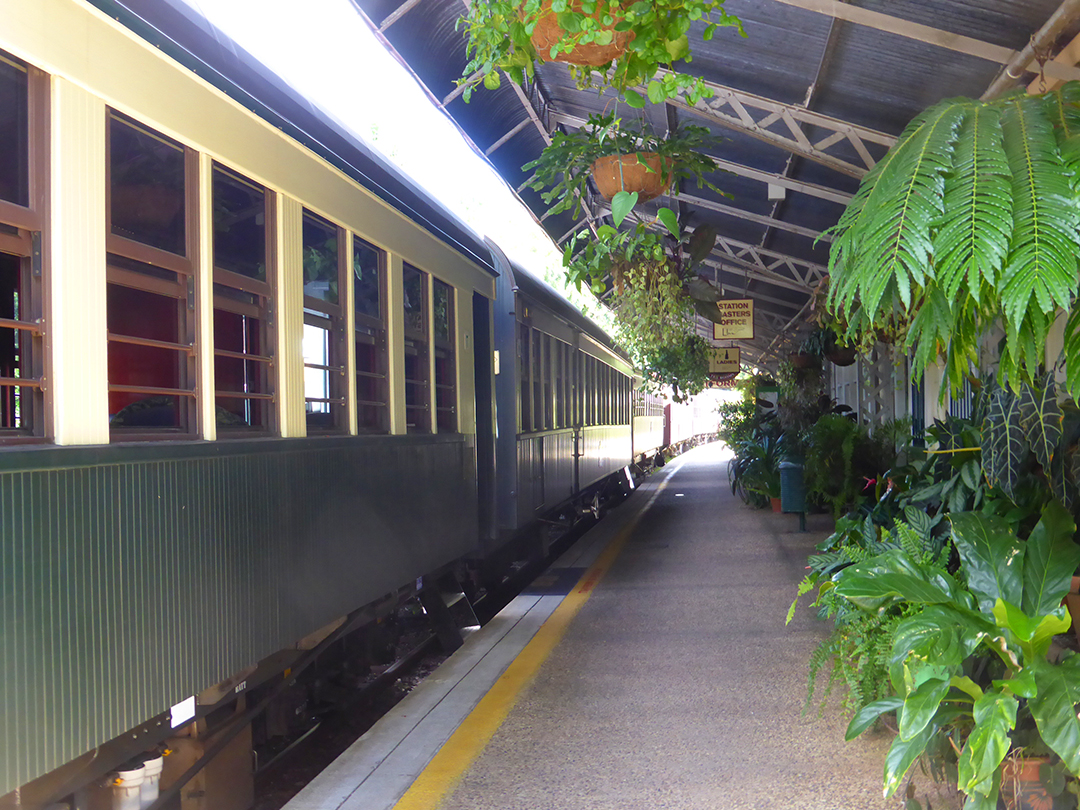 It has me baffled. This is a very pretty village that probably is a little Bali, a little Disneyland in its cuteness and it certainly has an alternate hippy vibe.
I like Kuranda. A Lot. I like the boho feel about it when it is awake.
Outside of the hours of 10 am and 3 pm, is when you discover the amazing nature surrounding Kuranda. So I tend to disagree that the village in the rainforest has set opening and closing hours.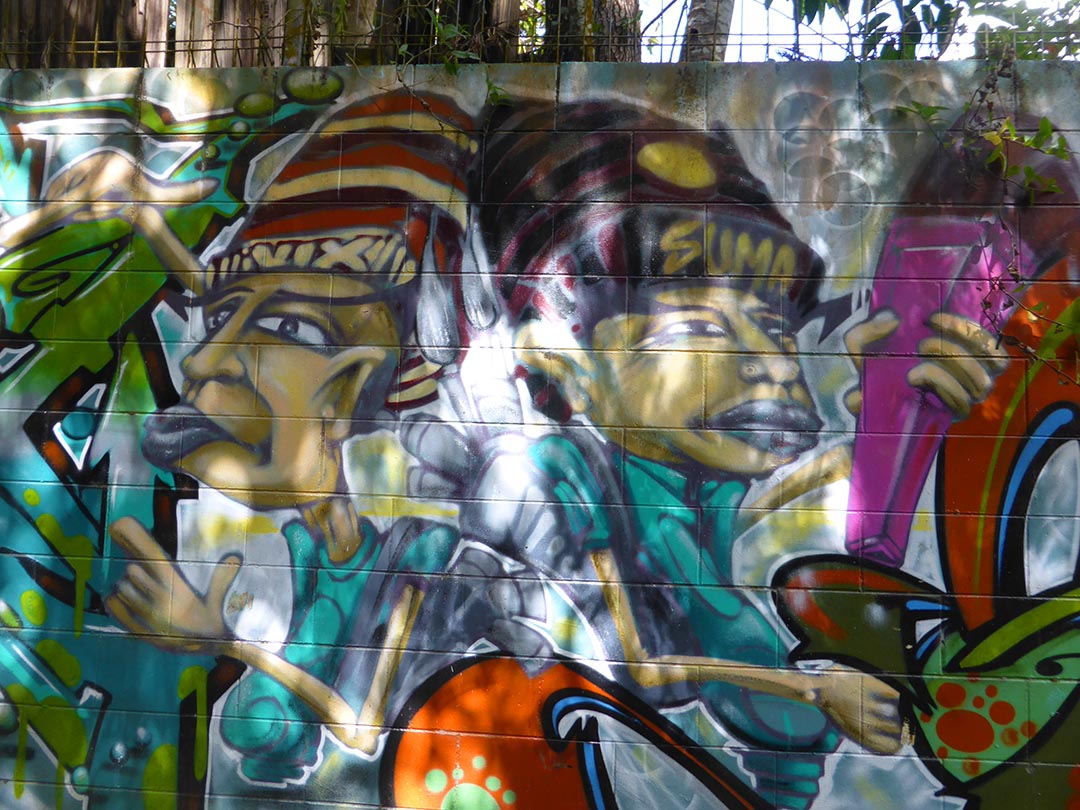 Pre 10 am.
We arrived at about 8 am and went straight for the amazing boardwalk to the Barron Falls and Barron Gorge. We were greeted by the ubiquitous bush hens. We are not the only ones on the walk but there are not many people. It is the ideal time to see this amazing part of Australia and even better because the train and cableway have not delivered their first loads of tourists.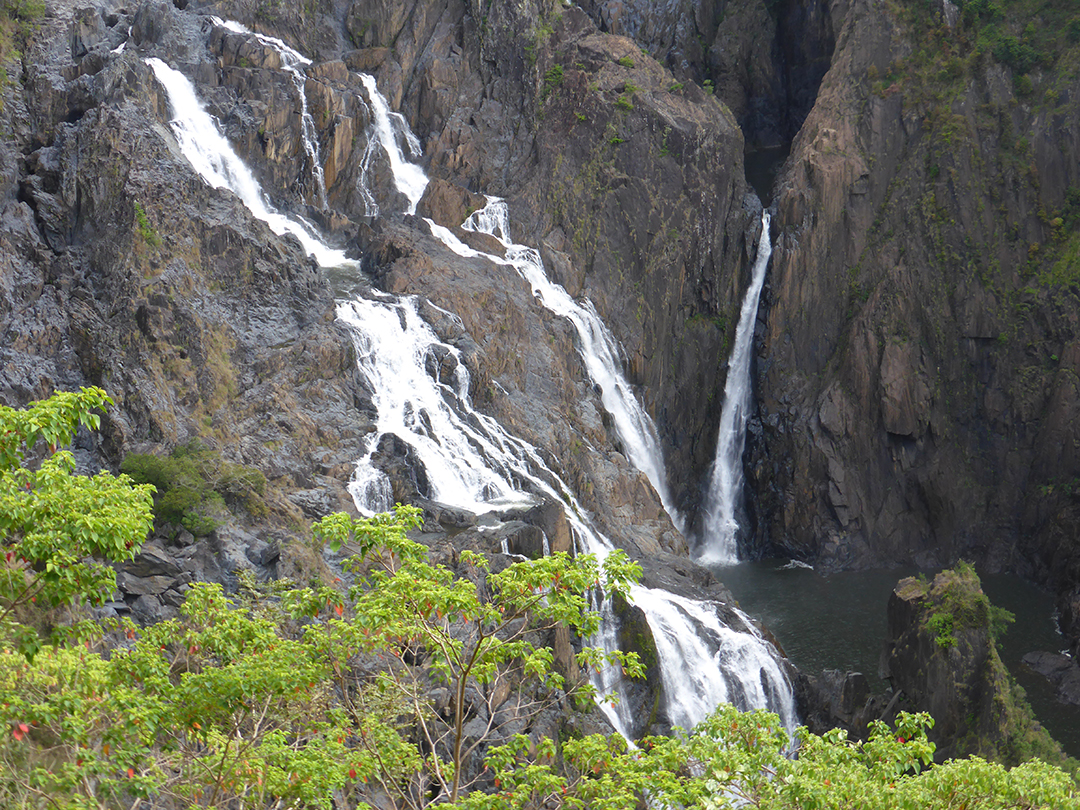 10 am to 3 pm
After our walk we went onto the village. There are more markets here than you would find at Kuta in Bali. It is colourful and it is set in the rainforest. It is such a beautiful little village. After visiting Kuranda Tourism we were offered to check out a new company,  a quad bike tour with Rainforest and Orchard Tours Kuranda, to start at 3 pm and we accepted eagerly. We headed to the Coffee Republic, and the best coffee we have had for a while. Kudos to the owner, who seems to be a rebel with a cause.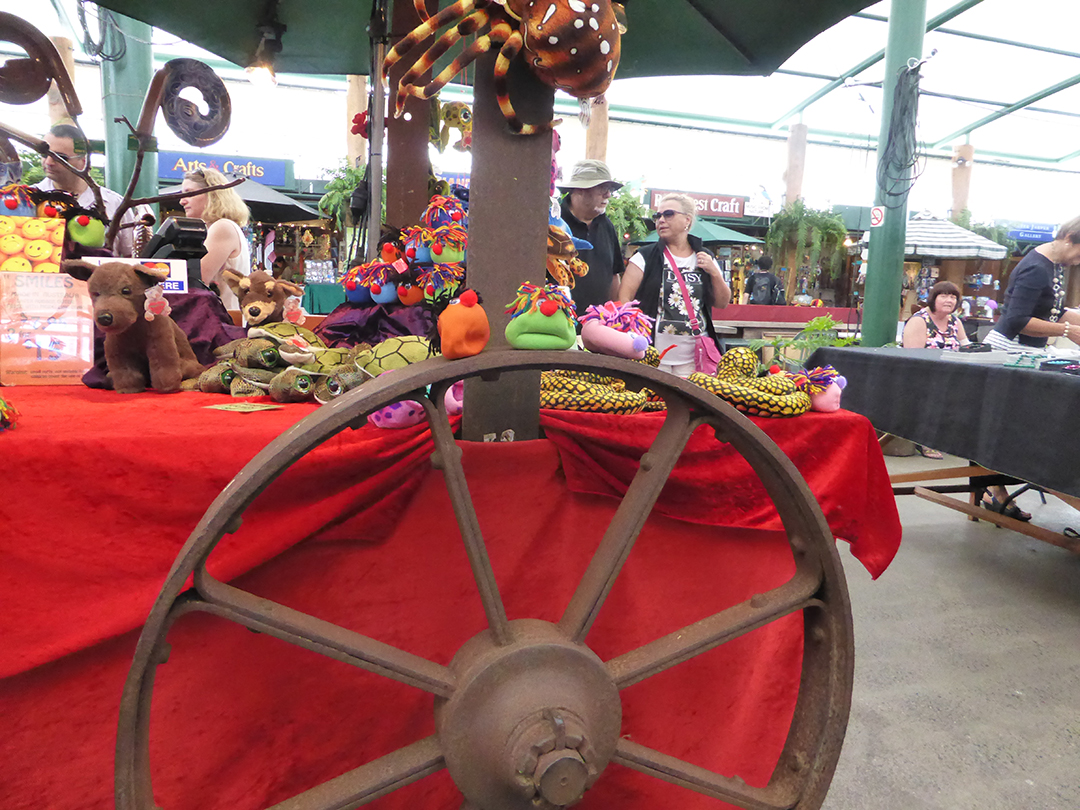 We then went to Birdworld Kuranda.
We had travelled through the Cassowary Coast to Innisfail before traversing the Atherton Tablelands, but had not seen a cassowary. These elusive birds are hard to find, so we wanted to see some at Birdworld Kuranda. We were fortunate to find out a lot more of their habits and to see some other amazing birds. We also had Entry to the Koala Gardens, where every species of Australian animals that all people want to see are. It is well laid out and koalas, kangaroos, snakes, crocs and wombats give everyone their Australian animal encounter.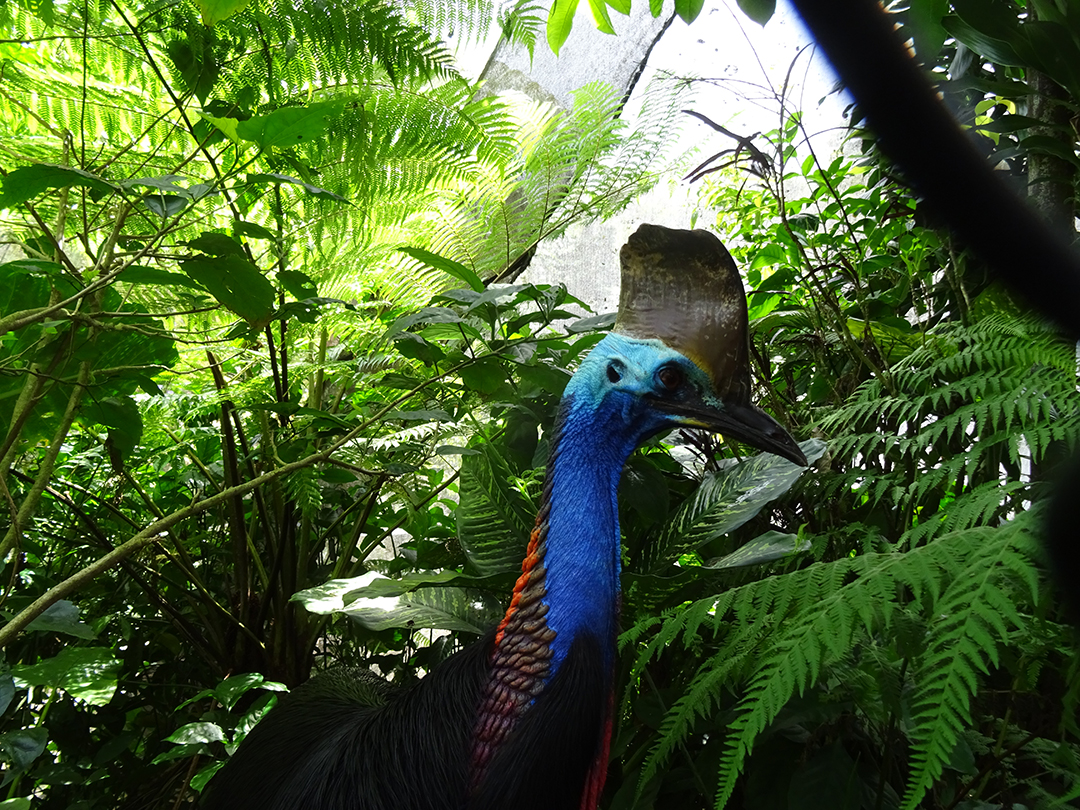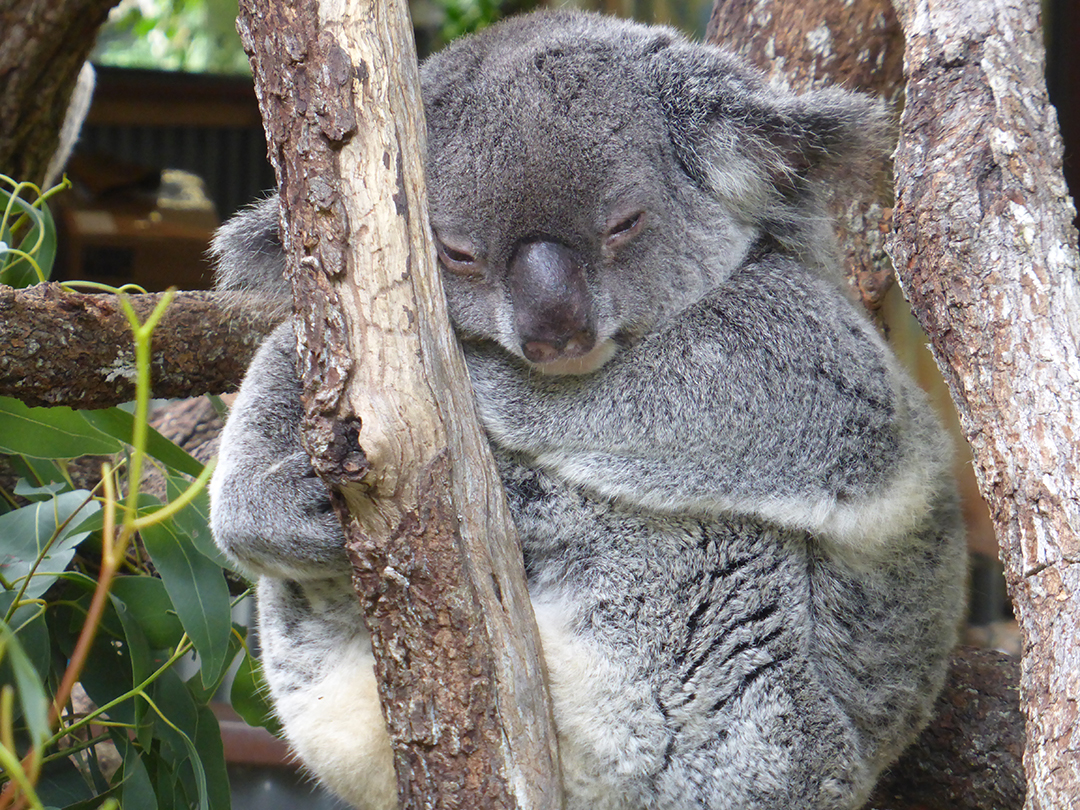 After that it was time for lunch, so we went to the Musicians Café. This is a new business and they are still finding their feet, but the owners were pleasant, the front row seats giving us a view of everyone promenading through Kuranda.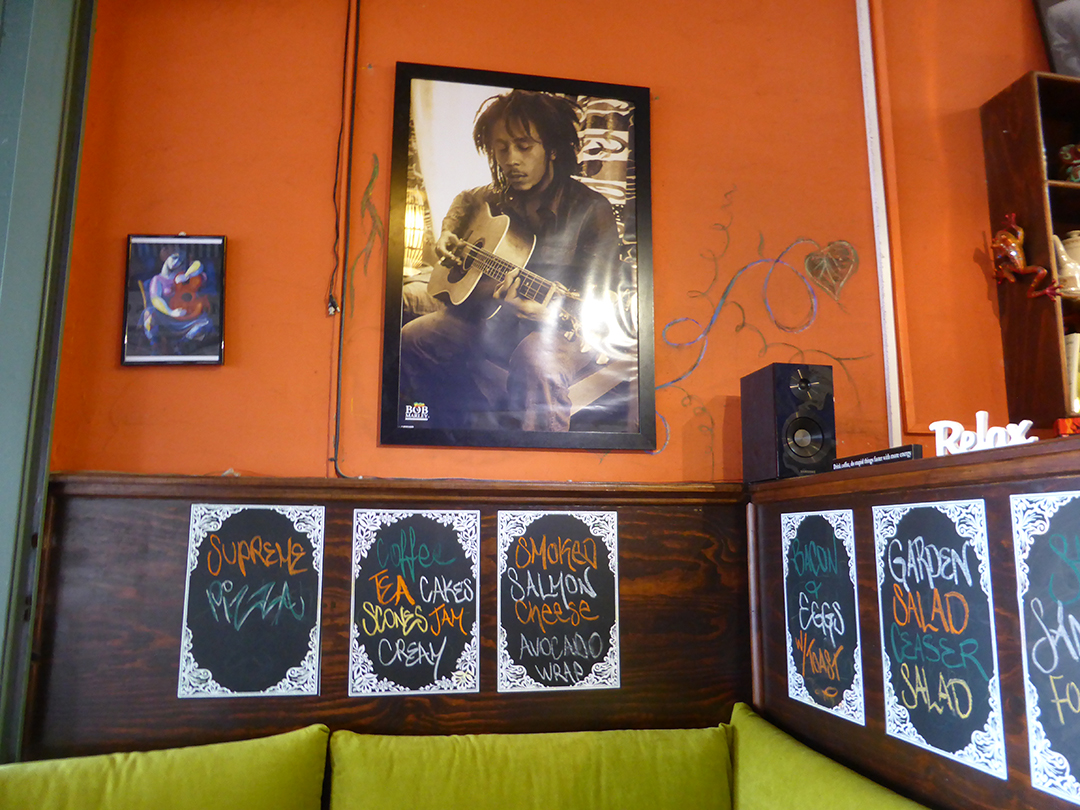 Staying in Kuranda
We had decided to spend 2 nights in Kuranda, before we knew it would be a ghost town after 3pm. We checked in at the Kuranda Hotel and Motel. Everything was laid back and we took our bags to our rooms. Clean and basic. I think that was the last we saw of anyone, and that worked for us. There was one other room being used, and they left the next morning, and the door with the key in it, stayed open until we left the day after.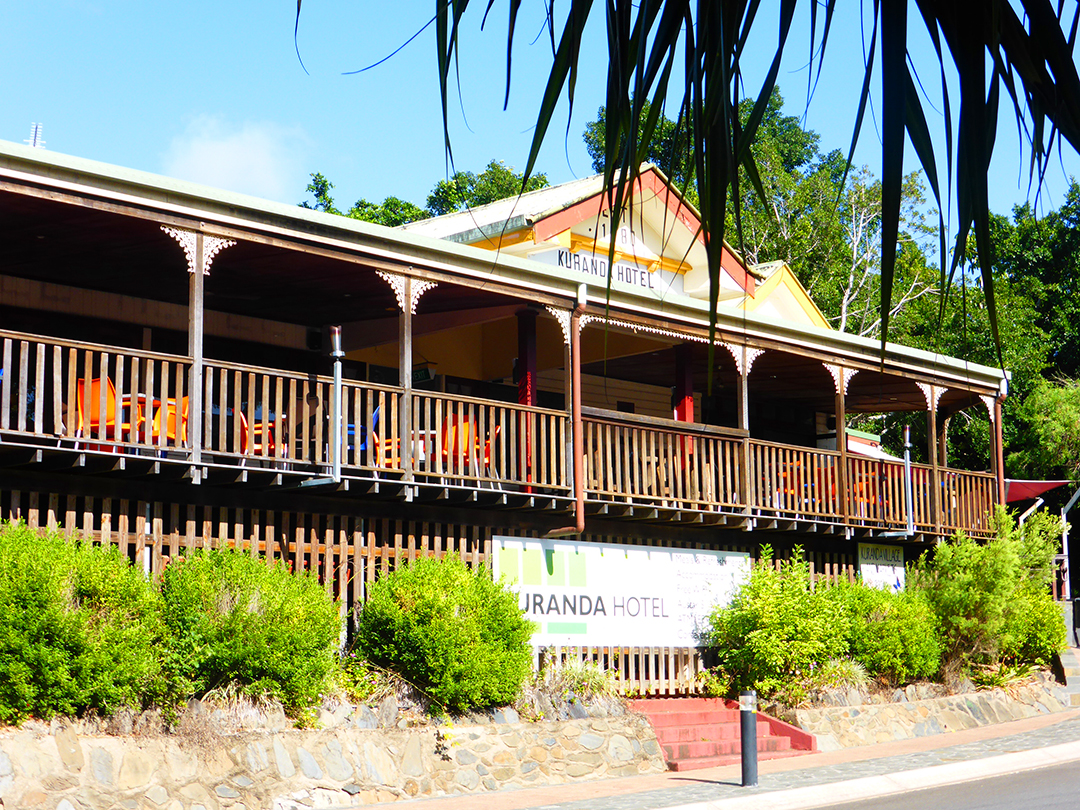 After 3pm
We went for our Rainforest and Orchard Tours Kuranda and you can read all about how this was an absolute highlight of our entire trip to Queensland. We were having so much fun that it was dark when we finished. We headed to what appeared to be the one and only café open in Kuranda. It was freaky as no-one and I mean no-one was to be seen. There were walked up the main street.
We had a pizza and went home to our pub, which was closed because the patrons had left. It was about 8.30pm so maybe they had a big night.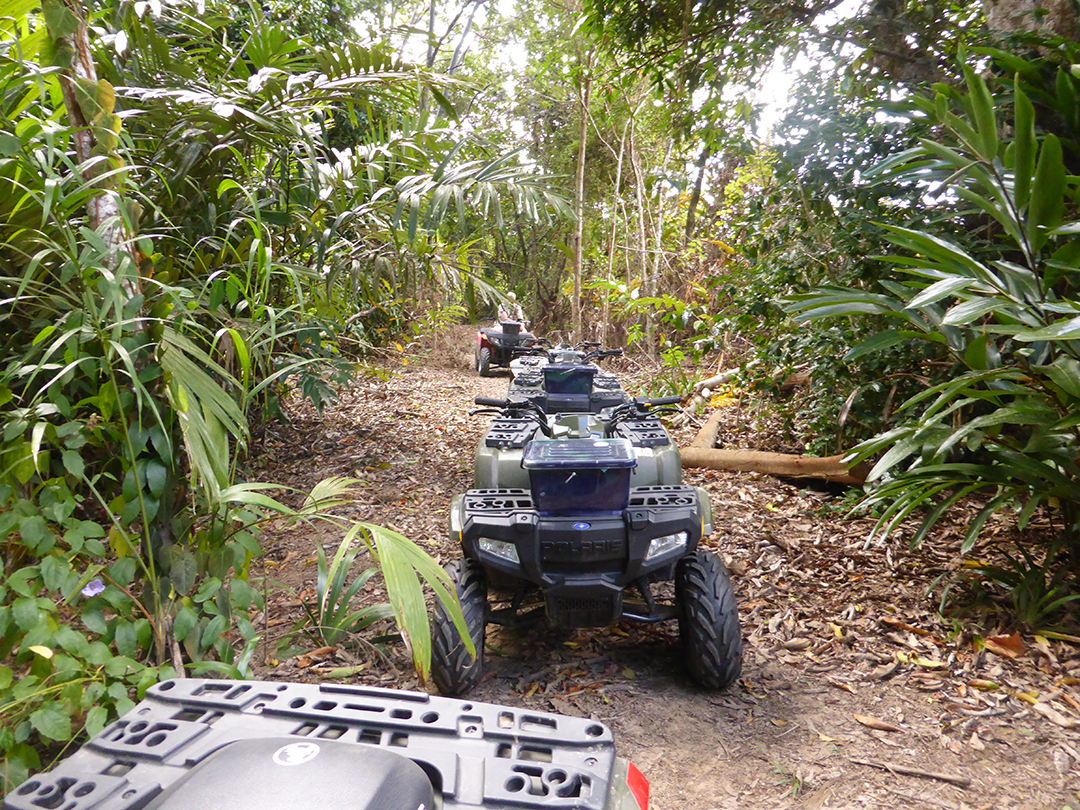 The 2nd day
We had been told of the locals only breakfast gathering place, so decided we would crash it. The Well Being Delicatessen is healthy and pleasant and yes, the clientele seemed alternate.
We walked around the village and did another walk in the rainforest.
At 10 am the people came, the markets opened, the music started, the colour was bright, and all was good with the world in Kuranda. At 3 pm it stopped. Just like that.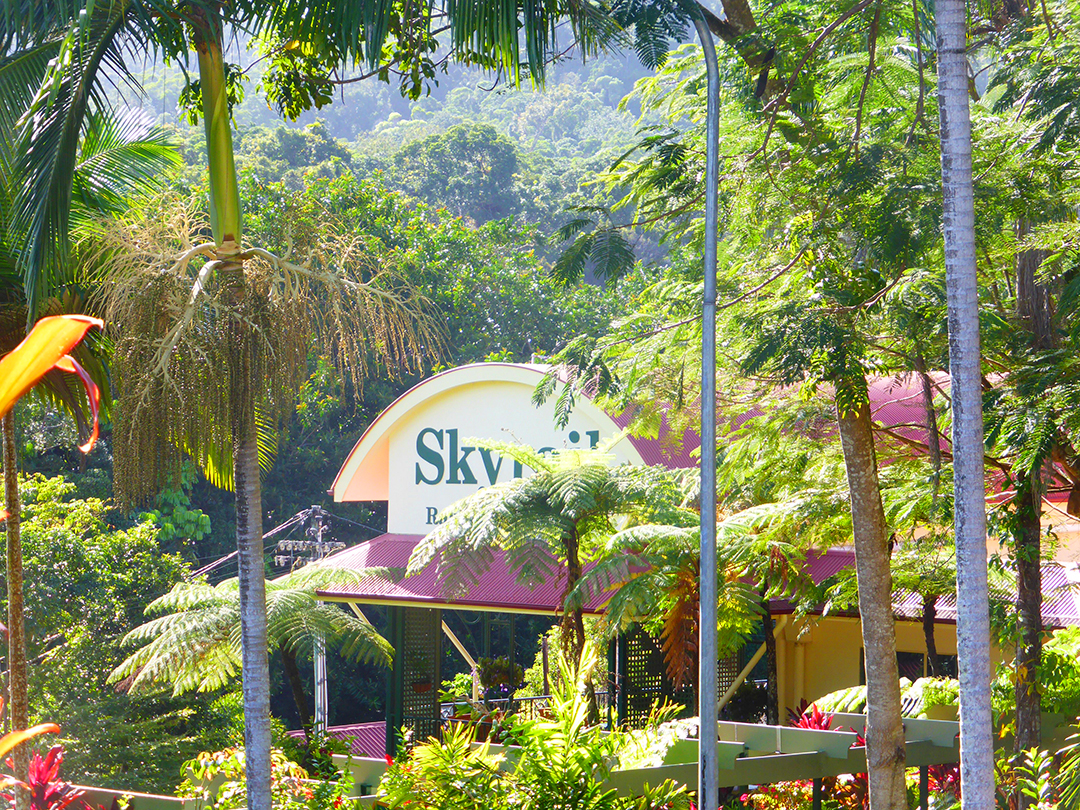 There was music in the pub, and it was good and then it stopped.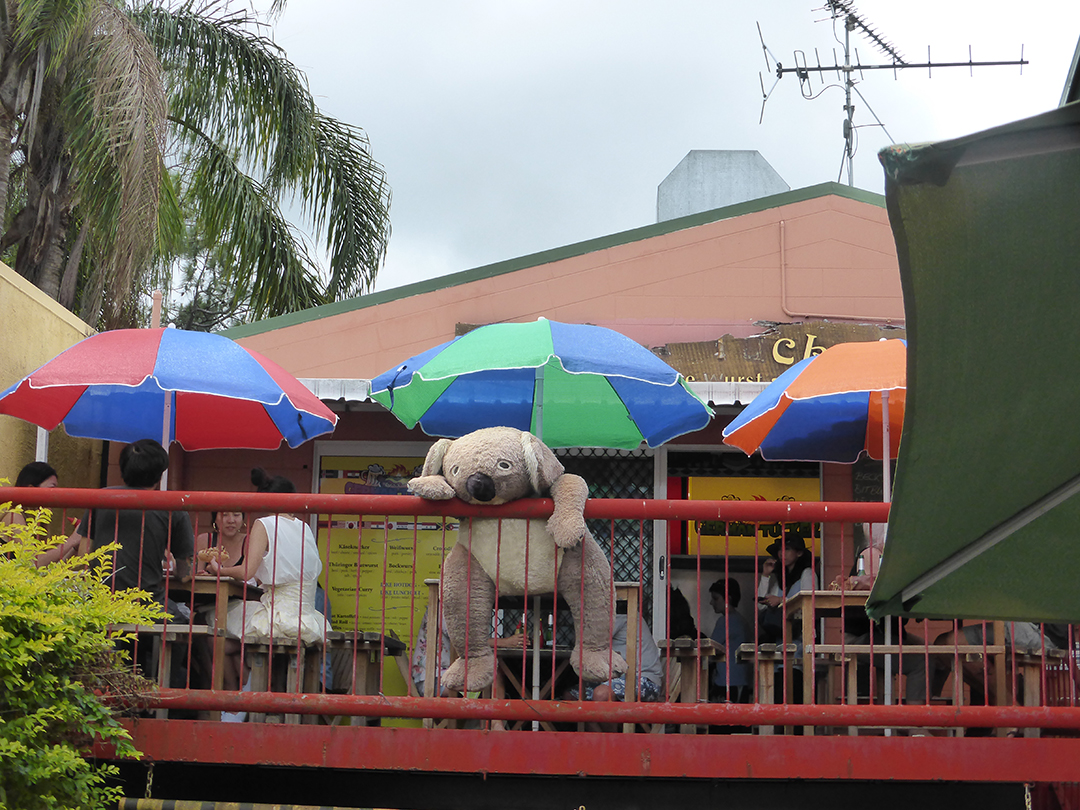 So we went for another rainforest walk, more knowledgeable since our tours the previous day. And we loved it.
We were the only people left in the Village in the Rainforest, and certainly the only people in the pub. It was eerie, the scenery of the rainforest was beautiful, the entire visit was crazy but in a good way.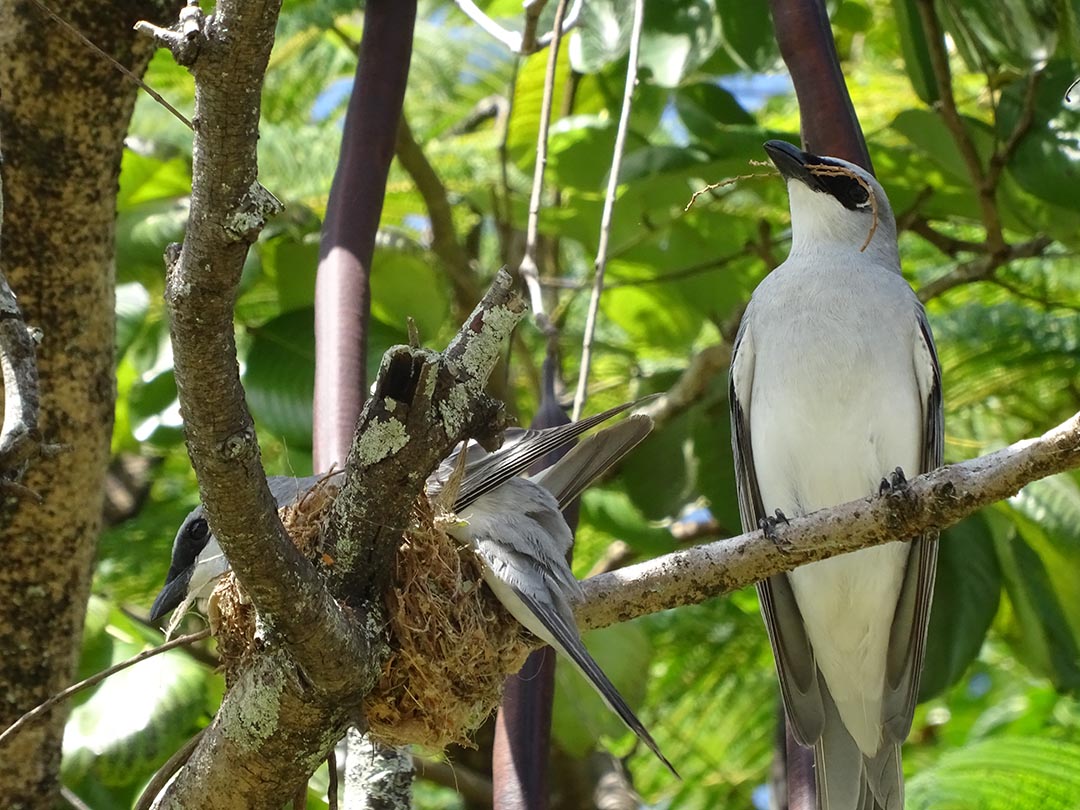 Should you stay at Kuranda 10 am to 3 pm Village. I am not sure. You have limited places on where to stay, and you do have a village to yourself, and that is a little weird. But then you have nature all around you and all to yourself and that is absolutely priceless.
So yes, I would do it again.
The writers were the guests of Kuranda Tourism, Kuranda Birdworld and Rainforest and Orchard Tours Kuranda.