Kuta's Only Market Brunch, Bali
This is THE place to be on a Sunday in Kuta and in Bali. It is where you can Sip, Savor and Shop at Sheraton Bali Kuta Resort's Feast Market Brunch. This long, long brunch is designed to be a meeting place for families and is definitely a winner with ex-pats. All gather at Feast restaurant to savor the tastes of Balinese and many other featured cuisines. It is also where people can pick up fresh produce at the market that is held as part of the brunch. You can also see handmade crafts and various services from local farmers, and artisans.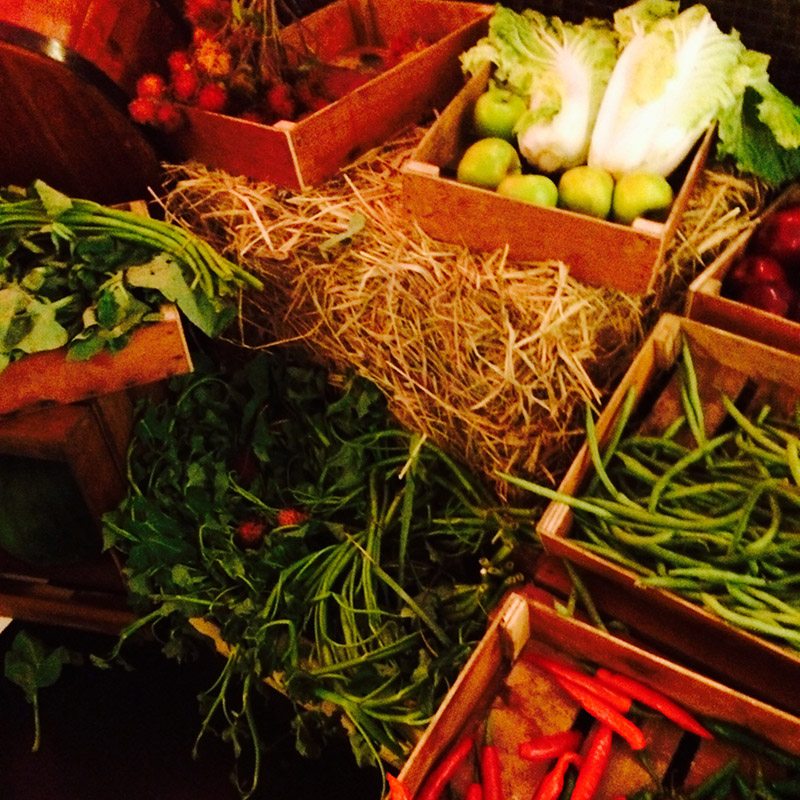 The entire brunch is an enormous affair and one not to be rushed. The sheer diversity of the food offerings is staggering.
Kuta's Market Brunch is a multi-cuisine concept and to be quite honest, it is overwhelmingly good.
The sheer visual spectacle is amazing as are the various smells emanating around the big room, where laughter flows as freely as the champagne. This is a an example of the diversity that is Bali.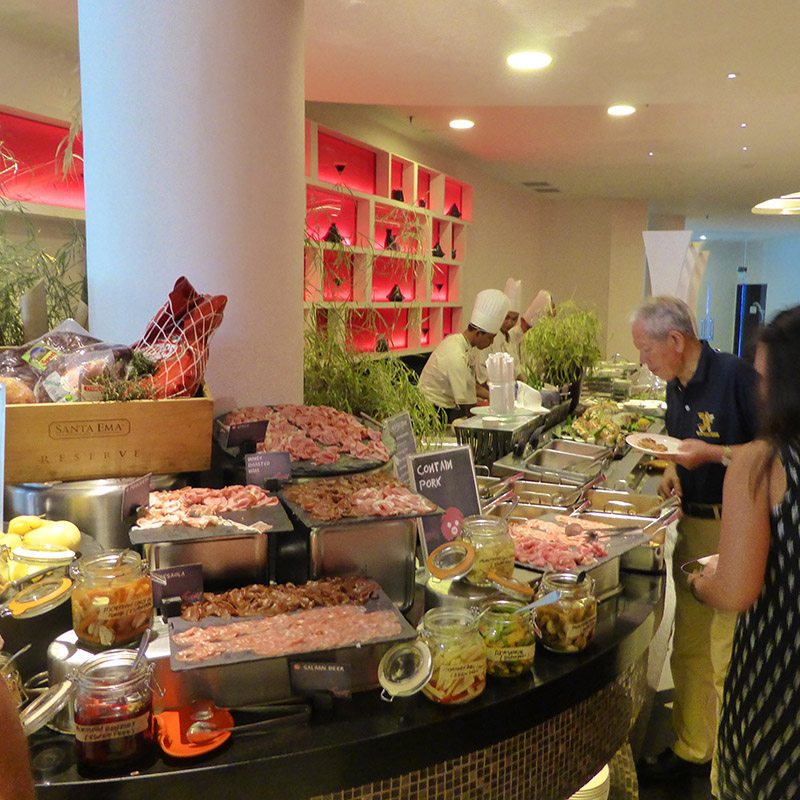 Most of the food is locally sourced. If you are after the renowned suckling pig you will find it here. Perhaps you might like BBQ river prawn, or shucked oysters or the bonus of a seafood barbecue with the day's catch of the day. If you would prefer made to order pasta, a stir fry, or a Japanese Teppenyaki, then the chefs at the 20 different food stations will be more than prepared to help you and cook this for you, on the spot.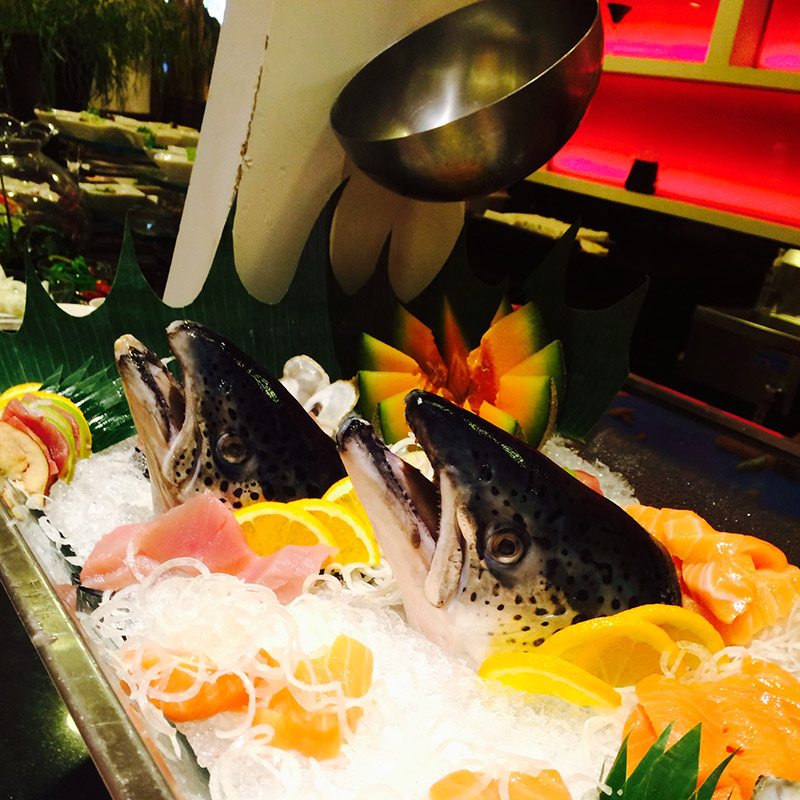 There are fresh cheeses available as well as sushi and many of Indonesia's signature dishes.
If you were thinking that Bali might not make good desserts that you would so very very wrong as they are actually champions here in this field.
How about a gelato freshly made? What about fresh bread of every description? Try Bali's own fantastic Pod chocolate.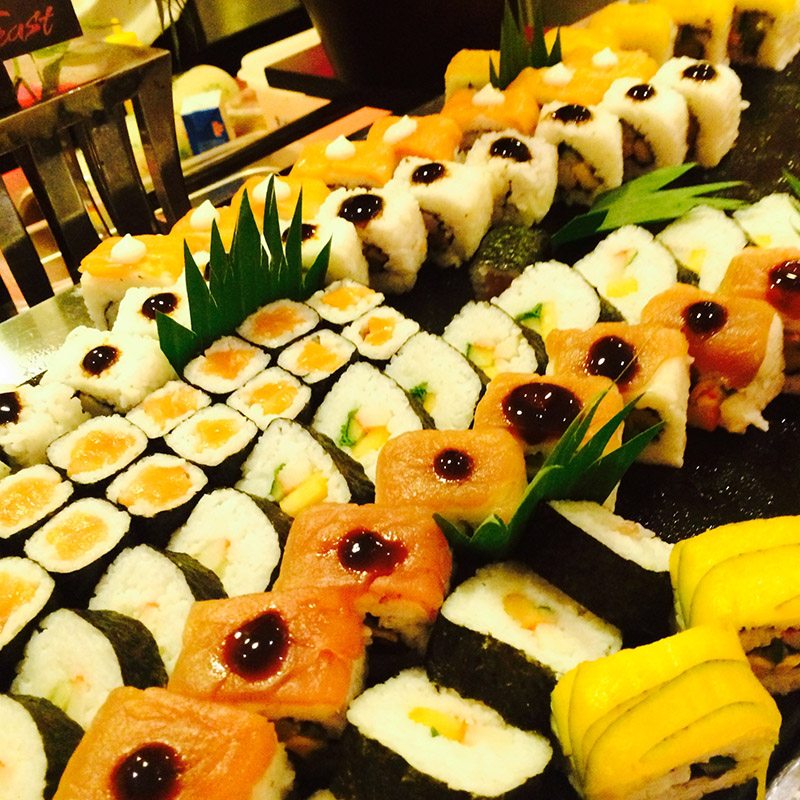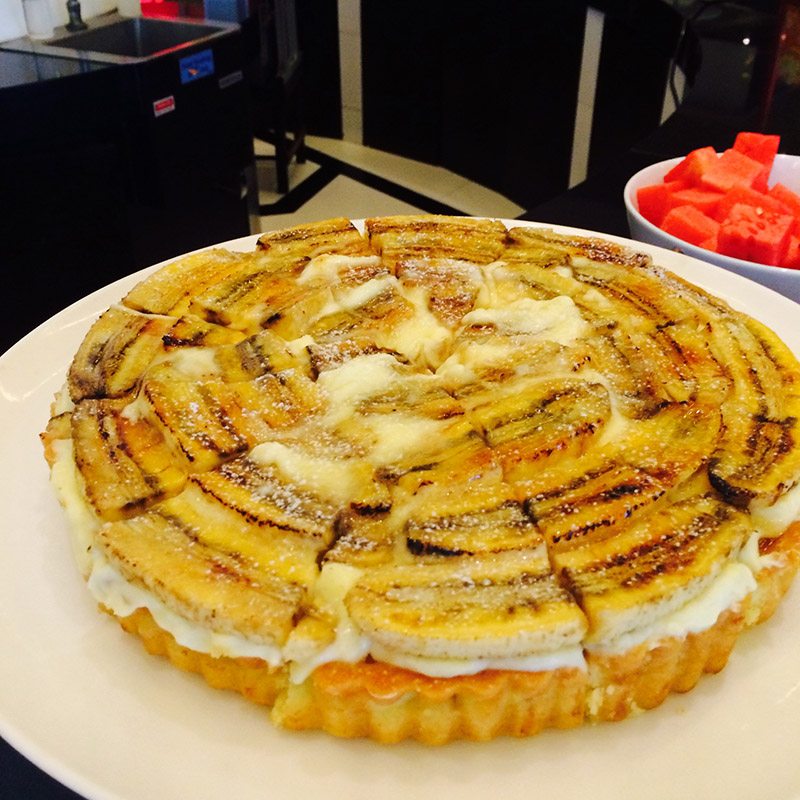 Each and every week, Kuta's Only Market Bruch, Bali will serve you some culinary creations based on seasonal produce and also the creativity that is actively encouraged.
Where is Kuta's Only Market Bruch, Bali
This brunch is held in Feast at Sheraton Bali Kuta Resort on Jalan Pantai road and directly across from Kuta beach. Feast is located next to the Beachwalk. It is hard to miss with the unique section at the front featuring stunning pink and white daybeds where you can enjoy your brunch should you choose, and watch the world go by. Food will be bought to you as you laze away the afternoon. Alternatively you can join in the action of this Kuta brunch in the air-conditioned interior and watch everyone enjoying the foods and the ambiance that this brunch produces.
Get the latest prices for staying at the Sheraton Kuta here
The entire concept behind the Kuta Market Bruch is to bring people together.
On our long and very enjoyable visit, there were many local families and quite a few birthday parties. Children are well taken care of with a designated play area. Should you wish to bring your dog because he is part of the family, then that is alright too, as the Sheraton Bali Kuta wants this long brunch to be all about families and friends.
There is live music and a band, and a caricaturist will draw you for free while you sip on champagne.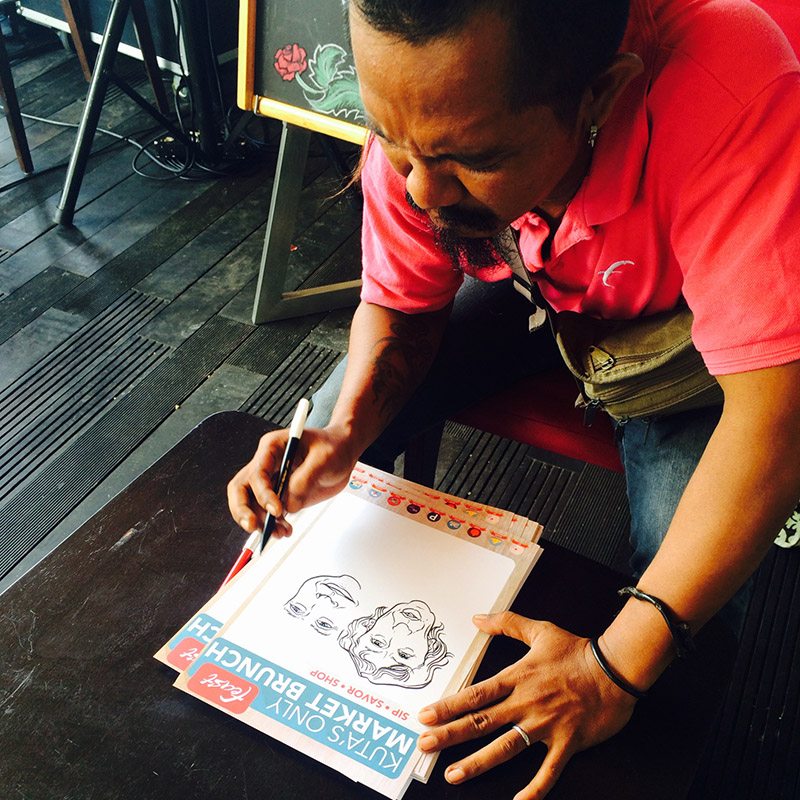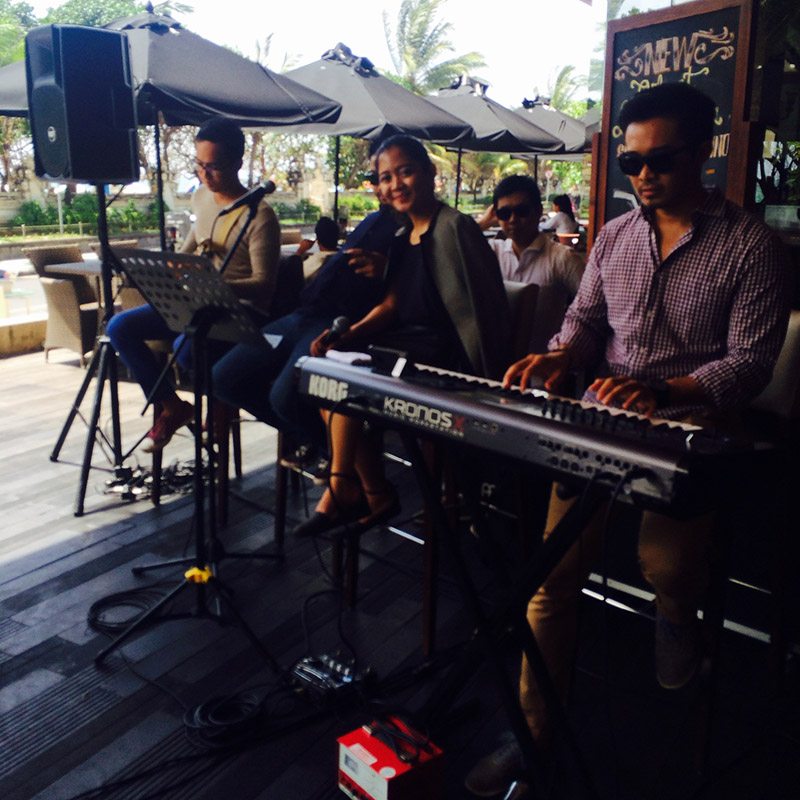 We really enjoyed our long brunch there and met some lovely people as well as dining with Nova from Sheraton Bali Kuta, who made our brunch and stay at this remarkable resort possible. Bali is an island full of delights.
How to be a part of Kuta's Only Market Brunch, Bali
Feast by Sheraton Bali Kuta Resort
Address : Jalan Pantai Kuta, Bali 80361, Indonesia
Contact : (62) (361) 846 5555
Website :
Sheraton Bali Kuta
Latest Prices here
 to stay at the Sheraton Kuta
Facebook
Cost:
$33 (AUD) per person and this is all you can eat as well as all nonalcoholic drinks included.
Open each Sunday from 12 noon to 3 pm
Big Bonus
Bonus: go to Feast grocery and get up to 1 kg of fresh fruits, vegetables, breads… included in the Kuta Market Brunch.
Verdict – don't miss Kuta's Only Market Brunch, Bali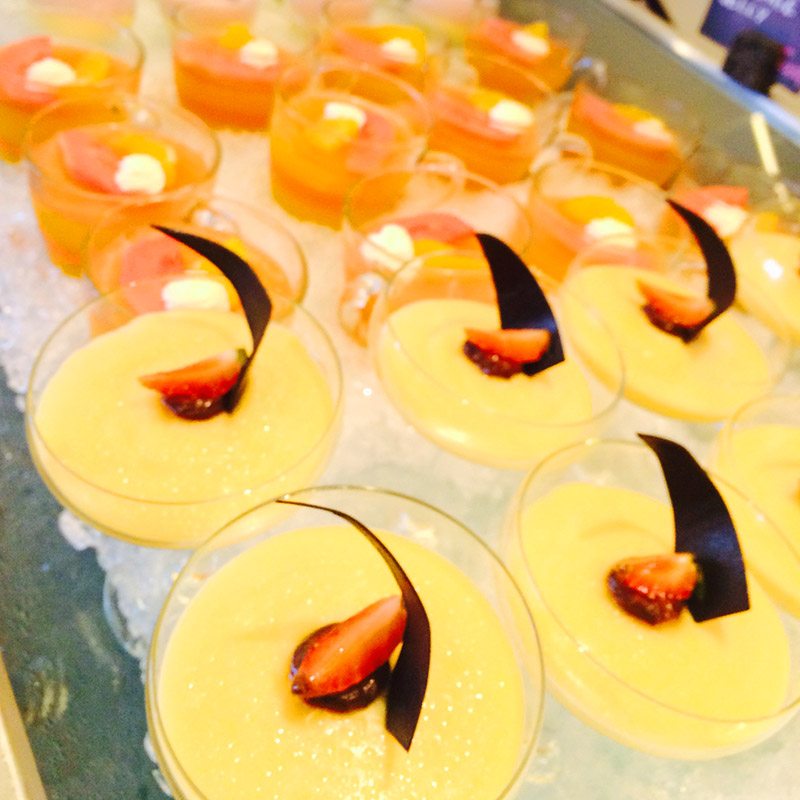 .