Bali 10 things to do in this tropical paradise
Bali is known as the Land of Gods, and the Balinese believe that Heaven is Bali and that Bali is Heaven. And indeed, in the lush tropical vegetation they have a distinct point. Anything and everything grows in Bali – from exotic orchids, palms, innumerable flowers to trees dripping with mangoes, bananas, papaya, paw paws and the bland but interesting jack fruit just to name a few.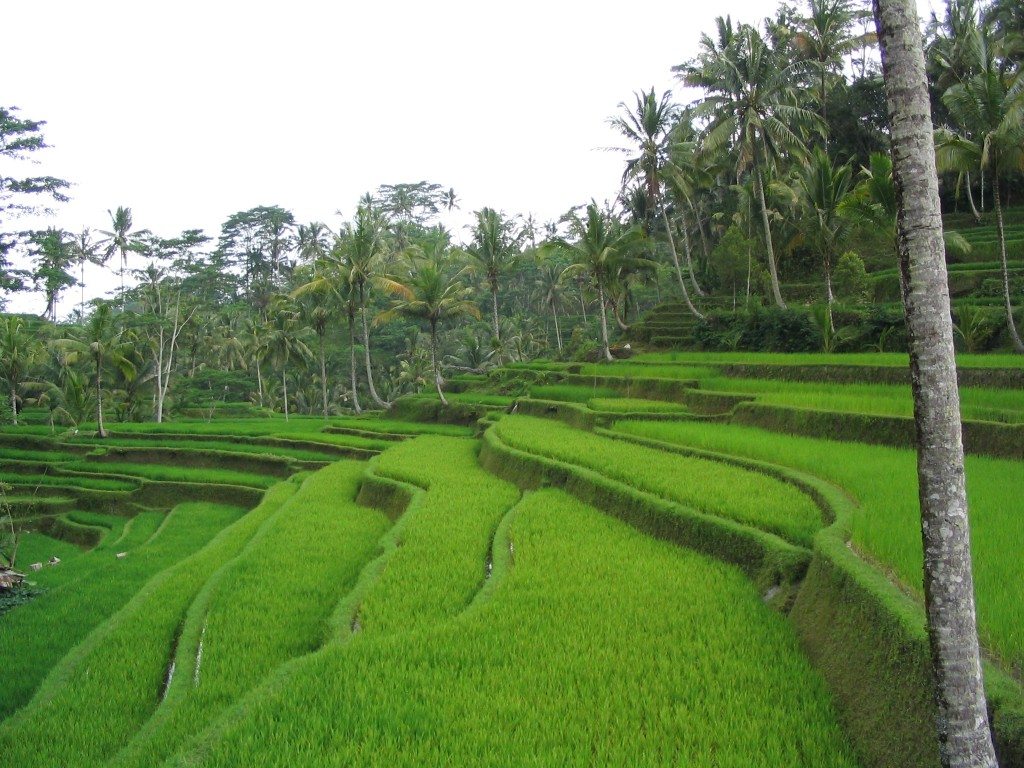 Bali is also synonymous with the beaches and the rampant but fun hawkers, as well as the food and the temples. Religion is an integral part of life for the Balinese. The Balinese have a very simple and very pragmatic approach to religion, observing the rituals and seemingly enjoying the ceremony of it all.
Balinese Offerings
Everyday and everywhere you will see sampian – a gift, being prepared and laid around shops, hotels, restaurants, temples, houses and at the villages and family compounds. The Balinese religion is an unusual and adapted version of Hinduism, which they married up with their animist beliefs. They worship the traditional Brahma, Shiva and Vishnu.
Holiday in Bali
Bali Holidays are always a good idea. There are many things to see and to do, and having been there a number of times, as it is close to Australia, you will have many exceptional experiences on this Indonesia Island.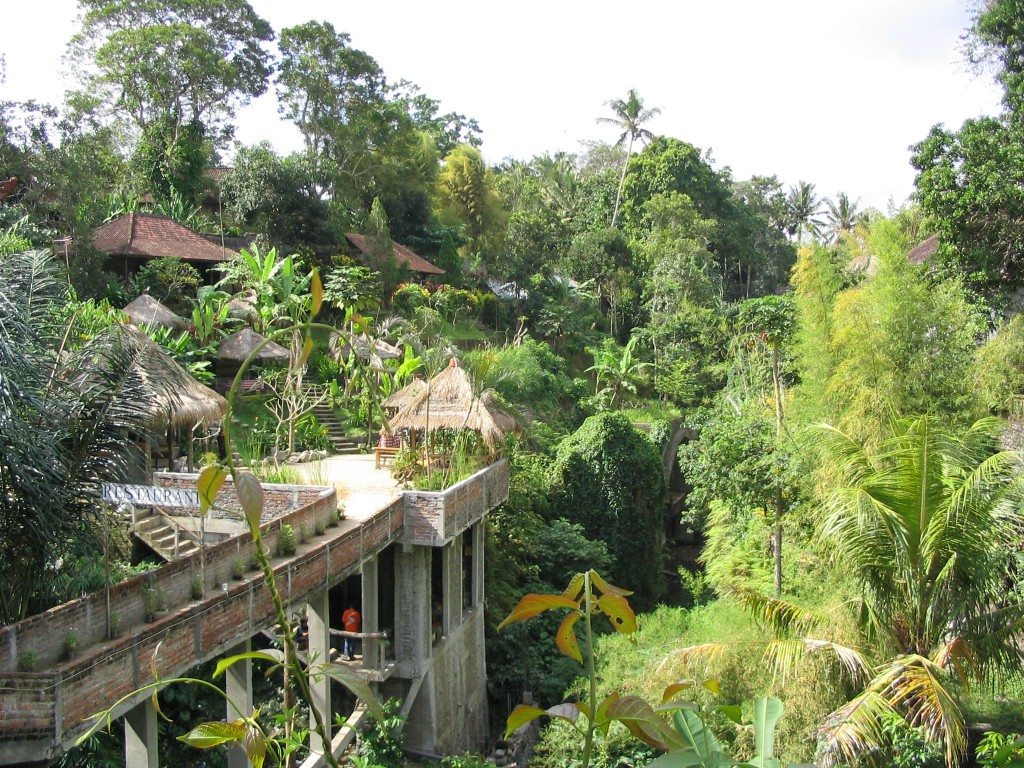 Walking on the beach
Bali was a mecca for surfers in the 70's and still remains so to this day. It is however more touristy but that is to be expected because it is such a beautiful tropical island. The beaches are well worth not just swimming in but also walking along. So pack you swimwear, your sarong and your camera and you are good to go. You will meet lots of people wanting to massage you, braid your hair, and offer you all types of things. Some you may accept, others DON'T.
Poppies Lanes, 1 and 2, Kuta
Poppies Lane 1 and 2 is a popular place to stay, eat and shop in Kuta. The traffic is unrelenting because the alley is wide enough for cars to get all the way from the Beach Road to Legian St. Shops line both sides of the street and you will get a barrage of "massage?" "sunglasses?" "Rolex?" and you just have to pleasantly indicate that you are not interested. The salespeople are only doing their job so it's best not to get aggravated even though some vendors can get rather aggressive. There is always a traffic jam at that corner so watch your feet that they aren't run over by a motorbike or taxi. Bagus Pub is a favourite hangout with Aussies because there are at least 3 screens playing the latest game. Look Poppies Lanes 1 and 2 are fun. Don't pretend it is not what it is. Just go for it.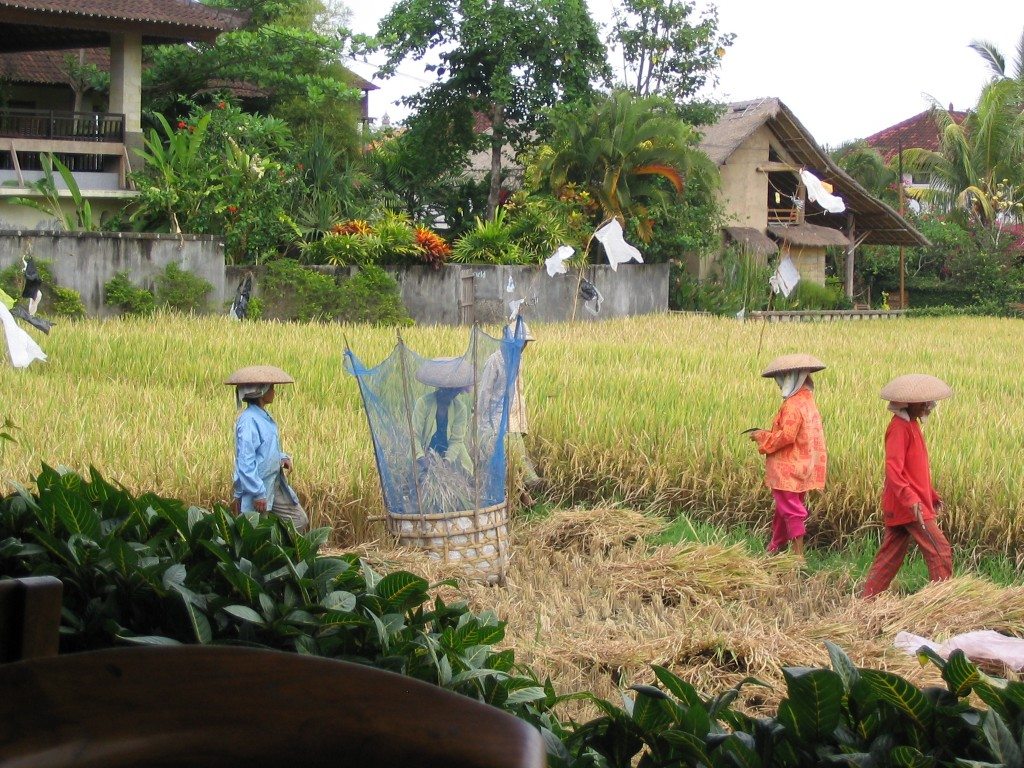 Stay

Sheraton Bali Kuta Resort- Luxury and Culture in Bali
JL Legian
You can spend days walking along Jalan Legian. The street is lined with shops and boutiques and has everything from local designers to home wares to DVDs and Bintang singlets, and some more really unusual ones. . This strip suits every budget and all shoppers. You don't need to buy anything but just watch and enjoy the haggling and the crass t-shirts and the bad braids people have had done.
Stay
Ubud
Ubud is a hinterland town in Bali, far removed from the shenanigans and beach culture found in Kuta. Ubud is regarded as the cultural centre of Bali. It became even more attractive after the book and movie, Eat, Pray, Love. You might want to read about our thoughts on how the town has changed since then. It is famous as an arts and crafts hub, and much of the town and nearby villages seems to consist of artists' workshops and galleries. There are some remarkable architectural and other sights to be seen, and a general feeling of well being to be enjoyed, all thanks to the spirit, surroundings, and climate of the place. This is by far my favourite place in Bali. Here and in the surrounding hinterlands are to be found some very luxurious resorts catering to you every whim.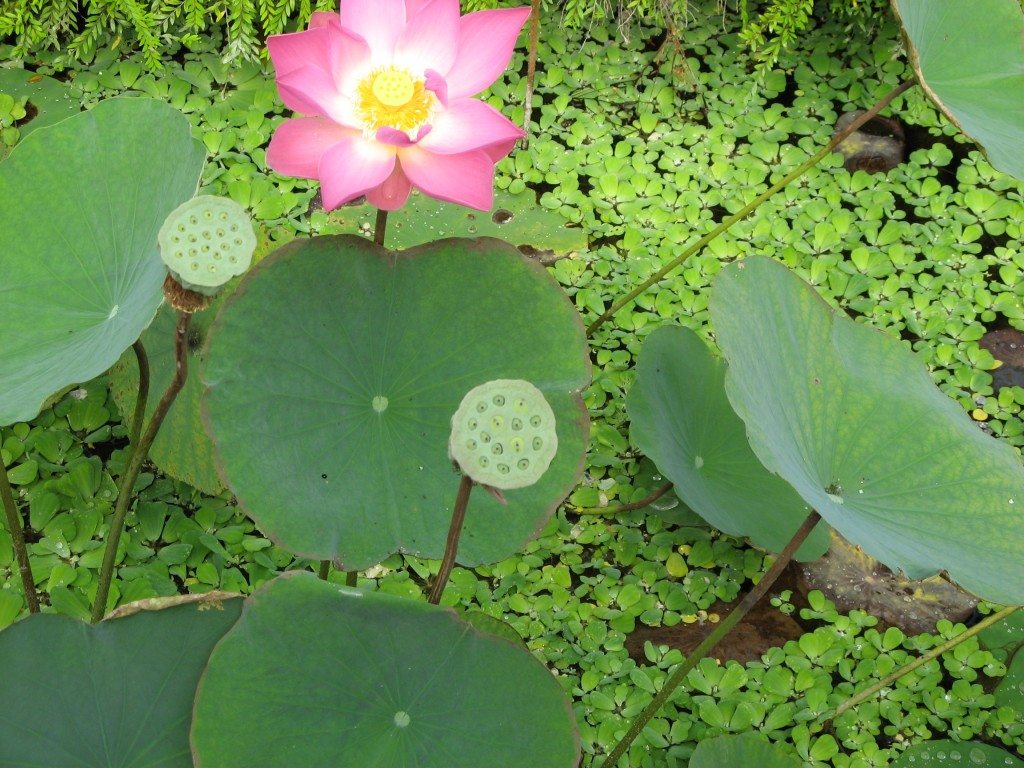 Stay

Murni and Murni's in Ubud, Bali
Campuhan Ridge Walk, Ubud
This is a great walk. Well I think it is, since we got lost quite a few times. Did it matter? Not at all. I am sure that the cock-fighting village was not on the guided tours itinerary. We started from Jalan Kajeng, and started the walk, through the rice fields, then across some bush and forest and it seemed we were entering a small valley, with hills all around.
I think that is when my husband got us lost! We happened upon naked Balinese men in the river. I so didn't look! We discovered (by accident) some villages and watched their lack of OHS while constructing a temple. We walked a long way, and I really was hoping that someone would come pass and say "Tuk Tuk" but they didn't. You can follow a map however, if you want to be orthodox!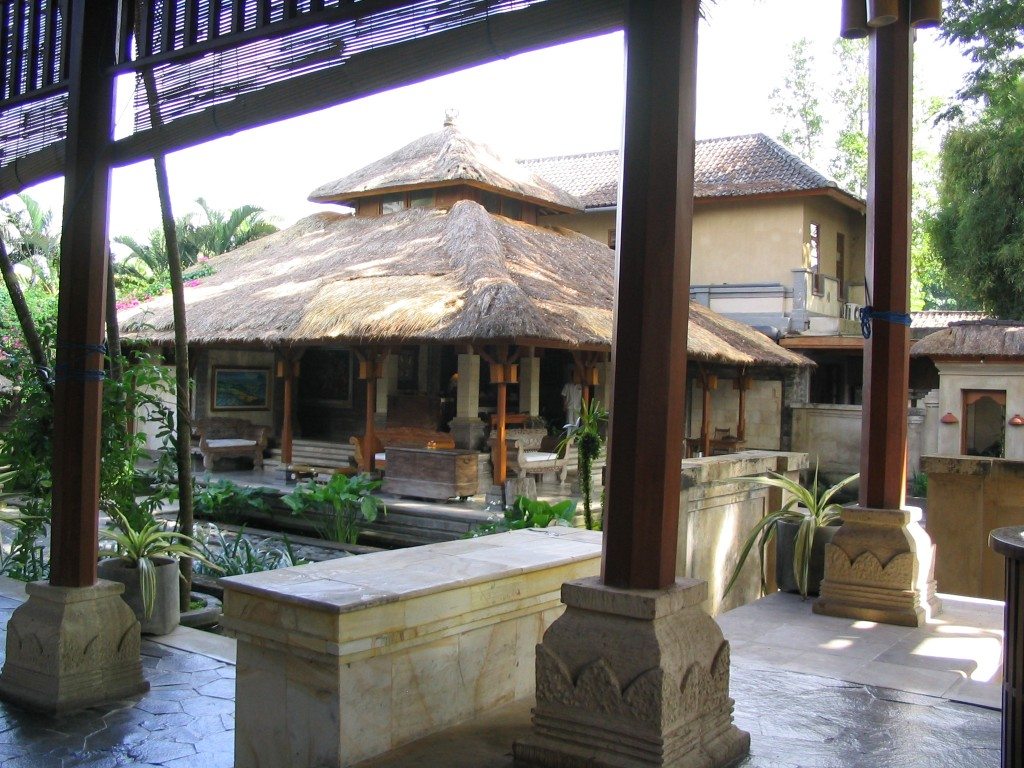 Woodworking villages
North of Ubud, are woodworking villages of Tegallaland and Jati, where generations of families are involved in the wood working and carving process from beginning to end. The intricacies of the carvings are phenomenal and range from the highly ceremonial to the phallus shaped bottle openers – a quick buck from the tourists. Each village tends to specialise in a particular theme – like animals, figures, or concepts that are more abstract. Indeed the settings of the villages in itself is worth going to, and seeing even  the children carve and sand, makes you totally in awe of their gifts.
Sekumpul Waterfalls
You start by walking down a well paved path and stairs to get a few nice elevated views of the waterfalls from afar. Then it gets interesting. You need to cross rivers! The waterfalls however are totally worth the 'experience'. They are phenomenal.  You need to have a bit of a swim in the pools at the bottom to cool off.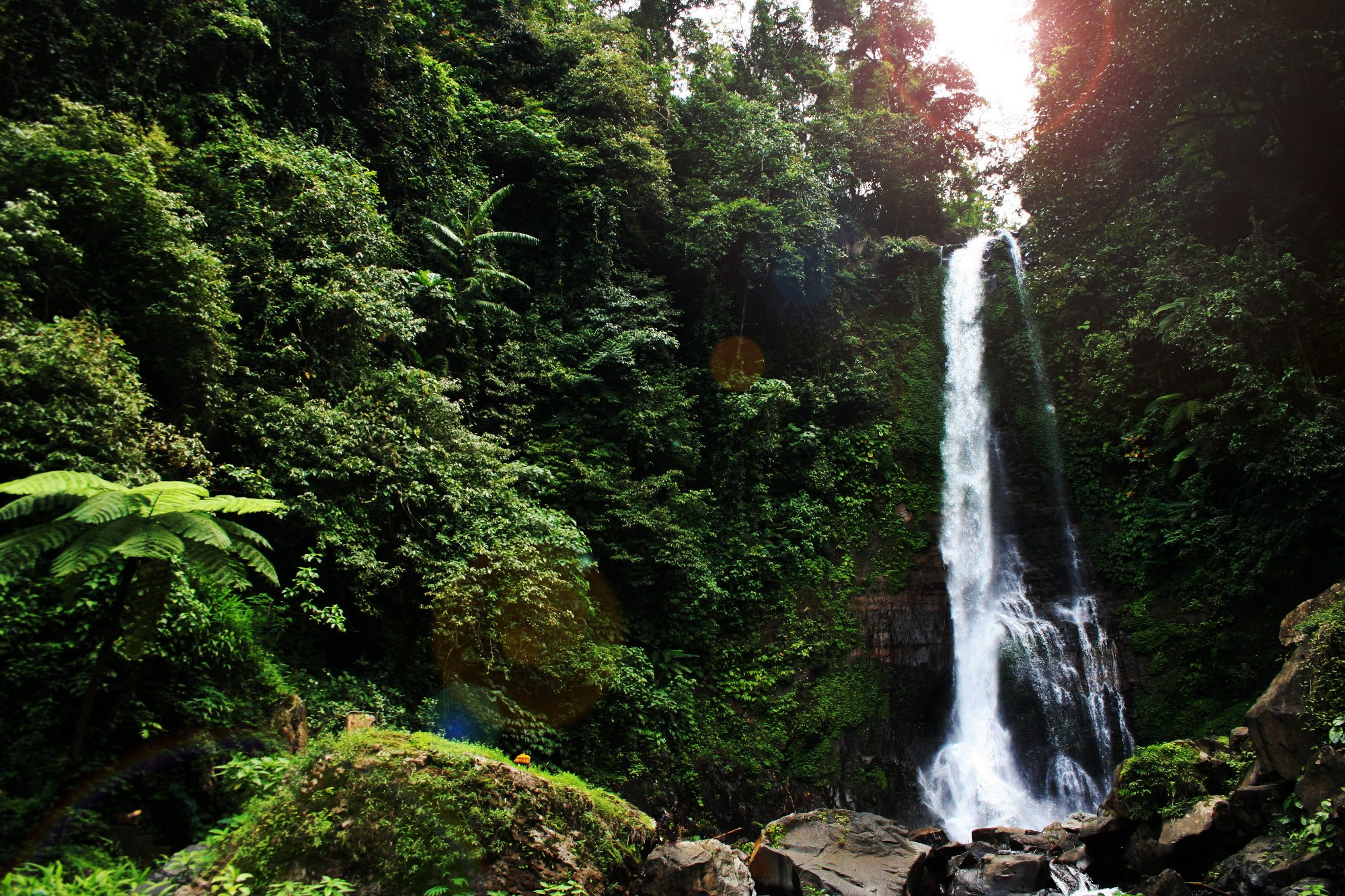 Mt. Batur
Bali's volcano Mt Batur is again a hard slog, but worth it for the views into the crater and of the crystal clear waters. This is lovely crisp fresh air here, and can be put down in your 'done' book. There are many hawkers, everywhere. They are trying to sell you "locally made, family made" stuff. To be quite honest, they are just trying to make a living, so do not be harsh with them.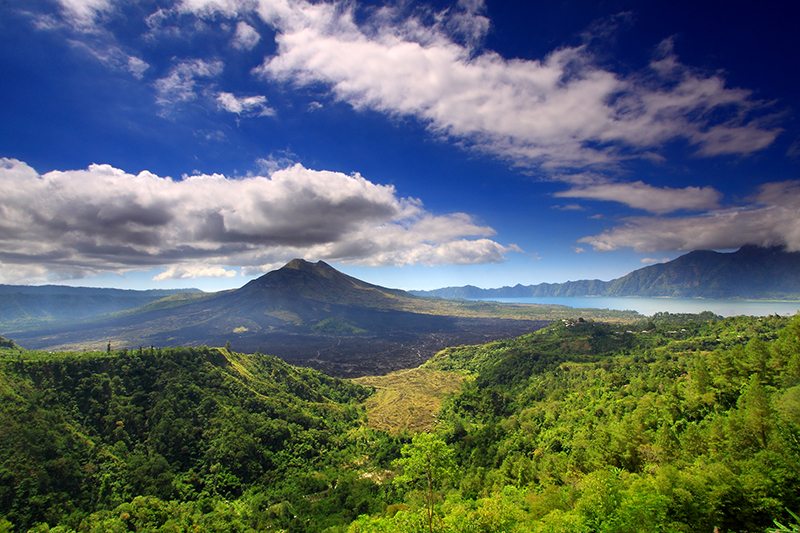 Kite flying
"Children they forget to eat – so do their parents!" says Made, our Balinese friend about the joys of kite flying. Watching kites fly in Bali, flying kites in Bali, viewing kites and purchasing kites in Bali is an experience not to be missed. Wherever you are on this small but bustling island, a kite can be seen at huge heights above beaches, villages, and rice fields. Steeped in cultural, religious, and playful significance – kiting in Bali is an important consideration for the traveller, and one recommended not to be missed. There are international kite flying competitions held in Bali, it is that popular. And it is free to watch, and maybe have a bit of a fly yourself.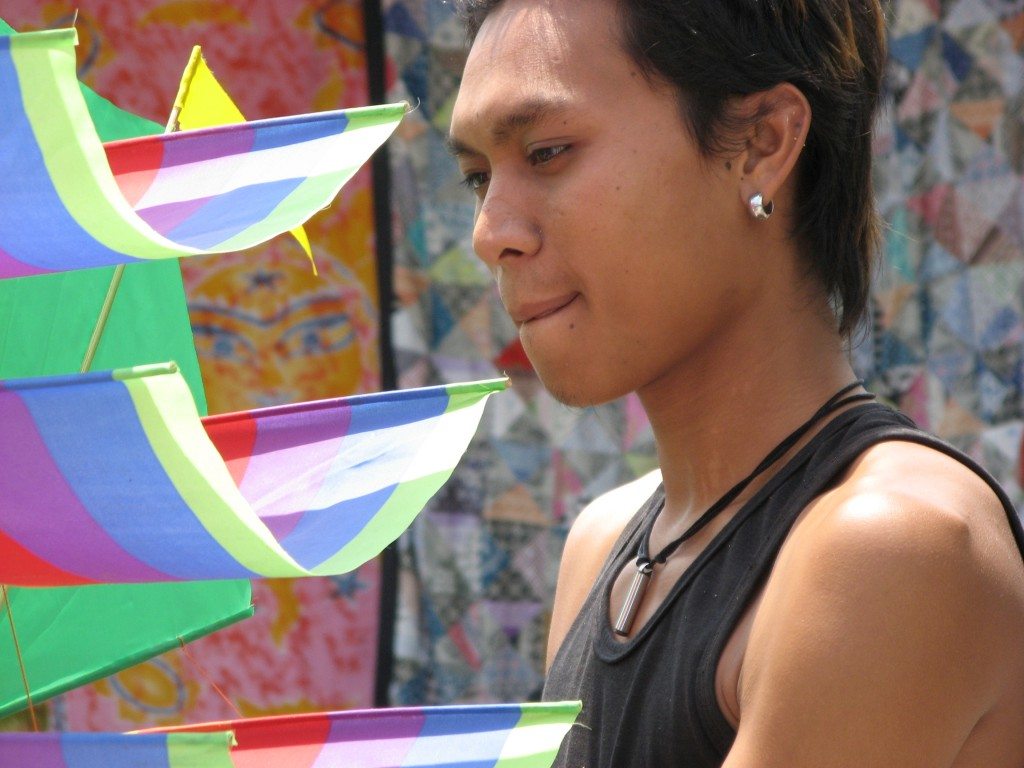 This is a most spectacular temple on the island of Bali. The inner sanctum of the pura is right on the top of a steep cliff that towers above the legendary surf breaks of southern Bali. It is also where the Kecak Fire Dance is held. This is a serene and romantic place to be, and you and the monkeys will enjoy the sun as it sets.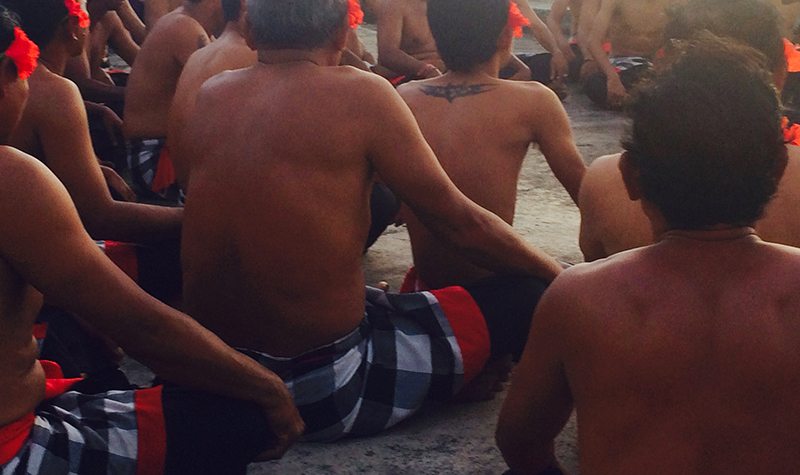 Bali  is a strange combination of both party zone, and Zen serenity. Enjoy Bali 10 things to do in this tropical paradise