When you go to Tokyo you will see Pachinko parlours literally everywhere. They are very well sign posted, so you will easily be able to find one. Anywhere. Everywhere. I had no idea what a Pachinko parlour was when we 1st went to Tokyo. I could see a lot of colour and a lot of people were inside hunched over, but could hear nothing from outside. So being curious we walked in. We suggest that you Get a Volunteer Tour Guide in Tokyo as they can explain everything.
Experiencing a pachinko parlour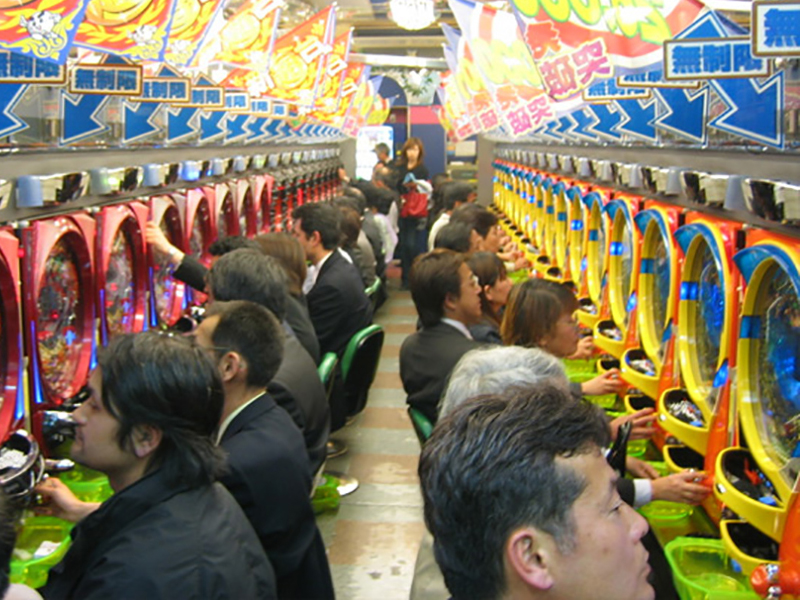 That is when we got one huge shock. It was loud and noisy, lights were flashing, music was playing very loudly but over the top of that was the overwhelming and highly irritating sound of ball bearings crashing down. Not one person turned around to see who these interlopers were. They probably couldn't hear us any how.
It was quite surreal coming from a busy street into a disco on crack zombie land. What were these people doing who were sitting on disney like covered chairs? We could see people wandering around the zombies who were staring intently at the ball bearings crashing down and we figured that these were the hostesses perhaps, bringing more ball bearings to the zombies who could not move. You might like to read14 Unique Things you can do in Tokyoand the Top 15 Free Things to Do in Tokyo

What are Pachinko Parlours?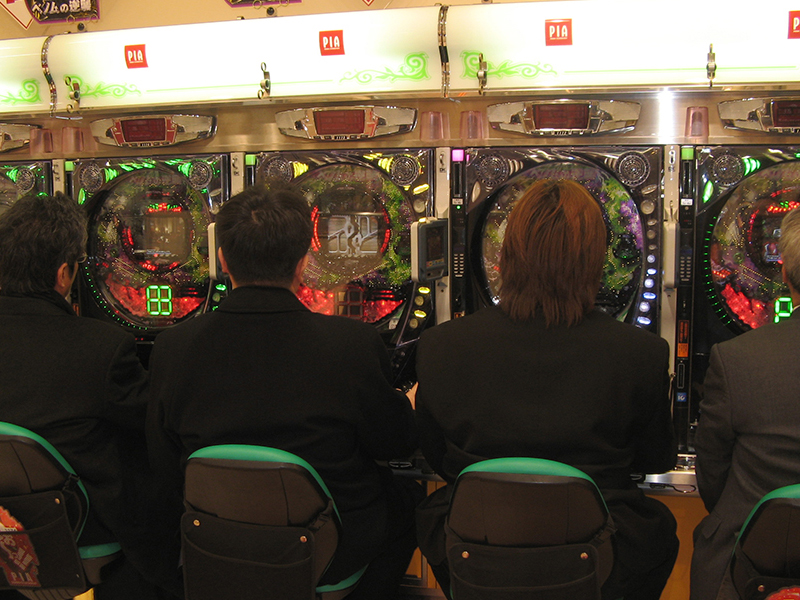 Ok, we left intrigued and found out that Pachinko is the Japanese people's gambling vice. They are literally addicted to the ball bearings falling into a hole and making their fortune. This is not dissimilar to dropping a coin into a machine in the hope that more coins will come out than what you put in.
What struck us was the intensity of the people playing Pachinko. Businessmen in their suits, young well dressed women, emos and pretty much any age or demographic sat transfixed as the lights flashed, the music blared and the balls hit one another going down through a maze of 500 pegs, bouncing around as they collided with the pegs.
This gambling is a very big concern in Japan, just as gambling is all over the word, but what a phenomenon to observe. We always stick our heads into Pachinko parlours to see if anything has changed. The music is louder, the lights flash more, and the people are still transfixed.
It is Illegal to gamble in Japan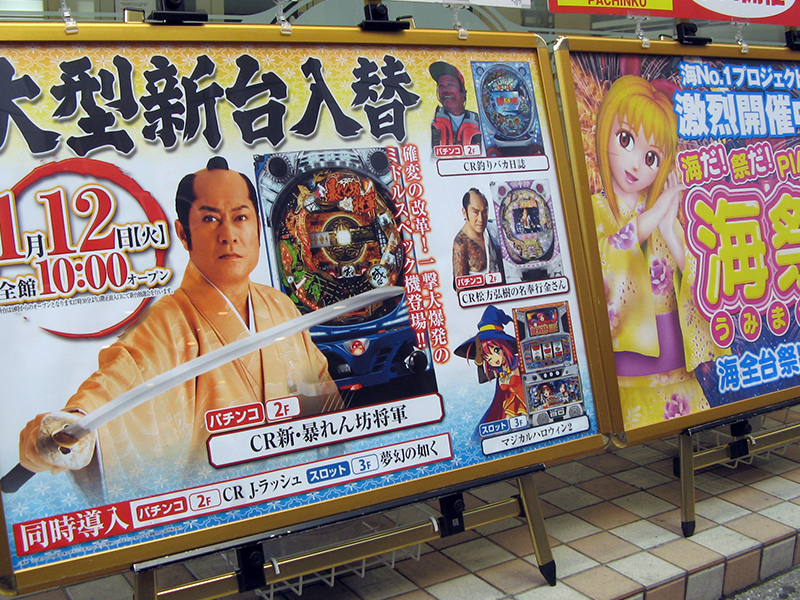 It is illegal to gamble in Japan so you just trade your winnings for a voucher to get food or drinks. Those in the know, like all of them, walk to a booth down the street and get real money. The amount spent in Pachinko parlours is said to be bigger than many world casinos ..combined, such is the Japanese dedication to anything that they put their mind to.
Go in, walk around, play if that is your thing. It is a uniquely Japanese experience. So when in Japan, Play Pachinko. (Not that we are encouraging gambling)
Other Visiting Tokyo Tips
Other articles that will help on you visit to Tokyo are:
How to Get from Narita Airport to Tokyo
Tokyo is NOT an Expensive City to Visit