The second hotel and experience we are bringing to you in our "You've Earned it. Luxury and Culture in Bali Series" for fit, free and financial baby boomers, is Sheraton Bali Kuta Resort.
Get the latest prices for the hotel here.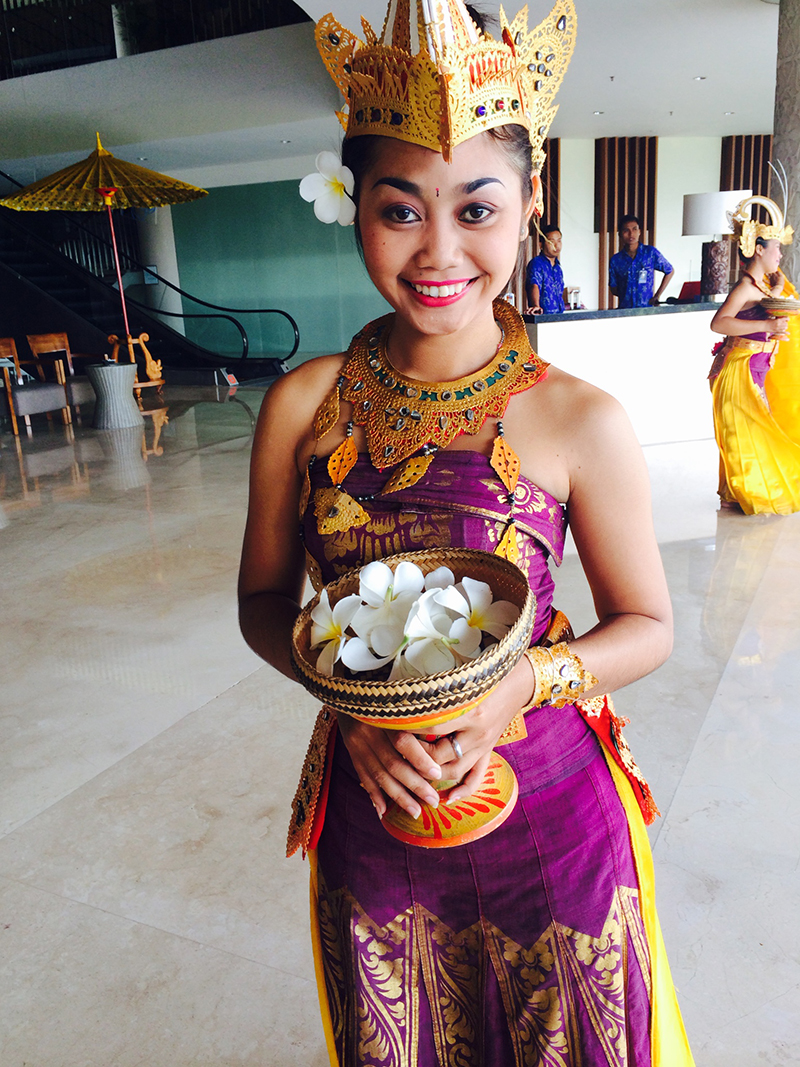 Location
Kuta is 13km south of Ngurah Rai Airport, which is located in Denpasar. It will take at least 20 minutes to get there, generally by taxi. There are fixed costs for the taxi depending upon where you are going in Kuta, but expect between 55,000 and 65,000 IDR, approximately between $5.50 or $6.50 AUD. Sheraton Bali Kuta Resort is located on the main road of Jalan Pantai road and directly across from Kuta Beach.
It is next to the new and special BeachWalk Mall. Sheraton Bali Kuta Resort is in the much maligned Kuta district of Bali, which isn't that bad.. The Sheraton is in Kuta for a reason, because people want to experience a lively area of this country, particularly business people after a hard day at the office as well as tourists who come to have a much needed holiday.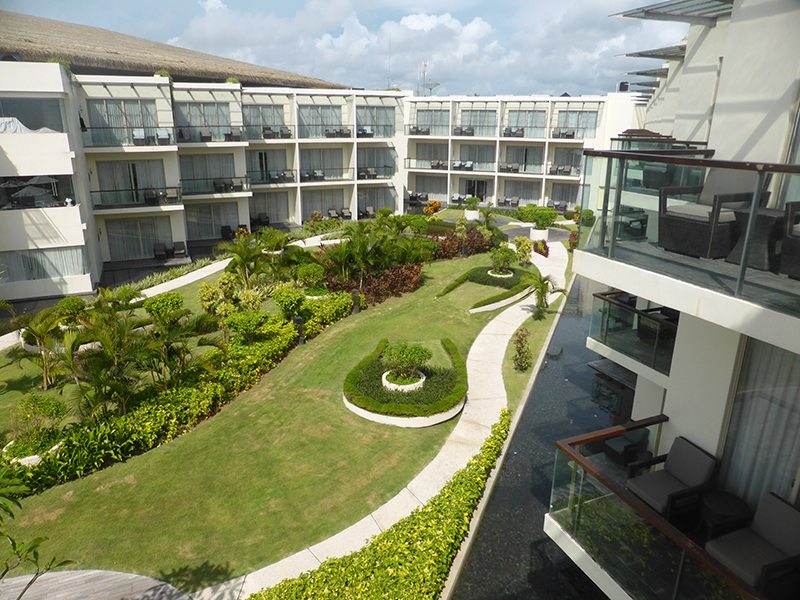 I think that people who have denigrated Kuta may well want to have another look at this area. This is a lively area and yes you will have hawkers offering you the daily newspaper and some Valium and Viagra and you know what? That is what makes the area appealing. That and the fact that Kuta is undergoing a major regeneration evidenced by new and very chic shopping malls, a cinema where the seats are better than those found on a 1st class flight.
There is also rejuvenation in services and coffee shops and cafes and with a standard of food that rivals other international destinations. Sheraton Bali Kuta Resort has introduced one of the most popular meeting places for all people to gather, called Kuta's Only Market Brunch, Bali. This is where you can see how far that Kuta has come, with a mindset of a communal gathering place with amazing food and entertainment.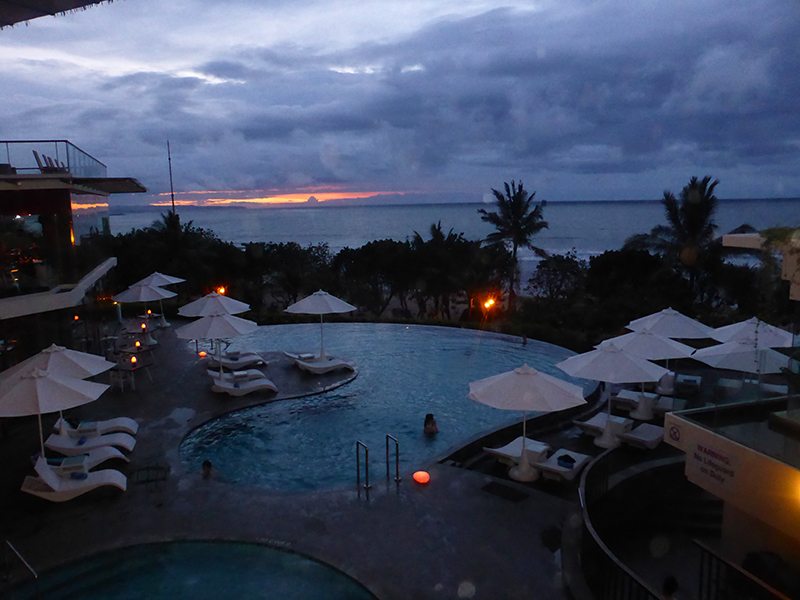 Stand out features of this resort
Location, location, location
Exceptional food
Kuta Beach Views
Outstanding and friendly staff.
Large and sumptuous rooms, where little details are not overlooked.
Arrival at the Resort
Seamless; probably because we were admiring the magnificent 180-degree views from Jimbaran right around and past Canggu, from the 4th floor. The foyer is very Balinese as should be the case in Kuta.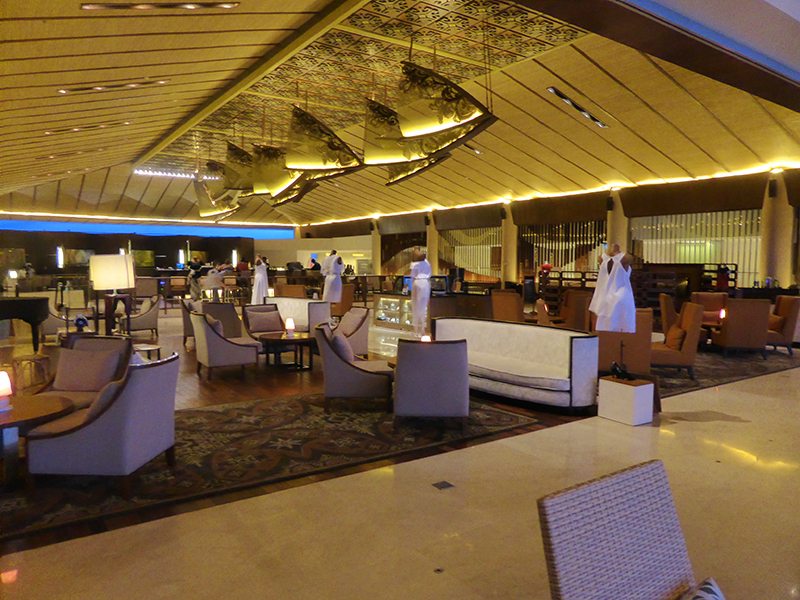 The Resort's Stunning Rooms
We were very fortunate in that working with Sheraton Bali Kuta Resort meant that they gave us an Ocean Front Suite. This afforded us further amazing views of Kuta Beach, the shoreline and the spectacular sunset that Kuta and Bali are well known for.
The bed was oversized enormous. The private bathroom offered the rain shower, and deep soaking tub with a glass generic cialis reviews forum panel that you could see through to the views. (4th floor). There is also a Desk, Sitting area, and Sofa. We were very spoilt with a fresh bunch of flowers, cheese and fruit platter and a bottle of red, Australian McLarens. There is Free WiFi is available in all rooms. The rooms measured 100 m². This was a clean and stylish room and also had views down onto the lush gardens of the resort.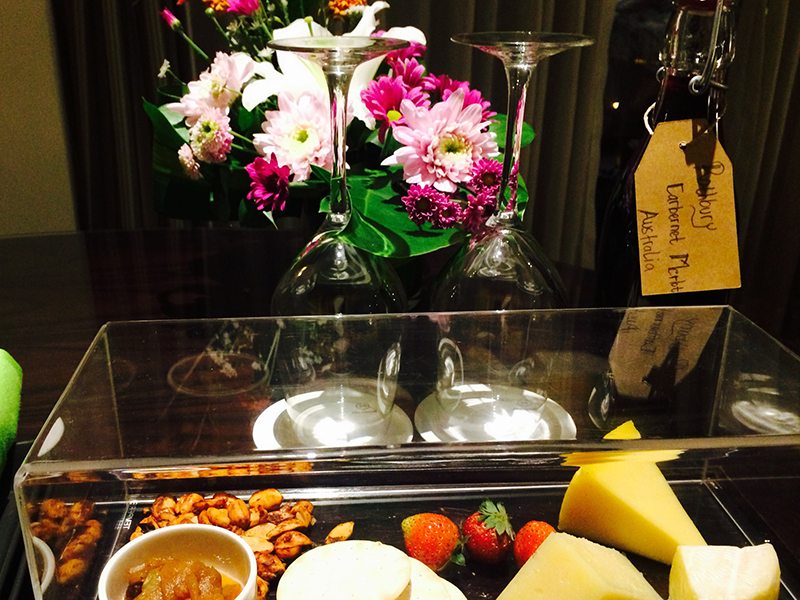 Food at Feast in Sheraton Bali Kuta Resort
Wow; this was a very good shock and we had also had a very good shock with Le Méridien Bali Jimbaran another Starwoods Hotel, where the standard of food was so very good.
Bali is right on the map with incredible food.
Not only is there local Indonesian food but you can also find other cuisines on offer as Sheraton encourages their chefs to come from all over the world and to try different signature dishes. An Italian restaurant in the resort, is Bene, where the executive chef is Roman born and brings with him, the authentic Italian tastes.
When we asked, why there is a 100 Pastas campaign, it is because the surfers are very hungry after a day on the waves and need and want a carb hit, and the Sheraton gives then just this.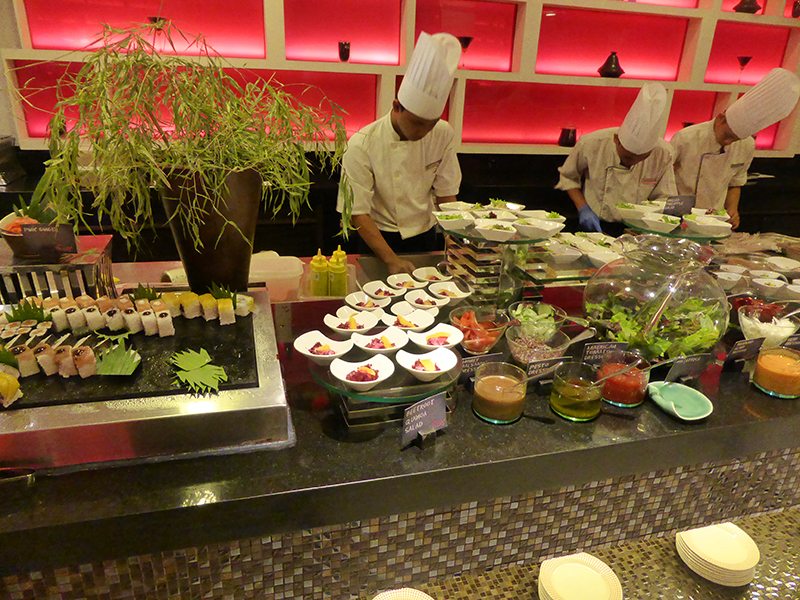 With visitors coming from many regions of Indonesia, and from Australia, China, Japan, and Korea, the chefs must address each of the dietary requirements. There are some very interesting fusions occurring as a result of this culinary explosion in Bali.
Facilities at Sheraton Bali Kuta Resort
You will find the infinity pool, the spa and the gym all closely linked together and very visible to all. This idea is that people need and want to talk to other people, and that this will encourage people out of sitting in the rooms on their own and help them to meet new and different people from all over the world. Sheraton is on to a very good concept here, and it is working well. The Sheraton Bali Kuta Resort is very popular with businesses and conferences.
Very busy business people want to be able to unwind after a hectic day and to walk the beach, visit Poppies 1 and 11, catch a movie at the cinema or pop down to a local warung and have a Bintag Beer… in Kuta. The hotel has all of the business facilities available to make conferences and business meetings an easy option. The resort also hosts some innovative displays and events including a sunset wine sunset and a fashion and afternoon tea event.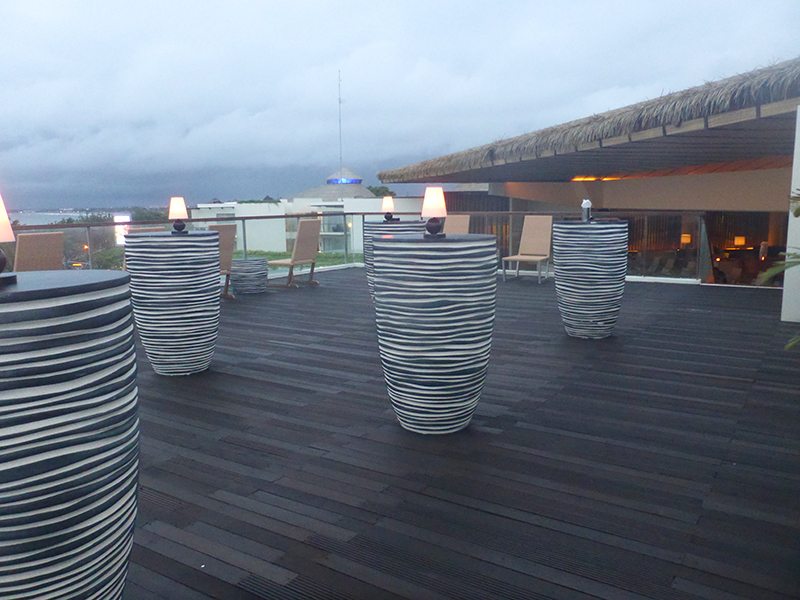 Make sure you continue to read more of our "You've Earned it. Luxury and Culture in Bali Series"