[clickToTweet tweet="Stay near the BTS and MRT in Bangkok #travel #Bangkok" quote="Stay near the BTS and MRT in Bangkok" theme="style1″] when you are choosing where to stay, in the capital city of Thailand. Bangkok can be quite daunting as the city is vast, with no real epicentre. The first time I went to Bangkok, I hated it. I hated the traffic, the smog and the humidity. I swore I would not return. We had chosen a hotel in a place that was not accessible to public transport. However, we had no choice when we needed to go back to Bangkok for work. This time, we were smarter. This time, we booked a hotel right next to the Skytrain (BTS) and underground (MRT) rail systems – the mass transit systems in the city. When you choose where to stay in Bangkok, you must make sure that you are within easy reach of the BTS and the MRT.
You should read 10 Do's and Don'ts in Bangkok so that you have an understanding of what you can and can't do in the city of angels.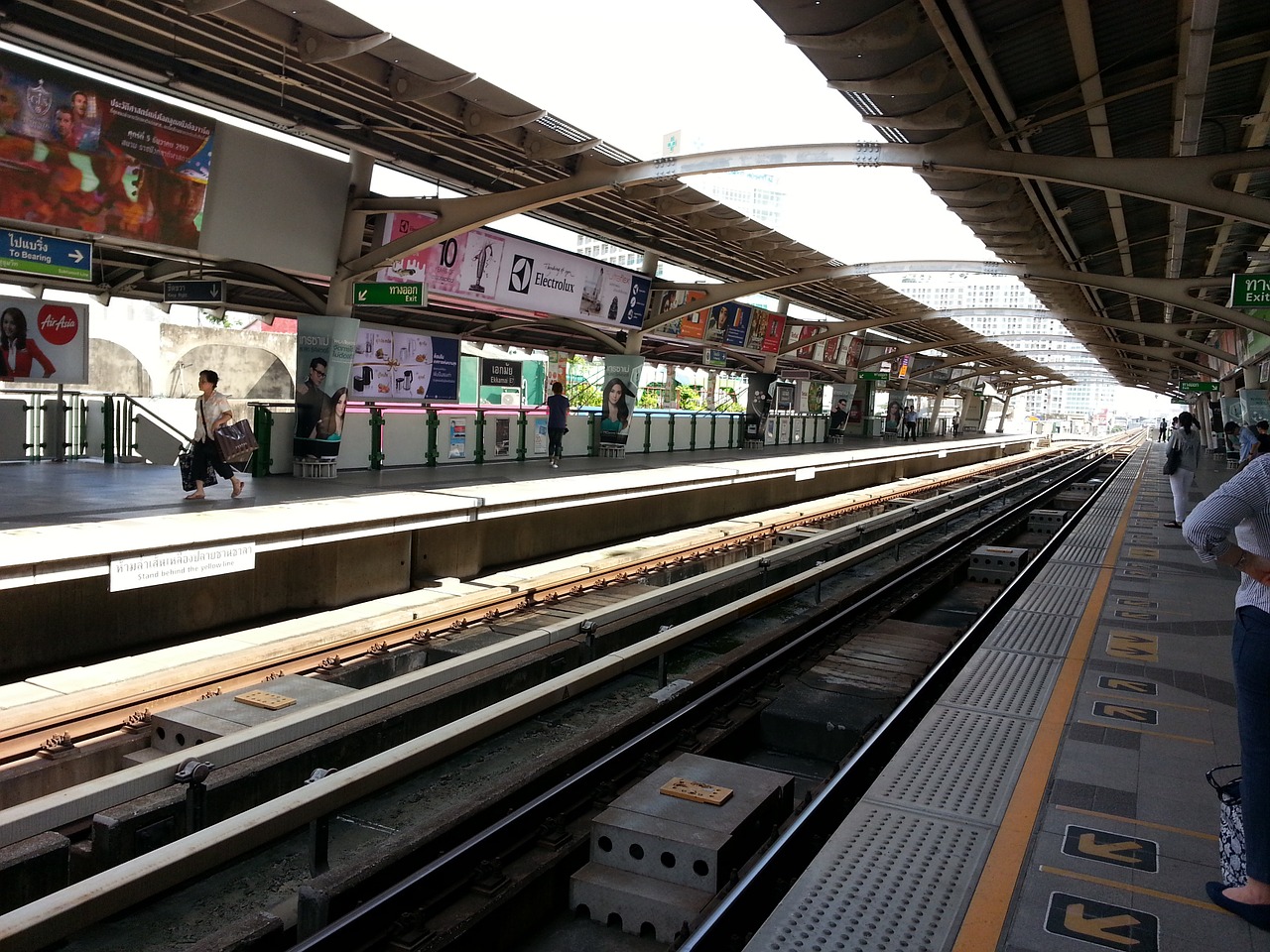 What are the BTS and MRT in Bangkok?
The Skytrain (BTS) and underground (MRT) rail systems connect the main shopping, entertainment and business areas of the city while river taxis and express boats can be used to explore many historic sites and attractions at the Riverside. You definitely want to be as close as possible so that you can get around and see some attractions like The Grand Palace and Wat Prakaew, Wat Arun (The Temple of Dawn), Chinatown (Yaowarat), and Wat Pho, Old City for the gigantic reclining Buddha and traditional Thai massage, as they are not close together.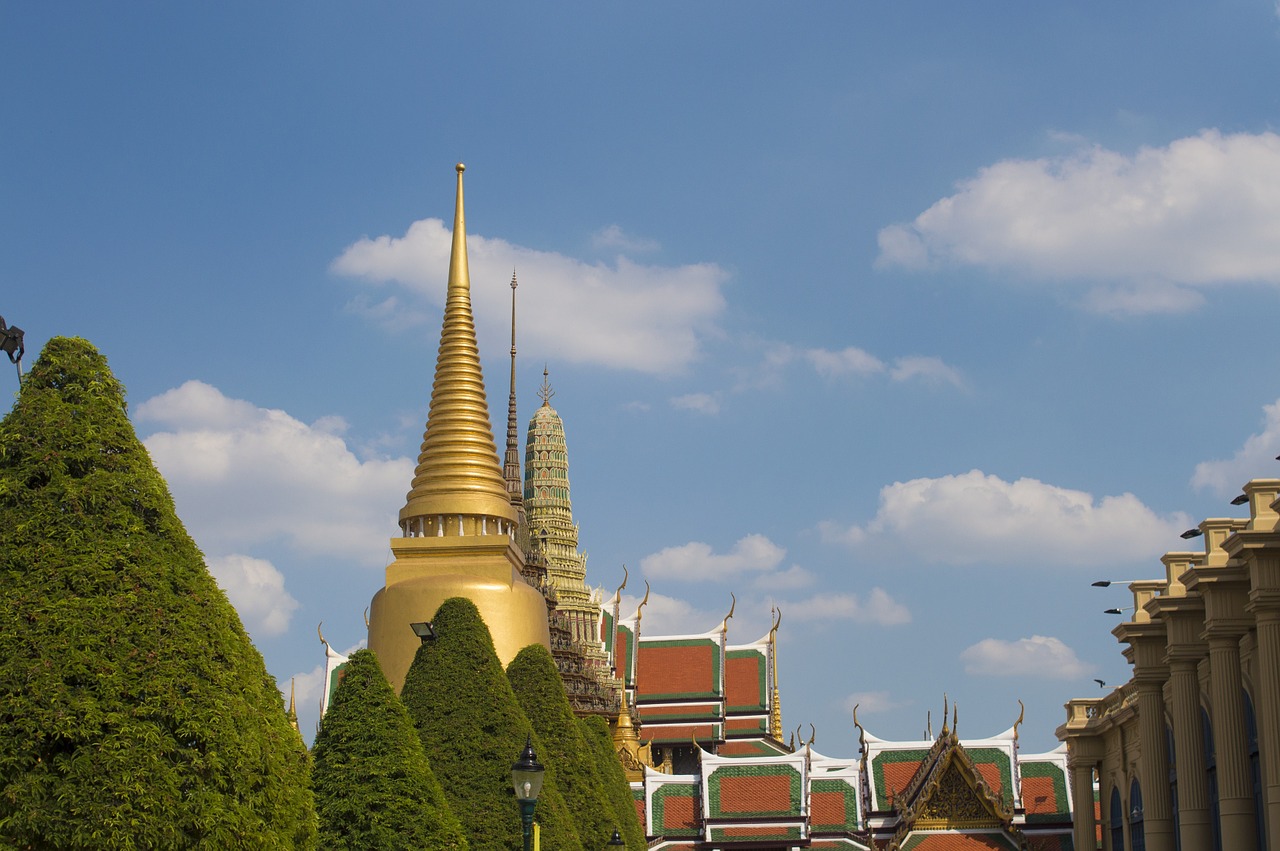 Refer: Transit Bangkok
Website: http://www.transitbangkok.com
Taxis and Tuk Tuks
Taxis are cheap, colourful and always there. They seem to anticipate your every need and know when you are hot and bothered. Make sure to negotiate first, and seal the deal before you hop in. Make sure that there are no diversions to a cousins, cousins factory.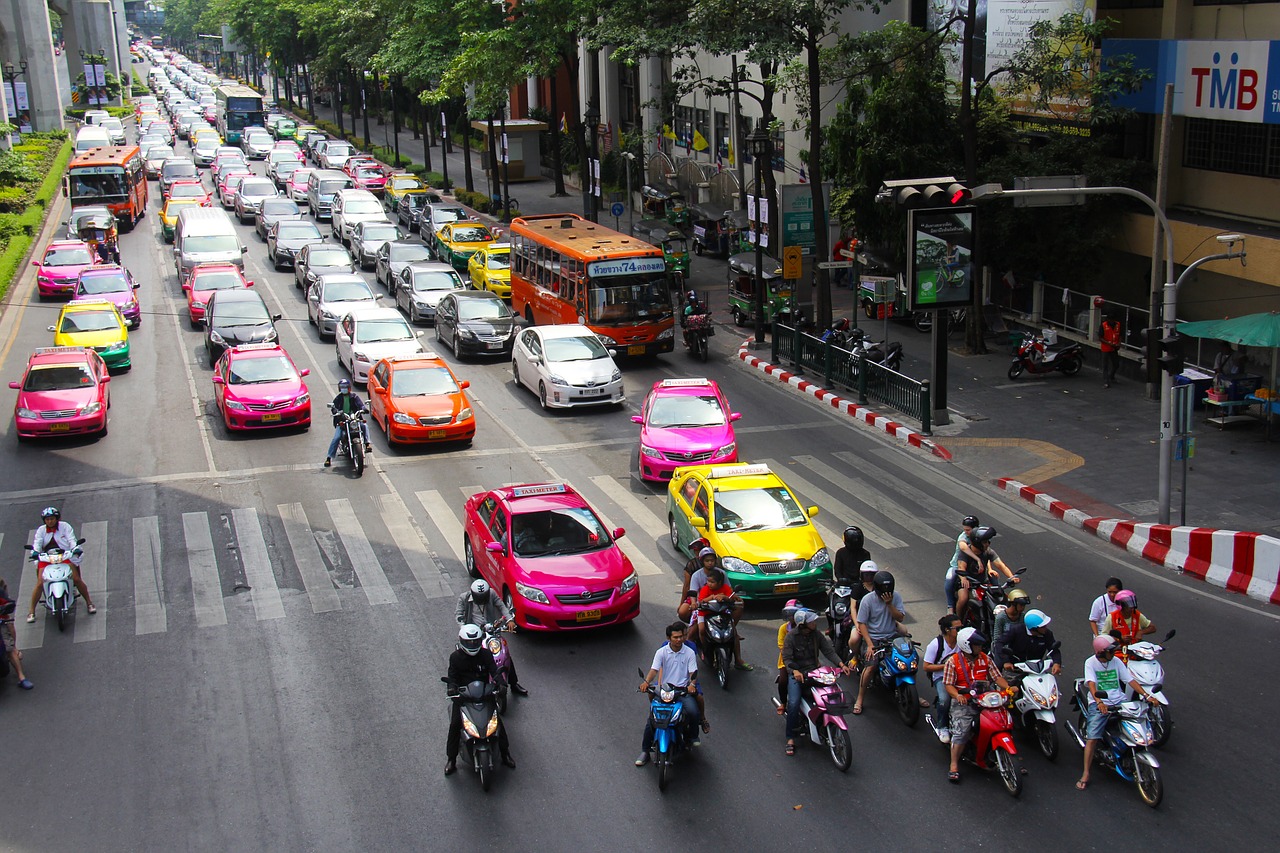 [clickToTweet tweet="You should take at least one Tuk-tuk ride in Bangkok. #travel" quote="You should take at least one Tuk-tuk ride in Bangkok." theme="style1″] You will probably get ripped off a bit, but does it matter?, because they are an attraction in the city. Pick a pretty one, as many are really gorgeous with flashing lights and flowers. It doesn't cost that much, and it is nice if you choose to leave a tip.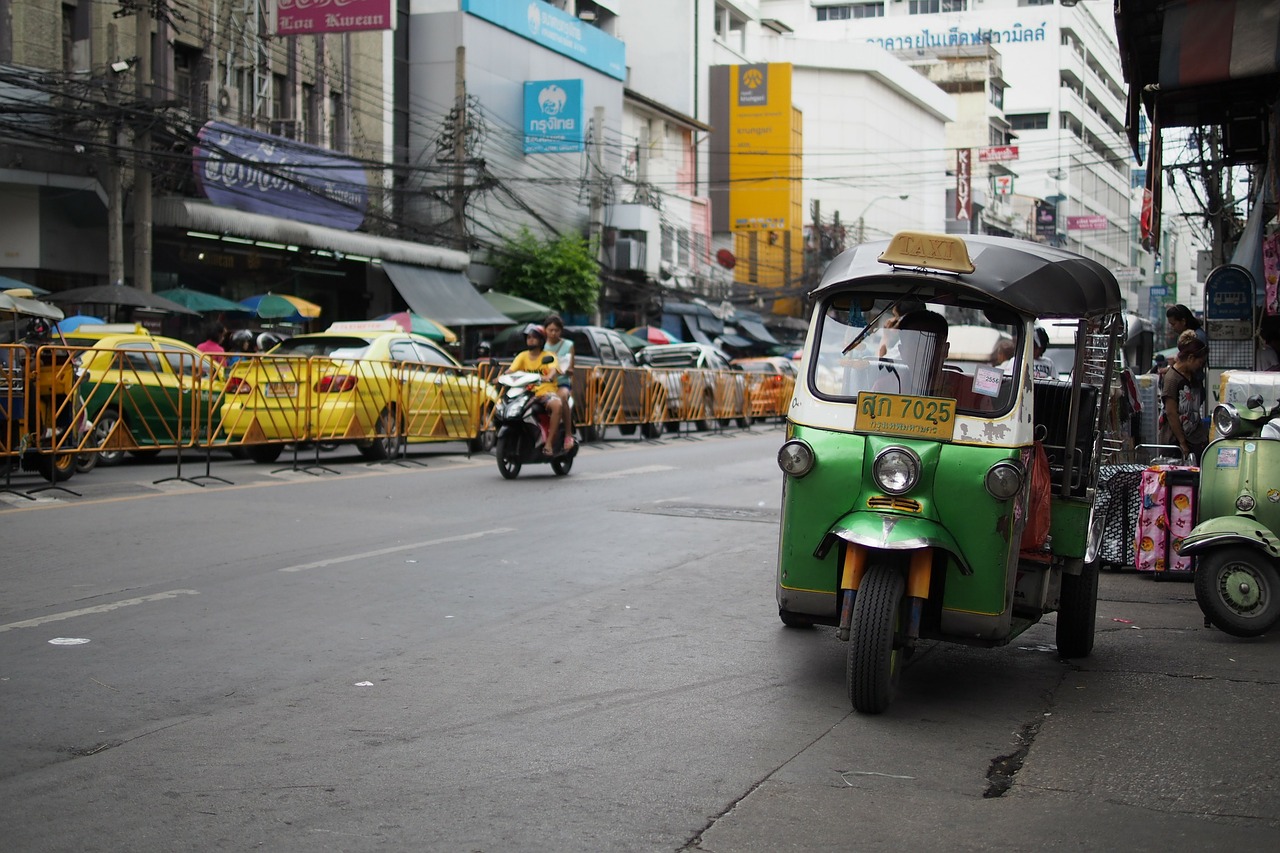 Have a read of A Guide to Tipping Around the World
Why do I like Bangkok now?
On the second visit, we chose an area where we didn't have to walk through the traffic, smog and humidity to get somewhere, and you know what? This was when I fell for Bangkok. It was an entirely different experience the second time. I was trying to work out how many times we have now visited the capital of Thailand, and poor as my Maths is, but I think it has been six times, and there will be more to come as we like the city and the people, and the food a lot.
I like Bangkok because the city and the country have a very interesting history. It is a culturally very enriching city. The food is amazingly good and the people some of the friendliest you will ever meet. However, it is hot in Bangkok, and it is noisy with the honking of the traffic, which I have now grown to love, sort of. It is also smoggy at times, which can make it stifling when walking on the streets. Bangkok has a lot of air-conditioned malls and the transit systems are also air-conditioned, giving you some respite. Despite this, I do advocate that you walk a lot, because life on the streets in Bangkok, will keep you entertained permanently. However, make your life a little easier when you are tired at the end of the day and can just hop on a transit system, and go back to your accommodation.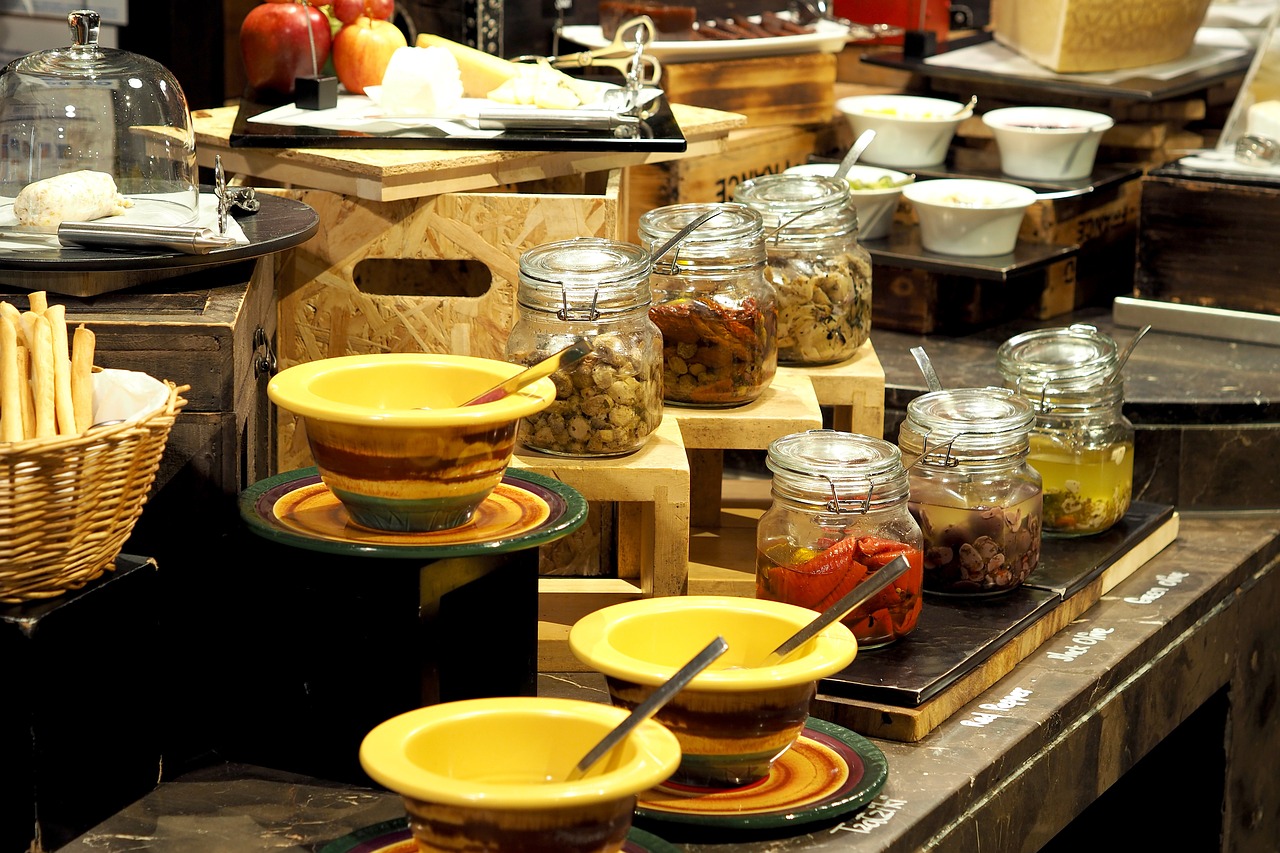 I will say it again, stay next to the BTS or MRT station
So my first piece of advice to you when you ask where to stay in Bangkok is to make sure that you are near a BTS or MRT station. It doesn't mean that you won't walk into the traffic, smog, and humidity, but it does mean that you can make your travels a lot more convenient and comfortable. I will add a rider here. We had been staying at the one hotel on the 2nd and 3rd visit to Bangkok. On the fourth visit, the hotel knew us and told us that they had upgraded us to their riverside sister location. Yes, it was amazingly beautiful with its views over the Chao Phraya River. But .. it was not near an MKR or a BTS, and we had to rely on the hotel bus to get anywhere. I remember it taking 45minutes to get to a place 10minutes away. We asked to be moved back to the original hotel in the Patpong area. This is where we stay in Silom, and while it may well be touristy and not very salubrious, we like it there; even if the occasional ping pong ball hits our windows.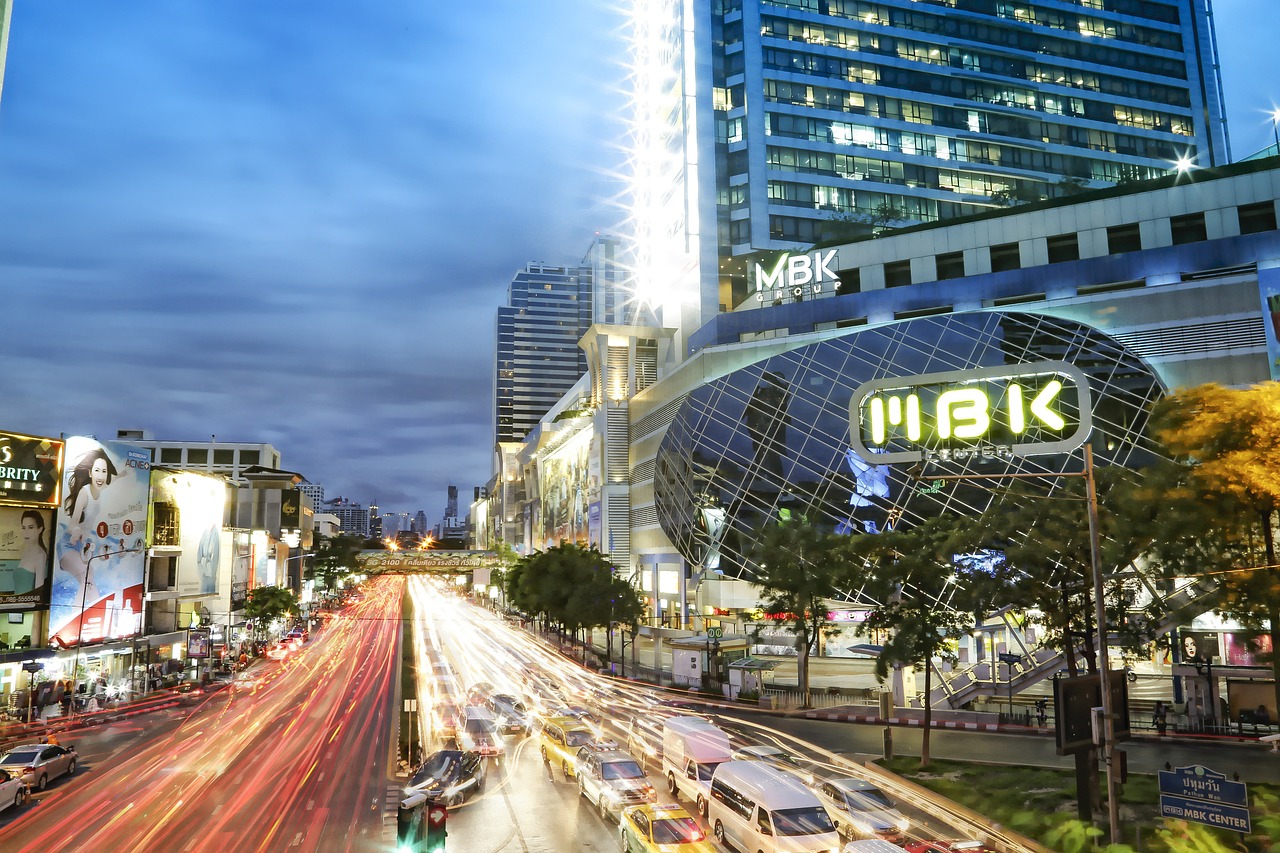 Where to Stay in Bangkok, and is it close to BTS and MRT.
We recommend Silom, because of its easy access to the BTS, and MRT. There are lots of night markets, lots of people watching, plenty of ladyboys to chat to, and incredible food.
We stay in Patpong, between Silom and Surawong Roads. It is also close to 142 acres of greenery at Lumpini Park, for some extra respite.
Sukhumvit is popular with great food and an active nightlife, and great places to stay like Citrus Sukhumvit 11, and the uber cool Galleria,and the on trend Ad lib. All are near to a Skytrain (BTS) making them ideal choices.
The Riverside is lovely, but it is further from the centre so take into account the traffic times. They can be torturous.
Pratunam has 24-hour markets and shopping malls, but the BTS is quite far away.
Old City or Khaosan – backpacker heaven; you will come here in the daytime anyhow to see The Grand Palace, Wat Phra Kaew and Wat Pho. Not great transport, though.
Ari is very trendy, with lots of foodie hotspots. It is an enclave for expats and has its own BTS station.
Siam is the centre of shopping in Bangkok, and close to central BTS Skytrain Station. Everyone tends to go there at least once, or twice.
Chinatown has history, food, markets and I love the ambience. Best to get the BTS to the river and catch the Chao Phraya Express boat to go to China Town. If you are staying in Chinatown, use the river to get you to the nearest BTS or MTR to go back into the city.
Chao Phraya Express boat
Website: http://www.chaophrayaexpressboat.com/en/home/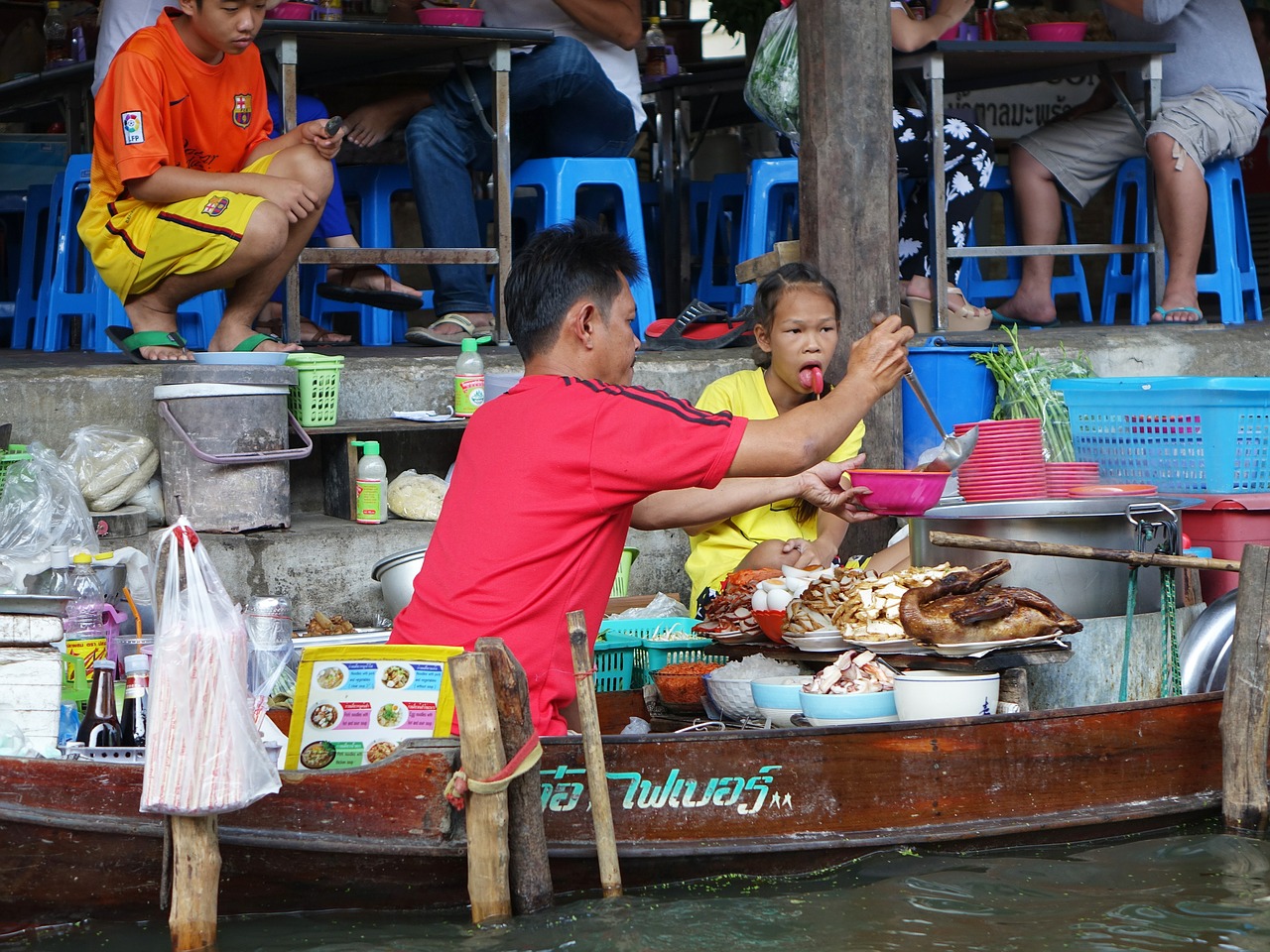 I am pretty sure that I have rammed this message down your poor throats, but I will say it again, stay near the BTS and MRT in Bangkok, and you will also fall in love with this incredible city.
Where do you recommend staying in Bangkok?