Selecting the Top 10 Things to Do In Melbourne, Australia is not easy, as this city just keeps on giving and giving. We were recently down there and once again fell for his charms. I actually think that Melbourne just keeps getting better and better.
Melbourne is Australia's second-largest city. It is an urbane and sophisticated city, with plenty to keep you entertained. As an arts and culture hub, and the epicenter of the café and coffee culture that Australia is renowned for, there is a lot to discover in this amazing city.
Editor note: updated March, 2018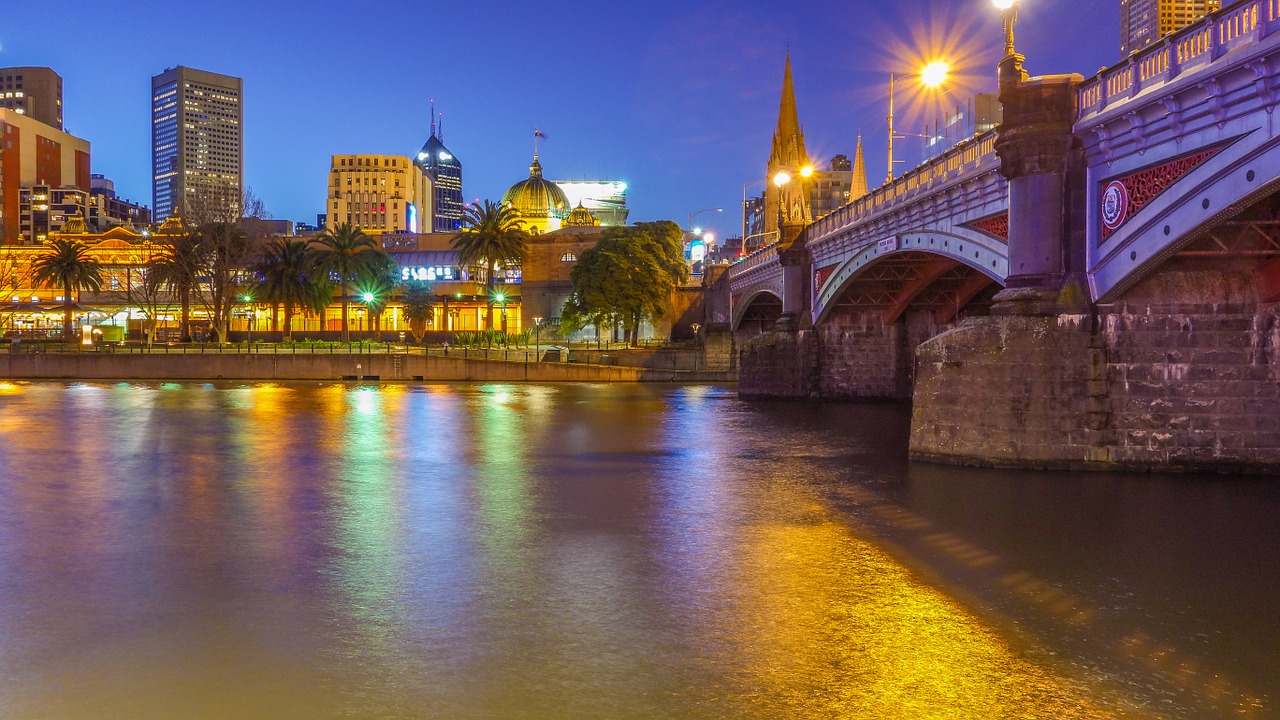 About Melbourne.
It is a city that is steeped in history, where European settlement started in 1935, but discovery of gold in 1851 saw a population boom with many prospectors settling in Melbourne.This generated vast wealth and this can be seen in the architecture of the city, often likened to Australia's version of a European city. However, the multiculturalism that is Australia, makes it a melting pot of lots of different places, while retaining that Australian uniqueness factor. Melbourne is hidden laneways, tree-lined streets, acres of city gardens and parklands, sports mad, food crazy and arguably the strret art capital of Australia.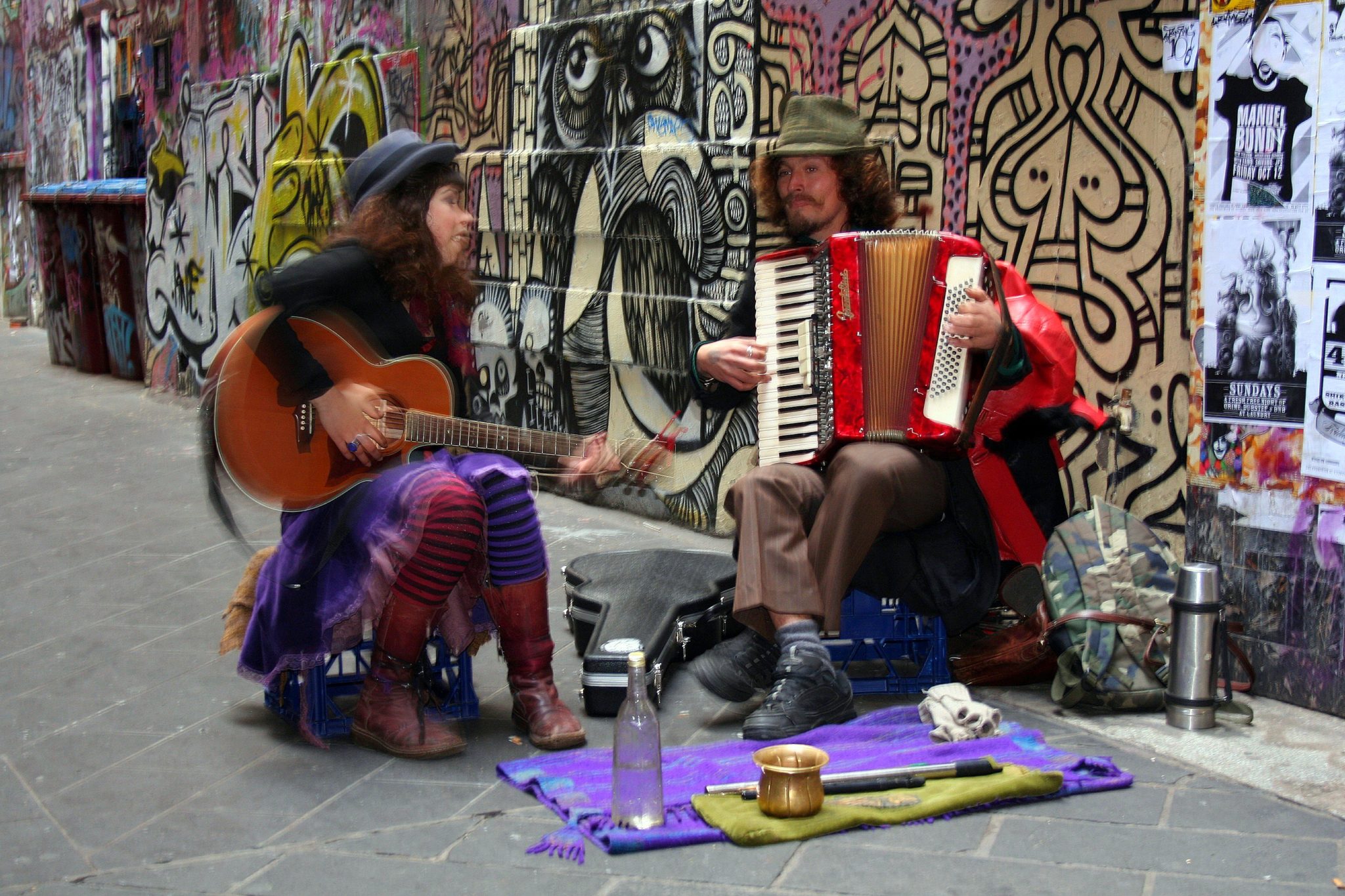 How to Pronounce Melbourne
[clickToTweet tweet="It is Mel-bun. Not Mel-Bourne, as in the Bourne Identity. Australian's truncate everything" quote="It's Mel-bun. Not Mel-Bourne, as in the Bourne Identity. Australian's truncate everything" theme="style6″]
Getting to Melbourne
Melbourne International Airport at Tullamarine is a major hub accessible from all over the world. Coming from other parts of Australia, requires a domestic flight, so keep an eye out for specials to get you there quickly.  We use SkyScanner because it is a comparative website that shows you the best flight prices from many airline. You can of course drive, and Melbourne is about 10 hours from Sydney. It doesn't hurt if you are in Melbourne for a while, to explore the Great Ocean Road.
Getting from the airport to the city.
You can catch a taxi/cab which will set you back between $50AUD and $70AUD, or catch the SkyBus at $18AUD, which takes you to Spencer Street Station. From there everything is walkable or catch the free tram.
Getting Around Melbourne
Melbourne is a really easy city to walk around as it is basically flat and laid out in a grid. There is a free City Circle Tram, or if you are going outside of this route, you just need to purchase a myki ticket from over 880 outlets. This can be used on trams to the famous St Kilda, and more. And there are train stations.
Best ways to discover Melbourne
One of the best ways to get a very good feel of this amazing city and its surrounds is to do a tour, and get a real feel of this place. If you are into sports, and trust me Melbourne loves sport then a tour of the MCG, the Melbourne Cricket Ground will suit you.  Or perhaps you want to visit the Great Ocean Road. Another popular way to see Melbourne is to cycle around the city, which is easy as it is flat, and get the discover all about the city.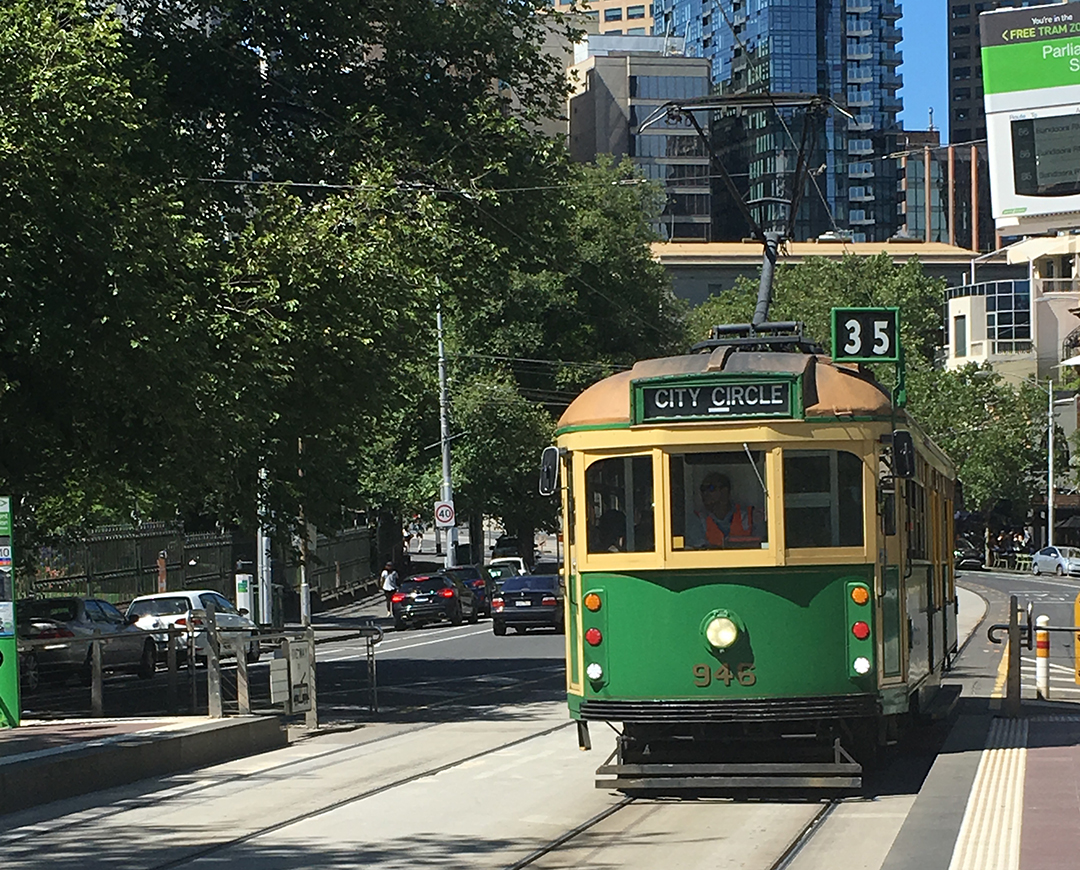 How the CBD is laid Out in Melbourne
Known as the Hoddle Grid, after the designer Robert Hoddle, you will soon get the hang of the streets. You will find the east to west streets in the CBD, go something like this. Collins St, Little Collins (laneway), Bourke St, Little Bourke, Lonsdale St, Little Lonsdale, etc. The North to South, go like this Spencer, King, William, Queen, Elizabeth, and there is a rhyme to help you remember, the north to south streets.
"Spencer (saw) King William (and) Queen Elizabeth (strolling on) Swanston St (and) Russell (at an) Exhibition (in the) Spring.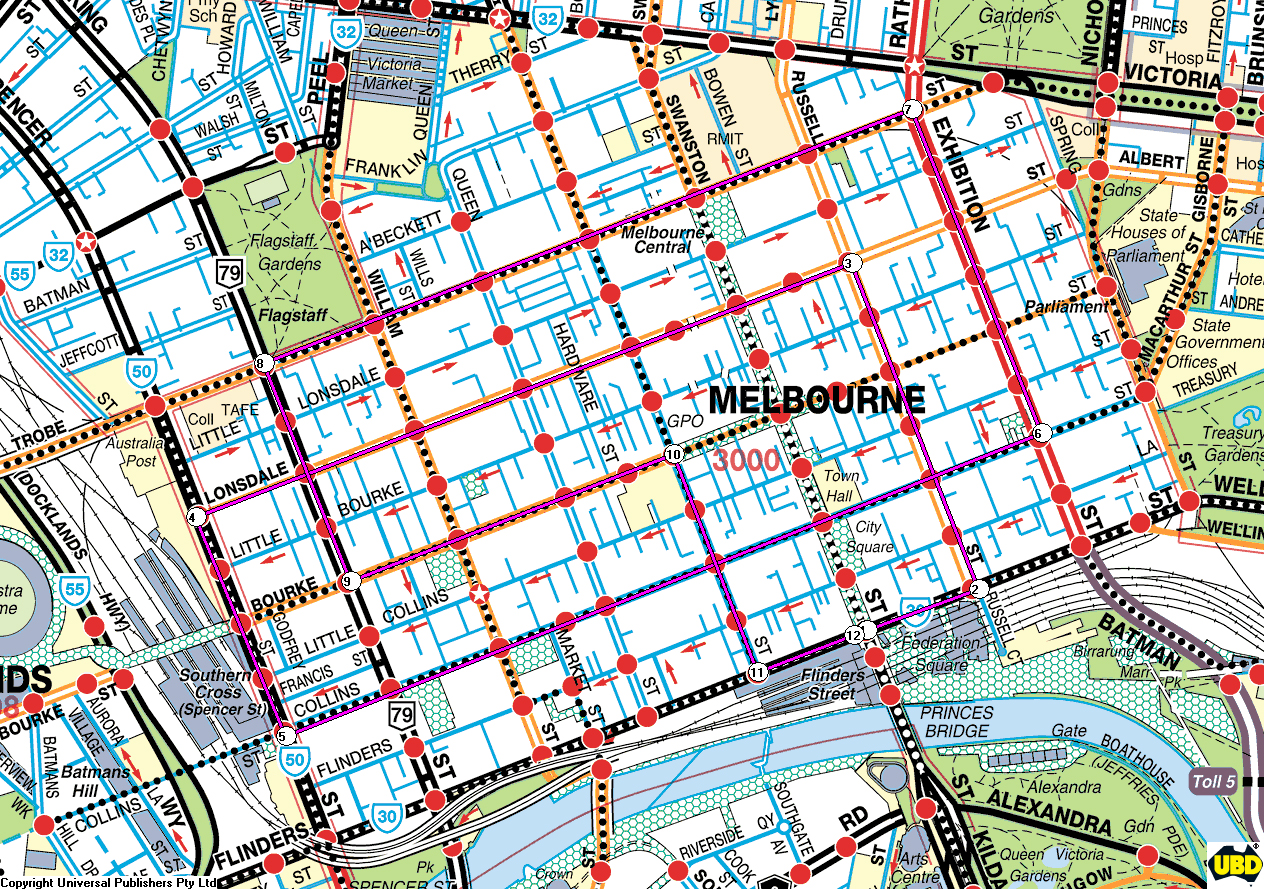 Weather in Melbourne
If you have heard the expression, four seasons in one day, then you will know that you have arrived in Melbourne.
A summary of a Day in the Life in Melbourne
If I give the impression that Melbourne is all about coffee, food, wine, cocktails, arts, culture and sport ..well that is because that is exactly what Melbourne is. Embrace it, because you will love it.
Top 10 Things to Do In Melbourne, Australia
1. Drink Coffee in Melbourne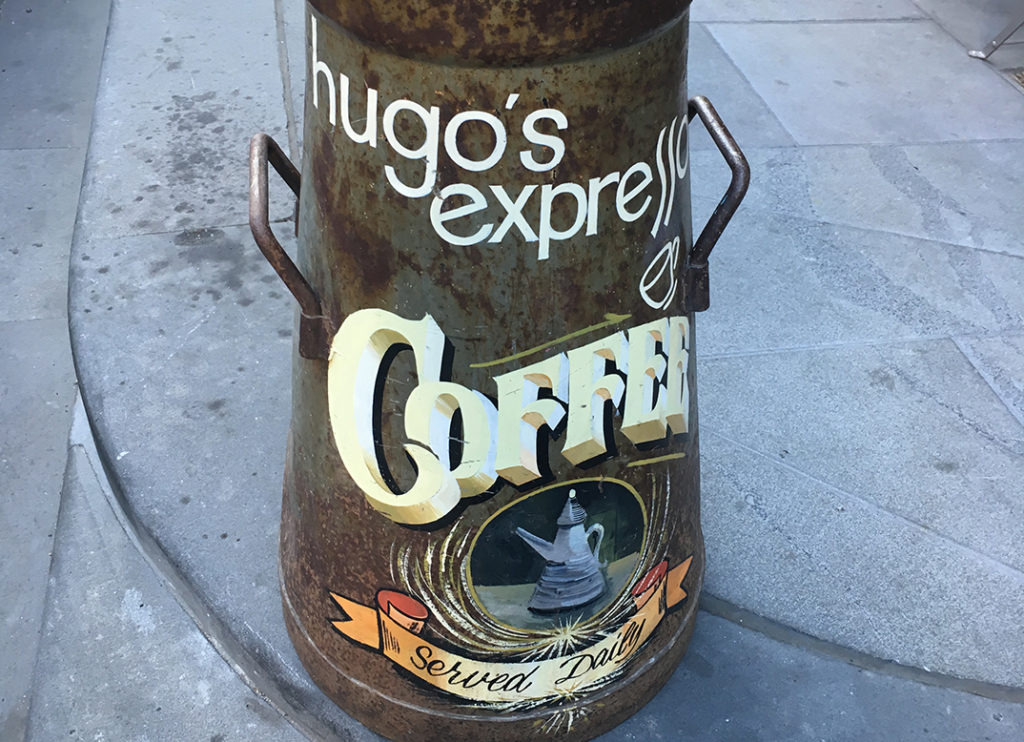 [clickToTweet tweet="Australians are coffee snobs, and Melbourne is possibly the biggest snobs of all. #Travel #coffee" quote="Australians are coffee snobs, and Melbourne is possibly the biggest snobs of all. " theme="style6″]You will be very unlucky not to find a highly trained and skilled barista in the entire city. For really great coffee head to Degraves Street for laneway dining and amazing coffee. The Block Arcade in Collins Street has a mosaic floor, period details, and unique shops, this is the place where late 19th-century elite promenaded.
Read: Australia – a proud nation of coffee snobs.
2. Eat Food in Melbourne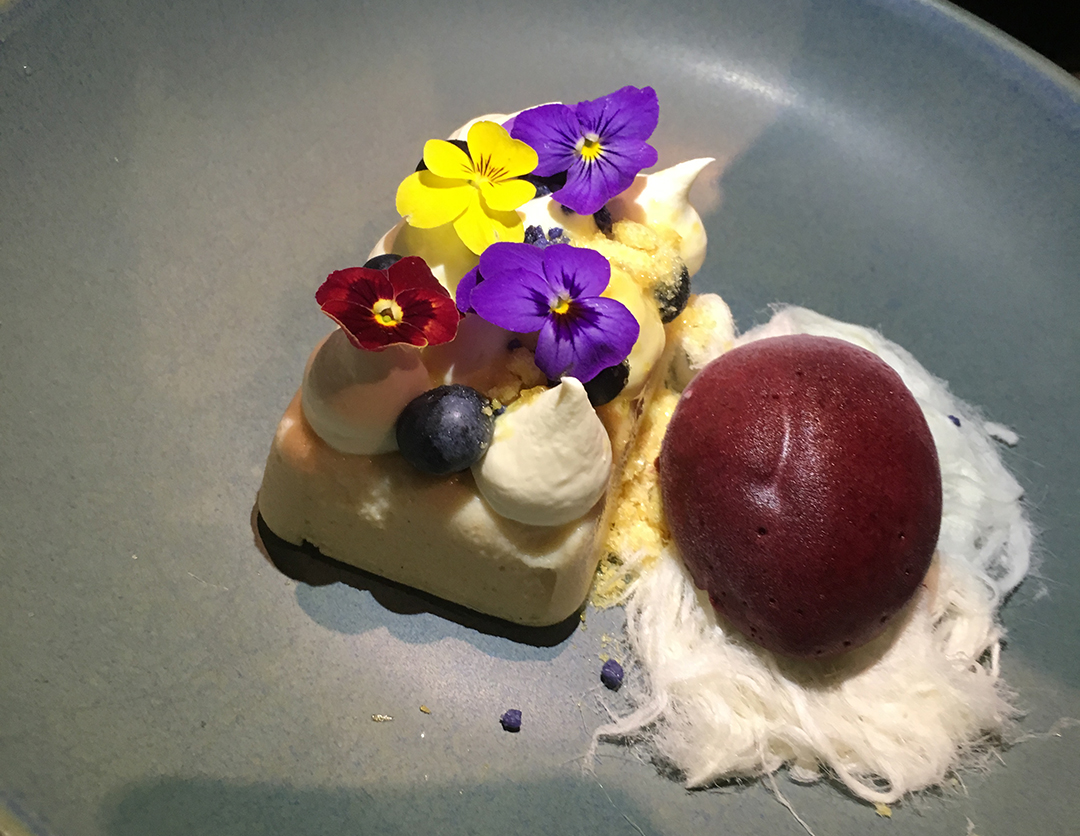 Melburnians make no bones about the fact that they have amazing food, and they do. Check everyone's guides on where to dine, but for a good start to get you into the Melbourne vibe, head to Hardware Lane and take in the ambience of lane dining. It is a little touristy, but the people watching is epic.
There are also areas that you definitely want to visit. Chinatown is at the eastern end of Little Bourke St. The Greek precinct is is located between Swanston Street and Russell Street, along Lonsdale Street. Little Italy is in Lygon St, Carlton. Go to Acland Street, St Kilda for cakes, or at least to admire the cake displays. You will need to use your myki pass to take a tram there, and then you will arrive at the artsy, beachy, backpacker popular St Kilda. Our favourite words in Melbourne are 'all day breakfast'.
3. Drink in Melbourne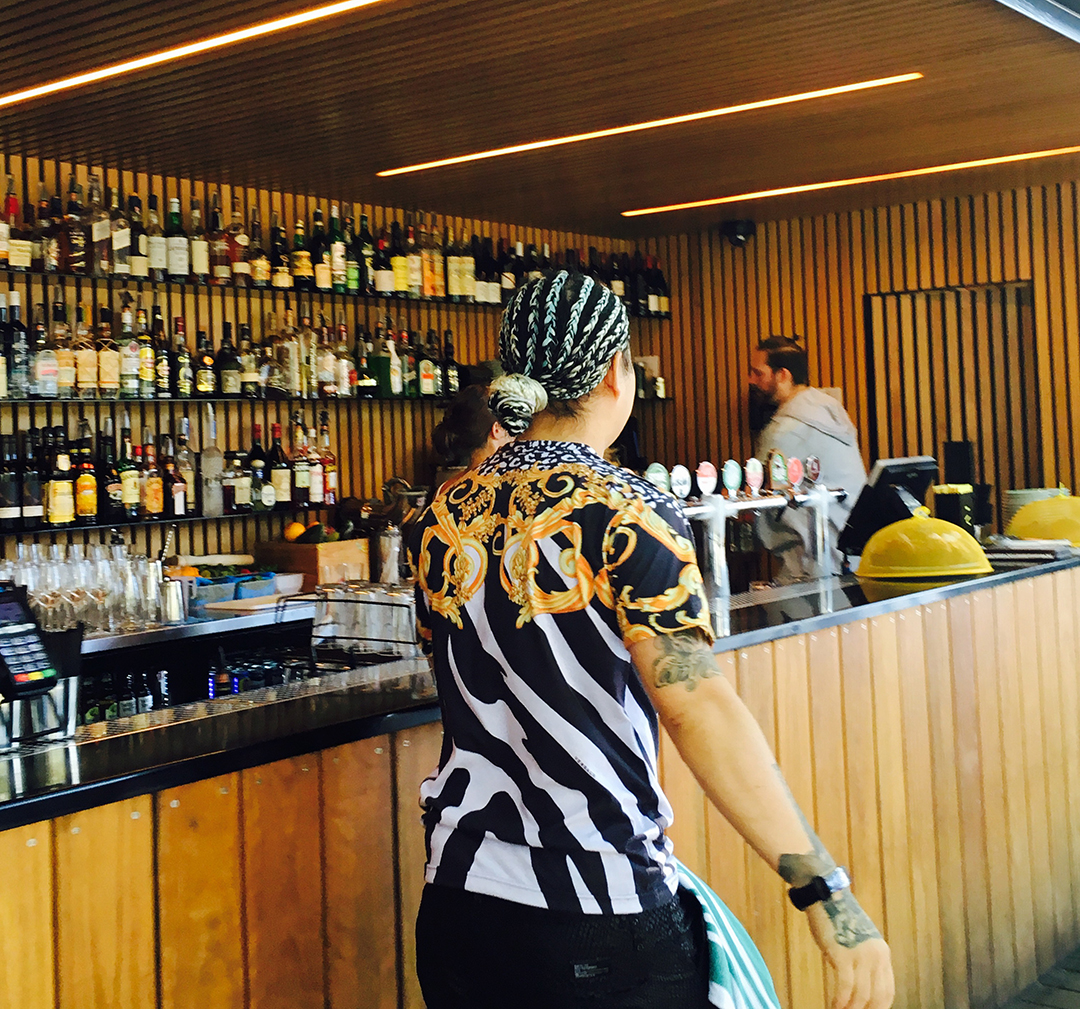 I will save myself from getting into any disagreements about the best places to enjoy wine or a cocktail because there are so many. We enjoyed or were recommended these bars to amble life away people watching. World Bar on the Southbank, the Wharf Hotel, Ponyfish Island sits in the middle of the river, and Melbourne's longest bar, the 120-metre outdoor drinking and dining space, Arbory. Melbourne claims to have invented the rooftop bar scene, so check it out at Cumulus Up, in Flinders Lane.
3. Play at Federation Square as a Top 10 Things to Do In Melbourne, Australia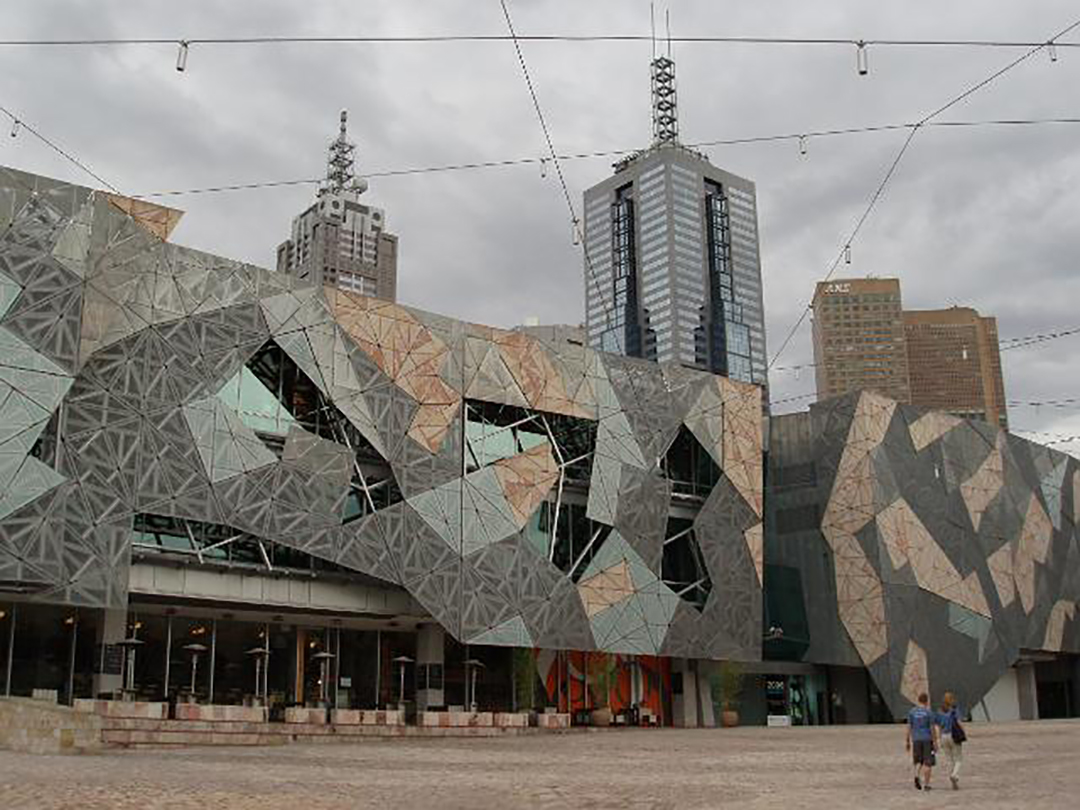 Federation Square opened in 2002 to commemorate 100 years of federation, where the six separate British self-governing colonies of Queensland, New South Wales, Victoria, Tasmania, South Australia, and Western Australia agreed to unite and form the Commonwealth of Australia, in 1901. It was a controversial build, because people either loved it or hated it. However, over time, and because it is such a vibrant arts and culture space people have grown to love Federation Square and gather there regularly. There are many events held in Federation Square, and it you can't get tickets to the Australian Open Tennis, you will find that people gather to watch it on the big screens there. Fed Square is a very popular and vibrant place, and we love it.
Location: Corner Swanston and Flinders Streets, Melbourne
4. People Watch at Southbank and Arts Precinct in Melbourne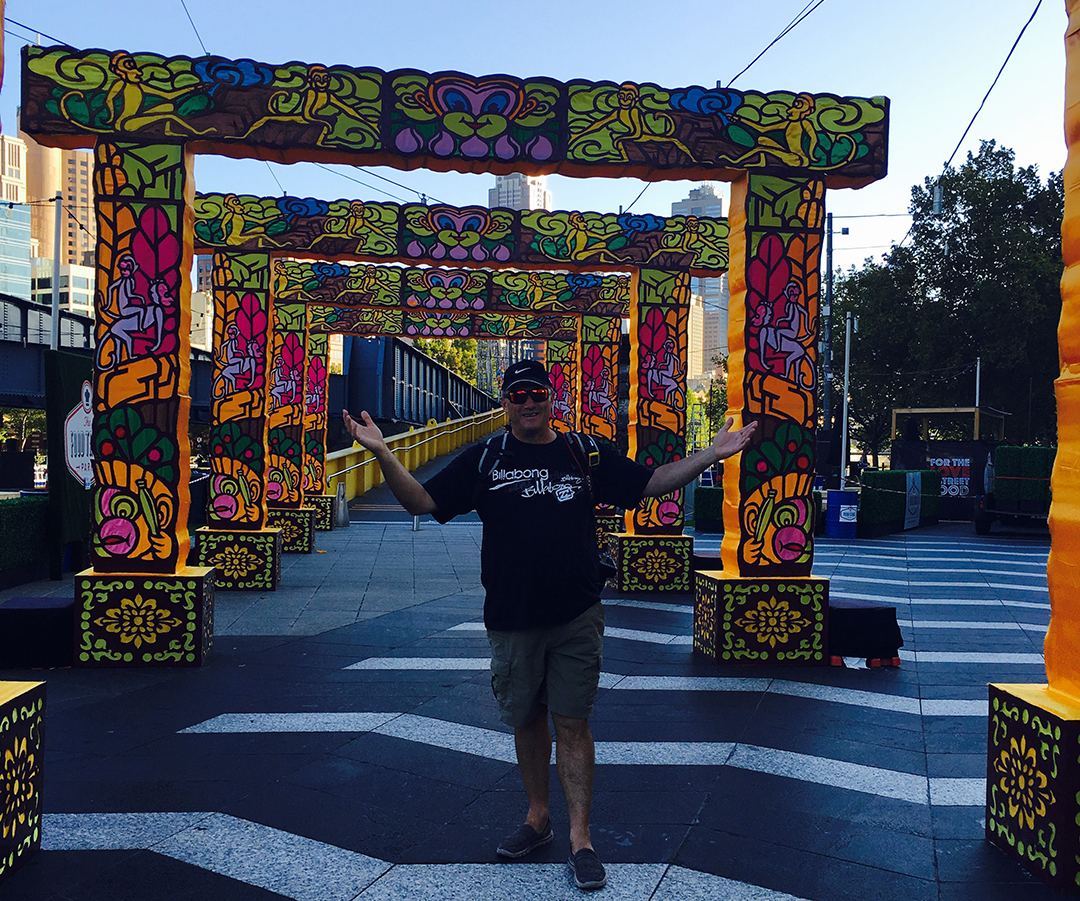 Promenade along the banks of the Yarra River at Southbank and the Arts Precinct in Melbourne. Southbank is filled with cafés, restaurants, and street entertainment. It is fun to watch all of the rowers on the river, while drinking a coffee, or enjoying a drink. There are different markets and exhibition on year round. The Arts precinct is home to the State Theatre, Playhouse, Fairfax Theatre, and Hamer Hall, the performance space for the Melbourne Symphony Orchestra.
Address: St. Kilda Road, Melbourne
5. Chill Out in the Fitzroy Garden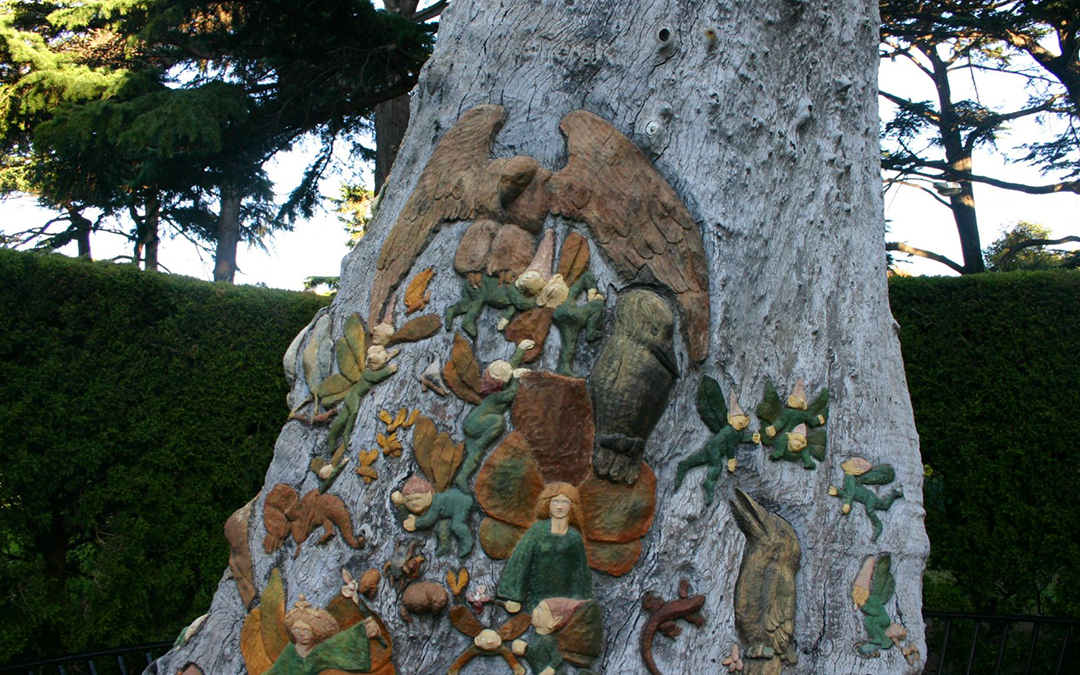 In the heart of the CBD, are The Fitzroy Gardens . This is 26 hectares located on the southeastern edge of the CBD, just east of Spring St. The highlight is Cooks' Cottage , shipped brick by brick from Yorkshire and reconstructed in 1934. Ola Cohn's carved Fairies Tree , a 300-year-old stump embellished in 1932 with fairies, pixies, kangaroos, emus and possums.
6. Sport it up at the Melbourne Cricket Ground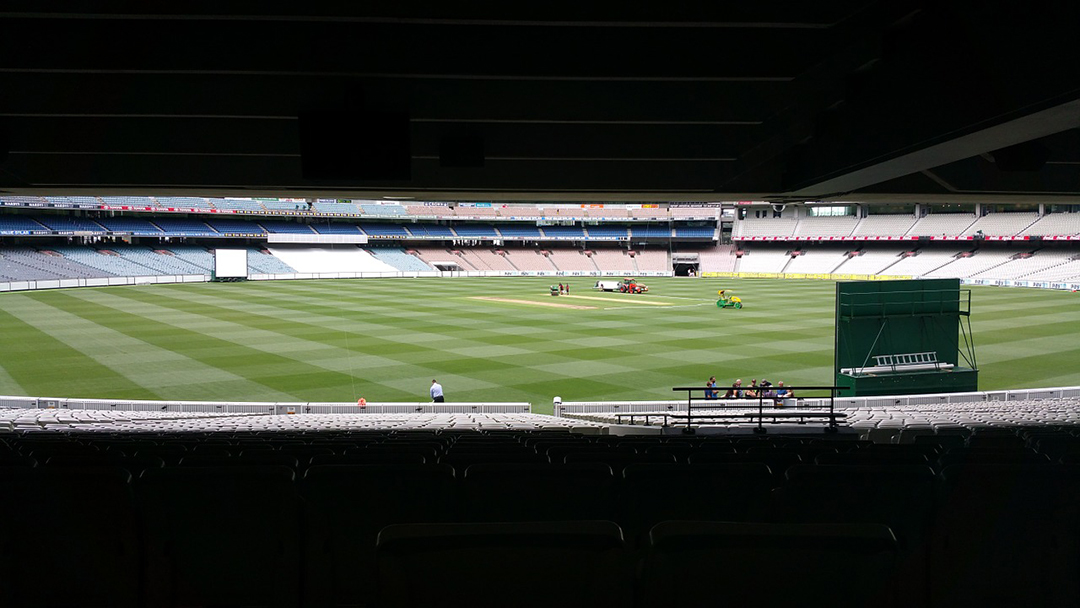 You cannot even enter the city gates if you are not a sports fanatic – not a fan but fanatic. Just joking, but the people of Melbourne are nothing if not sports crazy. The Melbourne Cricket Ground called the MCG was where the 1956 Olympic Games and the 2006 Commonwealth Games were held. It is also where the Test Cricket is played.
Opposite the MCG is the Rod Laver Arena where the Australian Open tennis tournament is held every January. It is also where there are many huge concerts held here, and where we saw Coldplay quite a few years ago.
Address: Brunton Ave, East Melbourne
7. Eat or Shop at Queen Victoria Market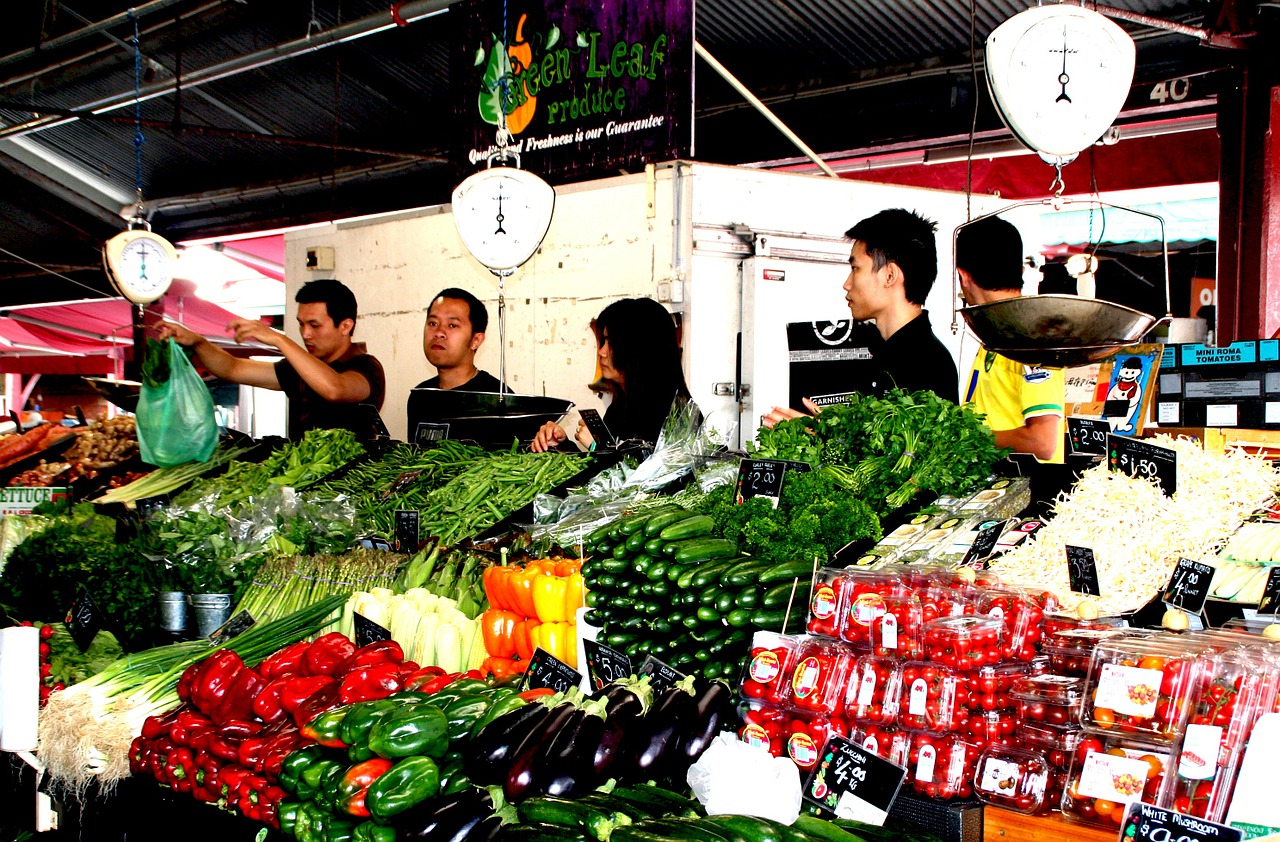 Many locals get their grocery supplies from the Queen Victoria Market, and many tourists go there to sample all of the different foods and wines on offer. This historical icon has been at the center of fresh produce shopping since 1878. It is a great place to visit to see the diversity of the cultural offerings, and to listen to music.
Address: 14 Queen Victoria Market
8. Where to See Art in Melbourne.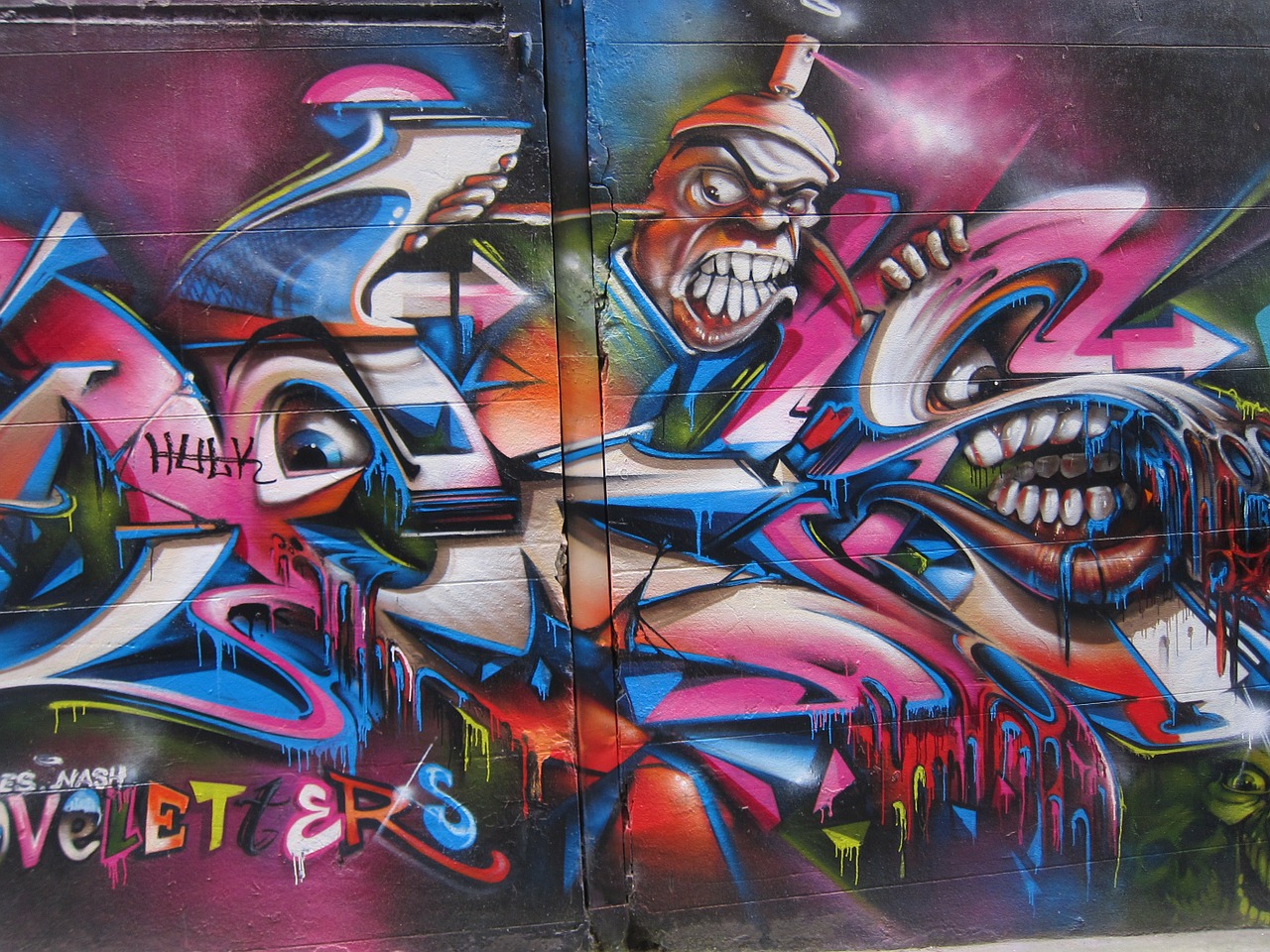 Art is everywhere in Melbourne. From the yarn bombed trees, to the National Gallery of Victoria. This is the oldest public art gallery in Australia, and holds more than 68,000 works of art in two city locations. In The Great Hall, visitors are encouraged to lay on the floor and gaze at the colorful stained glass ceiling. The Ian Potter Gallery in Federation Square, features the history of Australian art from Aboriginal through to the Heidelberg School, and contemporary art. Street Art can be seen everywhere, particularly in the many laneways and arcades. Go to Hosier Lane, Duckboard Place, ACDC Lane, and Union Lane for some really spectacular works. Here is a complete guide to street art in Melbourne.
Address: St. Kilda Road, Melbourne and Federation Square
9. Visit the Docklands in Melbourne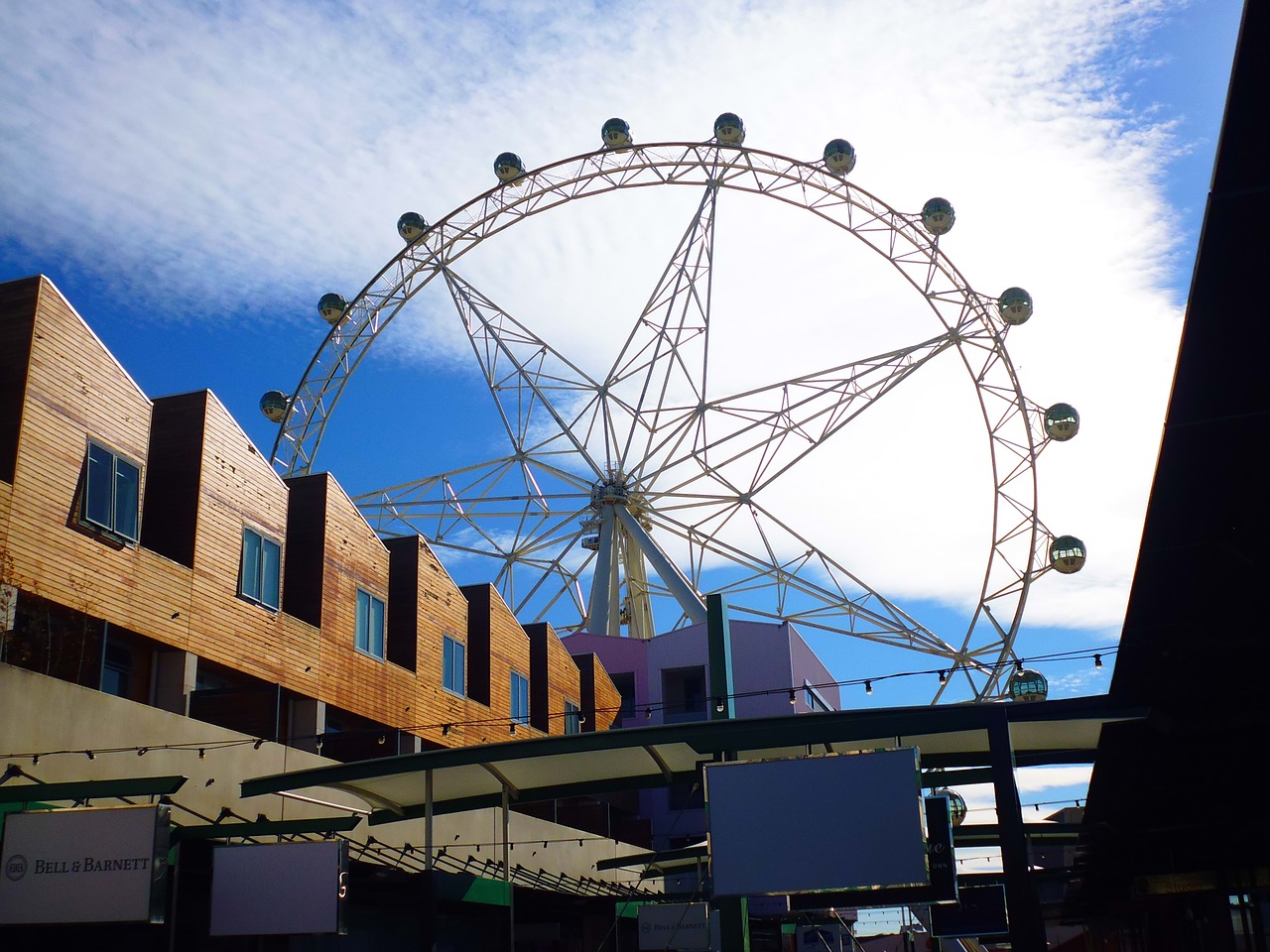 Docklands is Melbourne's CBD waterfront extension. It is filled withcafés, restaurants, and parklands because it is Melbourne. The view from the Melbourne Star Observation Wheel is spectacular and is Melbourne's answer to the London Eye. The Etihad Stadium and the Icehouse, a world-class ice sports venue are also located here, and wandering around the art and vintage market on a Sunday is enjoyable.
Address: Harbour Esplanade, Docklands
10. Shop Melbourne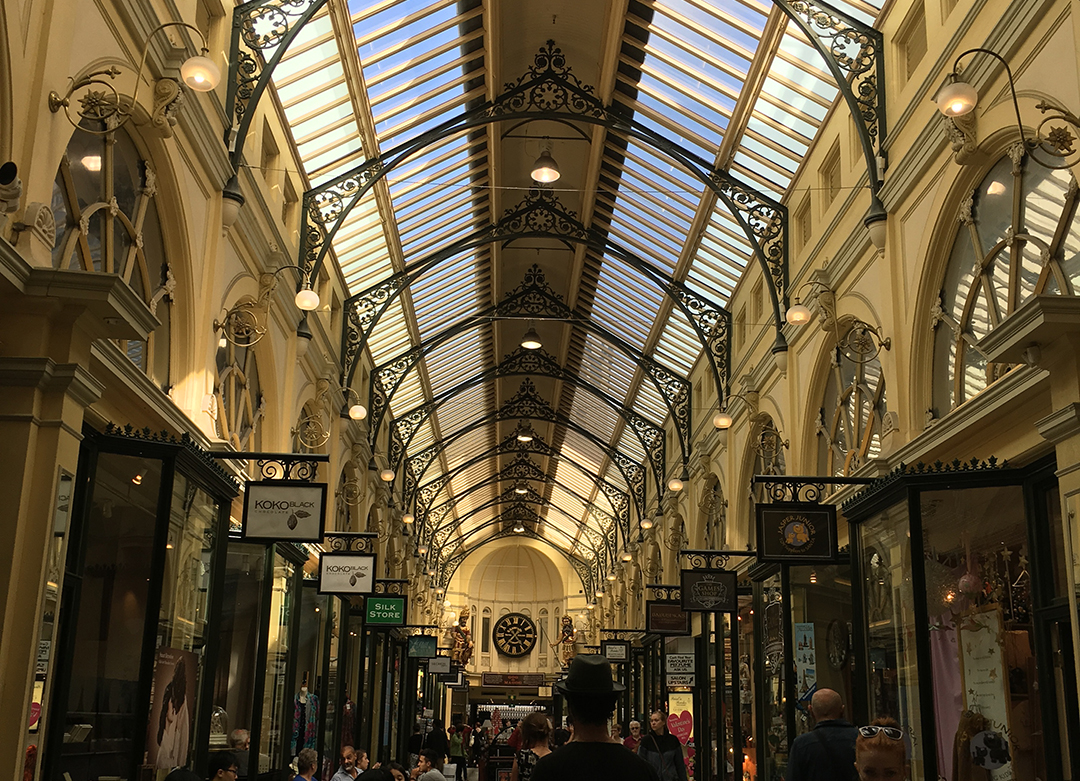 Melbourne is a shopping mecca, even for we people who live in other states, and fly here purely to shop. You not only have edgy designs but very high-end fashion labels as well. Many successful international designers started in Melbourne, which is why the markets are always worth watching for something new and unique. Brunswick Street and Gertrude Street, and Chapel Street are all worth spending a couple of bucks at.
These Top 10 Things to Do In Melbourne, Australia are just the tip of the iceberg, so I am sure I will be writing shortly about Another Top 10 Things to Do In Melbourne, Australia. We came down to have a culinary immersion trip on the Golden Princess, and stayed on with friends to discover more of the city. We go to see shows in Melbourne like the Book of Mormon, in fact we don't even need an excuse to visit Melbourne.  It is a popular city to visit for both domestic and international tourists, and we will be back there very shortly to eat, drink, and play some more.
Where to Stay in Melbourne
Representing various price points and all in amazing locations.
Oaks on Lonsdale
Great location, reasonably priced, balconies have lovely views. Latest prices and reviews fromTripAdvisor
23 -33 Lonsdale St, Melbourne, Victoria 3000, Australia
Mantra Southbank Melbourne
Apartment style living in Southbank, and close to everything. Latest prices and reviews fromTripAdvisor
31 City Rd, Melbourne, Victoria 3006, Australia
Quest on William 
Good value for money room and great location. Close to tram stops and train station. Latest prices and reviews fromTripAdvisor
172 William St, Melbourne, Victoria 3000, Australia
InterContinental Melbourne The Rialto
Luxury in the CBD of Melbourne as to be expected from the InterContinental. Latest prices and reviews from TripAdvisor
495 Collins Street, Melbourne, Victoria 3000, Australia.
Join us On Pinterest
Just click this link and see some of our inspirational boards. Love you to pin this image to one of your boards too.