The UN of Surfers: Canggu and Echo Beach, Bali
Canggu, pronounced Changuu and Echo Beach are the new players on the market, for hot spot destinations in Bali. Canggu and Echo Beach are considered one and the same place in terms of tourism, but in terms of the current major visitors to the area, there are some differences. The differences being the waves.
Canggu and Echo Beach  currently represent the UN of Surfers. Throw in a handful of yoga and hippie types, and you have one very friendly and laid back little place.
What one notices next, is the massive boom happening here. Once stunning rice fields, there is now construction as far as they eye can see. Canggu is up the road from Kembokan, and Echo Point is next to and a part of Canggu.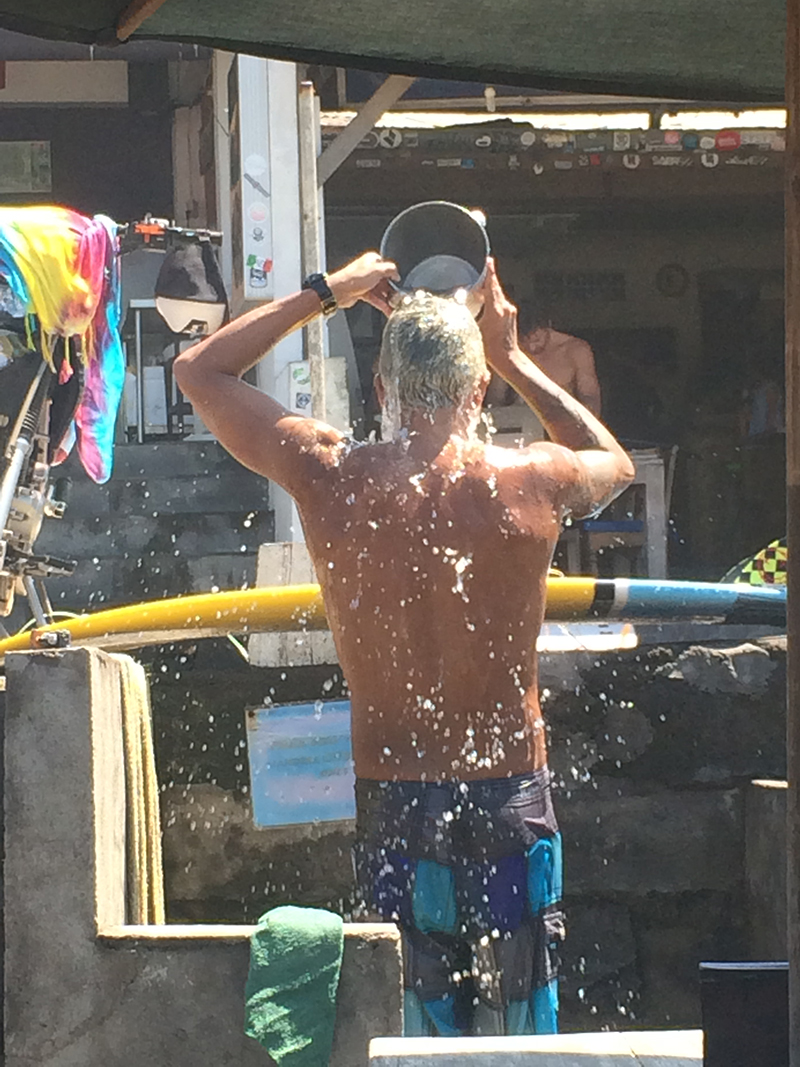 Where is Canguu?
To understand where it is, it goes like this – head west from Denpassar to Kuta, then Legian, Seminyak, Kembokan, and you arrive at Canggu and next to it is Echo Beach. After that you are on the way to Tanah Lot in the mightily pretty rice fields of the Tabanan area, where some construction is also evident. It is not far from the fabulous Ubud. (Gordon says it is north west, because everyone gets to watch the sun set).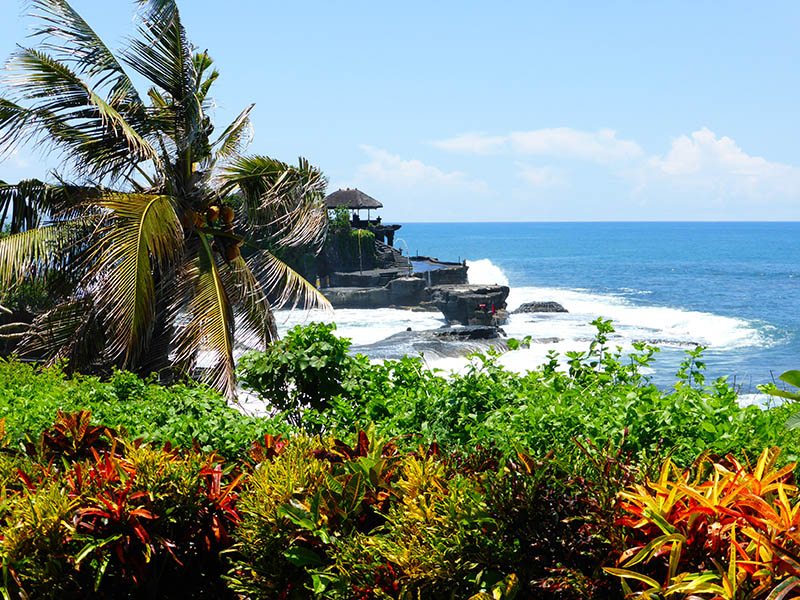 What is Canggu and Echo Beach like?
Canggu actually is quite a spread out area but it boasts some of the best little coffee shops and cafes, like Monsieur Spoon dishing up the finest French patisseries to the UN of surfers. Down at Batu Bolong Beach and particularly at Old Man's a, a large surf bar come café, is where you will find the surfers representing every part of the globe.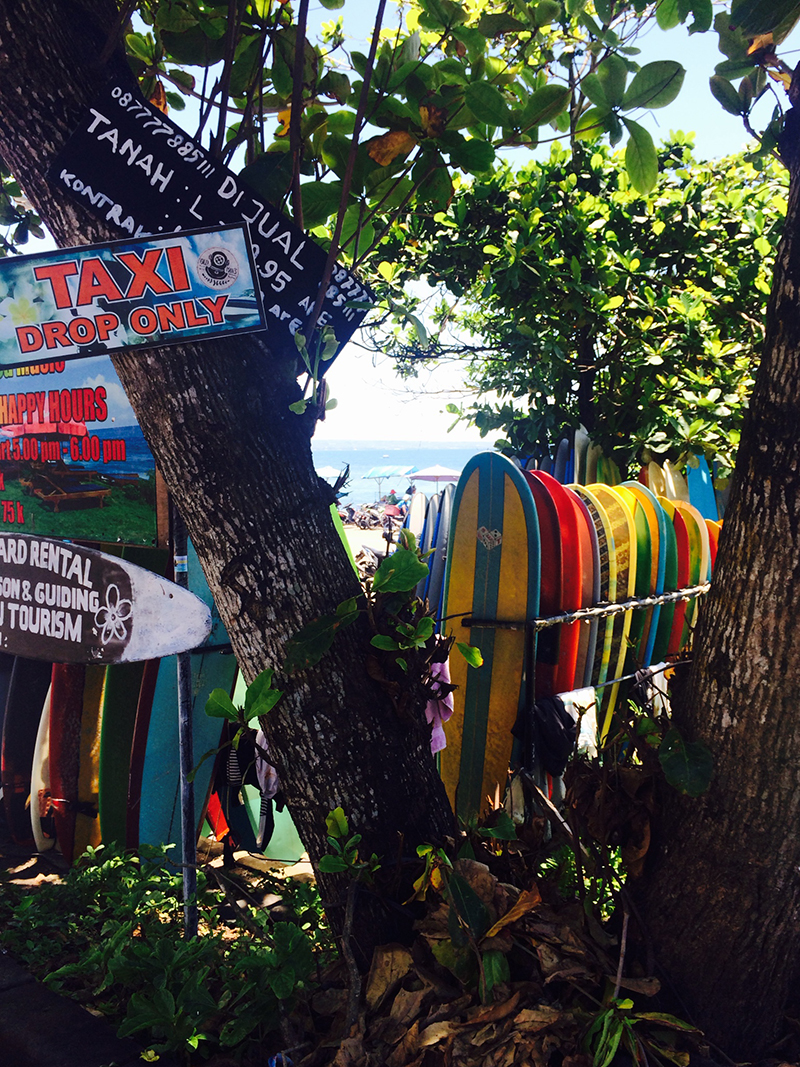 We met a group of Slovenian surfers who were here on 4 months of surfing and talking to girls from all over the world. We asked them about Slovenia and why surfing. They told us that there nearest surf beach was in Spain and that is why they were spending so much time in Bali, where the cost of living is very similar to Slovenia, meaning it is extremely cheap for them. They found a house to rent and 10 for them, though the who is who of the 10 varies generic cialis efficacy according to romantic differences, all share a very reasonably priced villa here in Canggu. Slovenia you should be so proud of these very articulate and polite men ..and very handsome also.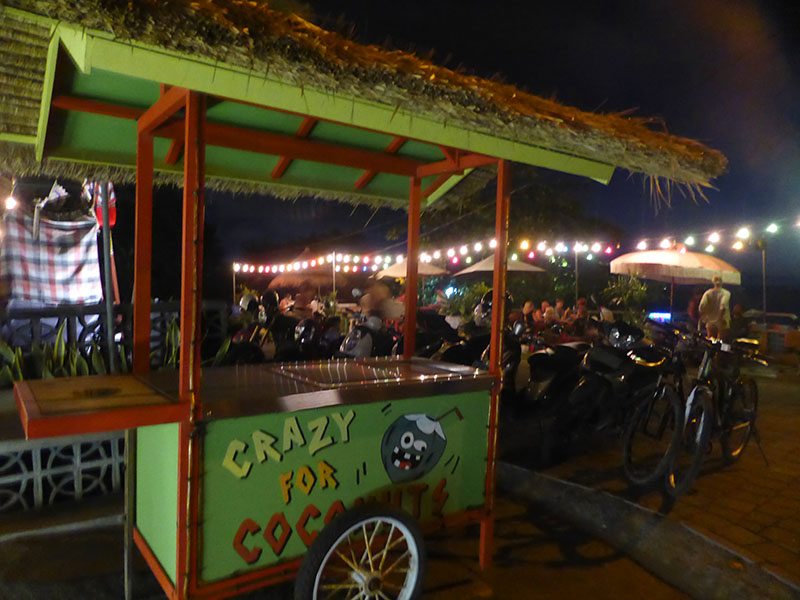 Echo Beach …  far away in time … seems to have some more serious waves than Canggu, itself noted for some very tricky conditions, but they tell us that the surf is not as good as what it was in December.
They have been to Lombok and thought the waves were better, but prefer the laid back atmosphere of Canggu. Echo Beach is fronted by lots of cafes to give you the ideal viewing platform of the waves and those surfing what looked to me to be pretty treacherous waters.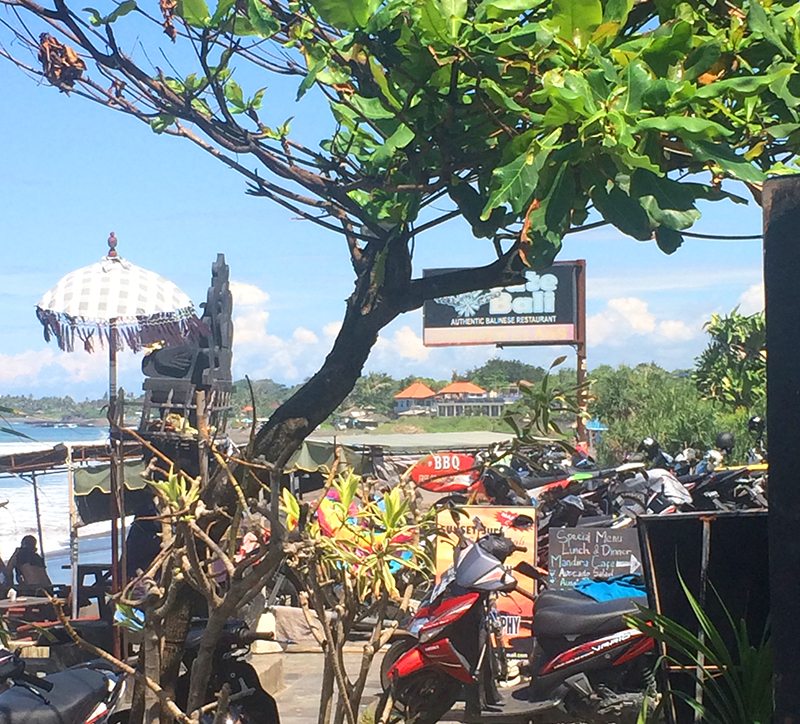 I don't surf, though Gordon was itching to get amongst it but I didn't feel at all out of place while he was at it. This area, much like Ubud, seems to be a hot bed of talent. I heard an American woman discussing her photographic portfolio with an older Swedish gentleman, whist another man from South Africa was agonizing over the final chapter of his new book. A few of the Russian surfers were offering solutions.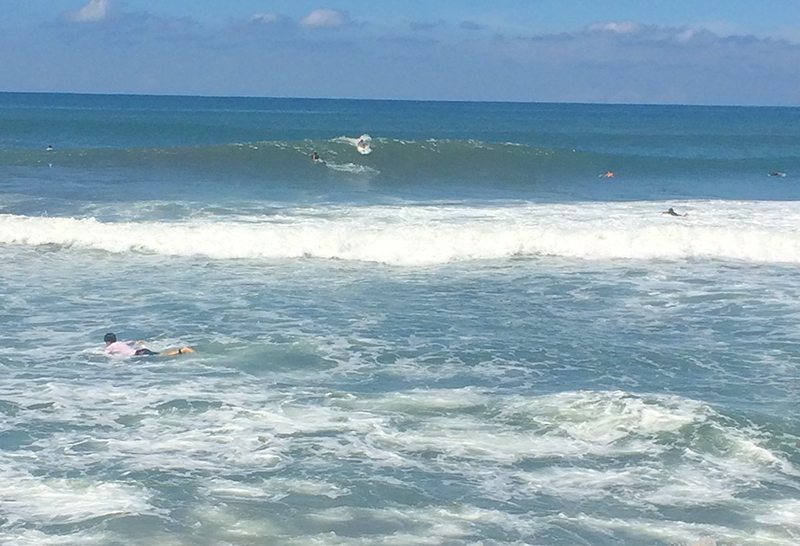 Sunday is a big night out in Canggu, where everyone, and I mean everyone goes to Deux Ex Machina for the food and the live band. This is where you see hundreds of motorbikes converge on this highly popular café. In their own words, Deux Ex Machina means"God's Restaurant," if you speak Latin. The place where motorcycles and fine dining collide"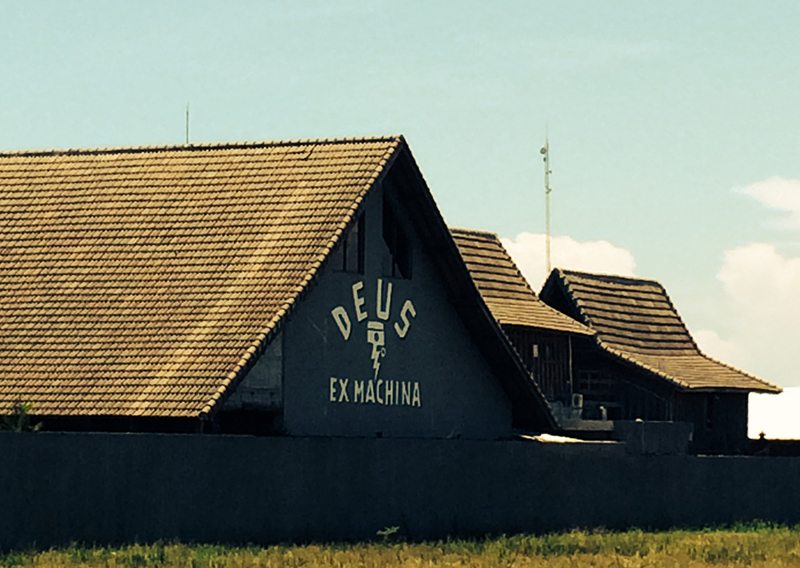 Public transport
Unless you want to pay for a taxi from Seminyak or from wherever you are staying; you are much better off hiring a motorbike ..and helmet or the polisi will fine you.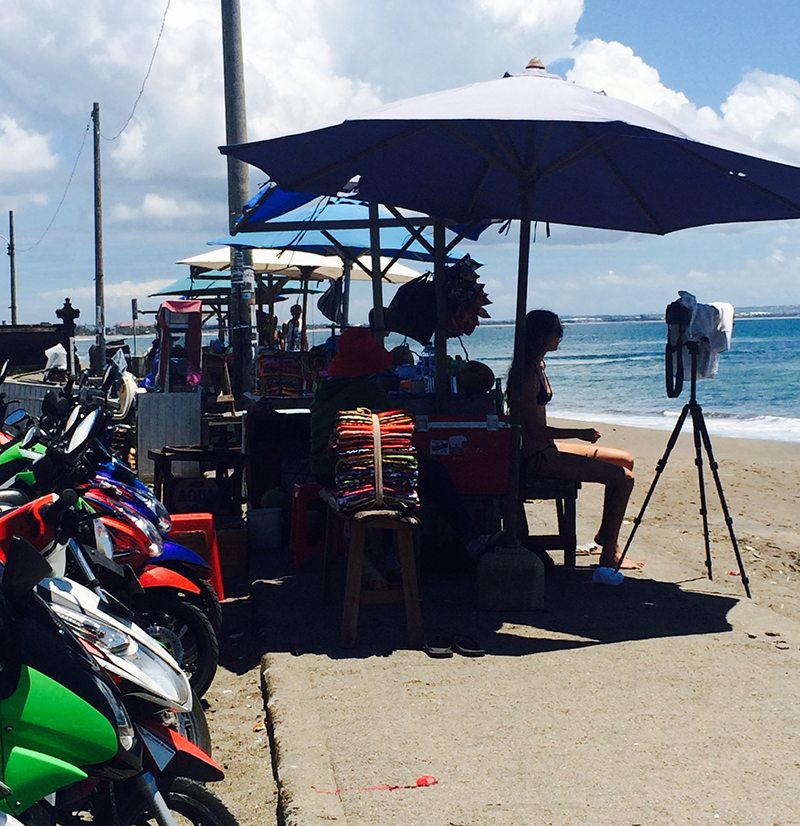 Accommodation
Accommodation ranges from unique and luxurious hotels like Tugu Hotel Bali, to a various array of villas from super lux to totally affordable and the increasingly popular homestay.
Bali is full of different areas, each with distinctive personalities, and that just adds further to its charm.
This is one of those places that will soon be a tourist mecca. It has the kind of vibe where it is easy to feel very comfortable. I wonder how much it changes when it goes off, as it will?