We visited ABBA The Museum in Stockholm, in Sweden. Gordon wasn't really fussed, but I said, 'take a chance on me.' He said well, 'you are the dancing queen,' but then he muttered, 'Mamma mia, here I go again,' but 'How Can I resist you'; and I thought, 'The winner takes it all.'
Annoying? Of course, it is, but visiting ABBA The Museum in Stockholm is about fun, and about learning more about this iconic band. It is kitschy, yet also very informative.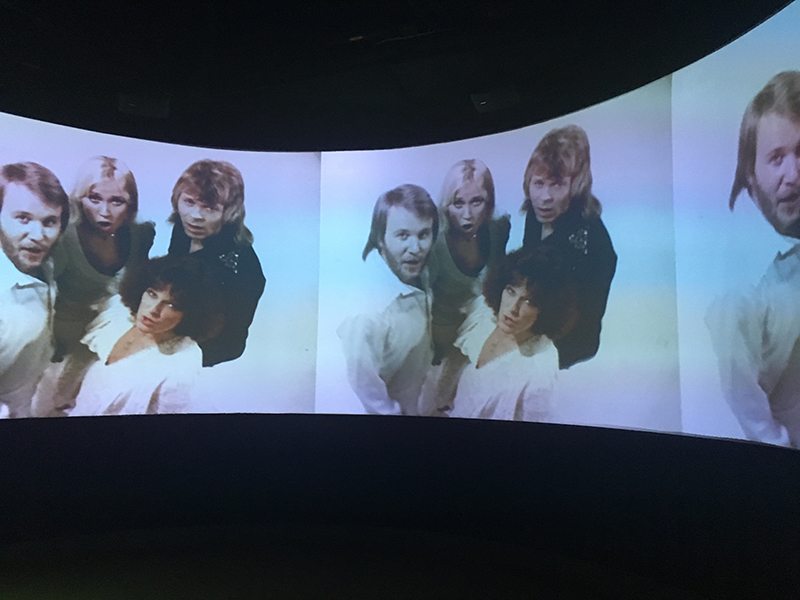 Why we all like ABBA
To me, ABBA is the comfort food of late-night parties, where you dance like no-one is watching, so there was no way we were going to miss visiting ABBA The Museum in Stockholm.
ABBA resonates with people no matter what age. You hear Dancing Queen and your foot starts tapping. We were on a frenetic Media Farm trip in Sulawesi, Indonesia. We had travelled to Bunaken National Park and then across the island on a precarious road to Tangkoko Batuangus Nature Reserve and then back down. Tensions were getting frayed but we arrived at the restaurant that night, asked the band to play ABBA, and it broke the ice. Not only were we all dancing but the locals joined in with us. ABBA is like that. It just involves people. I have danced to ABBA all over the world, from the ski fields in Australia, to the ski fields in Nozawa Onsen in Japan; from the quirky Ghent in Belgium to a cruise ship off the coast of Greece to even Tallinn in e-Estonia. ABBA is a universal identifier, and like the lyrics to Waterloo remind us, you couldn't escape if you wanted to. Many people have analysed why ABBA were so influential. Yeh ok, most men debated which of the girls were there favorite, but it was probably the memorable lyrics, the musicality and the costumes – but sure ABBA made us know that 'you can dance, you can jive, having the time of your life'. 
Their Australian 1976 ABBA TV special got better ratings than the landing on the moon.  Go figure. ABBA's massive impact in Australia was seen in the famous worldwide film 'Muriel's Wedding' (1994). If you haven't seen this movie, put it on your list. Another Australian blockbuster movie and stage show, Priscilla, Queen of the Desert, used many ABBA songs. This is a movie about two drag performers and a transgender woman who travel across the outback of Australia to Broken Hill to perform their unique style of cabaret, confronting homophobia on their way, but understanding themselves better. It is high camp and is now performed all over the world. We saw it in Madrid also, and it has a lot to do with the sound track with ABBA.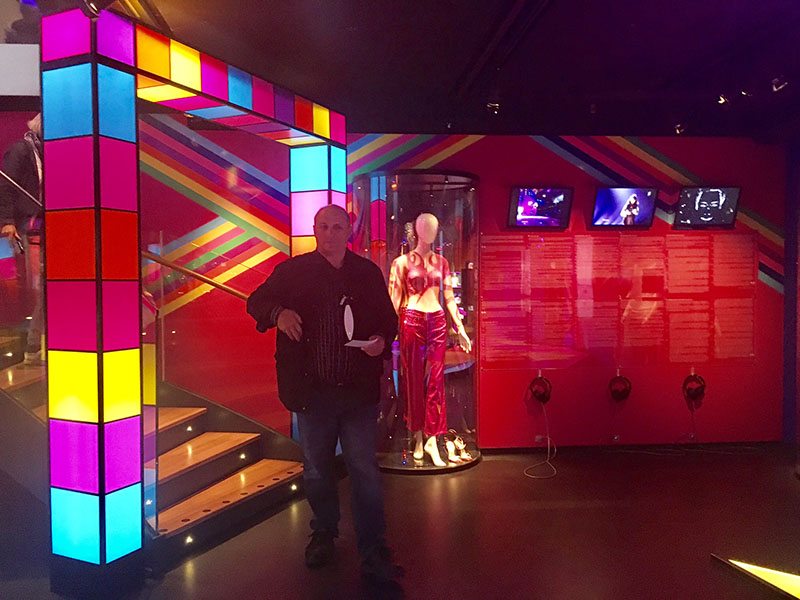 ABBA The Museum in Stockholm
ABBA The Museum in Stockholm is indeed a museum and traces the lives and careers of the four members, Agnetha Faltskog, Bjorn Ulvaeus, Benny Anderson and Anni-Frid (Frida) Lyngstad. It is an interactive museum so yes, you can record your own version of their songs, dance to your heart's content and record your efforts, and even sing along with ABBA on a virtual reality stage.
ABBA The Museum in Stockholm is a maze of rooms tracing their journeys from outrageously talented people, to the formation of the group, and to their  success in winning the 1974 Eurovision Song Contest with "Waterloo," which catapulted them to fame, and beyond to their many successes and into their current lives. The band was active for only ten years, from 1972-1982, yet the legacy of their impact on the world lives on. Who can't sing at least some of the lines from Mama Mia, or 'Money Money Money, must be funny, in a rich man's world.'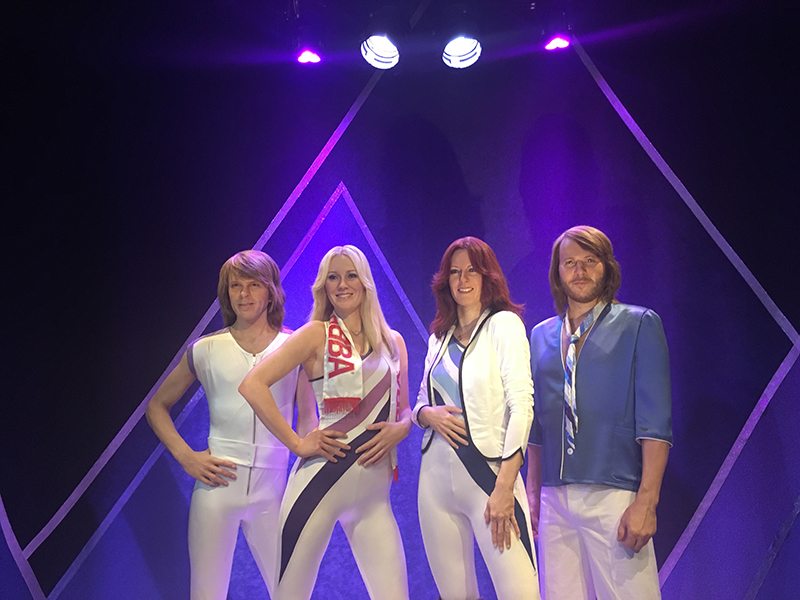 ABBA The Museum in Stockholm then takes you through all of their iconic songs and successes. It is one of the best curated and organized museums that we have visited, and also a lot of fun.
ABBA The Museum opened in Stockholm, Sweden in May 2013, and is located in the pretty little area of Djurgården, Stockholm. It also includes Stig Anderson, their very clever manager and the man credited with coming up with the name ABBA, because he was tired of writing out their full names, and ABBA was the first letter of each of their Christian names.
There also happened to be a Swedish seafood company named ABBA, which was set up in 1838. The managing director of the fish company agreed that they could use the same name, on condition that the group wouldn't discredit his company; and he is one very happy man with this decision.
ABBA The Museum in Stockholm also pays tribute to Lasse Hallstrom who directed almost all of their videos and went on to win an Oscar for Cider House Rules' in 1999.
There is a phone in the ABBA museum, and if it rings and if you answer, it will be either Agnetha, Bjorn, Benny or Frida. It didn't ring that day, but if it had have, all we had to say was answer and say 'RING RING' ..love it.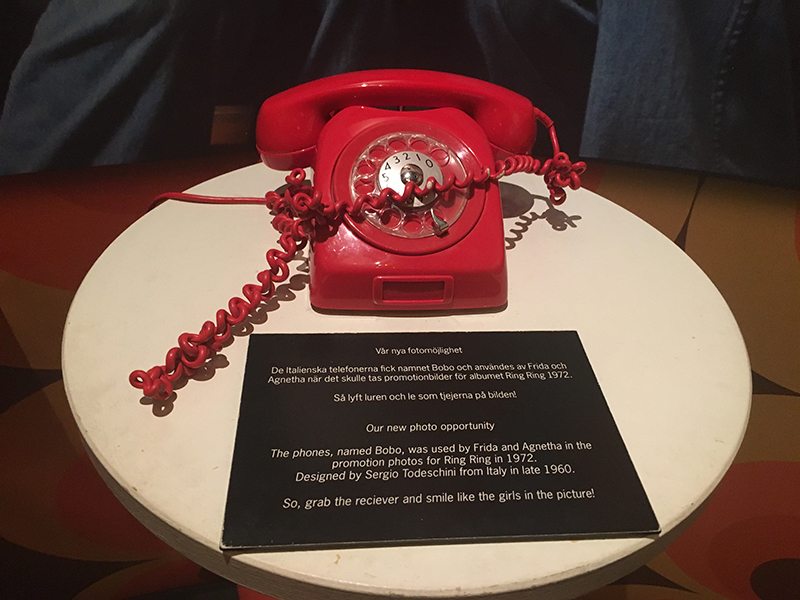 Did you know? One of the main reasons the band wore their infamous sparkly albums was to get tax deductions. In Sweden, the cost of outfits used for work was tax-deductible as long as they were never worn on the streets. 'Money Money Money must be funny, in a rich man world.'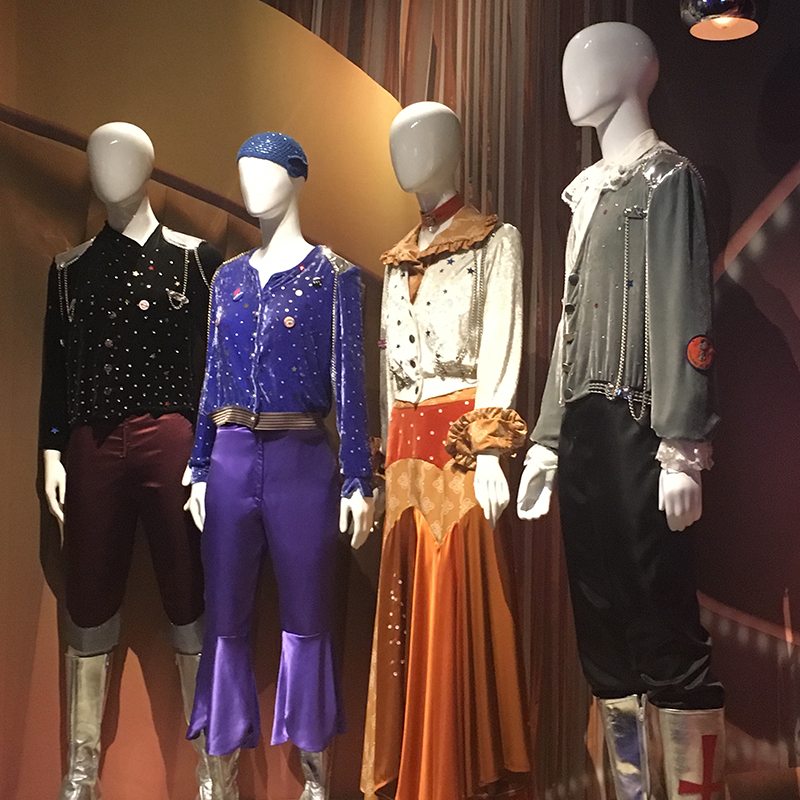 Did you know this about ABBA?
Did you know that the ABBA album, 'Gold' is the second best selling album ever in the UK, and is bigger than Adele's 21 and the Beatles' Sgt. Pepper, #1 goes to Queen's 'Greatest Hits.'
"Dancing Queen" was their only U.S. chart-topper, in 1977. "Take A Chance On Me" made it to #3 in mid-1978. "Waterloo" was their next best song at #6.
"Gimme! Gimme! Gimme! (A Man After Midnight)" placed 17 on the Japanese charts, when it came out in 1979.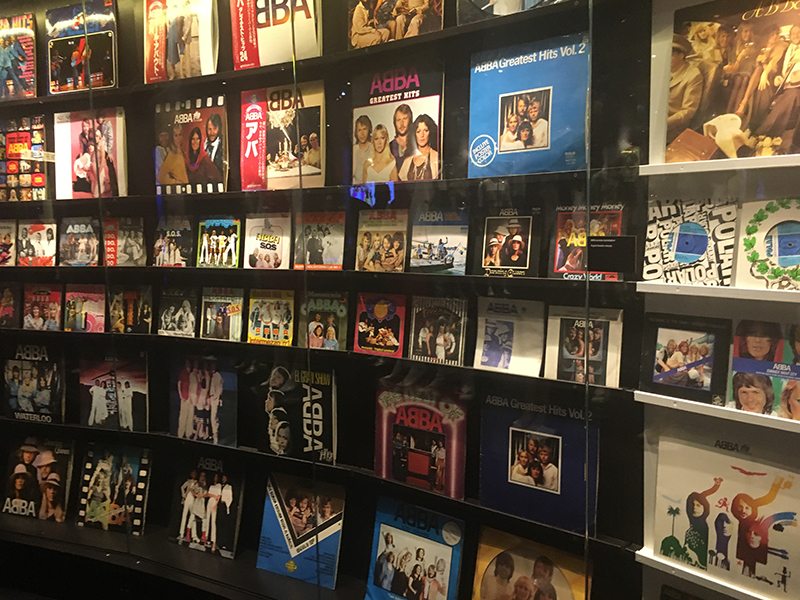 Entry Ticket to ABBA The Museum in Stockholm
You do need to book in advance to go to The ABBA Museum in Stockholm. It would appear I am not the only one who knows that 'There was something in the air that night .' You can book them through these links here. There is also a Hop-on hop-off bus and ABBA museum combination, which is great because it gets you to Djurgården, Stockholm, but also has excellent commentary about this charming and fascinating city. So if it's "Friday night and the lights are low, lookin' out for a place to go", go to ABBA The Museum in Stockholm
Tickets to ABBA The Museum in Stockholm Latest Prices here
Hop-On Hop-Off and ABBA The Museum Combo in Stockholm Latest prices here
So ABBA, 'I say, Thank you for the music.'