How to save money when you travel, is a commonly asked question. The better question is probably, how to make yourself financially secure before you travel. This is not as difficult as it sounds. Create an account specifically for travel, and do not touch it. Have money automatically deducted from your pay and deposited directly into your travel account. Don't touch it until you are in the planning stages of your holiday or vacation.
Learn to save
You could also use the coin jar approach. All coins go into the travel jar. You will be literally shocked at how quickly it builds up. Again, do not touch it until your travel planning is near. Ok, count it every so often and pay yourself on the back at how much is in the jar. Plus, this is a great incentive to find more coins to add to the jar. Start asking for your change in coins. People also have $5 jars, where every time they get a $5 note it goes into the jar. At this rate, they will be flying first class.
Could you give up coffee for a year, and save this money for travels. Just kidding, that would be crazy talk and ask any Australian, renowned coffee snobs, and they would laugh you off the island. But is there something that you could go without, and squirrel away into your travel savings account? Think about it.
Before we get down to the 22 ways to save money when you travel.
Which Web Browser Should You Use to Save Money?
Be aware that different web browsers and different computers will yield very different results if you are booking accommodation online or flights. The prices will vary dramatically if you are using a Mac to a PC, to a tablet. It is called dynamic pricing, and it sucks because there is such a vast difference in pricing. We know because we can see it for ourselves on our different computers. The difference is huge. You should read this article before you book ANYTHING.
22 ways to save money when you travel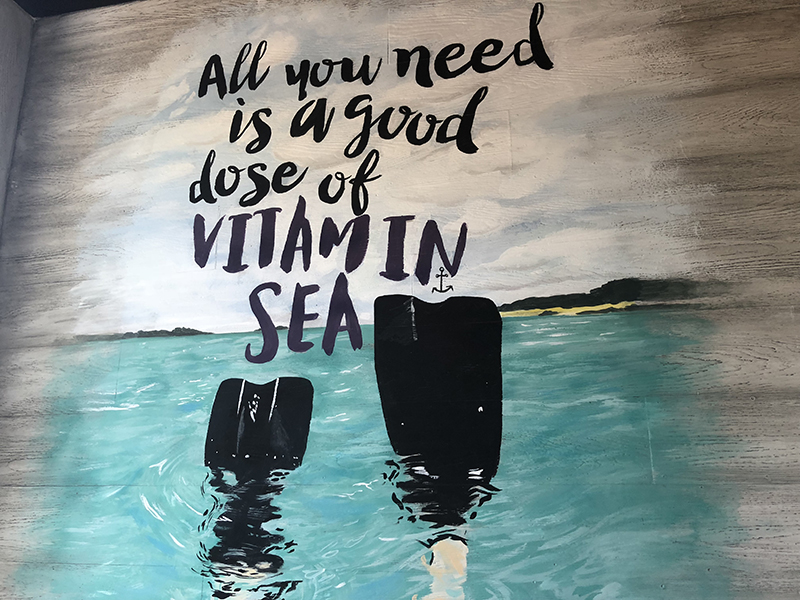 1. Planning a Trip
There is such a thing as planning your travels, but micro-planning may not be the best idea. What do you do when something doesn't fit your spreadsheet? It will skew all your plans. Remember travel is about serendipity, and sometimes the best experiences are when things did not go according to plan. Make plans, but let serendipity, be your friend.
2. Start your travels with a flexible budget.
It is common sense to know how much money you can spend on your holiday or vacation, or even your staycation where you discover what is in your own backyard.  Set this budget at lower than what you can actually spend.
3. Have a slush fund.
Who knows if you might lose your JR Rail Pass at a train station in Japan and must buy a new one. I mention that because our local Thai waitress just told us that this happened to her. You may find that what you thought were the costs, are suddenly inflated because people see a 'tourist' coming, and it does happen. Part of your budget must be your slush fund. And, if you don't need to touch it, great, there is your deposit for your next holiday. You have saved travel money.
4. Saving money on Flights
Look for reputable companies that offer price comparisons.
Skyscanner is a reputable company, that offers price comparisons.
Check out last minute deals on websites like I Want that Flight. We subscribe to their daily newsletter, and the discounts on international flights and Australian domestic flights are staggering
Airlines included are:
Jetstar
Virgin Blue
Tiger Airways
Qantas
Air Asia
Scoot Airlines
Emirates
Singapore Airlines
Join a Frequent Flyer Program, and learn to use your points
Fly on a midweek day. Tuesdays and Wednesdays are generally the cheapest times and fly. Avoiding the weekends can make a significant impact on the price of flights.
If you can, the time it to travel during the offseason, which means you will need to know when the off seasons are in the places you are visiting.
Know when school holidays are in each country, as prices will invariably be a lot more expensive. Avoid December and January in Australia for example.
Bring your own airport snacks. We know airports slug you.
Avoid excess baggage charges by NOT overpacking. You might like to read my Pet Travel Peeve: Airline Passengers Who Have Too much Carry-On Luggage
5. Get Insurance
Whether you like it or not, you should invest in travel insurance. While we all consider ourselves infallible, we aren't. Things happen, and having insurance is a very good idea. We recommend Allianz
6. Accommodation
Hotels
Go with a booking system that has price comparison websites.
I Want that Flight offers such a hotel price comparison.
Hotels included are:
Getaroom.com.au
Hotel.com.au
TravelFactory.com.au
TripAdvisor offers you price comparisons, and you can see the Trip Advisor reviews we all read, though we do read them with an open mind. You might like to read Should we trust travel reviews?
Booking.com is another one of our favourites
Call the Hotel directly
It is surprising what good prices, and what savings you can get if you simply call the hotel directly. This is great particularly at the last minute when they do not want inventory, aka rooms, sitting idly. It helps to ask them to better what you can get on the hotel booking sites.
Use points miles to book a hotel room. Many hotels have a reward system that gives you points for staying there. You can also use some of your frequent flyer points to book accommodation.
Make sure that the hotel or apartment you book has breakfast included, and free Wi-Fi coverage; if they don't change hotels.
Rent an Apartment
Airbnb is very popular because you can get an apartment, and that means you have the option of a kitchen, a laundry, saving on laundromat fees, and most will have Wi-Fi. Before booking any apartment, make sure you and the owner are in regular communication. We had an amazing Airbnb apartment in the 2nd Arrondissement of Paris, and another in Valencia, Spain, a brilliant one in Ghent in Belgium, not to mention our houseboat in Amsterdam.
They are generally cheaper than hotels, more intimate and locals give you the insider information on where to stay and what to do, all saving you money when you travel.
House Sitting
You can save money when you travel by doing some house sitting. In get to stay at a house or an apartment for free, and you look after the pets and the house.
Do a Home Exchange
This is very interesting and works well. If you are going for a while, you simply swap homes for an agreed upon amount of time. Someone stays at your house and looks after it, while you stay at their house and look after it while living like a local.
Campervan or Motorhome swap
This is becoming increasingly popular where like your house swap, you swap your campervan or motorhome.
7. Stay Informed
Many specials for hotels and accommodation are only offered to people who subscribe the email newsletters. It is worth following your favourites to save money when you travel.
8. Use Social Media
Facebook has a wealth of information, and if you ask people that will help you out a lot with saving money when you travel. Find your favourite travels sites on Facebook, Instagram and Twitter, for example, follow them, and suddenly you start seeing some hot deals being offered to their followers. This can be anything from flights, accommodation, meals, events to free entry to attractions. Well worth it.
9. Use your Apps when you travel.
Download them before you go. There are apps on the market for everything including maps, saves you money when you know where you are supposed to be, restaurants at all price points, phrasebooks, and more.
If you need to update apps, and you have an iPhone, walk into an Apple store, and use their internet to do it. Of course, you can do this at any café or places with an internet, but the Apple stores are fast. We know because we did this in Amsterdam
10. Eating and Food
Get away from the tourist belt. We call it the Darling Harbour principle. Here in Sydney, we have a beautiful precinct called Darling Harbour which attracts many domestic and international visitors. As a result, the costs are through the roof at the cafes, bars, and restaurants. Head a few streets away, and the prices are lower, and the quality is better.
While I do not like this practice at all, we see many people at the all you can eat breakfasts, packing their lunch and snacks for the rest of the day. I guess if you need to save money when you travel then go for it. I believe people take their own clip lock plastic bags.
Visit the local grocery store and buy some basics for our hotel room, like bread, and cheese or better still take them to the park for a picnic. Picking up local wine is often cheaper, and goes better with your picnic in the park.
Eating in the food courts, where there are many samples and tasters can save you a lot of money. In fact, you won't pay a cent as you sample lots of different food. Kyoto's Nishiki Market is a point in case. You could visit Kyoto and never pay a cent or a yen for food.
Morning markets anywhere in the world are the places to save the most money, as you pick up nice cheap and extraordinary fresh food.
Don't open the minibar at your hotel. Some a sensor controlled so if you even move a bottle, you can be charged. Rather, photograph the contents first, and then ask them to remove the contents from your room.
Don't pay for water. Most restaurants, hotels, and cafes will have free water to fill up your water container. Be aware that in some Asian countries where the water is not safe to drink, bottled water is often dodgy too, as you can see the locals filling it from the tap, sealing it, and labelling it. Use your kettle to boil the water, and then fill your water bottle. You will save money by not having to buy any diarrhoea medication. #youarewelcome More about medications later.
Stand at the bar
It is often cheaper to stand at the bar then sit on the street, this is reflected in the prices you are charged. Italy and Paris for starters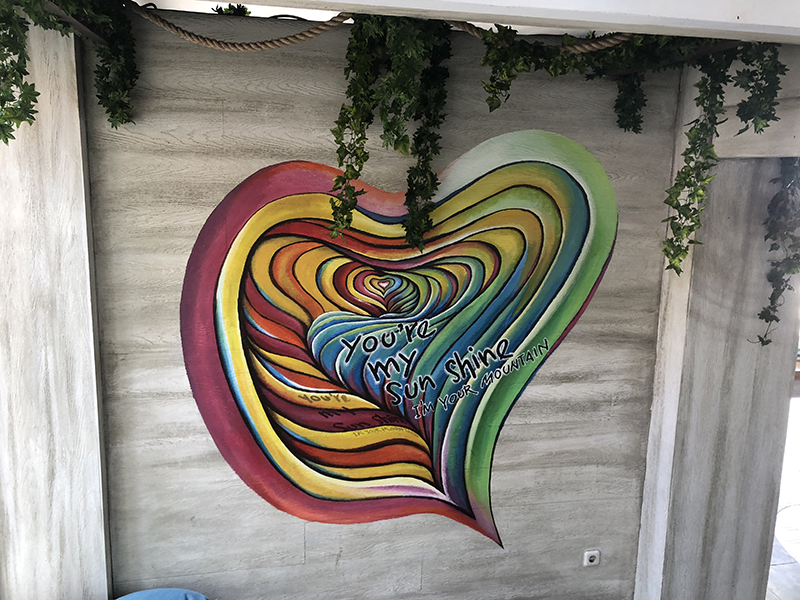 11. Tipping
Don't tip too much. We tipped too much in America because solving mathematical puzzles at the end of a meal sucks. Many many countries do not require you to tip because they pay their staff a decent wage. You can read about tipping around the world.
12. Getting around
Car Hire – Hire a diesel car, because diesel engines use less fuel, and diesel is cheaper. We recommend that you look at hiring your car through I Want that flight, which offers compare & book deals, where you can hire a car anywhere in the world, with some starting as low as $8.95 a day
Make sure you photograph your rental car before and after, to avoid any issues with the car hire company. Make sure you have insurance.
Wherever possible drive toll-free to save on money.
13. How to save money on Local Transportation
Walk. It is the best way to see everything, meet people, and stay fit and healthy when you travel
Use local transportation, because it is cheaper.
Taxis and Uber and Grab
It is preferable to take a Uber or a Grab taxi in South East Asia. Download the Uber app for free, and the Grab app for free before you go.
Use trains in Europe
Buy European train tickets online directly from the official national railway sites, not from third-party agencies who take a commission. Many metros and rails have passes such as a 3-day unlimited travel passes which might be worth the cost.
Look for the CityPass in each city. The discounts can be worth it, as can the skip the line.
14. Save Money when Exploring your new destination.
Get a Local volunteer travel guide, and many places have them. We had the best experience with our Tokyo Volunteer Guide. Book early as they are popular. All details in the post here.
Go on Free walking tours. Most cities have them, and we have done some amazing ones, like the Flea Market in Paris.
Free entry Museum days, pay as you wish, donation days
Most museums and art galleries will have free entry, pay as you wish, and donation days, so take advantage of these to save money when you travel. There is an amazing list on this site if you are visiting New York City for example. Check the place you are going and google 'free entry to".
If you are not on visiting on one of the free days, and you can play the age card. It varies, but generally, if you are over 65, under 26 or still a student, you may get a discount.
15. Staying Connected
Sim and Data Cards
While it is all well and good to say, we will 'disconnect' when we are on holidays, the reality is, we won't. Our apps wouldn't work, we couldn't post our travel pics on social media, so you do need to be connected. You can save a lot of money by going to cafes, suing the hotels or apartments internet. But you might just want some freedom and to have a sim card.
For best sim card to use in multiple European countries, we recommend you read this, as this is what we do when we travel in Europe.
In Vietnam and south-east Asia, this is what works best for us.
Make sure you have an Unlocked phone
Free calls and messages
To send text messages, you should have WhatsApp or Viber, and message back and forth using Wi-Fi or cell data instead of paying per message.
According to their website, "Viber-to-Viber messages and calls are completely free*. Calls to numbers that don't have Viber can be made using Viber Out, a service that connects you to any number in the world at low rates.
* When you use Viber on a 3G network you may be charged by your carrier."
Download before you go.
Using Skype for face to face chats
Skype is an amazing way to stay in touch, but you will need to check the rates, to make sure that it is within your travel budget.
16. Shopping
Don't buy for others, because we all have too much crap, send a postcard instead. If you buy for yourself make sure that it will not weigh your baggage down, and cost you more when you get an excess baggage bill.
Don't Forget About Possible Tax Refunds – Some countries let you get all or part of the retail sales tax back.
17. Money
Pre-paid cards are a good idea because you can load and go.
It is also a good idea to get some local cash before you arrive at your destination, and then when you need more, withdraw local currency from the ATM as needed. Remember some countries won't have a lot of ATM's. Japan is a largely cash-based society, though it is better in the bigger cities. If you are off the beaten path, you will need cash with you.
Always withdraw money; never exchange.
Ask for cash or gift cards related to travel for your birthday, graduation, and each and every other holiday.
18. Saving money on your Health when you travel
Taking care of yourself when you travel. It can be often difficult if not downright impossible to get some prescription medications in some countries. Often it is hellishly expensive to buy should you fall ill. Take what you are allowed to with you, and make sure you have a doctor's letter saying that you are authorized to have these. Please read, Taking Prescription Medications into other Countries? Before you go.
Taking your own medication will save you money when you travel, unless you are in Paris where they are cheaper than here in Australia. True story.
Other options to save money when you travel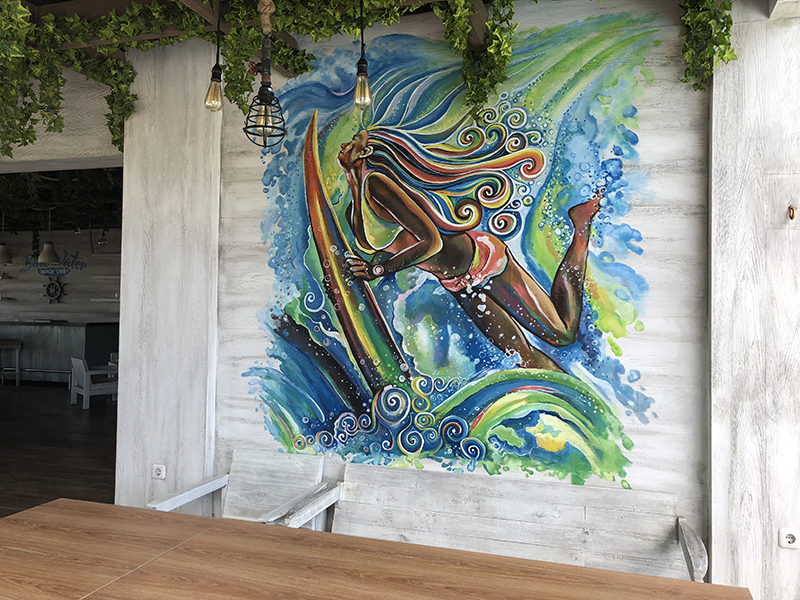 19. Consider a cruise to save money.
To save money, you could take a cruise. If you look for repositioning cruises, you will save a huge amount. Check out this link here.
We know, because we recently were on a cruise to the mega expensive Norway, Finland, and Sweden, and we saved a lot of money eating on the ship, rather than paying $35 for a sandwich, and $20 for a thimble of beer. You can read about what we learned on our first 50-day cruise.
You can find last minute cruise deals here, cruises on MSC here, and Carnival Cruises here.
20. Select an All Inclusive Vacation
Consider an all-inclusive vacation, so that you know what you are paying for up front.
Club Med has been doing these for years.
Club Med Bali is very popular with Australians.
Club Med Kamarina, Ragusa, Sicily, Italy
Club Med La Plantation d'Albion in Albion, Mauritius
21. Go Camping
You can save money by going camping, but just be aware that you will need to pay camping fees, which are nowhere near as cheap as they used to be. However, it is worth considering and can save you money as you take your own food generally, and stay put for a while.
22. Slow Travel
Let's face it; if you bunker down somewhere for a while, you will save money. You will also get to know local people, who know everything and will save on transport costs. It is a lovely way to travel.
Undoubtedly, I have forgotten some great ways on How to save money when you travel. Please help everyone out by adding your suggestions in the comments.