The wonderful thing about being travel bloggers is that we have no idea of what our year will look like, and I guess that is totally true with life also. That is why our tagline, 'it's all about serendipity' is so apt for us and for our site Contented Traveller.
We thought we would share the highlights of our year as Travel Bloggers. We are now midway through our fourth year, and it is a never-ending and steep learning curve, in a highly competitive industry. While it appears glamorous to travel the world, and it is, it is the behind the scenes work that must be done for clients, that many people don't see. It reminds me of the expression, that there is no such thing as a free ride, and that is why we exchange services with clients. They ask us to go to amazing places, hotels and restaurants and then we honestly write about our experiences, because trust me, our readers, and that is you, are smart. You know us, and you know we tell it like it is. That is why Google says we have a high trust factor. People trust Paula and Gordon, and that is invaluable to us.
I am not complaining that we get little sleep, I am just pointing out that most of our travels are businesses trips, just as in any other industry. Unlike our trip to Manado, Saparua, and Ambon, in 2016 (which we loved), but where we had nine flights in 7 days, this year was a little calmer. We love what we do do, we know we get unique opportunities, and that is why we want to share our year with you, just in case you might want to be a travel blogger too.
Highlights of our year as Travel Bloggers
The highlights of January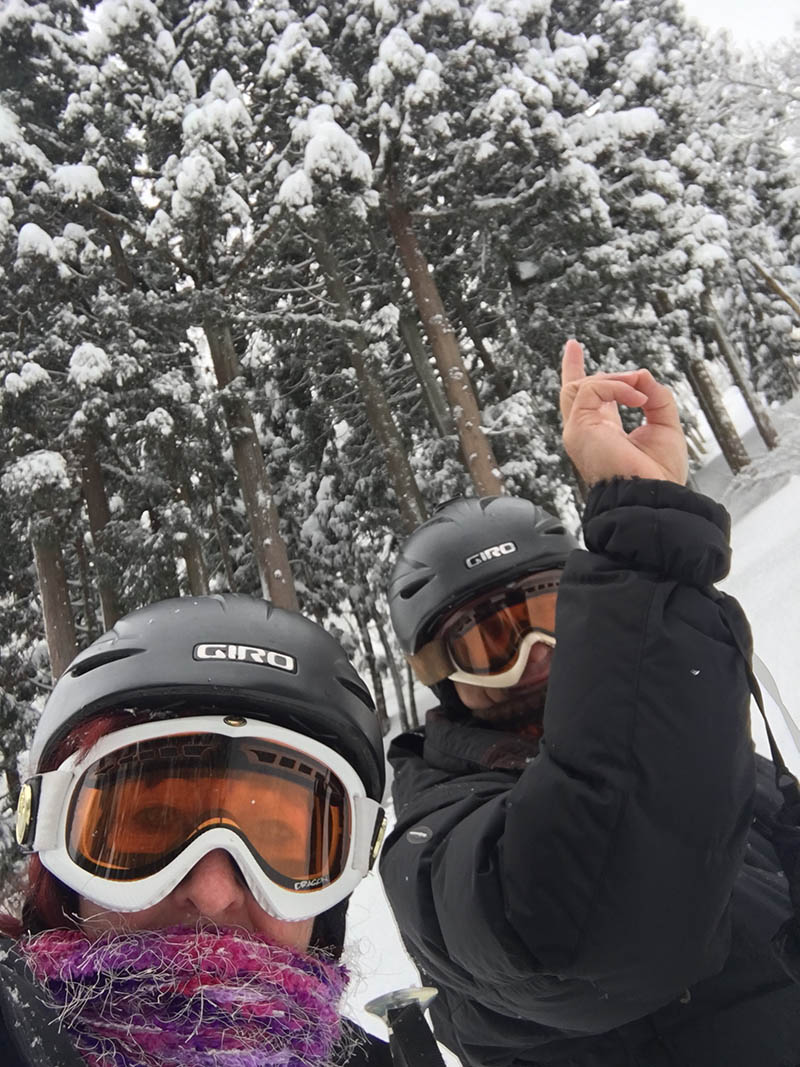 Nozawa Onsen, Japan. This has become our second home as we go there to ski, and to meet up with our friend from the Netherlands. This traditional Japanese village has epic powder skiing, amazing food, and hot spring onsens. If you want to know the etiquette of taking an onsen, then just click the link. It is also close to the snow monkeys of Japan at Jigokudani Yaenkoen Park. This was not a business trip, but a trip for us, and we will be there again in 2018.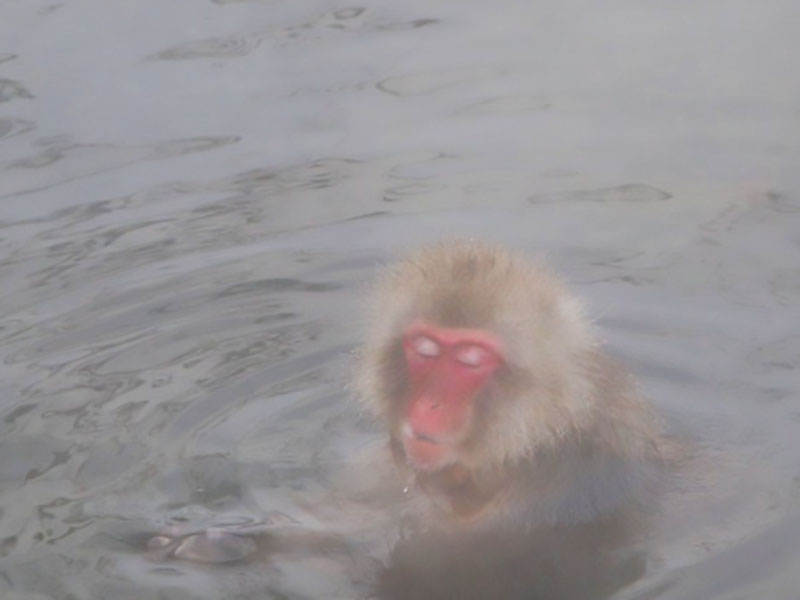 The highlights of February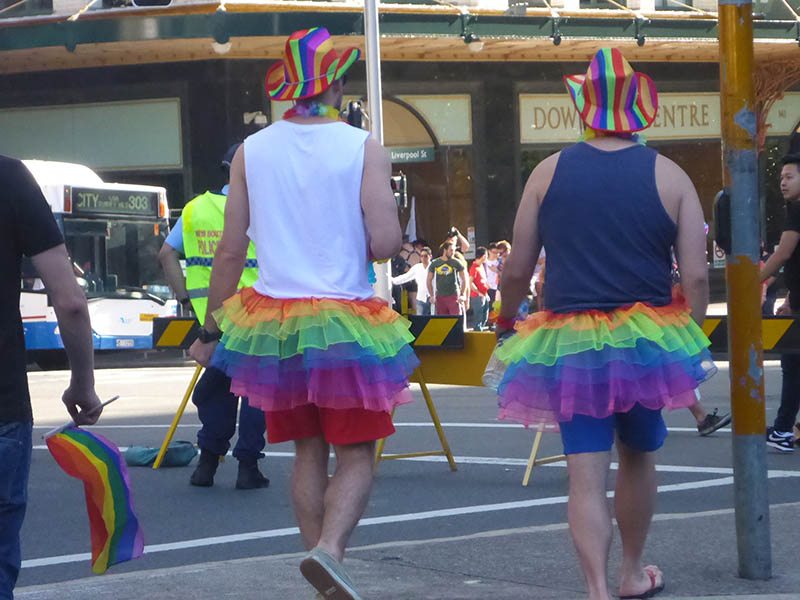 February was a mixed bag. We returned from Nozawa Onsen early February, and enjoyed our real home in Wollongong, Australia.  We went on a guided Sydney Mardi Gras walk to discover the gay history of Sydney, and went to an IMM (International Media Market) conference in Sydney.
The highlights of March
We went to Melbourne, a city we all love, and you can read about the best things to do in Melbourne, and to see the stage show, The Book of Mormon. While I liked it, I didn't love it as I thought I might. To be quite honest it is not nearly as good as Priscilla, Queen of the Desert, which we have seen in both Sydney and Madrid. While we were there we decided to check out the incredible street art of Melbourne.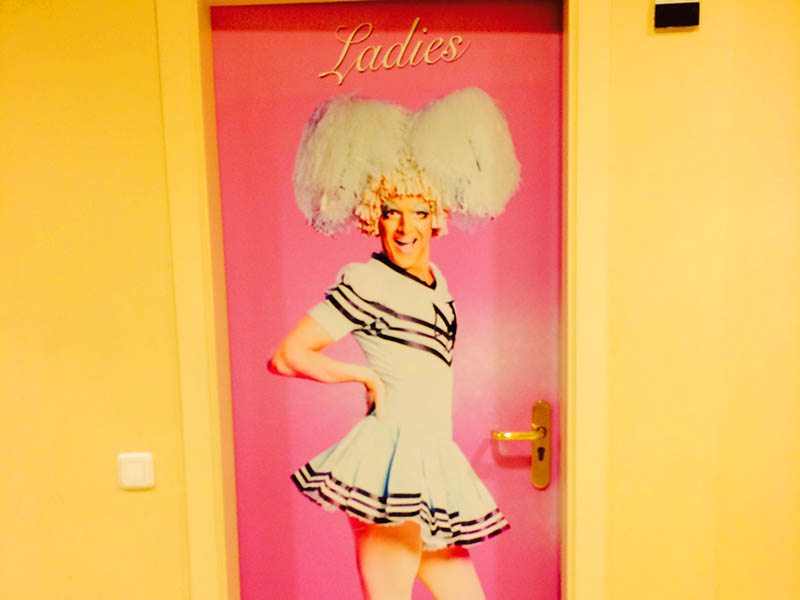 We were offered a job to work with AirAsia, to go to Kuala Lumpur, and to Vietnam, for three weeks. It didn't take a lot of convincing, as AirAsia is a very good airline offering cheap flights to Vietnam. We stayed and worked with The Westin Kuala Lumpur, a hotel we highly recommend. We then flew in Ho Chi Minh City, also known as Saigon, staying at Le Meridien Saigon. It was then onto the backs of motorbikes, to explore this frenetic city. We advise that when you visit Saigon, you also do this, as it is the best way to see the highlights of Saigon and to also do a Saigon food tour, where the locals take you to the places they know.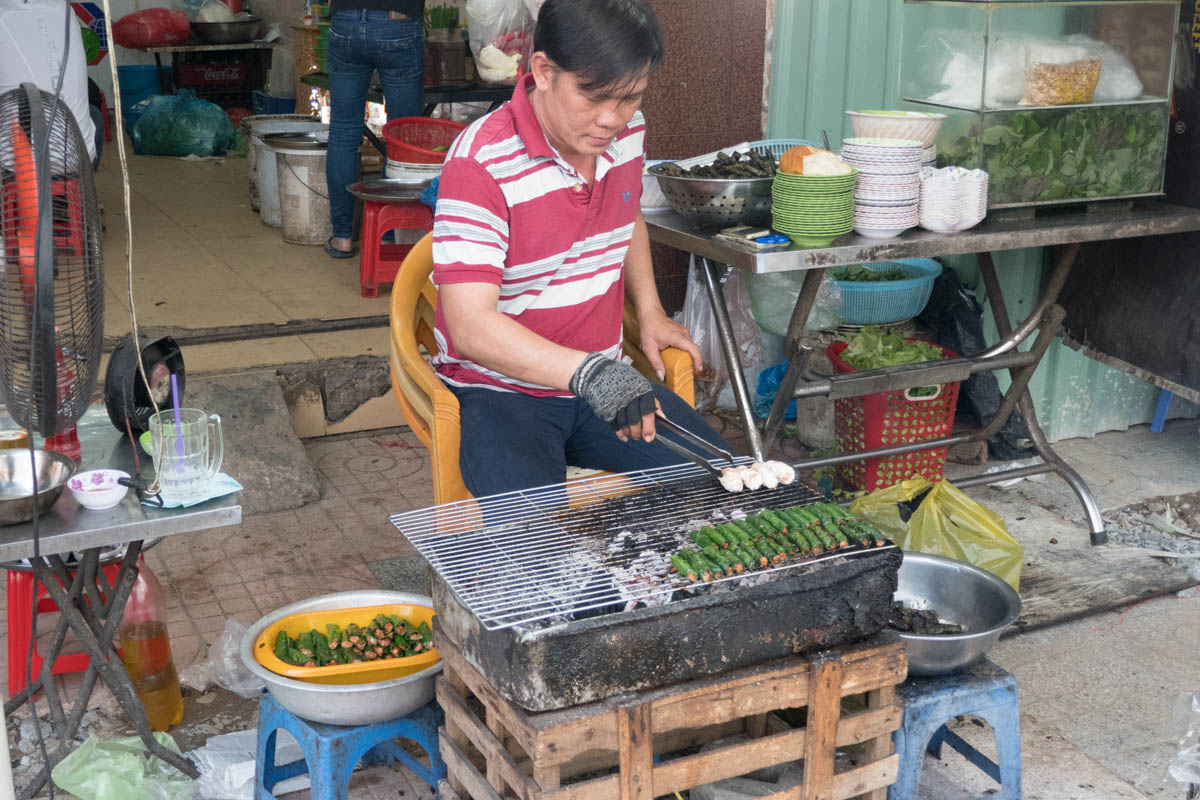 We then went to Hoi An, in central Vietnam. Hoi An is beautiful to look at, and it is well known for its yellow UNESCO Ancient Town, the lanterns that adorn the streets, the kickass food, the tailoring, and the fact that it is so cheap it will make you blush when you hand over less than a dollar for your beer. Here is a guide if you are a first time visitor to Hoi An. Many people come to Hoi An to get clothes made, and we recommend you read this post on tailoring in Hoi An, so you don't get ripped off.
It was then onto the vibrant capital city of Hanoi. We love exploring the Old Quarter in Hanoi. It is all about people watching, it is about Vietnamese BBQ and hotpot, Vietnamese egg coffee and it is about the bia hoi or beer corners, and it is all about Vietnamese food like corn ga, cao lau, and Hoa Beo. It is about the history and the culture of this city.
March was a mix of experiences for us as travel bloggers, and a month we loved.
The highlights of April
After a quick change of clothes and bags, we went on a Media Fam Trip, or a Press trip if you like. If you want to know more about what is a Media Fam Trip, click the link. We first went to the Hydro Majestic Hotel in the stunning Blue Mountains of NSW, just 100kms from Sydney. Here we had their high afternoon tea as we looked over the misty valleys.
We then went through to Mayfield Garden, one of the most insane (in a good way) cool-climate gardens in the world. After being entertained by the dramatic group from the local high school, we headed to the delightful inland city of Bathurst. Bathurst is the oldest inland city in NSW., and a city you need to put on your itinerary.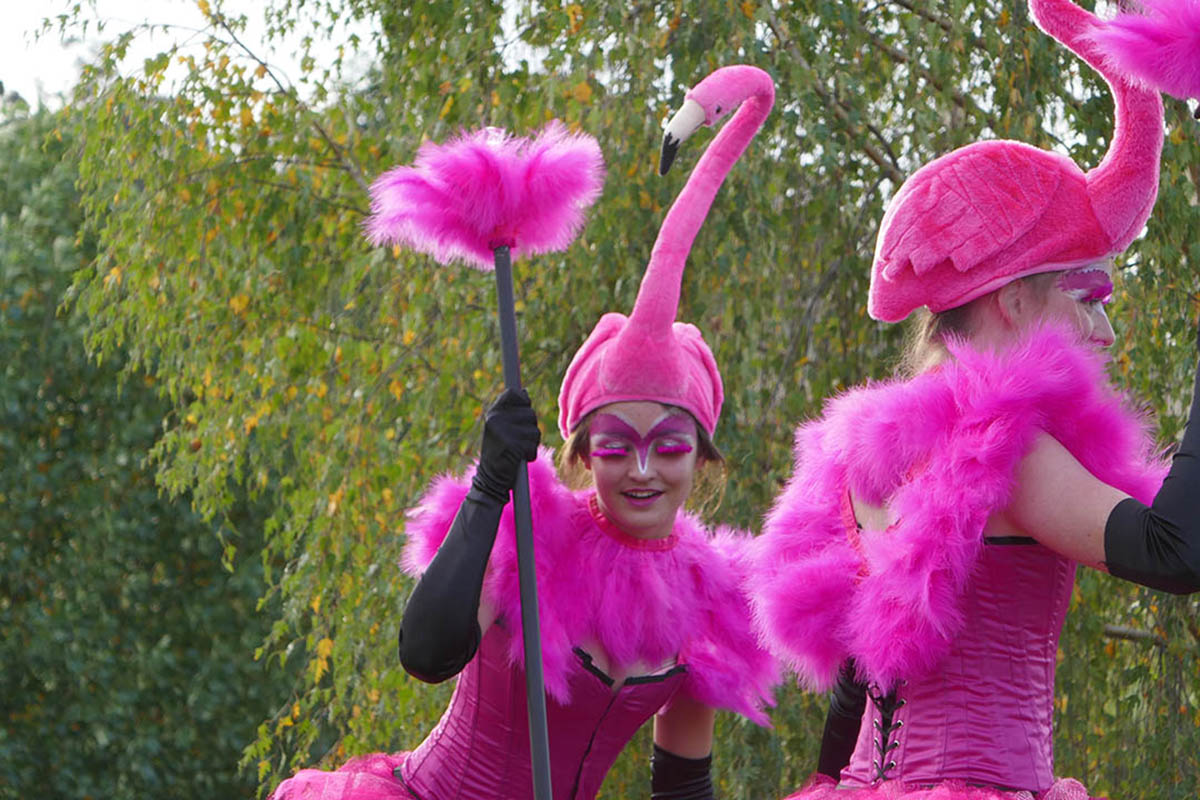 Here we stayed at the luxurious Bishop's Court Estate in Bathurst, where we were wined, dined and spoiled rotten by owner  Christine LeFevre. The next day we drove the famous Mount Panorama motor racing circuit and discovered more about the history and the emerging tourism of the very attractive city of Bathurst, NSW.
And then we came back to Wollongong, for a 10-day breather. We like coming home, and living on the beach makes it even better.
We were home for a short time, because for some strange reason in March, we had decided we would take our first ever cruise through the Mediterranean. What was to be a 29-day cruise, turned into a 50-day cruise, and we are now able to give some advice to people cruising for the first time.
We had one night in Incheon in South Korea, before flying into Rome, and staying at the rather delightful port city of  Civitavecchia in Italy. It was Good Friday, and we arrived at a street procession, before exploring more of this place the next day.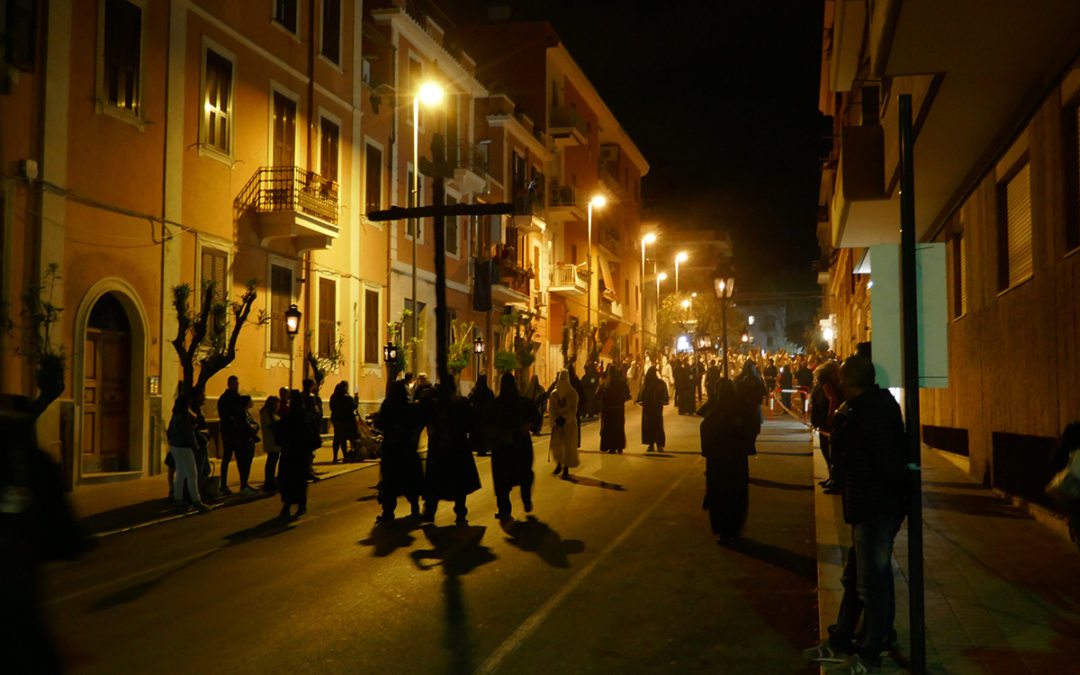 It was then onto our Holland America cruise ship, the elegant ms. Koningsdam to start our 29-day cruise. What happened was this was two cruises back to back, but a cruise novices we didn't realize this at the time of booking. We had selected this cruise because it had so many ports stops, in case I went stir crazy, which I didn't.
Our first stop in April was to explore Dubrovnik in Croatia. Except for one place, we didn't do any shore excursions with the cruise ship. Instead, we went about on our own, or were working with TripAdvisor/Viator on shore trips.
We then went to Kotor in Montenegro, known as the Bride of the Adriatic. Sailing in through the Boka Kotorska at dawn and into this mystical city was a highlight.  Apparently, I am not the only one overwhelmed by the natural beauty of this country, as it is a part of the UNESCO World Heritage Site of the Natural and Cultural-Historical Region of Kotor
eii
We then sailed into the Greek Isles, stopping at Corfu and learning all about the best ways to avoid paying taxes from Nick the Greek, the taxi driver we hired for the day. Corfu is a beautiful Greek island, and the food, well, we love Greek food.
After Corfu, we headed to Kataklon, or Katakolon which is generally the starting point for exploring Olympia, but we chose to wander the small port village and were charmed by it. We spent a lot of time at Jimmy's taverna eating olives and fetta, and bread.  It was a seriously good day.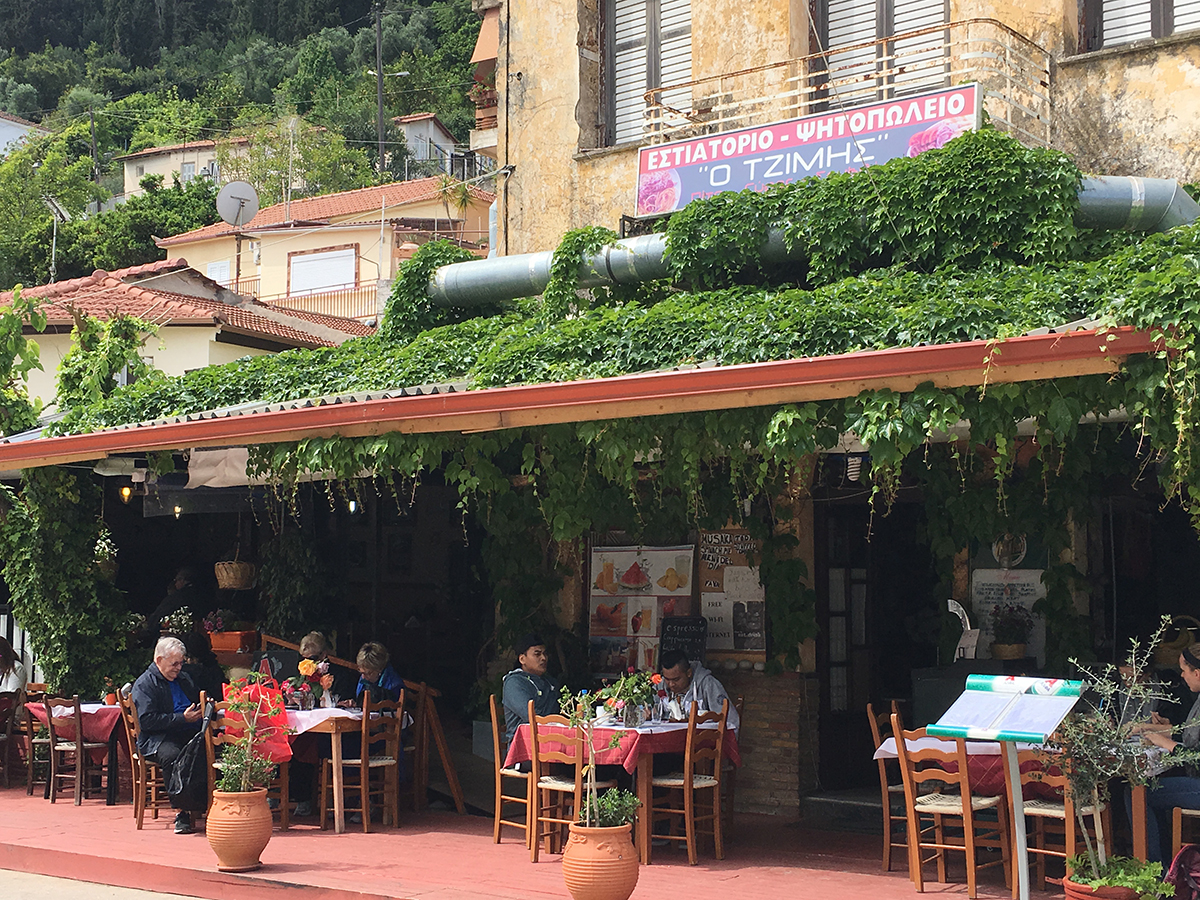 We has two days in Athens. I liked Athens a lot. Here we did a walking food tour of Athens with our partners TripAdvisor and Viator. One of the best things you can do when you visit the capital city of Greece is to do a Food Walking Tour of Athens with a local guide. Not only will you discover the culinary delights of the city of Athens, but you will learn about what is like to live in this ancient and modern metropolis from someone who knows.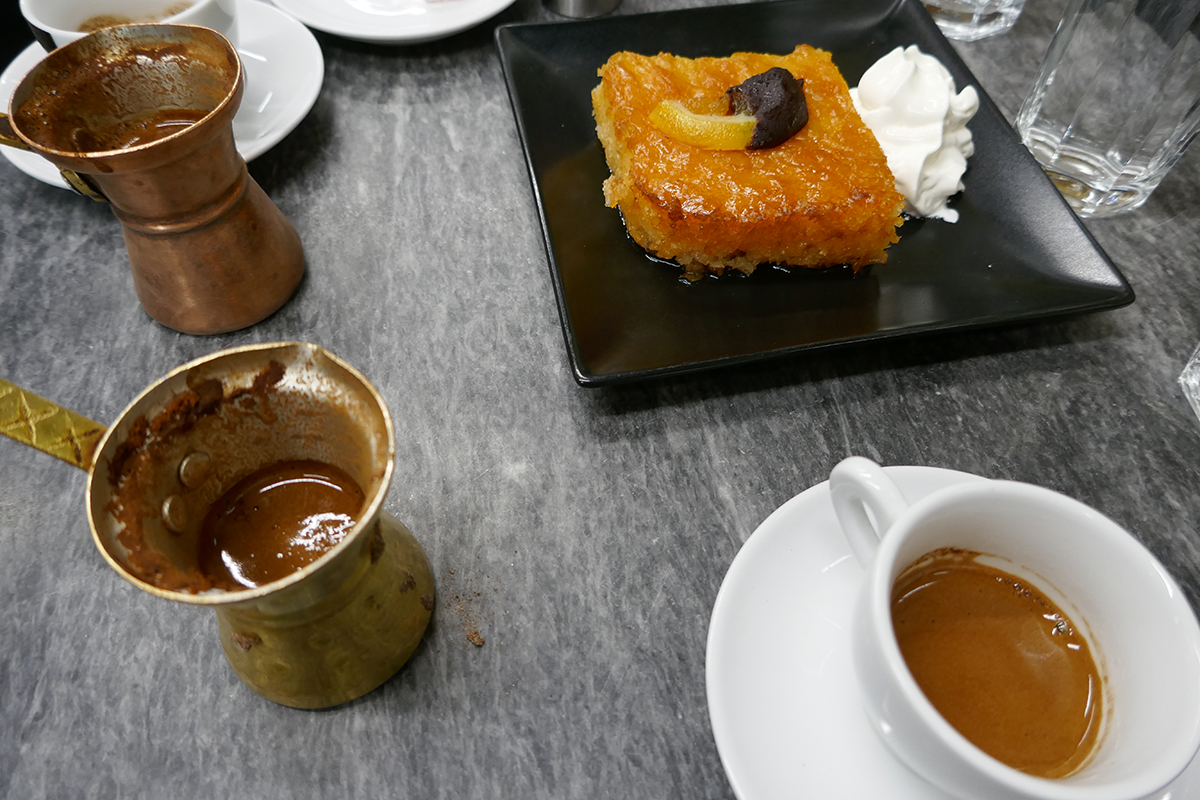 The next day we walked and walked. We watched the changing of the guards, went to the Parthenon, Acropolis of Athens, wandered the back streets and generally had an incredible time on Athens.
We then proceeded to our next port, the port of Naplfio or Navplion. When people talk about the history of Greece and the beauty of the aquamarine waters that surround the Greek islands, you can find an excellent example by Exploring Naplfio or Navplion, one of the beautiful seaport towns in the Peloponnese in Greece that has expanded up the hillsides near the north end of the Argolic Gulf. This quaint little town was named the first capital city of Modern Greece.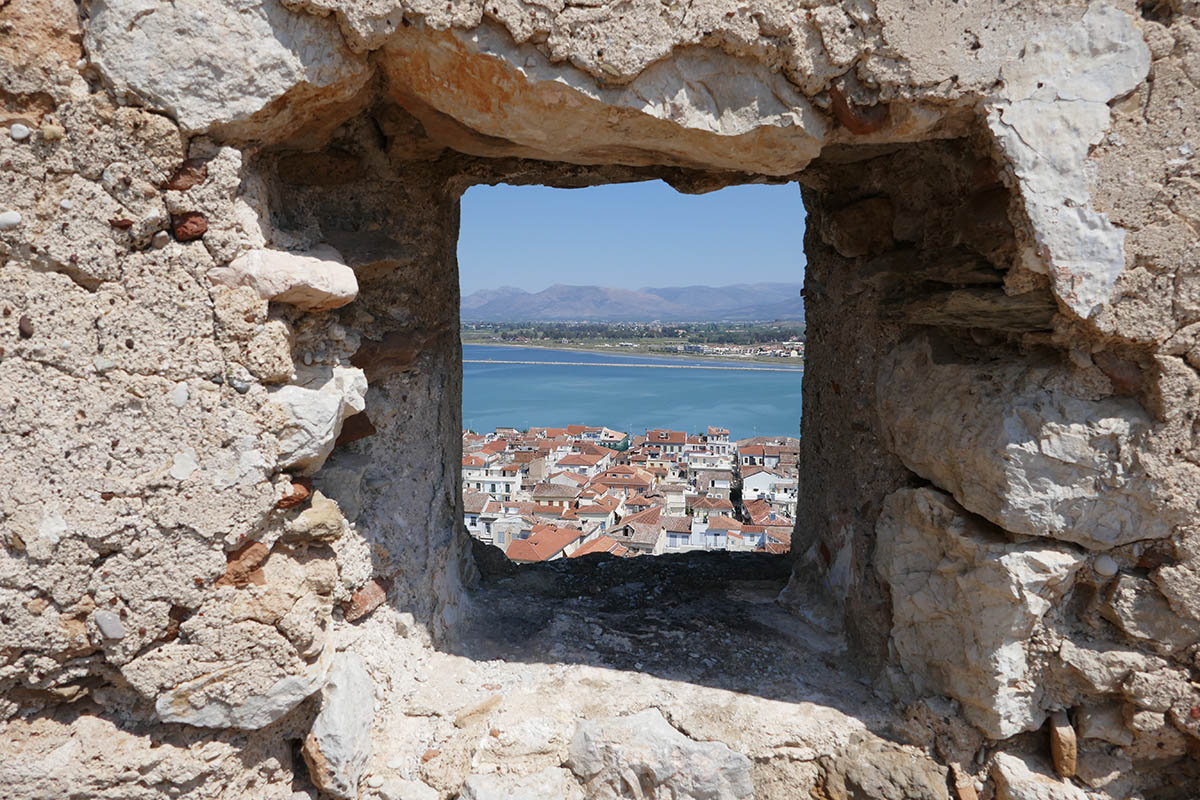 It was then on to Mykonos, and if you are wondering if it worth all of the hype, well yes it is. Mykonos is not just the windmills, and the white washed houses, but the island is diverse. We decided to explore Mykonos by quad bike which was a brilliant way to see the island.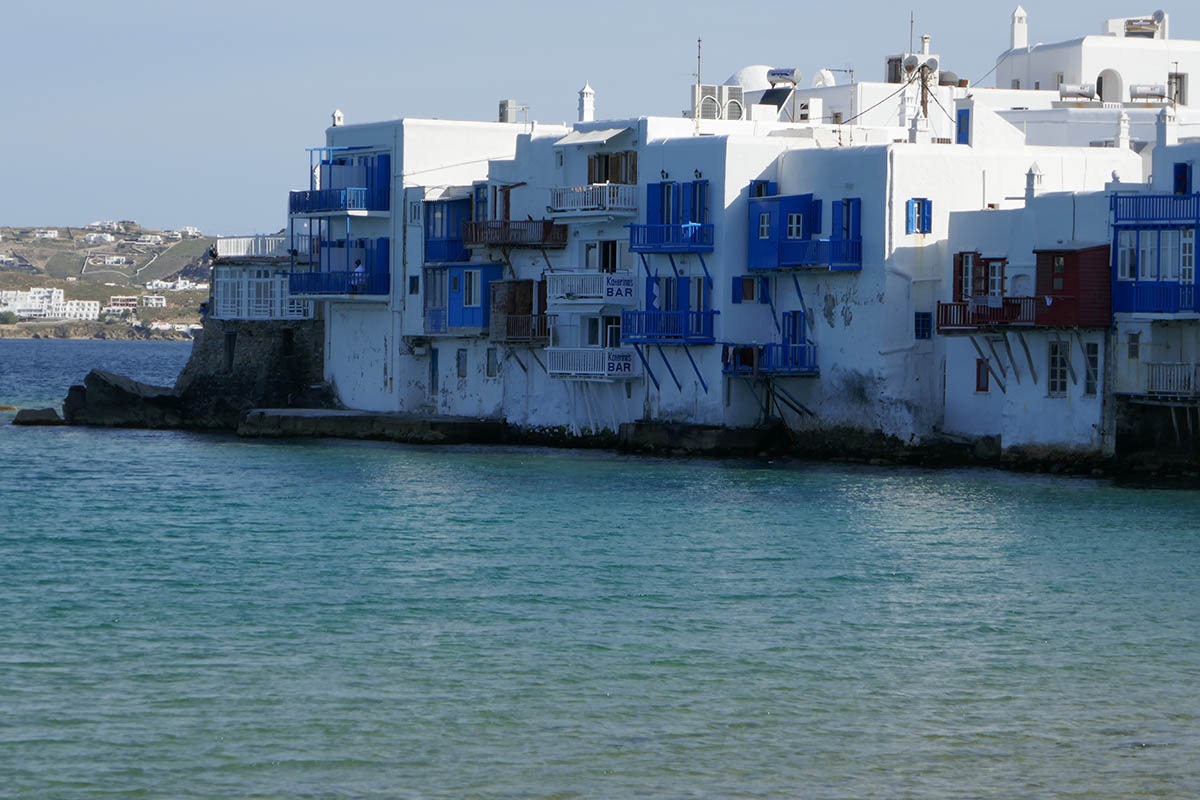 Rhodes was next, and I will be honest – I didn't really like the Medieval Island of Rhodes in Greece.  But that is what travel is about. You just won't like everything.
Now Santorini was a different kettle of fish altogether. If you think I am going to tell you that Santorini is stupendous and that Exploring Oia in Santorini is one of the most amazing things we have done, and that you can do too; well guess what? You would be correct. That is when we first noted an issue with cruising. Sometimes you just want to stay in a place longer. On the other hand, some you don't, so it is like a sampler. This puts a lot of pressure on the towns that are port stops. With so many cruisers in the world, they need to make sure they put their best foot forward on the day the ship is in town, because people like me, will write you off very quickly and never return, or I will love you so much, that we will return.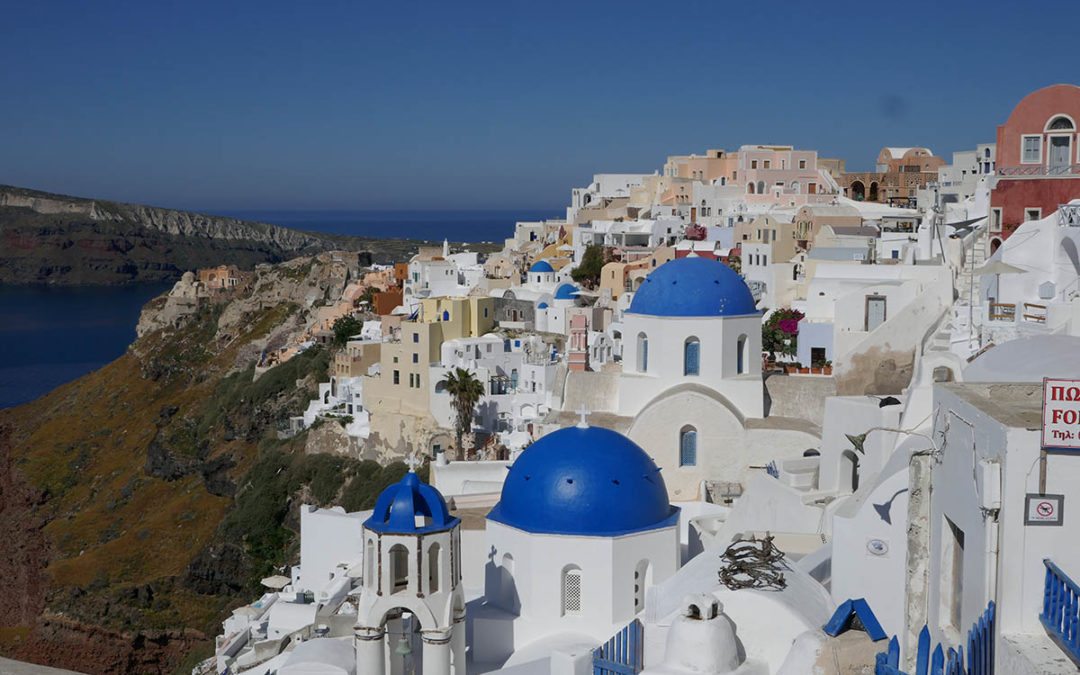 We gratefully had a day at sea, before we went to Naples. We had bypassed Naples in favour of staying in Sorrento and exploring Pompeii before, but this time we decided to look around Naples, and find the perfect pizza. We discovered that grungy looking Naples is a very appealing city. We posed the question, Is Naples worth visiting? That would be a yes.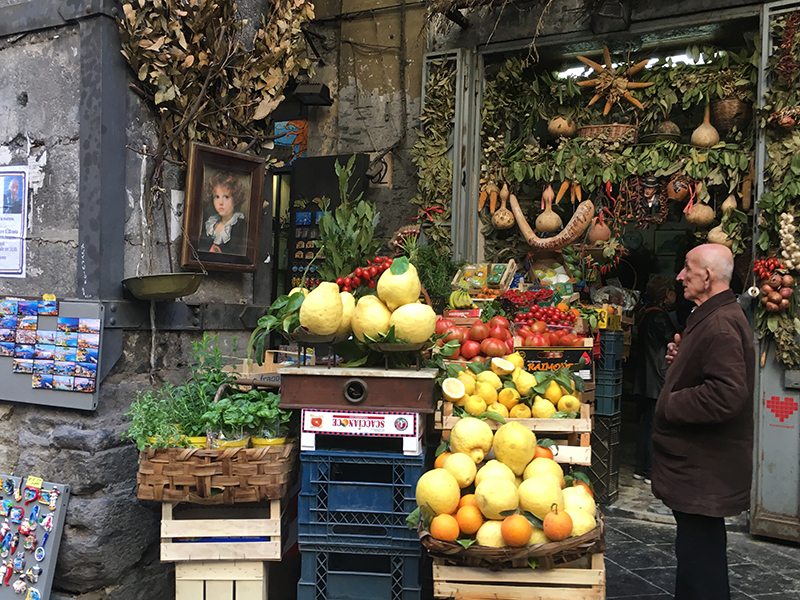 Highlights of May
We worked on our next job in Tuscany, attending a cooking school for TripAdvisor and Viator. What a day. As Gordon toiled over making the perfect pasta, I was chopping brains, hearts, and other offals, and making pate, all the while having an amazing time. You should read about our cooking school experience in Tuscany.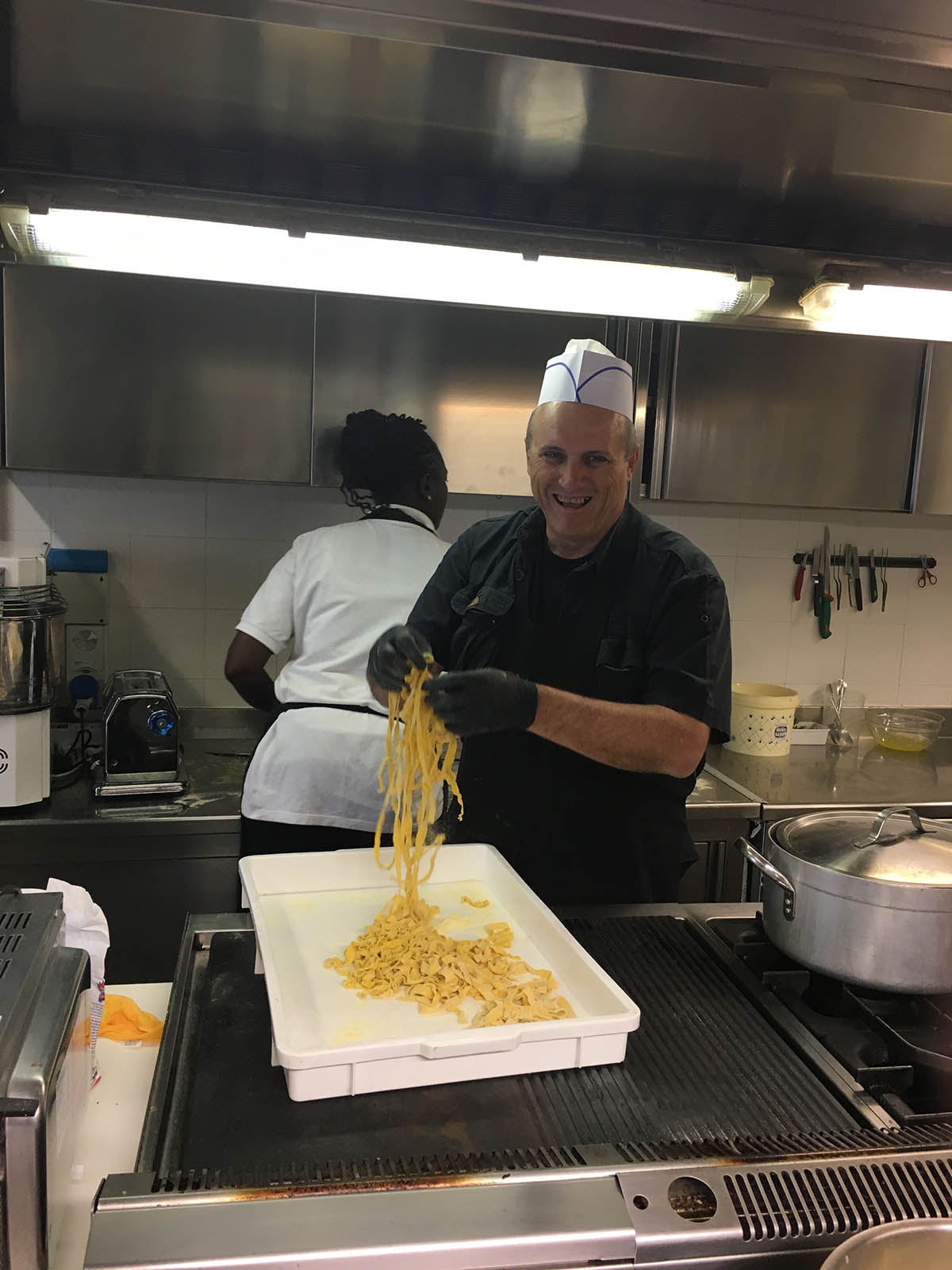 We sailed to Monaco and the village of Eze, again with TripAdvisor and Viator. Read what I learned about Monaco, and Eze here at the links
Then we headed to another favourite city Barcelona for two days. As we had been there before, we headed for haircuts at our favourite Spanish hairdressers before going to our favourite cafe, in our favourite square in the Gothic Quarter. Because we had done many of the best things to see and do in Barcelona before, we just walked the streets for the 2 days, and loved it.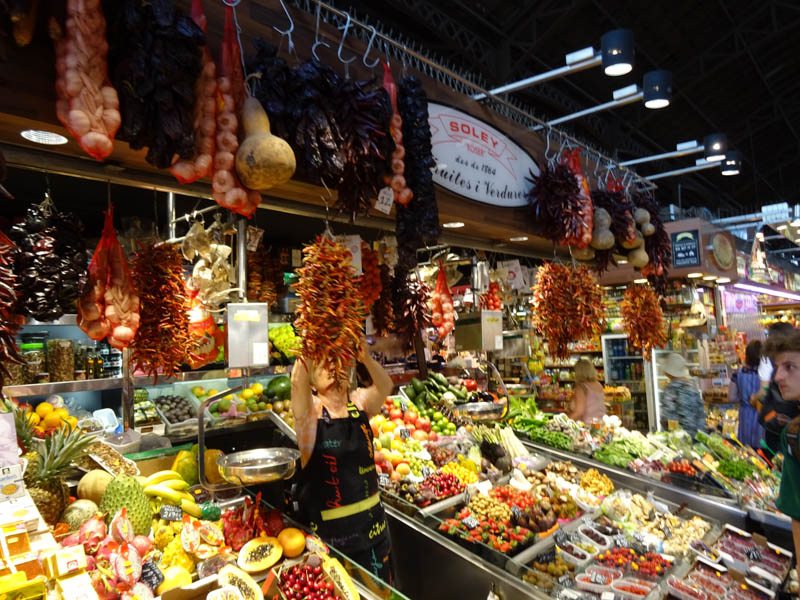 Spain is an amazing country, and we next went to Cartagena. What a stunning place and one we should have stayed longer at. Considering our next port of call was the overrated Gibraltar, we should have skipped ship and stayed in Cartagena for the extra day. It didn't help that they were preparing for a night festival, and  that the tapas were so good, and the BBQ so big, and so cheap and that the little town was darned attractive. Read about Exploring Cartagena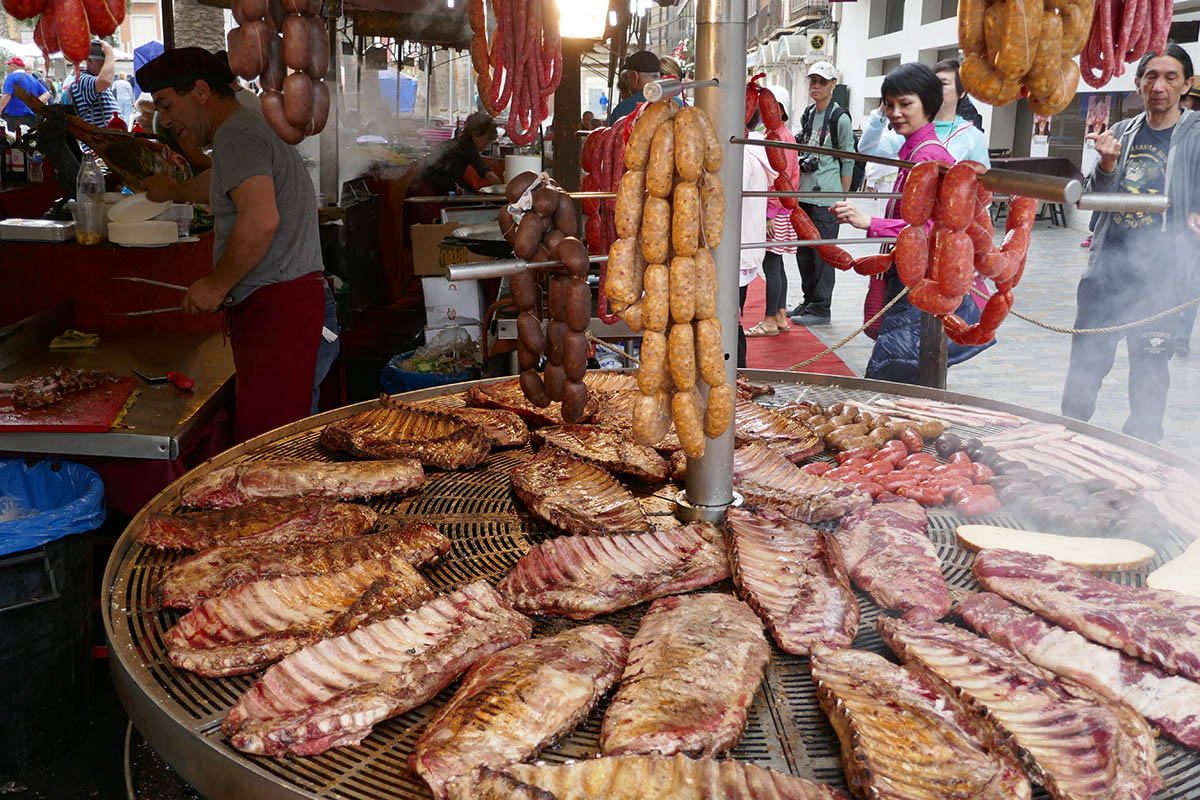 And then we found another gem in Spain, Cádiz, which is located on the Costa de la Luz, and therefore not as touristy as other areas. What can I say, Cadiz, Spain will be a hot spot destination. It has everything going for it. Beach location, bustling marketplaces, history, and culture.
We sailed around to Lisbon, and to another job, with Viator. Learning about Lisbon from a local is the only way to go. Drinking A Ginjinha in Lisbon, and eating Portuguese tarts are compulsory. Sintra was so crowded that I could have given it a miss. We stopped at Viga next, and again, was not overly excited
After a day at sea, where we could catch up on writing up our posts, which we were doing nightly anyhow, was excellent. Gordon had organised our own internet in the ship, so we were nearly always able to be online. He also organised our sim cards that worked everywhere we went and meant that we were not like many other passengers who stayed at the port office to use the internet there. We wrote about, the Best Sim Card to use in Multiple European countries, and it is well worth reading.
We arrived at the UK seaside town of Weymouth and loved it. Weymouth is in the Dorset County of England, made famous by authors like Thomas Hardy. We walked the promenade and made it to The Black Dog Pub, which dates from the 1500's.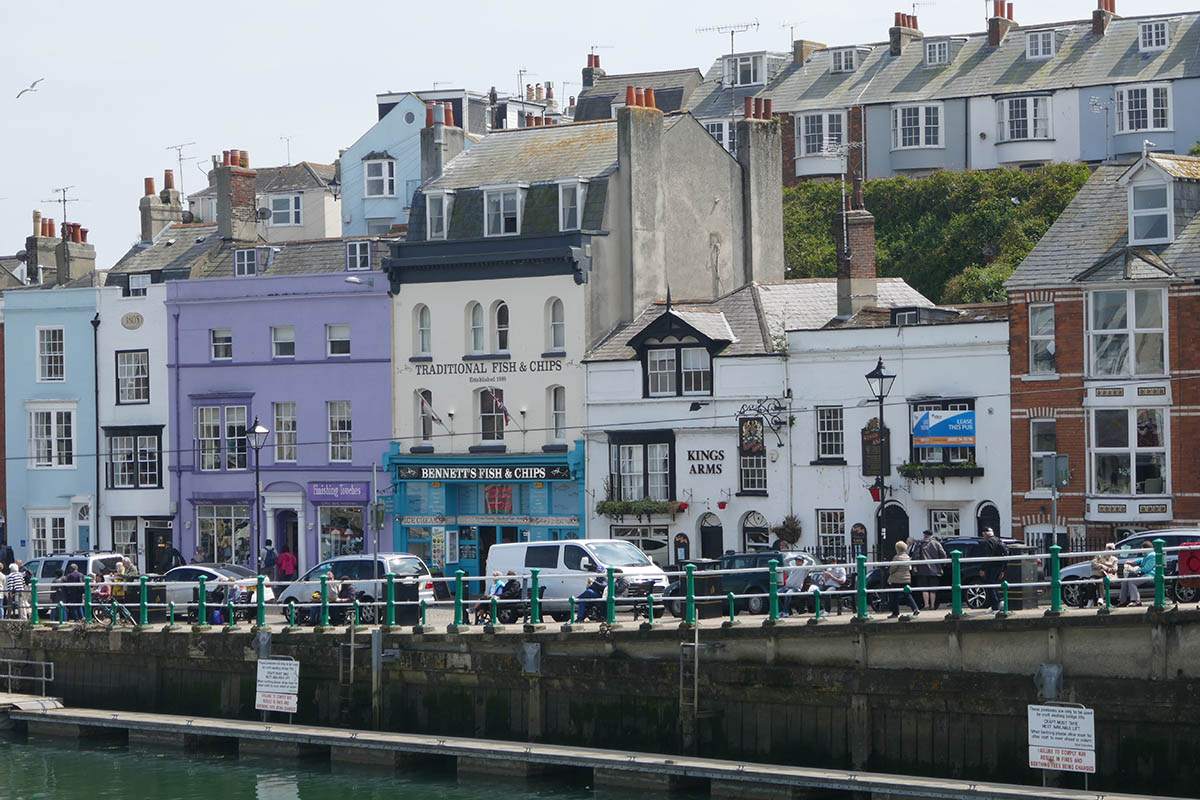 It was at about this stage of the 29-day trip that we found out that the cruise ship was heading onto Norway, Sweden, Finland, Estonia, Russia, and Denmark, so after some hurried negotiations, we decided to stay on the ship. Our rationale: These countries are expensive, so this was a cheaper way of visiting them. The only issue was that we did not have a visa to enter Russia. It was then that we realized that if we did a ship approved tour, that they would handle the visa. The other issue was we didn't have the clothes for a foray into these countries. Weymouth saved our butts, as they had their end of winter sales, so we could stock up.
We stopped at Cherbourg in France, but the weather was nasty so we didn't explore very much. It was then on to explore Bruges in Belgium, which was nice, but does not have nearly as much character as Ghent, which is 40 km away. Just saying.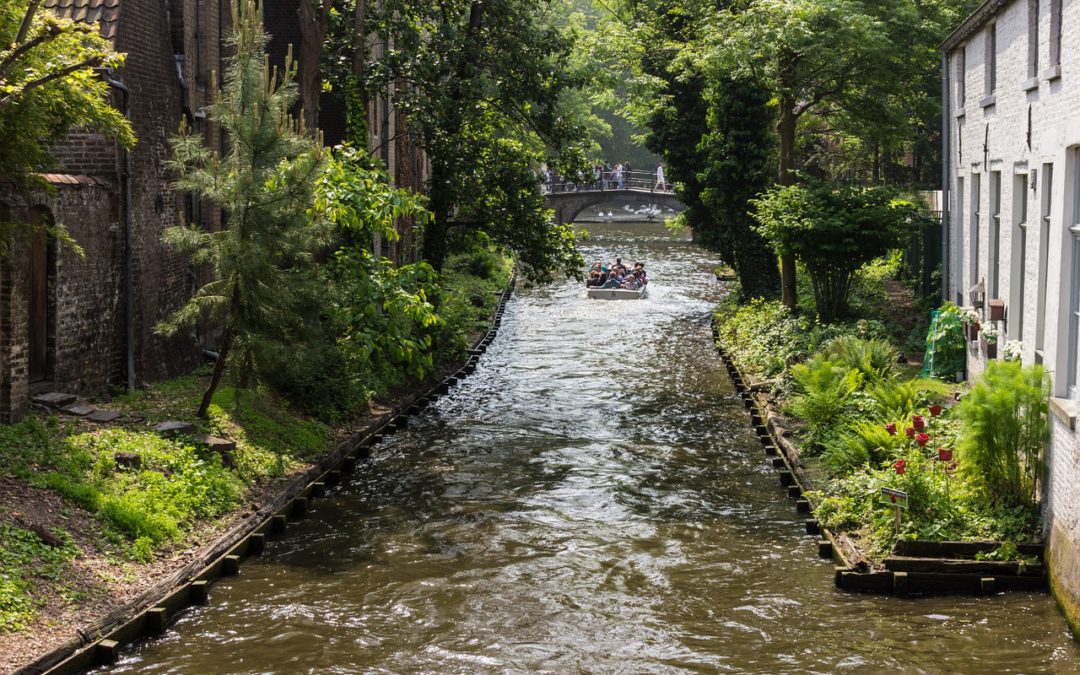 From there we went on to my penultimate favourite city. Yes, I know I love many places, but Amsterdam is incredible, and I am in love with this city. We ended up being in Amsterdam three times on the cruise, and it was happy dancing in my head every time I see the charming canals, the crooked houses, the crazy bikes, and the great food. I wrote a love story to Amsterdam when I was there a few years ago, struggling to get around the cobblestoned streets while on crutches. These times on able-bodied legs, I was in heaven.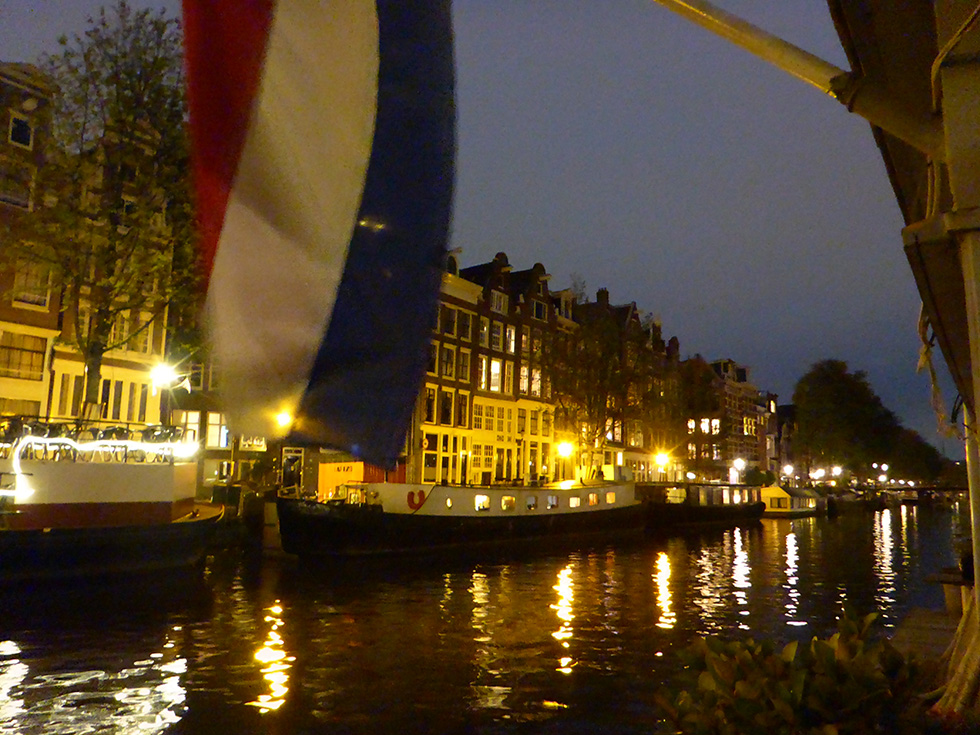 From Amsterdam, we sailed to Flåm in Norway, just think Vikings TV series. We woke early, as in 4am early because we were sailing along the Aurlandsfjord, an extension of the Sognefjord, the world's second longest fjord, and because it is ethereally beautiful. We then took The Flam Railway, one of the steepest railway lines in the world, which goes past Rallar road, which has 21 hairpin bends.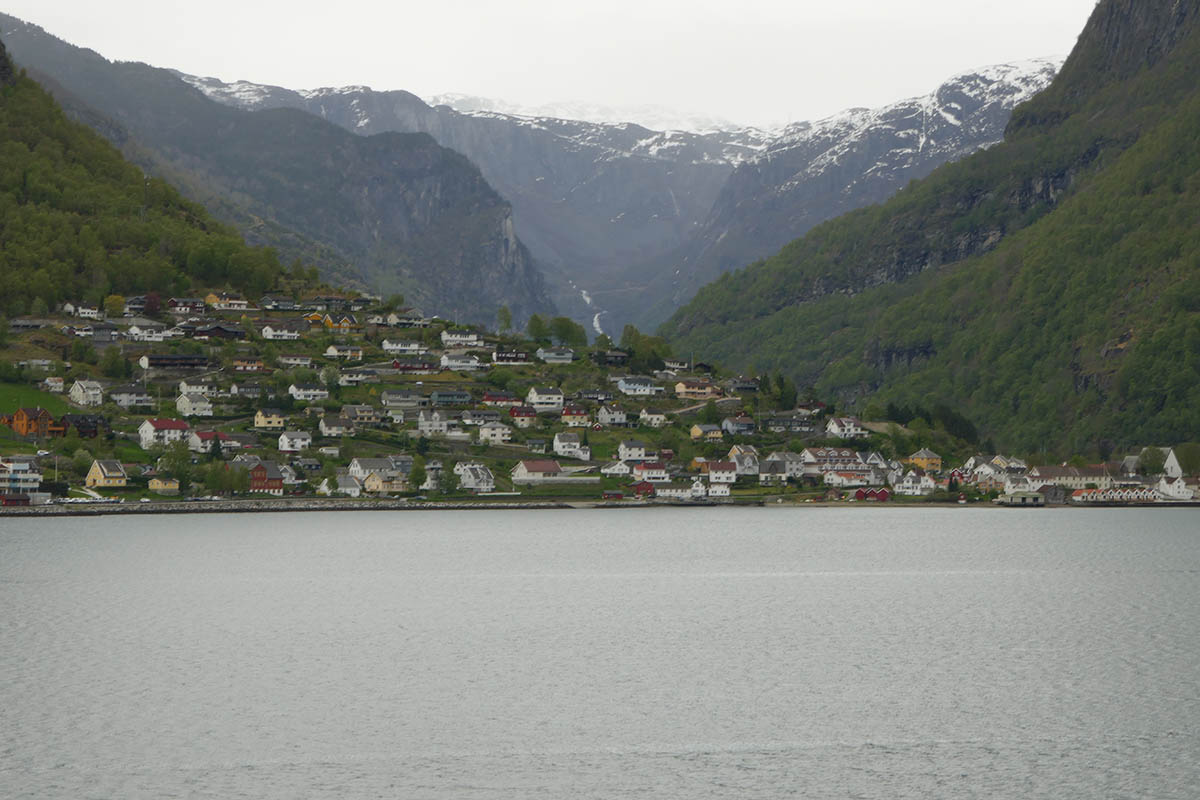 From Flåm we headed to the lovely town of Stavanger in Norway, and our visit coincided with the celebration of the National Independence Day of Norway. The town was awash in colour.
We also knew that Stavanger has amazing street art, so we went off to discover all that it had to offer, and were not disappointed.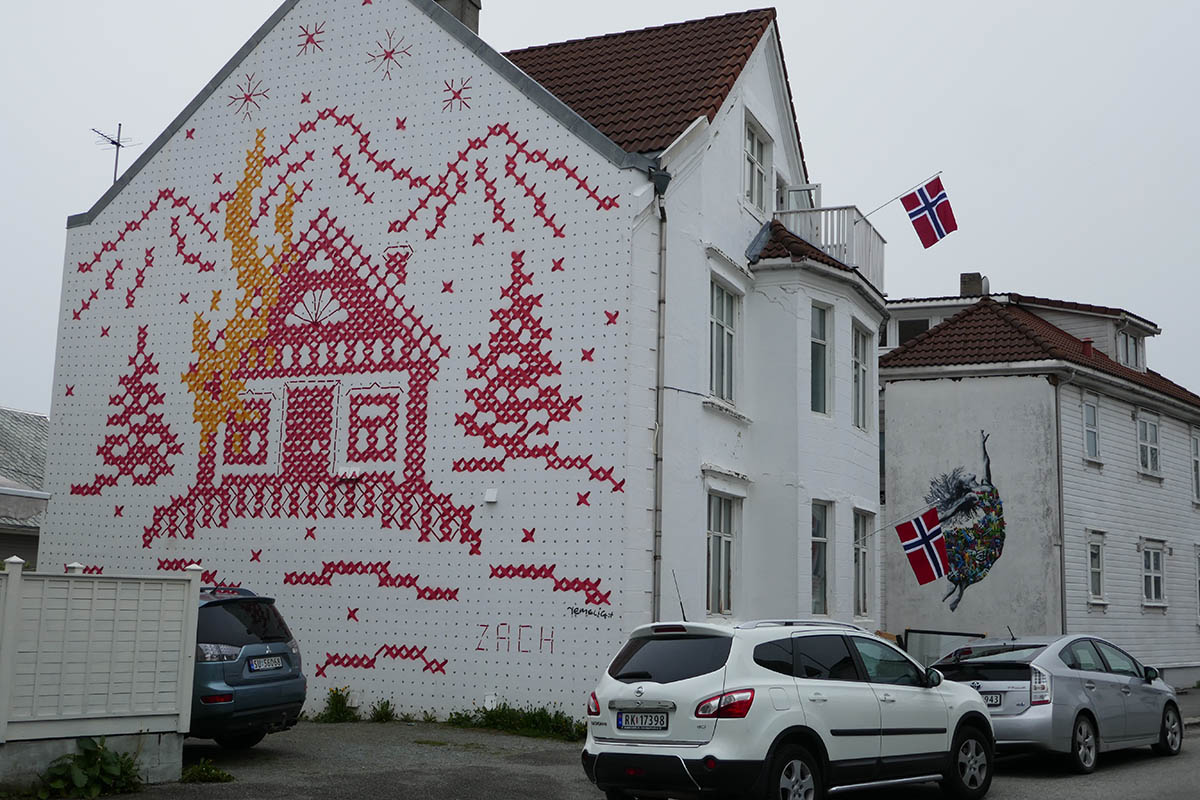 From here to the Norwegian town of Kristiansand, and then to the capital city of Oslo to explore Vigeland Park.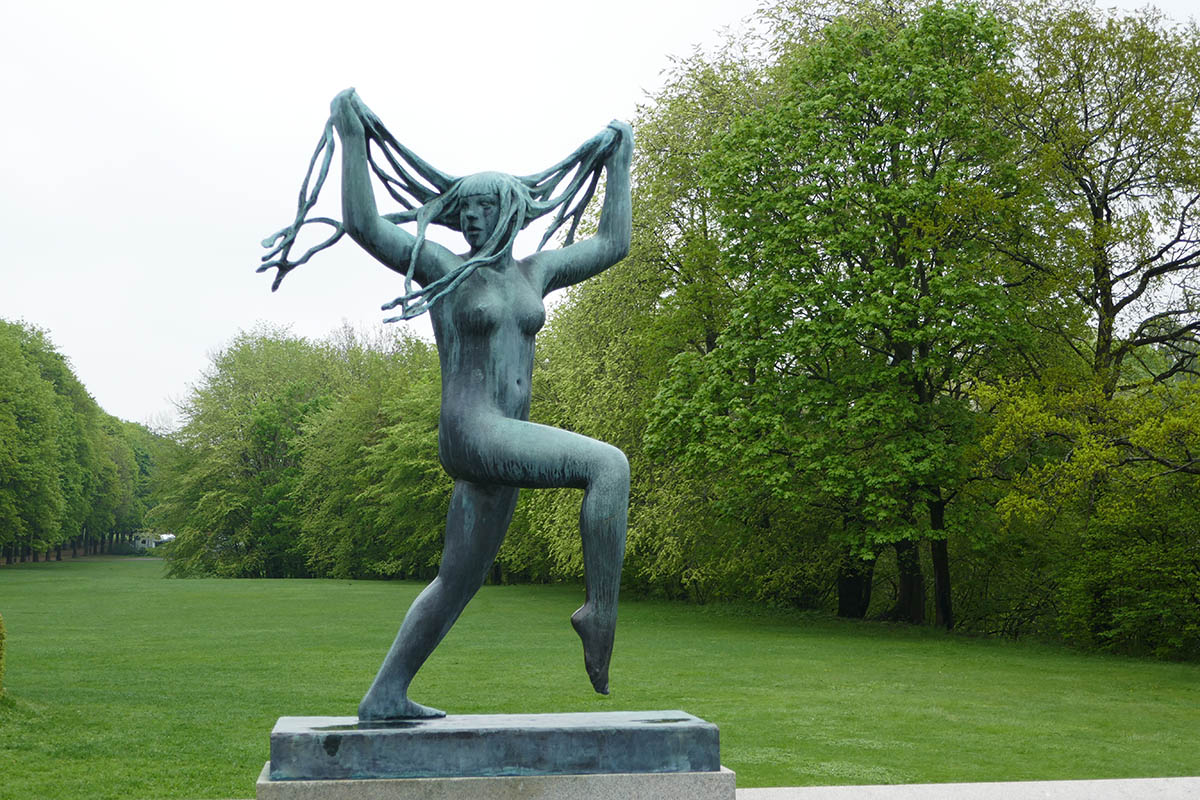 Norway is expensive, there are no two ways about that, so we did make the correct decision to stay on the cruise. It is stunning, and we probably had some of the most panoramic sites from sailing through the waters.
We came back to Amsterdam (yay), as these were two cruises. We headed to yet another amazing city Copenhagen, in Denmark. I like Denmark, a lot. We walked around, and visited the hippy town of Freetown Christiania, before discovering that we love traditional smørrebrød, which we ate at Papiroen, the street food venue, and then explored the city.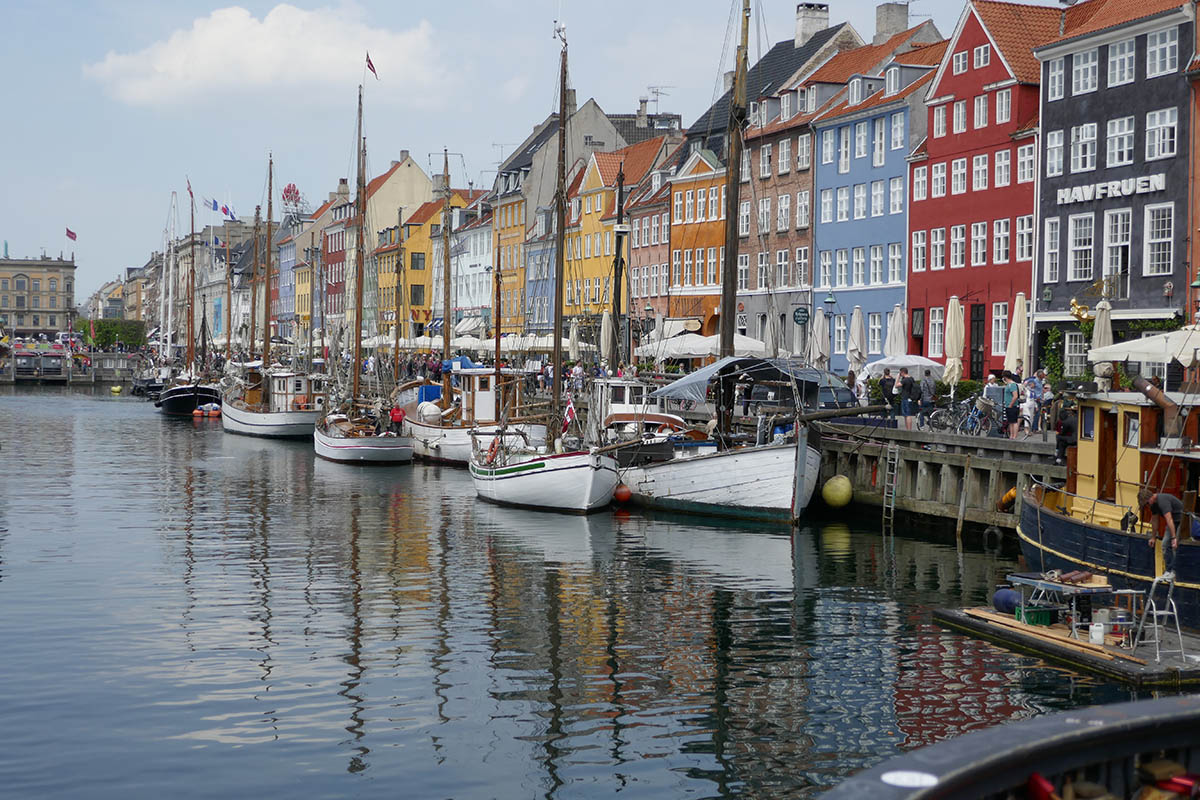 A very pleasant place to visit is Warnemunde in Germany, which is located on the Baltic Sea. Read about it here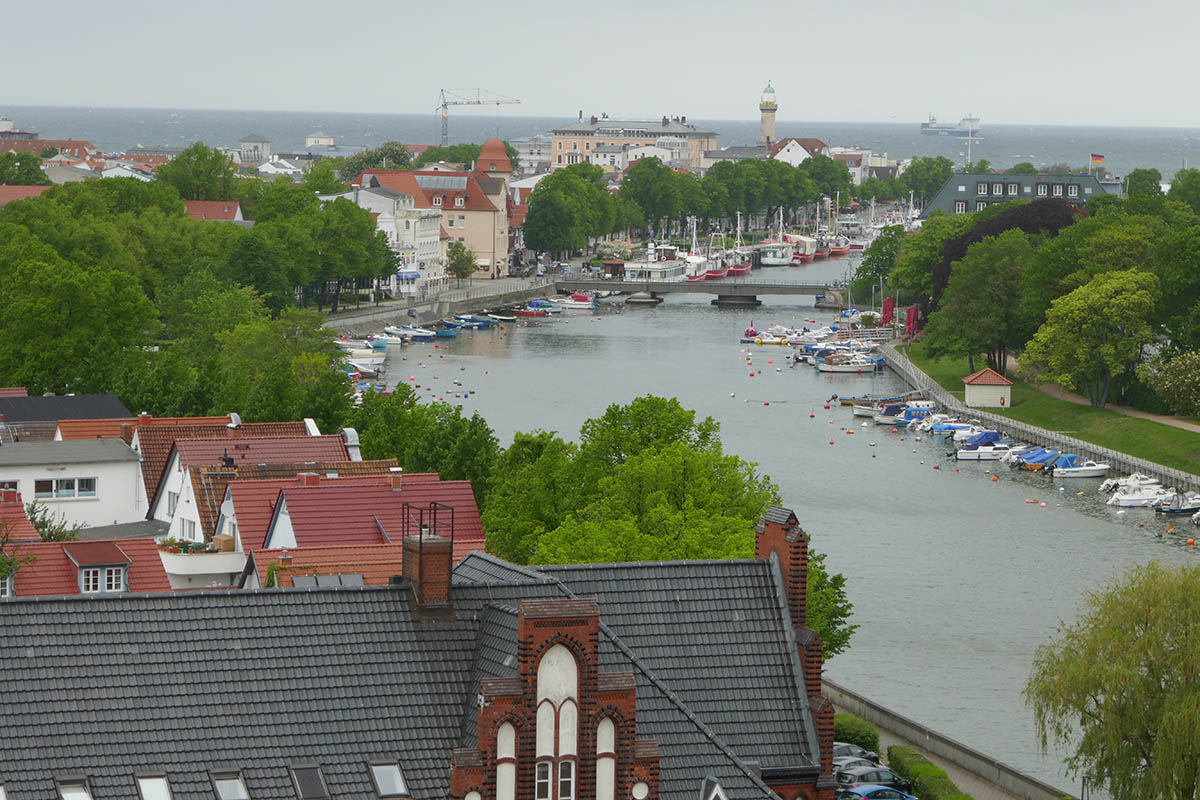 Our next port of call was Tallinn in Estonia. What an impressive place, and what a smart country. Often referred to as e-estonia, they are progressive, so read this to find out why Tallinn has to be on your bucket list
It was then on to St Petersburg in Russia on an escorted tour because of our visa situation. I was overwhelmed by the opulent and obvious wealth in this city. It bordered on vulgar, but I guess at least we have visited the Hermitage, Catherine's Palace, etc. Read about on Spending 2 days in St Petersburg in Russia.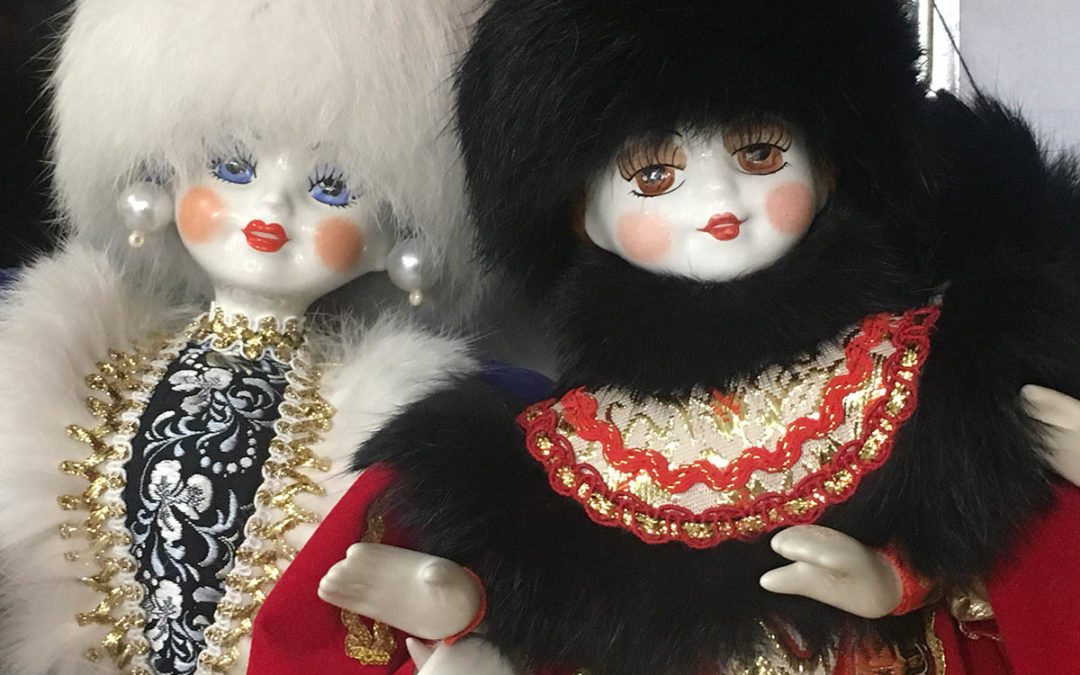 I think Russia tired us out, so Helsinki the capital of Finland was pleasant enough.
The last day of May, we spent in Stockholm in Sweden. There was only one option for me, and that was visiting ABBA, the Museum, and Gordon reluctantly accompanied me. We/I just had to pay homage to my late night music people.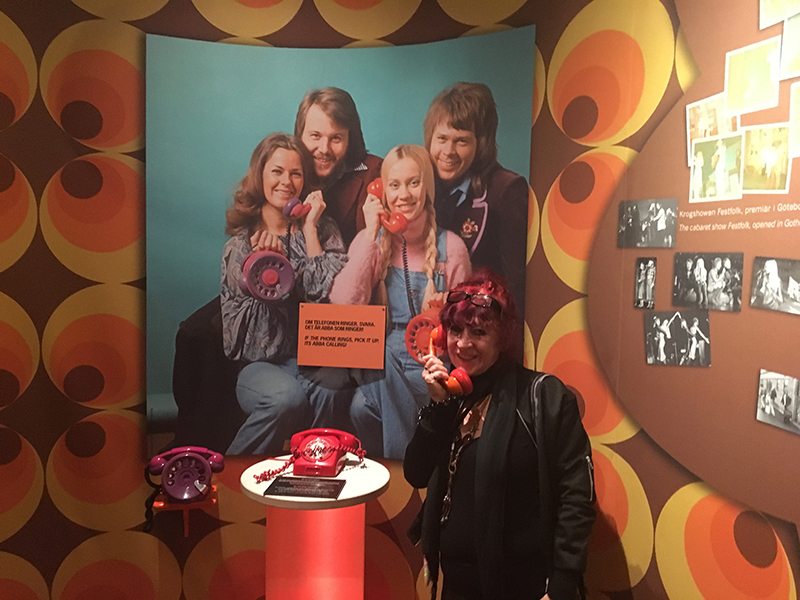 Highlights of June
Aarhus in Denmark. Aarhus is a contemporary city that is arty, environmentally aware, a little rebellious, and has kickass food.  Lonely Planet, ranked Aarhus amongst the top culinary destinations in the world, claiming that Aarhus represents " hyper-local dining with flair." Not bad for a city that many people have not heard of, and yes, we loved it too.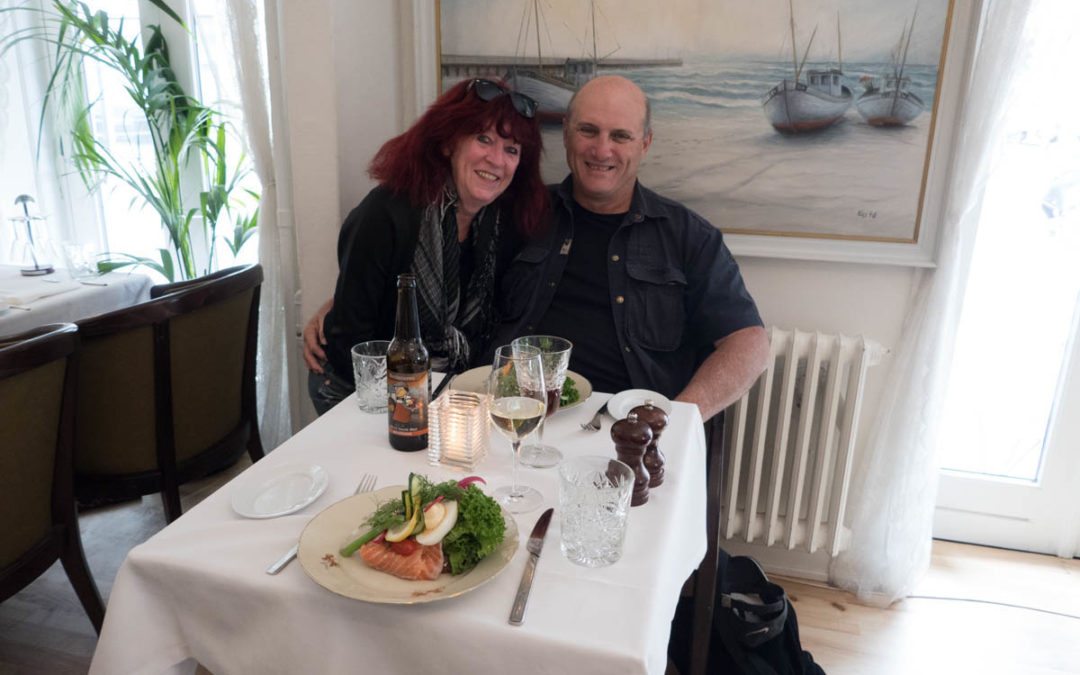 and we were back to Amsterdam (Yay) for a couple of days, and I loved it even more.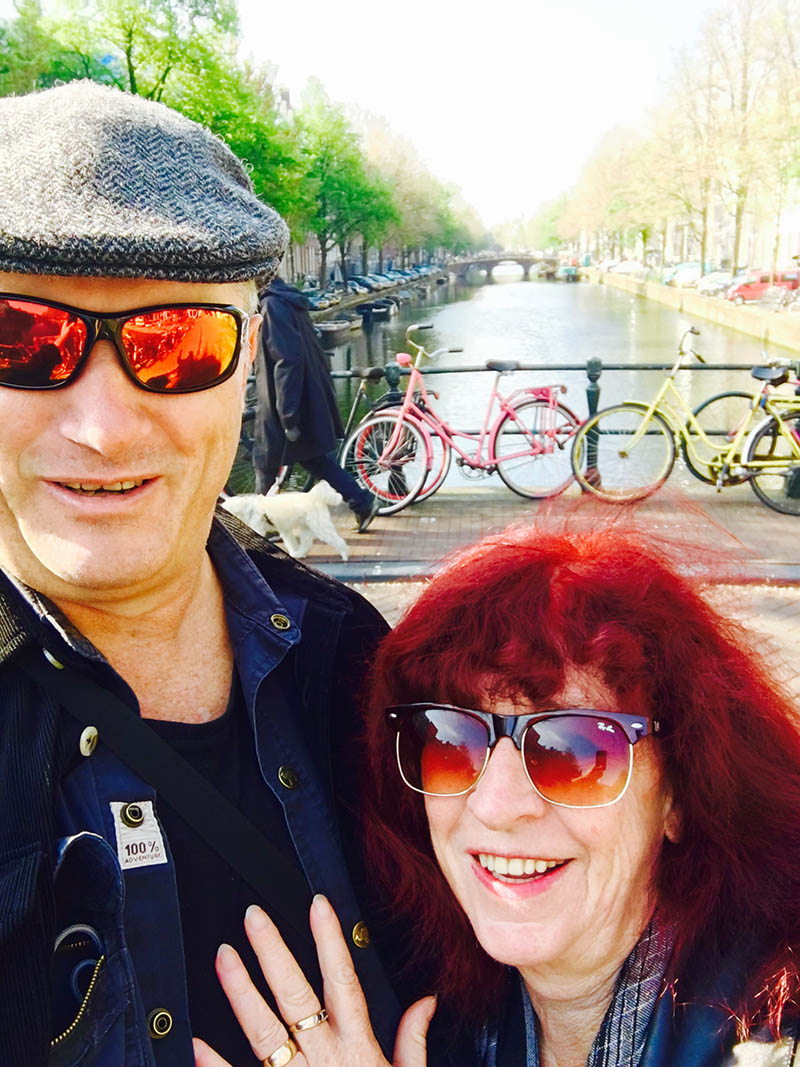 The rest of June, we spent back at our home in Wollongong, working, catching up, working, and working some more.
Highlights of July and August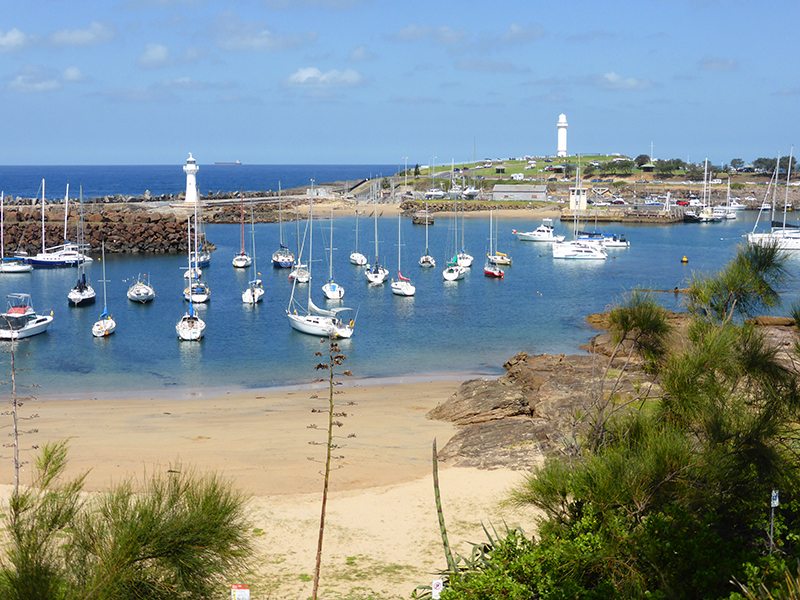 We stayed home. We planted a garden, we fed our possums, we caught up with friends and family, and we worked on our travel blogs. It was a lovely time.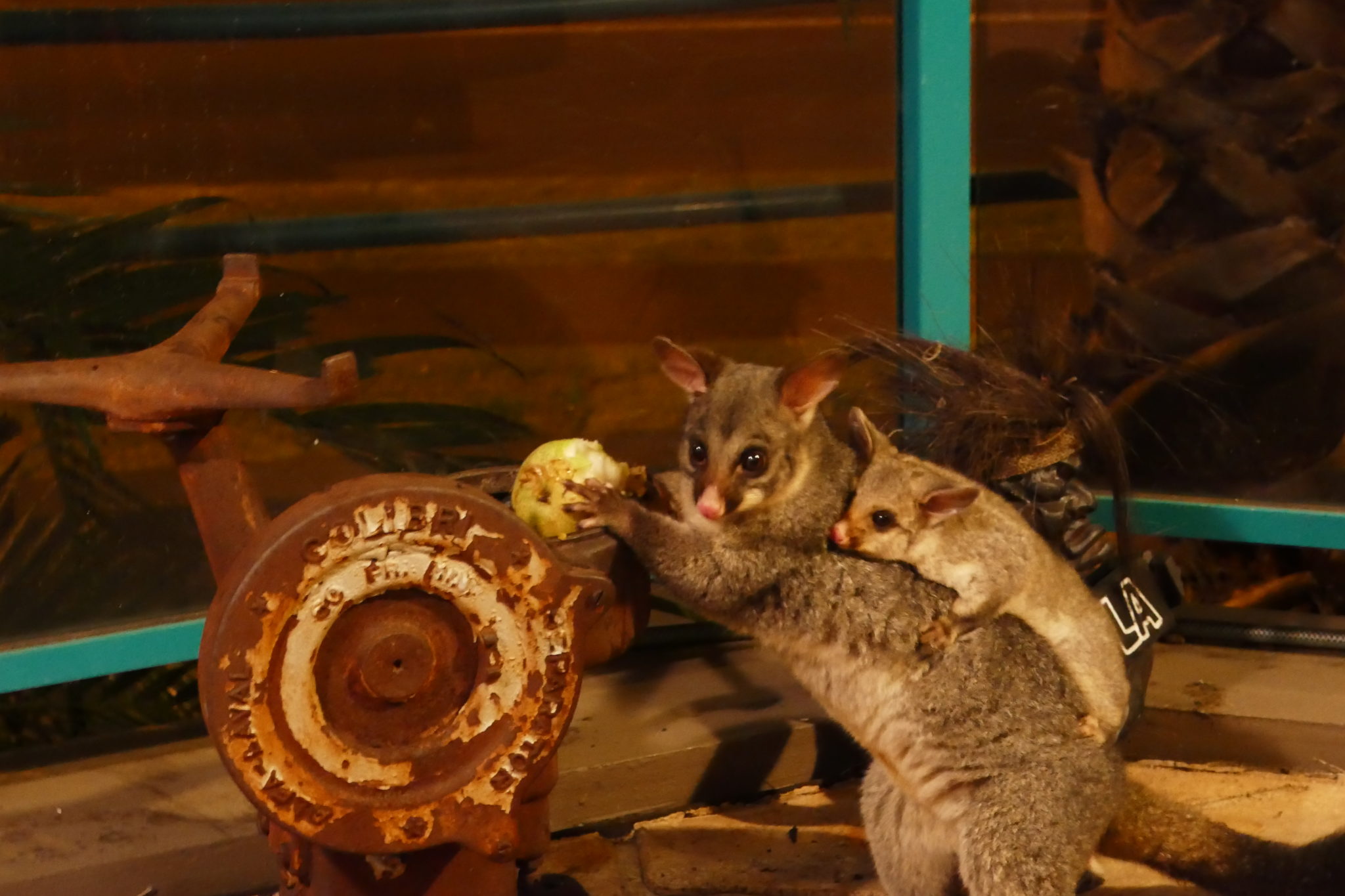 Highlights of September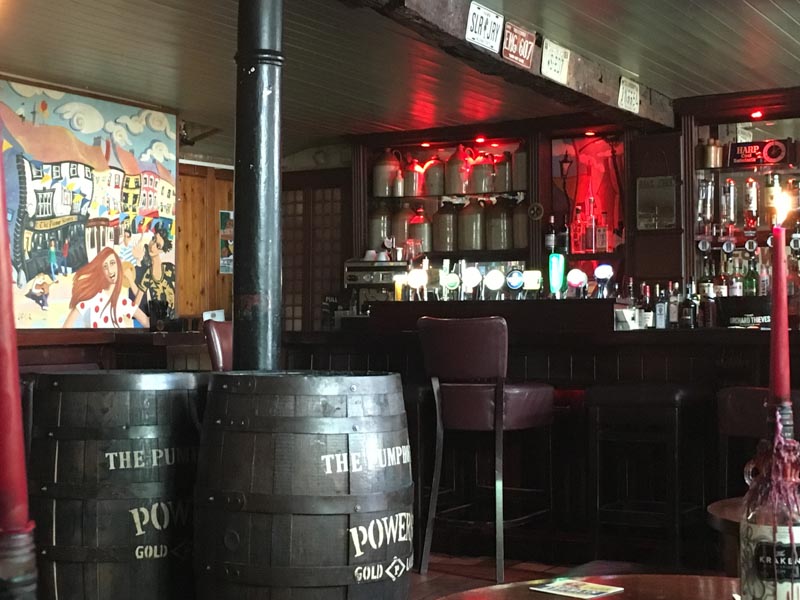 We arrived in Ireland on 22nd September to do a road trip around the bottom part Ireland before attending a TBEX conference in Killarney. This is a professional development conference for travel bloggers. But this is Ireland,and my heritage (McInerney could be the giveaway there), so we decided to do a road trip. We started in the charming Kilkenny for a few nights, before driving to Cobh who now hate me, because I wrote that they needed a kick up the butt for allowing their town to be so run down. Read the comments on this post if you don't believe me.
From Cobh, we based ourselves in Kenmare so we could have a few days exploring the Ring of Beara, which is so magical and amazing and no buses can navigate the tiny roads. They love me, and I love them.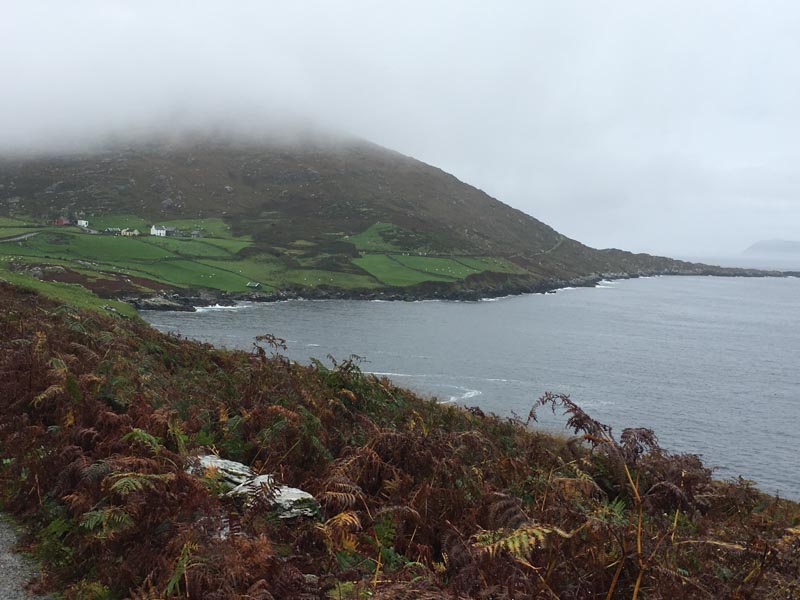 Then we headed to Dingle for the Dingle Food Fest. What a beautiful little place, and even the Irish love Dingle. This pretty and bohemian village sits on Dingle Bay looking out over to the Blasket Islands. National Geographic Traveler, named it "as one the most beautiful place on Earth". It is so far west in Ireland that the locals of Dingle tell you that "The next parish over is Boston."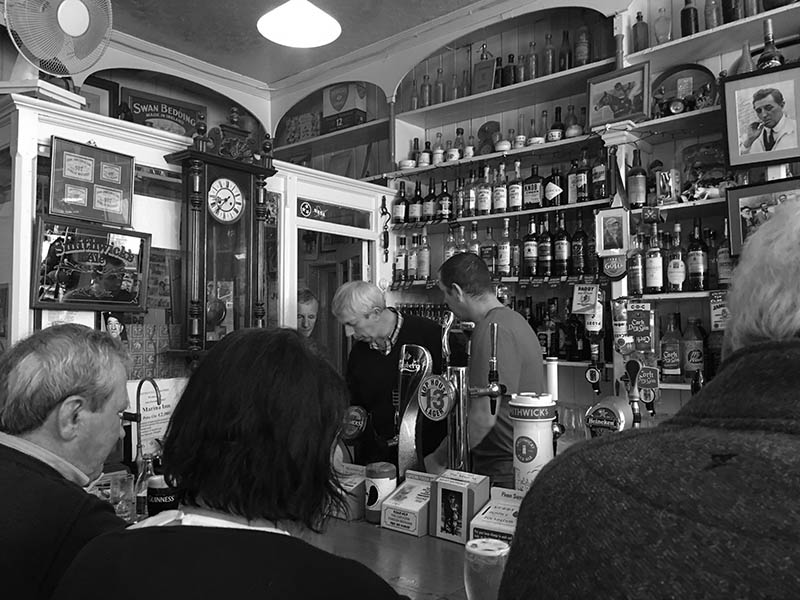 Highlights of October
After three fun-filled days in Dingle, we headed to Killarney and our conference. It was enlightening, and it was also reassuring that we do know what we are doing. It was invaluable for networking, which is one of the most fundamental things to nail down as a travel blogger. Because we were there for six days, we can share with you, the Top 30 Things to do in Killarney, Ireland.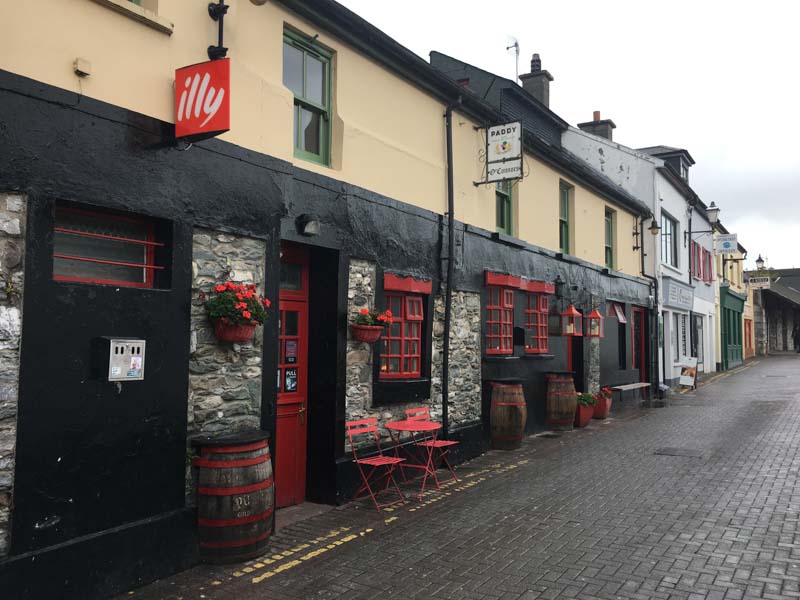 We then went on a Media FAM Trip to Donegal, where we had a lot of craic, pronounced crack, but it is the Irish word for fun, and they know how to have a lot of craic.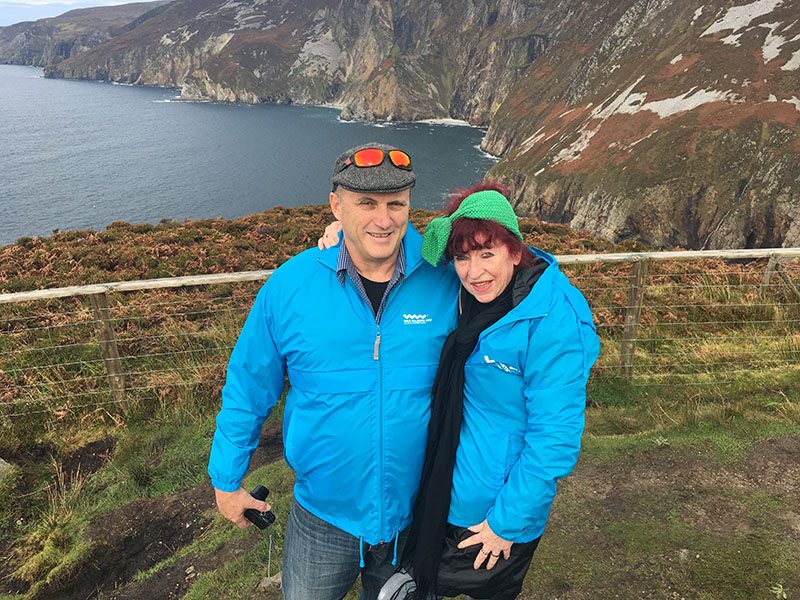 Donegal, pronounced Donegawl, is a remote county in Ireland on the Wild Atlantic Way. It is an area of outstanding natural beauty. The most northern county of the Republic of Ireland is as diverse as the rest of the country. Let's face it, Donegal was named by National Geographic Traveller UK as the 'The Coolest Place' to visit in 2017. Loving Ireland, asked their readers which of the 32 counties in Ireland was the Prettiest County and yes, 25% voted for Donegal. The warmth and hospitality of the people of Donegal will captivate you.
You must read all about Donegal.
Now, I had to fight to ride this 17 hands horse in Donegal, because they considered me to small for him. But I did ride him, and here is the video evidence, with a little help from Gordon throwing me on to his back.
Dublin – unfortunately, we had to be back in Australia mid-October, so we only had one day in Dublin, and yes, we will be back for more.  It is impressive however, and this is what you can achieve in 24 hours in Dublin.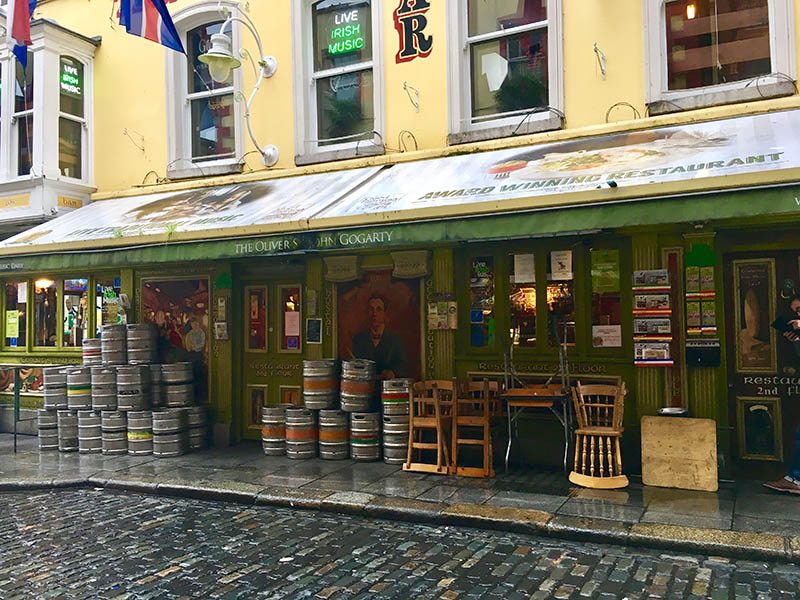 And back home we go. Australia is a bloody long way away. It takes 13 hours to get to Dubai or Abu Dhabi, and then another 7 hours to get to Europe. However, we love our home, and at this stage we will keep coming and going. The idea of an apartment in Europe for four months of the year, however, is gaining great traction in my head.
Wollongong is like the festival capital, and it all occurs across the road from where we live. So, we had the Harley Days Festival, the Beats and Eats Festival, etc. etc. It is a good time to be at home.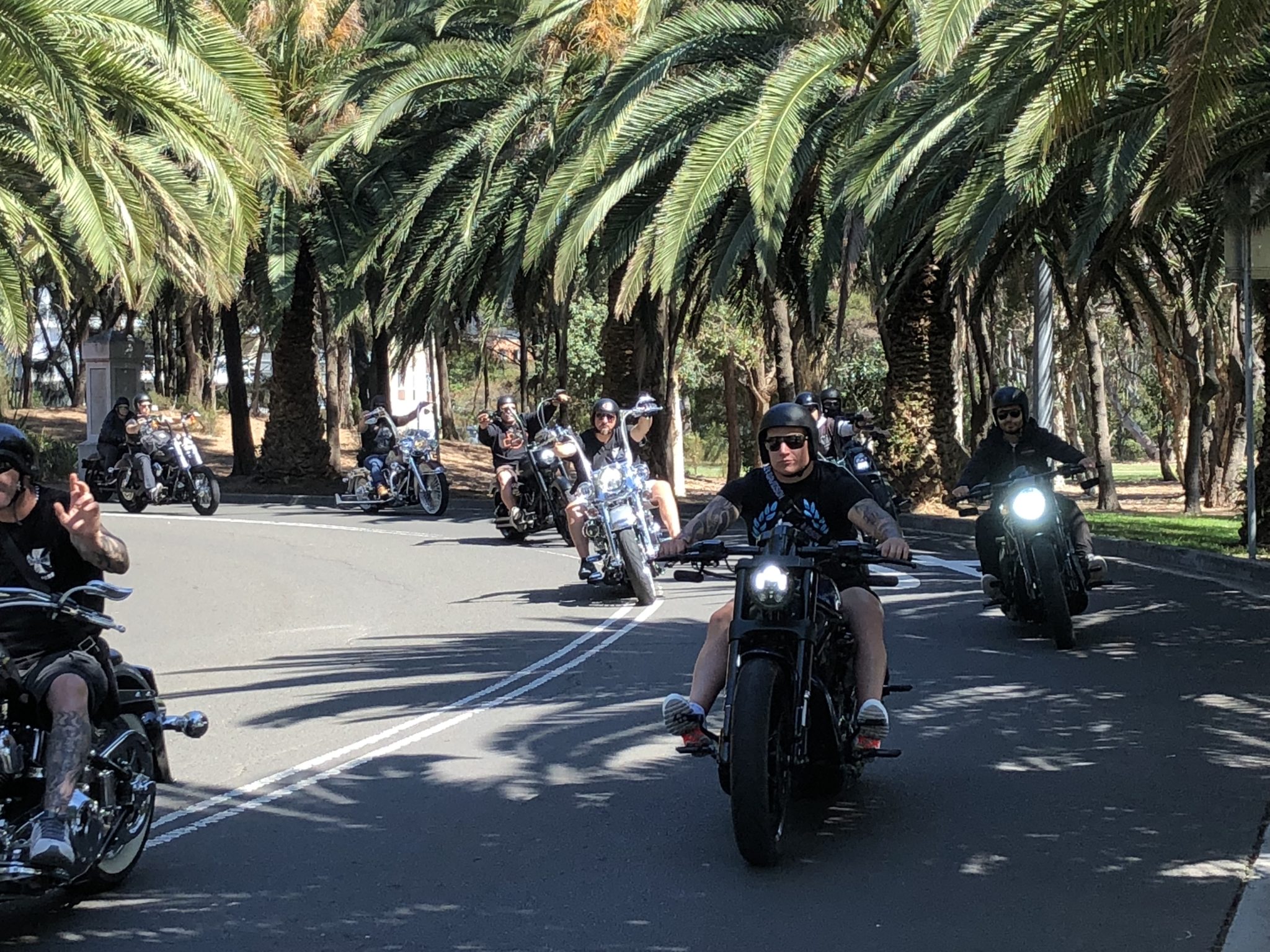 Highlights of November
Festivals, family, friends, a lot of work and the street art Wonderwalls Festival.
Highlights of December
We decided with another couple, Paula and Charles of Sydney Expert, to extend our business by buying the site Australian Travel Bloggers.  We are in the whirl of mania, establishing this B2B company and redesigning the website, and making sure we are on point with our business model and business plan. At the moment, our Facebook page is alive and running, and we are aiming to launch early next year.
Throw into this craziness, but we accepted an offer from P&O Cruises to go on a three-day Comedy Cruise from Sydney, and it was brilliant. With some of Australia's top comedians, excellent company, food, and wine, it was the break we needed. That is another thing with travel blogging, you get to meet some incredible people.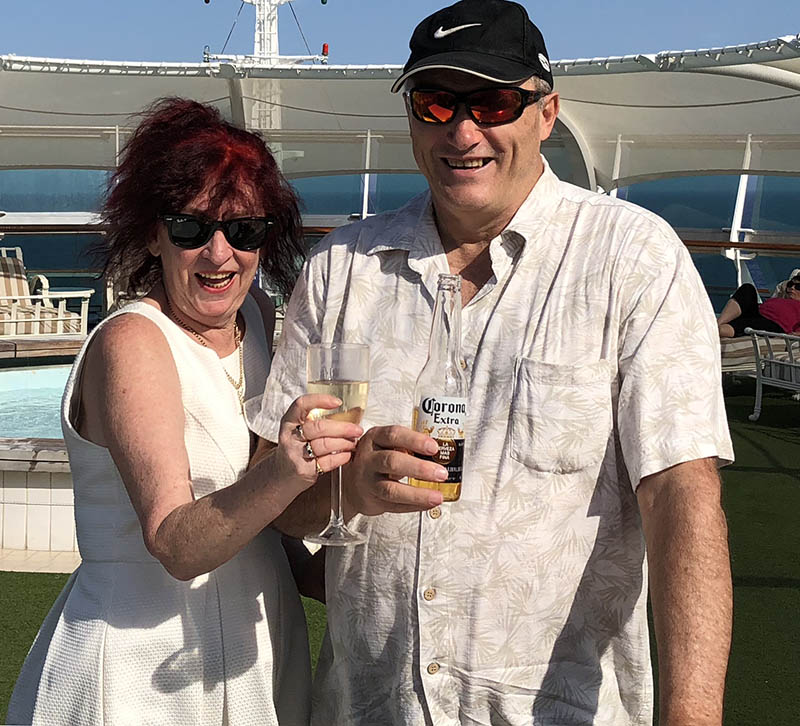 These were the Highlights of our year as Travel Bloggers. Next year, we know we are going to Bali in January, and then on to Nozawa Onsen to ski in Japan. We then are in Bali in February, with a potential offer to head to India. We never believe anything until the tickets are in our hands. We do go to Greece for a 10-day Media FAM trip in April, and will stay on because it is Greece after all. Then the rest of the year? Well, as we always say, "it's all about serendipity", and lot's of hard work.